Gujo Adventure Mission Mars Rocket and PinXies Enchanted Ice Castle are just two of Luki Labs Amazing New STEM Toys.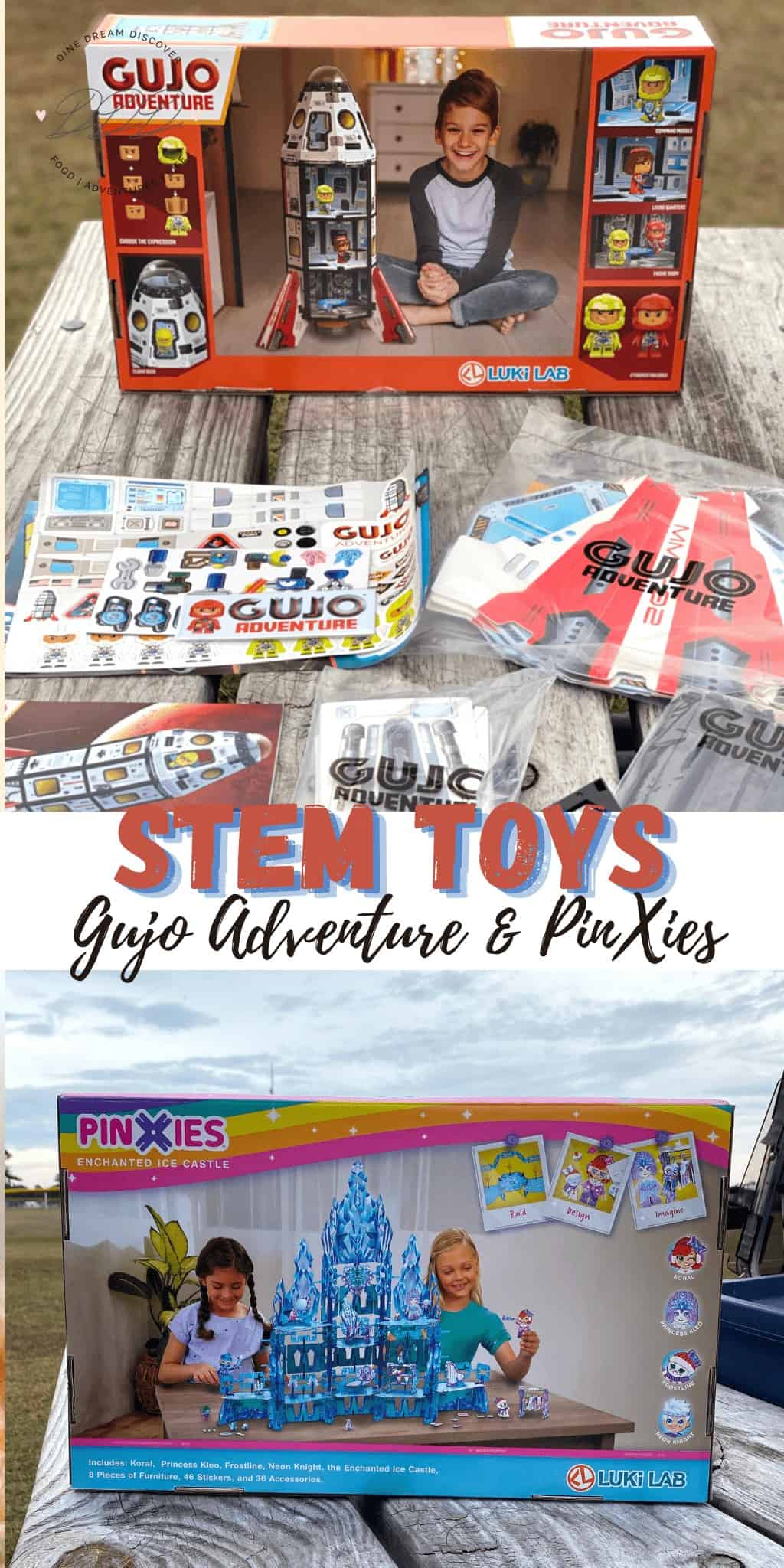 I received the products mentioned below in order to facilitate my review. All opinions are my own and may differ from yours. This post may contain affiliate links. See my disclosure policy for more info.
Luki Lab Amazing New STEM Toys
While this year has been very different than we are accustomed to, Luki Lab has been working hard to bring us another round of amazing STEM Toys.
I was honored to be a part of The Toy Insider's Holiday of Play @ Home Event this year. And while there are so many amazing new toys, STEM Toys are always at the top of the list.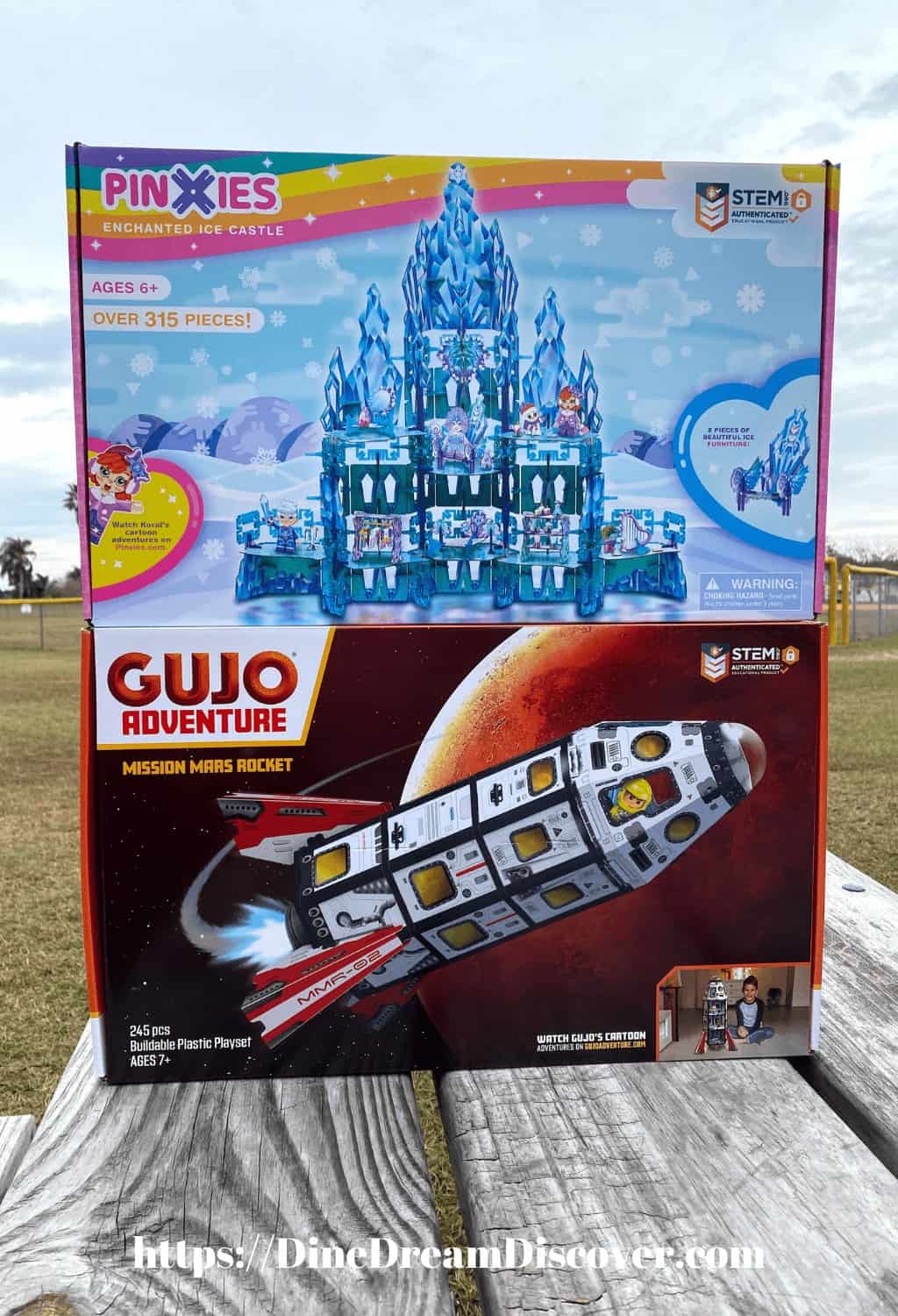 And this year we are doing something a little different because of the circumstances. We are Giving Christmas Away to a couple families from our church who are having a rough time.
Luki Lab Gujo Adventure and PinXies, are going to make a couple of girls and boys very happy.
Gujo Adventure Mission Mars Rocket
The Gujo Adventure is massive Mission Mars Rocket! What little girl and boy doesn't want to be an astronaut when they grow up? They won't even know they they are learning when playing with these STEM Toys.
They help improve their problem solving skills as well as their narrative abilities. And all while having fun. Made for ages 7 and up, they buildable plastic playset has 245 pieces.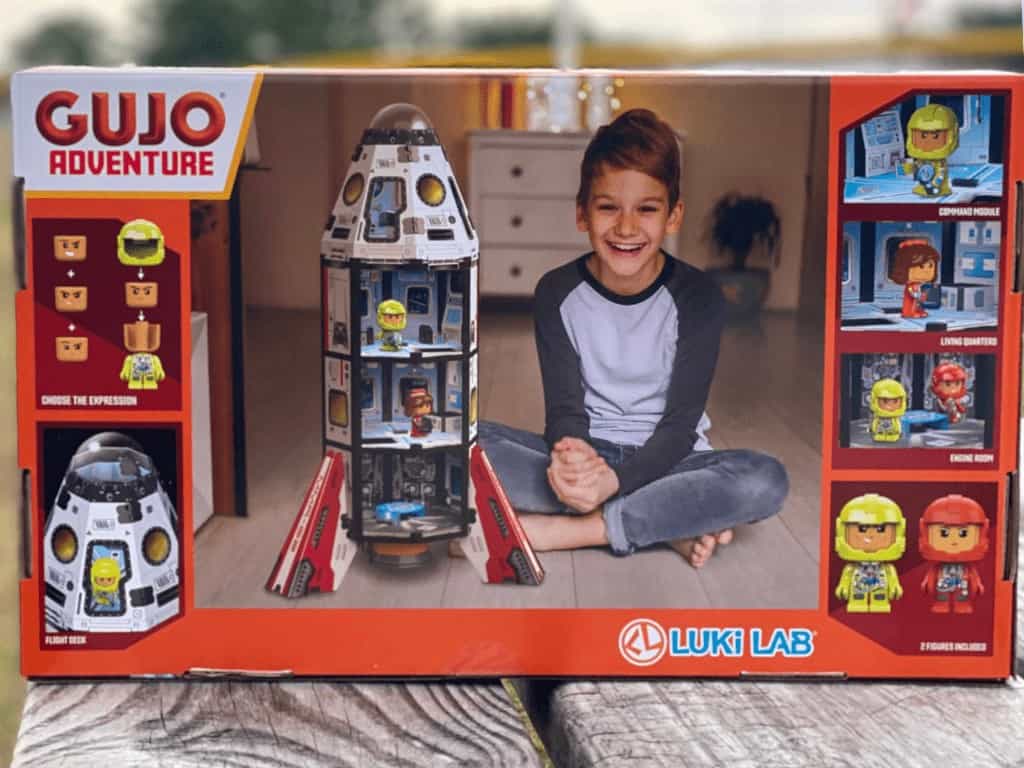 It includes adventure accessories such as a metal detector and radiation detector for Gujo and Shelly to use. They measure 3 ¼ inches high so they are a good size.
You can choose their expressions by turning their head. They are living quarters, a command module, engine room and flight deck. Just like a real rocket! The rocket measures 2.5 ft tall once it is done.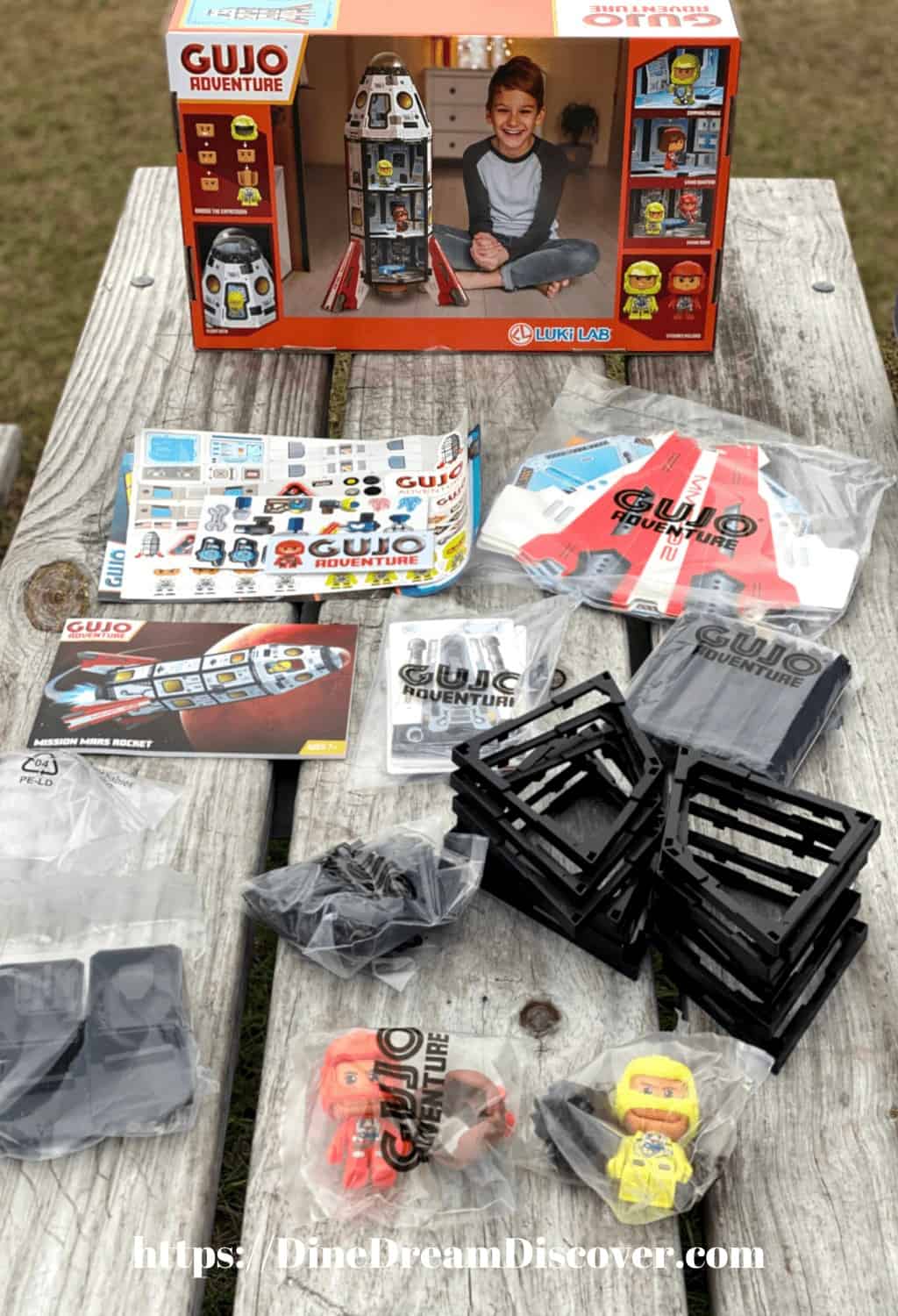 The pieces are made of durable plastic that are sturdy and also washable.
PinXies Enchanted Ice Castle
The PinXies Enchanted Ice Castle is made for ages 6 and up. With 315 pieces include; 8 pieces of furniture, 46 stickers, 36 accessories, the Enchanted Ice Castle, Koral, Princess Kleo, Frostline, and Neon Knight.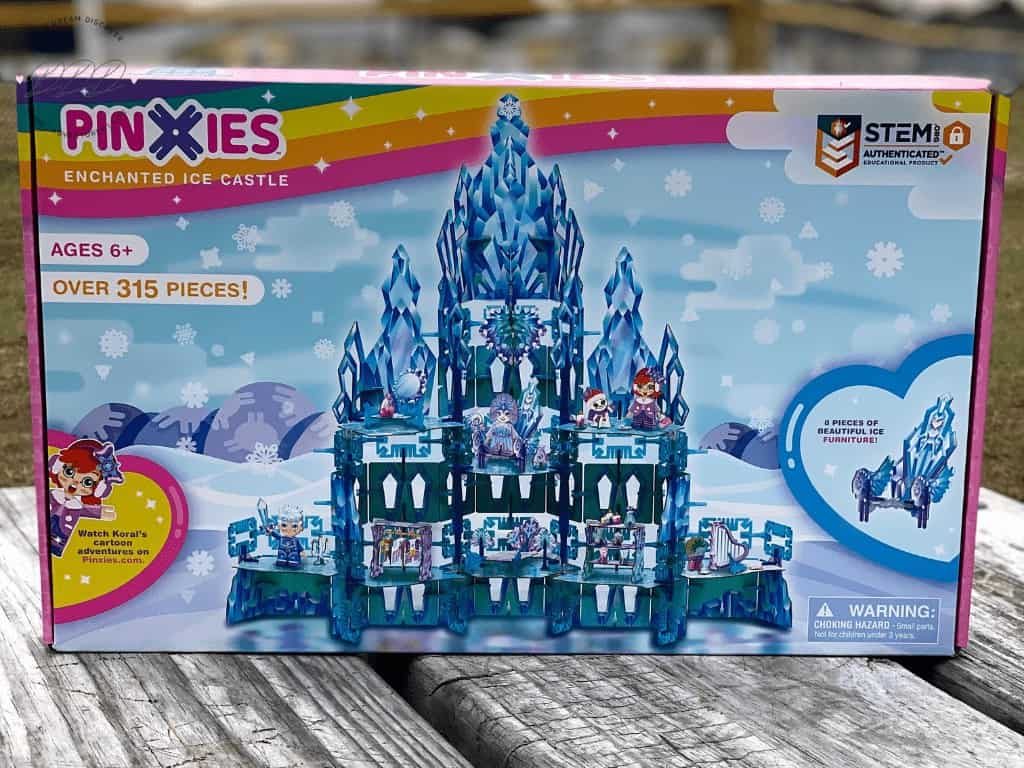 This castle allows them to build, design, and imagine. And what little girl doesn't dream of being a princess someday. This set includes plastic pieces and detailed paperboard panels.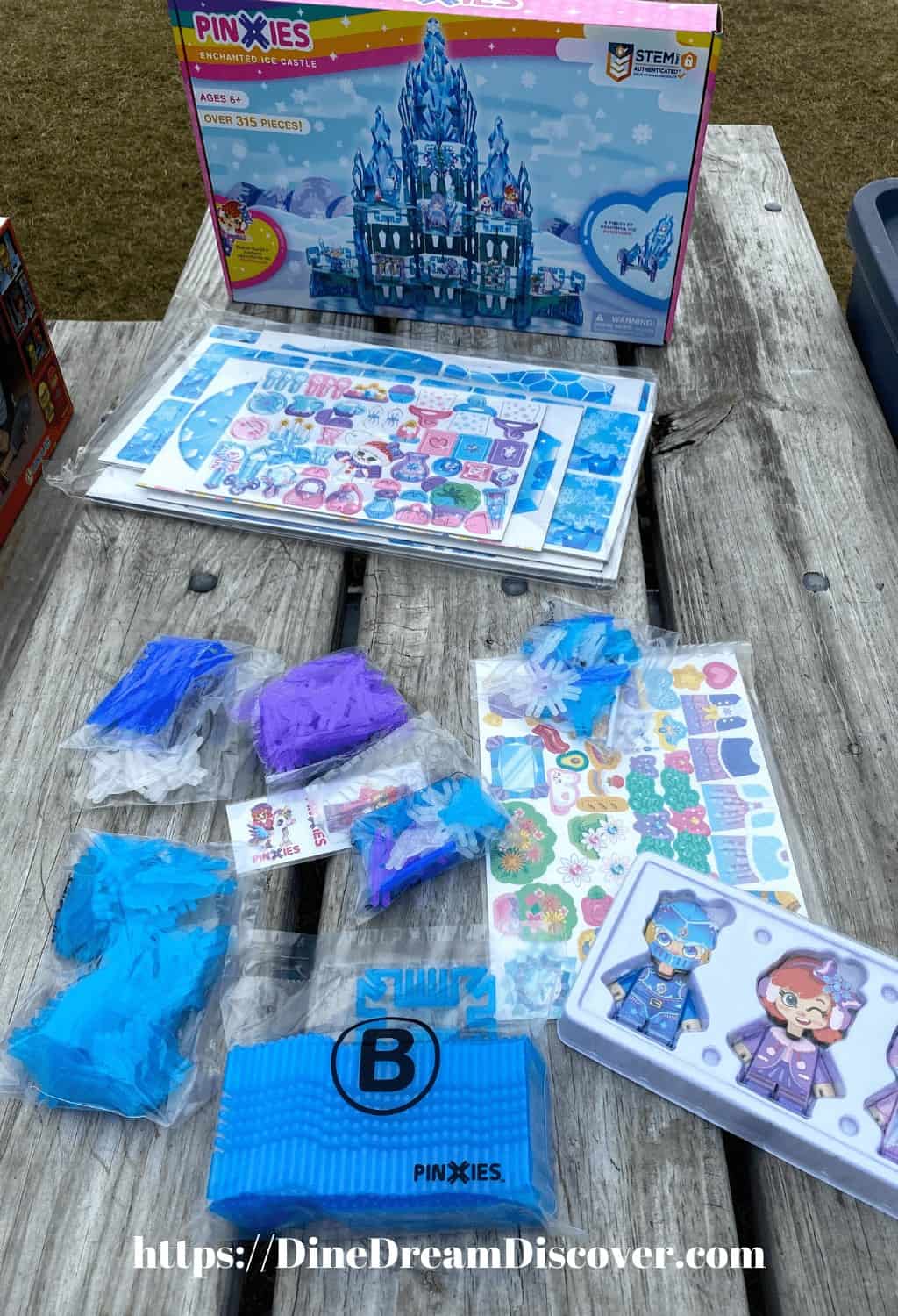 These characters are also 3 ¼ inches high but a little different than the Gujo Adventure characters. You can also change their facial expressions and they interlock hands.
About Luki Lab
Luki Lab is a division of Strottman International who has been in the toy industry for 35 years. Connect with Gujo Adventure on Facebook and Instagram and PinXies on Facebook and Instagram.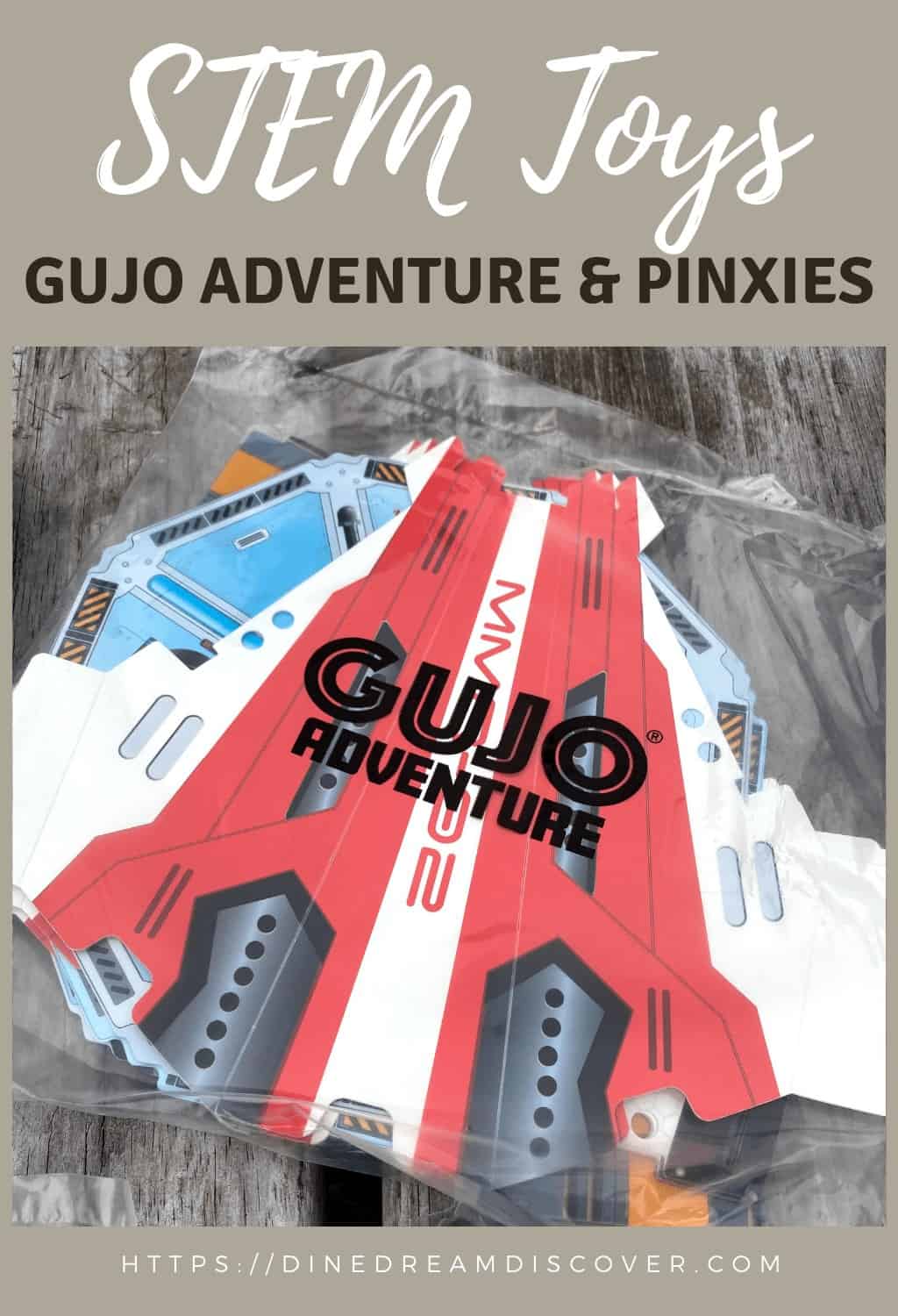 Where to Purchase STEM Toys
The Gujo Adventure Mission Mars Rocket and PinXies Enchanted Ice Castle are available on Amazon.com as well as many other items.
Follow us on Pinterest and PIN IT FOR LATER!