Helping the less fortunate this year is our goal with our 1st annual Giving Christmas Away Event. This year has been hard on everyone so help us end it with a bang!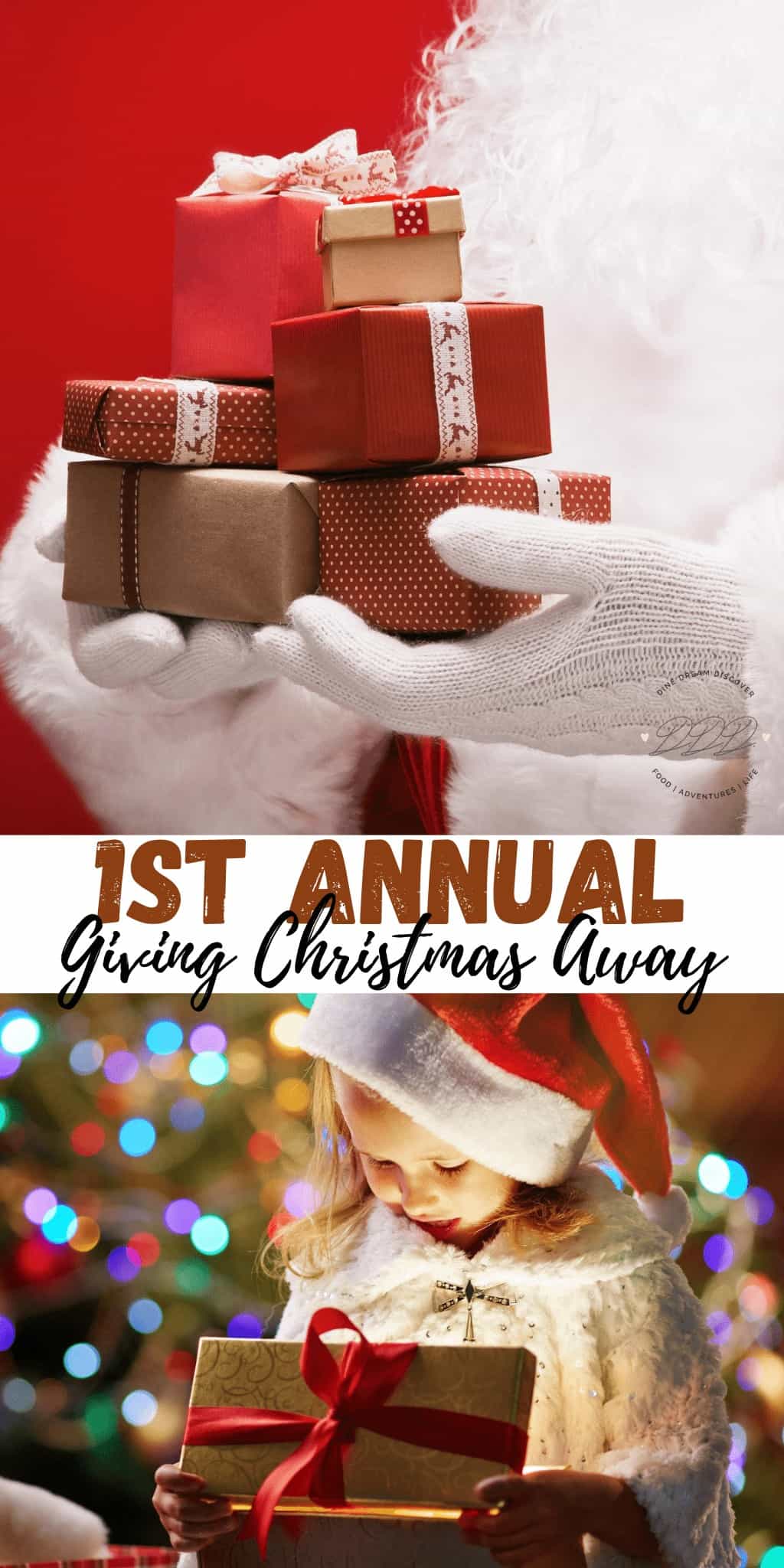 This post may contain affiliate links. See my disclosure policy for more info.
First Annual Giving Christmas Away Event
This year has been hard on everyone. Lets face it...it's not normal. Homeschooling, virtual school, working from home, people losing their jobs, being forced to stay home, wear masks
, restaurants closing, etc.
I know many people that have had their unemployment run out and their places of employment are still closed and may never go back to work. We are lucky because we are on a fixed income. But many don't know where their next meal is coming from. Or how they're going to pay their rent.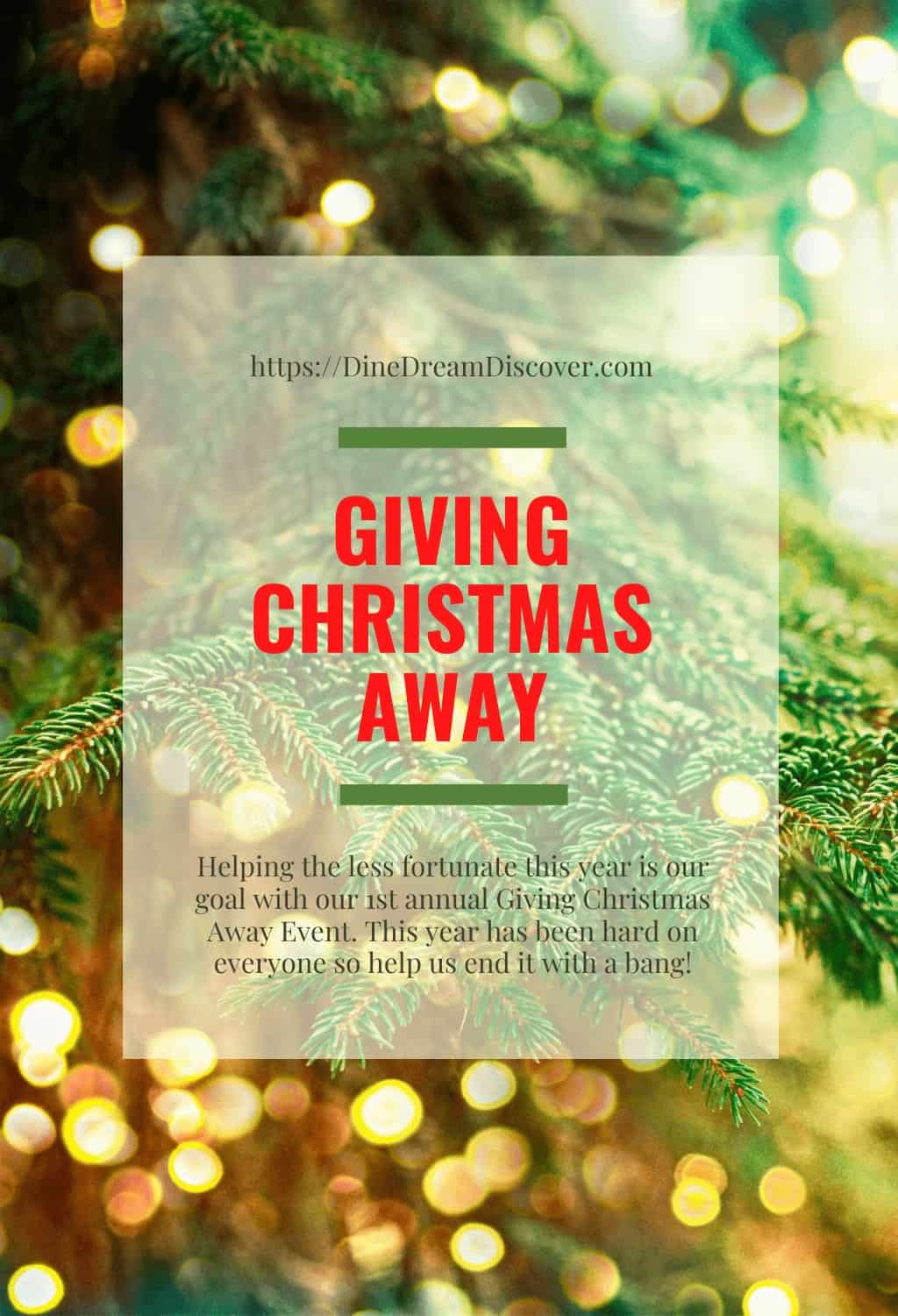 With the holidays on the horizon, it makes me wonder how many are not going to be able to celebrate? How many won't have a Christmas? How many kids (and adults) won't have anything under the Christmas tree (if they even have a tree!) this year?
Christmas is a magical time of year. While Christmas isn't supposed to be about gifts, that's what people are used to. And while some are used to lots of lots of gifts, this year they might not even get one.
That makes me sad!
And while I can't help everyone, my goal this holiday season is to help two to three local families from our church. We have started collecting gifts already.
It's Not A New Idea
While this is the first time we are doing something like this, it really isn't new. You know those Angel trees you see every year...it's basically the same thing.
I have always loved giving gifts. I am one that would rather give than receive. It makes me happy seeing others opening gifts. Especially when it's something they are going to use and appreciate.
What You Need to Know about Giving Christmas Away
For those that want to donate to this worthy cause, each item will get a separate blog post review.
Included will be full social shares multiple times throughout the holiday season on all our social media channels; Facebook, Twitter, Pinterest and Instagram.
The item will be listed in our Ultimate Holiday Gift Guide and the Giving Christmas Away Reviews and will live on the blog forever.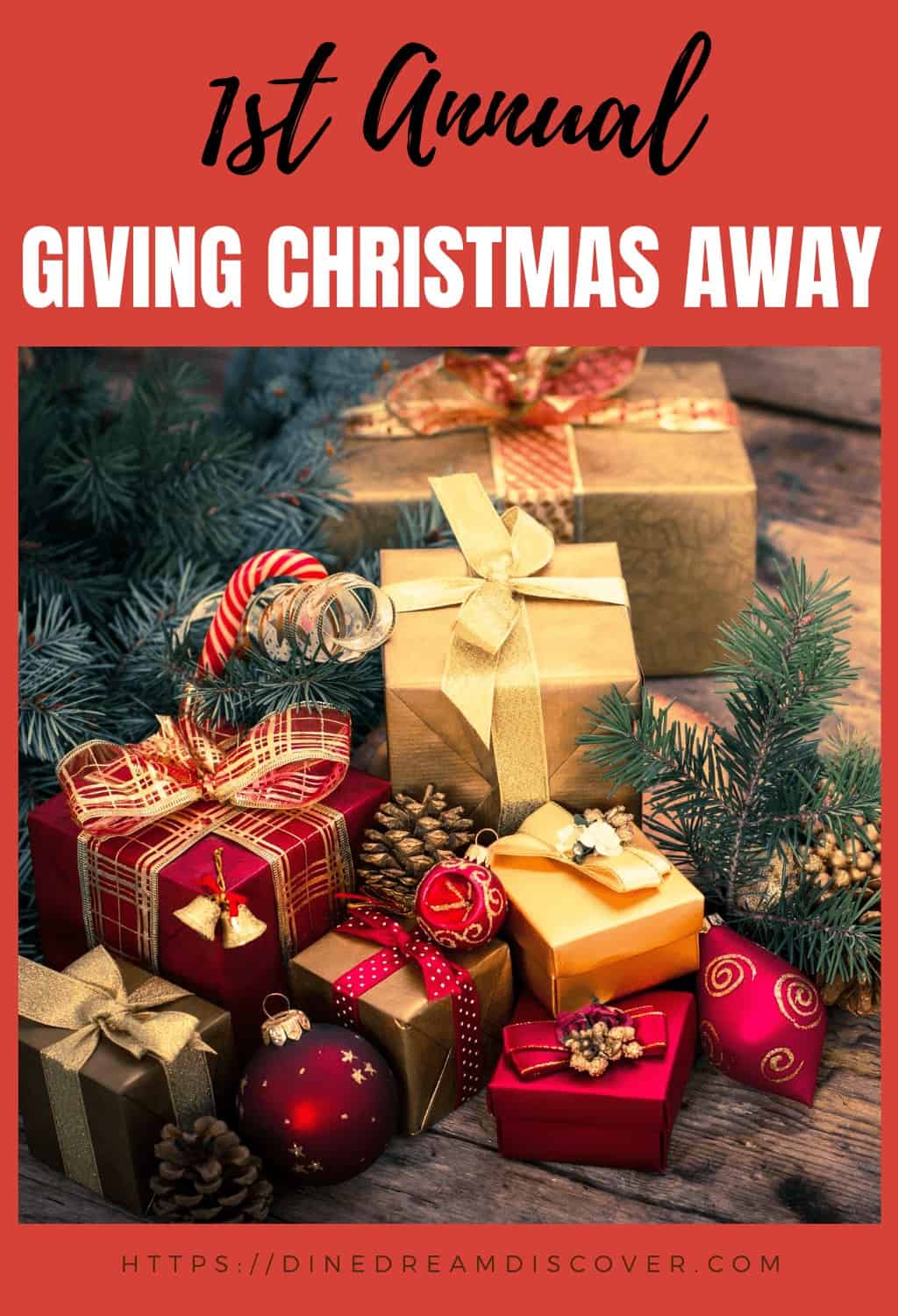 Who we Are Donating to
We have a few families that we are considering. And while we don't want to spill the beans to them just yet, we want to make sure that we have at least 1 or 2 gifts for each of the family members including mom and dad.
Lets face it, the parents need gifts also. They are super stressed too. Parents aren't used to staying home all day with their husbands and kids, lol. Some are working from home and some are not.
Each family consists of mom, dad and 4 children ranging in age from 5 to 16. We will pick at least two and possible three families depending on the amount of items received.
And Fido and Fluffy...we can't forget the pets. ❤️
How to Donate
Finally, If you would like to donate to our Giving Christmas Away Event this year, please contact me at [email protected] We would love to for YOU to be a part of our event this year. Help us brighten the holidays for a few families this year.
Follow us on Pinterest and PIN IT FOR LATER!