You can build personalized gift cards with one of your favorite photos. Choose Visa or Mastercard, add up to two lines of text and they will promptly print and ship it out the same day.
I received the products mentioned below to facilitate my review. All opinions are my own and may differ from yours.
This post may contain affiliate links. See my disclosure policy for more info. The sticker was left on for picture purposes to cover the number.
Personalized Gift Cards for Every Occasion
Gift cards are a dime a dozen. You can find them at the big box stores, at the hardware stores, and even at the drug stores.
I am not a fan of giving gift cards because I feel that why not just give them the money and let them spend it wherever and however they want.
But Gift Card Granny changed my mind on that!
However, I am also not a fan of giving money as gifts. They almost never get spent on something for themself. (bills don't count! 🙄)
I do love ❤️ personalized gifts though. It feels like you put a lot of time and effort into the gift (even when you didn't 😂) and the receiver usually ends up loving it.
With that said, I had heard of Gift Card Granny but I didn't know that you could put a picture of your choice on it and personalize it.
Be sure to head over to the Personalized Gift Card Giveaway to enter to win one!
And that makes gift cards on the top of my holiday list for all my family and my RVer friends too.
With family spread out across the US, these make the perfect present.
Who Would Love a Personalized Gift Card
Everyone on your gift list would love one of these.
My mother-in-law recently had her 91st birthday. Now really, what do you get for a 91 year who doesn't need anything?
She doesn't need clothes, anything for the house and if we gave her money, she wouldn't spend it on herself.
And usually, she won't let us take her out for dinner, and definitely won't accept money. As you see in the video, when we told her we were giving her a Visa gift card, she said no.
Until she saw it. 😉
But with personalized gift cards from Gift Card Granny, it's something she can't take back, will use for herself, and will hold on to because of the picture on it.
We had a picture of her and her two sisters from this past summer. She hadn't seen them in two years because of Covid and they were all so happy.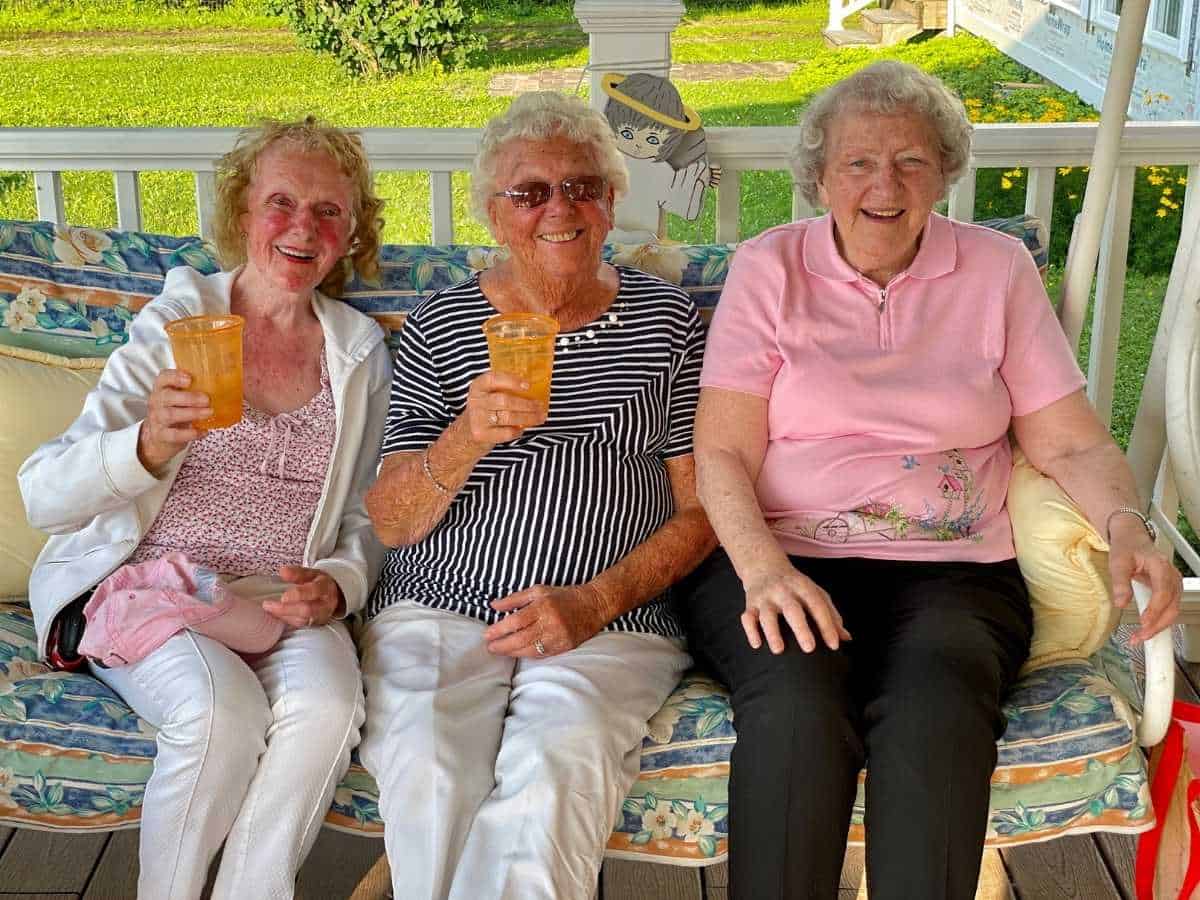 When we gave the Visa Gift Card to her, she was so surprised and cried. She loved it.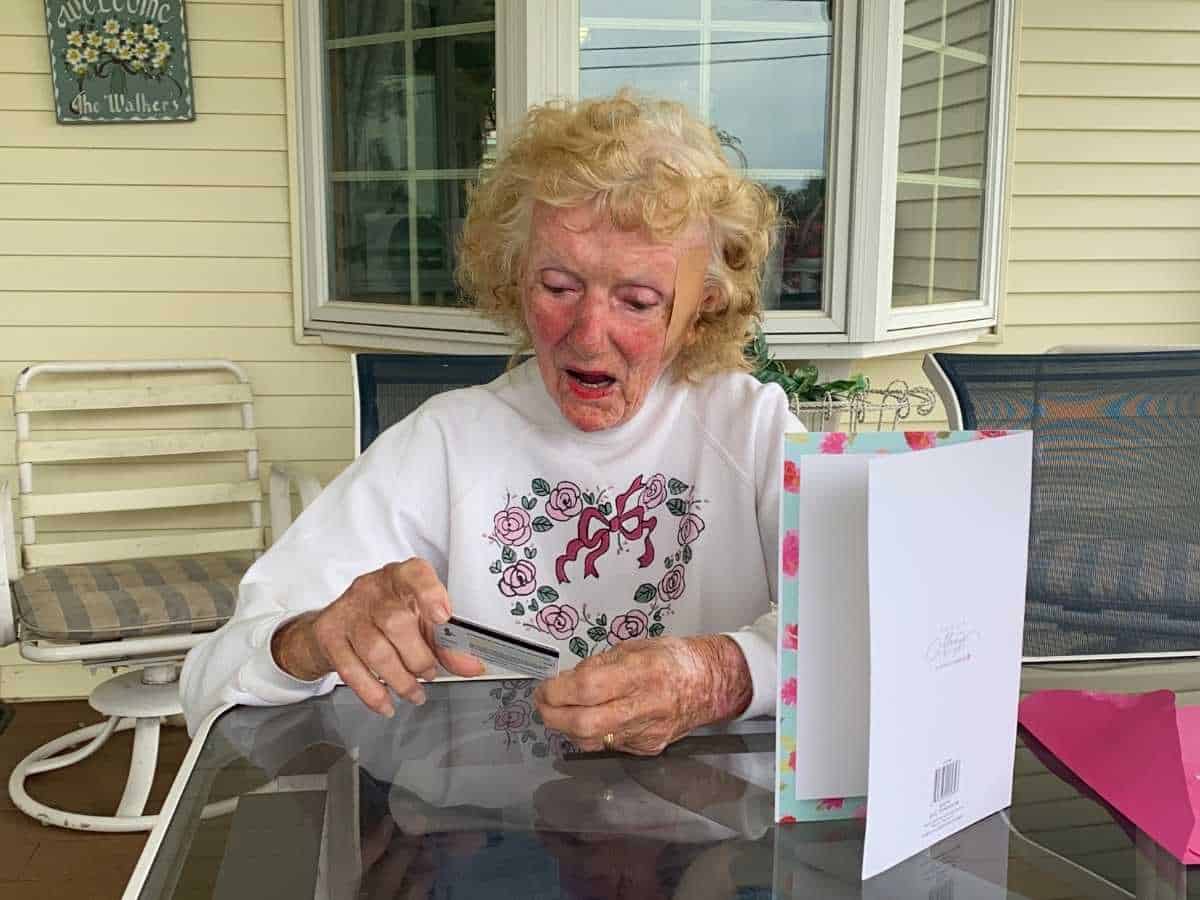 And that's what I love about giving personalized gifts.
About Gift Card Granny
Gift Card Granny is a company you can trust. Having been around since 2009, and started by a single person, they have grown to a full team.
I have always known Gift Card Granny as a place to be to sell your unwanted gift cards. You can still purchase discounted gift cards in addition to personalized gift cards.
How to Order Your Personalized Gift Cards
You can find these personalized gift cards and more online.
They also have an app where you can customize your message with their name and message.
However, you must use a computer and go online if you want to personalize them with an image of your choice.
Visa and MasterCard are available for customization and they can be delivered by mail or email.
I always choose mail when I personalize it with an image.
You can also have it delivered in a greeting card for an additional fee. Which in my opinion is well worth it.
If you order by 2 pm on business days, it will be shipped on the same day.
If you own a business, these make great Christmas gifts and you can customize them with your logo on them.
I also like to keep a few on hand for Thank you gifts.
Make someone smile this holiday by ordering your Personalized Gift Card from Gift Card Granny today!
Connect with Gift Card Granny on Facebook, Twitter, and Instagram.
Be sure to follow us on Pinterest and PIN IT FOR LATER!