Pizza Delivery from Italy straight to your door. Talia Di Napoli pizzas are handmade with local, organic ingredients, cryofrozen (flash frozen), and shipped in eco-friendly materials.
I received the products mentioned below in order to facilitate my review. All opinions are my own and may differ from yours. This post may contain affiliate links. See my disclosure policy for more info.
Pizza Delivery from Naples, Italy
When I think of pizza, I think of Italy. After all, that's where the pizza originated from and the Italians know how to cook.
I'm sure you have your favorite pizza delivery place near you that you frequent. We did up until I tried Talia Di Napoli pizza.
And what if you're in a different city like we are many times as we travel the US in our RV?
You have no idea who has good pizza in the area. And many times you get a recommendation from someone and it turns out to be a total waste of money because it's sooooo bad!
So if you had the chance to try an authentic Italian pizza from Naples, Italy....wouldn't you?
What if I told you that you don't even have to get on an airplane to get it? Yay! Since I'm not a fan of flying, lol. Sound too good to be true?
Well guess what? It's true. It's called Talia Di Napoli and it's delivered straight to your door.
What is Talia Di Napoli
Talia Di Napoli pizzas aka "The Sleeping Pizza", are handmade pizza right in Naples, Italy. They are made with local, organic ingredients, cryofrozen (flash frozen), and shipped in eco-friendly materials.
If you don't think that ingredients matter when making a pizza...you are wrong. When we moved from NY to Florida, I tried making a pizza like I used to make at home in NY. It came out horrible.
The dough didn't rise and it just tasted bad. Do you know why? It took me a while to figure it out.
But it was the water! That made all the difference in the way the dough came out and how it tasted, from start to finish.
When you order your pizzas from Talia Di Napoli, and no matter which variety you choose, you know you are going to get the freshest ingredients.
They are proud of their pizza and aren't going to make one with ingredients that are going to make it any different then the three generations before them.
How Do You Make It
Once your pizza arrives, it will be frozen and packed with dry ice. Discard the dry ice safely and place your pies in the freezer.
When you are ready to eat one (or two), preheat your oven, unwrap your pizza and place directly on the rack. There is no pan needed.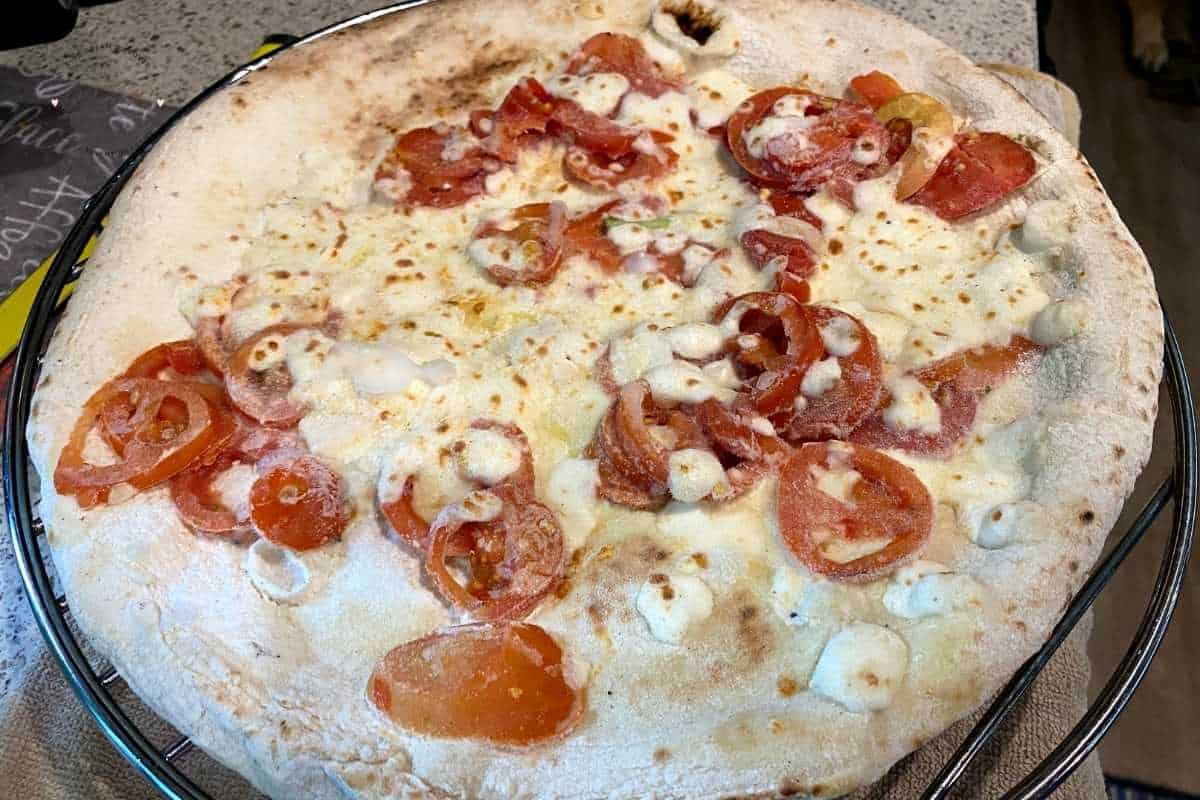 You can also customize the pizza if you would like by adding your favorite toppings before you place it in the oven. I chose not too so we could get the full flavor of how they originally are.
You can even try to pass it off as one of your own creations. 😂 Notice I said try.
Bake for about 9-10 minutes. I actually left mine in for almost 15 minutes because my husband likes everything crispy.
Remove, slice and eat! Yum!
Can You Eat it Cold
Absolutely! We actually took ours on our boat when we went out for the day.
They do not recommend that you reheat the pizza once it is baked though.
Just bake it like normal, slice it up, place in containers to put in the cooler.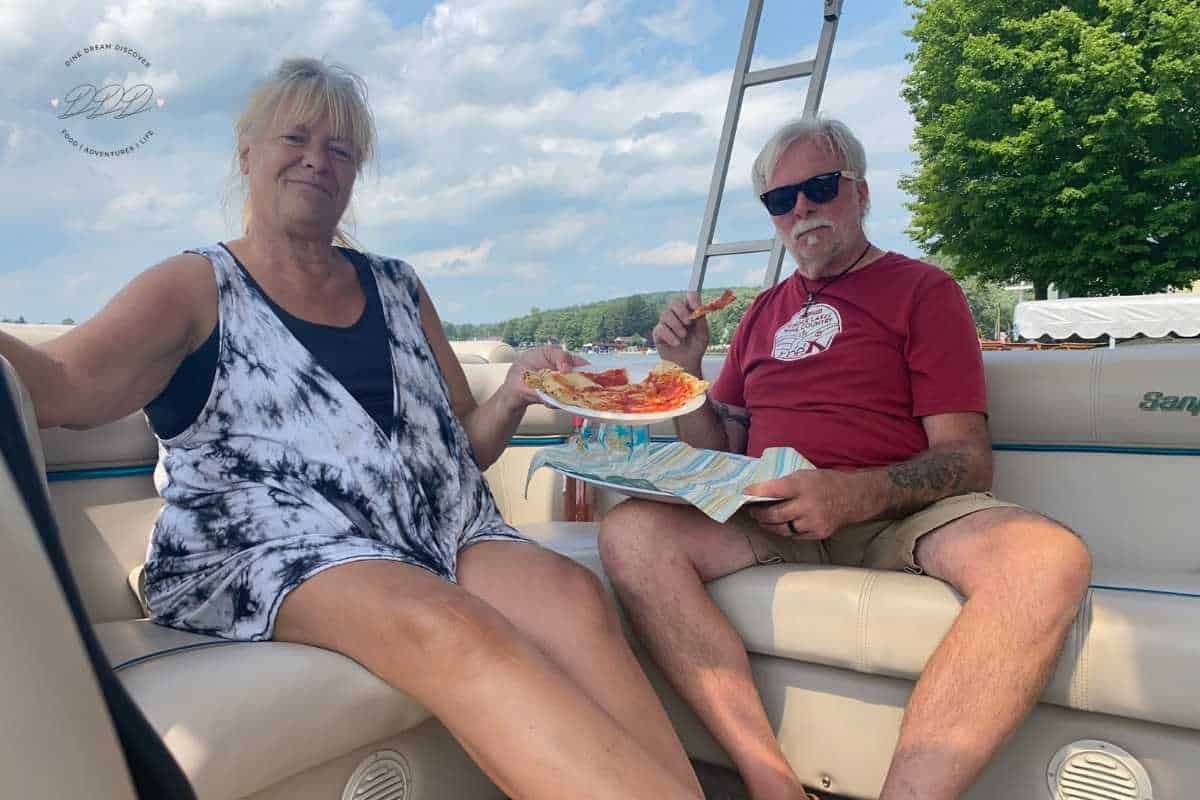 It was great. We took a bottle of wine with us and had date night! (It was actually during the day but "date day" sounds dumb! 😂)
How Does it Taste
It tastes better than any pizza I've ever had. My 90 year old mother in law even loved it and she's had a lot of pizzas in her day. 😉
Which one was our favorite? While they were all very good, the Provolina with the tomatoes on it was our favorite.
How Can I Get Pizza Delivery
You can choose from Mixed Packs, Single Flavor Packs, Sampler Packs, Special Editions, and they also have Gluten Free.
Shipping times will vary depending on your location and day the order is placed. However, they are shipped using 1 - 2 day shipping methods. You can find more answers to your questions on the FAQ's page.
I received the Taste of Talia which included the following:
2 Margherita
2 Mozzarella
Provolina - 1
Rossa - 1
Tartufina - 1
Four Cheese - 1
All are available online at TaliaDiNapoli.com. Connect with them on Social Media on Facebook and Instagram.
Follow us on Pinterest and PIN IT FOR LATER!