Get ready for a nice quiet stay complete with a fire pit, charcoal grill, picnic table on level concrete sites with water and electric hookup overlooking the pond at Sand Pond Campground - Pine Log State Forest in Ebro, Florida.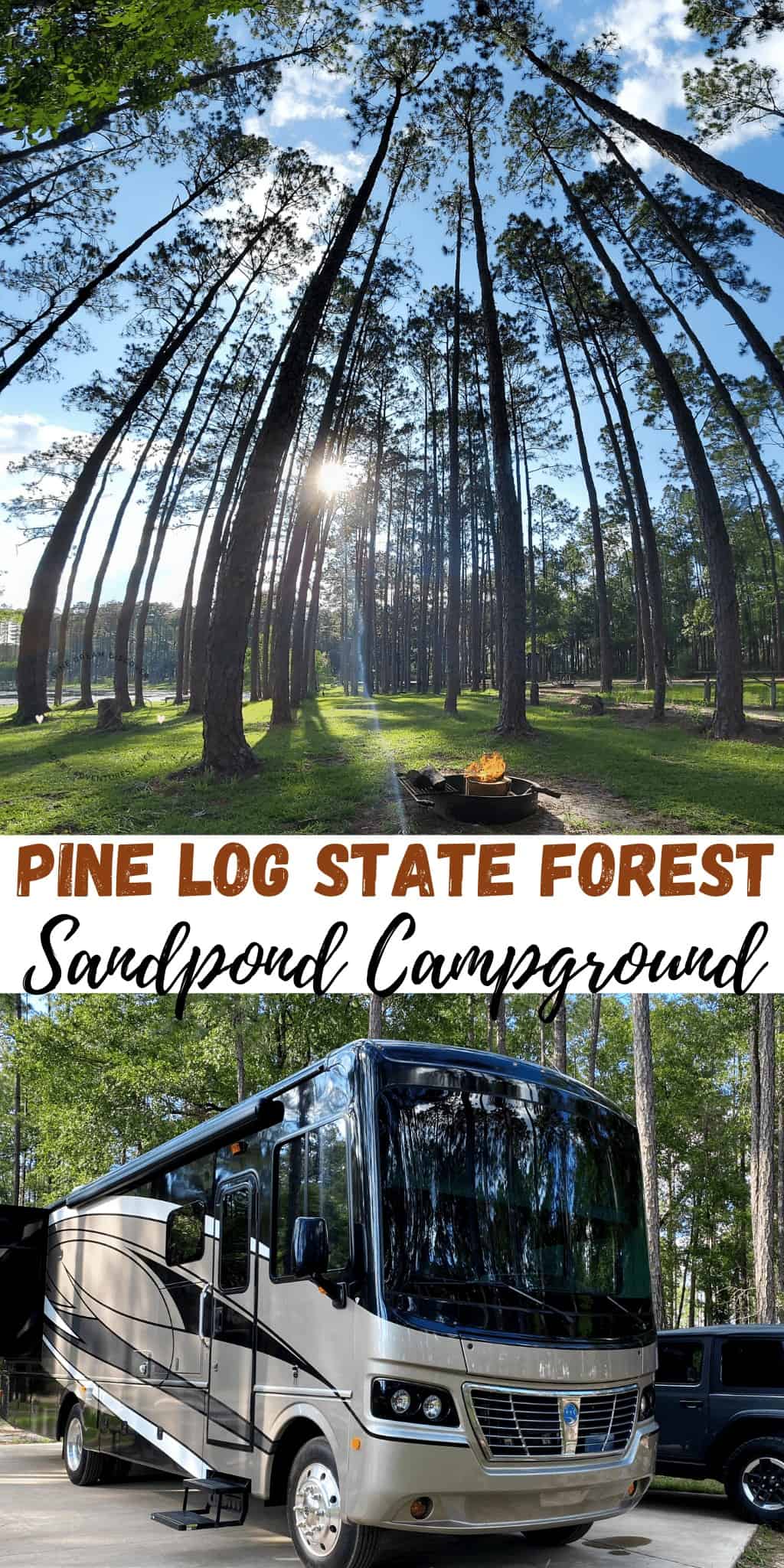 This post may contain affiliate links. See my disclosure policy for more info.
Sand Pond Campground - Pine Log State Forest - Ebro, Florida
While we normally don't stay in state parks because we are too big, Sand Pond Campground had a site available when I put the in the length of our RV.
We had recently gotten rid of the 20 ft. trailer we were pulling and started flat towing which also made it easier to find a campsite.
Sand Pond Campground is located in Pine Log State Forest on Long Leaf Rd, Ebro, FL 32437.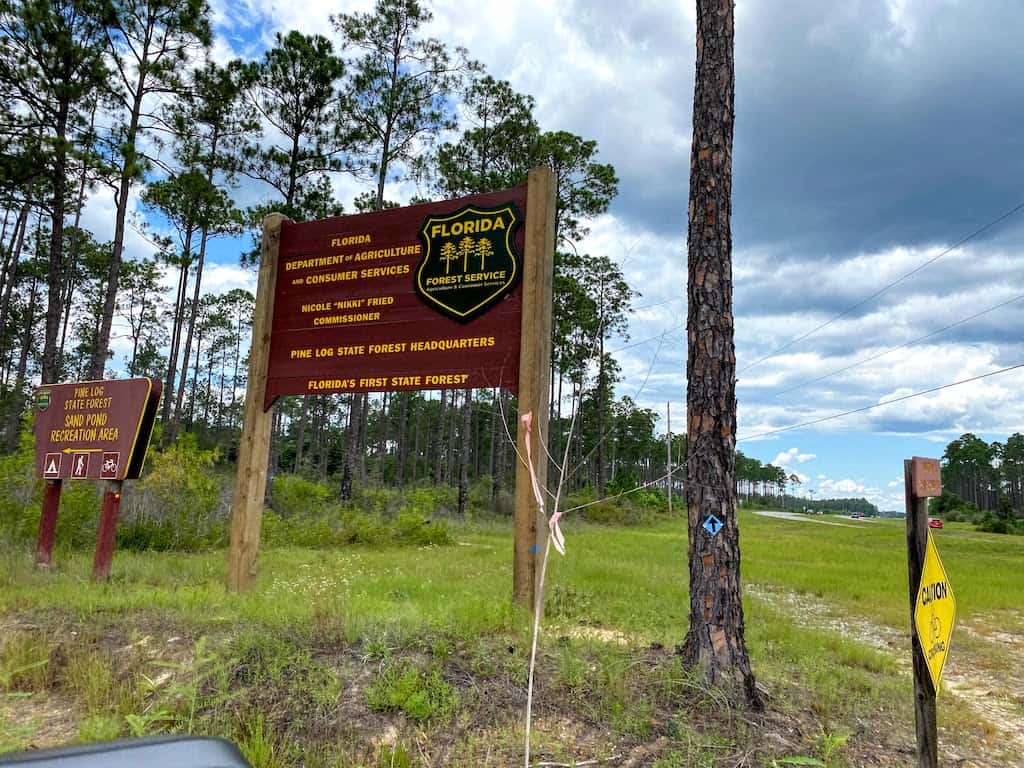 Since this was a last-minute stop on our trip, I was lucky to find a spot available at all near Panama City Beach, Florida.
Only 17 miles from the beach, it was close enough to visit a few times while we were there for the Florida Jeep Jam. And it turned out to be a beautiful site.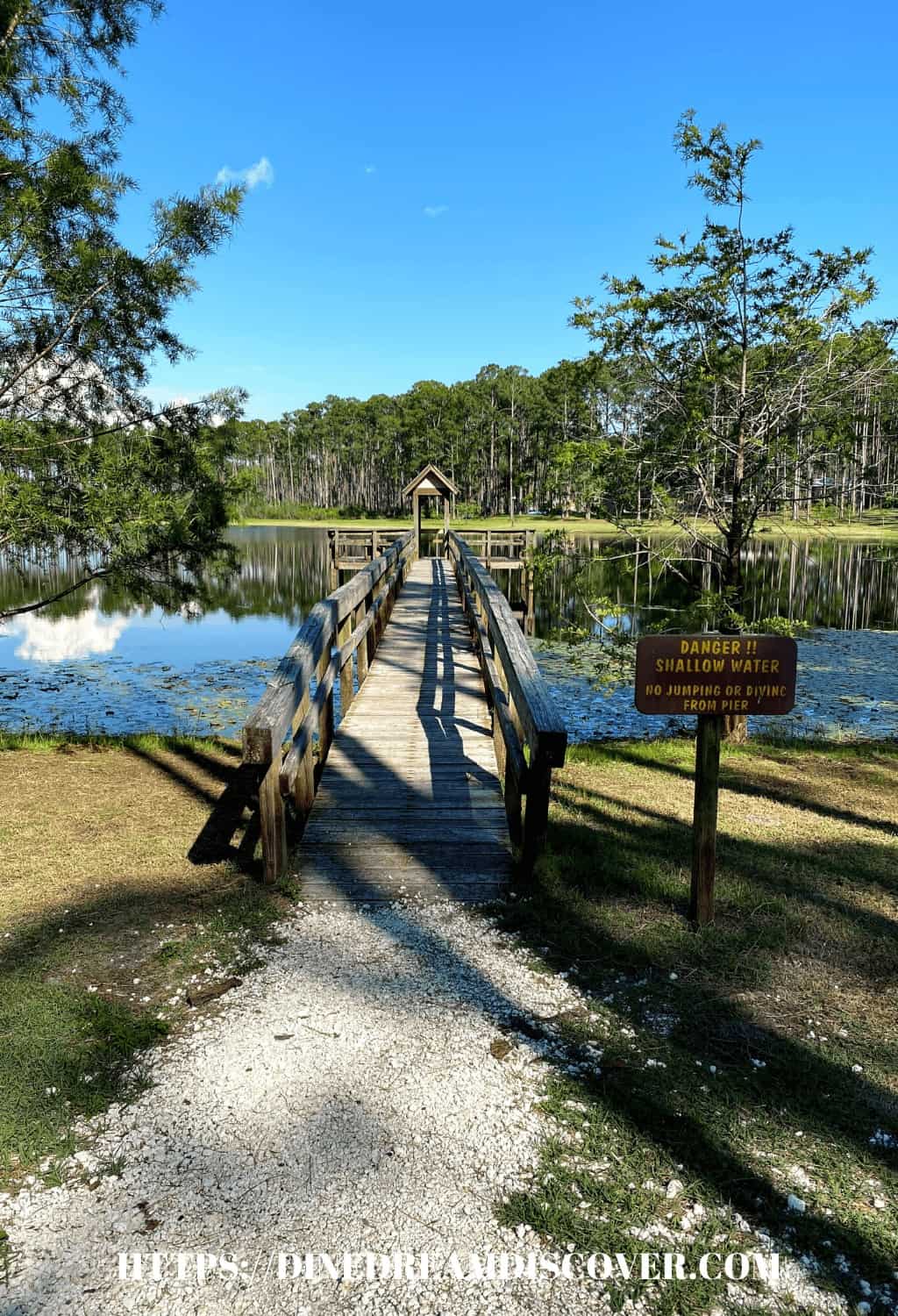 About the Site
We arrived on Wednesday and could only book till Friday since it was Father's Day weekend.
Great sleeping as it was super quiet and waking up to nothing but birds chirping. My kind of camping.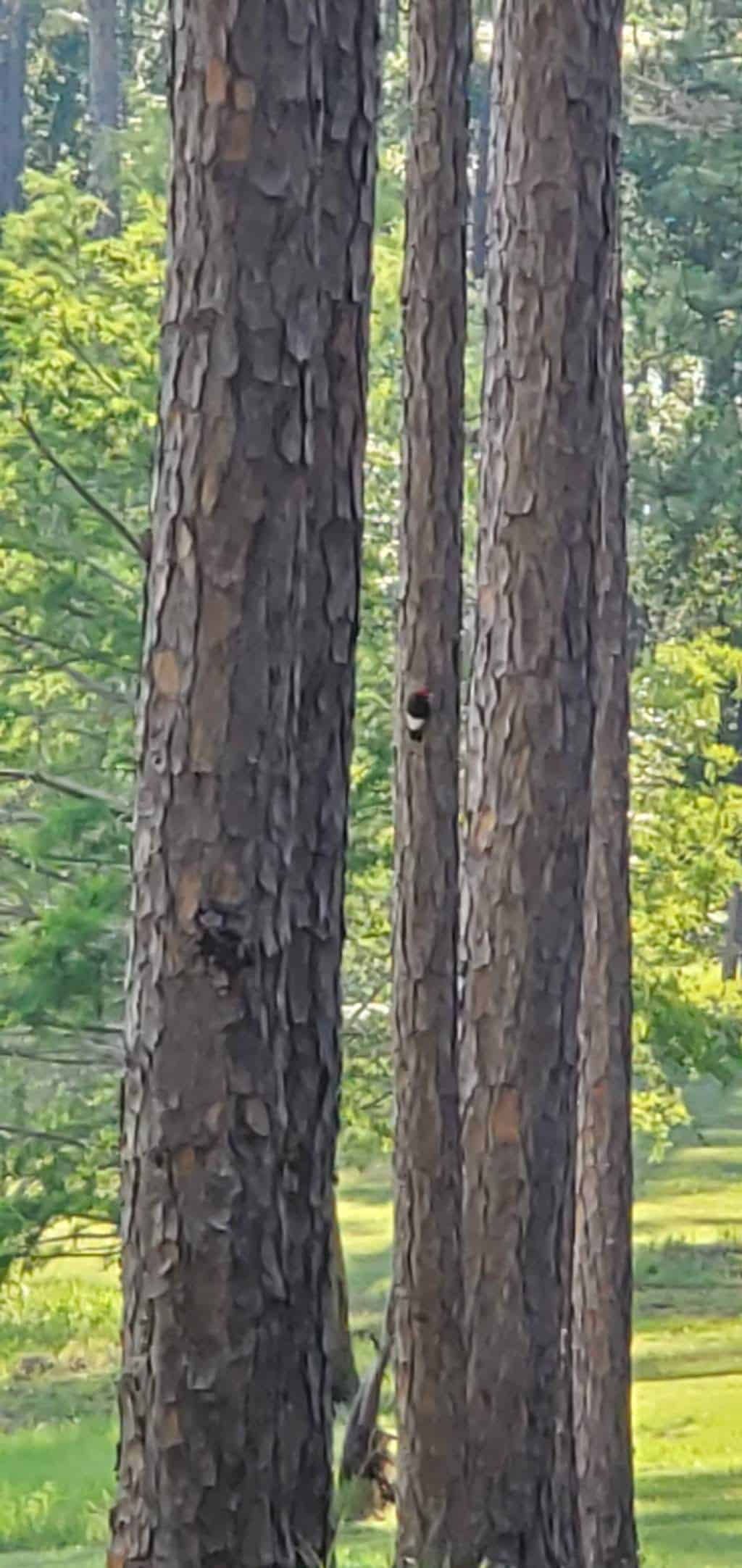 Since this was our first time here, I drove around to find our site once we unhooked the Jeep.
Once inside you are supposed to stay to the right however, it was a little tight for our RV so we went up the left a little and cut down a crossroad.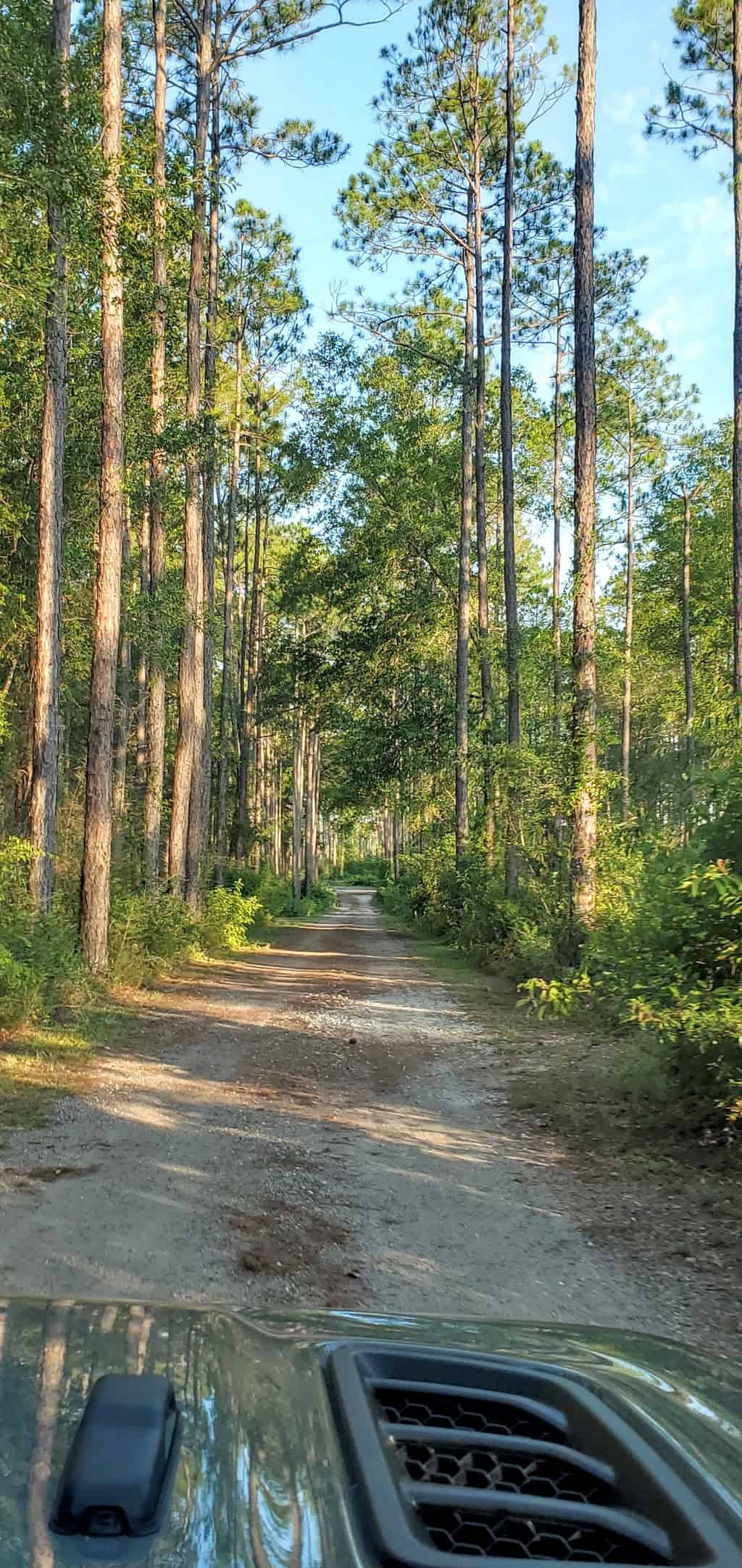 Thankfully it worked out perfectly. We pulled into our spot and set up.
We had water and a 50 amp electric hookup. For some reason, we had 3 picnic tables, lol. There is also a charcoal grill and fire ring.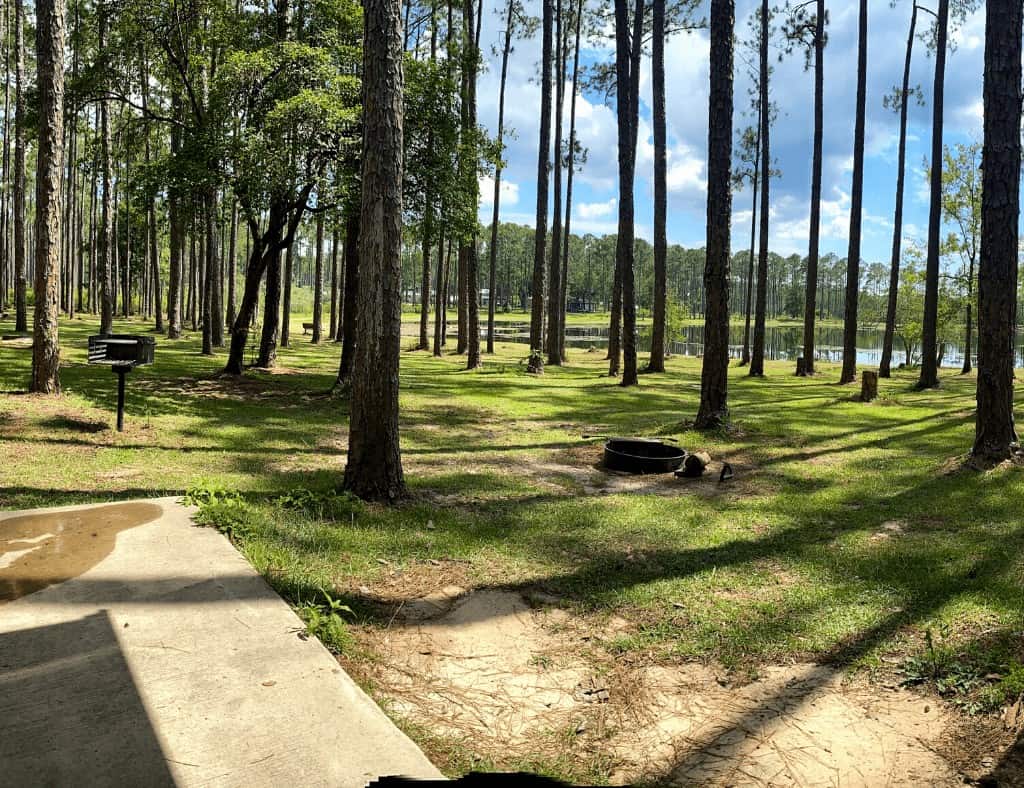 The sites are concrete and level. We had a site with a gorgeous view overlooking the pond.
Benches are available every so often around the pond and allow you to sit and relax.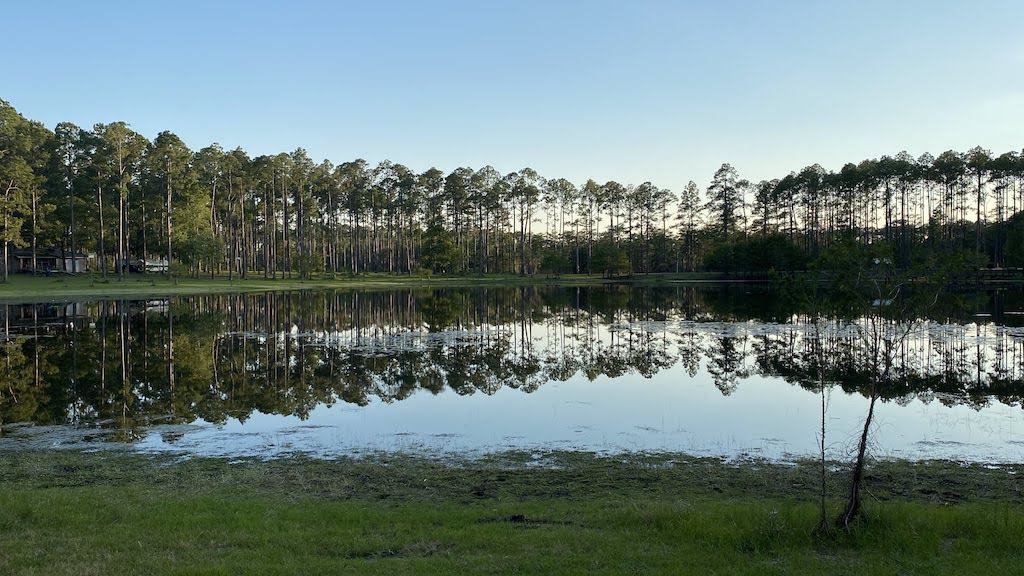 On the way, out is the dump station and garbage dumpsters. (Which I forgot to get a picture of!)

About Sand Pond Campground
Checkout time is 1:00 and check in time is 3:00. The road coming in is about ¼ mile of dirt road, then gravel road.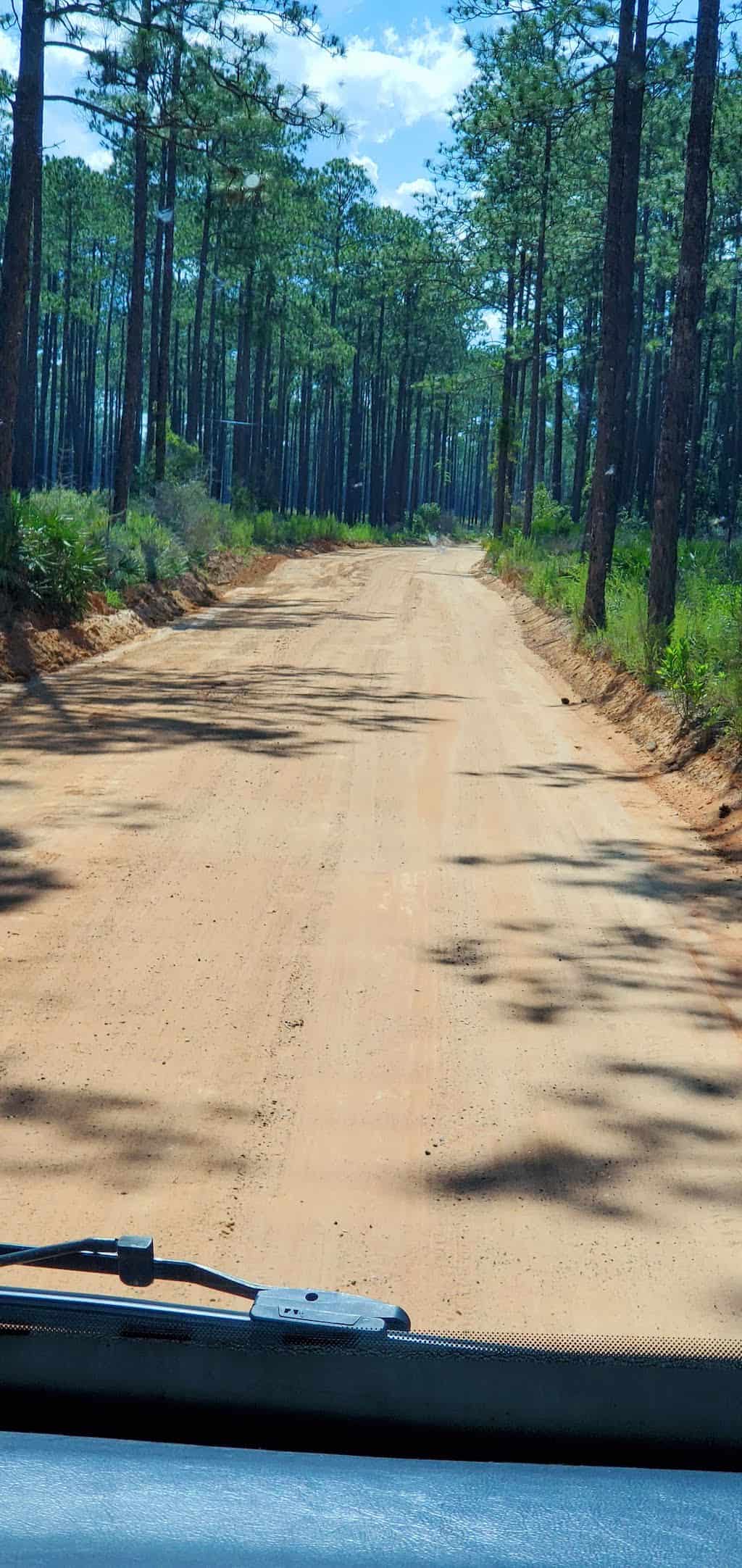 You book your reservation online at Reserve America and they email you a code to get in the gate.
While there are only 20 sites available, COVID-19 is still in force, so they are only booking every other spot.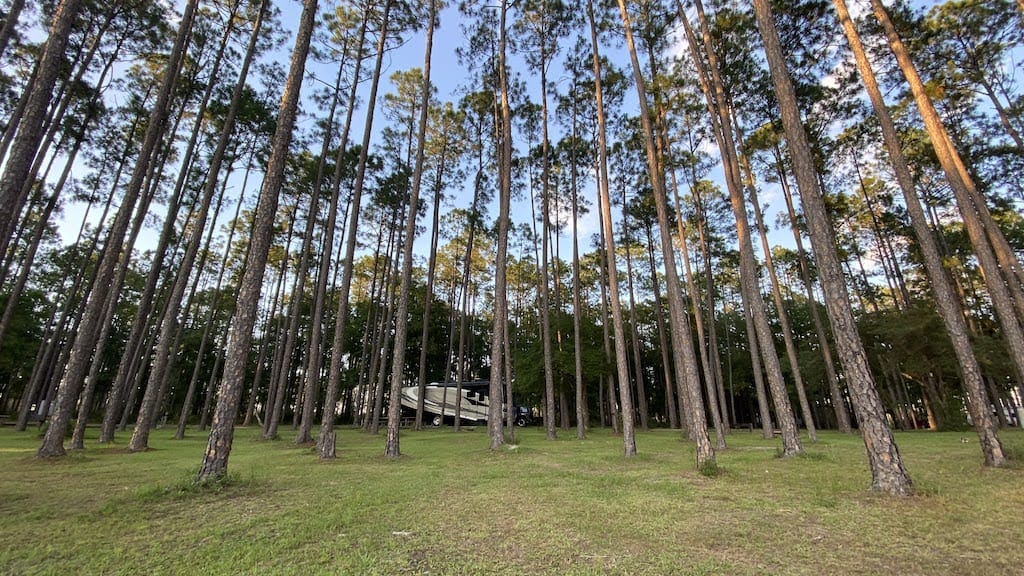 The bathhouse was open and clean with 2 men's rooms and 2 women's rooms.
There is a pavilion but you need a reservation for that.
There is also a dock where you can fish from.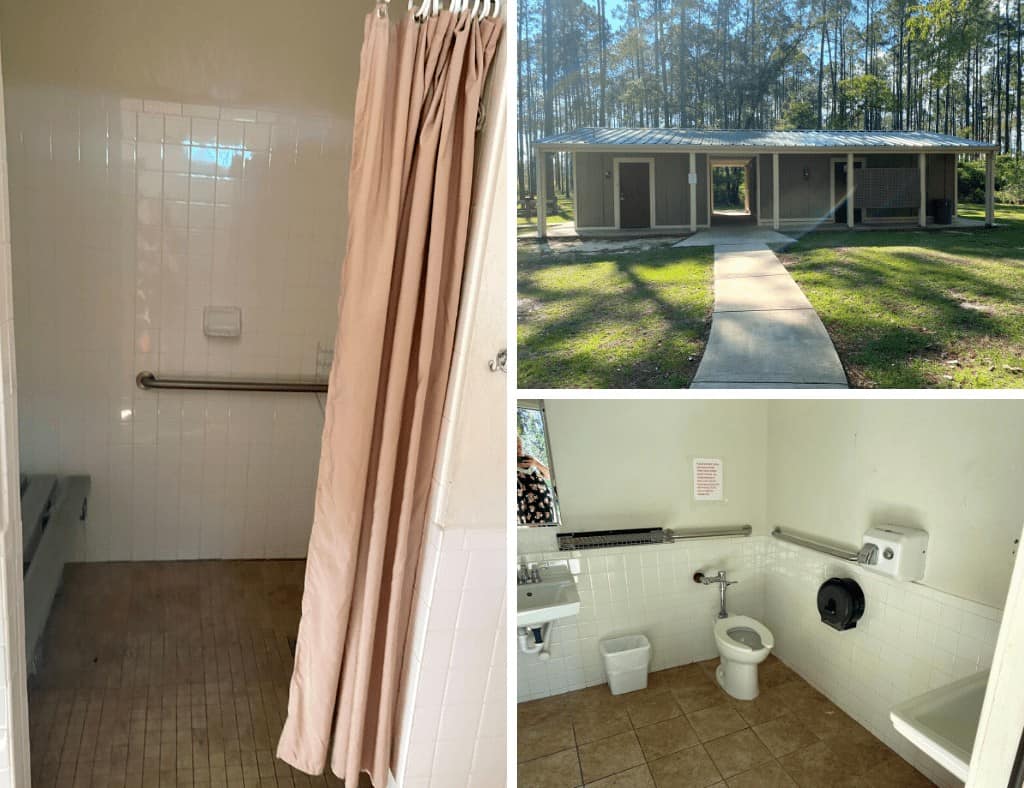 Pet's are allowed and must be kept on leash. Alcoholic beverages are prohibited in the park.
The price is great as we only paid $36 for 2 nights including the use fee and taxes.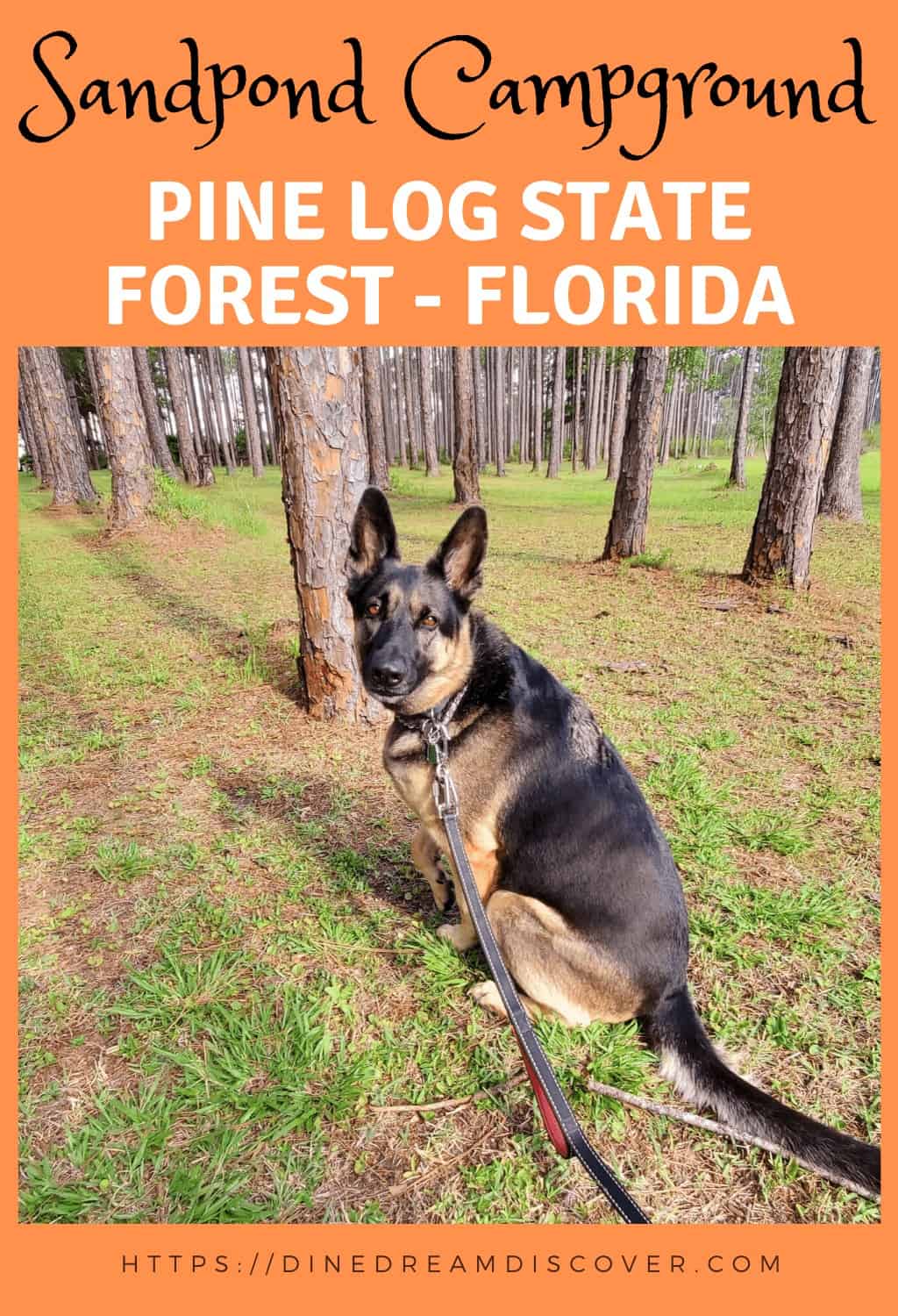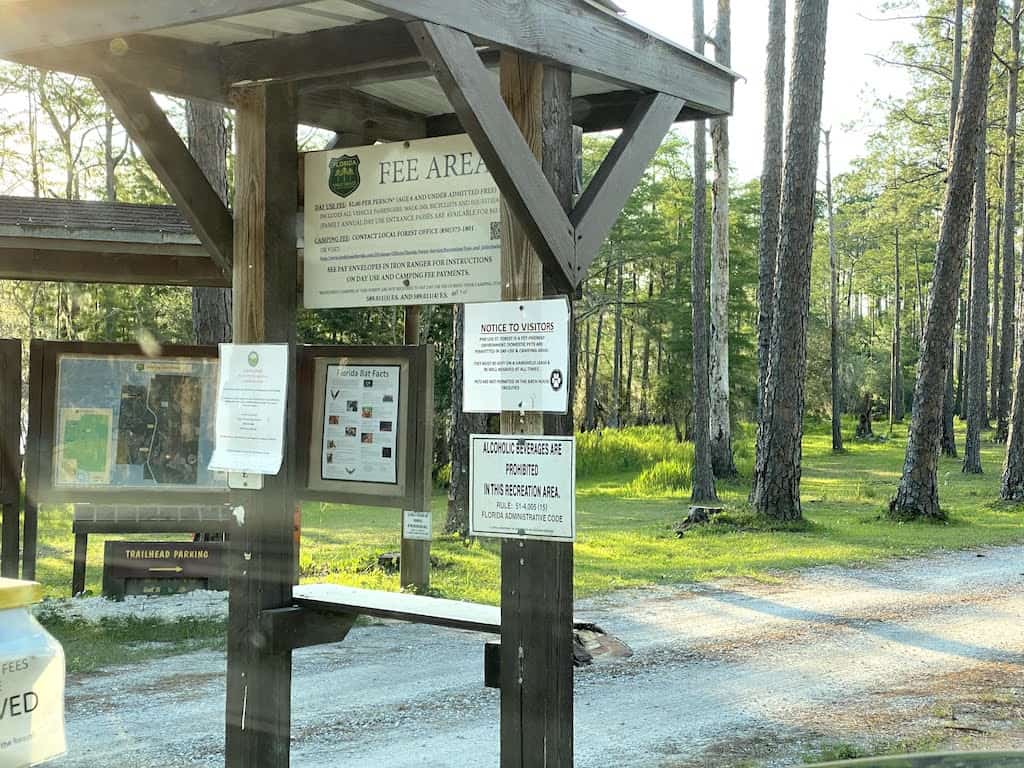 There is also hiking, mountain biking, canoeing, picnicking, swimming, boating, bird watching, wildlife viewing, and photography.
Besides Panama City Beach, some of the local attractions include Shipwreck Island, Gulf World, Zoo World, and Ebro Greyhound Park.
I did see a sign for bears but did not see one (thankfully).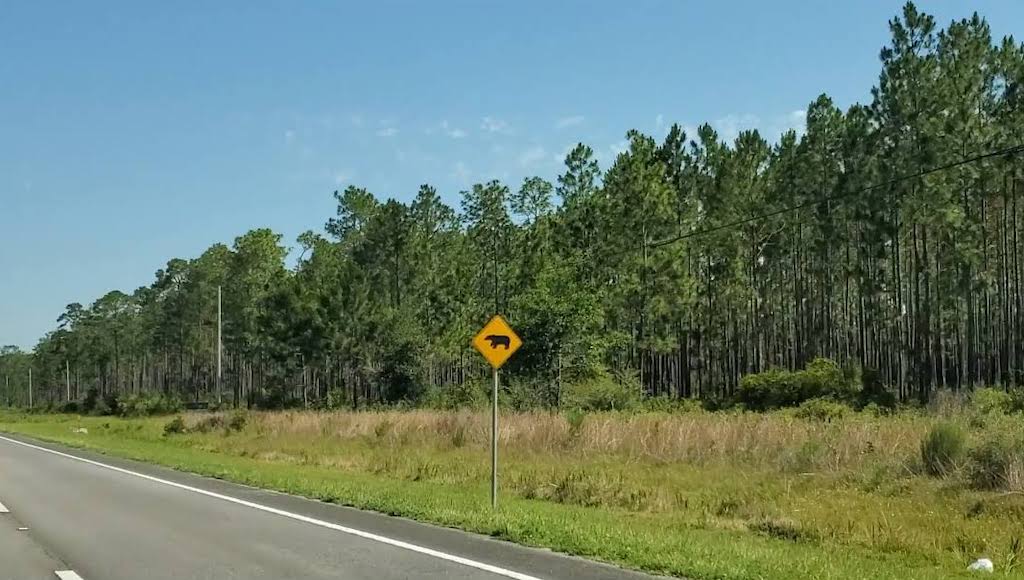 Internet and Cell Phone Service
The service was good even though it feels as though you are secluded.
Verizon jetpack 17.0/4.16
T-Mobile jetpack 29.6/9.06
Verizon phone 2 bars good
AT&T phone 4 bars
Verizon phone internet 44.9/.35
As my mom would have said, lots of trees and beautiful sunset! ❤️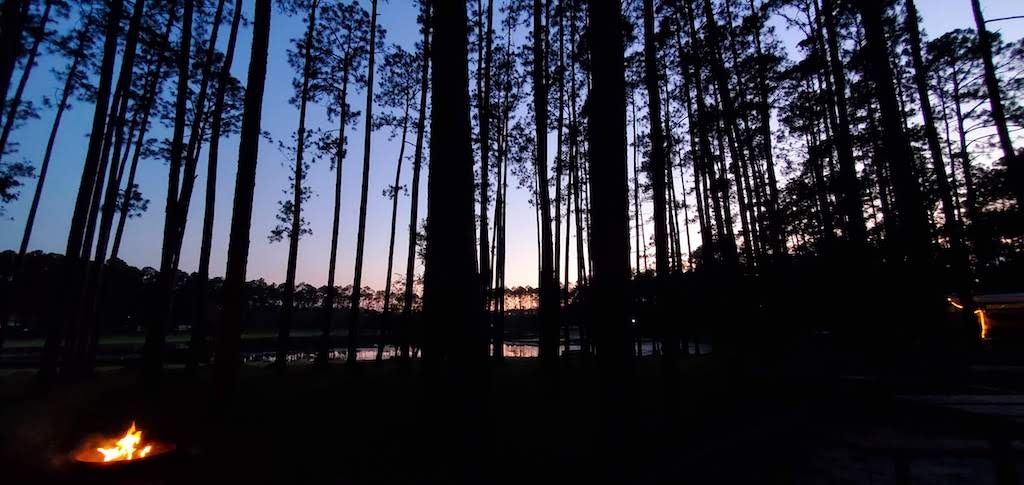 Follow us on Pinterest and PIN IT FOR LATER!