Relax and Unwind this Holiday Season with a Relax & Radiate Subscription Box. Filled with $200 worth of products for only $45. One for everyone on your gift list including yourself.
This is a sponsored post in partnership with ShopHer Media. All opinions are my own and may differ from yours. This post may contain affiliate links. See my disclosure policy for more info.
Relax & Radiate Crate Subscription Box
I find the Relax & Radiate Crate subscription box a little different because it's a quarterly box. Most of them you receive every month which can sometimes be a little much.
This one is made especially for women so it's the perfect gift for all for all your girlfriends and yourself too. But what makes it even better is that it's filled with $200 worth of products that are only going to cost you $45! Now where can you find a deal that good? And without leaving your house!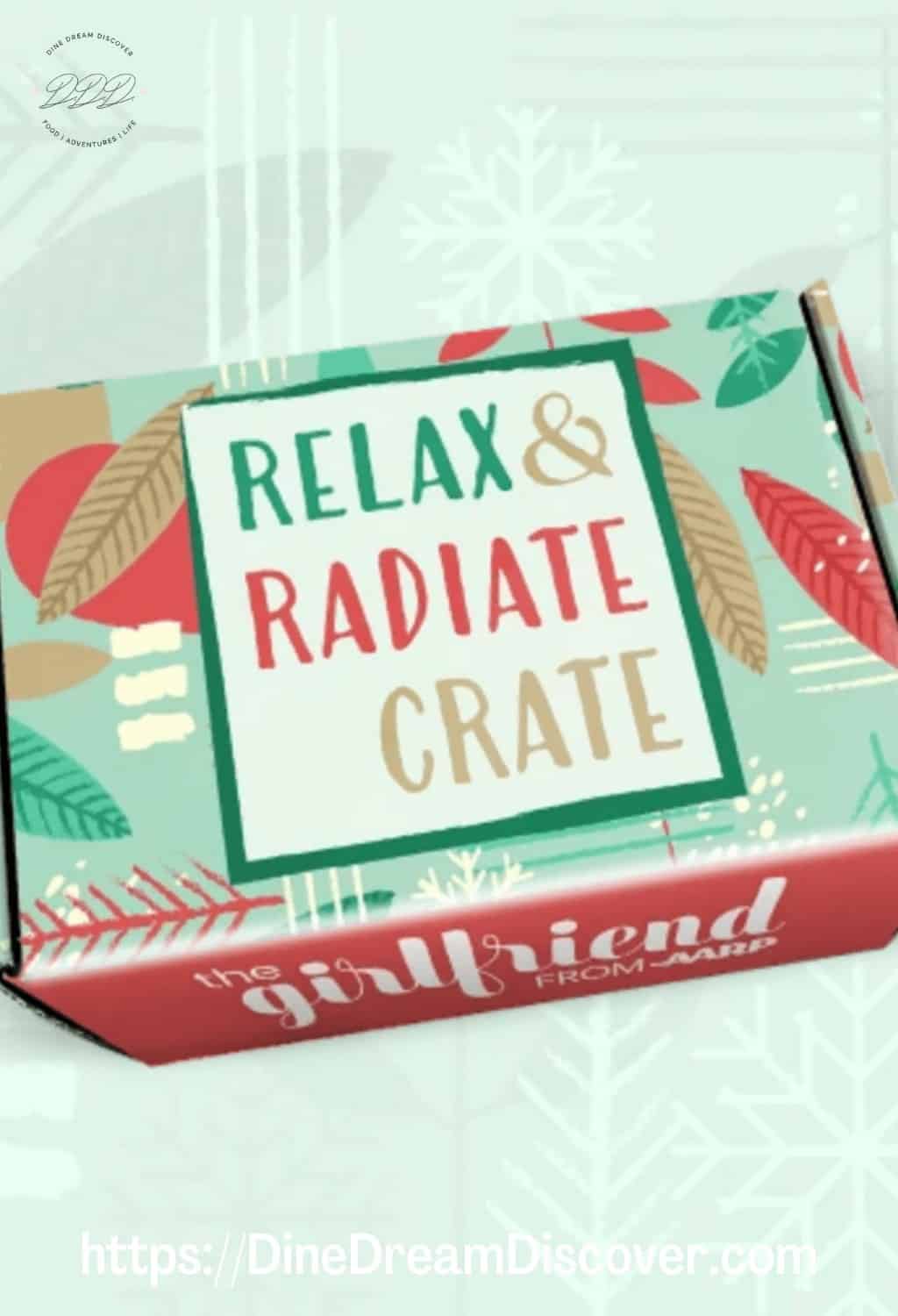 What's in the Crate
The Relax & Radiate Crate is filled with fun surprises as the name suggests. The Winter Crate includes 12 items;
Custom-designed Winter Shawl/Poncho, Throw Blanket, and Cozy Slipper Socks
Solid Wood Cutting Board and set of Decorative Kitchen Towels
Winter Craft/Activity Kit
Winter New Release Book (Novel/Fiction)
Scented Candle
Wine Tumbler
Doesn't it sound amazing? All the month's include items such as an exclusive Mini-Magazine from The Girlfriend with seasonal recipes, activity guides, book picks, original essays, and more.

Once you sign up for the quarterly subscription box, you will be able to join the special Facebook Relax & Radiate Club where you will have access special giveaways, offers, virtual events, and more. Plus be able to connect with other radiant women.
Where to Purchase
You can purchase the Relax & Radiate Crate right online and this quarter's box will arrive around December 22nd. Order yours today for everyone on your gift list as well as yourself.