Can you believe Slinky is 75 this year? Celebrate An Old Time Favorite, with their 75th Anniversary Giveaway! An awesome toy that was created by accident!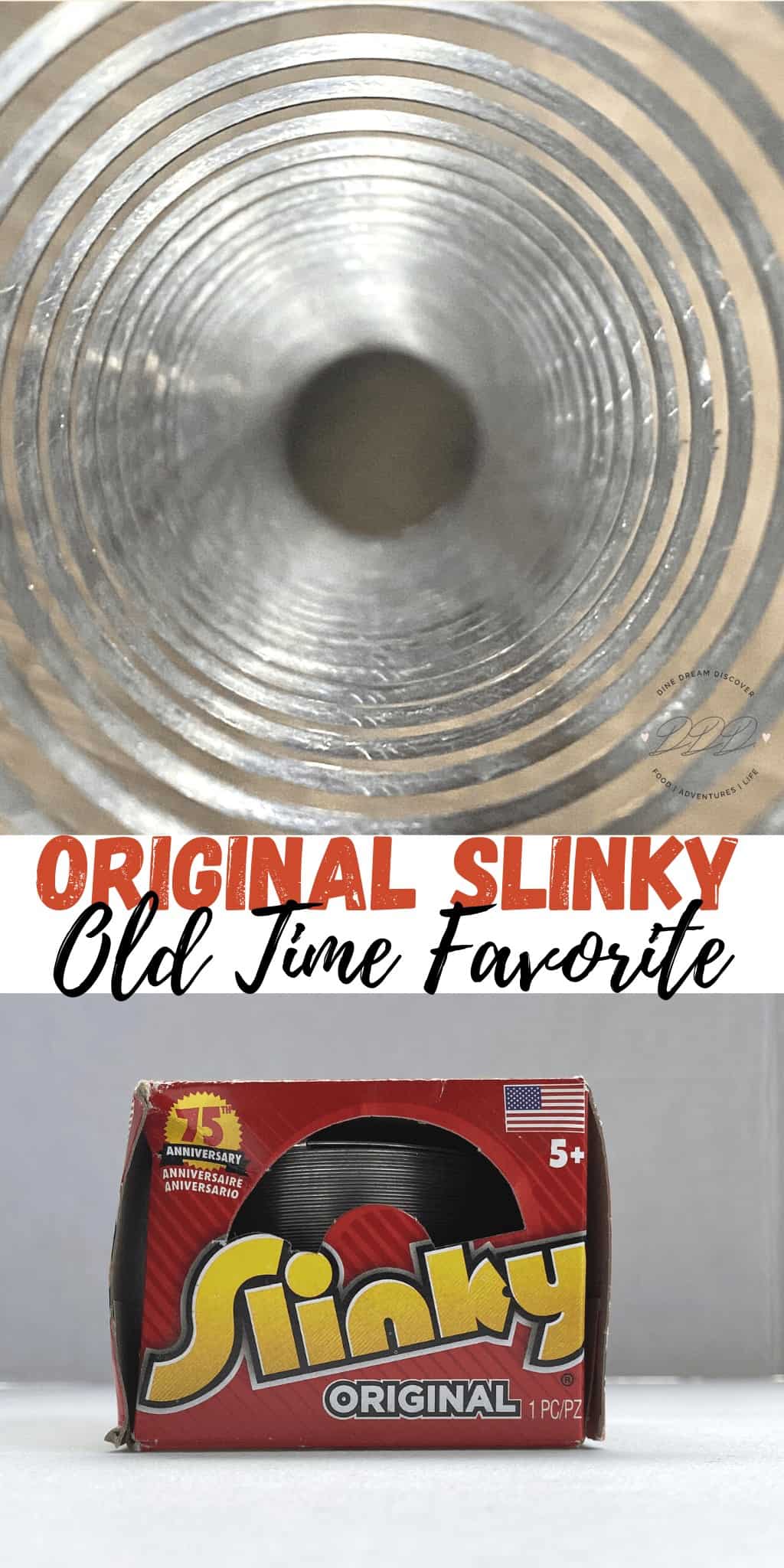 I received the item mentioned below in order to facilitate my review. All opinions are my own and may differ from yours. This post may contain affiliate links. See my disclosure policy for more info.
Slinky An Old Time Favorite 75th Anniversary Giveaway
Did you know there is a National Slinky Day? There sure is and it's happening August 30th. I can't believe that it's been around for 75 years already. That's only 15 years older than me. 😂
I was so excited when I received an Original Slinky in my Sweet Suite @ Home swag box from The Toy Insiders. While I have this under the Gifts For Kids category, it really is for anyone and everyone.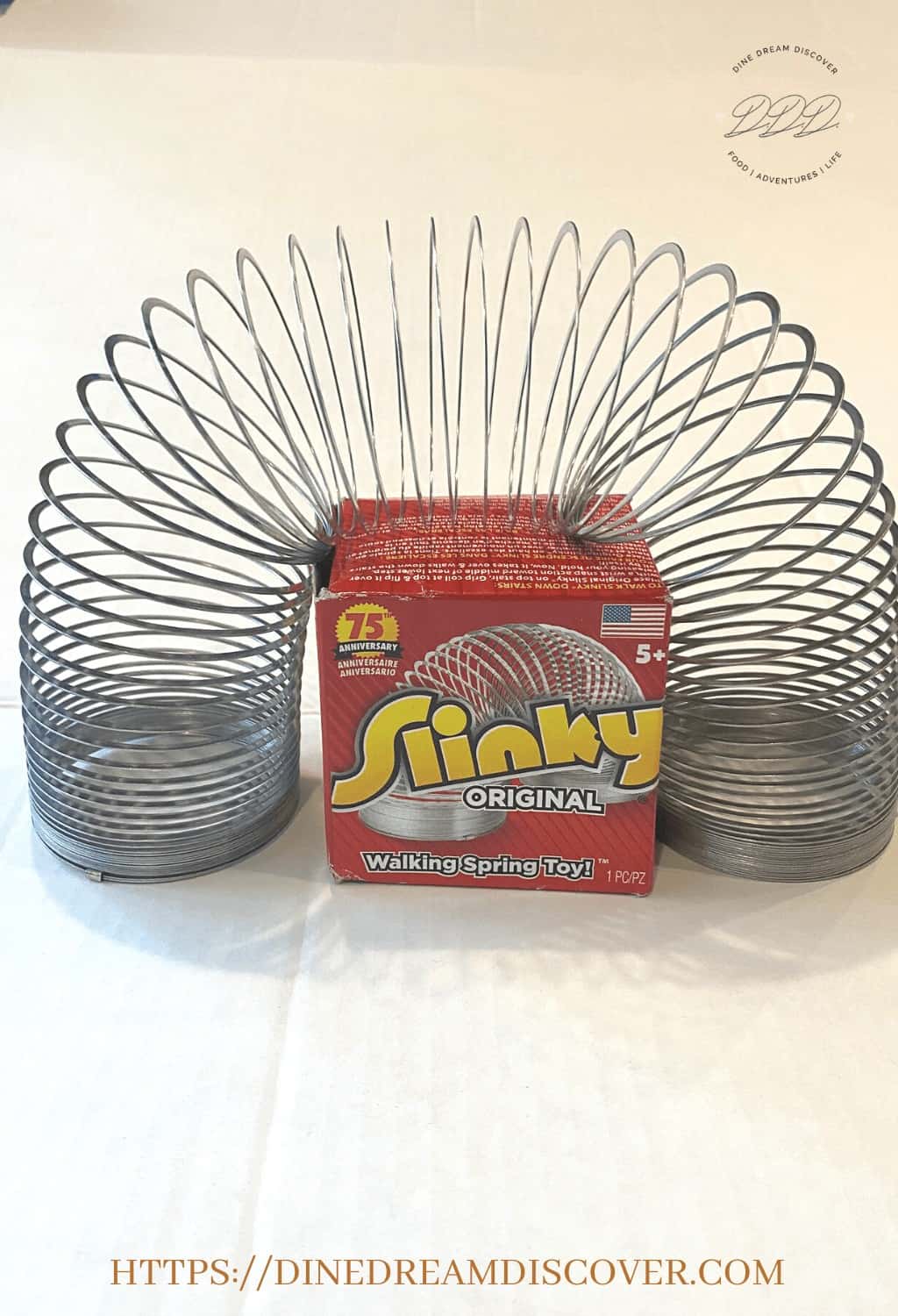 The song is something that stays with you forever. It still echos in my mind whenever someone says Slinky. And who doesn't remember it walking down stairs
making a slink-ity sound? Actually that's one of the first things I did when I got it, lol.
🎶 It's Slinky, It's Slinky, For fun it's the best of toys, It's Slinky, It's Slinky, The favorite of girls and boys, 🎶 Everyone wants a Slinky, You ought to get a Slinky! 🎵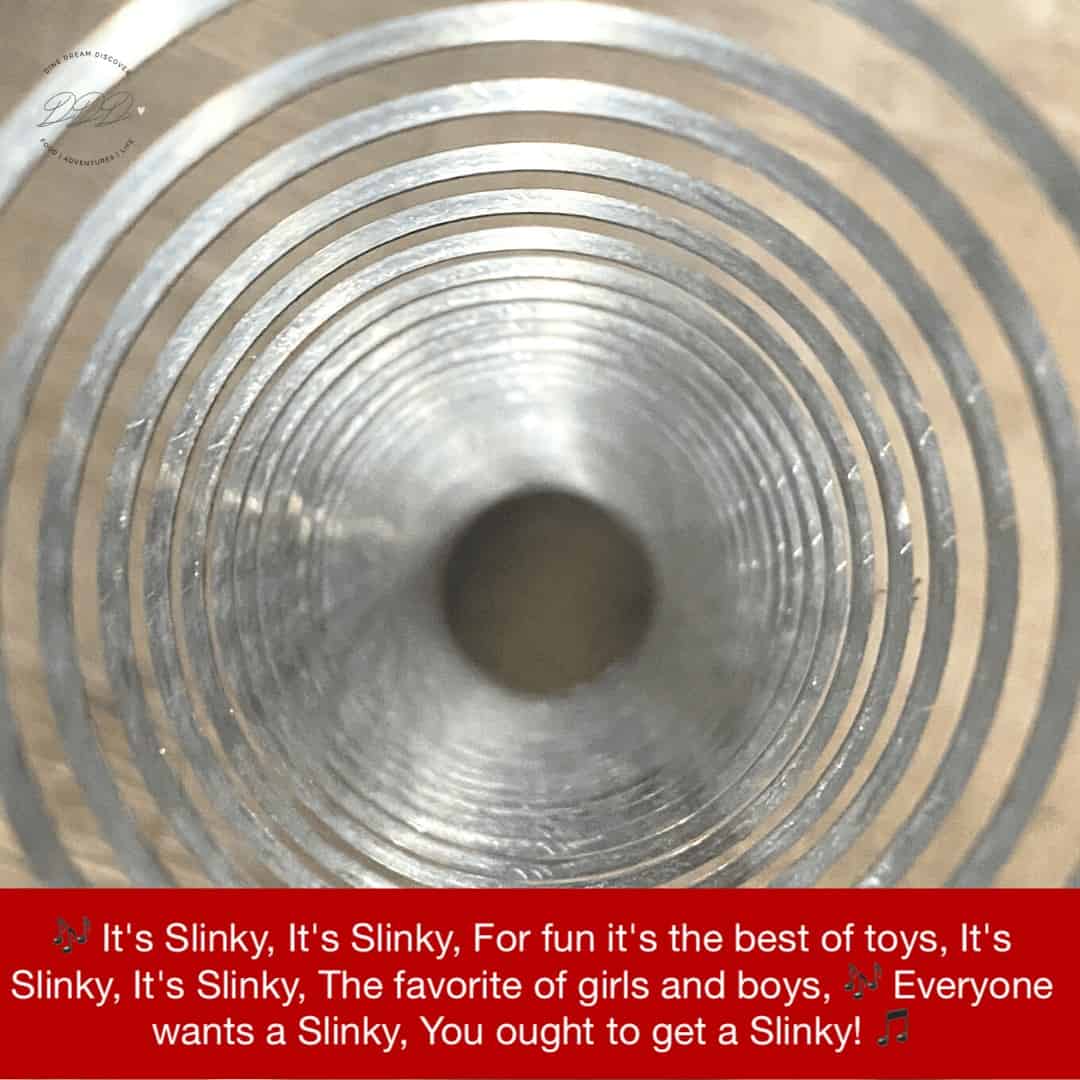 The one thing I did hate though was I had a tendency to get it tangled up. My mom and dad were amazing though and got it untangled each and every time.
How Was the Slinky Invented
It was created by accident in 1943 by a mechanical engineer named Richard James. He was doing an experiment with tension coils and dropped it on the floor. From there he watched it walk. Two years later it debuted in the famous Gimbels Department Store and immediately sold out.
Since then over 300 million have sold and it was inducted into the Toy Hall of Fame in 2000. In addition, it's made for ages 5 to 100 and is perfect for prizes, stocking stuffers, gifts, and even birthday party favors.
In 1952 the Slinky Dog was invented. And now we have Disney Slinky Dog Dash. 🙂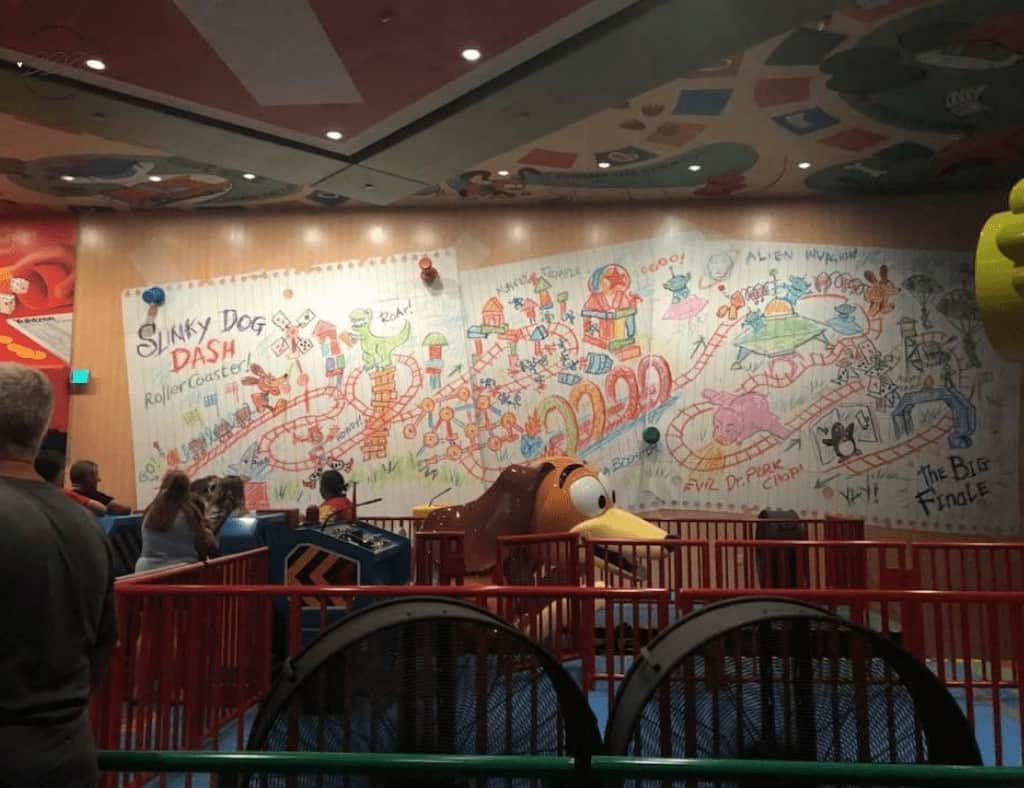 The Giveaway
Just Play Products is giving away 75 Limited Edition Gold-Plated Slinkys. From Friday August 28th until Tuesday, September 1st, Just Play invites fans of all ages to celebrate the 75th Anniversary!
All you have to do is share PHOTOS or VIDEOS on Instagram showing WHY YOU LOVE SLINKY! Tag your post with #NationalSlinkyDay AND #GoldenSlinky for a chance to WIN** one of 75 Limited Edition Gold-Plated Slinkys.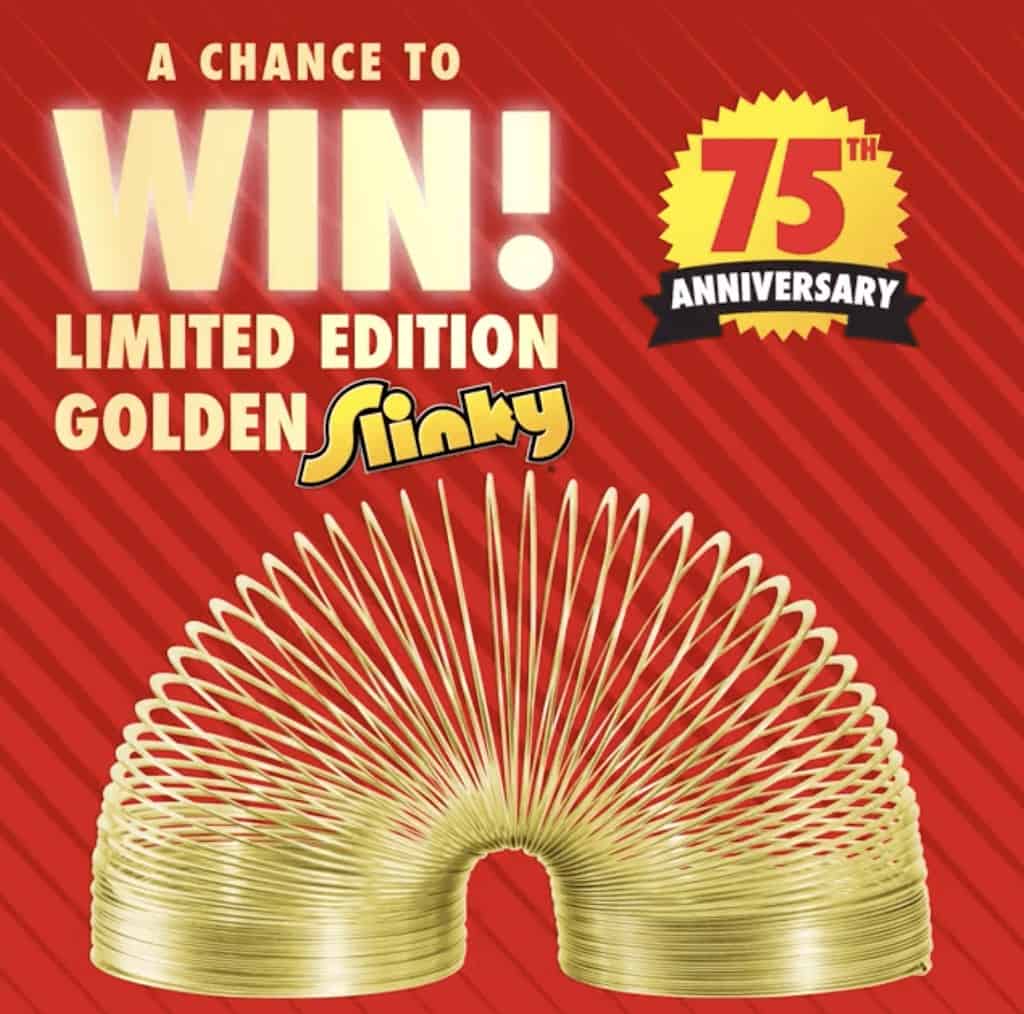 **Contest Details: Participants can enter by posting to Instagram using both hashtags, #NationalSlinkyDay and #GoldenSlinky, and must have their Instagram account set to public. Seventy-five (75) winners will be chosen at random from the submissions to win one (1) Limited Edition Gold-Plated. Each person may only win once. Winners will be contacted via Instagram direct message from the @justplayproducts.
Where to Buy
The Original is available at Target, Walmart and Amazon
. Connect with Just Play Toys on Facebook, Twitter and Instagram.
Enter today and show off how you have some wiggly-jiggly fun.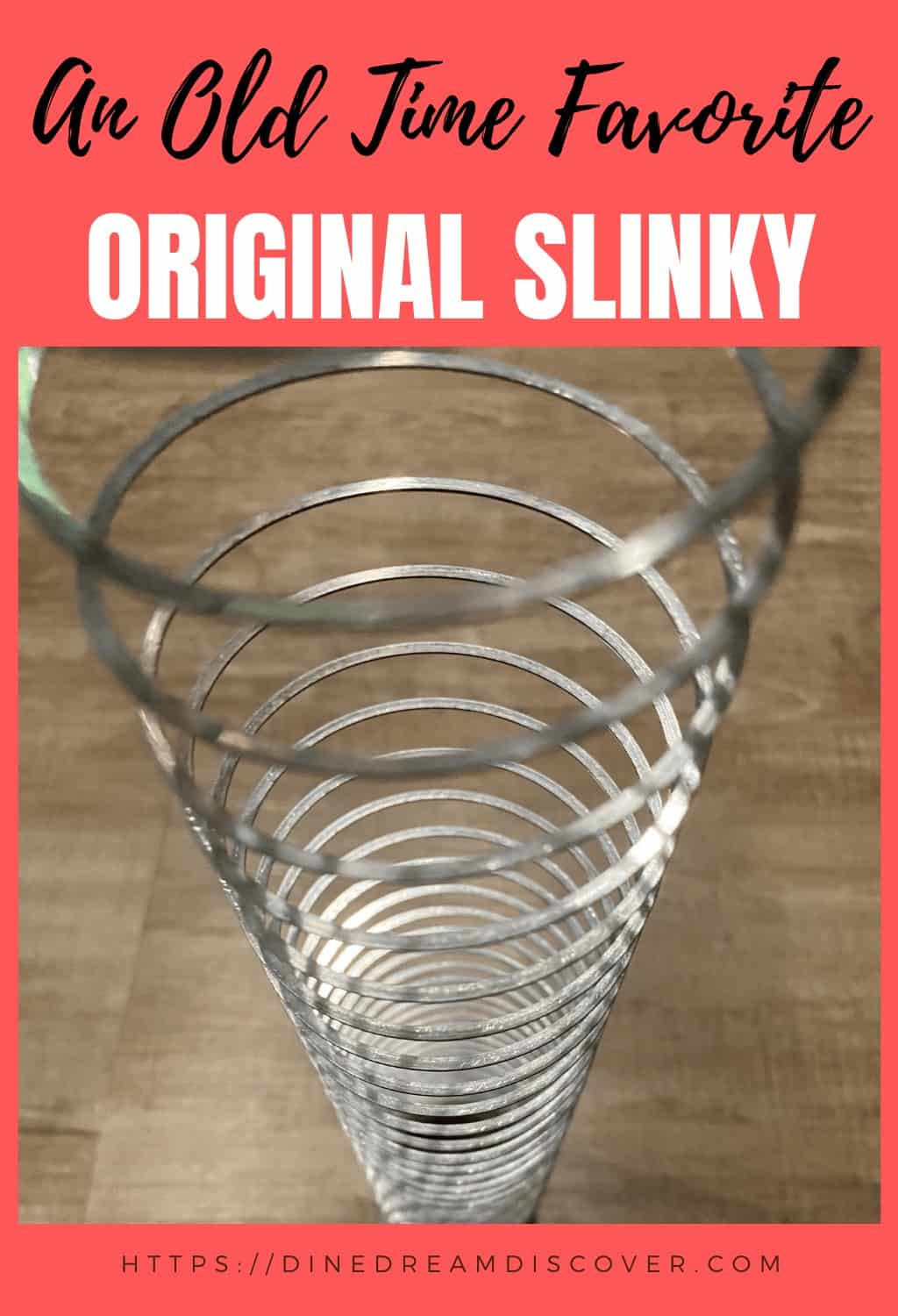 Follow us on Pinterest and PIN IT FOR LATER!