Snap Circuits MyHome is a great way to get kids detached from screens and engaged in real play. Learn how light switches, ceiling fans and more work.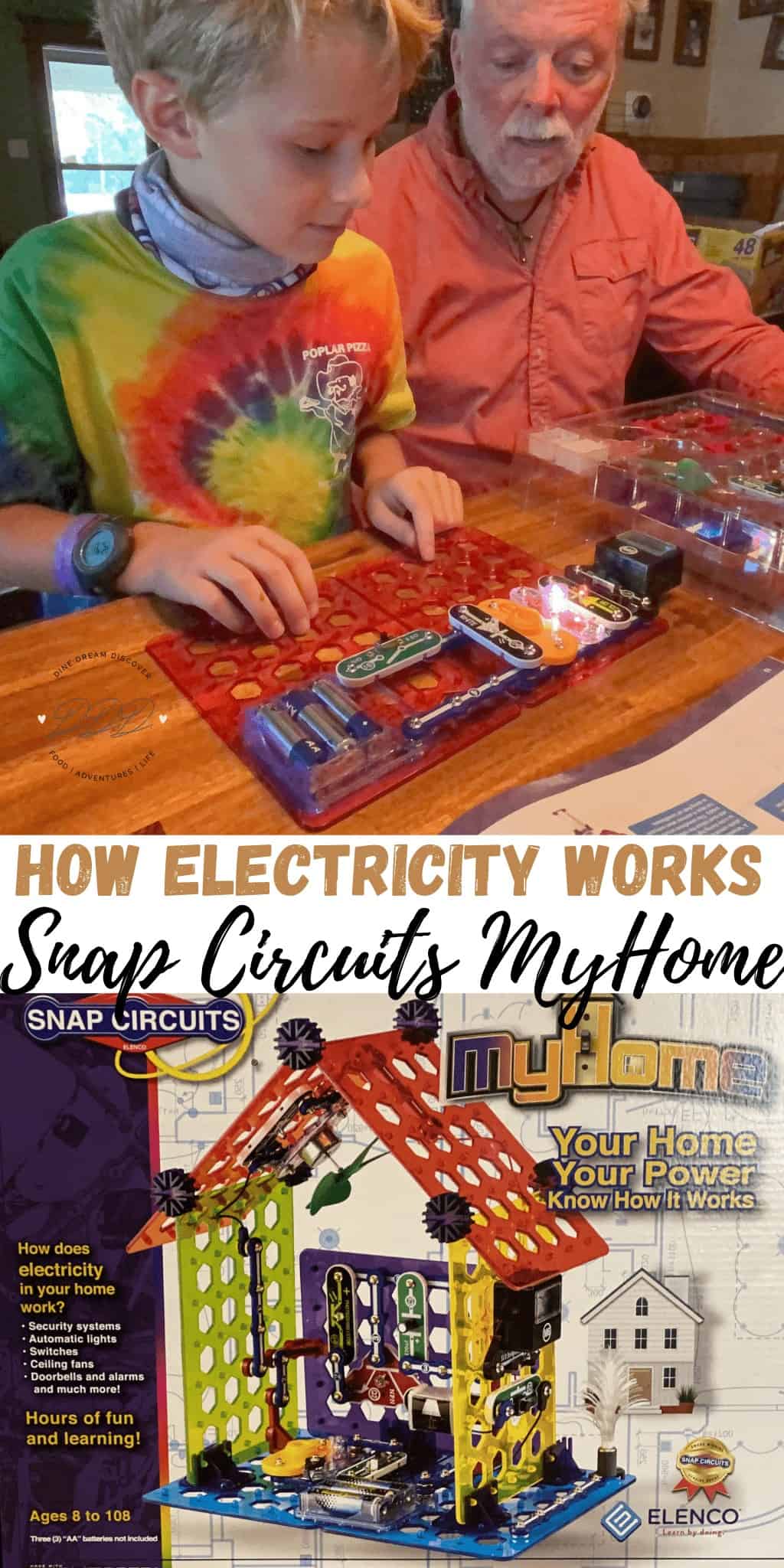 I received the Snap Circuits MyHome in order to facilitate my review. All opinions are my own and may differ from yours. This post may contain affiliate links. See my disclosure policy for more info.
Snap Circuits MyHome How Electric Works
Snap Circuits MyHome Science Kit is debuting September 30th. It's great for not only kids, but also teens and adults, the entire family really. When I first saw it at the Sweet Suite @ Home Event put on by The Toy Insider, I was so excited knowing it was perfect for my 8 year science buff grandson (even his dad had fun building with it when he wasn't home).
It is a great way to get kids detached from screens and engaged in real play. It's also great for teachers that are teaching science. A real hands on learning kit.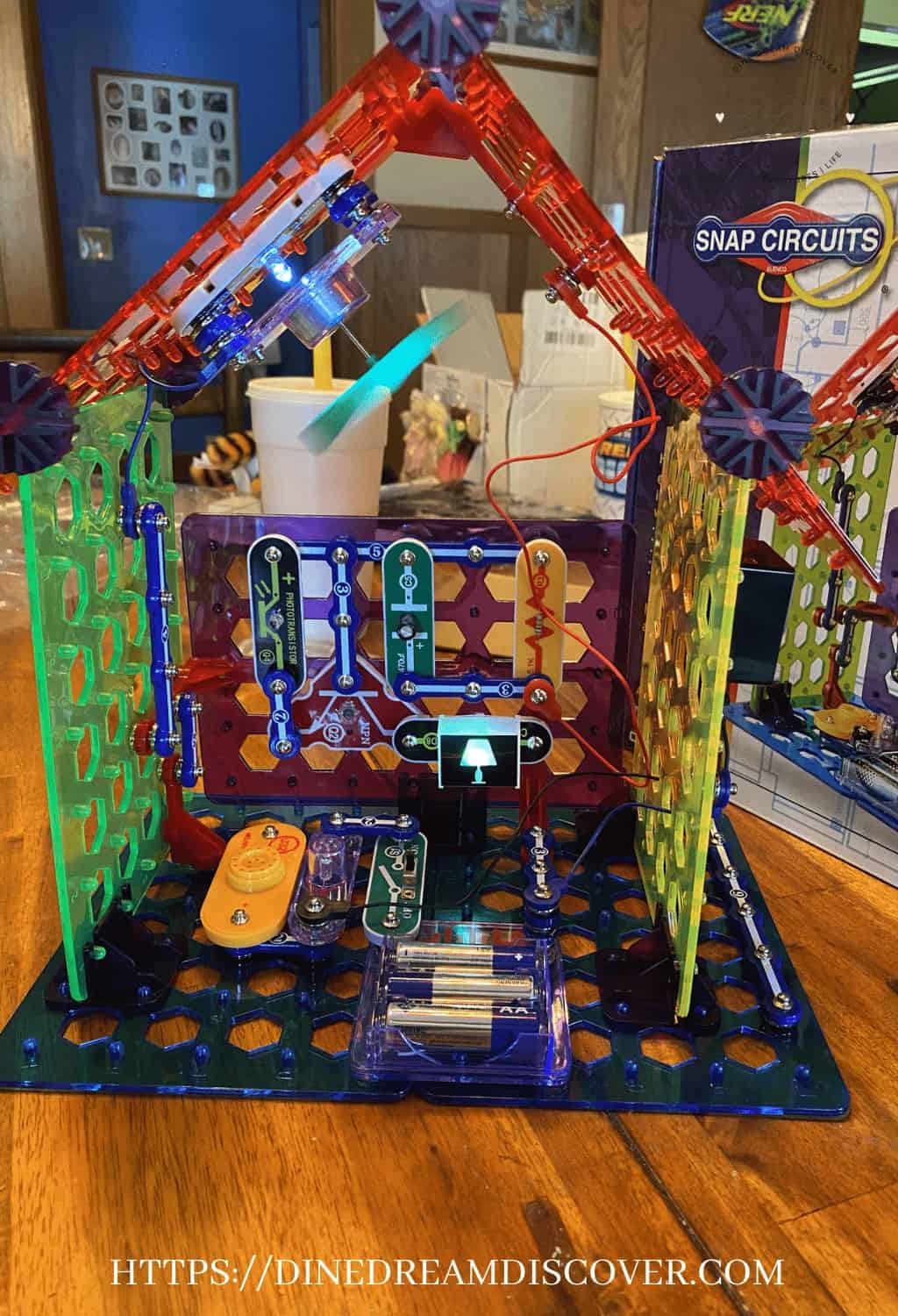 Teaches attention to detail too. If a single connection is wrong or not snapped in place correctly - the project probably will not work as designed. They then have to retrace and check everything to see where the problem might be.
About MyHome
The organization, color coding and numbering is wonderful, and encourages putting all pieces back into their plastic wells before beginning the next project. This toy delivers everything it says. I can't say enough about how pleased I am with this toy.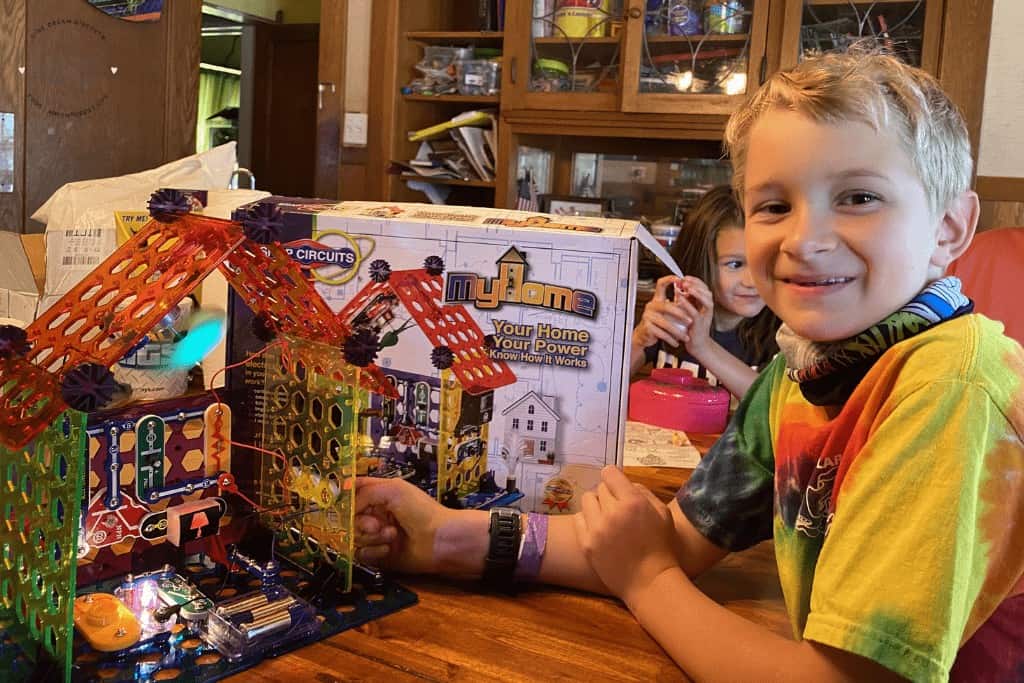 The diagrams and component labeling are simple enough for him to follow. It's directed to kids to learn about how the power in their home works. Whether you live in a farmhouse in the country or a huge skyscraper in the city, the power all works the same way.
This will teach them that the power doesn't go through the house randomly. They will learn how switches work, what happens when there's a power outage, what a fuse box is and how it works.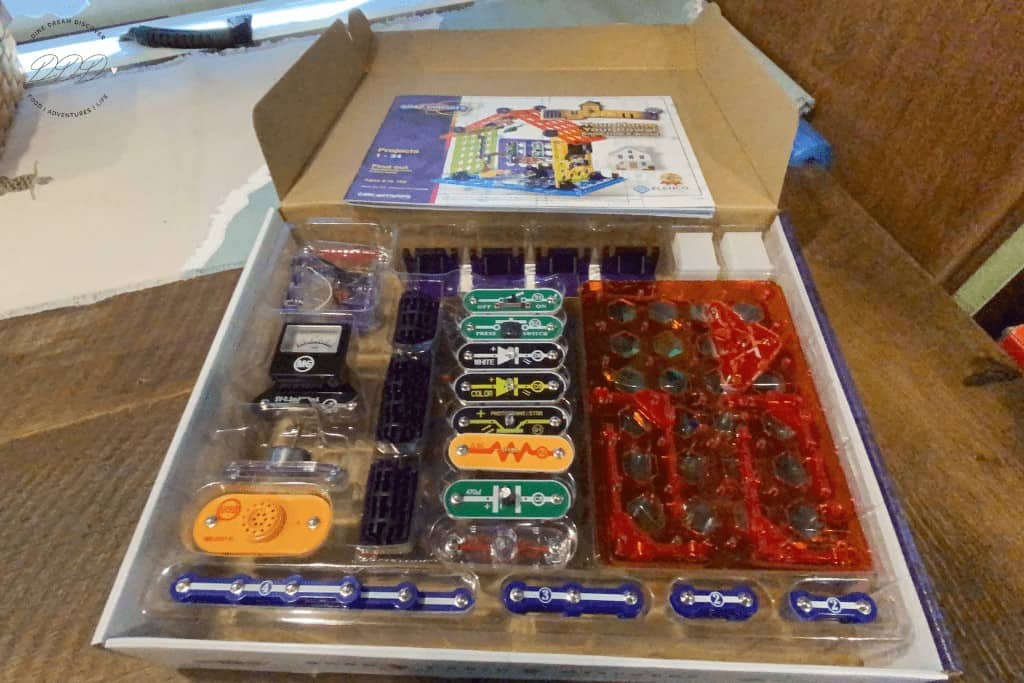 Also what's the difference between circuits and how things are conducted. The kit comes complete with lights, lamps, doorbell, ceiling fan, fiber optic tree and so much more.
The meter shows how much power is going through. There are projects that explain how if you change some of the circuits around, how you use more or less of the voltage. Then they will understand why parents tell them to close the refrigerator, turn off the lights when you leave the room, etc.
With 60 parts, 7 colored base grids, and 34 projects in the book to choose from. But endless possibilities with your imagination.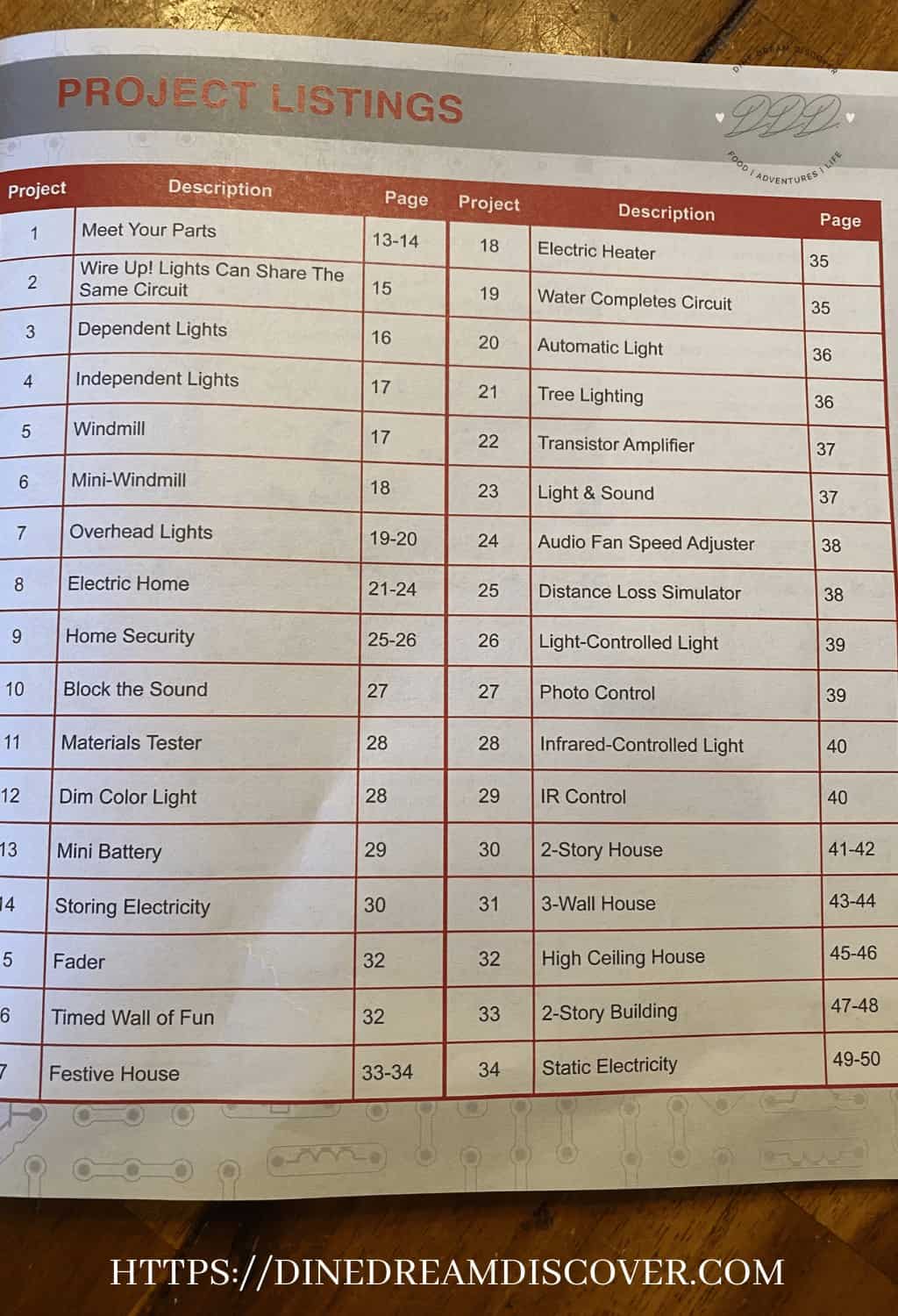 Projects 1 and 2 demonstrate your parts in simple circuits.
3 and 4 demonstrate simple circuit arrangements.
5 and 6 uses a motor as a generator.
7 is a 3D circuit construction.
8 explains what electricity does in a home.
9 through 29 are basic circuits and applications.
30 to 33 are large 3D home circuits.
34 demonstrates static electricity.
About Snap Circuits
Snap Circuits is part of ELENCO where you learn by doing. Geared for future engineers ages 8 and up. The MyHome isn't a toy, it's educational and a product that should be under your tree and on everyone's gift list this year.
You can purchase Snap Circuits MyHome online at SnapCircuits.com. Connect with Snap Circuits on Facebook, Twitter and Instagram.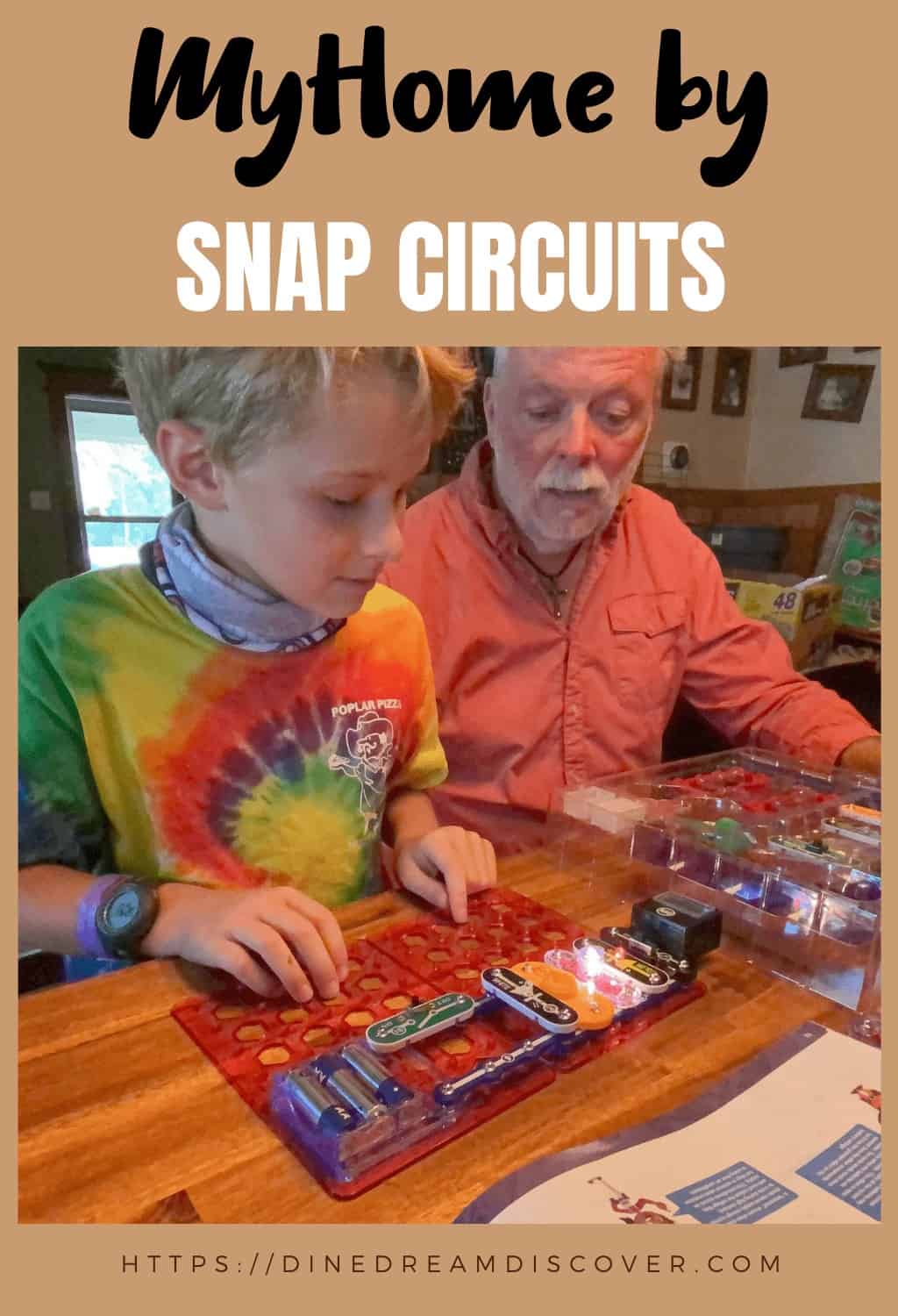 Follow us on Pinterest and PIN IT FOR LATER!