Bite Away is a chemical free treatment that uses heat to take the sting away. Just place on top of the bite, press the button, zap it and it won't itch.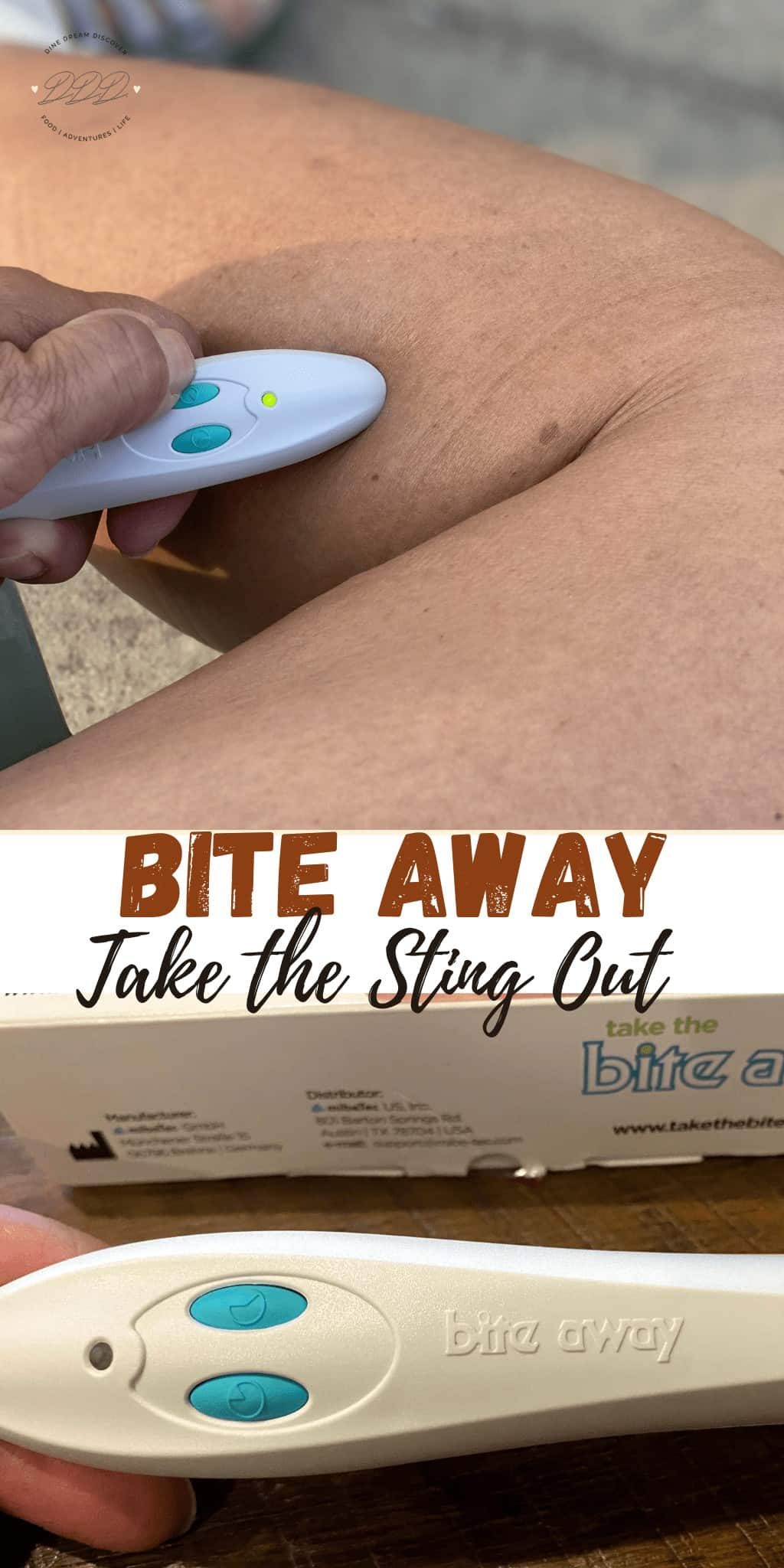 I received the products mentioned below in order to facilitate my review. All opinions are my own and may differ from yours. This post may contain affiliate links. See my disclosure policy for more info.
Take The Bite Away Easily
There is nothing I hate more than mosquito bites. No matter how many people are in the group, the mosquitos have a tendency to swarm me.
This summer has been nothing but bites. I've been stung by a bee (first time ever), a mosquito or group of mosquitos had a feast on my arms and back and deer fly's love me.
Even though summer is over, mosquitos are abundant in Florida ALL.WINTER.LONG! Luckily, I was sent a Take the Bite Away instrument.
Bug Bites
When I got stung by the bee, it hurt so bad that I cried. The pain would not go away for at least a half hour. Once I finally calmed down and relaxed, it felt a little better. However, if you've never been stung by a bee, it hurts.
Deer Fly's or Horsefly's are another insect that loves me. When they bite, it itches so bad and I think that me itching them helps spread the venom (or whatever it's called). The bite will blow up bigger than my fist and itch like crazy.
Then I had a whole farm of mosquito bites. I don't know if there was one mosquito or a family of them, but there was a whole patch of bites that started on my arm, went across my back and onto my other arm.
What is Bite Away
Bite Away is a chemical free treatment that uses heat to take the sting away. It gets up to 124° but it won't burn you. There is a 3 second treatment for sensitive skin or a 5 second treatment.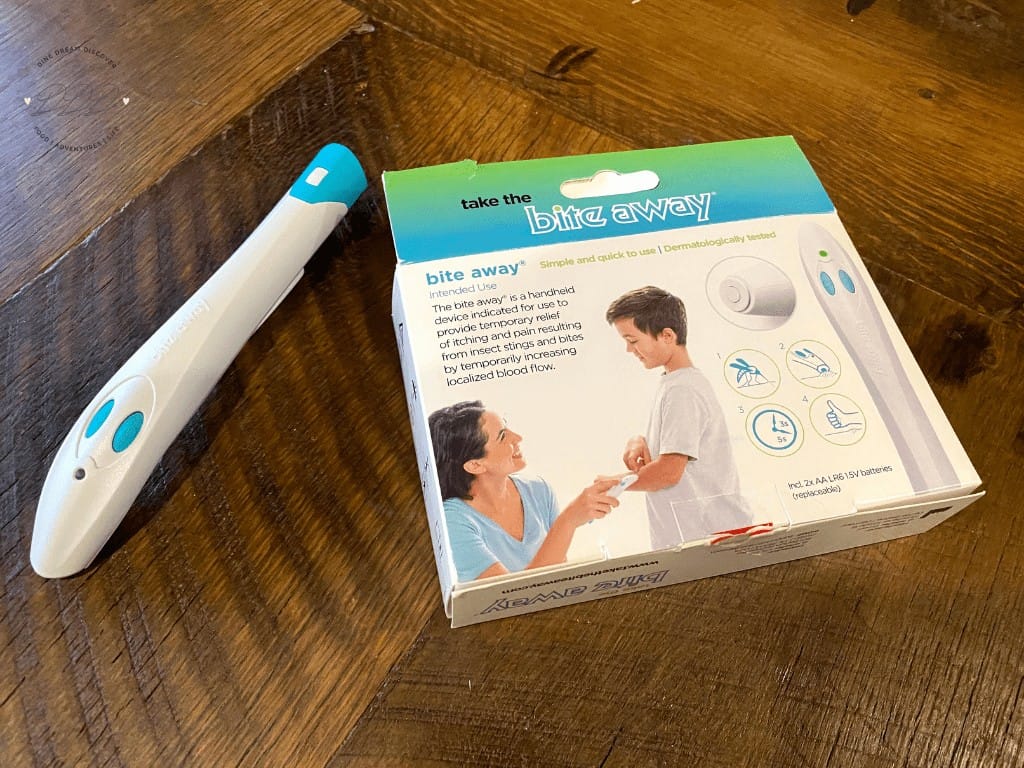 Press the button, it heats up and it takes the sting away. All done without harsh chemicals. The Bite Away is compact so you can stick it in your pocket or purse and carry it with you wherever you go. It's about the size of a pen.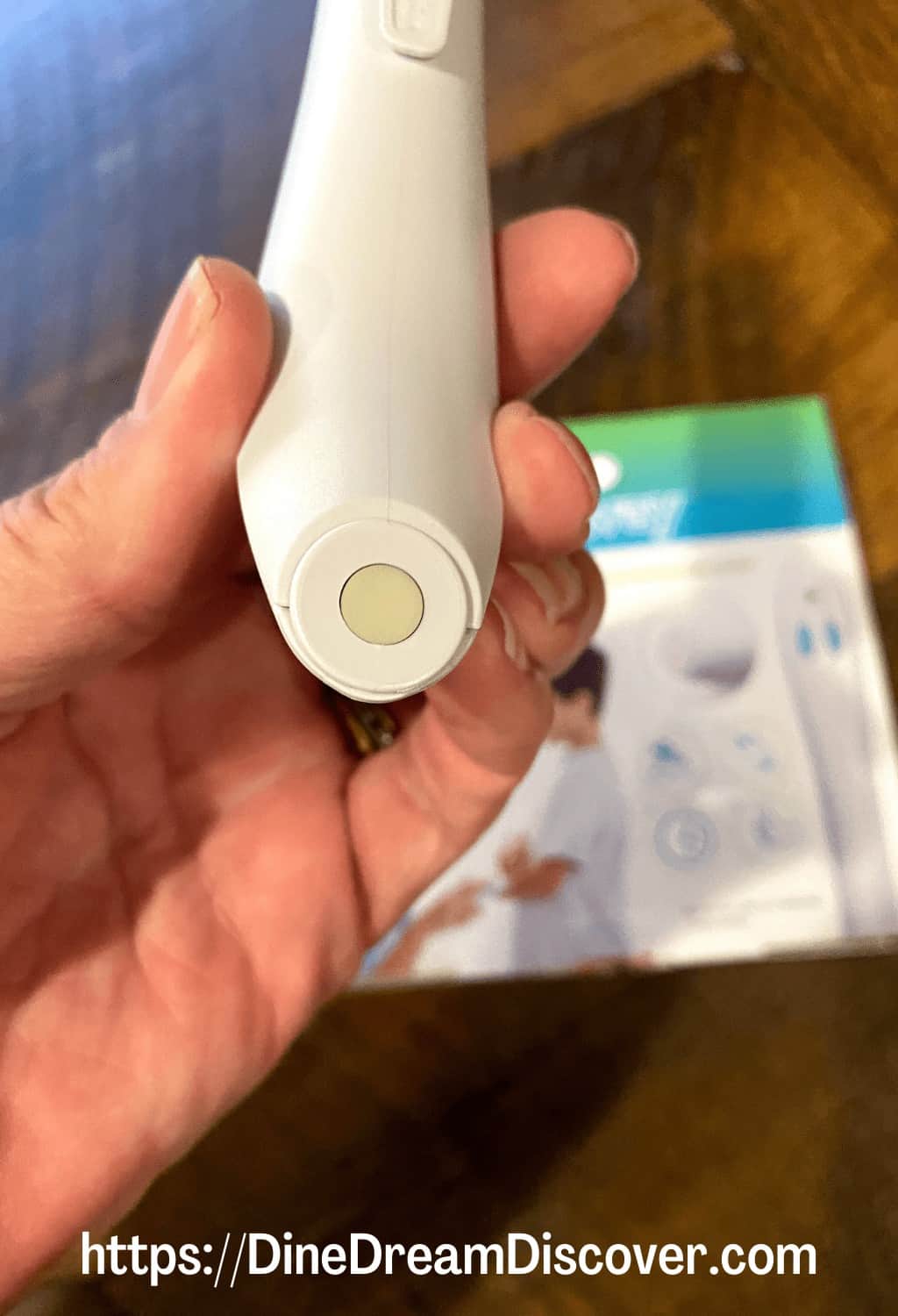 You can get up to 300 applications per battery life and it has a ceramic contact surface for comfort and durability. It's dermatologist tested, FDA cleared and safe for ages 2 and up, expectant moms, etc.
My Final Thoughts
I've tried cortisone creams, Benadryl, After bite, etc. and none of those work like Bite Away. As soon as I felt that I had been bit, I applied Bite Away.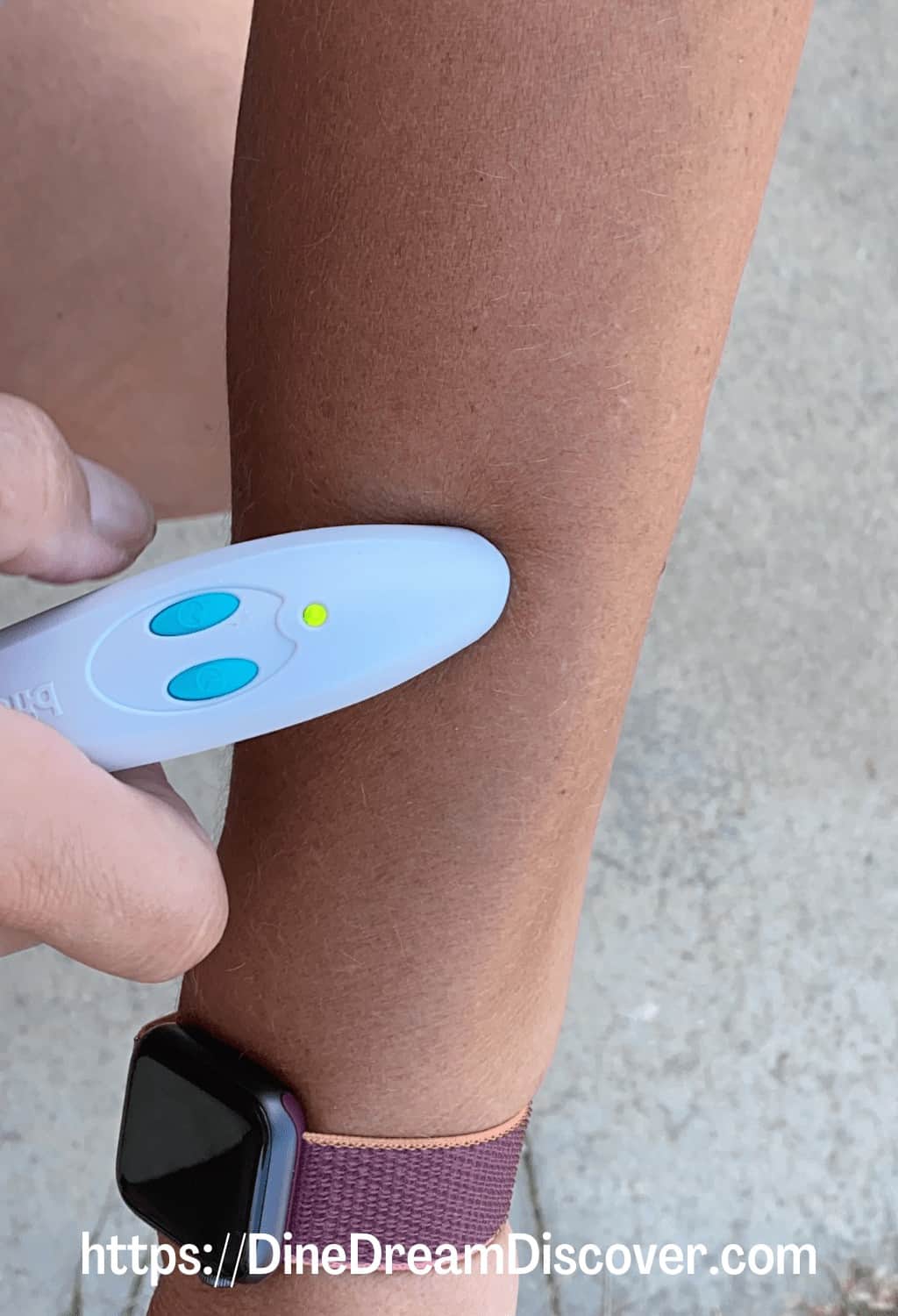 I've used it a couple of times already and I can say that it works. I used it on the 3 second treatment and while it does get hot, it doesn't hurt and it takes the sting away. Batteries are also included.
This is something everyone should have in their pocket, purse or backpack. Give one to everyone on your holiday list this year.
Where to Purchase
You can purchase the Bite Away online, and on Amazon.com. Connect with them on Facebook and Instagram.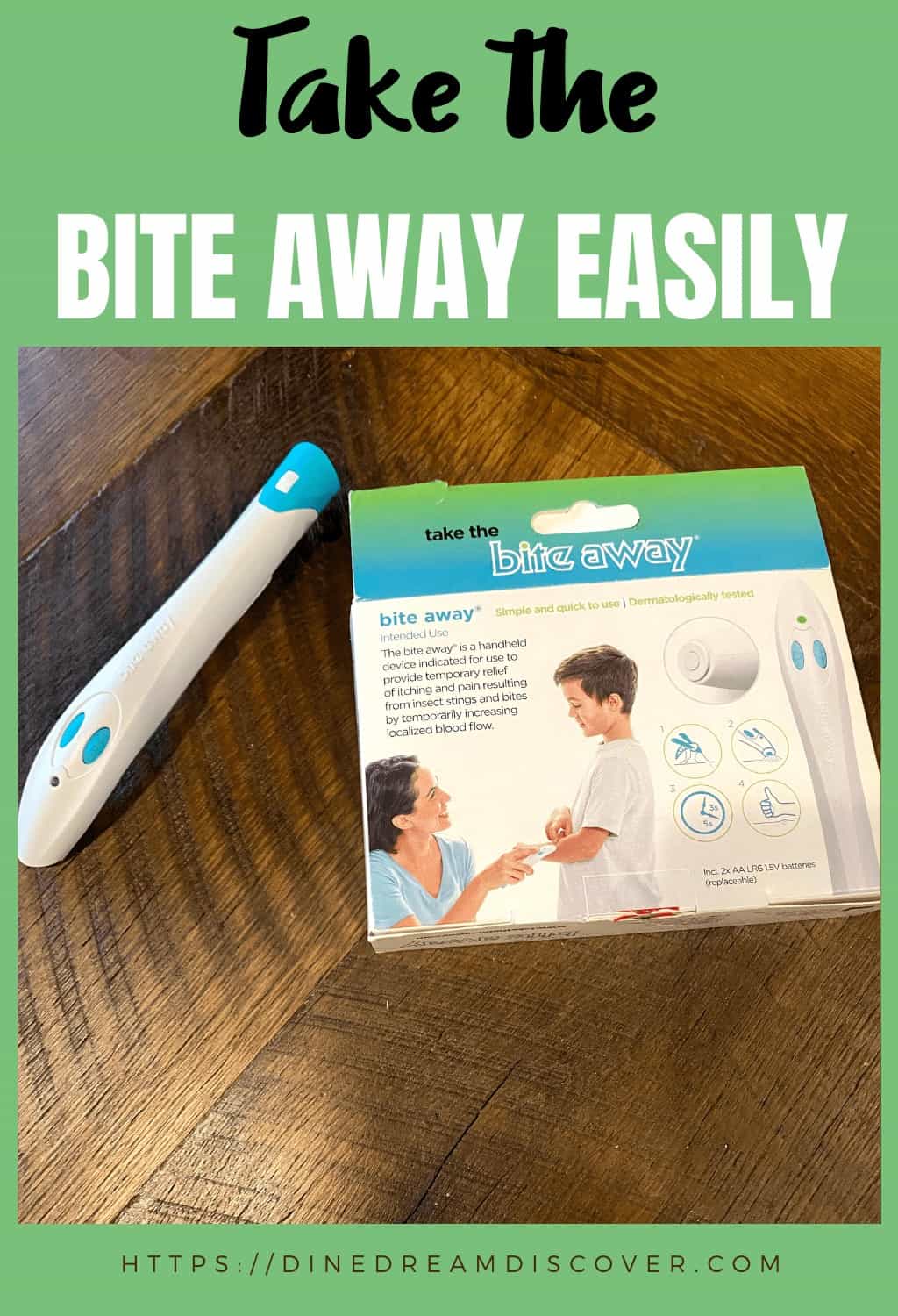 Follow us on Pinterest and PIN IT FOR LATER!