The Portable Charging Bluetooth Speaker pairs easily with your phone. Listen to music and charge your phone at the same time. It is powered by a rechargeable 4,000mAH battery, which provides up to 12 hours of play time.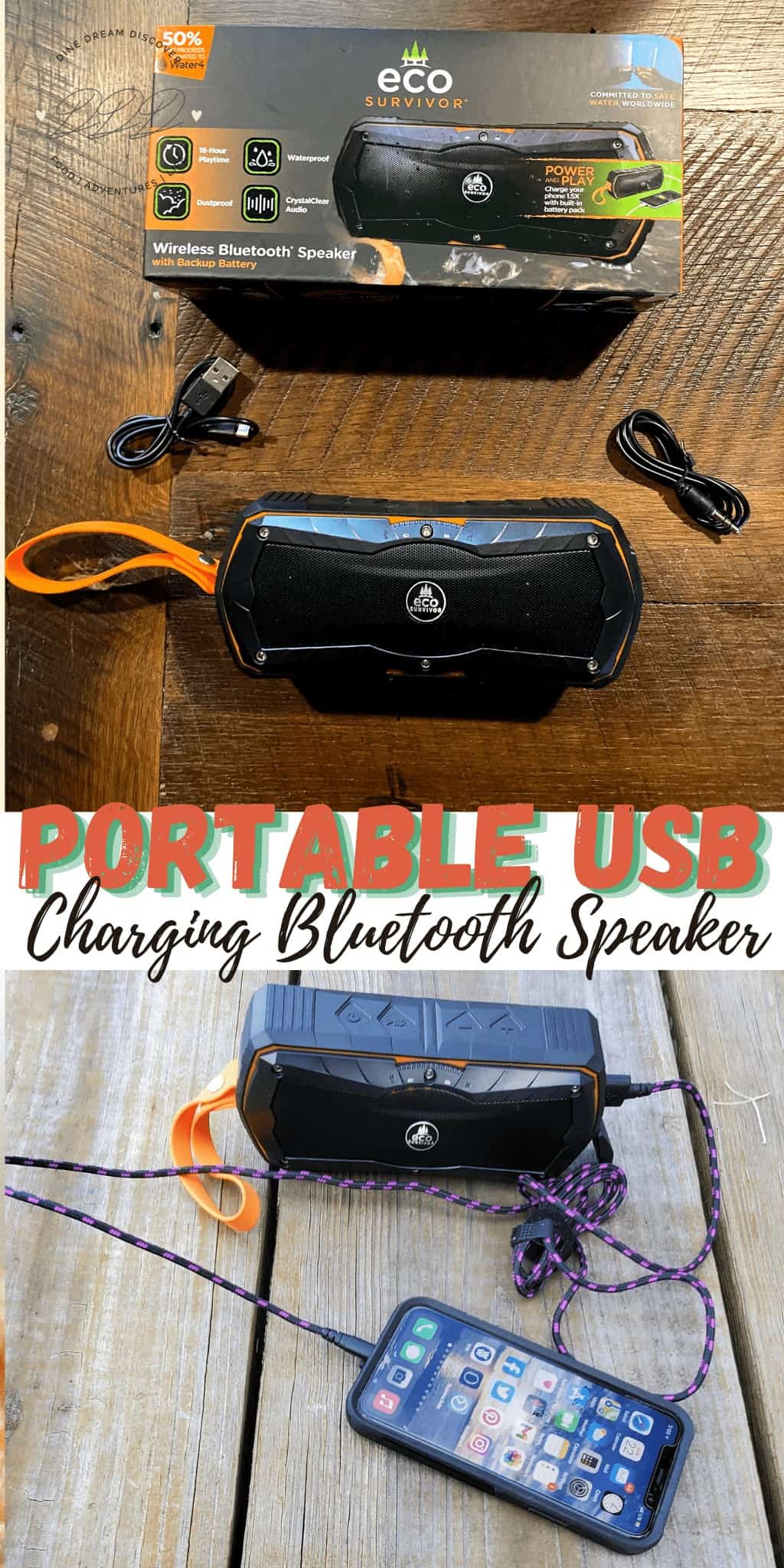 I received the products mentioned below in order to facilitate my review. All opinions are my own and may differ from yours. This post may contain affiliate links. See my disclosure policy for more info.
Portable Charging Bluetooth Speaker
I love music and love to listen to it especially outdoors. Since we are full time RVers, we sometimes boondock with Harvest Hosts. Which means we have to conserve energy so we don't have to run our generator.
I try to make sure that all our electronics are fully charged upon arrival. However, I like to make sure that we keep our phones charged in case of an emergency. Of course, I'm not going to run my generator to just to charge my phone.
Thankfully, I received the EcoSurvivor Portable USB Charging Bluetooth Speaker for our Holiday Gift Guide so we could give it a try.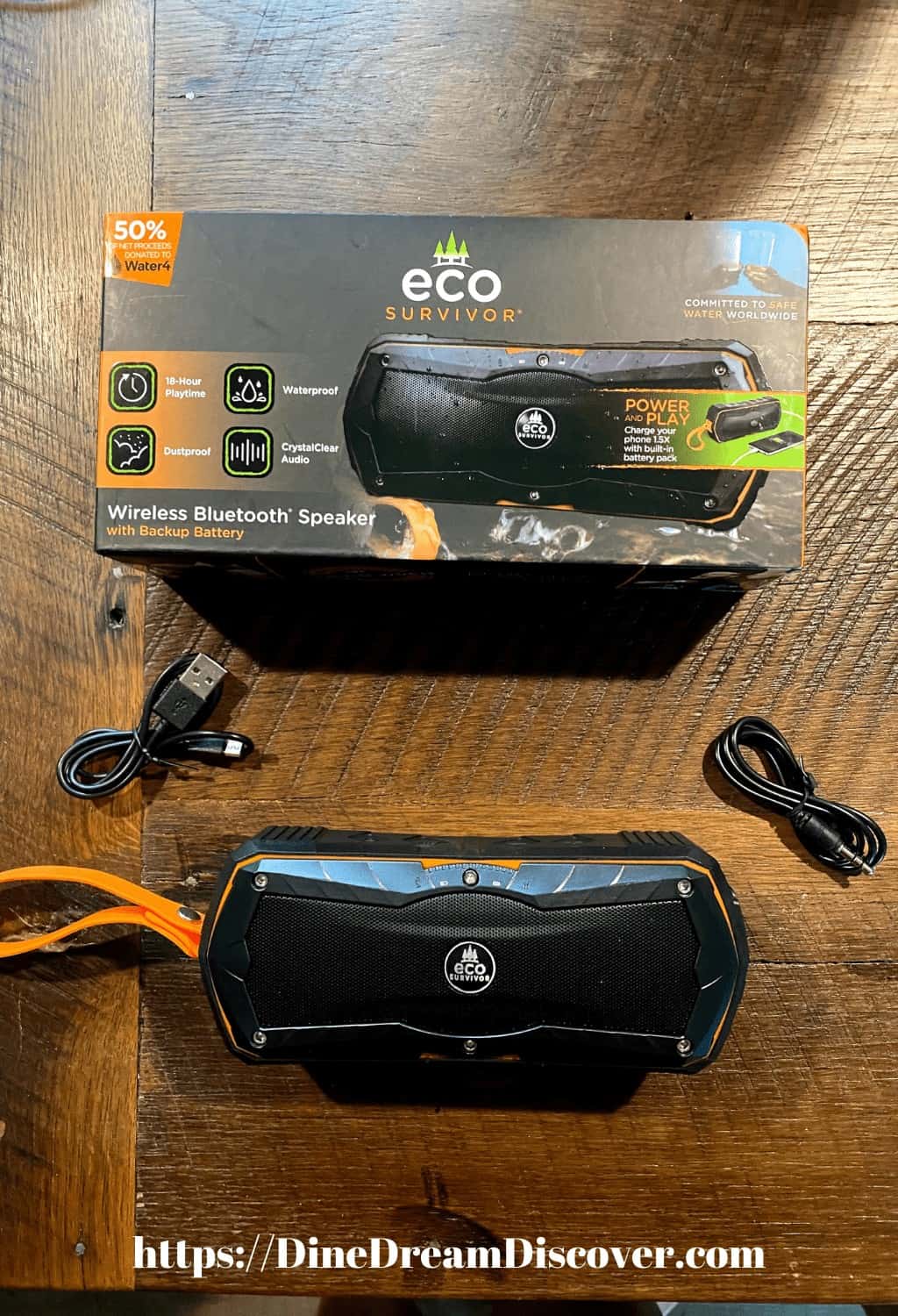 About the Portable Speaker
The Portable Speaker pairs easily with your phone. It is powered by a rechargeable 4,000mAH battery, which provides up to 12 hours of play time.
It also boasts a 30ft. range, so if you're sitting by the campfire and it's over on the picnic table, you won't have any problem hearing the music.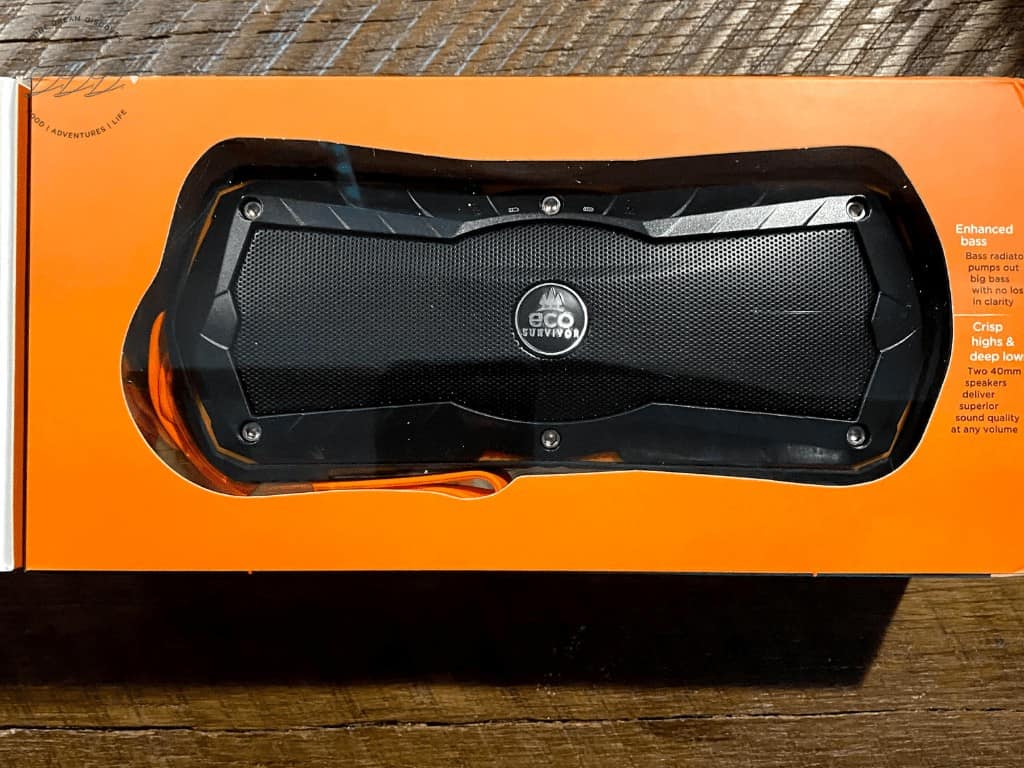 The speaker is durable and can withstand vibration and impact and is also protected from dirt, rain and splashing water. So you can easily use it by the pool.
USB Charger
How many times have you been listening to music and all of sudden your phone is dead? No worries anymore because there is also a USB port (2.1A output) that will charge your phone or any other USB device that needs charging.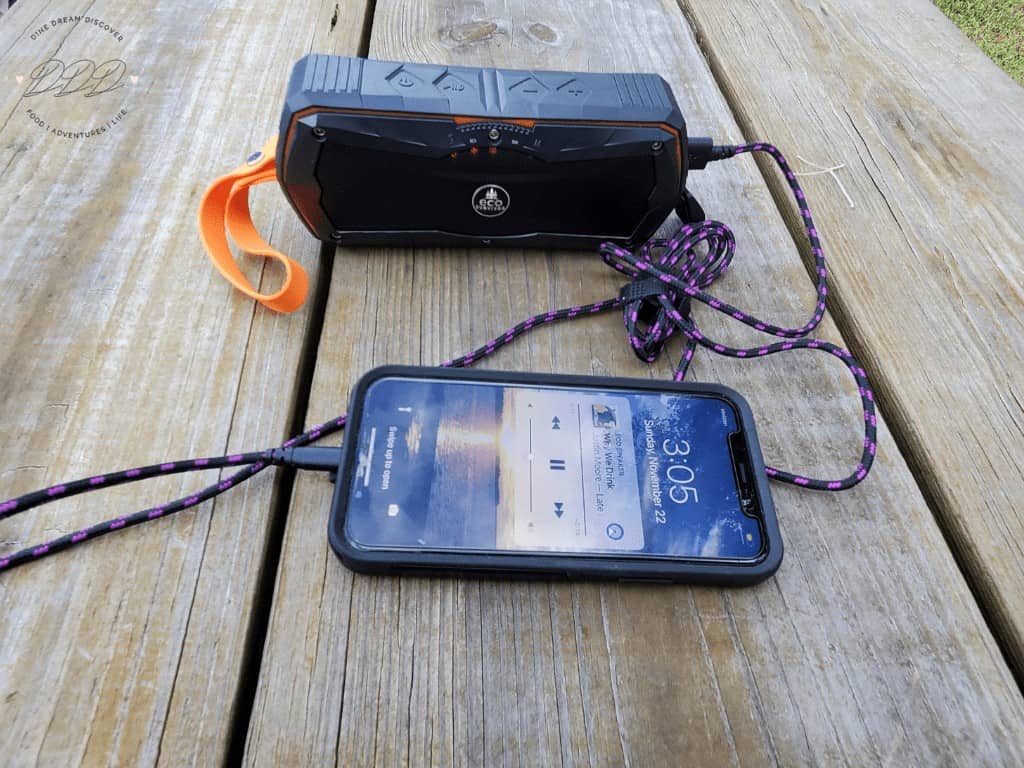 There is also a rubber strap for easy carrying or hanging. All the plugs on the side are covered with a rubber cover to keep them protected.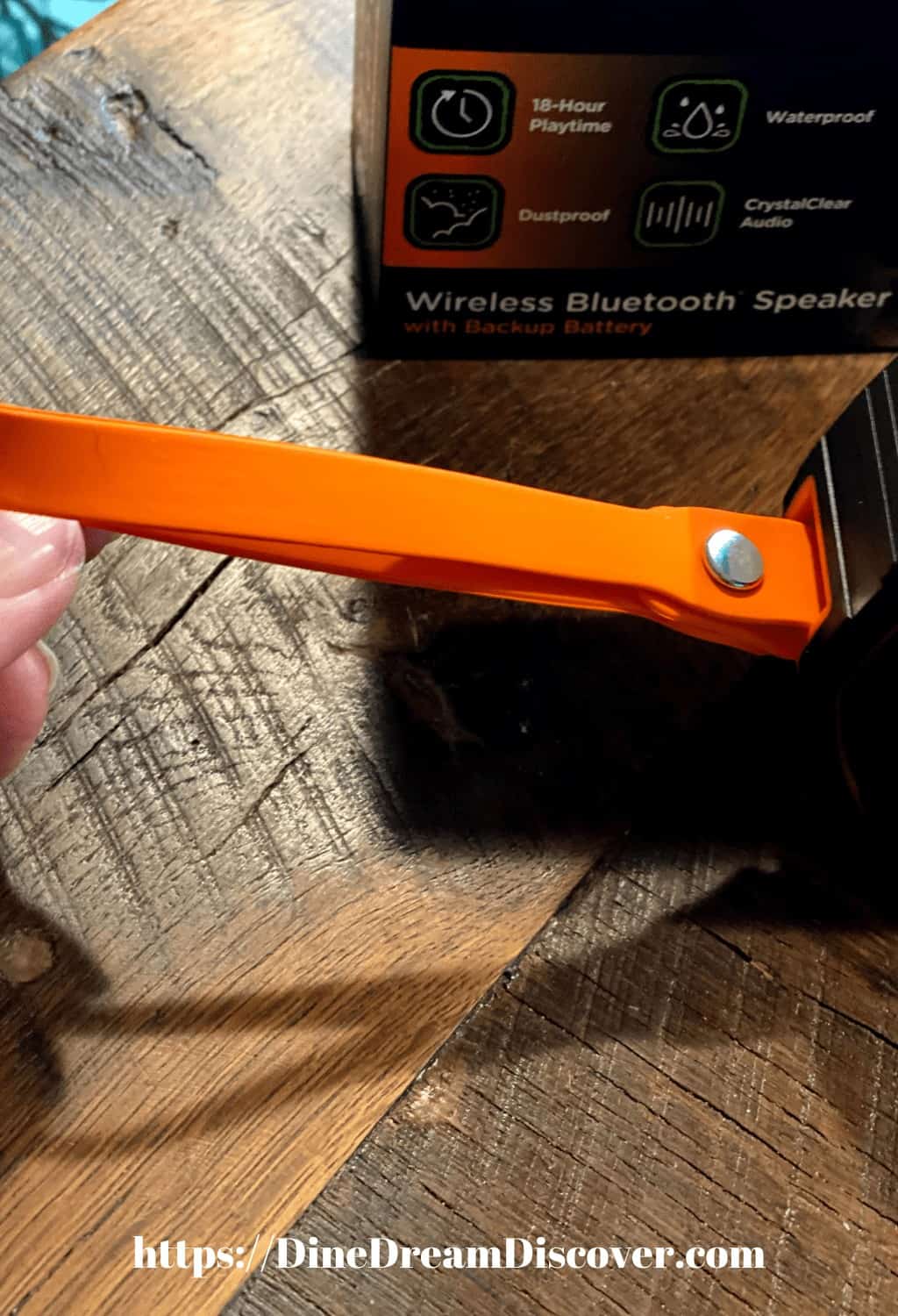 Also includes a fuel gauge battery button so you can see just how much battery life is left.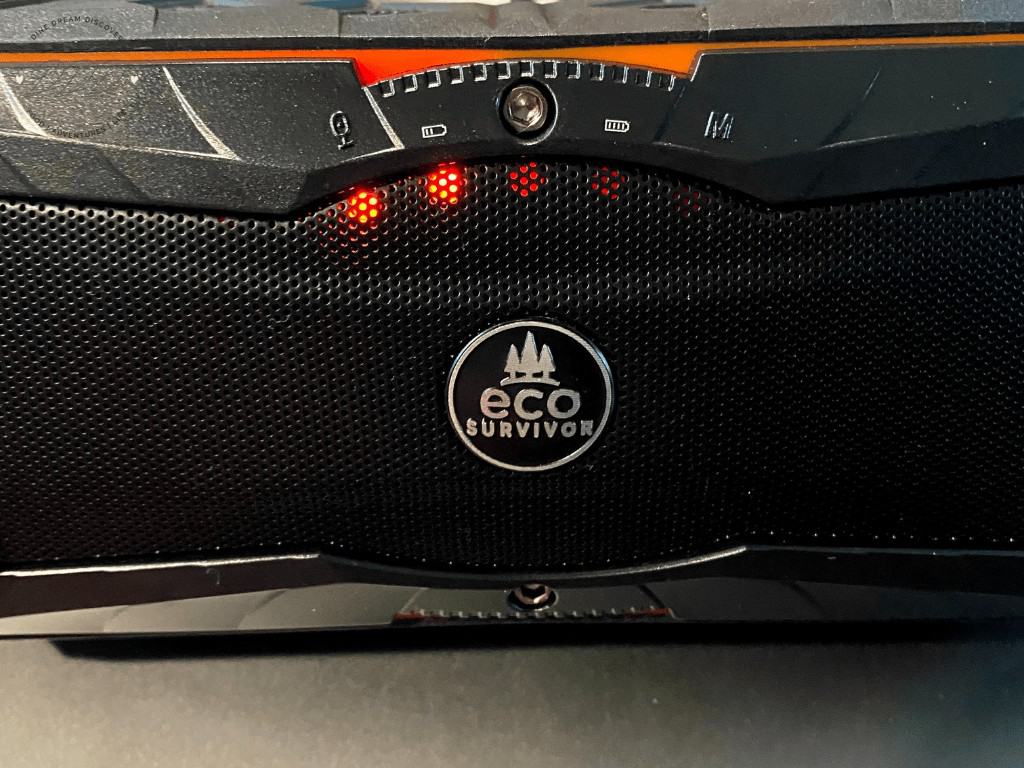 There is also a spot under the protective cover where you charge it.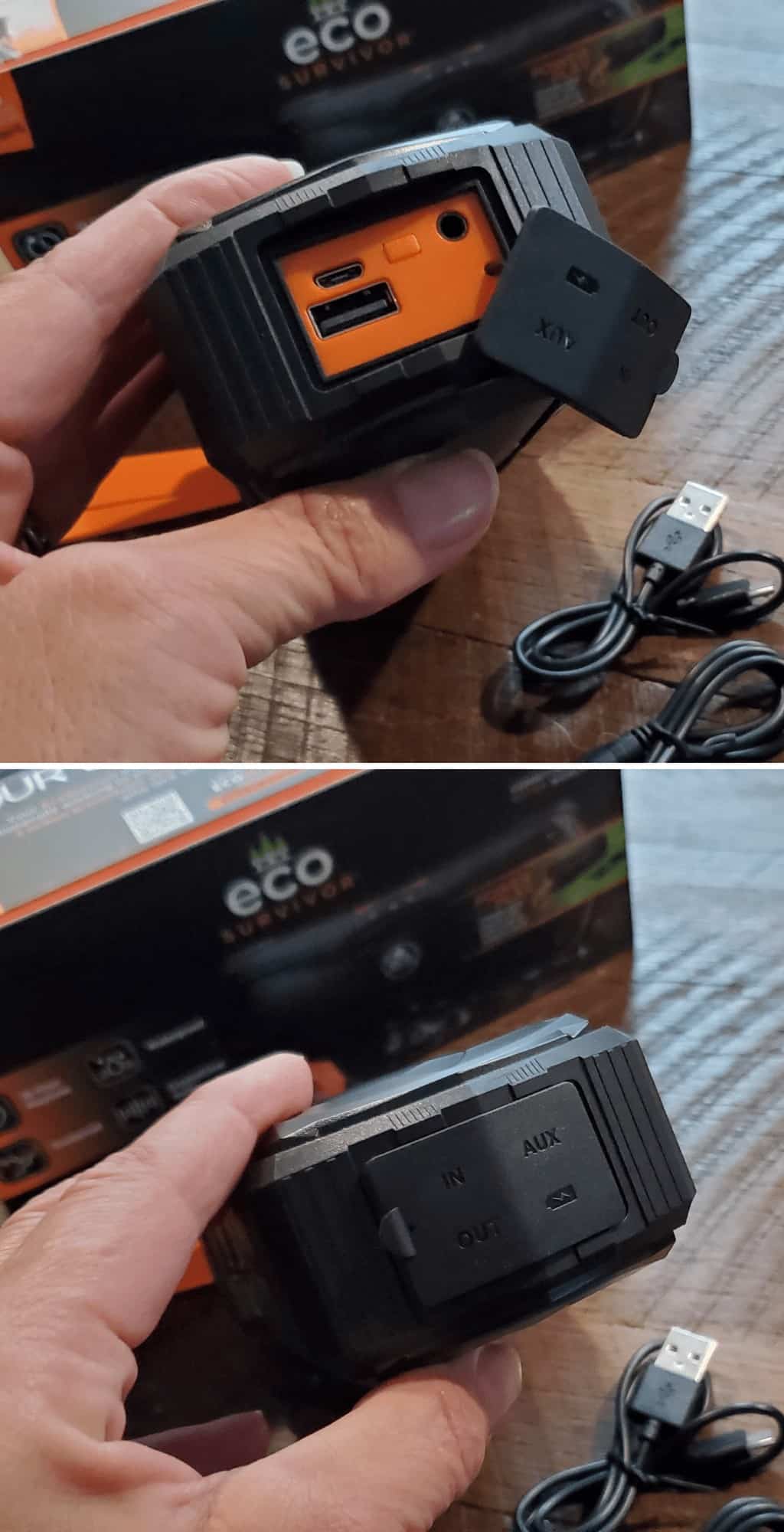 The Sound
The music comes through in stereo because of the dual drivers with passive bass radiator. The hands free speakerphone gives you a crisp, clear sound so you don't get that drive through fast food speaker sound. 😂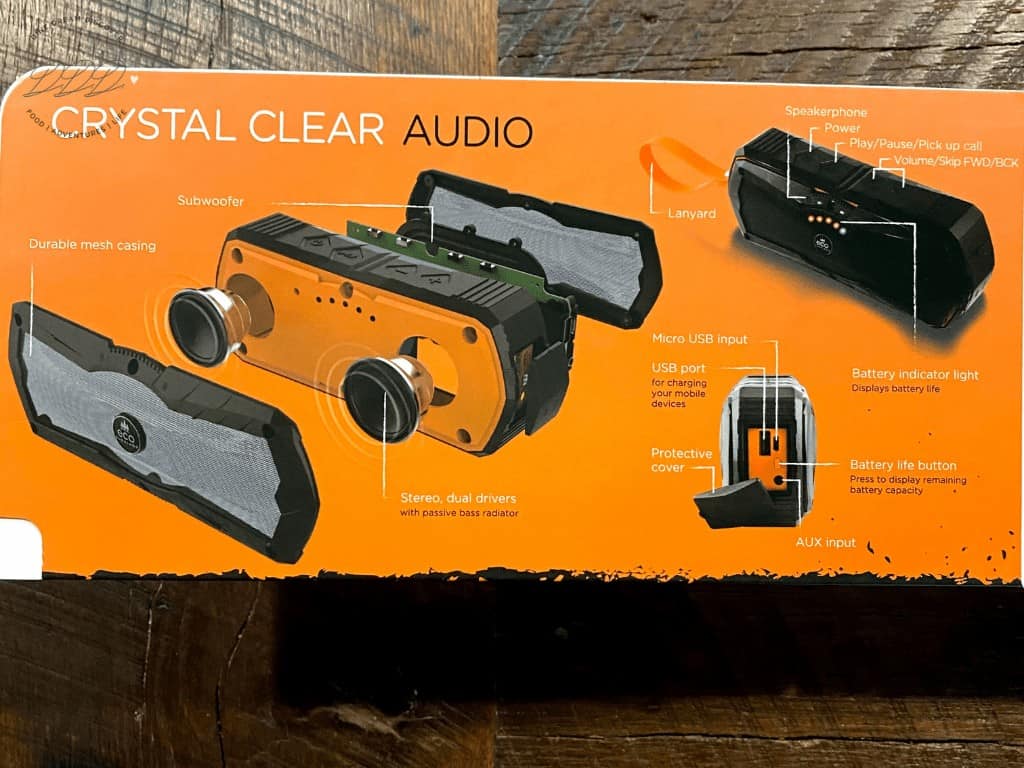 Where to Purchase the Bluetooth Speaker
The Portable Charging Bluetooth Speaker is available online at ByJasco.com and makes a great stocking stuffer for everyone on your list that likes to listen to music and always is looking for somewhere to charge their phone.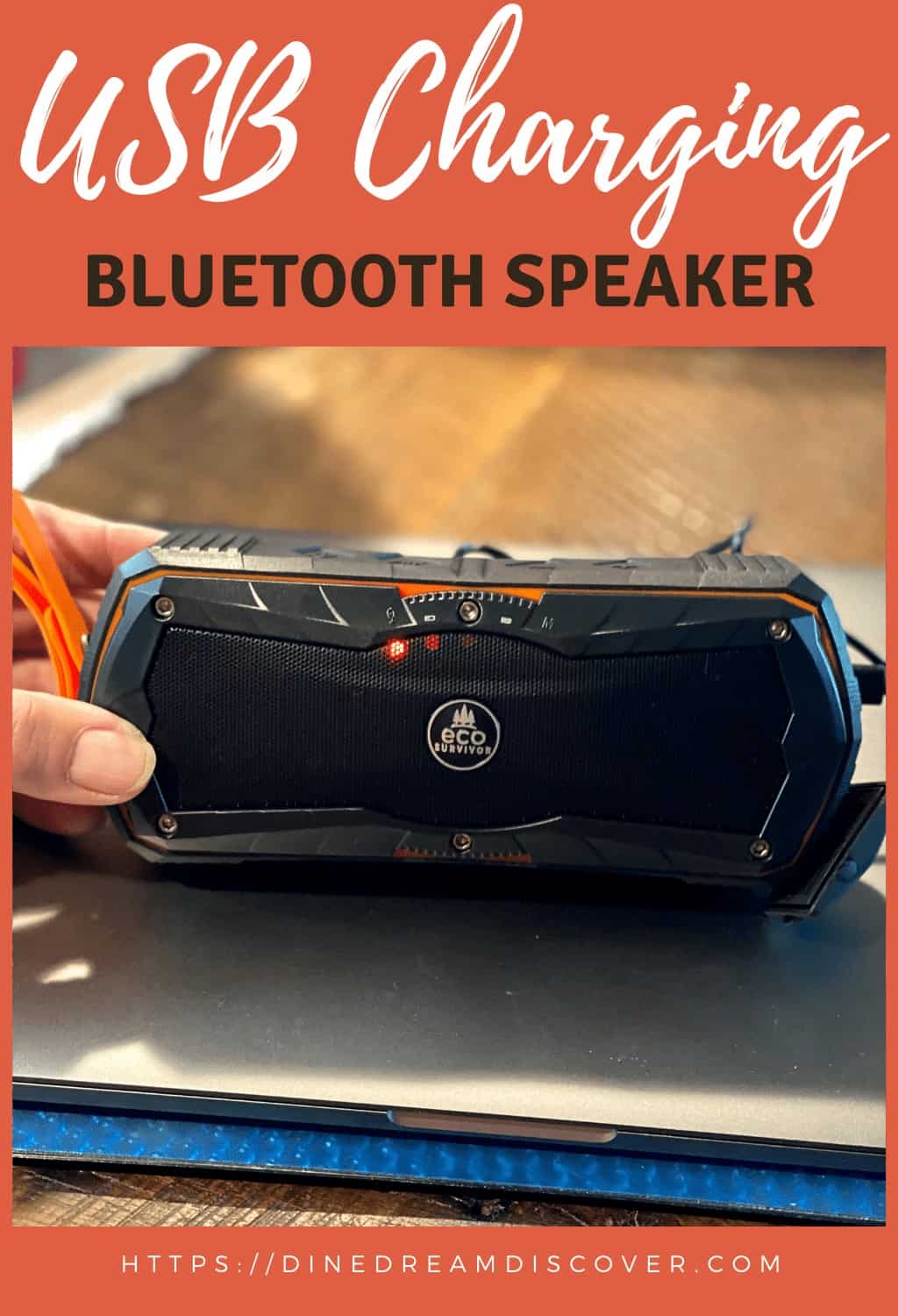 Connect with them on Facebook, Twitter, and Instagram.
Follow us on Pinterest and PIN IT FOR LATER!