Looking for a Valentine gift that's a little different? Here are 10 unique Valentine gifts as well as a word search printable that will make the day special and more memorable.
This post may contain affiliate links. See my disclosure policy for more info.
Valentine Word Search Printable and 10 Unique Surprises
Here are a 10 Unique Valentines gift hints to make the day special, and more memorable.
1) If you live in a cold enough area, you can purchase or borrow a heart shaped cake pan
. Instead of making cake, add food coloring and water and place in the freezer. Have them removed and placed on the driveway or walkway (remember living in cold areas!), so your love can see how they melt your heart as they walk into the door!
2) Try taking a wood working class together. Making a beautiful cheese or cutting tray designed and styled together is a sweet and lovingly useful gift
that gives year-round, and will be more memorable than a dinner out. Not to mention how long it will last for all those uses.
3) Break the gender bias with beer cards or wash clothes. Get something that matches you both for an evening doing something that makes you both smile!
4) A pair of socks
with their favorite animal (even one of your own animals!)
5) Repurpose a purchase from a trip, such as a spoon. If you have a collection, you can have these reshaped to be napkin holders!
6) Involve friends. Group dates are always a blast, but working with your partners BFF and their partner for a stunning surprise goes beyond words.
Download the free word search printable here.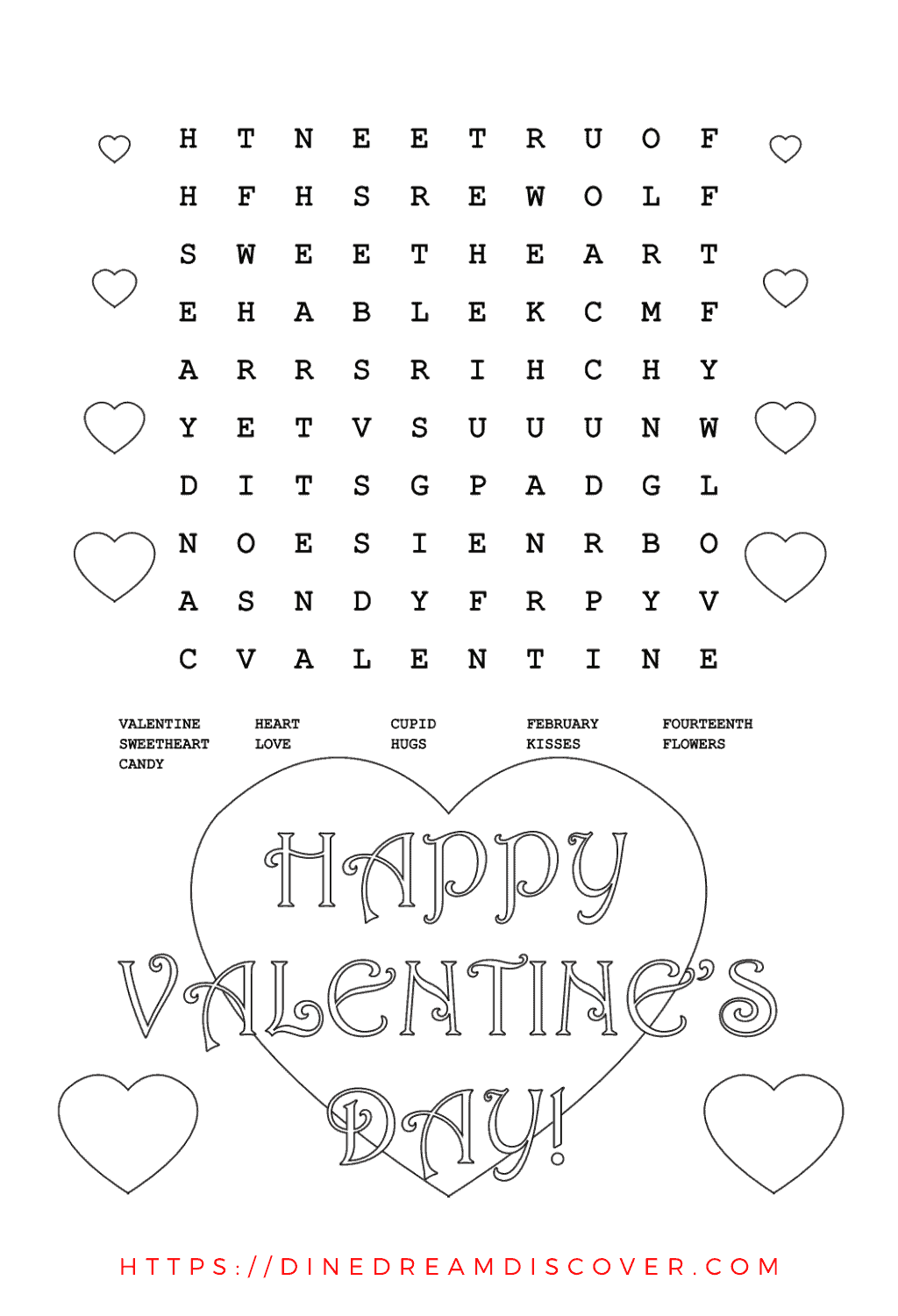 7) Love to travel? Try reversing the scratch map! Instead of where you have been together, try where you want to go with your love across the world!
8) Buy a new plant that you can 'grow' together with!
9) Love hunt: this one is fun and can go many different ways! Design a scavenger hunt for your loved one to find their gift. Whether it is a wonderful surprise like a weekend getaway, or a specially made meal, the love will flow from the fun of the hunt!
10) Finally, go a step further and plan something BIG. Not as in a ring or how large a single one day event can be. But big as in a daily tracking. Write something down for every day of the year and place it into a bottle with a date. On Valentines Day, present your loved one with the bottle. They can open it and see a date and what they did that made you fall a little more in love with them.
Photo Credit: Kind Notes
Follow us on Pinterest and PIN IT FOR LATER!