While staying at a Disney resort is absolutely worth the money, that doesn't mean that you want to continue to spend, while there, to have a good time. We have ideas on how to fill your time while keeping your pockets full too! Read on for FREE ways to have fun at WDW.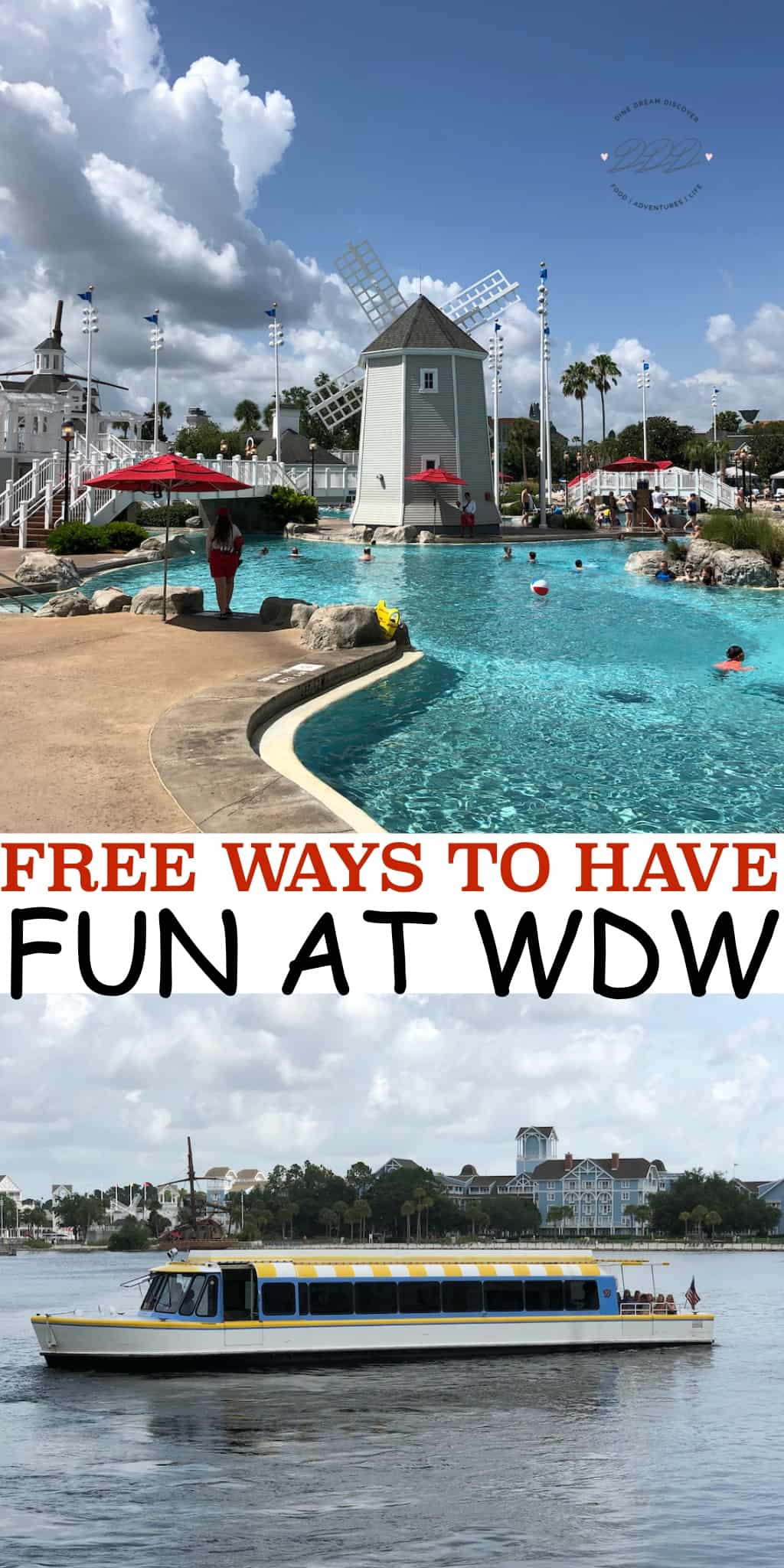 Free Ways to Have Fun at WDW
We all understand that taking a vacation to Walt Disney World can come with a hefty price tag, especially if you decide to stay on site. While staying at a disney resort is absolutely worth the money, that doesn't mean that you want to continue to spend, while there, to have a good time. We have ideas on how to fill your time while keeping your pockets full too!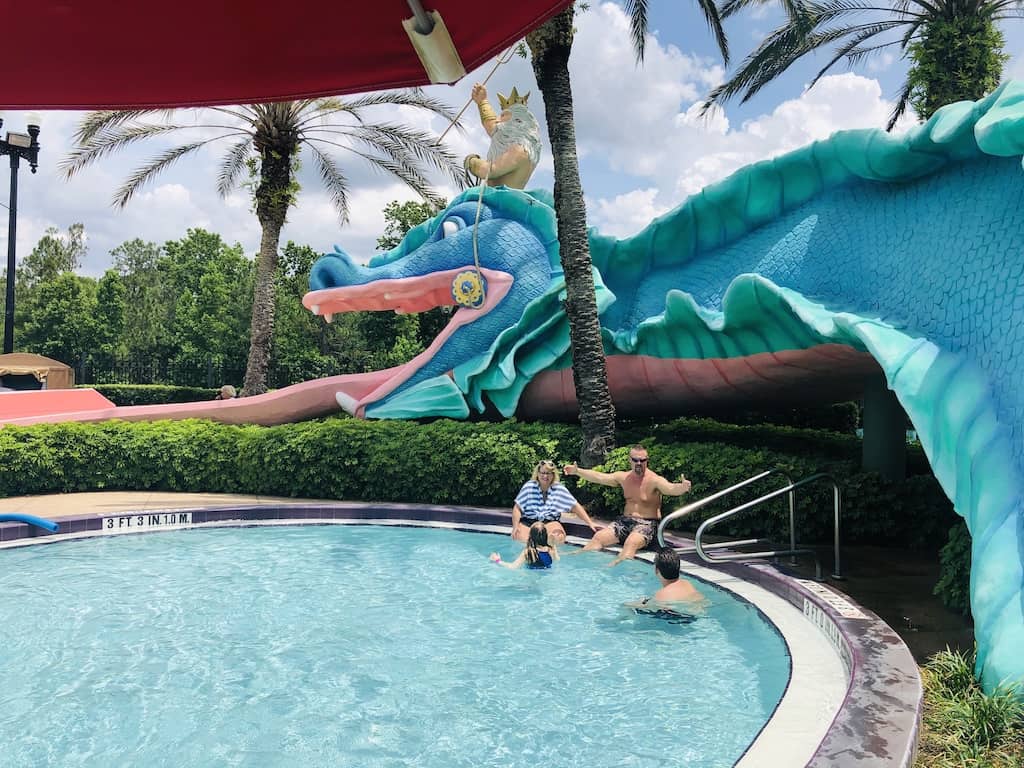 View Animals at Animal Kingdom Lodge
The great thing about being a guest at a WDW resort is that you can participate in activities at resorts that you are not staying at. At the Animal Kingdom Lodge, you can watch the animals out in the savanna from one of the viewing areas. Get up close views of giraffe, zebra and birds among others. Friendly cast members are there to assist you, if needed, and they offer fun facts about that animals as well. Feeding time for the animals is around four or five in the afternoon and this is a great time to go and see them come out for dinner! Visiting at night is also a unique experience because you can request night vision glasses to try and spot the animals roaming in the dark!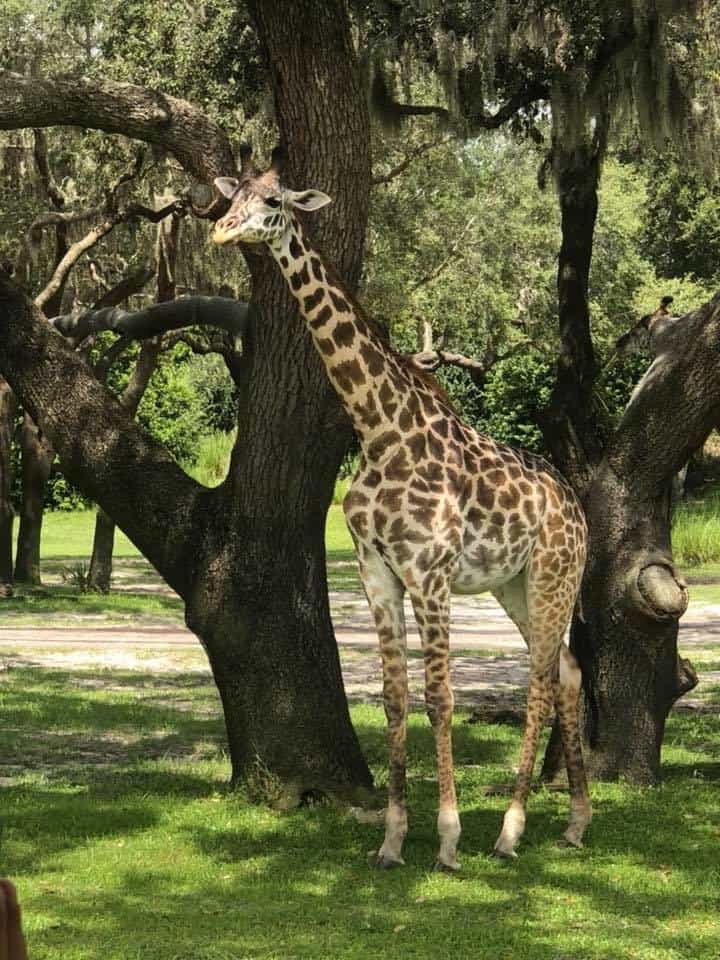 Movie Under the Stars is Number 2 of Free Ways to have fun at WDW
All of the resorts offer a free movie most evenings. Many of them offer a dive-in movie around the main pool (Fort Wilderness Campground has a campfire movie night!). The movie is projected on large, portable screens. Movies vary between classics like Bambi and Alice and Wonderland to new hits like Ralph Breaks the Internet and Mary Poppins Returns. Check your resort's activity guide for times and locations.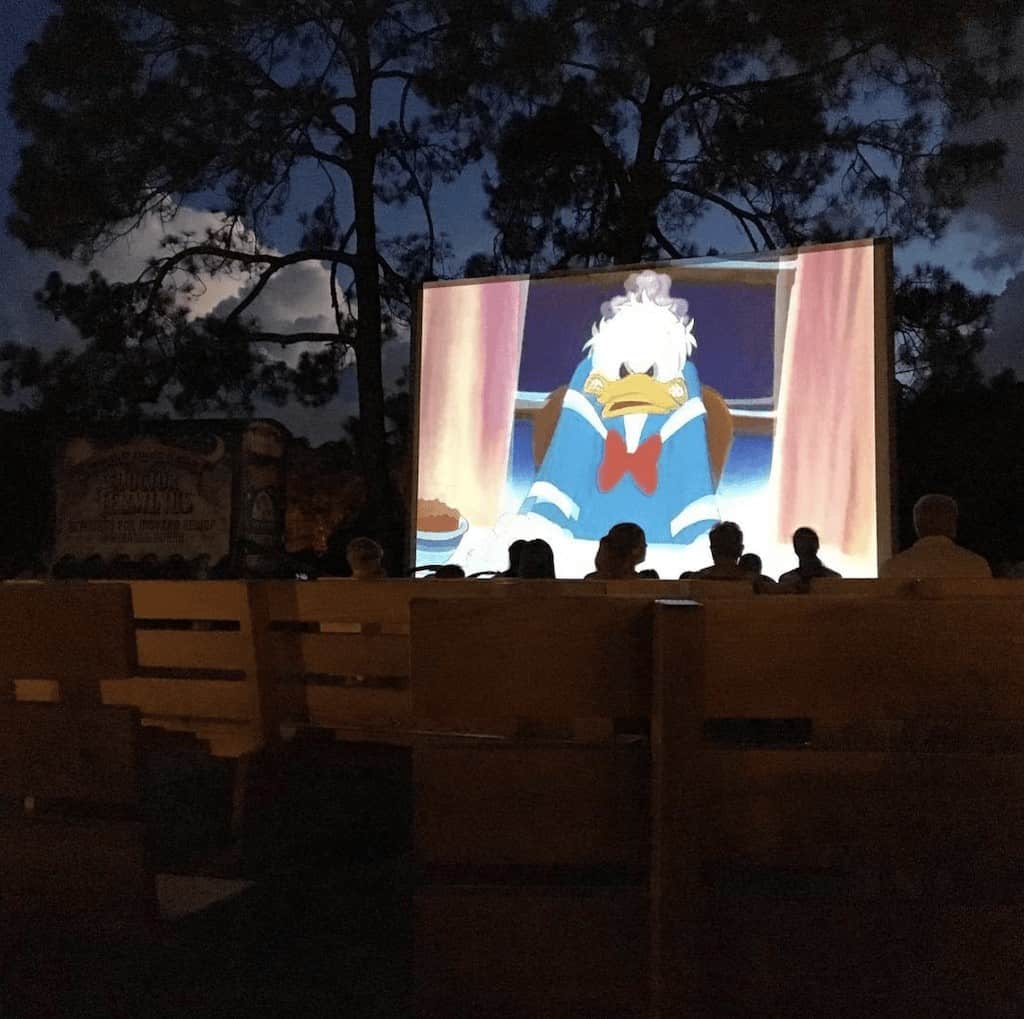 Live Entertainment at Disney Springs
Hop on a free shuttle and take in a free performance at Disney Springs Marketplace Stage. There is a variety of entertainment offered daily. School choirs, dance troops, magicians, live bands and DJs playing the latest music are just some of the ways Disney Springs keeps the atmosphere lively. Keep reading for more Free Ways to Have Fun at WDW.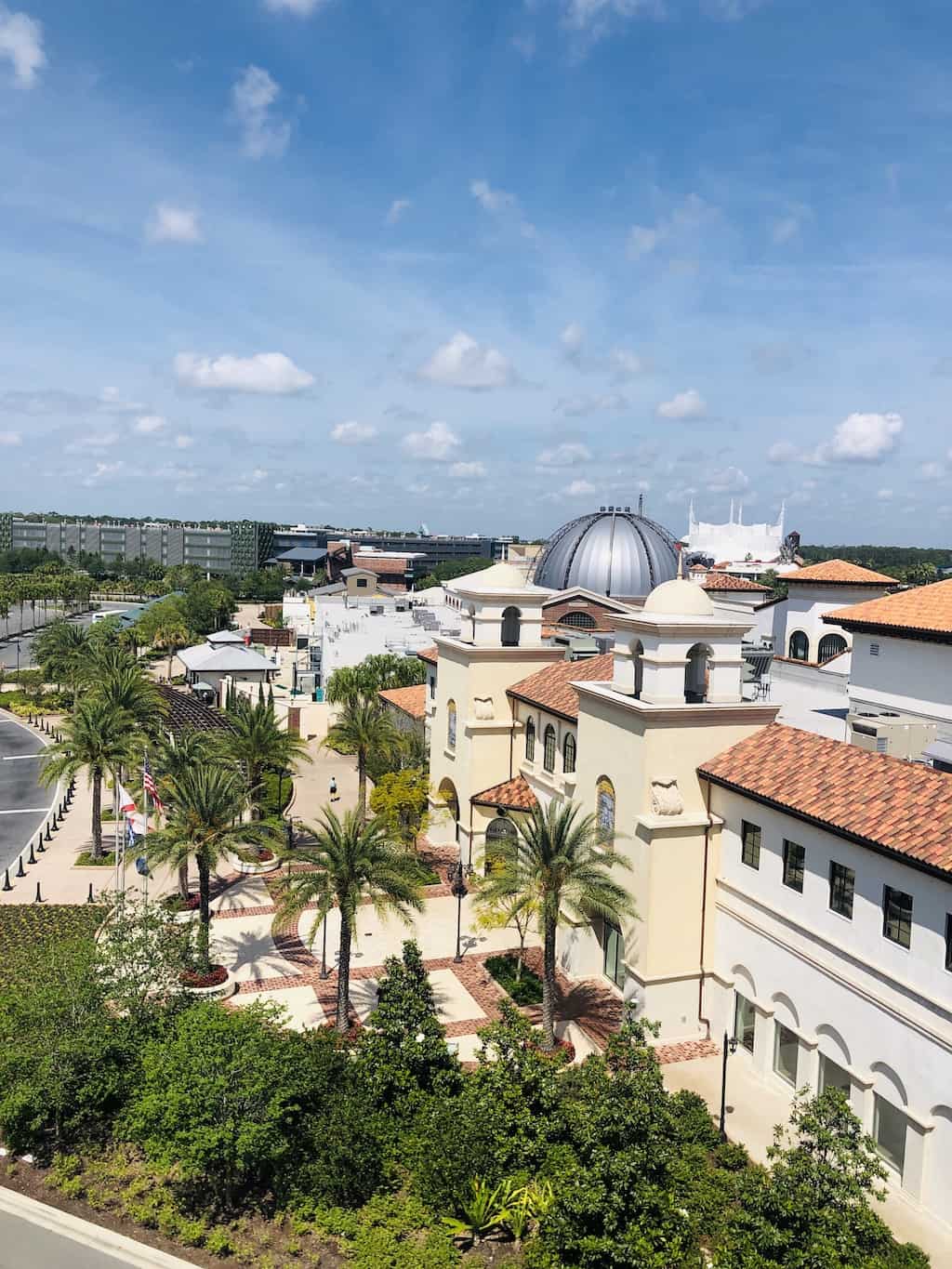 Street Performers at the BoardWalk is on the top of our list for free ways to have at WDW
Disney's BoardWalk is a nod to timeless places like Coney Island. Classic arcade games and restaurants dot the quarter mile BoardWalk, but we're here for the evening street performers. The BoardWalk comes alive at night and with it, the magicians and jugglers come out to.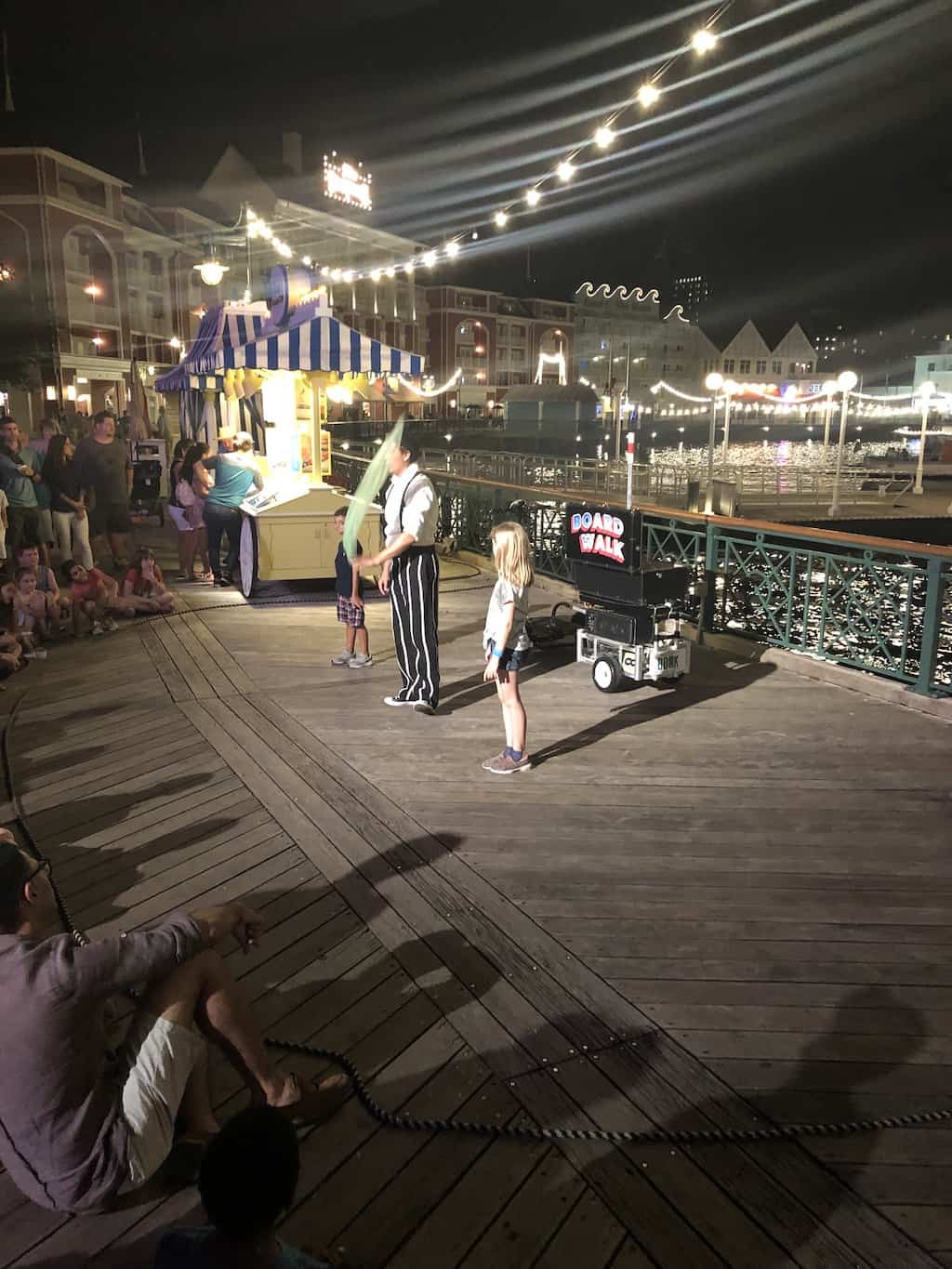 My kids enjoy watching the caricature artists create fun portraits and there are hair braiders that can add colorful string to a braid in just seconds. While the BoardWalk is not as big as disney Springs, it's fun way to spend an hour or two in the evening.
Swim 
This seems like a no-brainer but it costs nothing to take advantage of your resort's amazing pools. Each resort has a fun, themed pool and some have even have splash pad areas for smaller kids. Soak in the hot tubs or tan on the deck chairs. Resorts offer fun activities likes games and trivia at various times of the day. The pools are heated to a comfortable 82 degrees year round so go ahead and take a dip!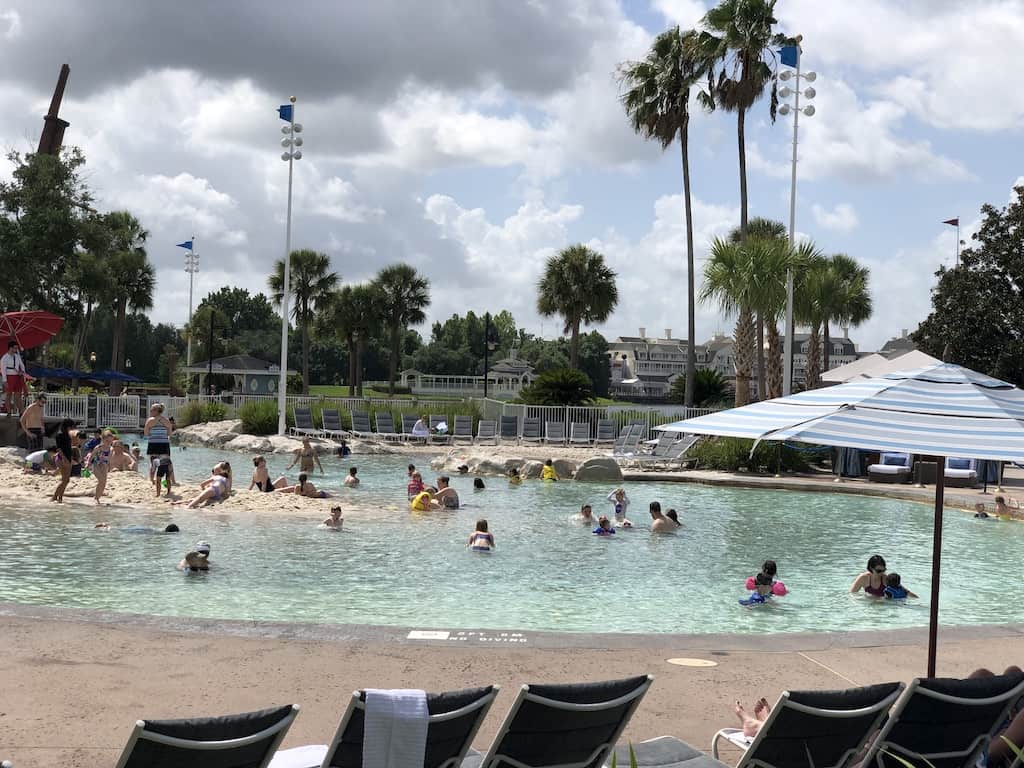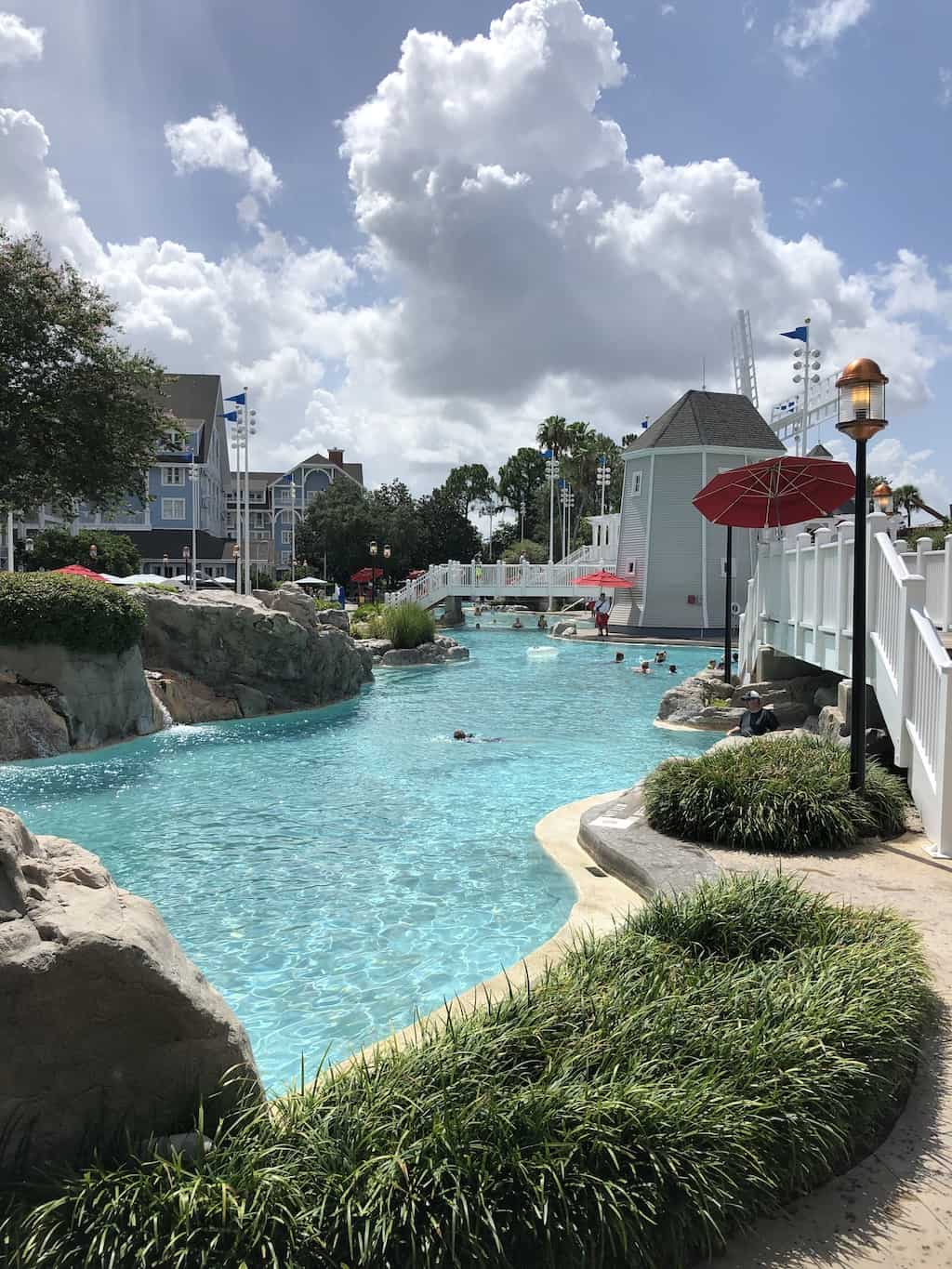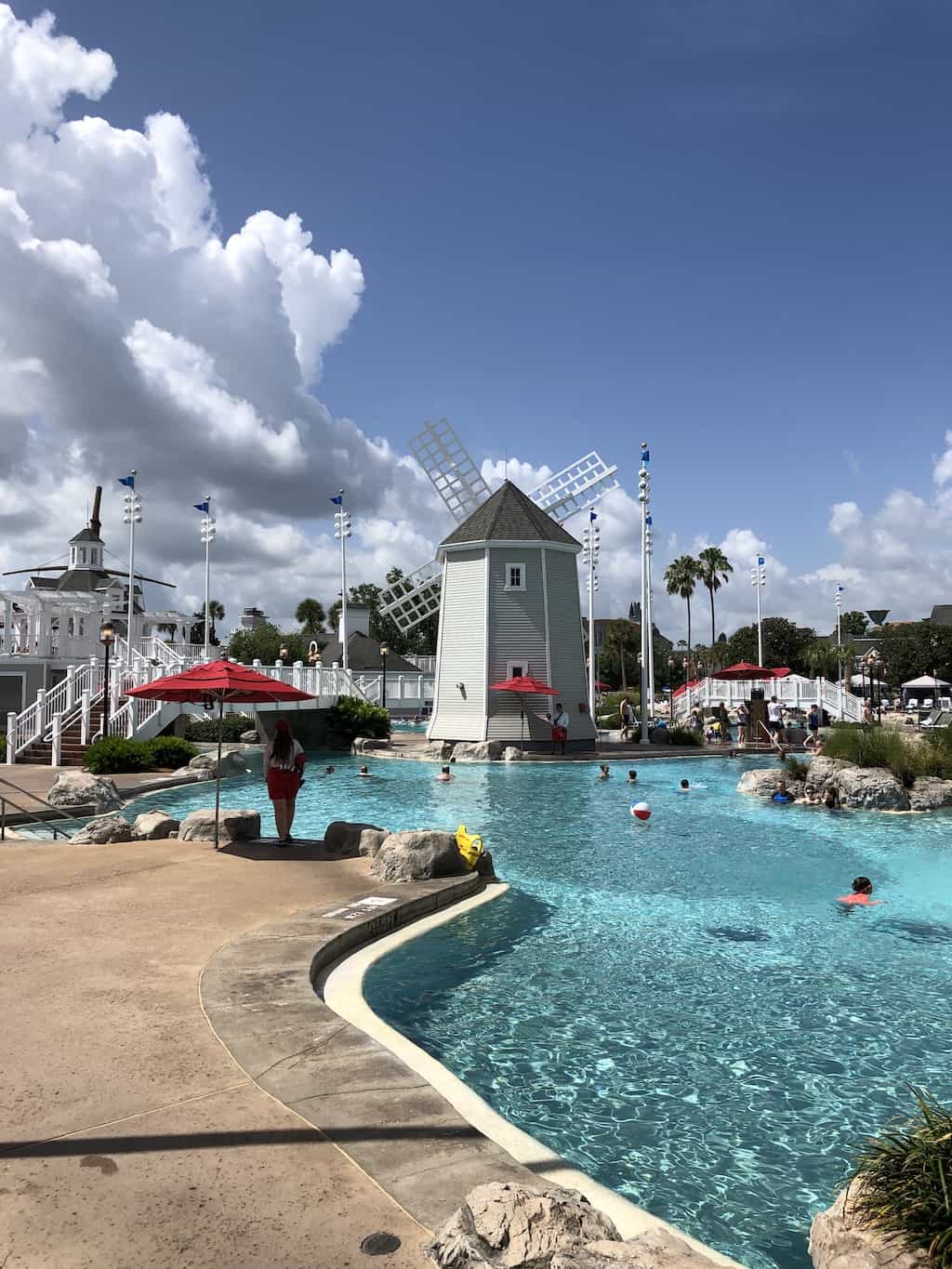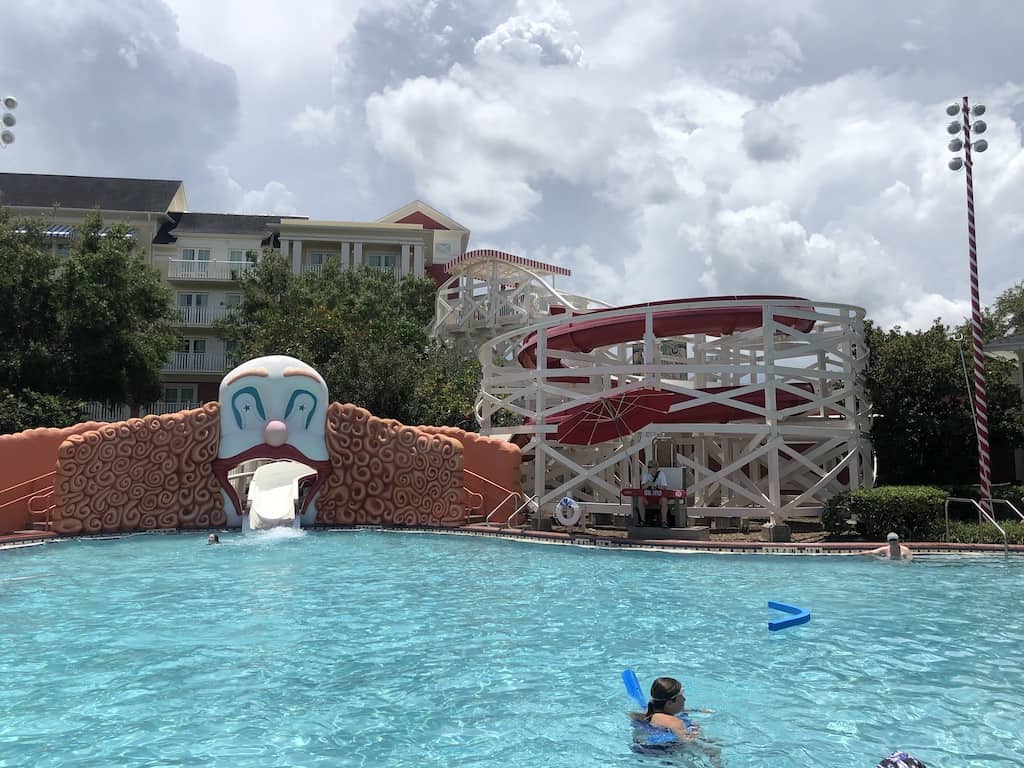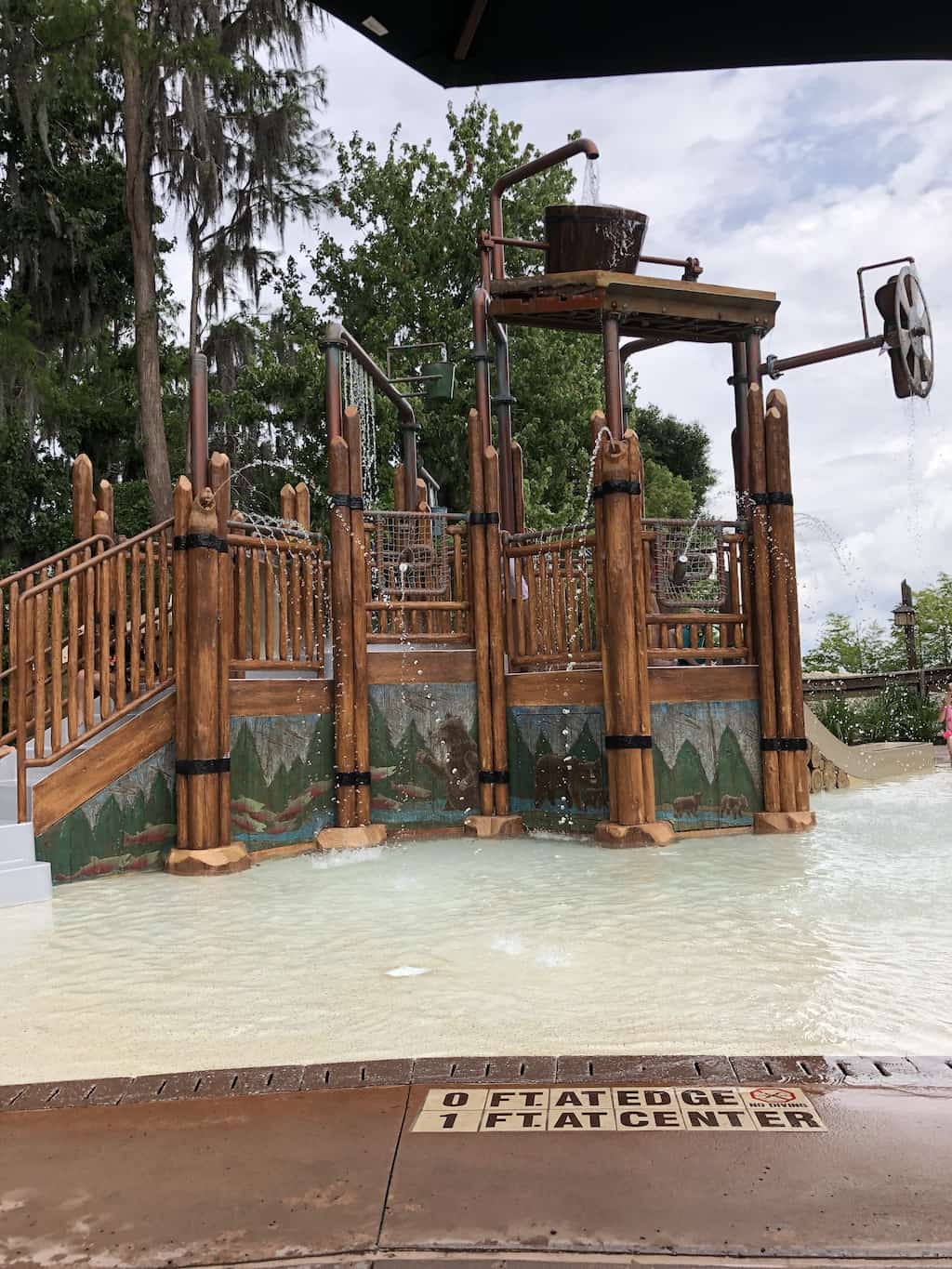 Playgrounds
Many of the resorts have some pretty cool playgrounds. Our favorite is at Caribbean Beach because you walk through a tropical trail to get to the play area. Some of the playgrounds even have large sun shields above to help beat the heat.
Resort Tour
Take a self-guided tour of other resorts. My picks would be the deluxe resorts like The Wilderness Lodge, Animal Kingdom Lodge and The Polynesian. This is especially fun to do during the Christmas holiday season since all the parks and resorts are decked out in holiday decor. The Grand Floridian even has a life size, real gingerbread house! Map out your tour stops and take the shuttle, hop on a monorail, the new Gondolas, or FriendShip water taxi for a free ride.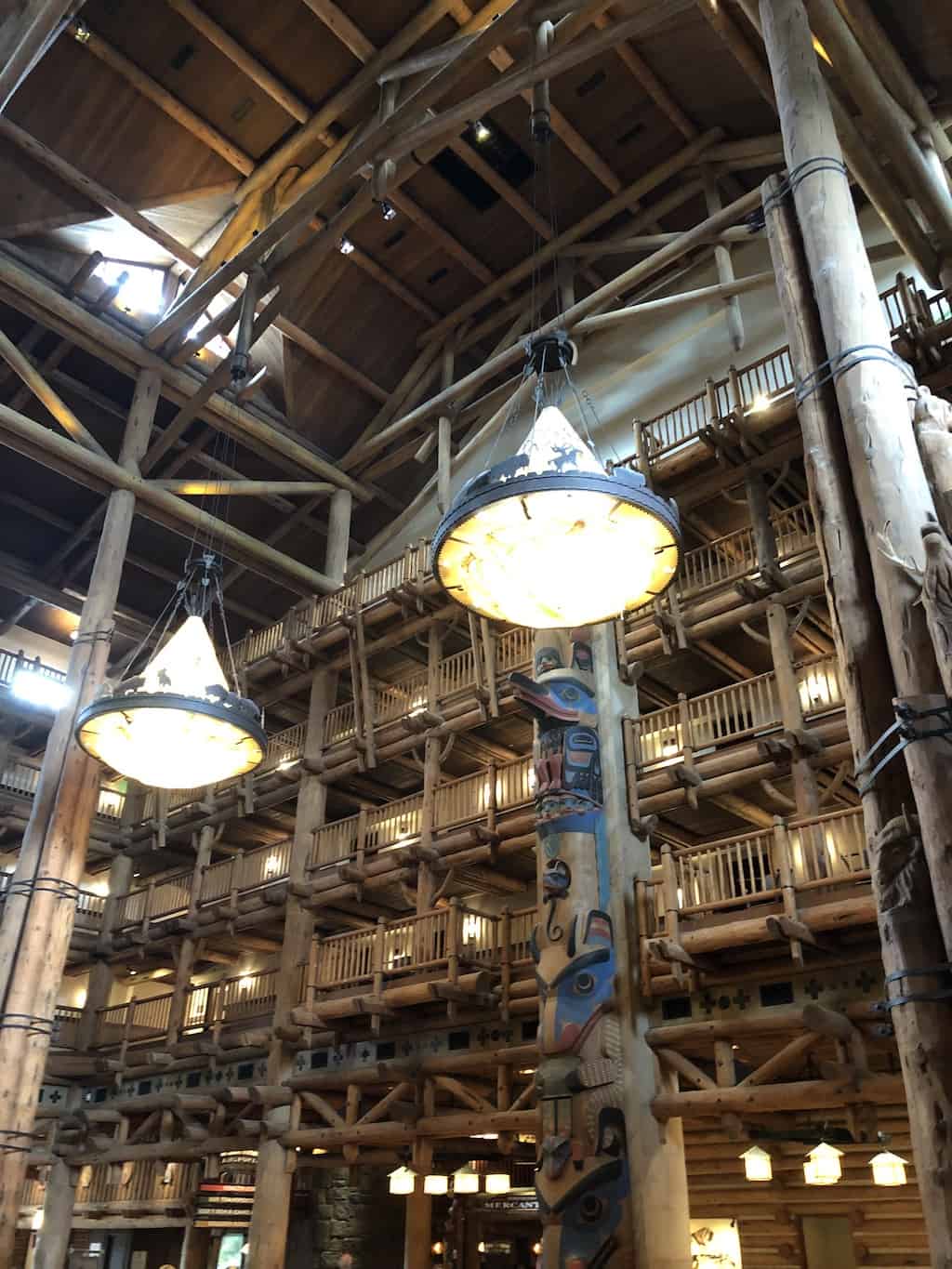 Electrical Water Pageant
Head to the nearest Magic Kingdom park resort to watch this nighttime light boat parade on the Seven Seas Lagoon. The show is 15 minutes long and features sea creatures and familiar disney tunes.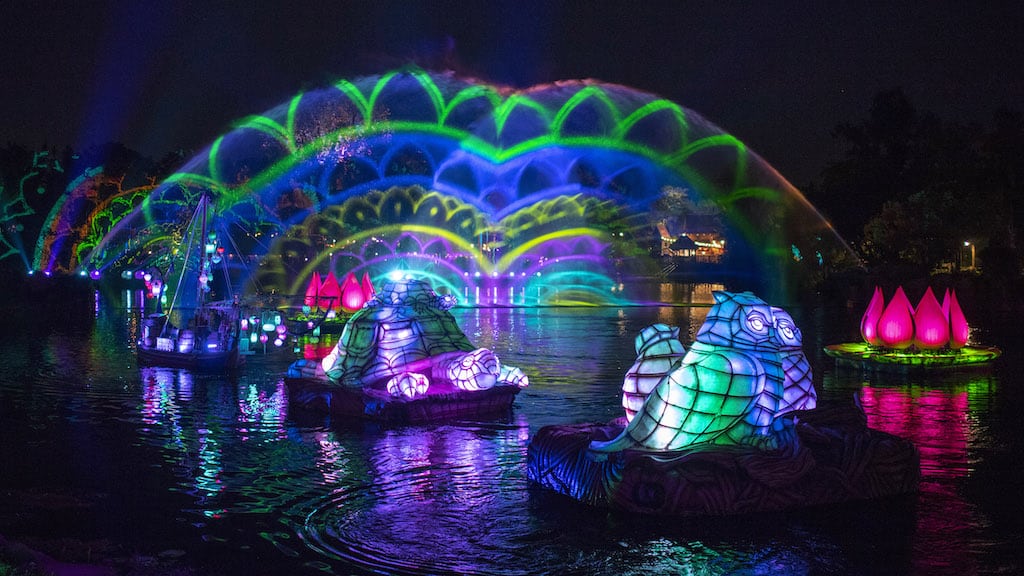 Take a Ride is Number 7 on our list of free ways to have fun at WDW
Ride the monorail to all of its stops or take a ride on one of the ferryboats. There are also water taxis called FriendShips that shuttle guests around Epcot, Hollywood Studios and the resorts in that area. Rides vary between 15-30 minutes. Explore Bay Lake, Crescent Lake, Lake Hollywood and the Seven Seas Lagoon as you enjoy a leisurely cruise.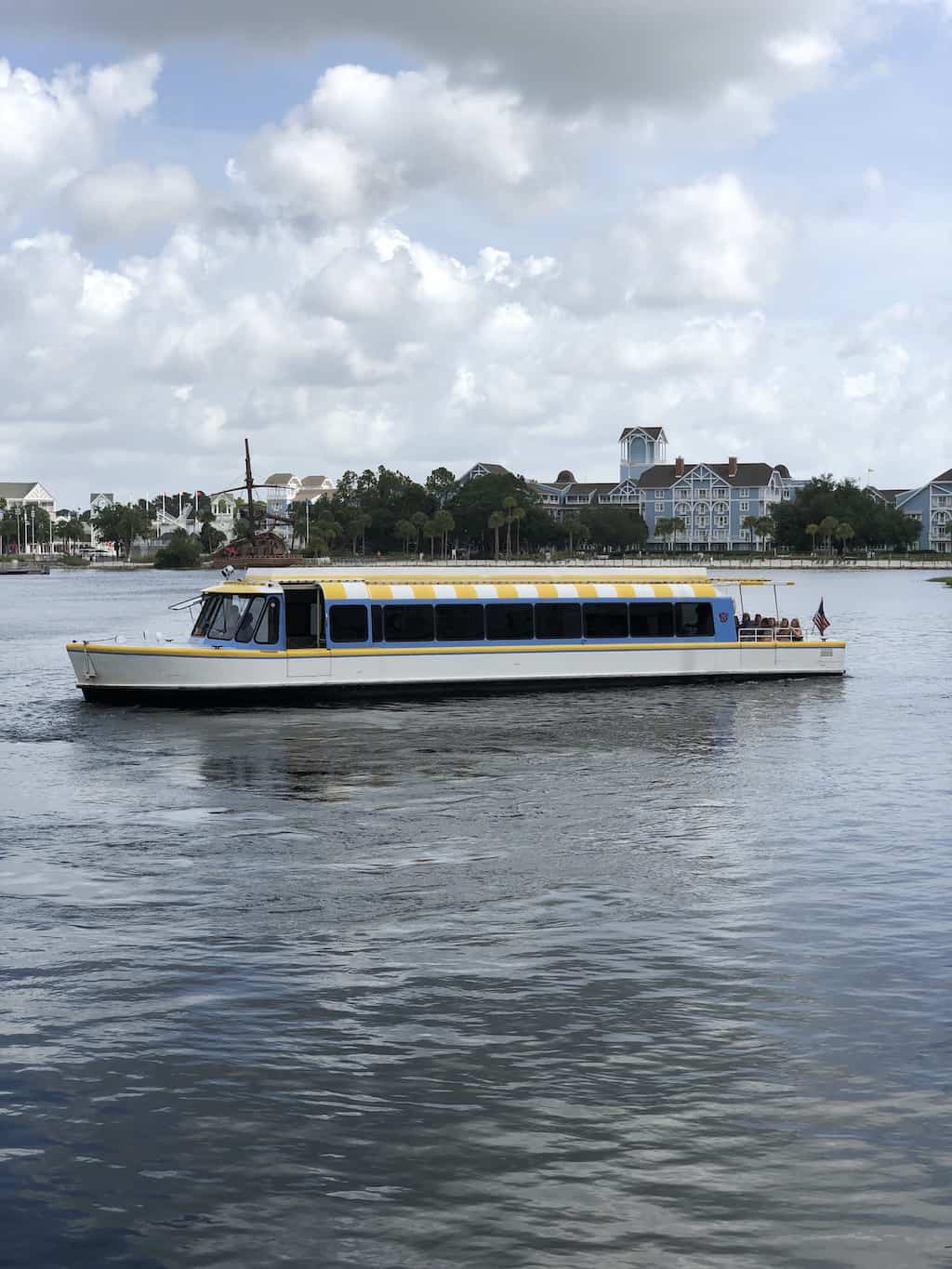 Learn to Draw
The Art of Animation Resort offers free drawing classes for kids. They'll learn how to sketch their favorite, classic Disney characters from the best teachers around!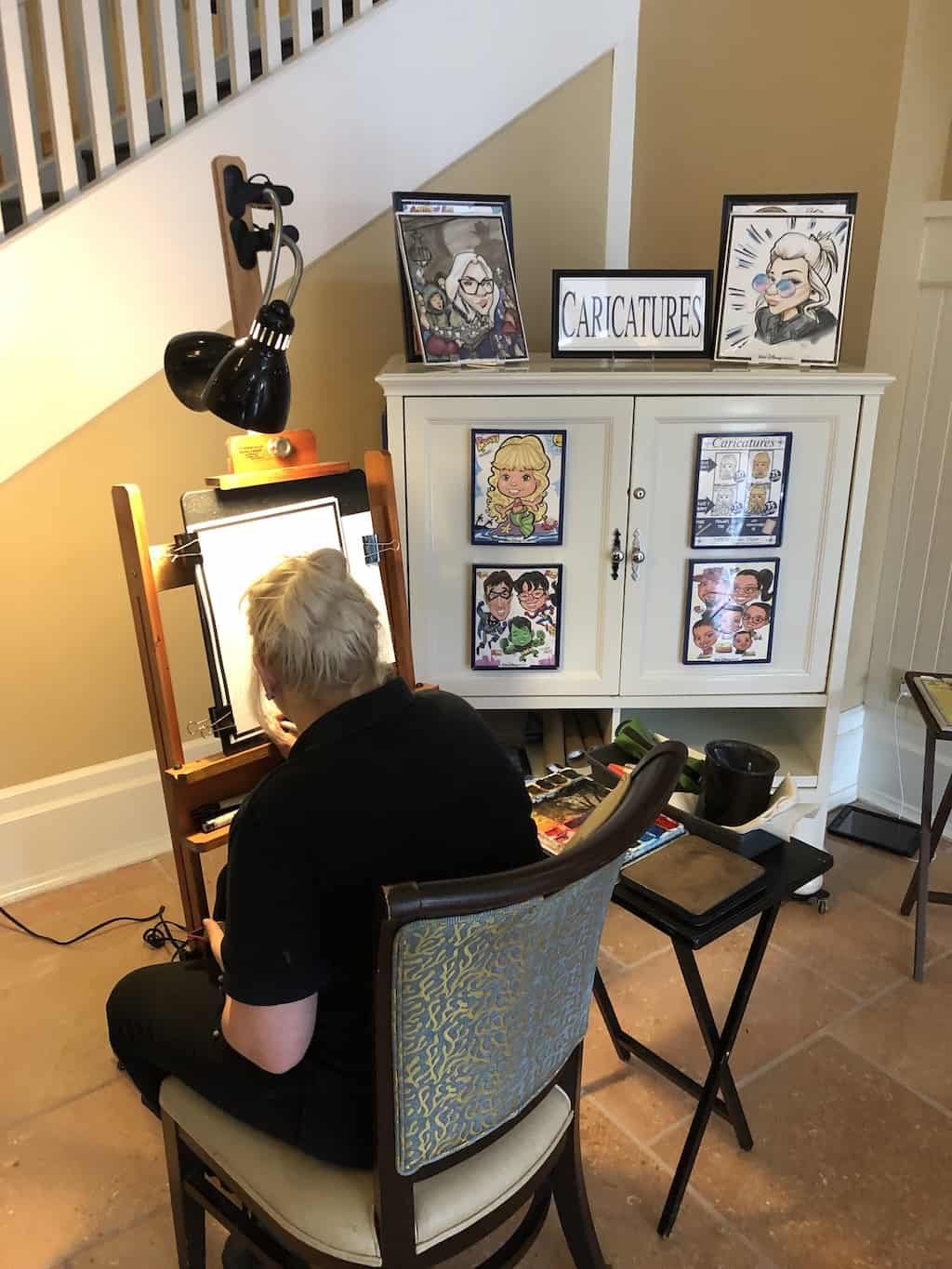 I'm sure there are many more free activities offered around disney World. Do you know of any that I might have missed? Share them with us in the comments!
Don't forget to PIN IT for later and follow us on Pinterest.