There are over 50 Hatchimals Cosmic Candy CollEGGtibles and eight Cosmic Candy Pixies to collect. Will you find a limited-edition stackable Treat Trio or a Classic Egg?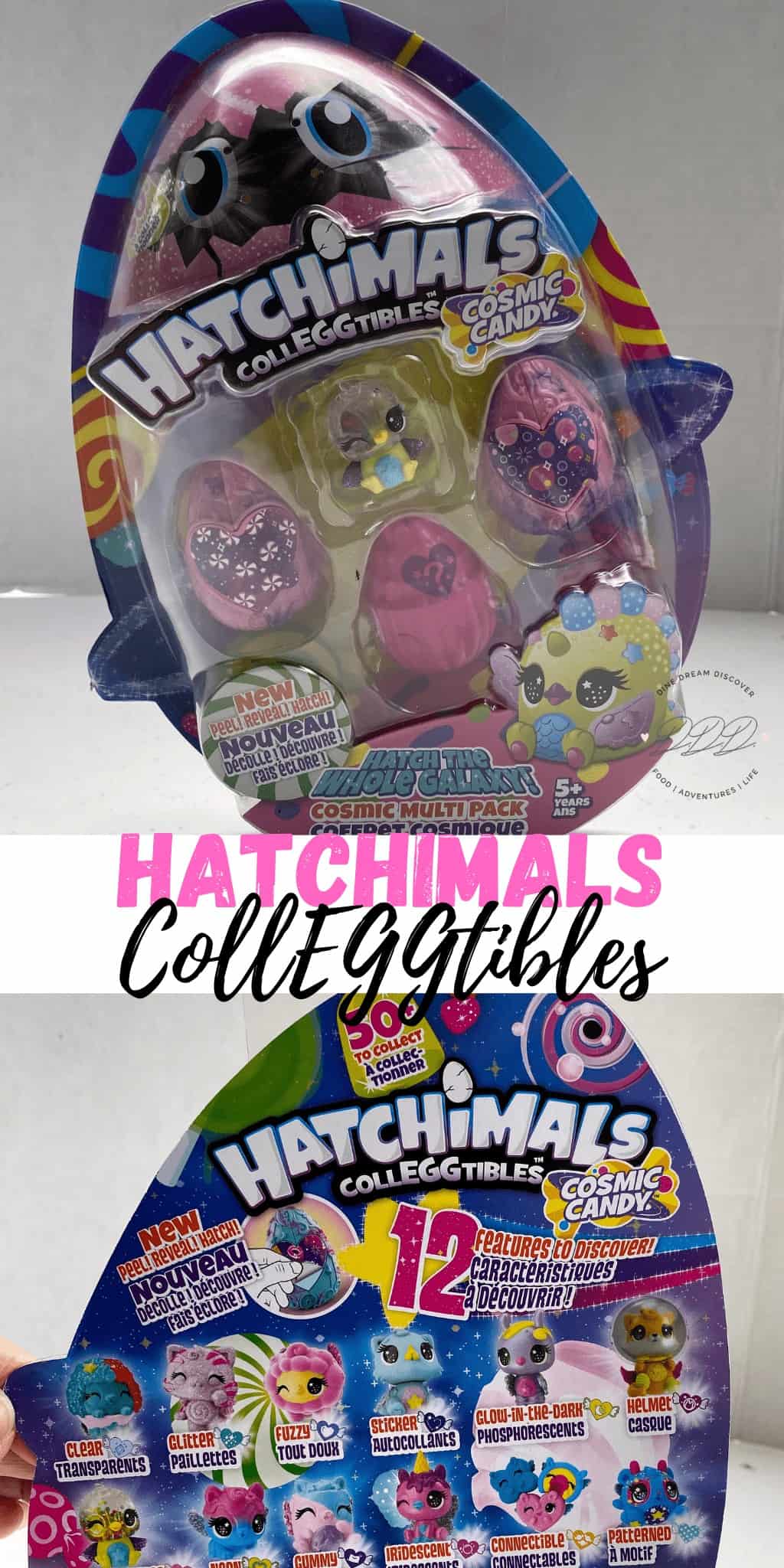 I received the Hatchimals CollEGGtibles Cosmic Candy in order to facilitate my review. All opinions are my own and may differ from yours. This post may contain affiliate links. See my disclosure policy for more info.
Hatchimals CollEGGtibles Cosmic Candy
The Hatchimals CollEGGtibles Cosmic Candy are one of the hot toys this year that were included in my swag box from the Sweet Suite @ Home Event swag box I received from The Toys Insiders.
Remember a few years back when you couldn't find the Hatchimals anywhere right before the holidays? Yeah, every kid on the block wanted one. We were lucky enough to find one by accident on the store shelf when I wasn't even looking for one. Although I had given up on the idea because even though the kids wanted one...there were none to be found.
One day while riding along in my scooter (I had broken my ankle) and it just so happened to be at my eye level on the scooter. You can bet I scarfed that one up.
Well, this year could be the same way with Spin Master's Hatchimals CollEGGtibles Cosmic Candy collection. Discover a galaxy of Hatchimals CollEGGtibles with the Cosmic Candy Multipack!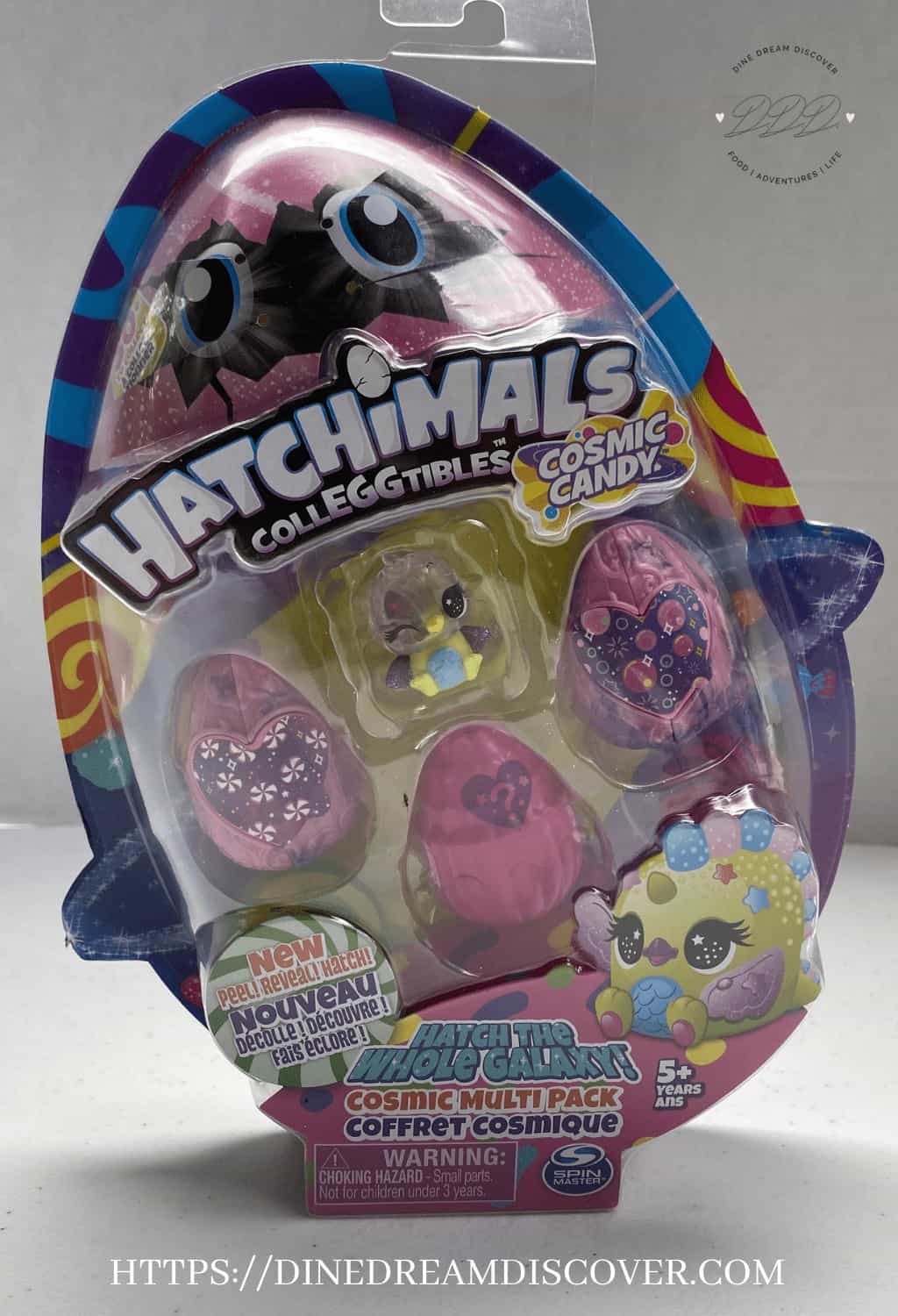 About the CollEGGtibles Cosmic Candy Collection
There are over 50 Cosmic Candy CollEGGtibles and eight Cosmic Candy Pixies to collect. With 12 mystery features to discover including gummy, fuzzy, patterned, glow-in-the-dark and more, they come in reusable eggs.
View this post on Instagram
There are three eggs with characters in the eggs and one not in an egg. They are part cosmic and part candy.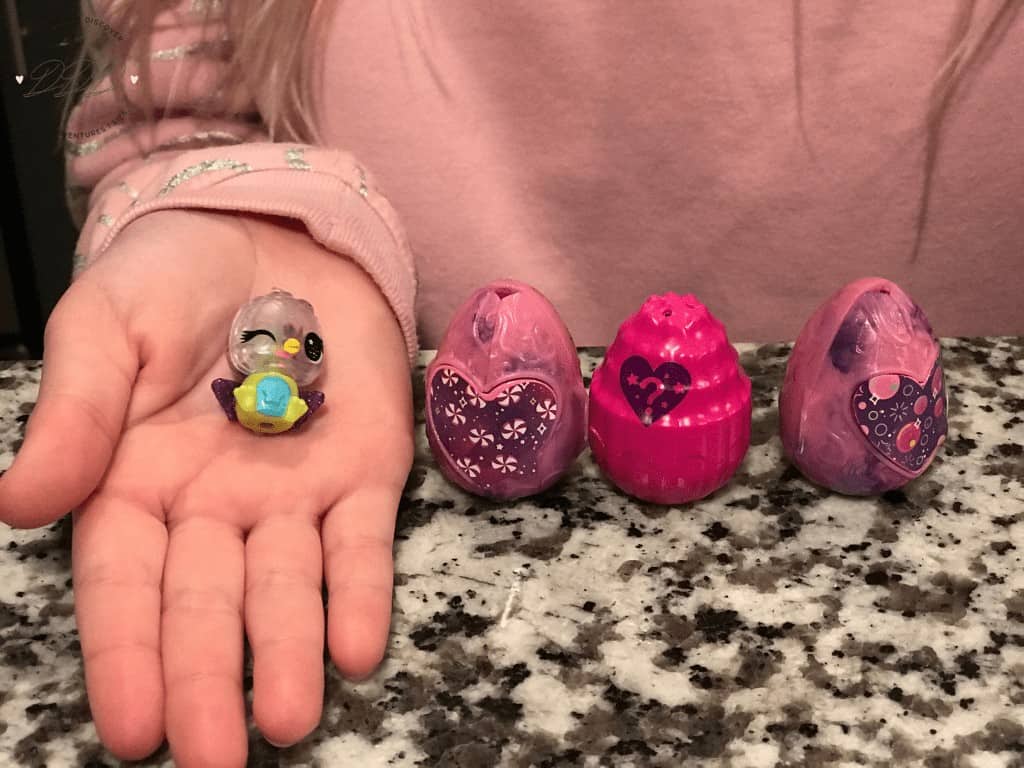 How They Hatch
You start by peeling off the sticker off the egg to reveal a symbol. That gives you a hint as to your characters features. When the egg is hatched you press the center and then open up each side to reveal which character you have.
You might be lucky enough to hatch Gummy Draggle with a squishy body and gumdrop spikes; Chilly Unikeet with an upside-down ice cream cone horn; Peppermint Zebrush that looks like a wrapped-up mint and more!
Will you find a limited-edition stackable Treat Trio or a Classic Egg? The eggs are then display cases for your new little friends. You will also get a Hatchtopia Life code to use in the free app available on IOS or Android.
We did not open up our package because we are doing something a little different this year with some of the items we receive. We are Giving Christmas Away to a couple of families that are having a rough year under the circumstances.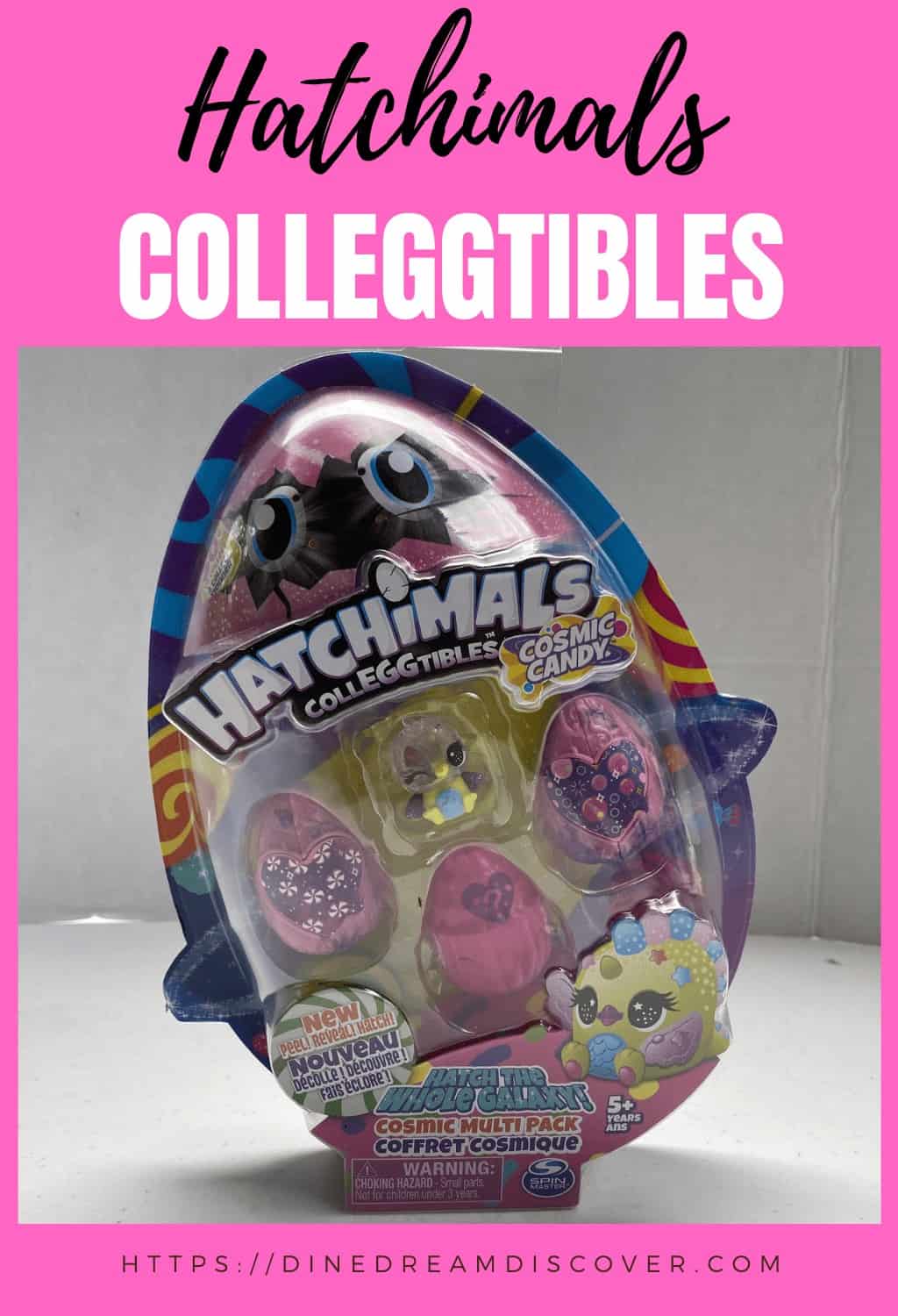 Where to Buy Hatchimals CollEGGtibles Cosmic Candy
They are available on Spin Master, Amazon, Target and Walmart. But you better hurry and get them now before they disappear into the Galaxy. 😉
Connect with Spin Master on Twitter, Instagram and YouTube and Hatchimals on Facebook.
Follow us on Pinterest and PIN IT FOR LATER!