Crayola sent me this 115 Piece Imagination Art Set that helps kids to create and see what they can achieve. Plus it gets then away from the computers, iPads, iPhones, etc.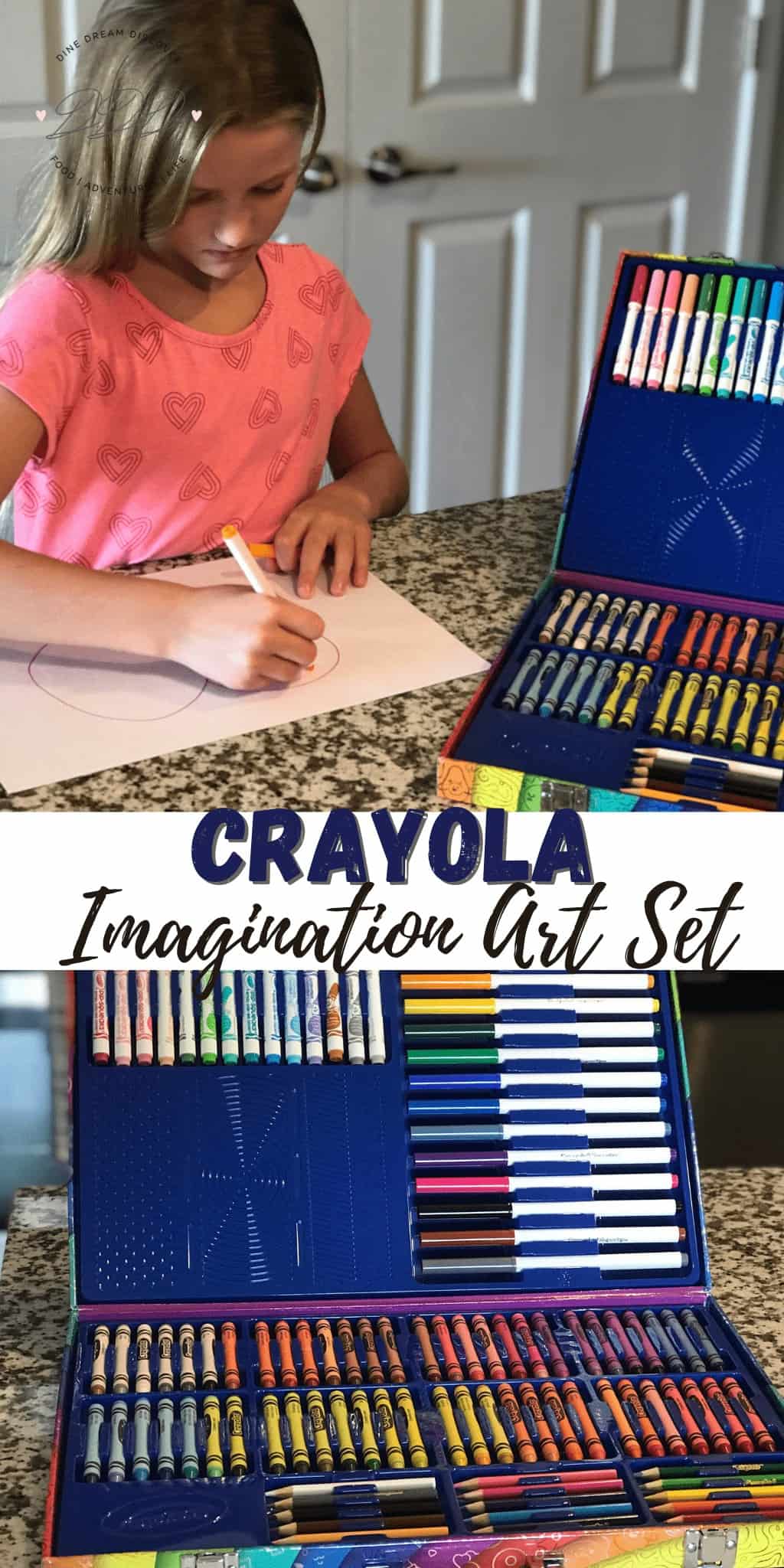 I received the products mentioned below in order to facilitate my review. All opinions are my own and may differ from yours. This post may contain affiliate links. See my disclosure policy for more info.
Let Them Create with the Crayola 115 Piece Imagination Art Set
I am thrilled that Crayola has joined our Holiday Gift Guide this year and I was able to attend the virtual Holiday of Play @ Home by The Toy Insider.
Do you have a budding artist on your hands? If there's one thing that kids love to do is draw. Heck, I've been a doodler all my life (even in school when I wasn't supposed to be 😉!)
But that's how kids learn to express themselves. It's been around for what seems like forever Psychiatrists have been using the drawing method to get kids and some adults to let their feelings out.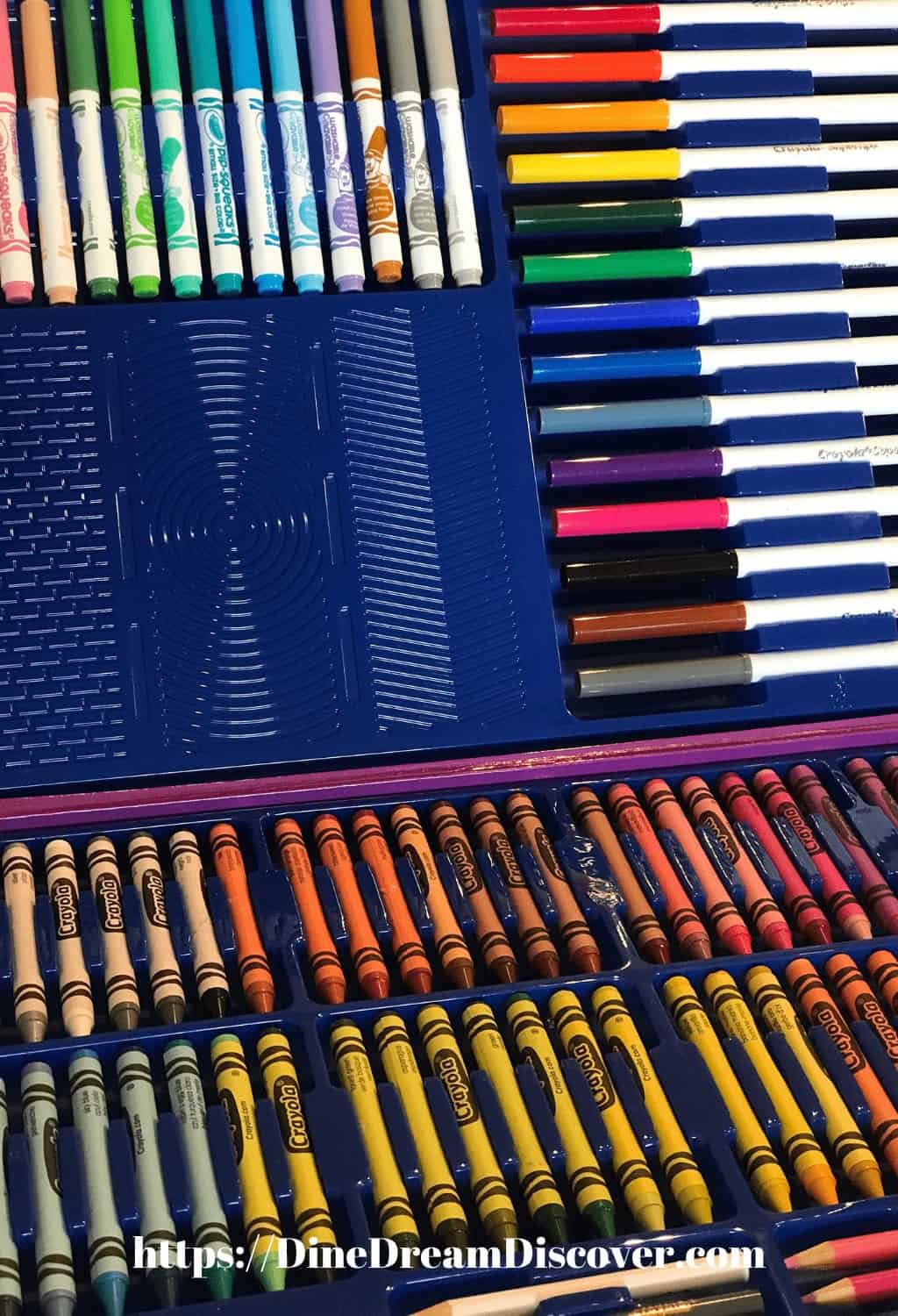 Some kids don't even know that they can draw, until they try. And then, some parents are pleasantly surprised by how well their kids can draw.
But if they don't have the tools to try, they can't do it. The Crayola 115 Piece Imagination Art Set helps them to create and see what they can achieve. Plus it gets then away from the computers, iPads, iPhones, etc.
Everything You Need to Create A Masterpiece
The Crayola 115 Piece Imagination Art Set is filled with a range of colors that consists of 14 Super Tips Markers, 15 Short Colored Pencils, 14 Pip Squeaks Skinnies Markers, 56 Crayons, 15 Large Sheets of Paper, 3 Rubbing Plates, and a How to Guide.
And it comes in a nice convenient brightly colored portable case that they can take with them wherever they need to without a mess. An art studio on the go. Plus if you want to use in the car, the case doubles as a table with it's hard surface.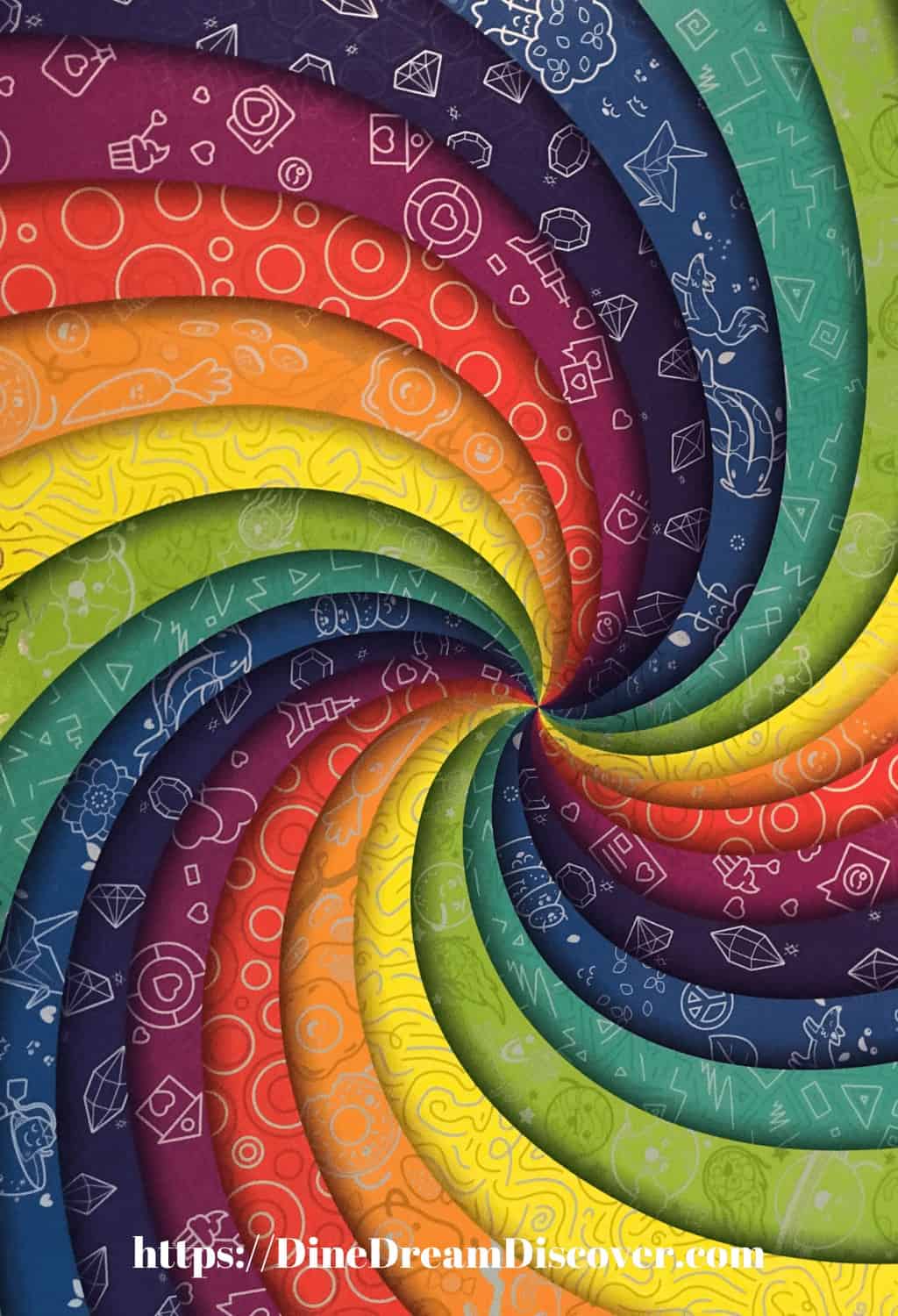 The pieces all snap into place so they are secure. Have you ever had cans of crayons, markers and pens scattered all over the house? That can be a real pain.
And with some kids doing virtual school or homeschooling, the Crayola Imagination Art Set has everything in one place. I love it because they can easily bring it with them when they come to visit or take a trip.
It's made for ages 4 - 110! So no matter what age you are, you may find you are more talented than you thought. The older the child though, the better they will take care of the kit.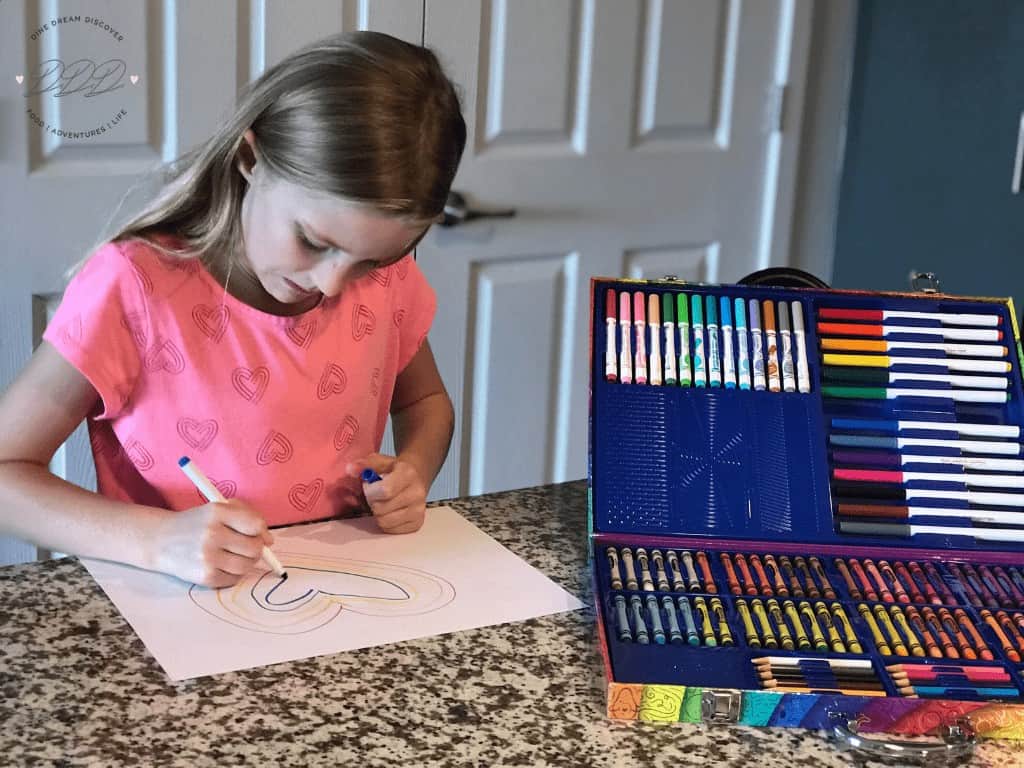 The colors are arranged by shades and while not everyone will keep them that way, they will be able to sit for hours and draw with the spectrum of colors available in the art set.
Where to Purchase
This makes the perfect gift under the tree this year. It will definitely keep them busy for a very long time. And with it's great price point, you get one for every child, big or small, on your gift list this year.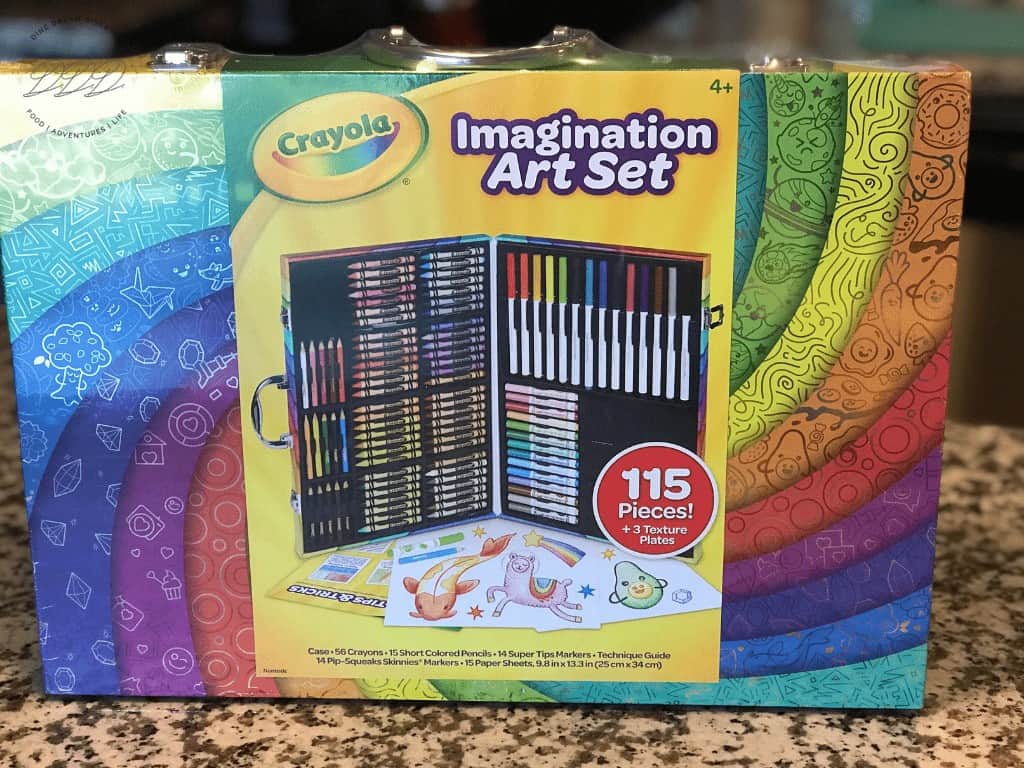 Crayola has so many great items this year, like my favorite, the Paper Flower Science Kit. It makes such amazing flowers and teaches science at the same time. ❤️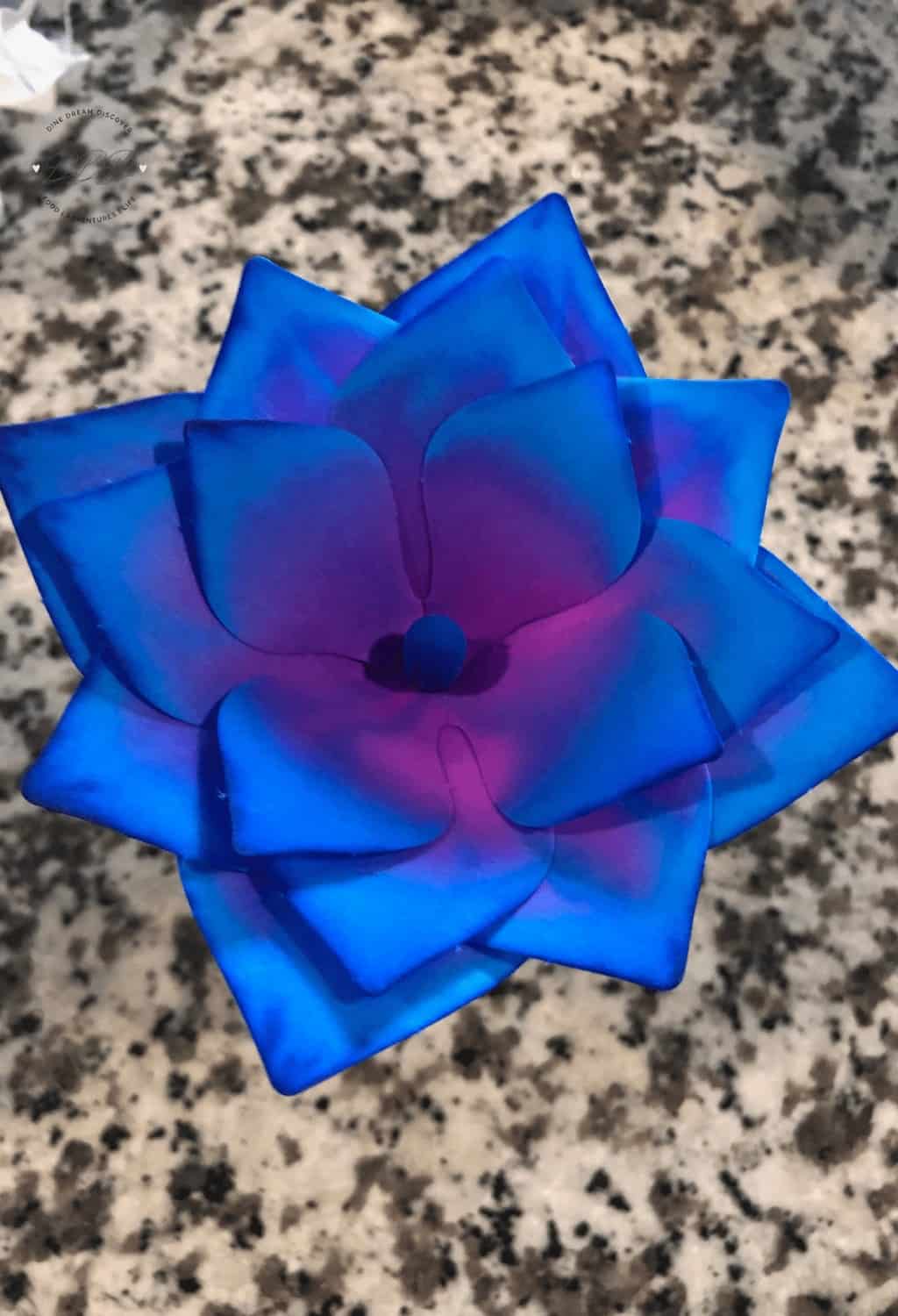 It's available at Crayola.com, Amazon and Target. Connect with Crayola on Facebook, Twitter, and Instagram.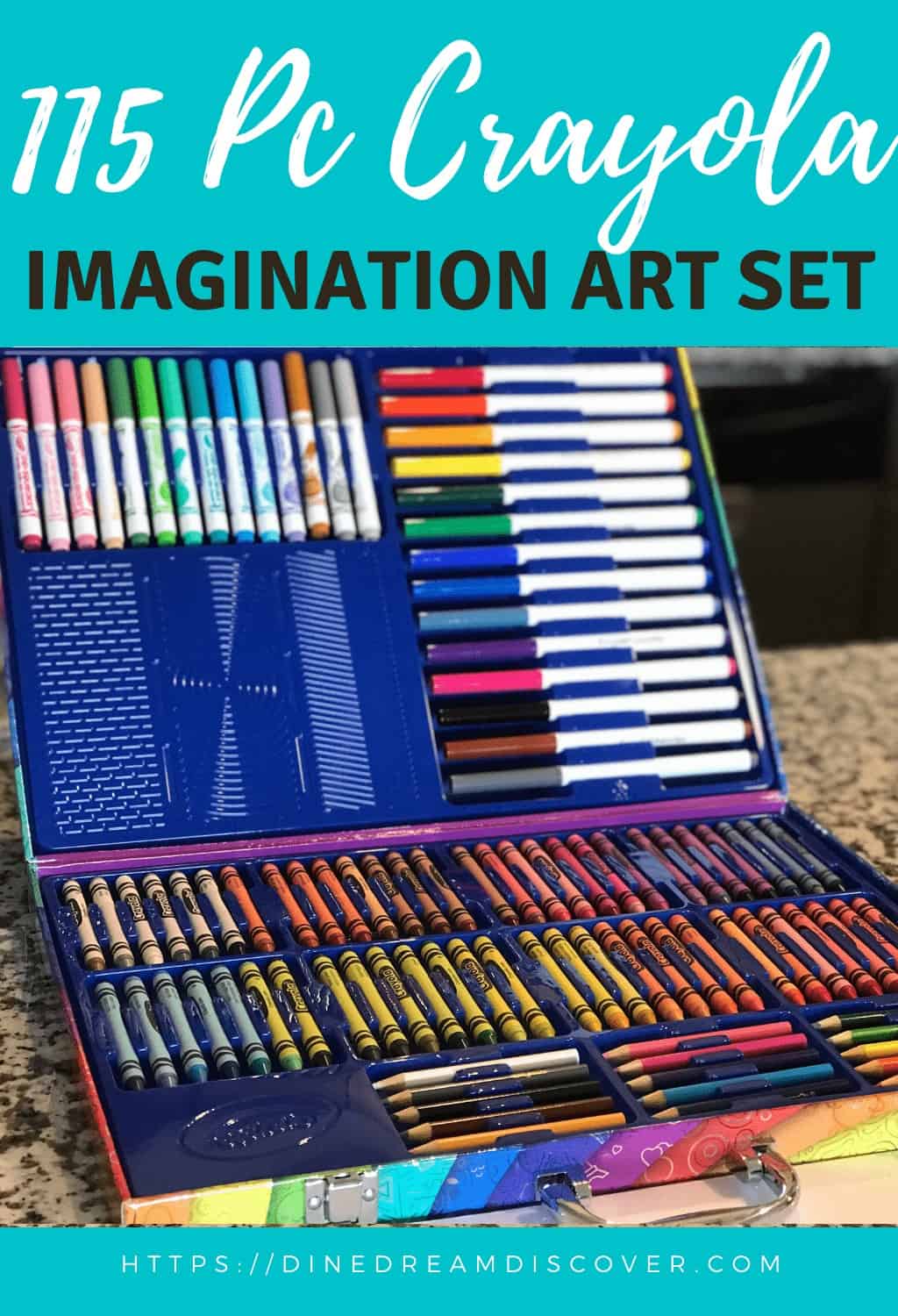 Follow us on Pinterest and PIN IT FOR LATER!