The International Flower and Garden Festival at Epcot is the perfect picture of spring. It's also an event that highlights the beauty of Disney horticulture. Epcot International Flower & Garden Festival runs from March to July 5, 2021 at Walt Disney World.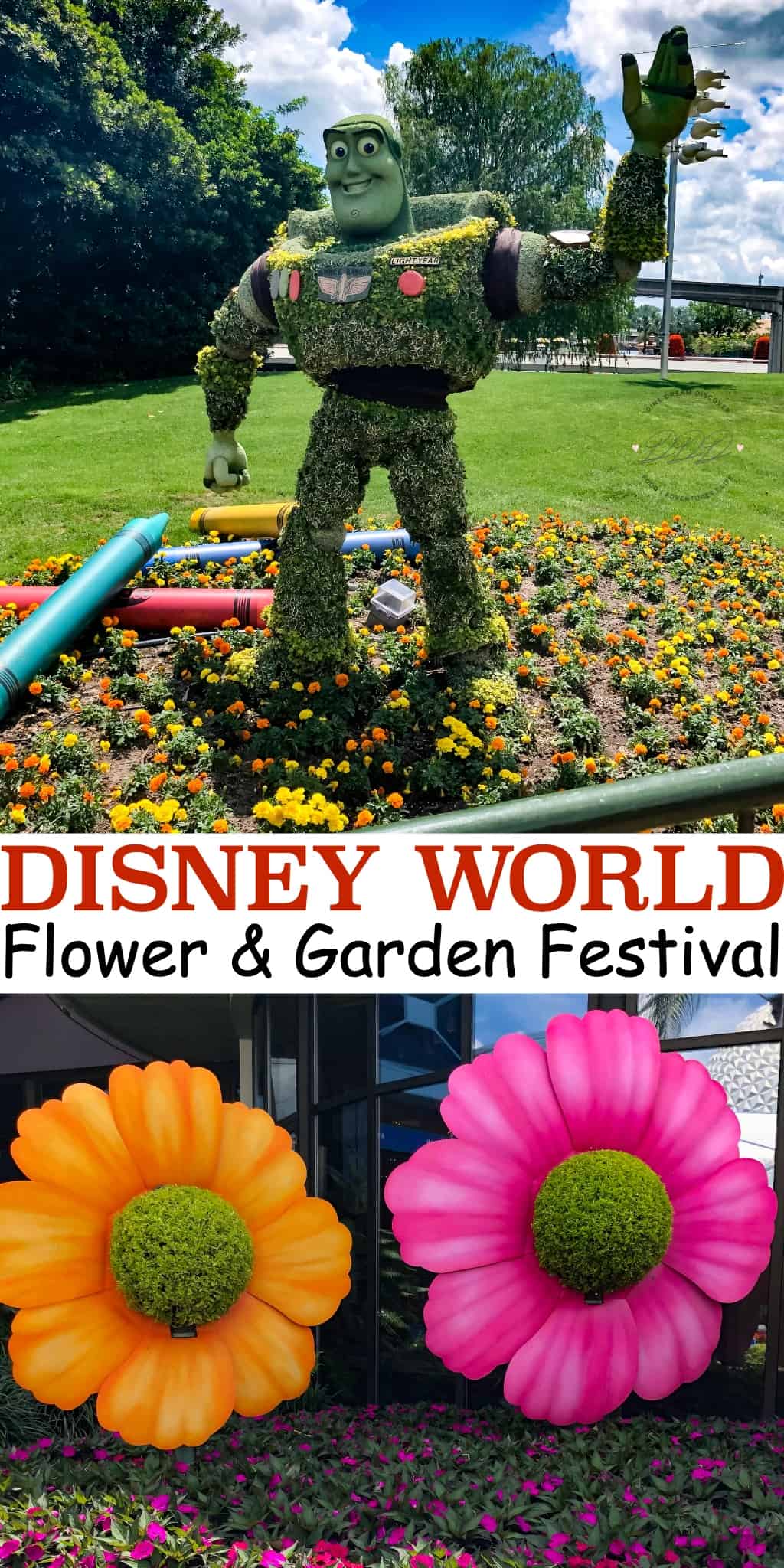 Flower and Garden Festival: The Walt Disney World Spring Season Event
The first of all of the world famous international festivals in Epcot is the Flower and Garden. It's a natural choice for a Festival and location, which is why its success has spawned three more season festivals in the park.
The International Flower and Garden Festival does what Disney does best, combining beauty and entertainment with an eco conscious mentality (Environmentality) and educational spirit.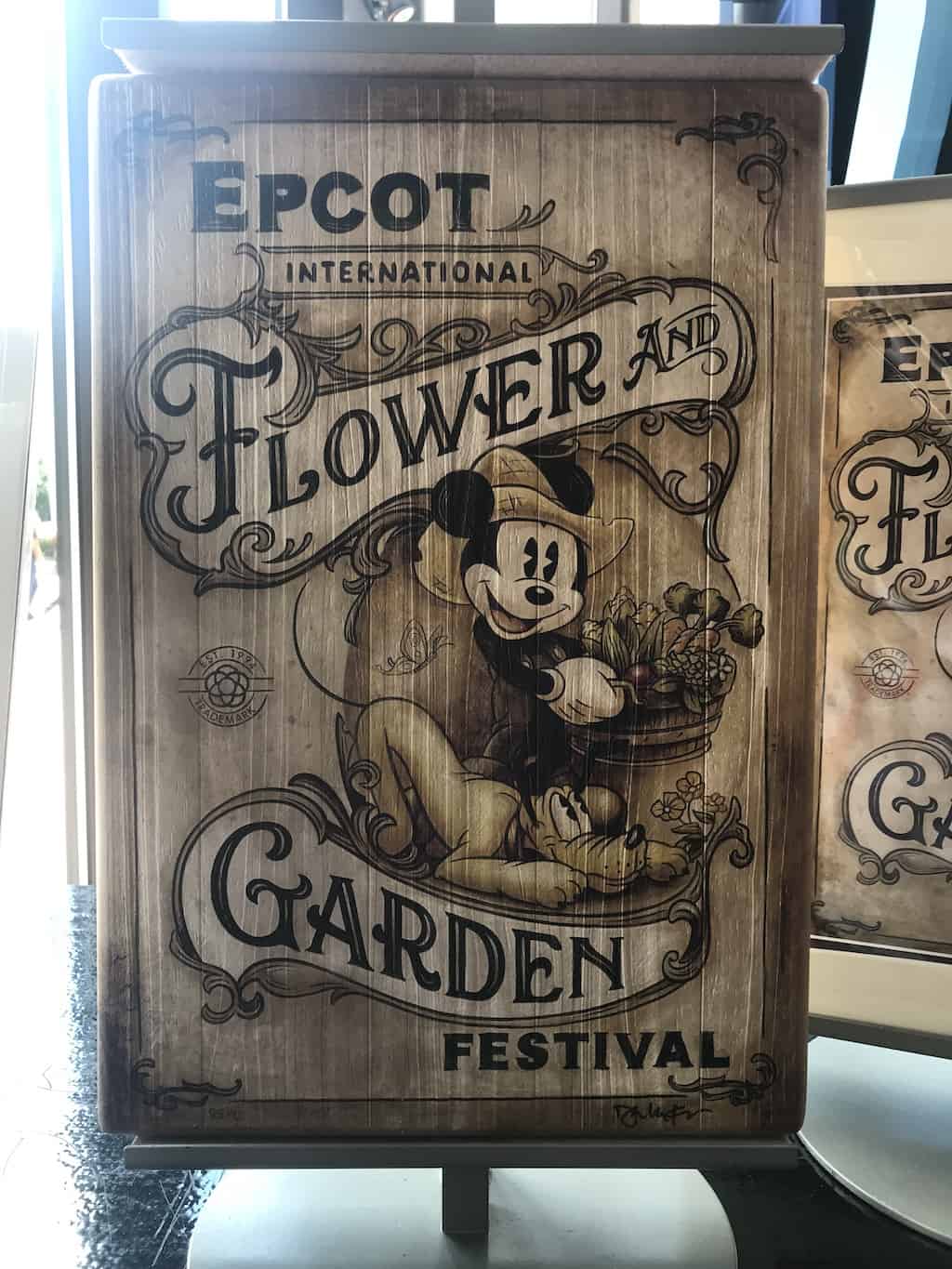 Flower and Garden was the blueprint for future festivals, but the artistry on display is unparalleled. Exhibits and gorgeously intricate topiaries populate the park, including seven incredible culturally themed garden exhibits in the World Showcase.
The festival is great for an in depth look at one of the most important disciplines at Disney World: horticulture.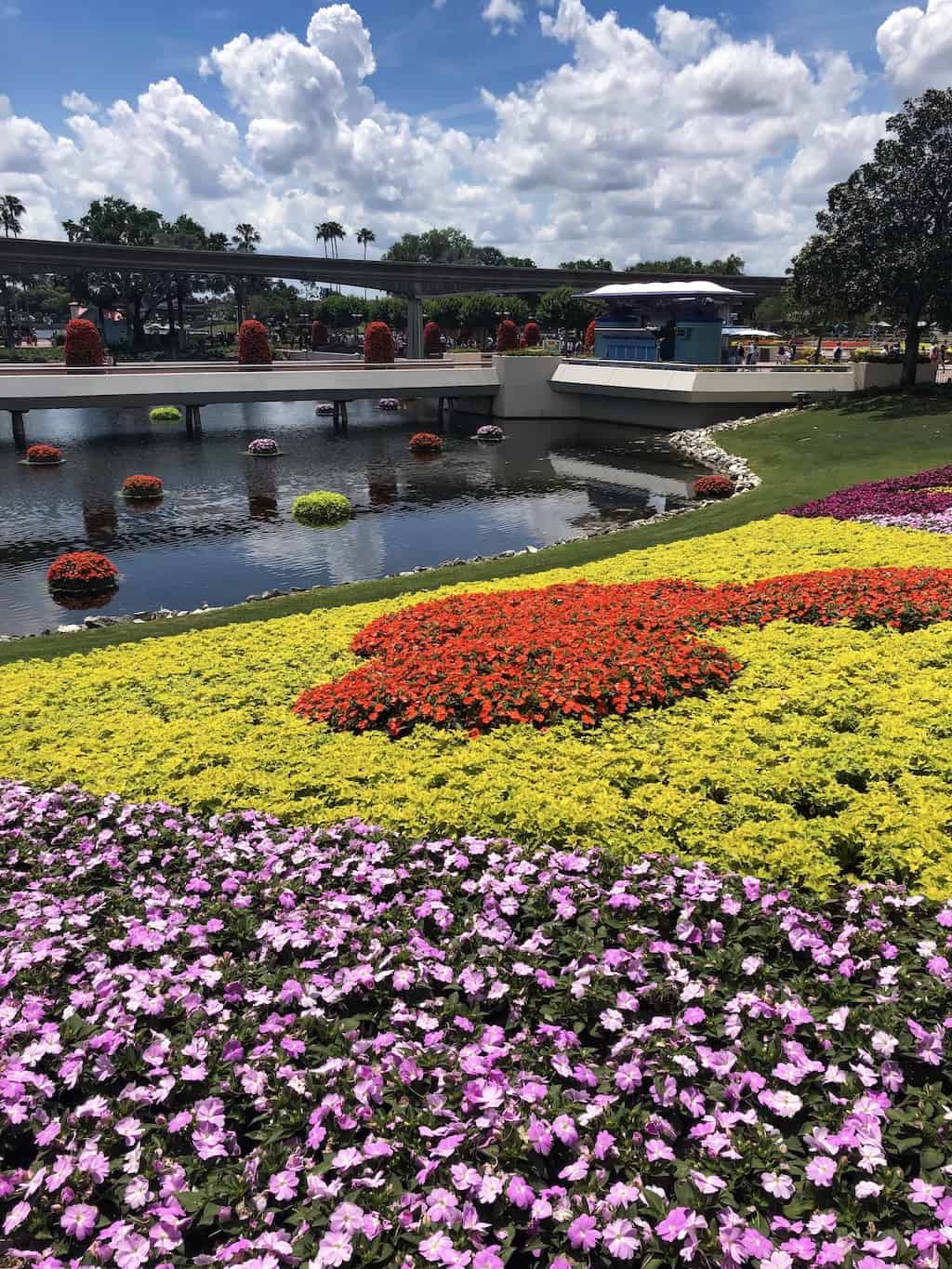 About Outdoor Kitchens
What better way to celebrate gardens than in an outdoor kitchen. Future World and World Showcase are populated by these mobile food booths where festival grub is prepared fresh.
The Kitchens are all over the park and there are a lot to keep track of. So, make sure you pick up a Flower and Garden Festival Passport for yourself when you arrive in the park.
Outdoor kitchens don't open until 11:00 so if you arrive before Future World opens at 8:00, you will have a couple of hours to explore the regular attractions.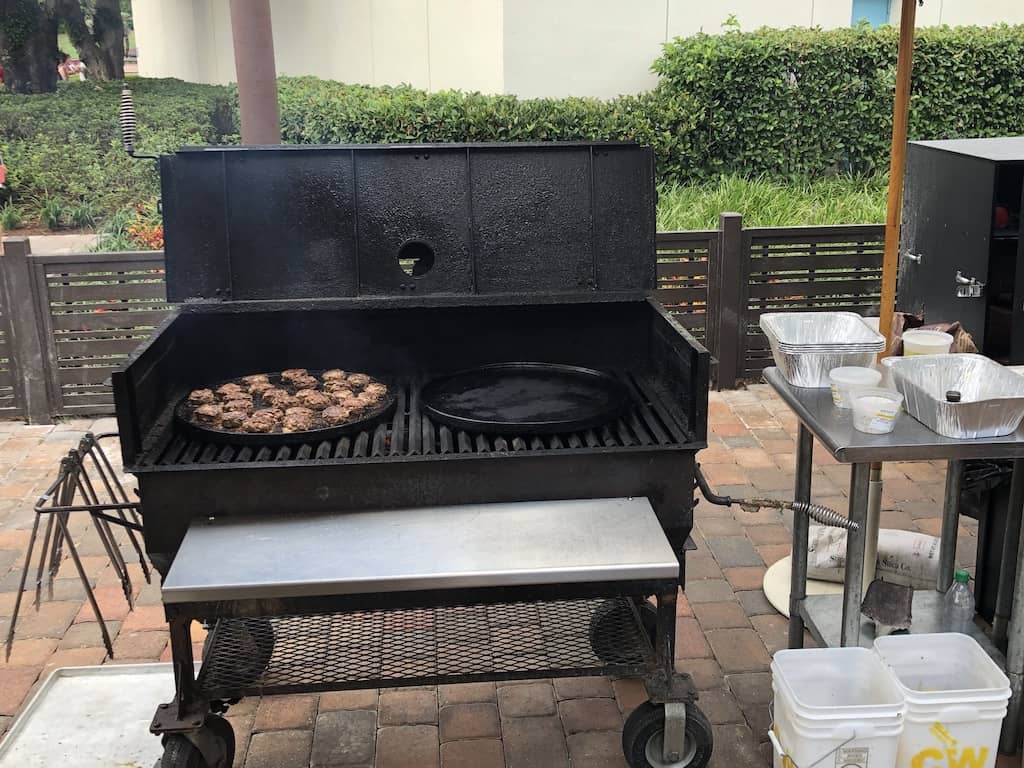 When the kitchens do open up there will be plenty in Future World and World Showcase to choose from.
Where Outdoor Kitchens are Located
Future World Outdoor Kitchens are planted between Spaceship Earth and the pathways. to World Showcase. These walks run from Imagination Pavilion, Test Track, and down the center of the park.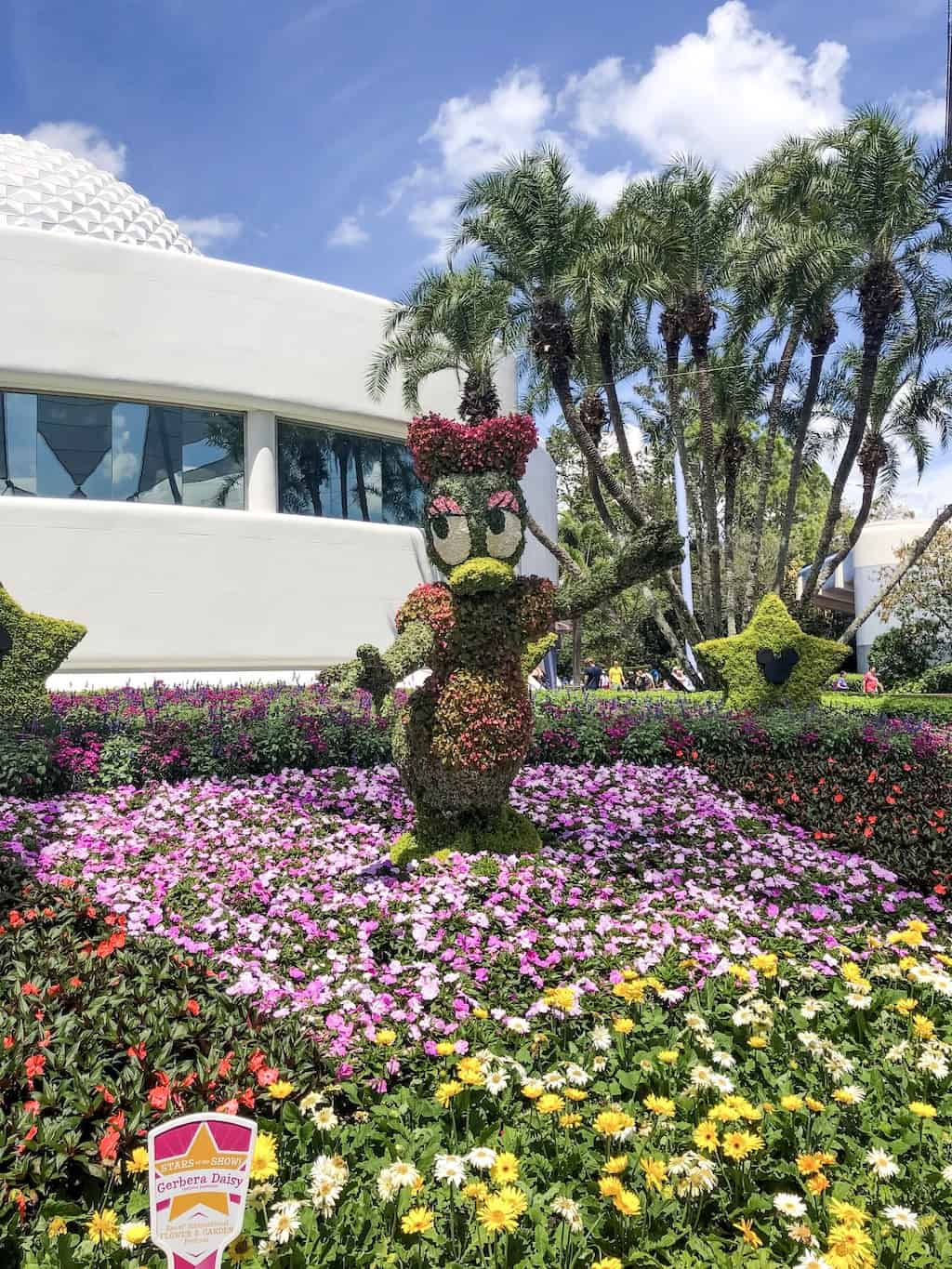 New Outdoor Kitchens
Among the Outdoor Kitchens that are new this year are:
EPCOT Sunshine Griddle, offering Avocado Toast, Shrimp and Grits, Corned Beef Brisket Hash and more
EPCOT Farmers Feast, featuring Spring Onion Soup, Duck Confit and more
The Lavender Honey Mustard-marinated Chicken Flatbread at The Honey Bee-stro Hosted by National Honey Board
Impossible Sausage and Kale Soup at Trowel & Trellis Hosted by Impossible Foods
Lemon-Orange Smoothie in a new Orange Bird sipper cup at The Citrus Blossom
Bayou Cocktail at Magnolia Terrace
Maple Popcorn Shake at Northern Bloom
For the full menu available at this year's festival, visit FreshEPCOT.com.
Flower and Garden Festival also welcomes some returning favorites to the line up including the popular Japanese kitchen Hanami where they are again serving delicious Frushi.
Pineapple Promenade, Primavera Kitchen and Northern Bloom are also returning along with many others.
Garden Festival Exhibits
Besides the great food one of the major draws to the Flower and Garden Festival is the exhibits. The headliners for the event are the topiary's that have cropped up all over Epcot.
In Future World East you will find Bo Peep from Toy Story. She's there with her sheep as well as Buzz and Woody. Lightning McQueen can be seen at Test Track and Stitch is at Mission Space.
In Future World West, there is a Figment topiary. The Three Caballeros topiary is in Mexico, Anna and Elsa and a troll topiary can be found in Norway. China has pandas and a Bromeliad dragon.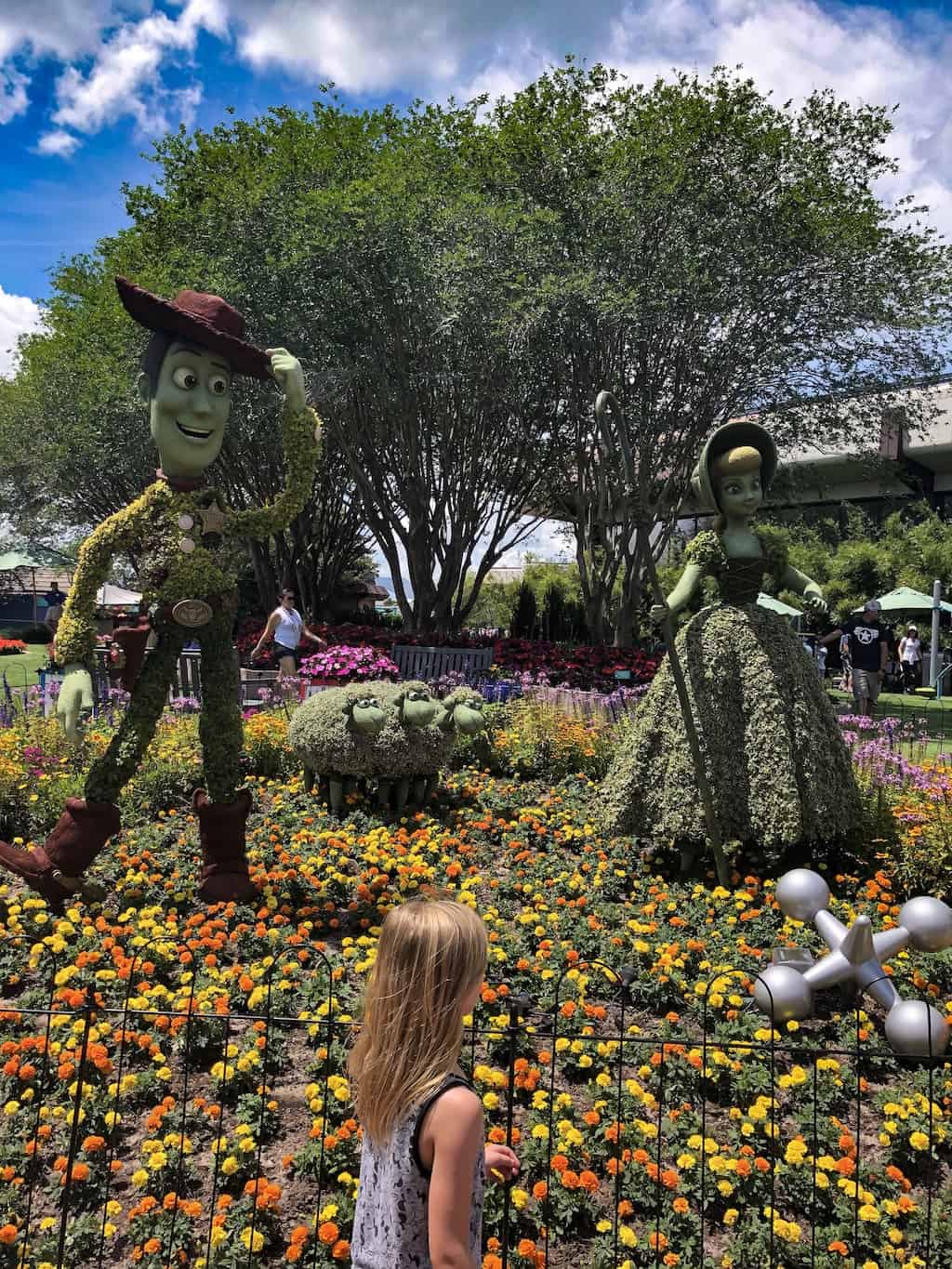 Other exciting topiaries to be found in World Showcase are Snow White and Dopey in Germany, Lady and the Tramp in Italy, and Winnie the Pooh and Friends at the United Kingdom pavilion.
In all, there are 25 Topiaries to discover in Epcot during the Flower and Garden Festival.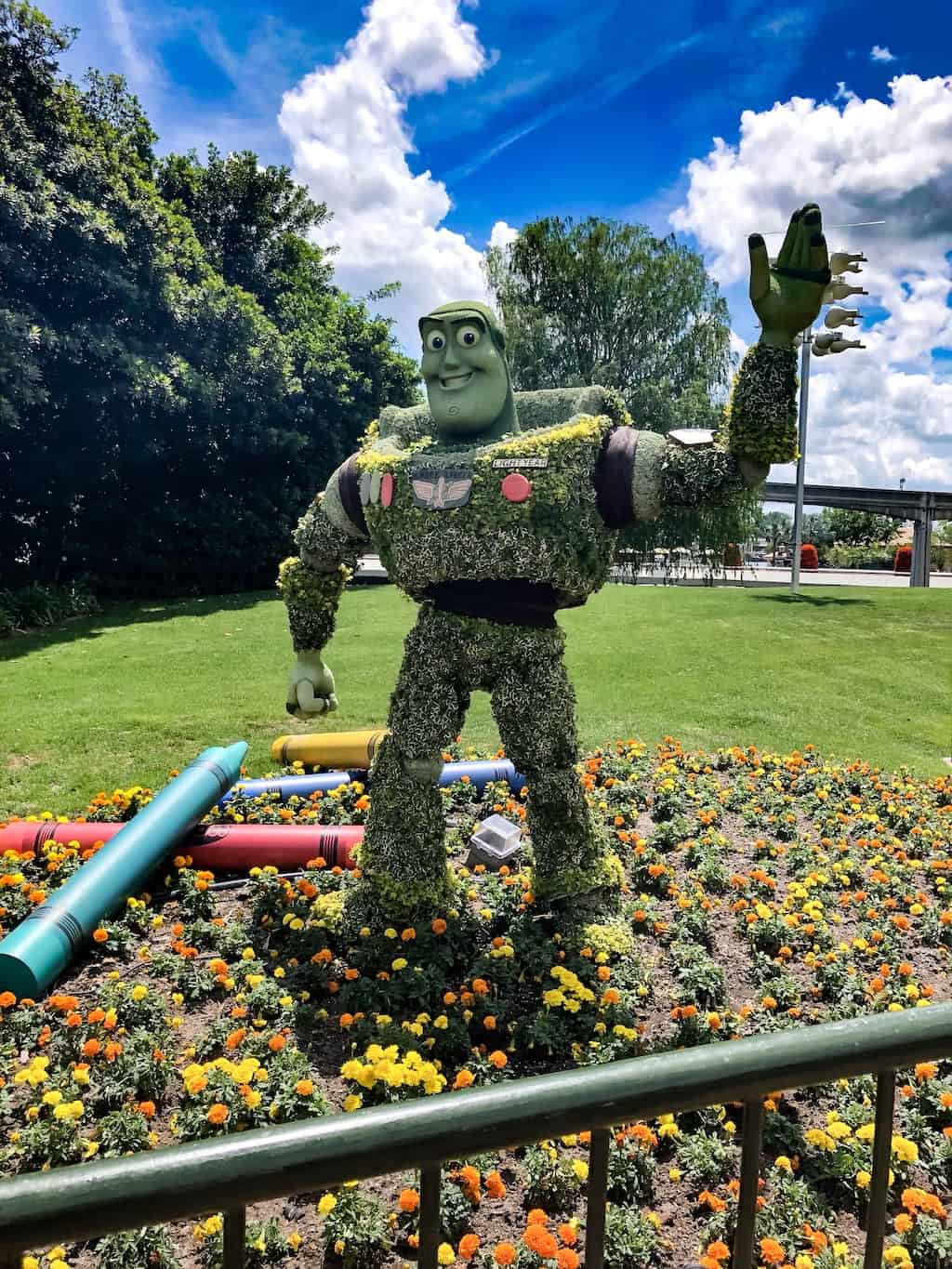 Unique Gardens
In addition to the stunning topiaries on display, There are a variety of unique garden types to be found in the World Showcase pavilions.
Each garden has a distinct cultural tone and significance that not only encourages full immersion but also educates and enlightens.
Among the beautiful gardens around the world are the Alpine container gardens, the Bonsai collection and the English Tea gardens.
In all, there are 21 gardens, including new exhibits: Bo Peeps Playtime Training Grounds and the Play Full Garden by the Advent Health Outdoor Kitchen in Future World West.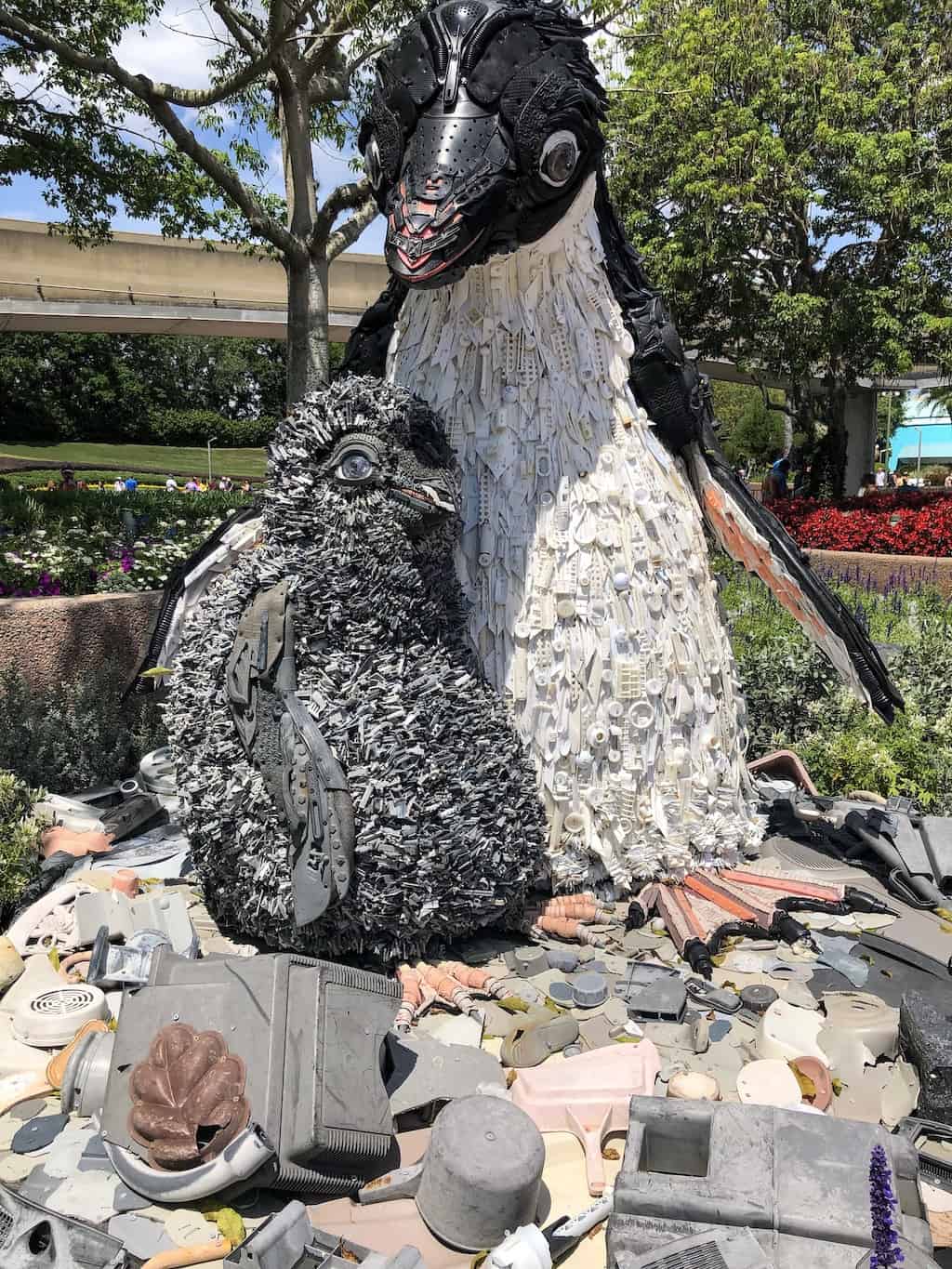 Merchandise
There is a tone of cool and unique merchandise for all admirers of the International Flower and Garden Festival at Epcot. There are a variety of products baring Mickey as a gardener in his classic appearance.
These include shirts, hats, tumblers, etc. Epcot sells Minnie Mouse branded festival items as well. The Mickey line is called Mickey's Garden Shed and the Minnie Line is called Minnie's Garden Party.
There is also a variety of Figment's Imagination Goes Wild merchandise and plenty of kids merchandise featuring Donald Duck and Spike the bee.
Finally, there are also Flower and Garden themed hot sellers such as the Violet Lemonade Minnie Mouse Ears on display everywhere.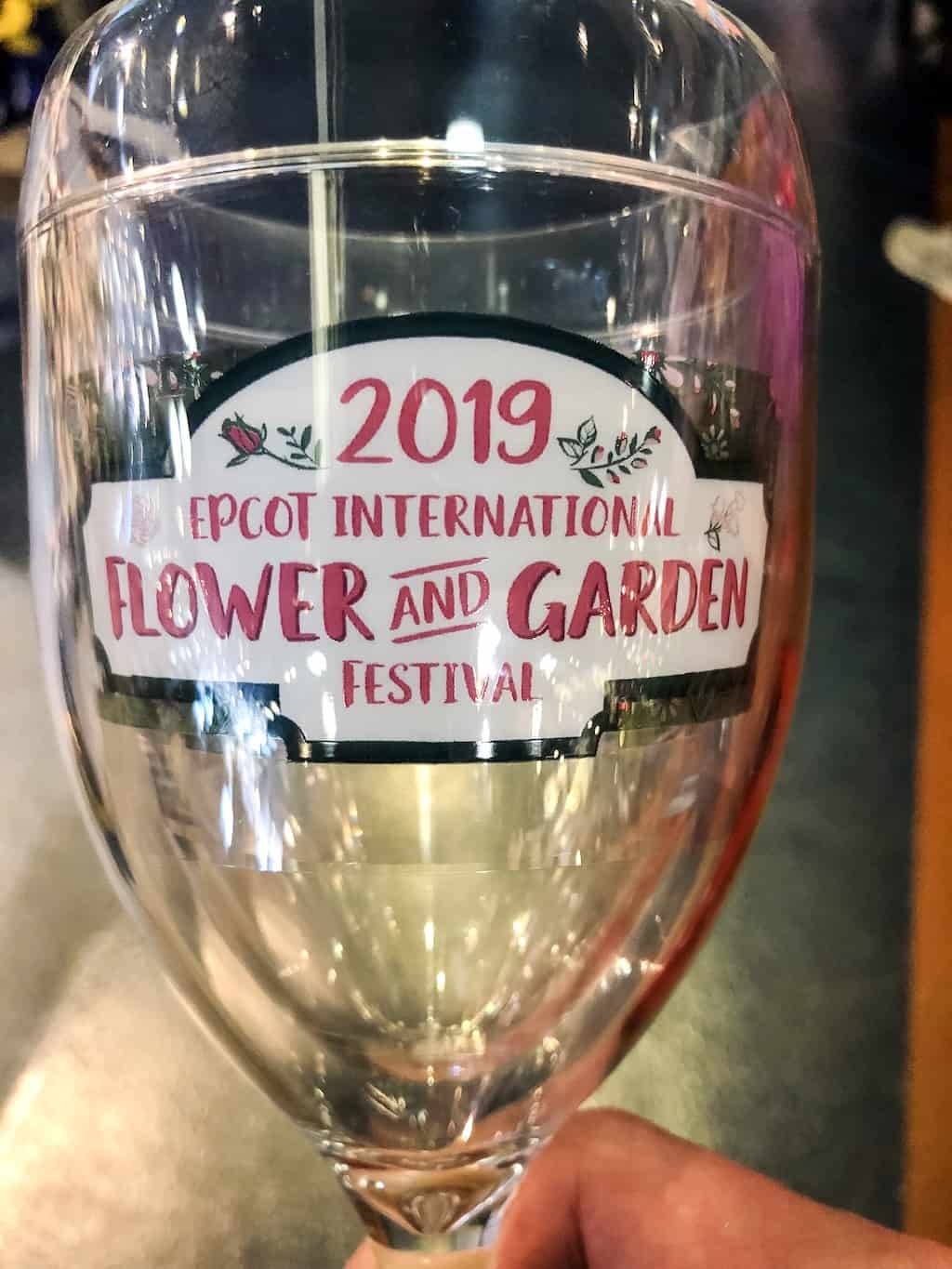 Garden Tours
The tours at Epcot during festival time are very exciting and this is especially true of Flower and Garden Festival, because the garden tours are so unique and insightful.
Although available year round, the Behind the Seeds Tour is a good place to start. This is an inexpensive guided walkthrough of the greenhouses and research facilities at the Land Pavilion.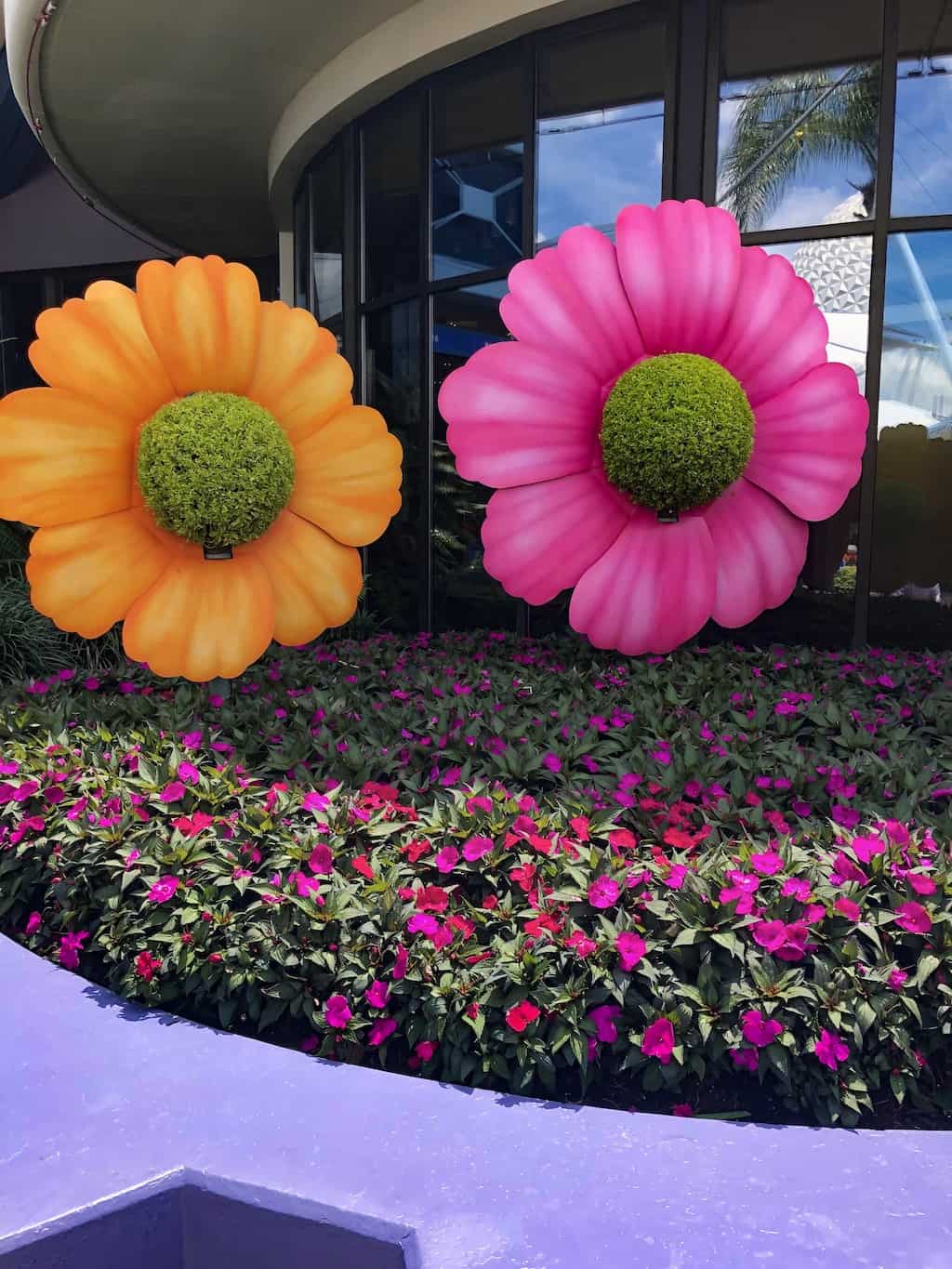 In the United Kingdom there are two separate tea garden tours you can choose from. The first is a complimentary 20 minute guided tour of the English Tea Garden.
You will gain insights into the artistry of growing and blending herbs. There are two tours daily Monday-Thursday and three tours on Saturday and Sunday.
The Royal Tea Garden Tour is a paid experience that costs $20. This tour begins 90 minutes prior to the World Showcase opening and lasts 45 minutes. They serve scones and tea when the tour is over!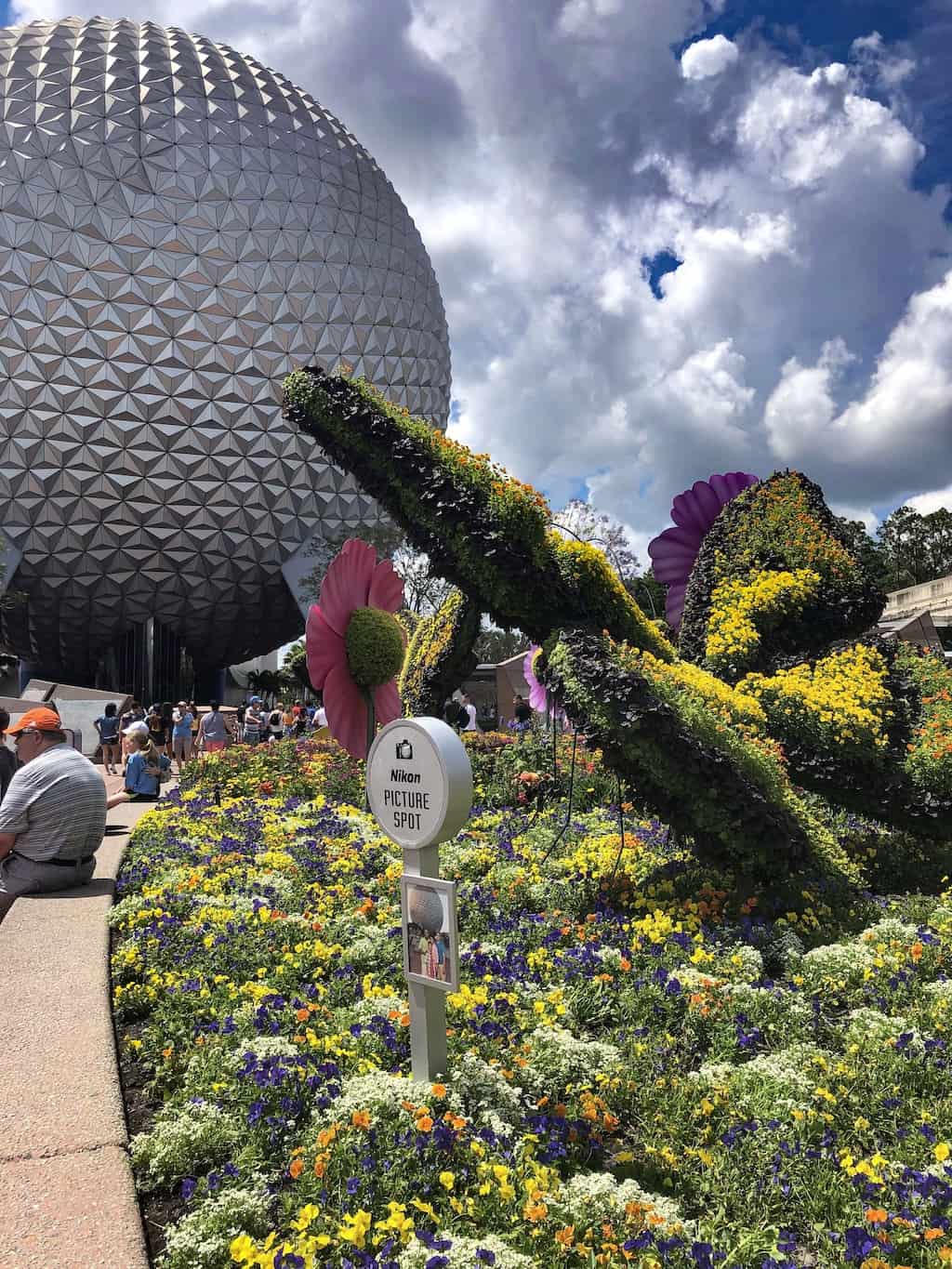 World Tour
Finally, the best of the tours for Flower and Garden Festival is the Gardens of the World Tour.
Although you can explore these gardens on your own, the guided tour provides unique insights and information regarding Disney horticulture that is fascinating to learn about.
The tour costs $85 per person and is available to guests 12 years and older. It is a three hour tour that starts promptly at 9:00.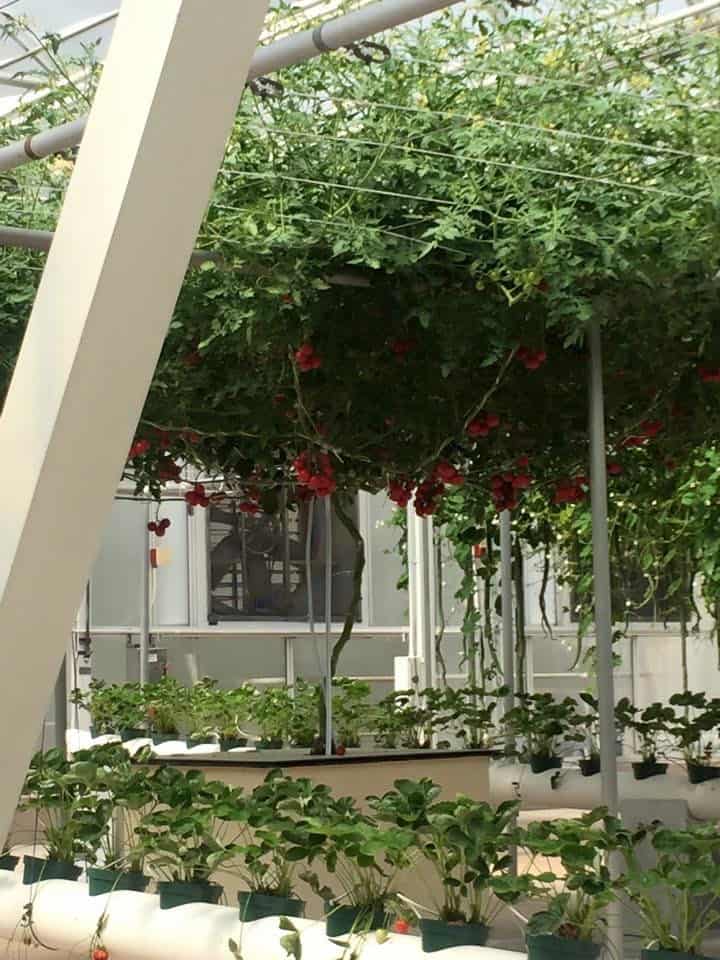 The tour guide is a knowledgeable Disney horticulturalist who will share the role landscaping plays at the Walt Disney World resort and how you can use Disney gardening techniques at home.
You will also experience a variety of plant materials and learn how landscaping plays a part in developing a theme. Between in depth experiences and the self guided discoveries, Flower and Garden festival is a breathtaking seasonal event.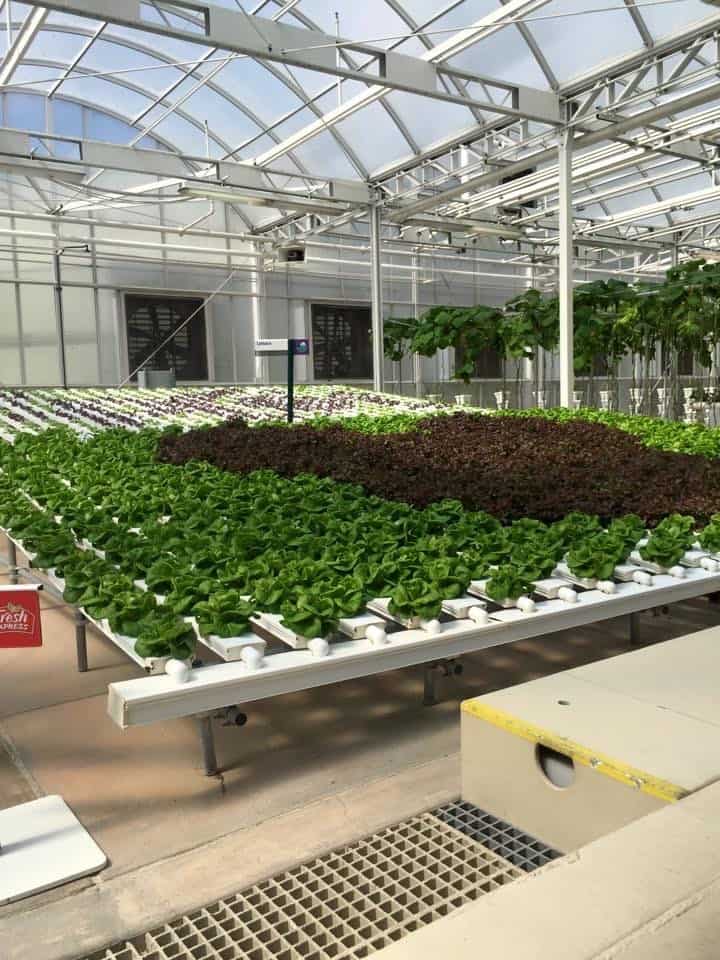 Related Posts