If you are planning a Walt Disney World vacation, that means Food and Wine Festival. Here's an overview of festival events you can look forward to.
This post may contain affiliate links.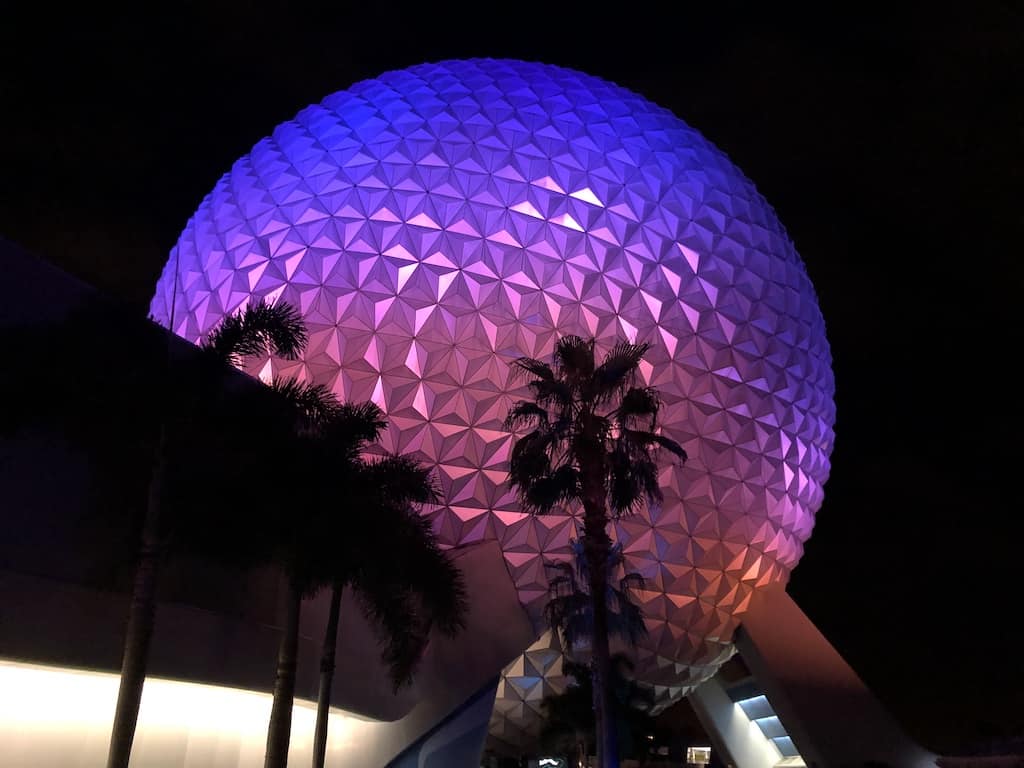 Epcot Food and Wine Festival: The Best Ways to Participate
August is just around the corner; and if you are planning a Walt Disney World vacation, that means Food and Wine Festival. This summer, the festival began August 29 which coincided with the opening of Star Wars: Galaxy's Edge in Hollywood Studios. That means you can expect a larger turn out due to overflow from the neighboring park. That makes planning ahead even more important. There is a lot to do that will save you from the crowds if you get these events reserved. Here's an overview of festival events you can look forward to at the International Food and Wine Festival.
Food pairing events
The International Food and Wine Festival begins August 29 and ends November 23. One of the best ways to beat the heat and avoid the crowds is have event tickets and reservations ready. Party For the Senses is a big event during the festival that require an additional ticket. In addition to that and the many food marketplaces around the park. The special pairing events are hosted around world Showcase by chefs in many of the restaurants. Not only will you learn about authentic cultural cuisine and how it is prepared. You will also get to pair the chef's dish with a beverage selected by the chef or house sommelier.
Concert Series
You can beat the crowds and immerse yourself in festival fun with the Eat to the Beat concert series. However, you can turn most table service dining into a festival package that grants you priority seating at the concert held in the American Gardens Theater.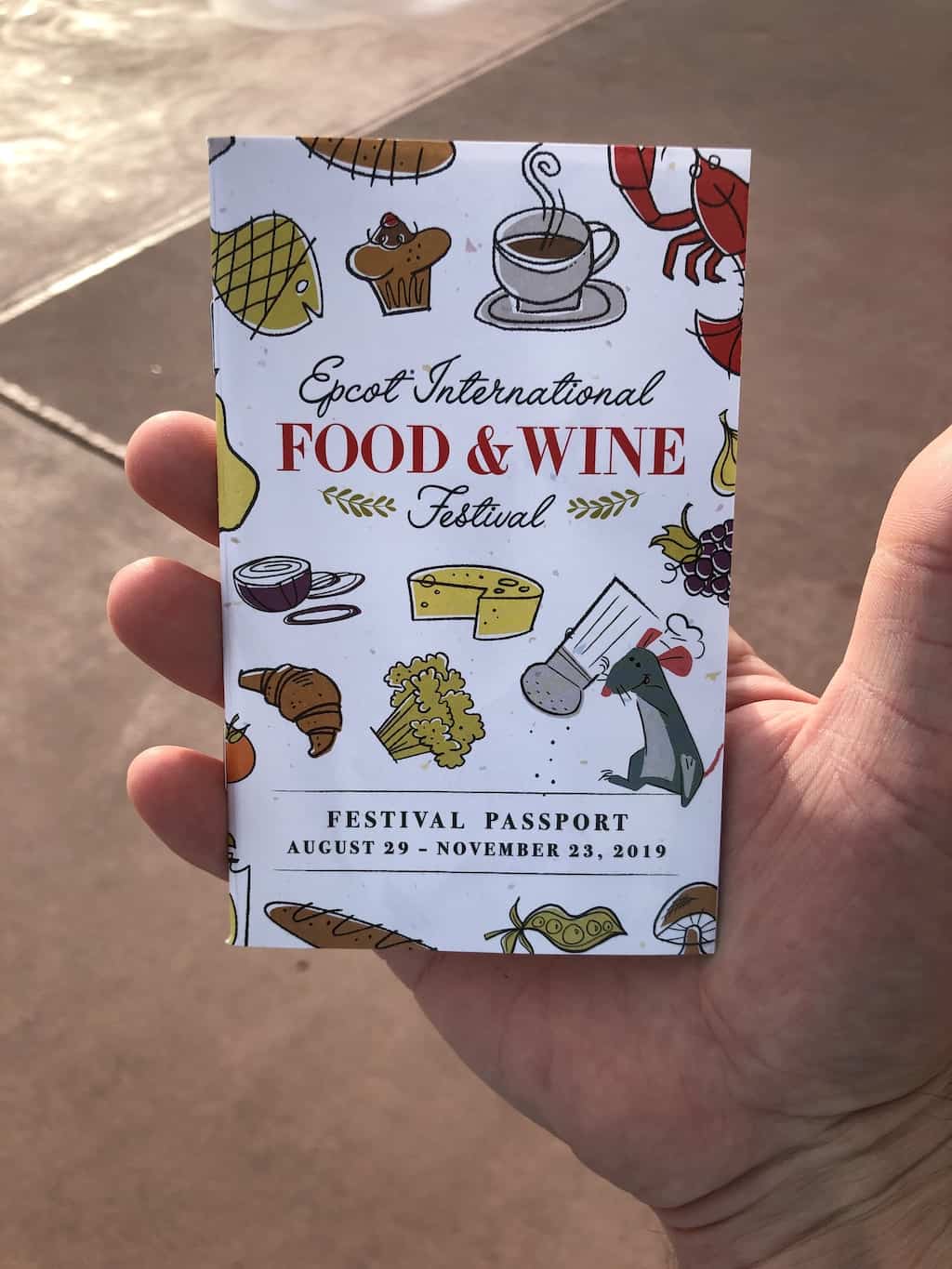 The dining package is good for breakfast, lunch or dinner and you are guaranteed entry for the concert, so you don't have to contend with crowds, or stand outside the theater to watch. Dates for the concert series are nightly from August 29 to November 19.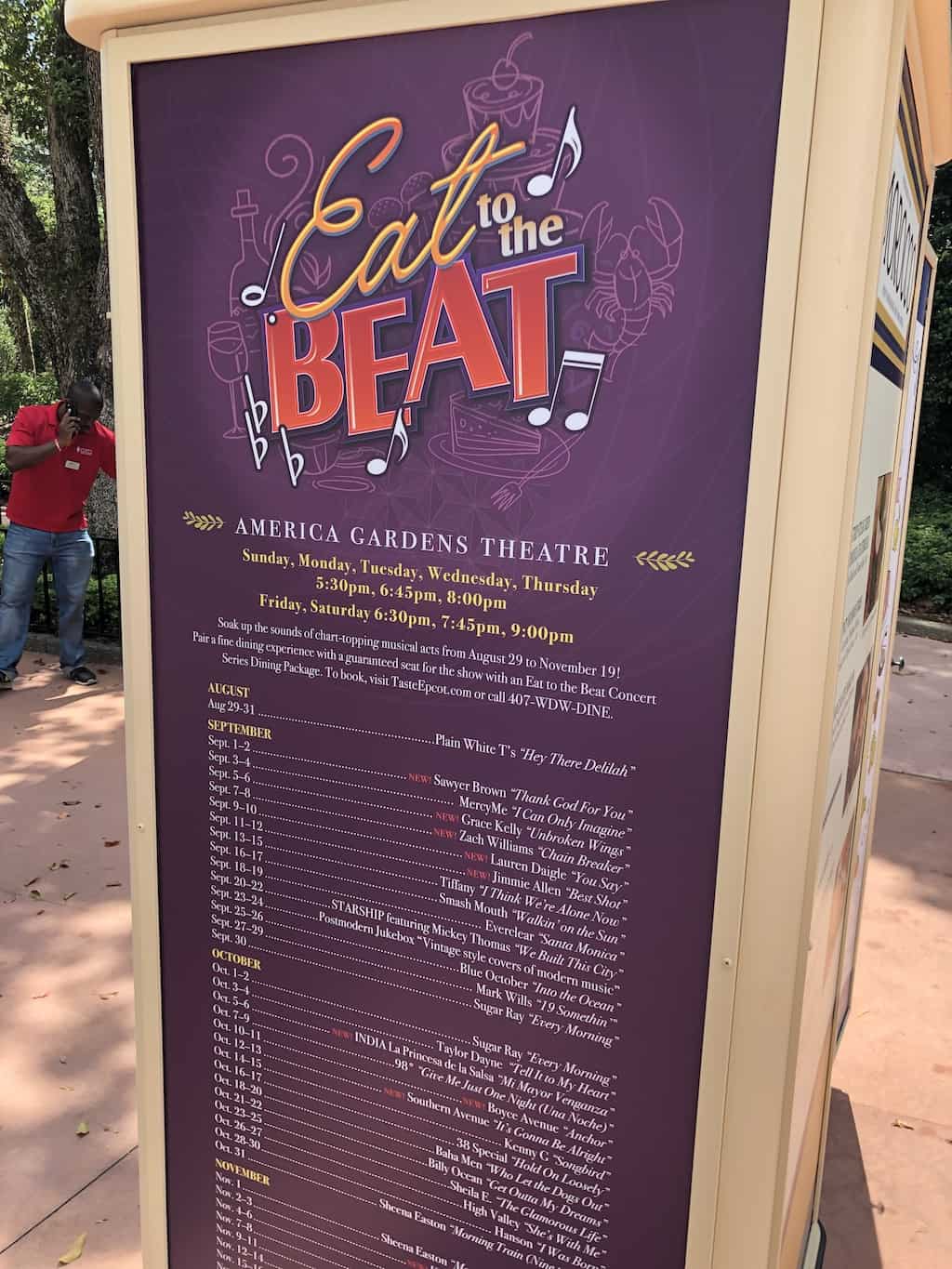 Welcome Center
It's easy to get caught up with all the new and returning food marketplaces that fill Epcot every fall, but don't forget there is a whole world of festival activity bustling in the Festival Welcome Center. Celebrity Chefs and tv personality will host demonstrations and interviews with plenty of tasting opportunities. You will be able to take a picture and get an autograph from some of your favorite chefs.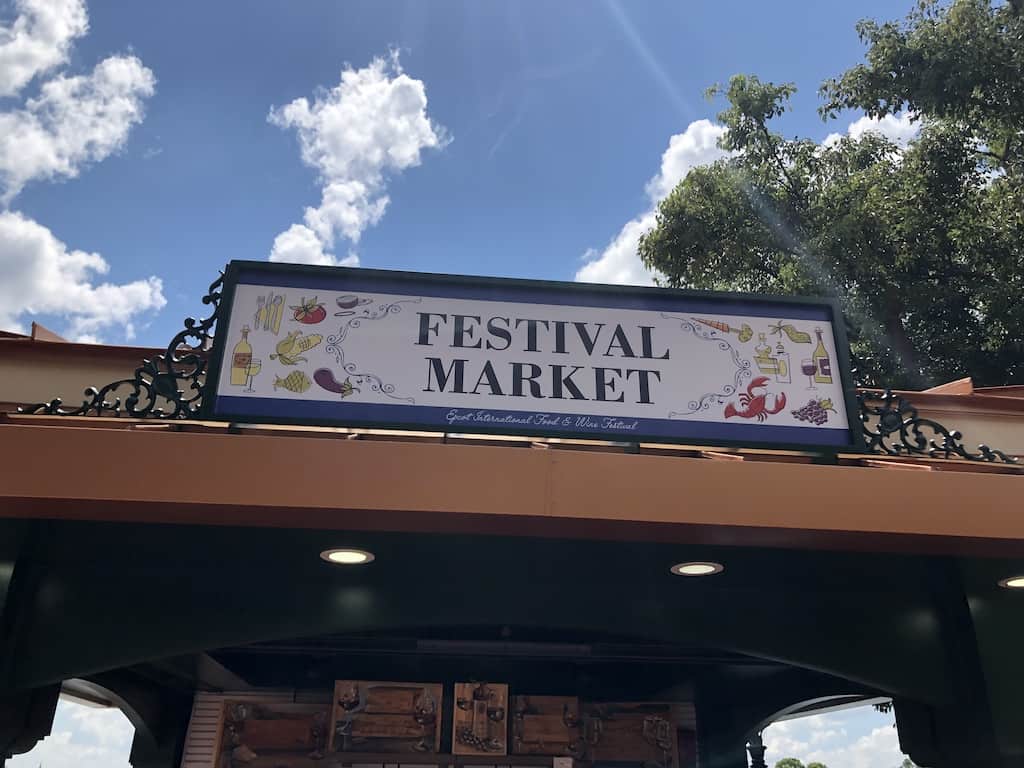 The Welcome Center has a schedule of seminars based on wine and beer tasting, pairings, and cheeses.These events are so informative and fun. If you are a home cook, or just want to learn a few things that will help you impress one day at a dinner party, the Festival Welcome Center is a goldmine of information and participation. Mix it! Make It! Celebrate It! is an event that empowers participants with clever techniques and insightful tips through workshops that provide hands on experience.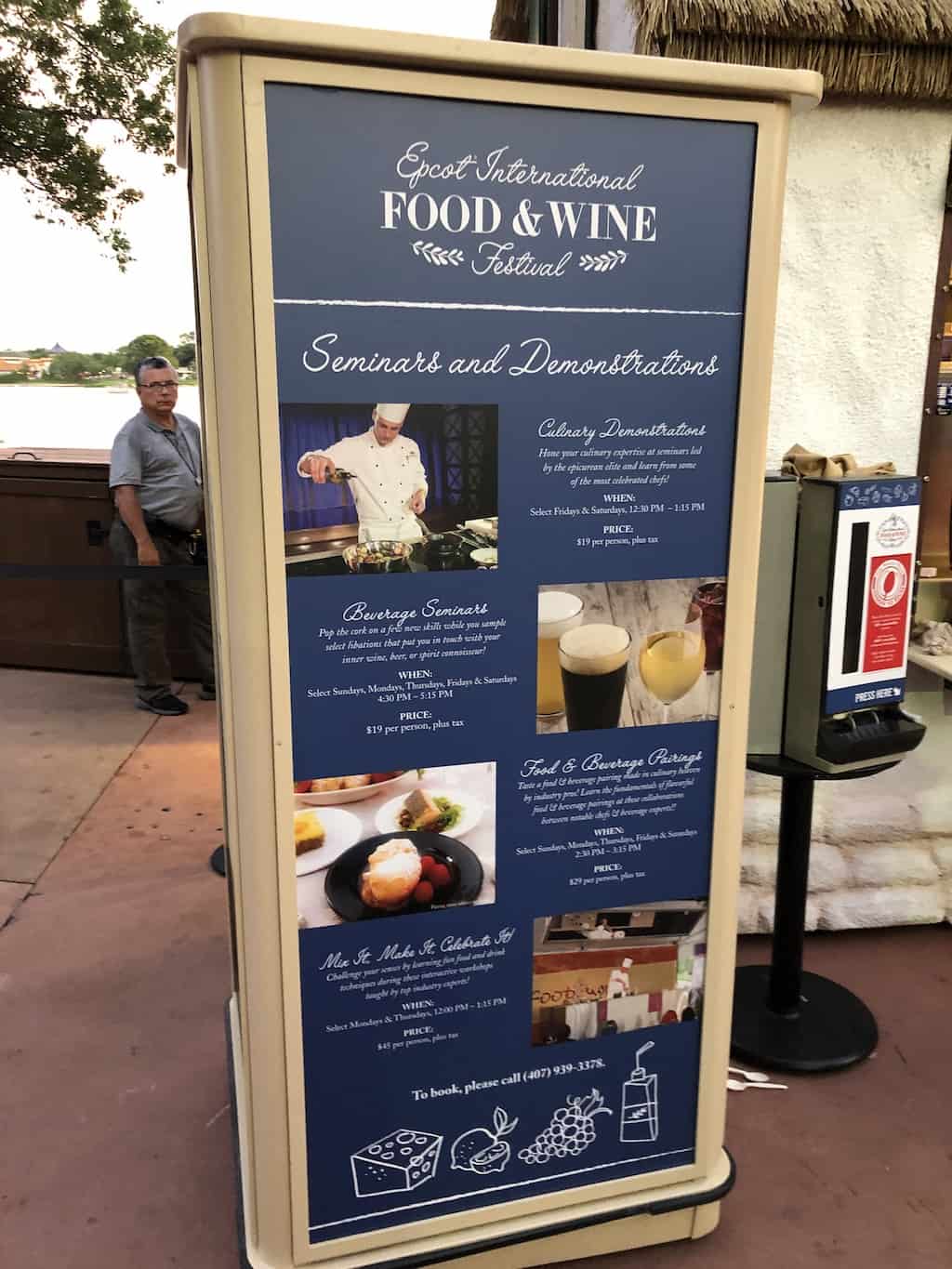 Plan Ahead
The International Food and Wine Festival at Epcot is much more than the marketplaces you will find as you make your way around the parks. These events require preparation and forethought, but they are wonderful experiences that will have you leaving the park with more things to love about food and wine.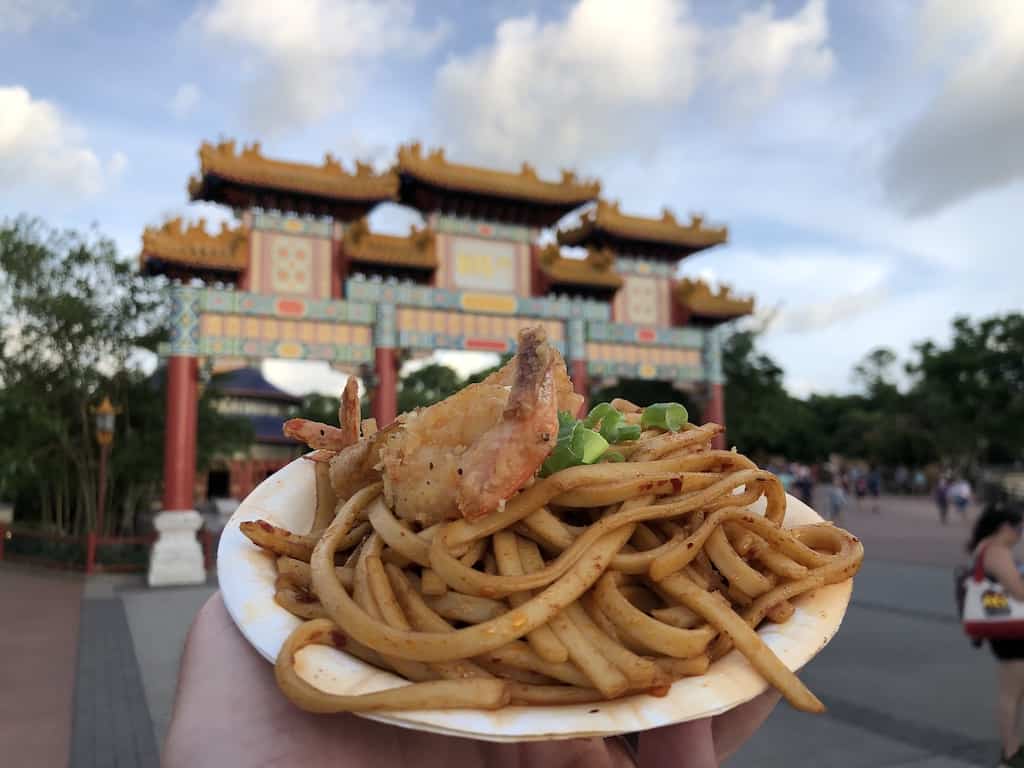 Many of these events are inexpensive, or have substantial value compared to other meal pricing, so I recommend looking into these special events further as you plan your next Visit to Walt Disney World.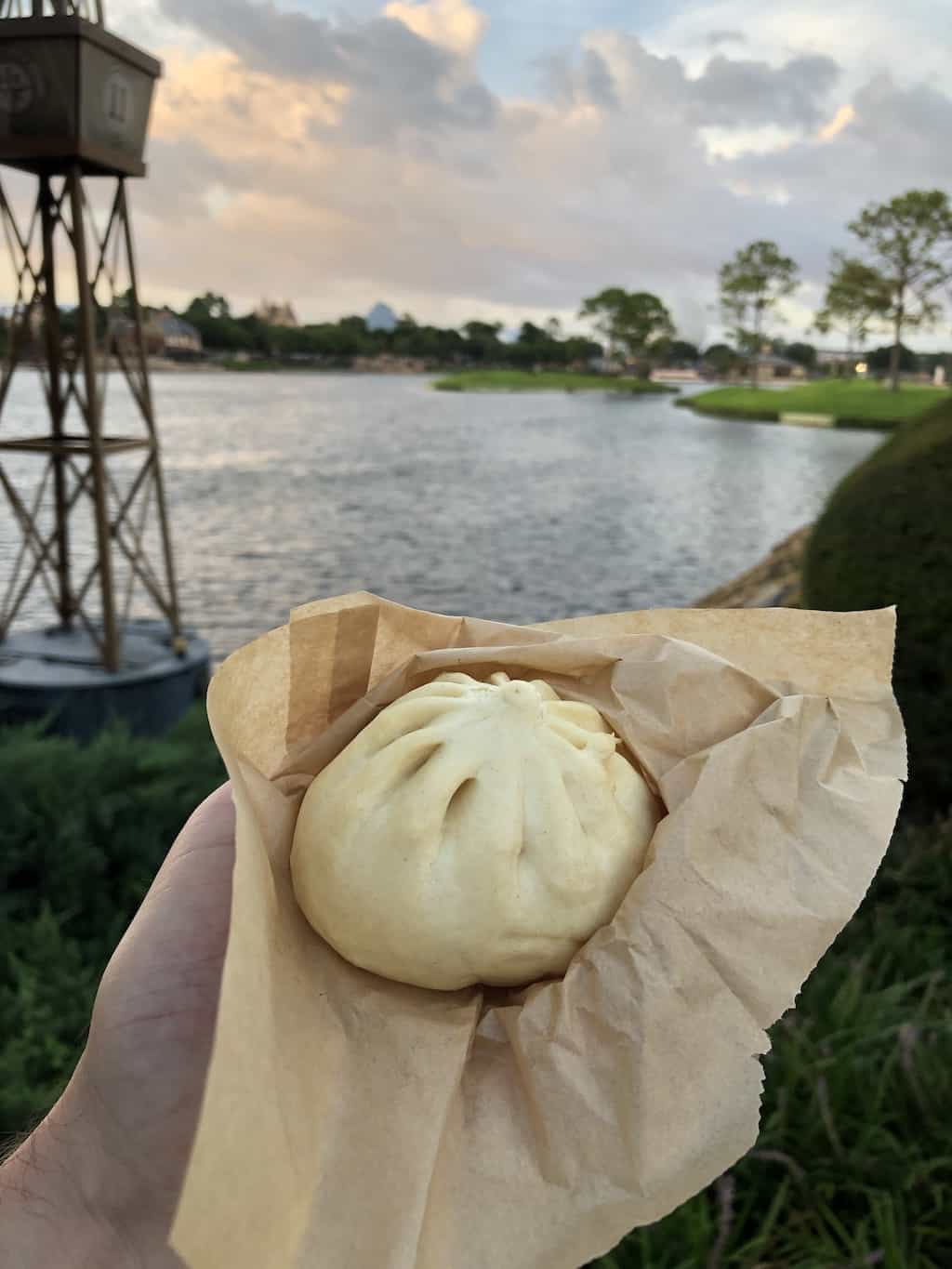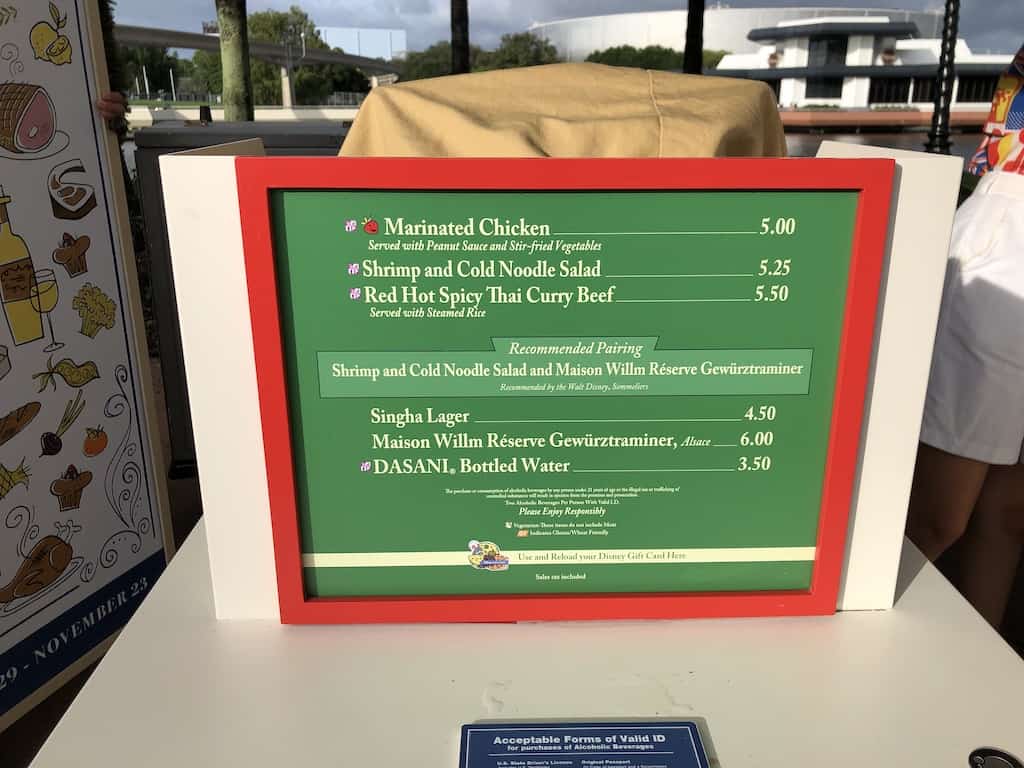 Be sure to follow us on Pinterest and PIN IT FOR LATER!