Long & Scott Farms 18th annual Corn Maze theme is Farm to Table. With 7 acres of cornfields, you will find twisting pathways, questions and answers, and picture rubbings.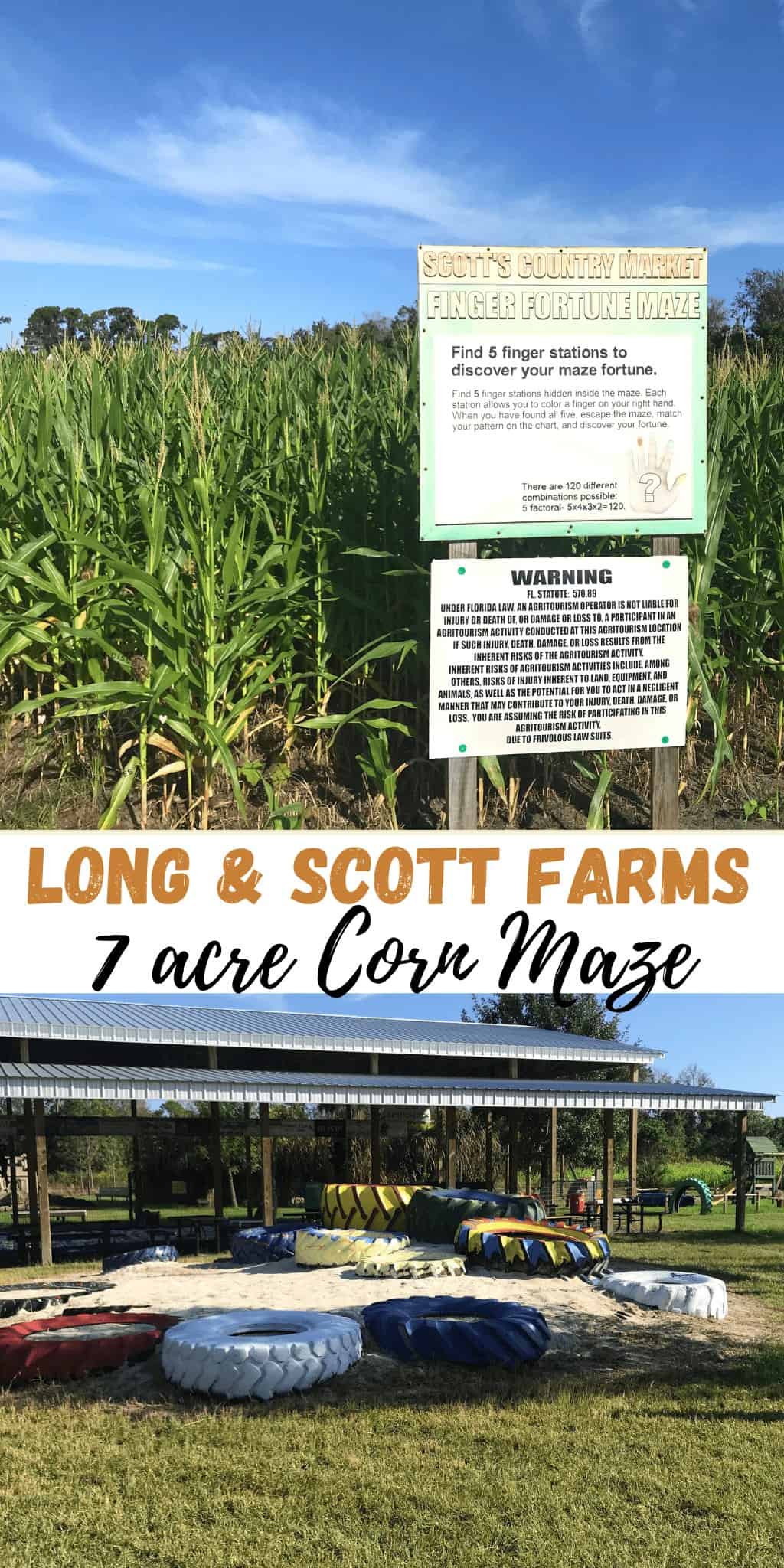 I was invited to a media event at Long & Scott Farms. All opinions are my own and may differ from yours. This post may contain affiliate links. See my disclosure policy for more info.
Long and Scott Farms Corn Maze Now Open
Fall is here and the weather is not fall-like, lol. Even though it doesn't feel like fall here in Central Florida, we are ready to celebrate Halloween, Thanksgiving, and Christmas.
And so is Long & Scott Farms. Their Corn Maze is now open as of Saturday, October 3rd and so is everything else.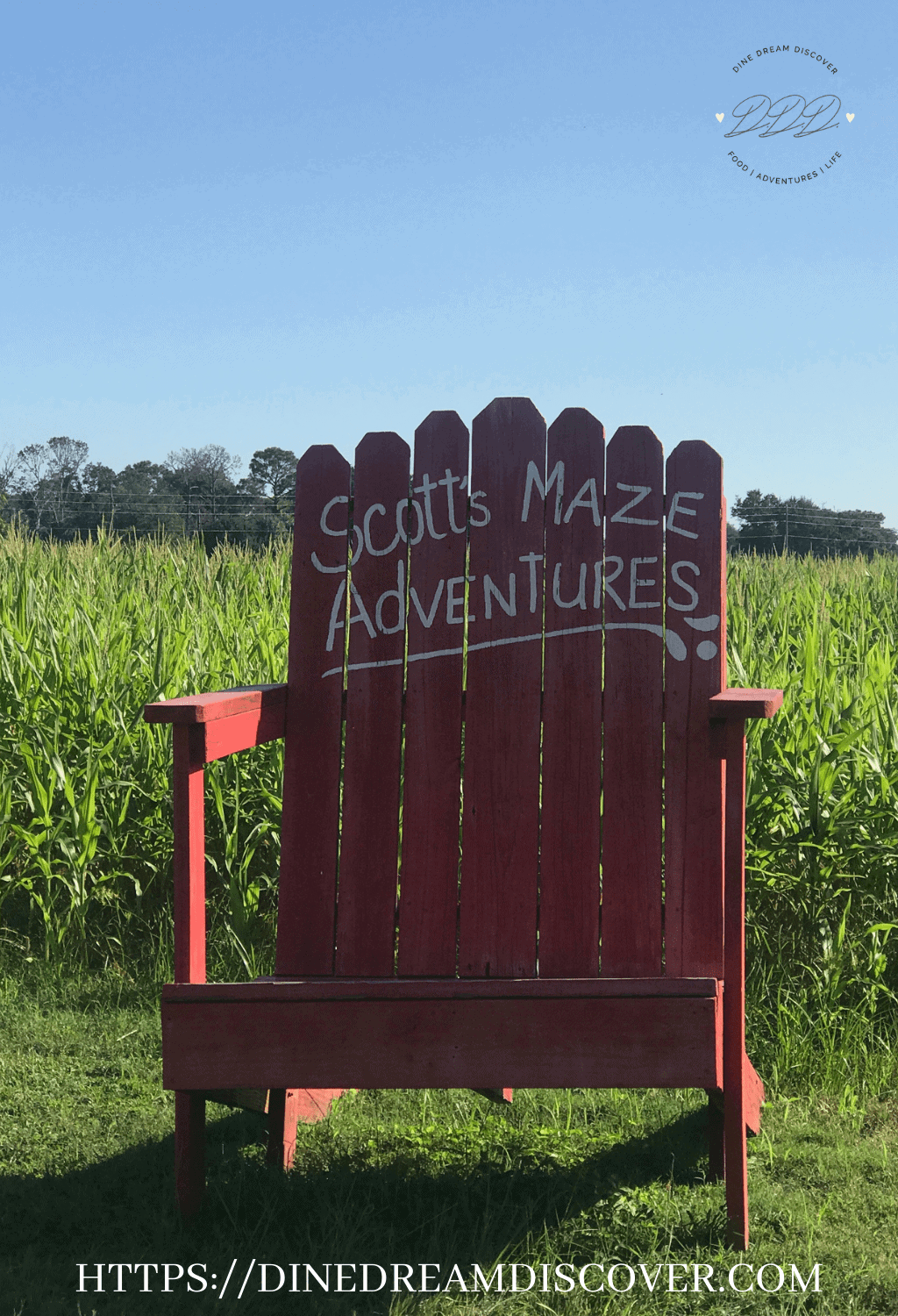 This year's Corn Maze theme is Farm to Table. With 7 acres of cornfields, you will find twisting pathways, questions and answers, and picture rubbings.
Can you believe it's their 18th year doing this?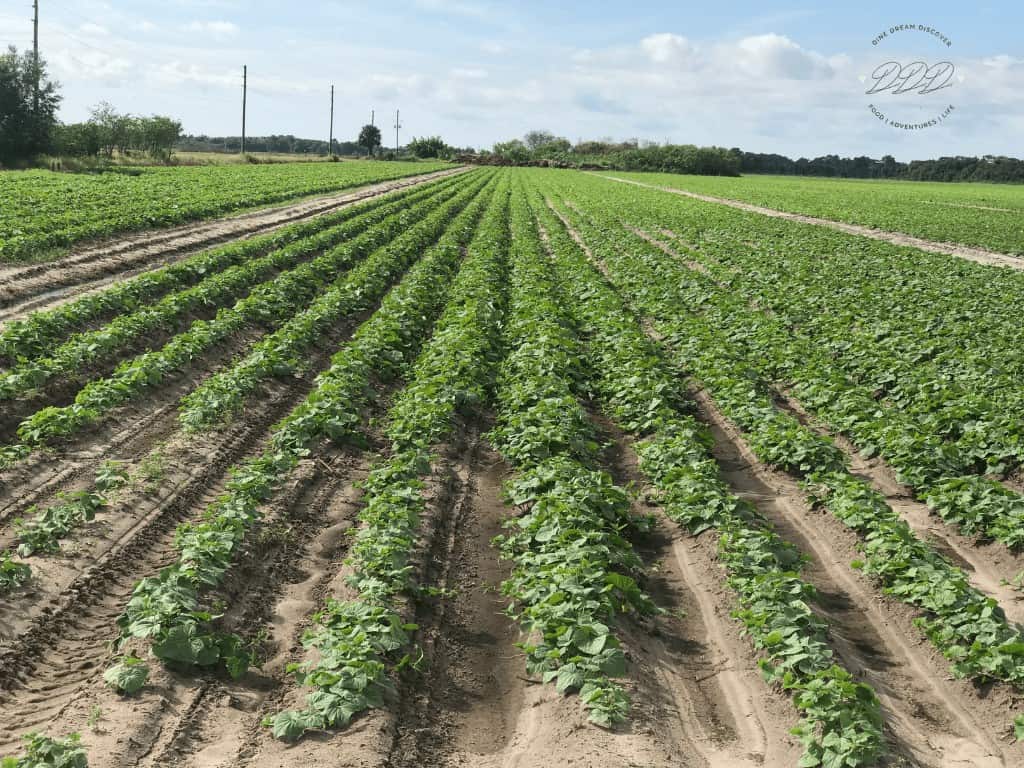 My first trip to Long & Scott Farms was 8 years ago in 2012. I thought it was amazing back then, but it has grown to be so much more.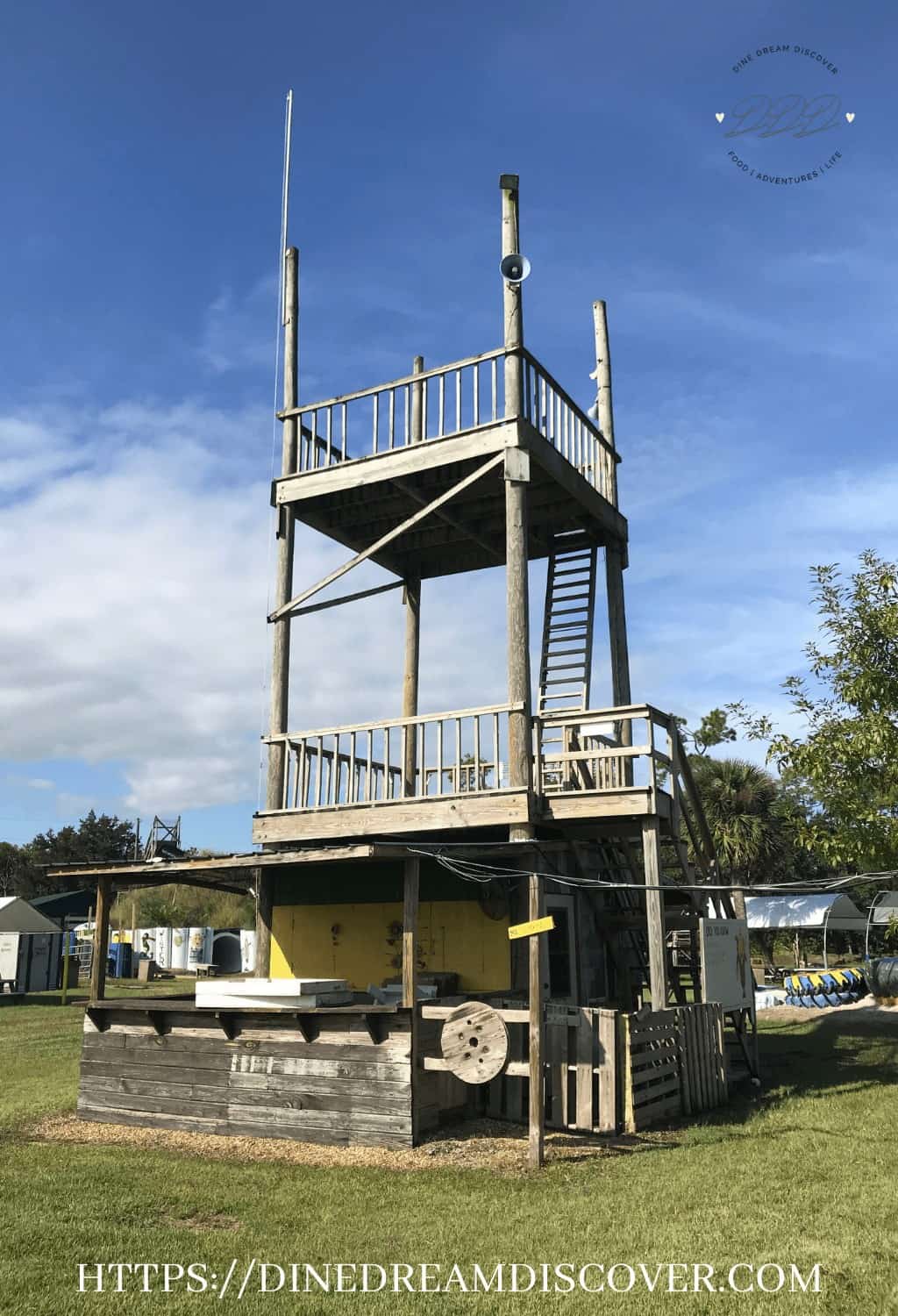 What you Need to Know
Even though this year will be a little bit different because of Covid-19, you can still enjoy it just as much.
Start by purchasing your tickets online. This will cut down on face-to-face interactions. It also helps them to schedule your arrival to cut down on everyone arriving at once.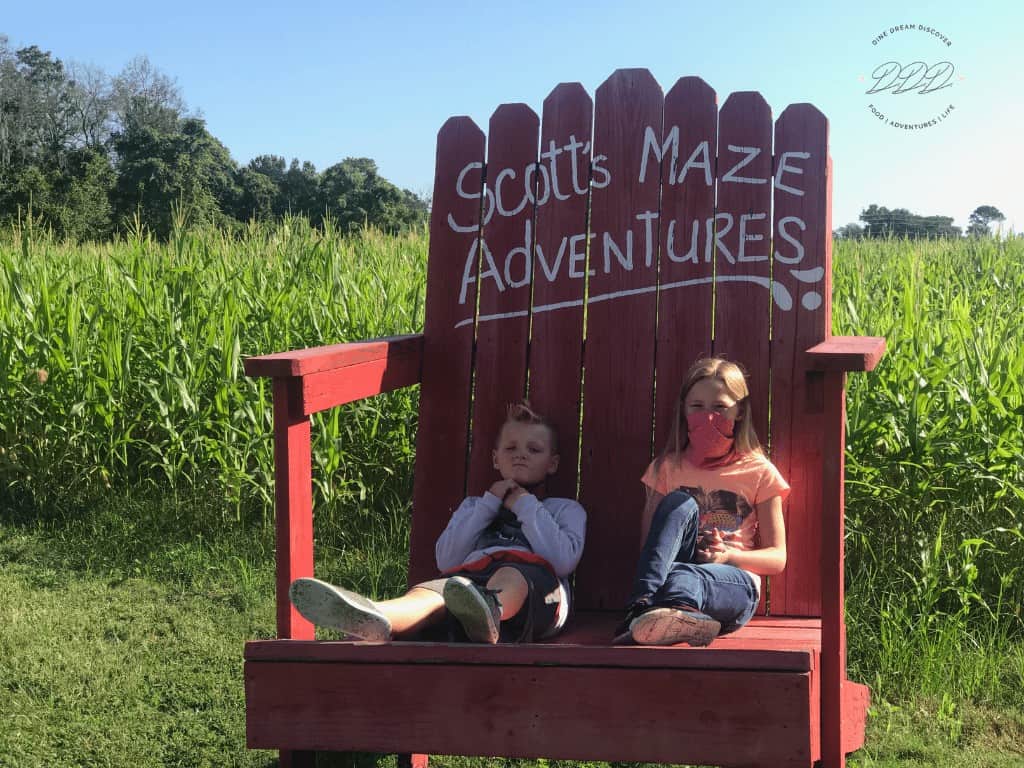 There will be a limited number of tickets sold for each date and time. Once you go online, just head over to purchase tickets online, select your date and then select your time.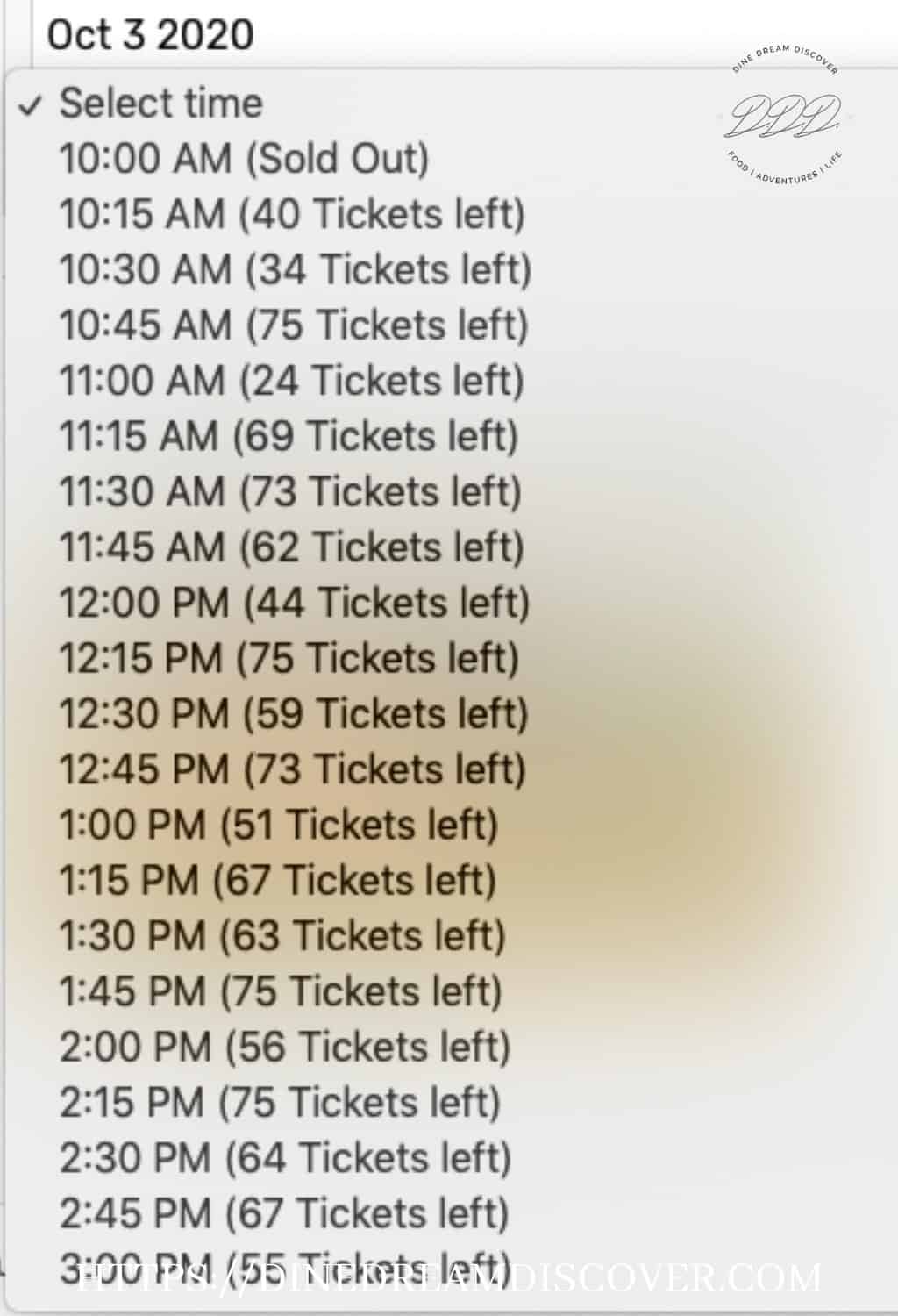 It will let you know how many tickets are available for each time slot. There will be some time slots available for walk-ins. But rather than having to wait in case, they're sold out, get your tickets online in advance.
View this post on Instagram
In addition, you can add a hayride for $4 more when purchasing your ticket also.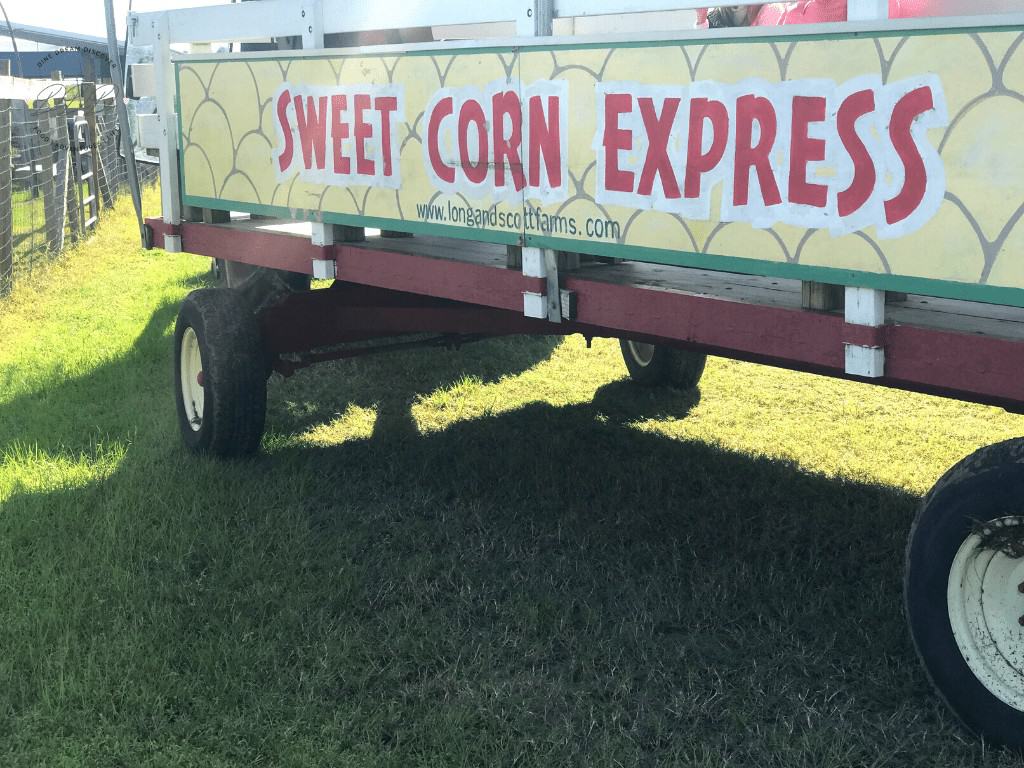 Even though it's located outdoors, masks are recommended when social distancing is not possible.
There are also hand sanitizing stations located around the farm. High contact surfaces are cleaned and sanitized frequently.
Corn Maze Dates and Hours
The corn maze runs from Saturday, October 3rd until December 13th.
Saturdays 10am – 5pm
Sundays 12 pm – 5 pm.
Additionally, Friday, November 27th is available at Special Black Friday Rates! Open 10am – 5pm.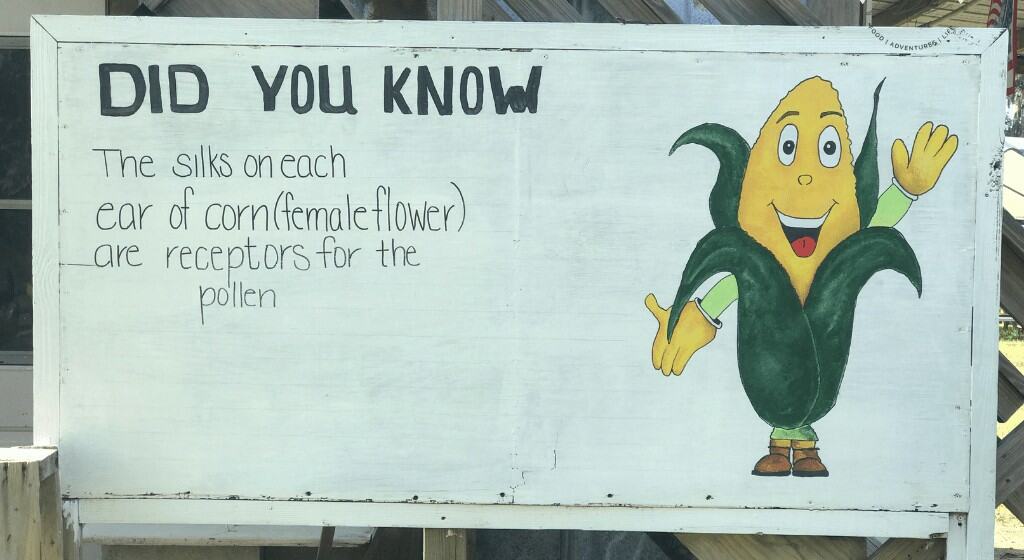 What would be more fun is the night maze. 👻 There will be 3 taking place this year on October 24th, October 31st, and November 7th from 6 pm until 10 pm.
What Else You'll Find at Long & Scott Farms
In addition to the seasonal 🌽 Corn Maze, you will also find a jumping pillow, zip line, super slide, and more! You can read about all the attractions here.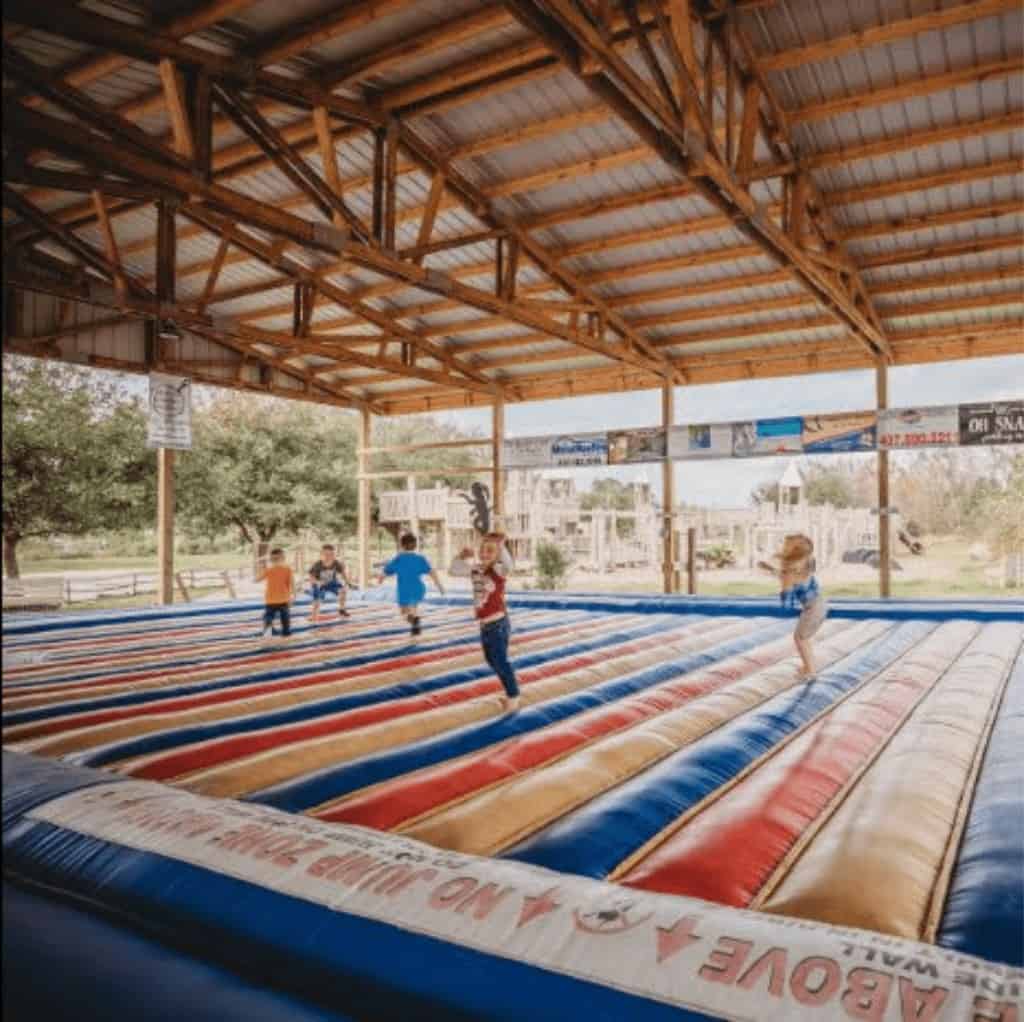 Image Credit: Long & Scott Farms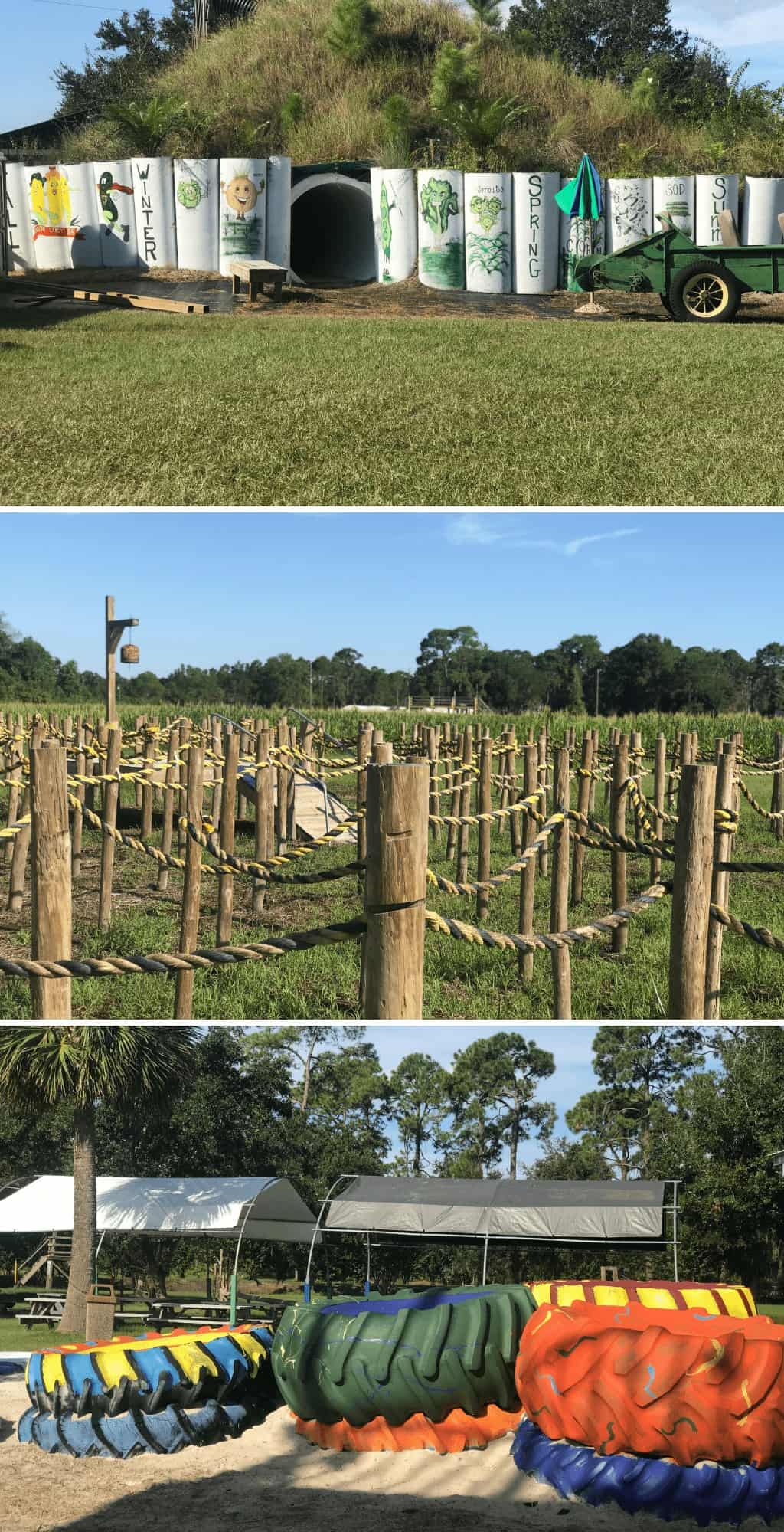 You will also find Scott's Country Market where you can purchase many of their homegrown products such as Zellwood Triple-Sweet Gourmet Corn, collard greens, cabbage, pickles, and okra.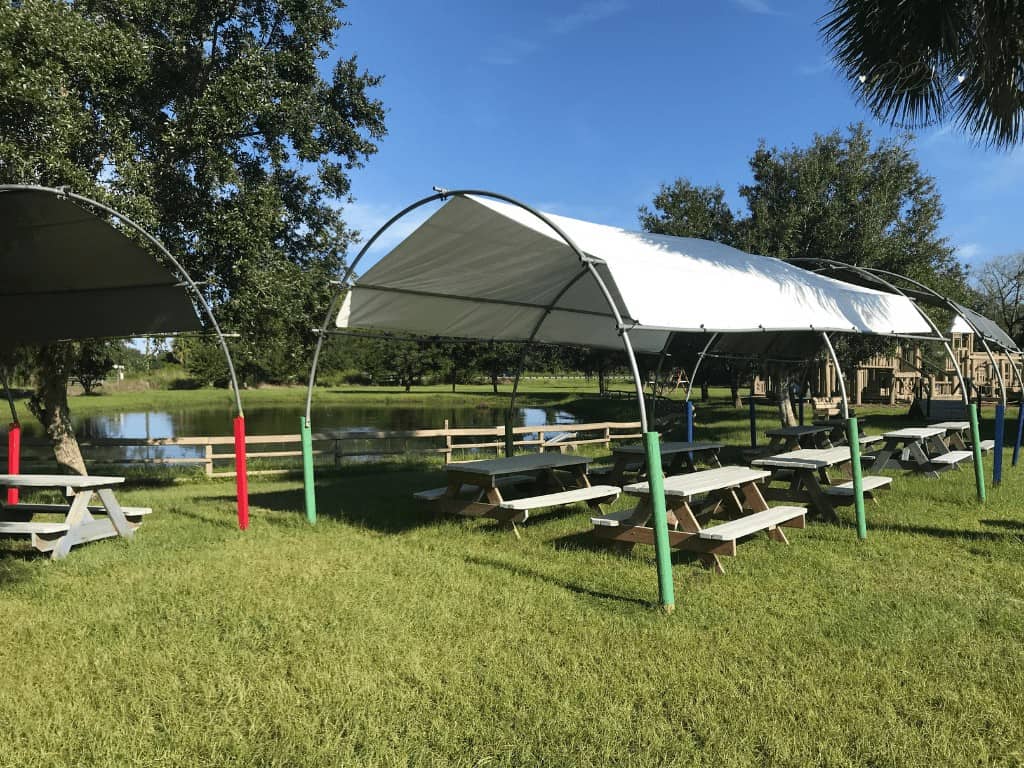 Other produce such as onions, tomatoes, potatoes, peppers, and more from other local farms.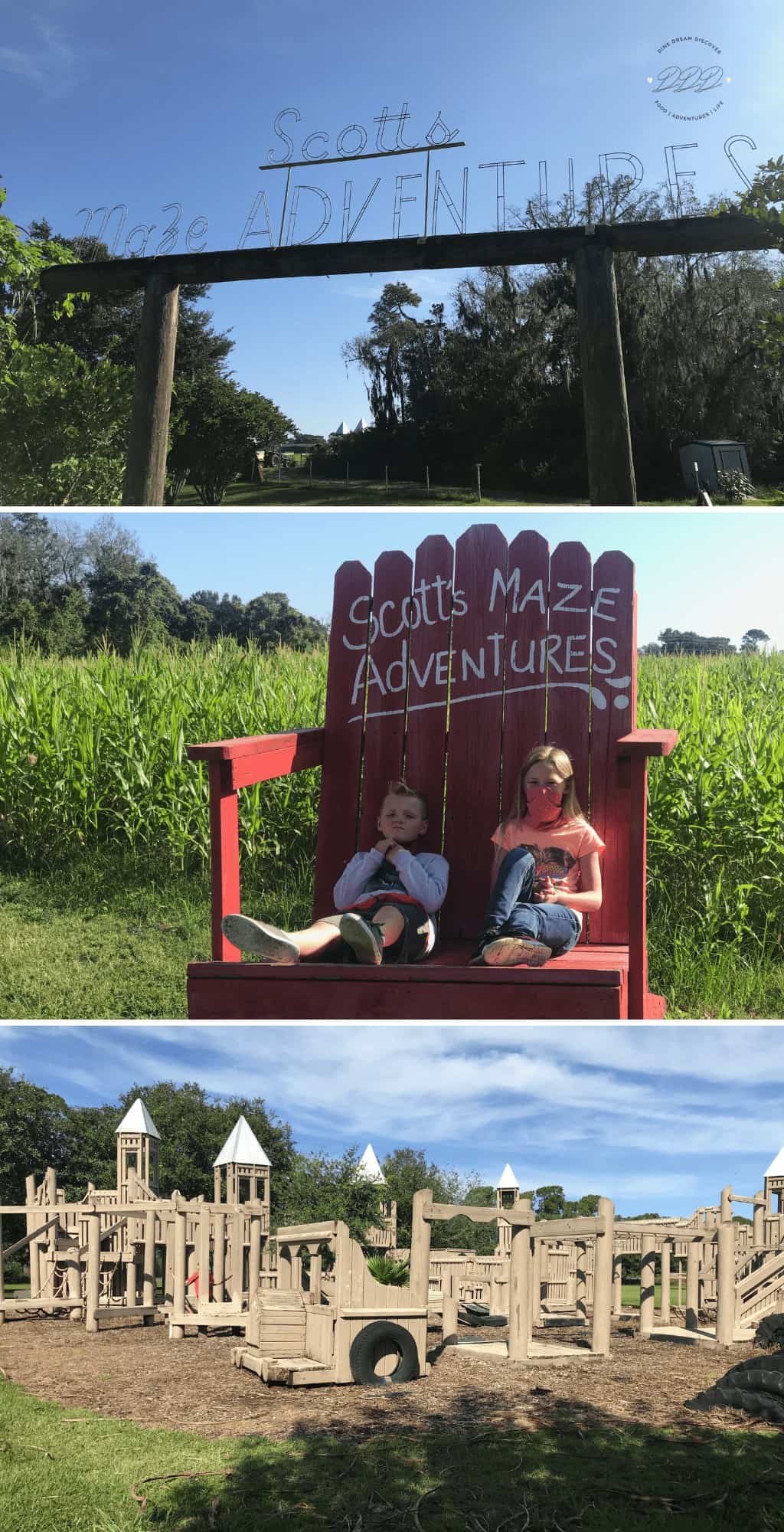 There is also dressings, jellies, salsas, mustard, hot sauce, honey, and the list goes on.
You can order any of these items online for curbside pickup Monday through Friday 9-3. Don't forget the pumpkins! 🎃
Long & Scott Farms Location
They are located in Lake County, Florida at 26216 County Rd 448A, Mt Dora, FL 32757. Their phone number is (352) 383-6900. Connect with Long & Scott Farms on Facebook, Instagram, and Twitter.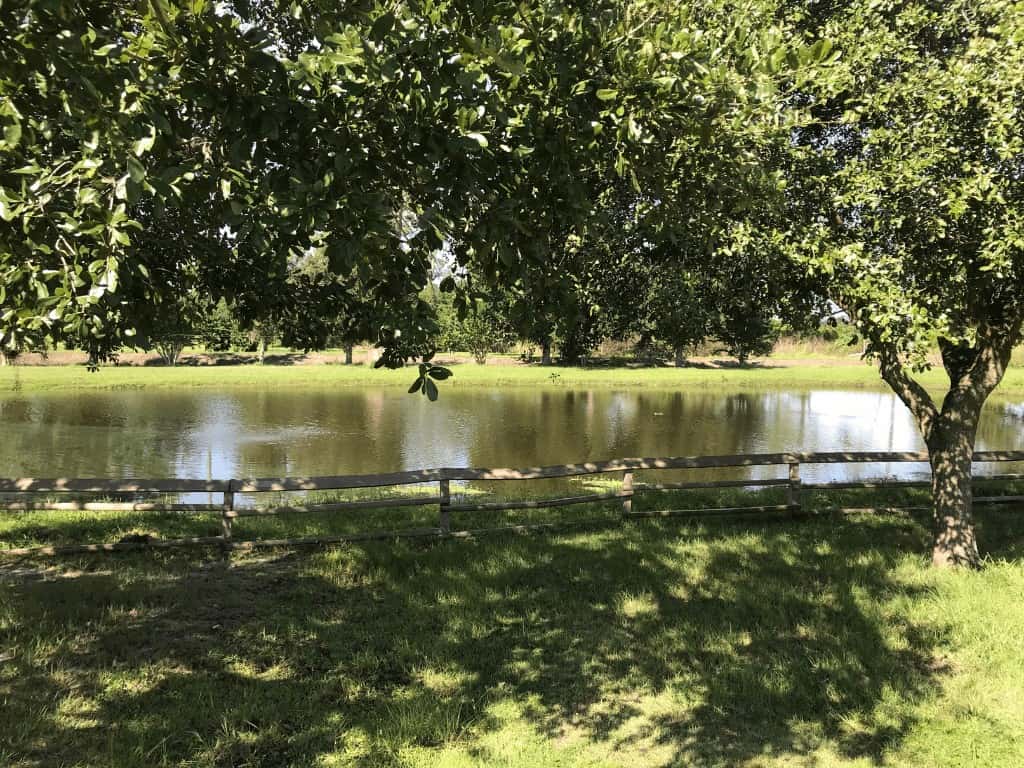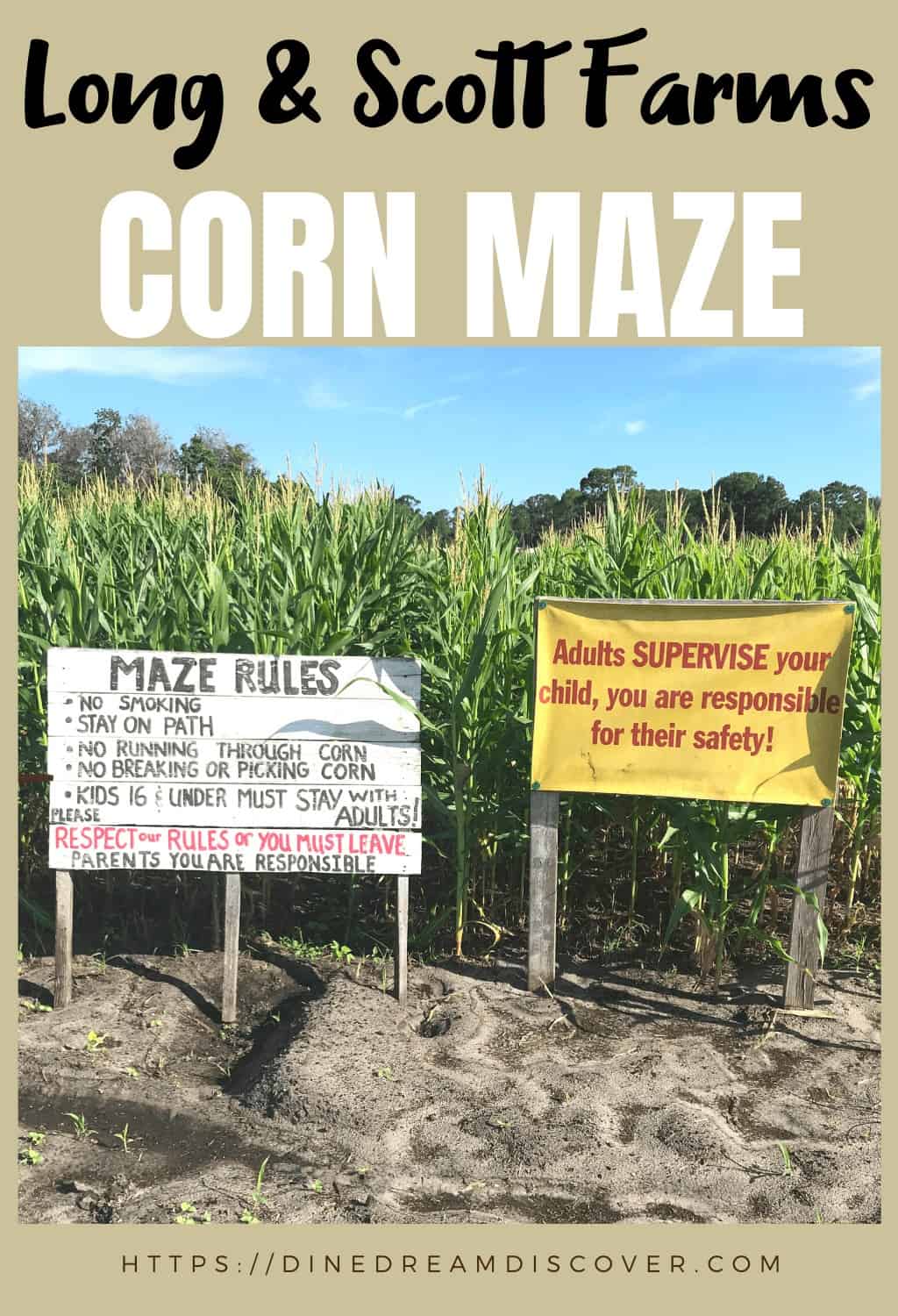 Follow us on Pinterest and PIN IT FOR LATER!