Welcome to Long and Scott Farms annual Maze Adventures featuring a Pirates Corn Maze, as well as Food trucks, Craft vendors, a ride on the Sweet Corn Express, and so much more.
We received complimentary passes to the Pirates Corn Maze. All opinions are my own and may differ from yours. This post may contain affiliate links. See my disclosure policy for more info.
Pirates Corn Maze at Long and Scott Farms - Zellwood, FL
Fall is here and that means Long and Scott Farms Corn Maze is open! This year's theme is Pirates of the Corn Maze.
Yes, the opening is a little later than usual, a week late this year thanks to hurricane Ian. We've been going for 10 years and every year there is something new.
But alas, it has opened and Long and Scott Farms has something for everyone.
A Pirates Adventure
Who doesn't love pirates? So you thought you knew everything there is to know about pirates, did ya?
It's a 6.5-acre Pirate adventure full of fun Pirate facts in the shape of a Pirate ship.
Grab a Maize Quest booklet and head through the cornfield maze adventure.
Slide your map in the Maize-O-Vision for Poppit's clues.
More Things to Do at Long and Scott Farms
There is more to do than just the Pirate's Corn Maze at Long and Scott Farms. Check out the list below:
Wooden Playground - Kids have a lot of energy so why not let them release some of it after going through the maze. Just sit back and relax and take some time for you.
Food Trucks - I don't remember there being food trucks last year, but it was a really nice surprise to see such a variety. Grab a bite to eat and watch the kids play.
Crafts - There were a few tents with Arts and Crafts on display. I've been a fan of craft shows for a really long time. There were some nice items to choose from.
Sweet Corn Express - Take a ride on the Sweet Corn Express and learn more about Long and Scott Farms.
Bouncy Pad - Again, let the kids release some of that pent-up energy from being in school all week. They'll sleep good tonight.
Wind Tunnel - Take a walk in the wind tunnel. Be a gymnast too, lol.
Corn Hole - Play a game of corn hole and see who wins.
Face Painting - Who doesn't love getting a nice work of art painted on their face?
Zip Line - The zip line is fun for the little ones. Aubrey and Noah were a little too tall this year so they couldn't go on it.
Bamboo Fishing Poles - Fish off the pier with a bamboo fishing pole. The kids really enjoyed this.
More Things You Will Find
You will also find Scott's Country Market where you can purchase many of their homegrown products such as Zellwood Triple-Sweet Gourmet Corn, collard greens, cabbage, pickles, and okra.
There is also dressings, jellies, salsas, mustard, hot sauce, honey, and the list goes on. 
You can order any of these items online for curbside pickup Monday through Friday 9-3. Don't forget the pumpkins! 🎃
See, there are many things to do at Long and Scott Farms. Every year they add more and more.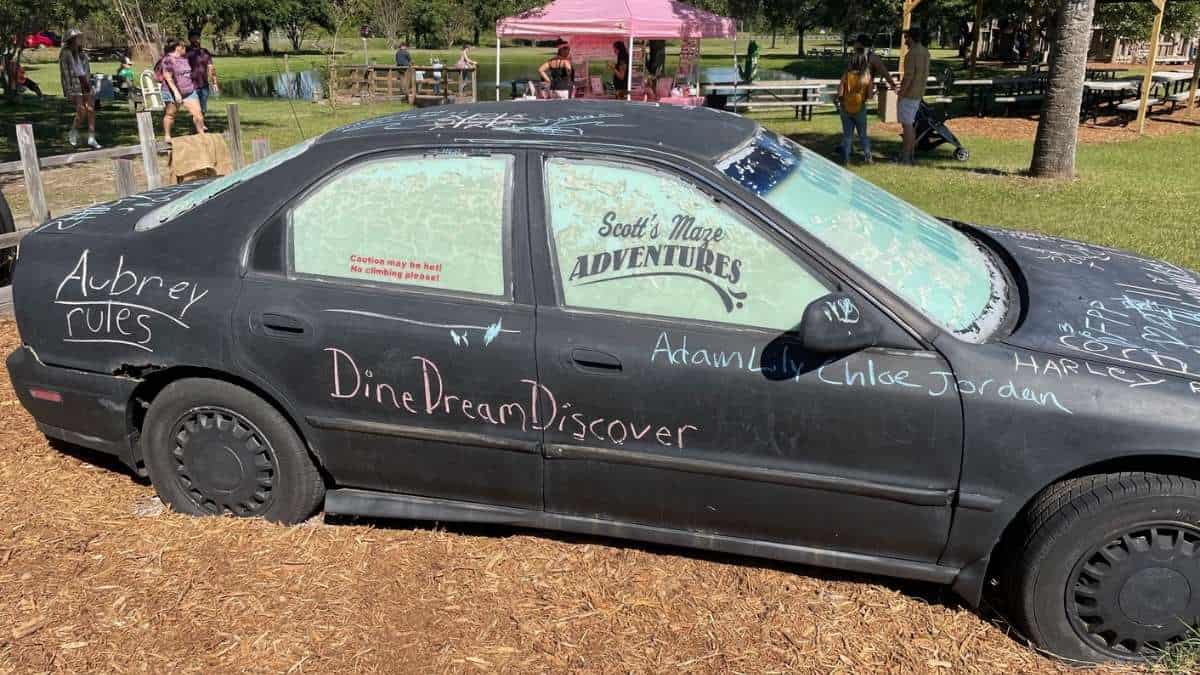 Dates and Admission Fees
Start by purchasing your tickets online. This will cut down on face-to-face interactions. 
The maze will run from Oct. 8 – Dec. 11, 2022:
Saturday: 10:00 a.m. – 5:00 p.m.
Sunday: 12:00 p.m. – 5:00 p.m.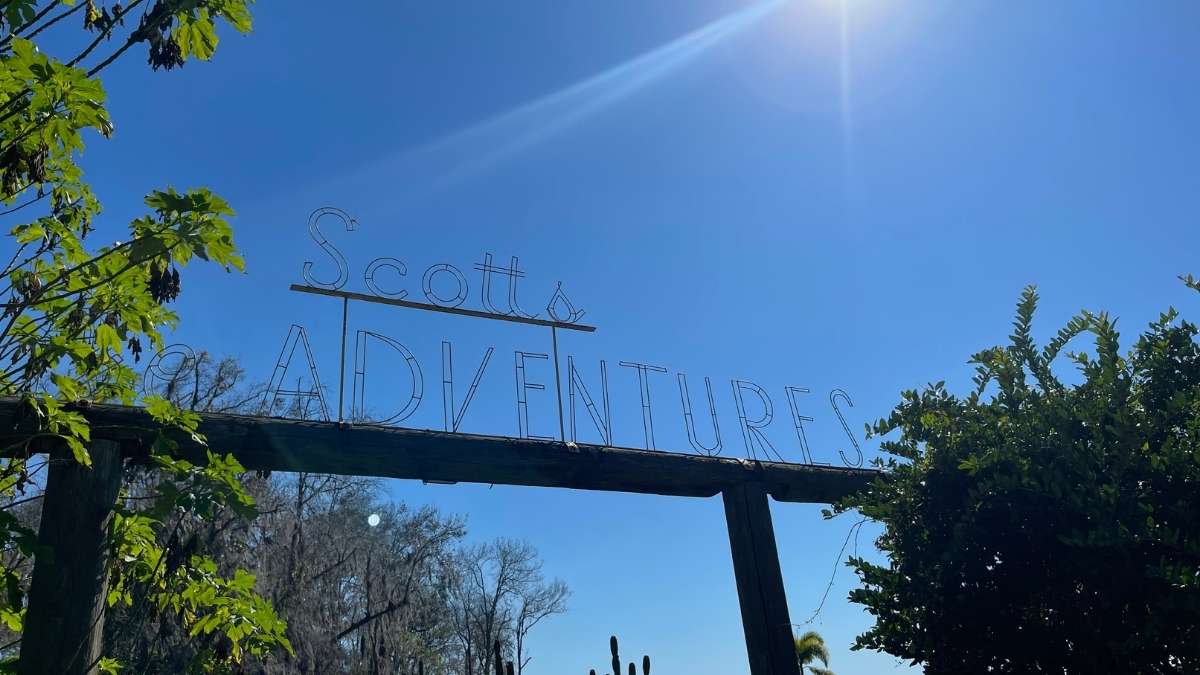 Night Mazes – October 15 (Latin Night), 22 (Country Night), 29 (Family Friendly Halloween), and November 12 (Salute to Our Veterans! All military in free all weekend) 6 pm to 10 pm.
Admission (4 years & up): $15 online, $17 at the gate
Groups of 20+ guests must pre-schedule a reservation to receive a discount. Reservations for groups are open Tuesdays through Sundays.
For more information, visit: www.longandscottfarms.com.
Long & Scott Farms Location
They are located in Lake County, Florida at 26216 County Rd 448A, Mt Dora, FL 32757. Their phone number is (352) 383-6900. Connect with Long & Scott Farms on Facebook, Instagram, and Twitter.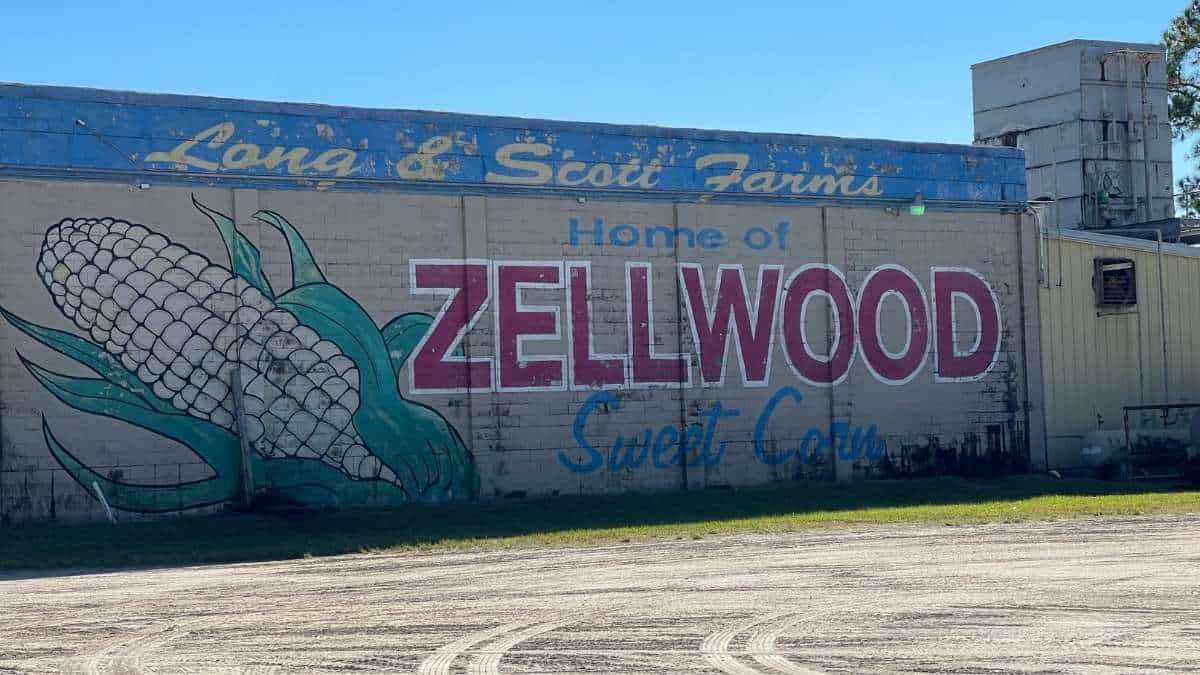 Follow us on Pinterest and PIN IT FOR LATER!