The Smithsonian Jellyfish Aquarium Science Kit is a jellyfish simulator that duplicates the natural movements of jellyfish in a bloom.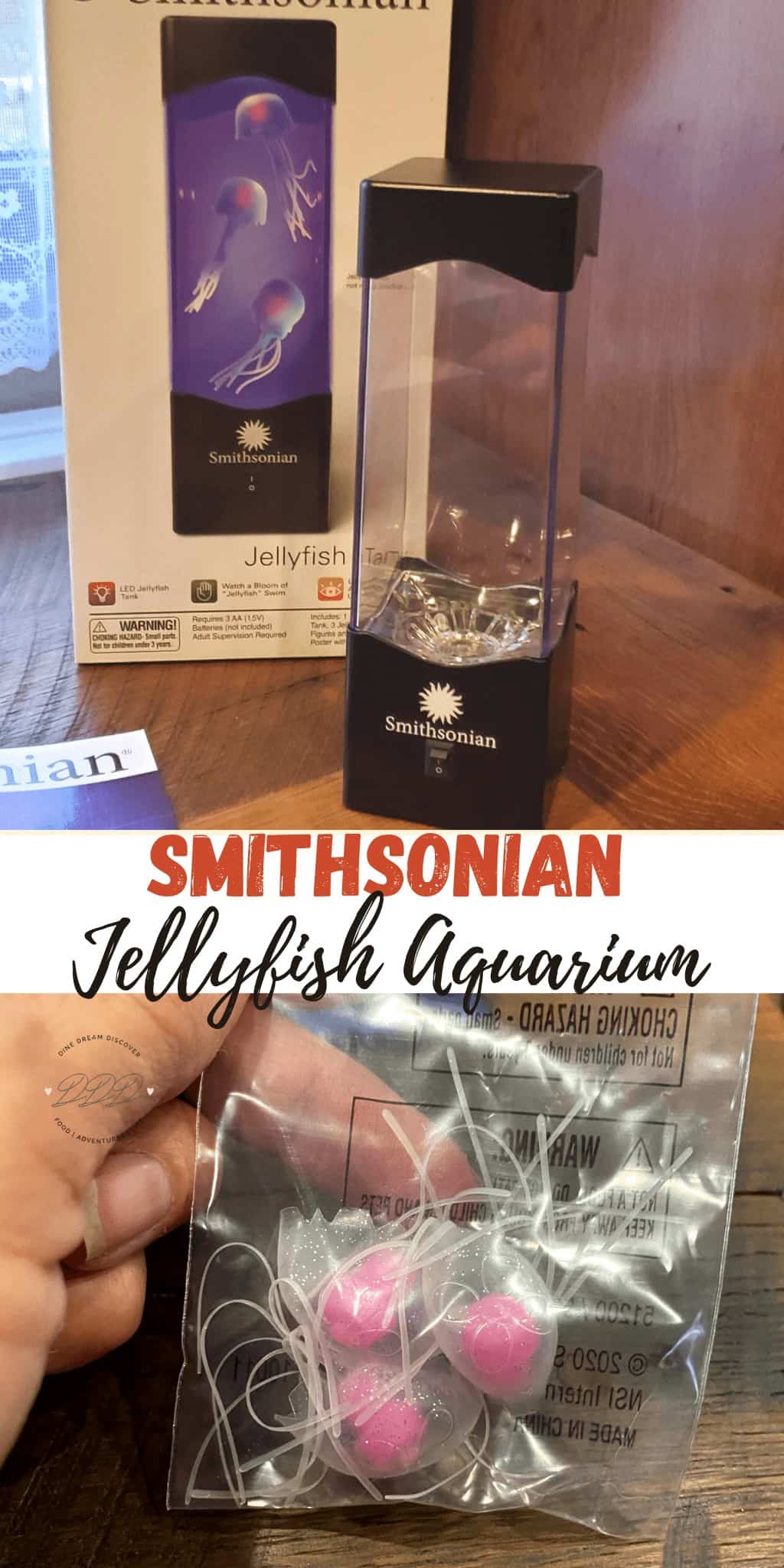 I received the product mentioned below in order to facilitate my review. All opinions are my own and may differ from yours. This post may contain affiliate links. See my disclosure policy for more info.
Jellyfish Aquarium: A Science Kit From Smithsonian
One feature that always makes an impression in any room is an aquarium. No matter where you go if they have a fish tank, that thing is going to be the centerpiece, no matter how large or small.
Aquariums are fun and engaging for kids. They also have the potential to enhance your environment by making it more vibrant or soothing, whichever you prefer. The trouble with aquariums is the upkeep.
Sadly, even a simple goldfish bowl can be troublesome for people with small children. Luckily there is an alternative that provides pretty much all the benefits of an aquarium without any of the maintenance and pressure that comes with keeping living creatures healthy.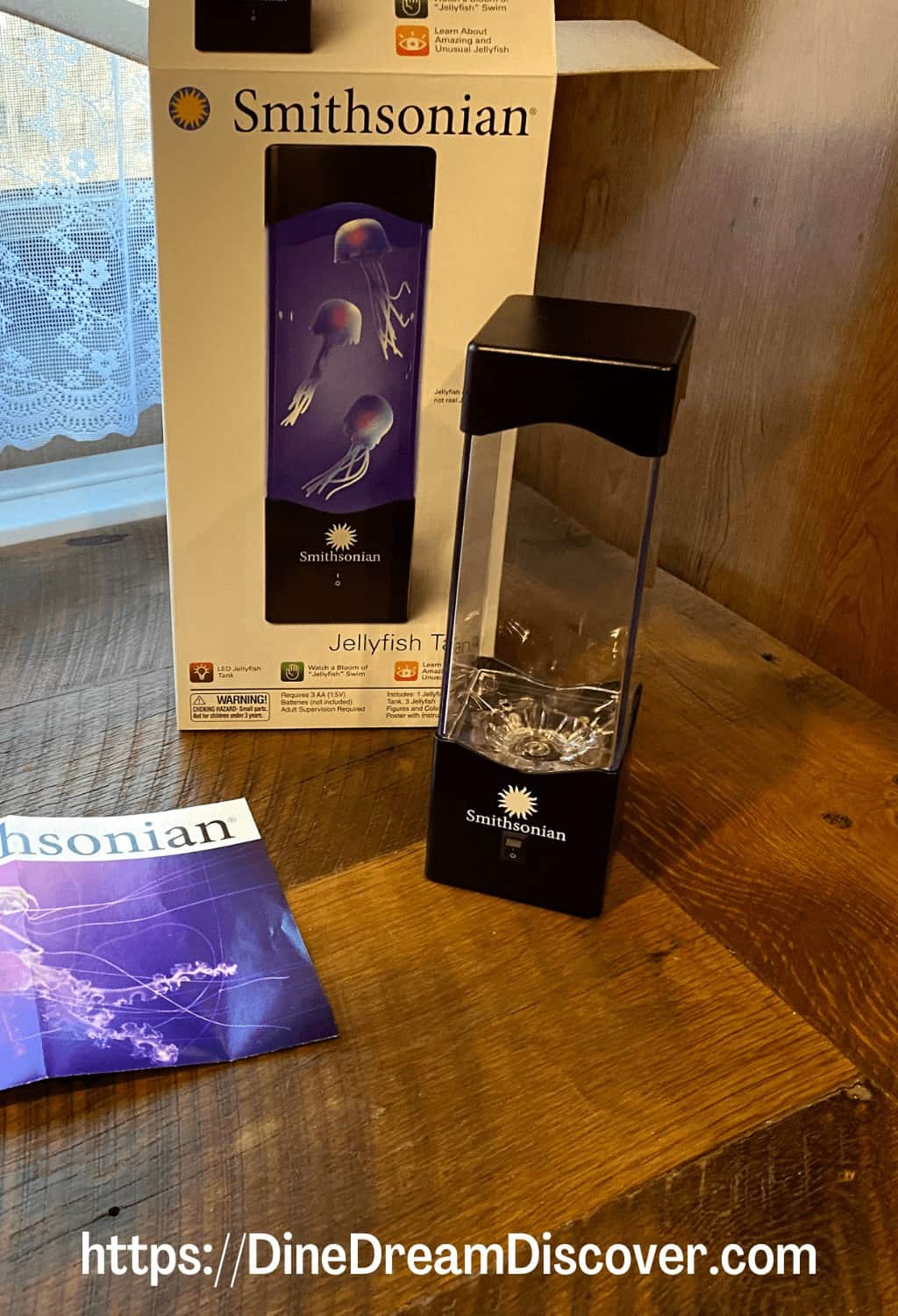 The Smithsonian Jellyfish Aquarium Science Kit is a jellyfish simulator that duplicates the natural movements of jellyfish in a bloom and is the perfect addition to our Holiday Gift Guide.
What's a Jellyfish Bloom?
Scientists refer to a sharp increase in the population of jellyfish as a bloom. Blooms are the result of the high reproductive rate in jellyfish. They are high in density when they occur, so the tiny aquarium does a good job demonstrating the impact of confined space on a high population of jellyfish.
The Smithsonian Jellyfish Aquarium Science Kit is branded as a STEM toy, but it mostly serves as room decor to inspire tranquility. Think of it as a high-tech lava lamp.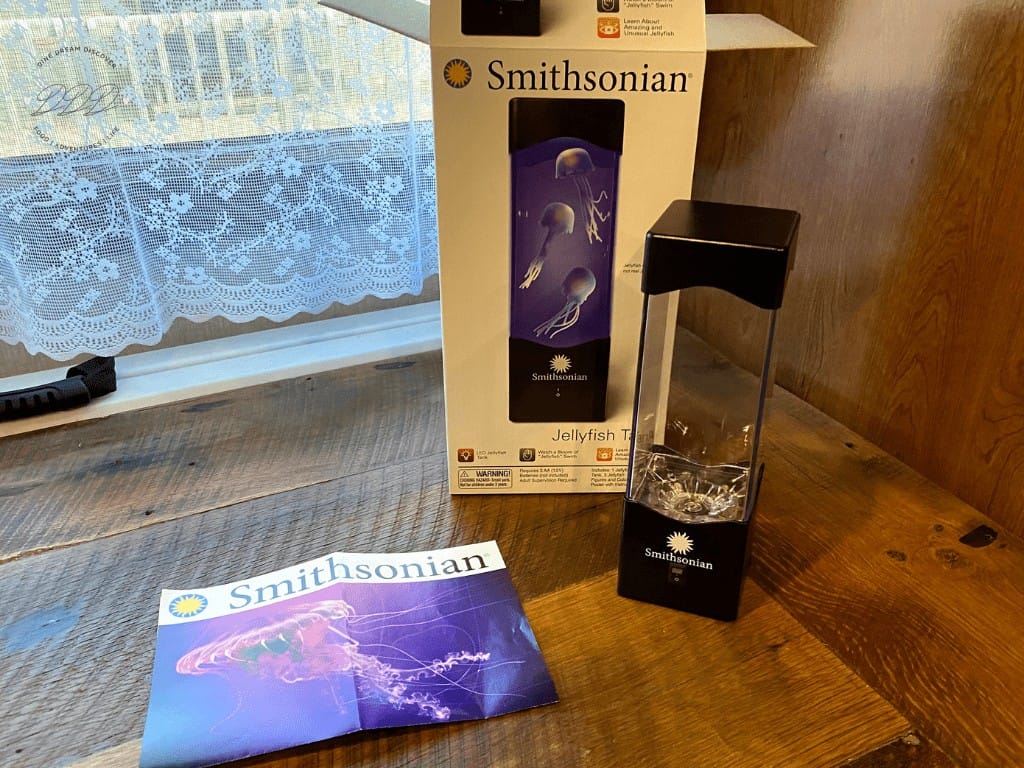 That's not to say that there isn't plenty of learning material here. You can learn almost as much from watching these simulated jellyfish as you can at a real aquarium.
Learning About Jellyfish
Jellyfish are fun to watch, but you can learn about these strange creatures, too. Gain an understanding of how jellyfish swim, learn about how they sting, and why.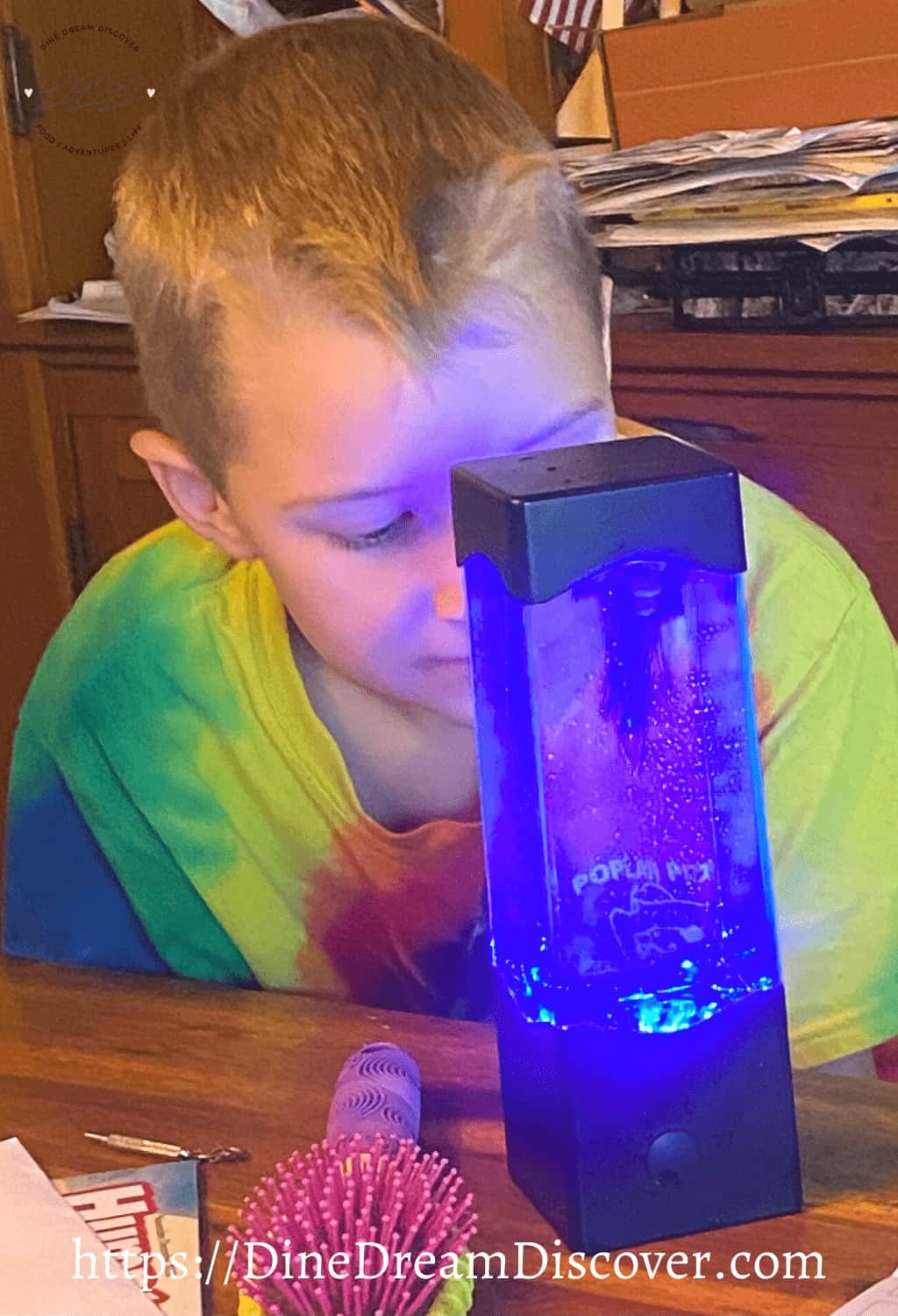 Most of the learning you experience with this aquarium is through the color poster and simple observation. The aquarium comes with three jellyfish which you add to the tank yourself during assembly. It's up to you whether you want to use all three or just one or two.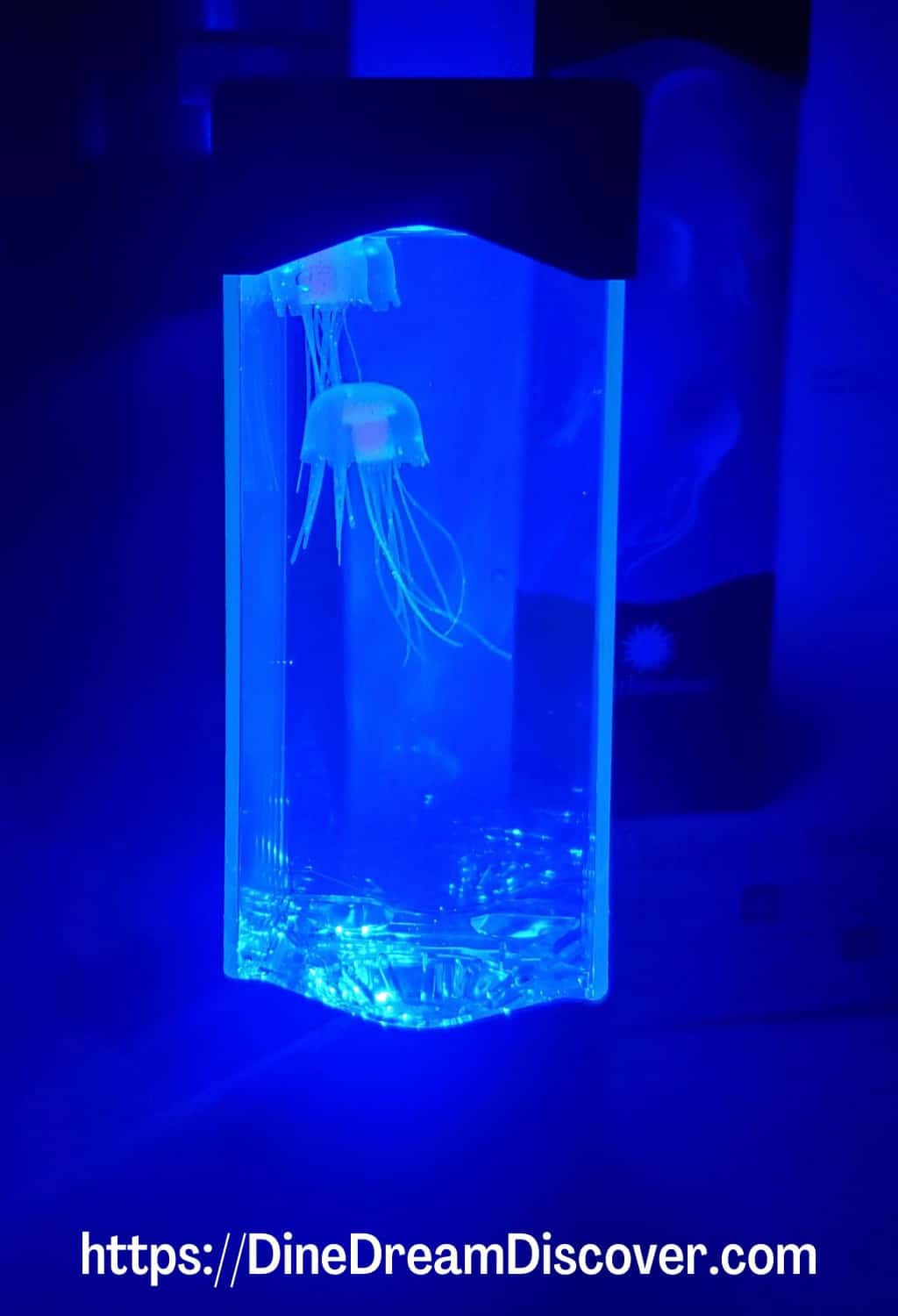 Smithsonian Jellyfish Aquarium Science Kit
There are a lot of jellyfish simulators, just like there are many varieties of other types of science kits. This kit is easy to assemble and does not require much effort after putting it all together. It's mostly a nice piece to keep on your shelf or desk for a little bit of light and color.
The simulated motion of the jellyfish is quite nice and the price of this kit is reasonable compared to others. This kit includes a tank and three jellyfish, but the LED needs 3 AA batteries to operate, which aren't included.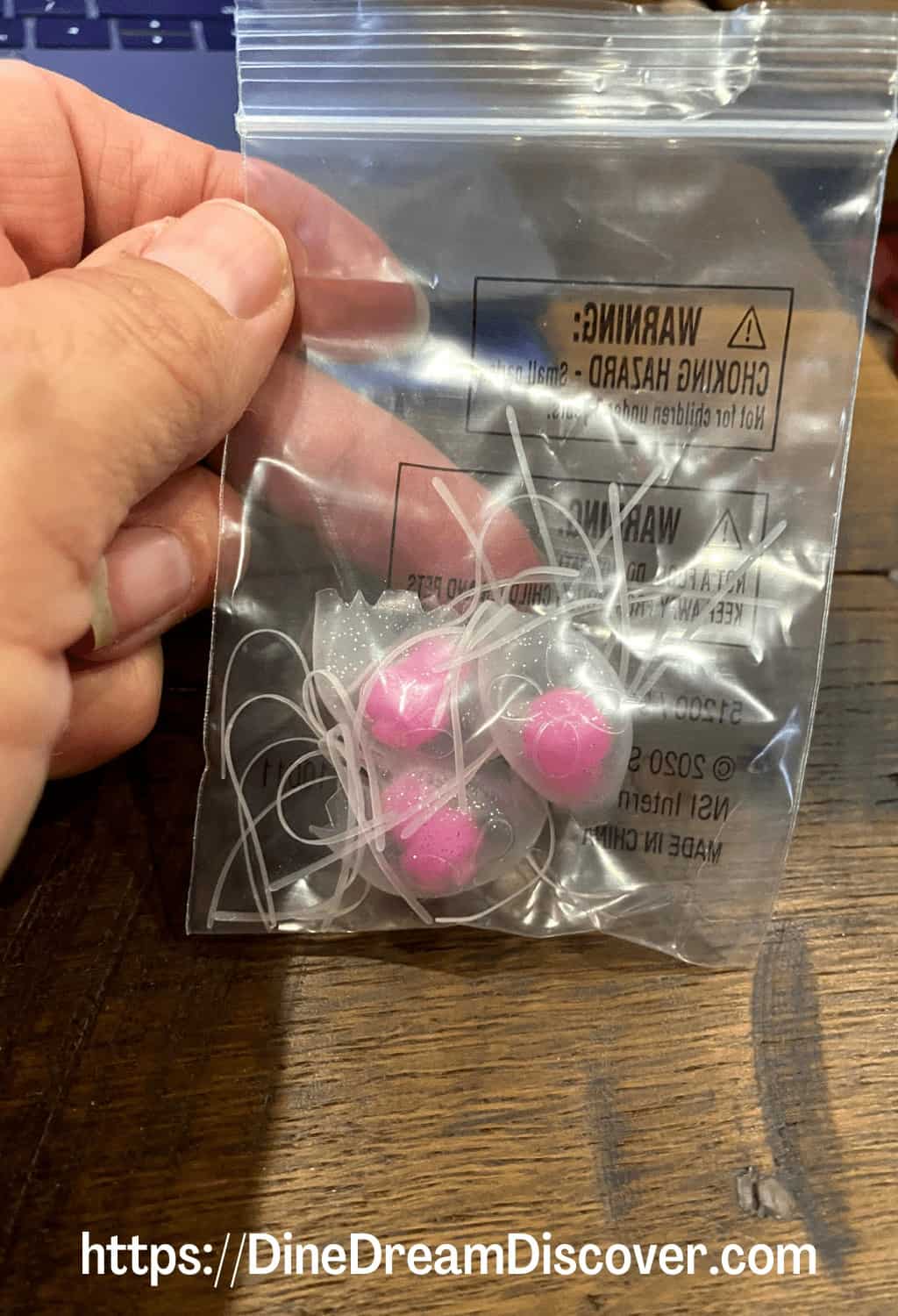 Another nice feature of this particular jellyfish aquarium is the 30-day limited manufacturer warranty.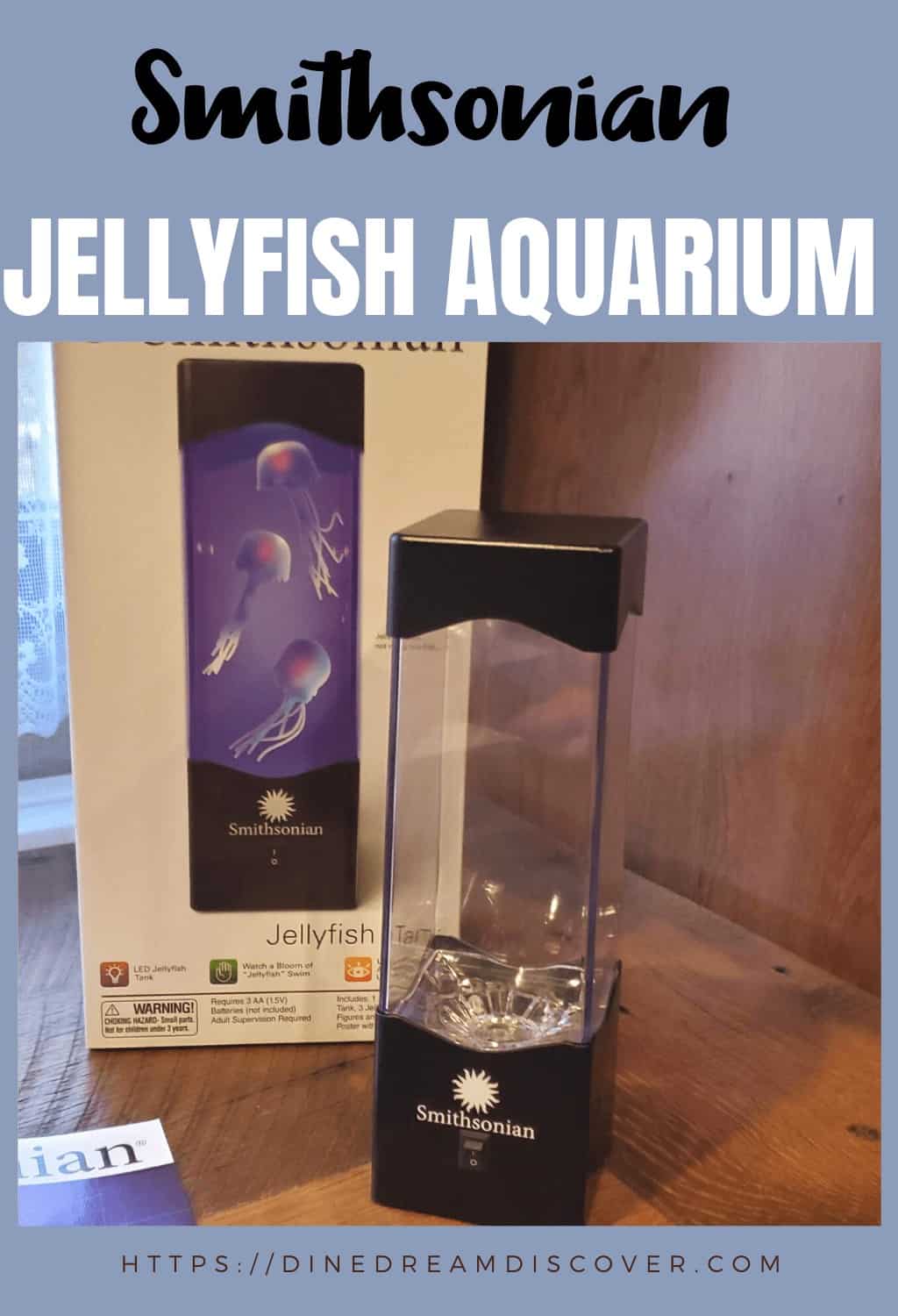 Overall this is a nice addition to any room that needs a nice accent. It's especially ideal for children 10+ years who are interested in marine life.
But any child can appreciate the fluid hypnotic motion of the jellyfish. For a low maintenance aquarium, this simulator does a great job for a very reasonable price. Get the Smithsonian Jellyfish Aquarium Science Kit now, at Target.
Follow us on Pinterest and PIN IT FOR LATER!