The Star Wars Hotel is a pricey and experimental venture. The two-night "space cruise" promises immersion in the star wars galaxy.
This post may contain affiliate links. See my disclosure policy for more info.
Is a Voyage on the Galactic Starcruiser Worth the Price
It's March 1st and that can only mean one thing...the Galactic Starcruiser has opened!
If you've been planning a Walt Disney World vacation, you've likely heard something about a Star Wars hotel.
You may even be a curious fan who has been looking forward to the impending experience. Recently, the hotel has been hit with very negative press.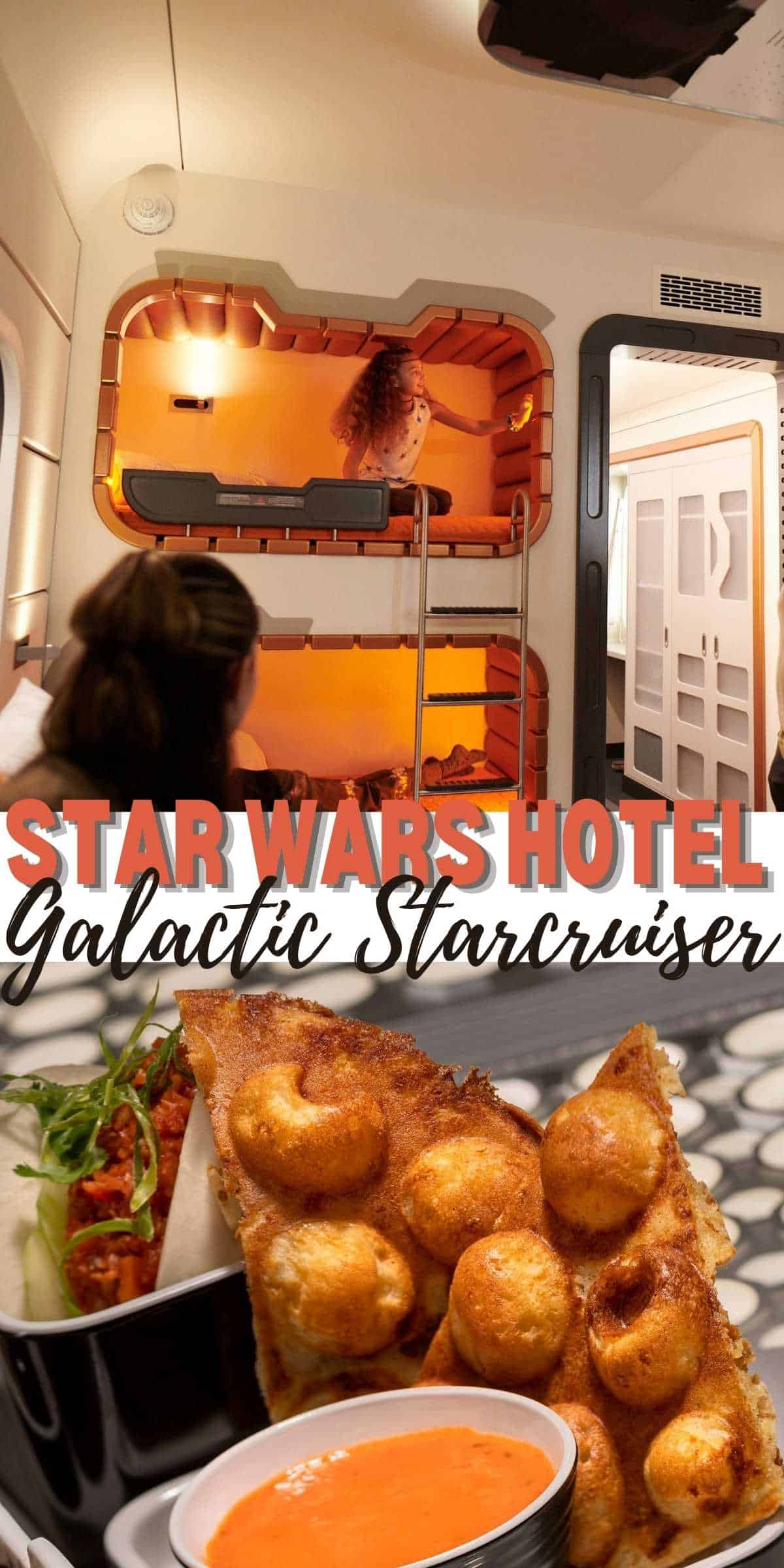 Some audience reactions to glimpses of the upcoming Star Wars hotel even prompted Disney to pull video off their website.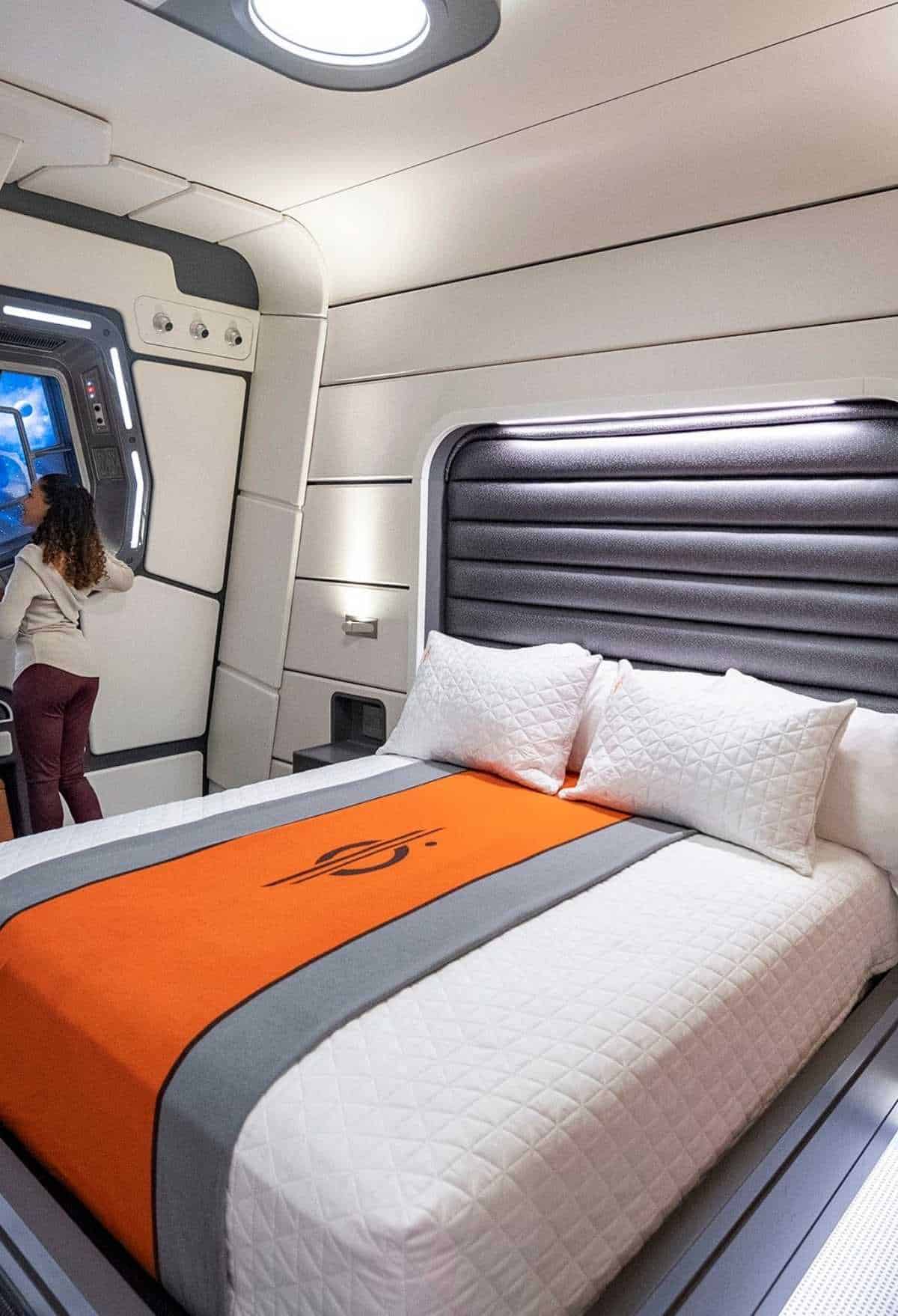 So why the fuss and is the Star Wars hotel worth it after all? I can give you some idea.
First, let's get up to speed on what the Star Wars hotel-- officially dubbed the Galactic Starcruiser-- actually is.
What is the Star Wars Hotel
For those of you who don't know what the Galactic Starcruiser actually is, I'll make this simple for you. It's not worth it.
That's because this unique, immersive experience targets super fans who want to exist within the Star Wars world. It puts guests in the action of a "real" and unfolding Star Wars narrative.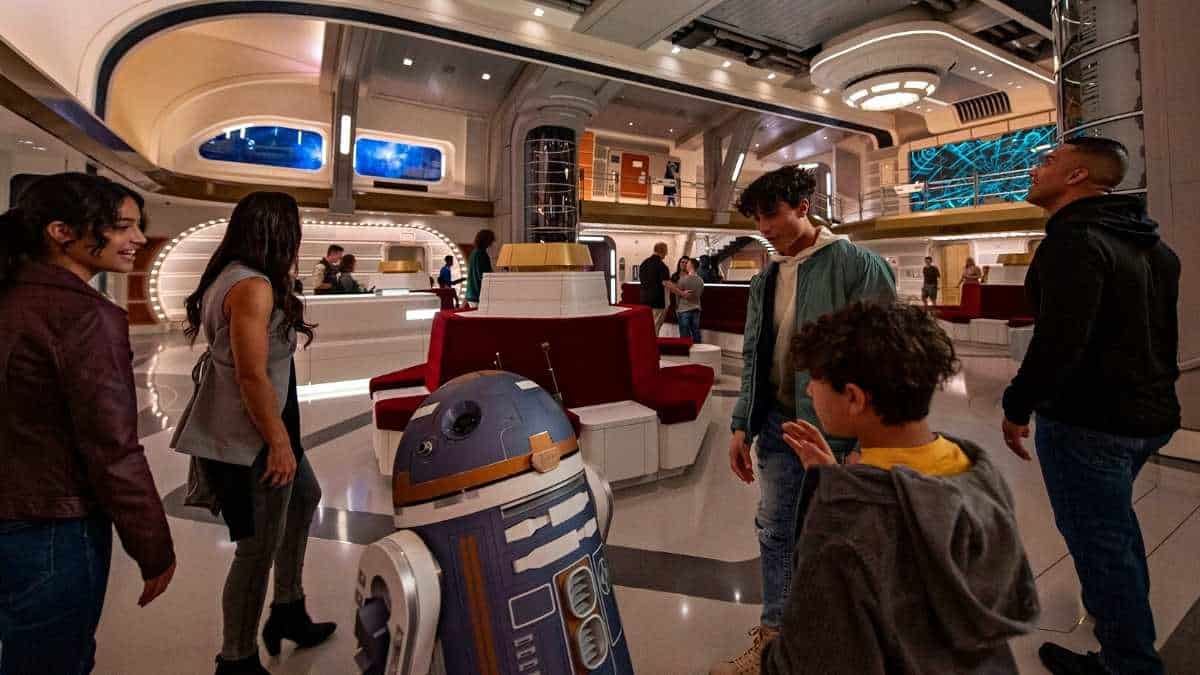 In short, the new hotel is only meant for the type of fan who is already anticipating its completion.
The Concept
The concept for the Galactic Starcruiser is simple enough. It's meant to be a cruise through space in a galaxy far far away.
The idea is to build out the world of Batuu (Star Wars: Galaxy's Edge) and immerse guests in a star wars adventure that their own actions will determine.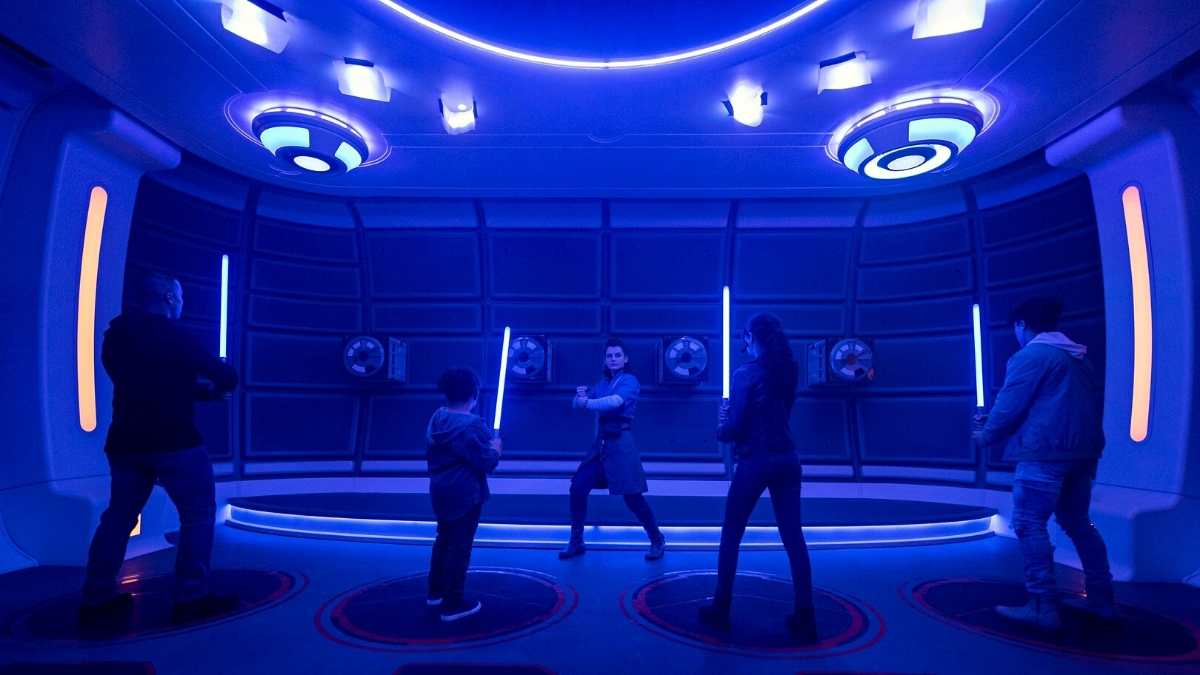 The concept appeals to role-playing enthusiasts who would like to take immersion to the next level.
A lot of the immersion found missing in Galaxy's Edge, is supposed to be present in this new vacation experience.
The Star Wars Hotel Facts
The idea of a cruise in space sounds nice, but realize that that is not what you will be getting if you book this trip.
You are enlisting to take part in a star wars adventure. The 2-night experience will be heavily guided.
It's destined to feel more like a marathon walk-through attraction than an authentic getaway.
What I mean by that is that you will be essentially moving from sequence to sequence in a story that is built around you and the other guests.
There will be scheduled scenes, location changes, etc. to keep you on track for the story, so don't think of it as an opportunity to leisurely explore the ship and this world.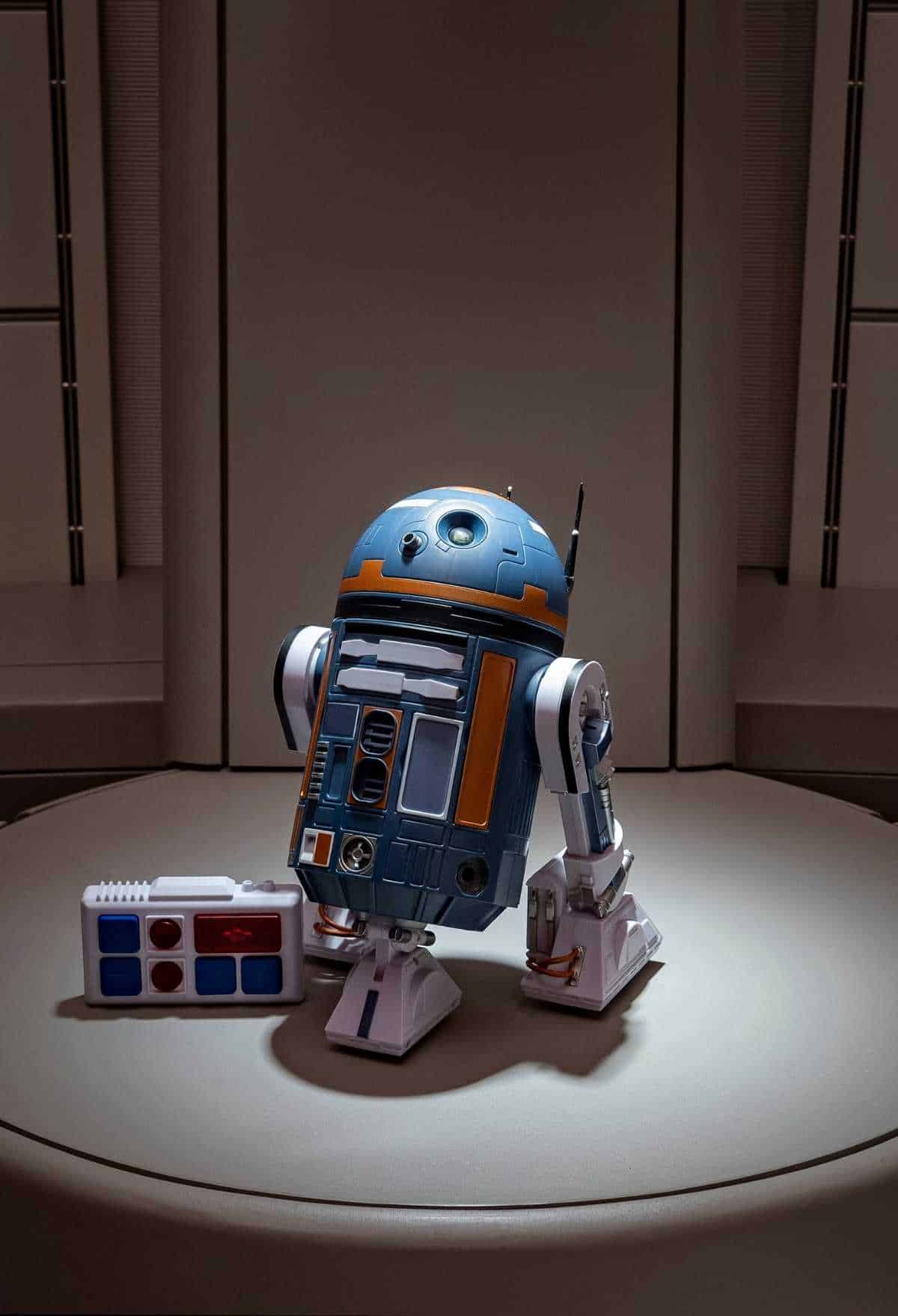 Think of it as a mission that you must willingly suspend your disbelief and buy into in order to have a really good time.
My concern for fans is that the welcome video feels so much like a Tomorrowland attraction pre-show that this could prove challenging.
The Price
Based on sample pricing provided by Disney, your stay in a standard cabin will range from $4,800 to $5,999.
That pricing depends on how many people lodge in the cabin with a per-person price starting at $1,209 for two guests, and that per person rate dropping to $749 for four guests.
The examples are given here for 3 and 4 guest bookings include one child each, though it's worth noting that children are only guests 9 years and younger.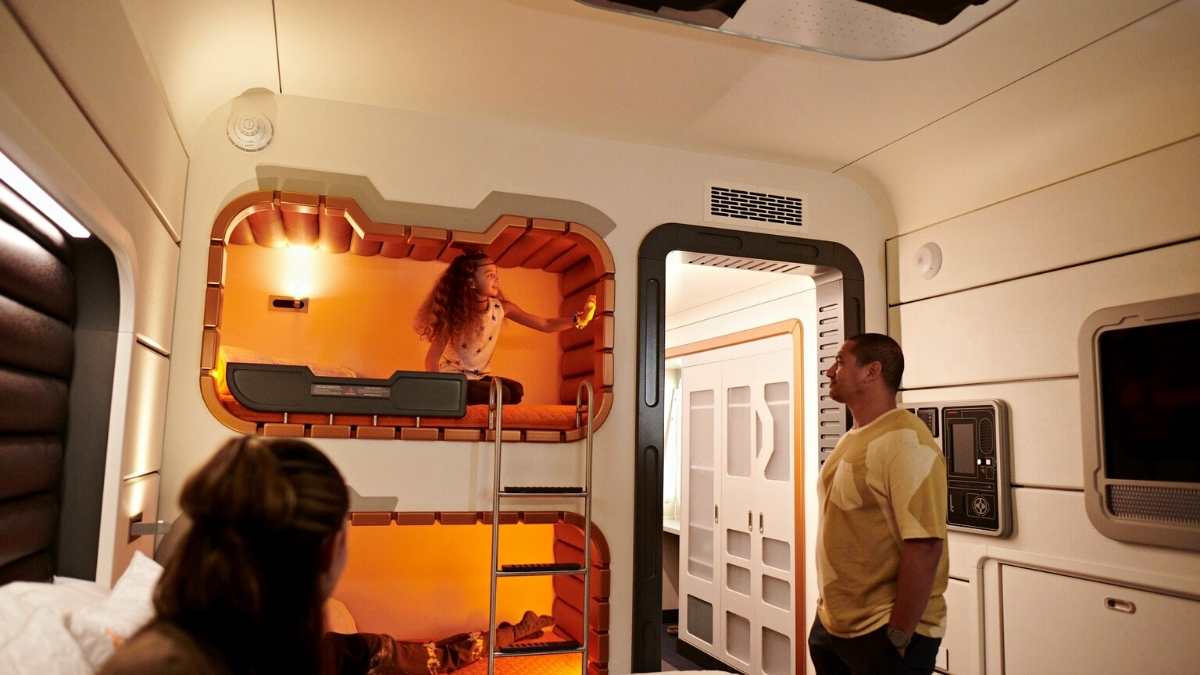 Food is included in the cost of the voyage as well, but other purchases such as lightsabers, droids, costumes, etc. are not included.
Also, if you are thinking in terms of a cruise, you must factor in that the dining onboard the Galactic Starcruiser is all set in a single room.
There will not be a wide array of dining options you find on a real cruise ship. The same goes for entertainment.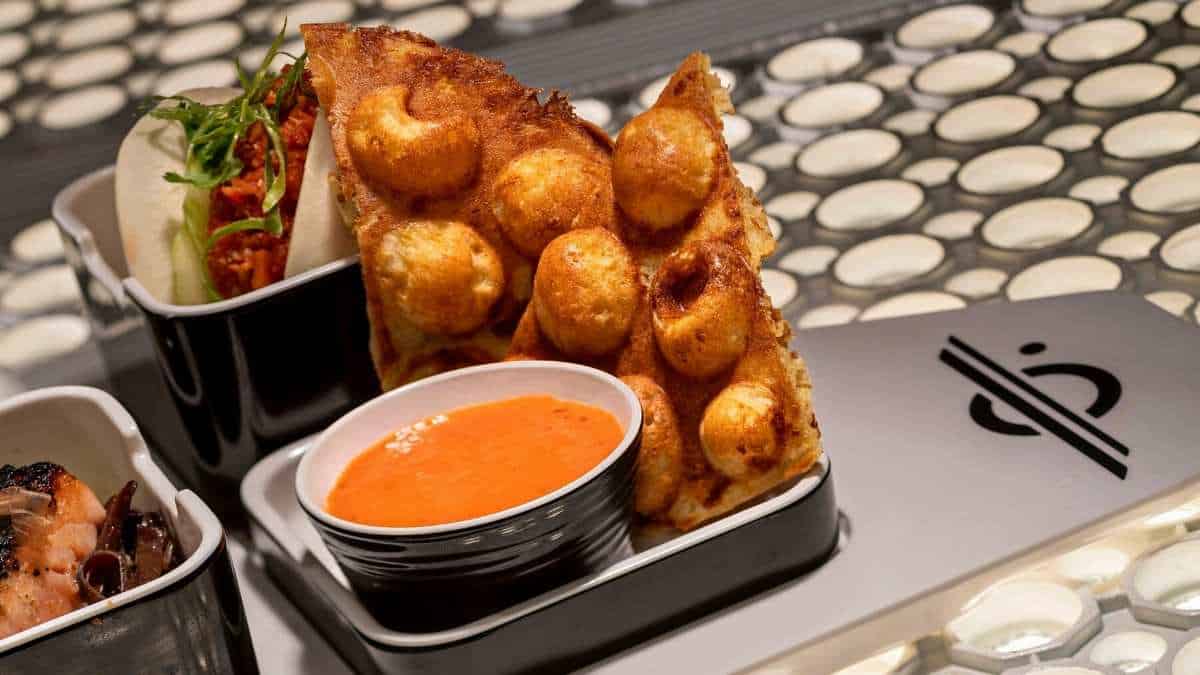 What opportunity you have to enjoy leisure activities will be fairly controlled by external factors that dictate the story.
The cruise setting is just the backdrop for the narrative. However, I think it's fitting to compare the experience with the price of an actual Disney cruise. Right now a two-night cruise for two adults starts under $2,000.
If you do the concierge stateroom, that jumps to a whopping 3k. That's about 1800 less than the most basic trip for two on the Galactic Starcruiser.
Final Thoughts
If you are thinking that perhaps access to Disney's Hollywood Studios sweetens the deal a little bit, let me remind you this is meant to be fully immersive and you will only really have a brief amount of time to spend at Galaxy's Edge alone.
I'm saying this only to help you manage your expectations. If you want to try out this experimental two-day attraction (that's really what it is).
You may very well be able to afford it and you might think it a worthwhile experience even if it is just a novelty.
However, if the price tag seems high, so are the chances that it might be a very expensive mistake.
If you would like more information about what the Galactic Starcruiser has to offer, go to the official Disney website.
Be sure to follow us on Pinterest and PIN IT FOR LATER!