Unwind and destress with the Upside Down Challenge Game. These challenges seem really easy…until you put the goggles on. Then it's not so easy.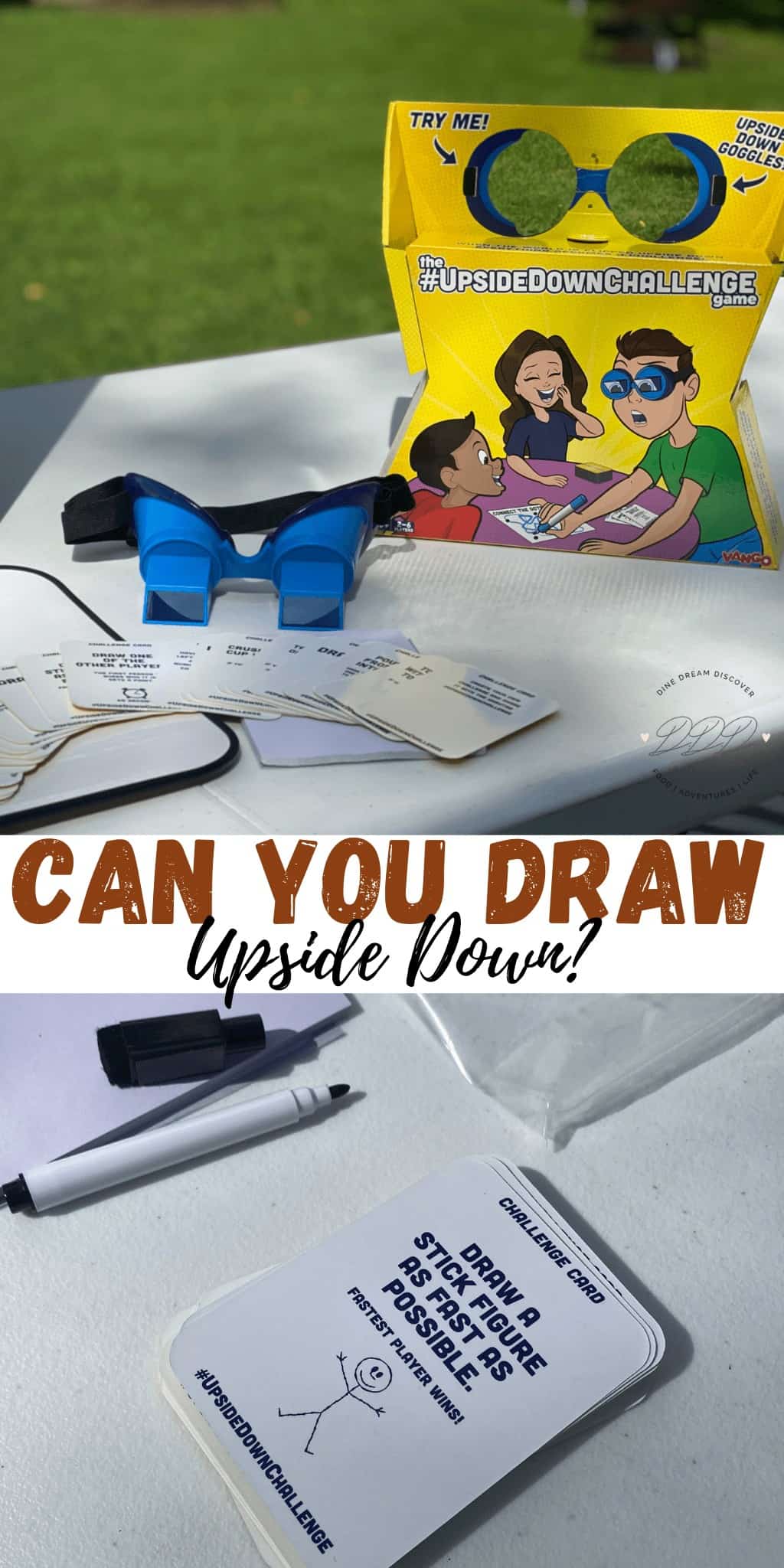 I received the Upside Down Challenge Game in order to facilitate my review. All opinions are my own and may differ from yours. This post may contain affiliate links. See my disclosure policy for more info.
Have Loads of Laughs with the Upside Down Challenge Game
With the way things are going this year, everyone needs to laugh. Everyone is uptight, tensed and stressed out and it seems like the world is tipped upside down. And it doesn't seem like it's going to better anytime soon. Everyone needs to laugh a little now and then and this game will get you doing just that!
One of the games that were at the
Sweet Suite @ Home Event
by the
The Toy Insiders
was the Upside Down Challenge Game by
Vango Toys
. I was hoping that I would get it my swag box and lo and behold I did. It's the
perfect gift
to put under your tree this year.
With that being said, this year is all about family time and game playing. What I love most about the Upside Down Challenge Game is that everyone will have blast playing it. You will be laughing so much that your stomach is going to hurt (but it'll be a good thing!)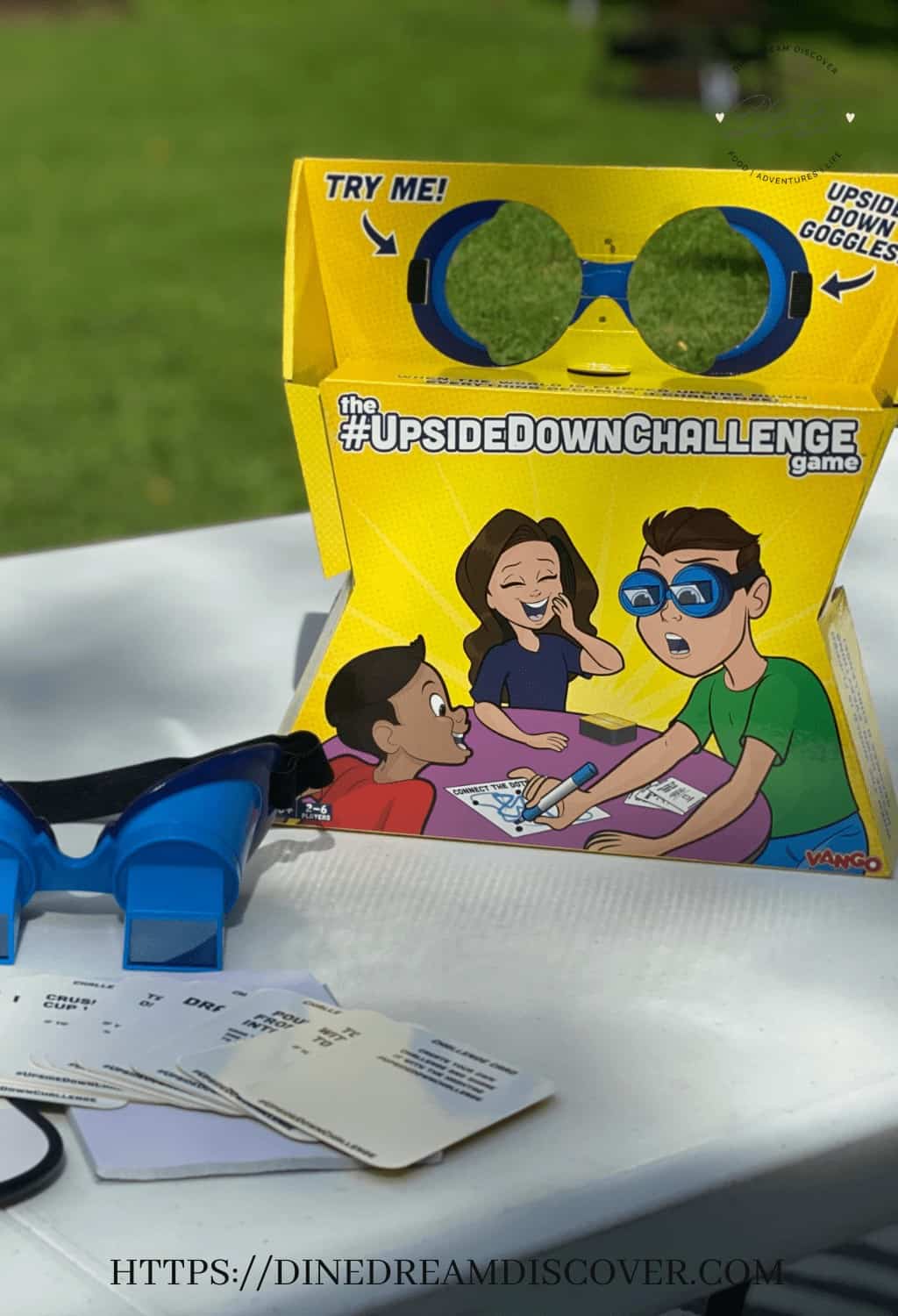 Is it wrong that I wanted to keep the game for ourselves? Being full time RVers, we sometimes like to just be alone and do something fun while doing nothing. The Upside Down Challenge Game is it because if it's just the two of us...we can play.
About the Upside Down Challenge Game
This game is all about the goggles. Once you put the goggles on, it turns everything upside down. There are 25 different challenge cards and five that are blank so you can add your own in there.
They are very easy and simple challenges. Draw and item of your choice, write the word TOP, draw 4 dots on the paper and then connect the dots, draw a car or take the marker and put the cap on the marker, write your name, give a high 5, etc. Some of them have time allotments and others do not.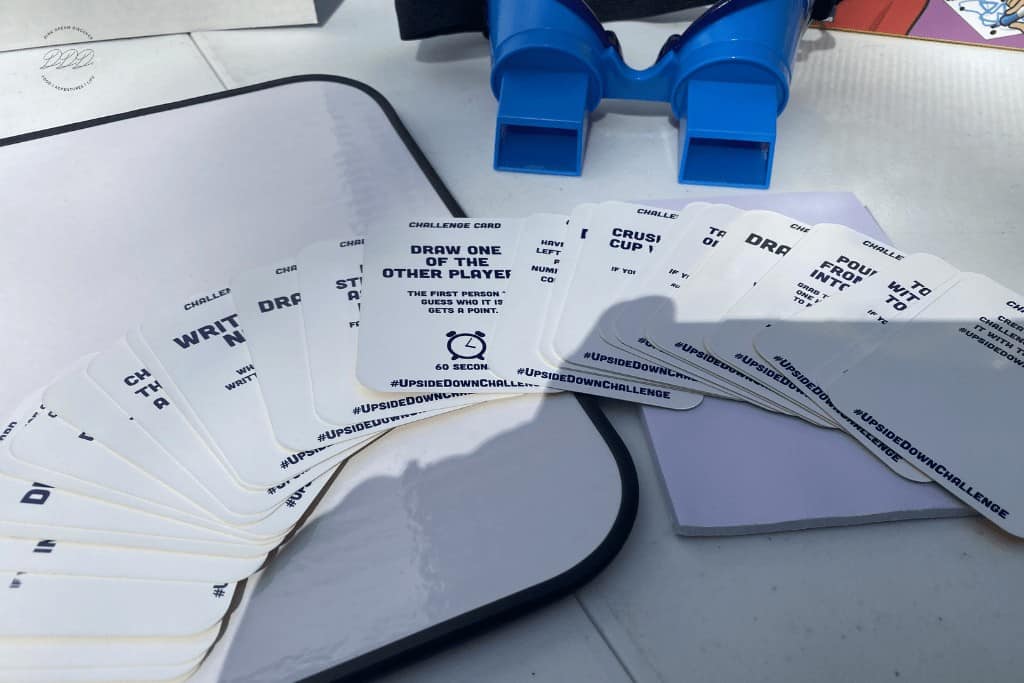 It also comes with a small pad of paper to draw on. I picked up a couple dry erase boards at the dollar store so everyone has their own. I thought that being a little bigger than the paper would make it easier to draw on. That would be a big ol' nope, lol.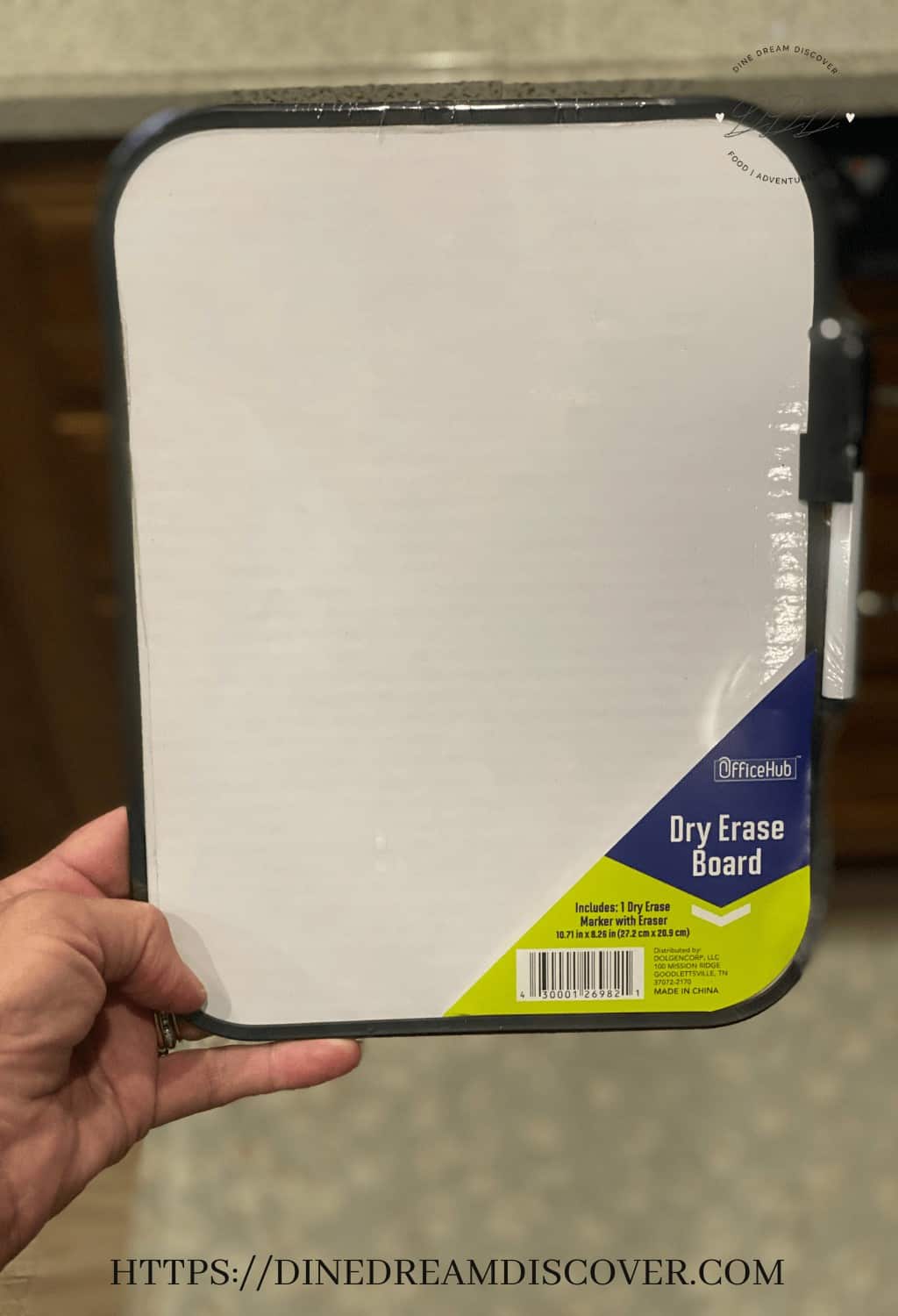 The challenges seem really easy…until you put the goggles on. Then it's not so easy. But it's sooooo much fun! You'll wonder why someone didn't think of this sooner! It's like your brain doesn't know what to do. 😂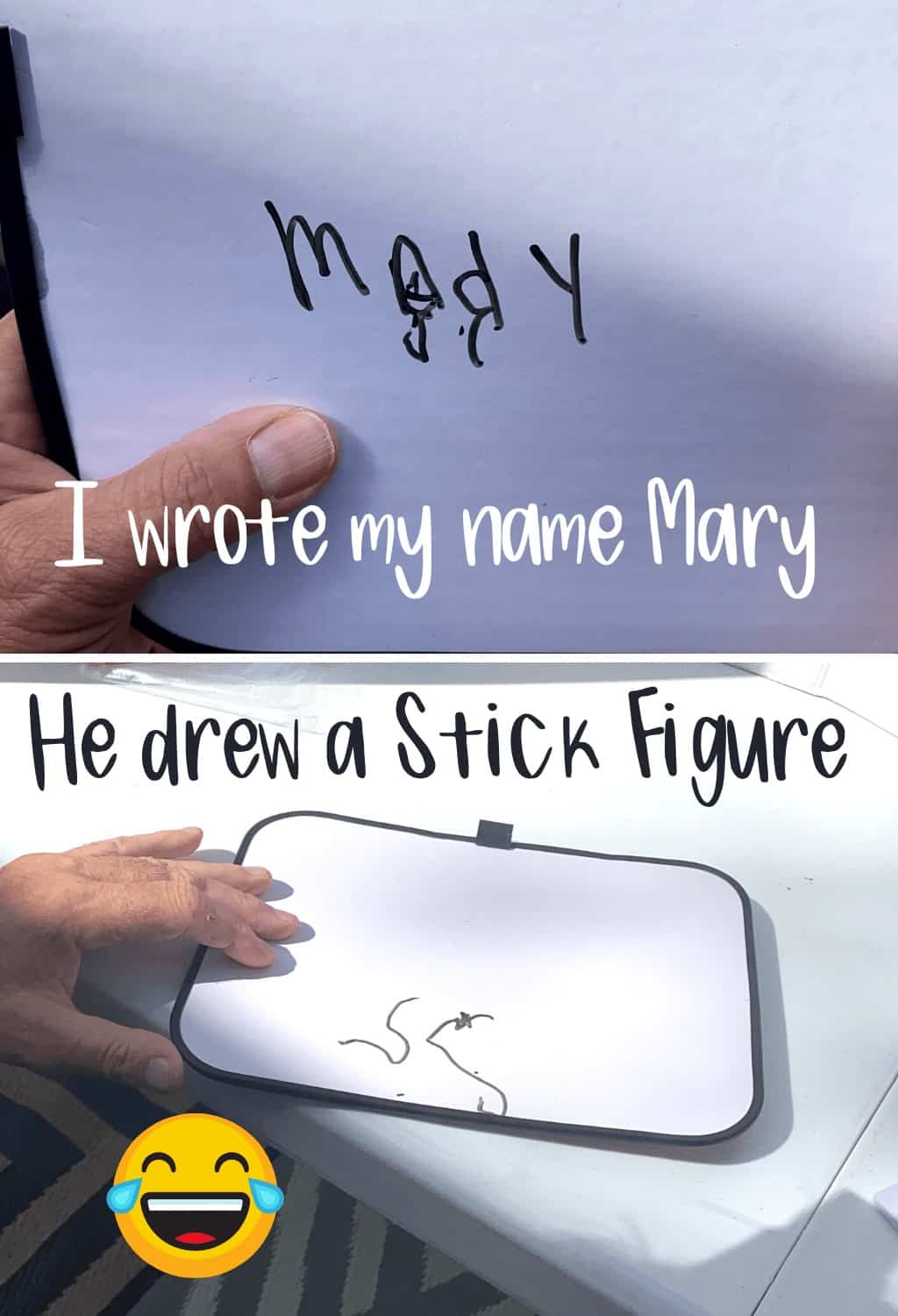 Points are earned by successfully completing challenges and the first player to earn five points is the winner.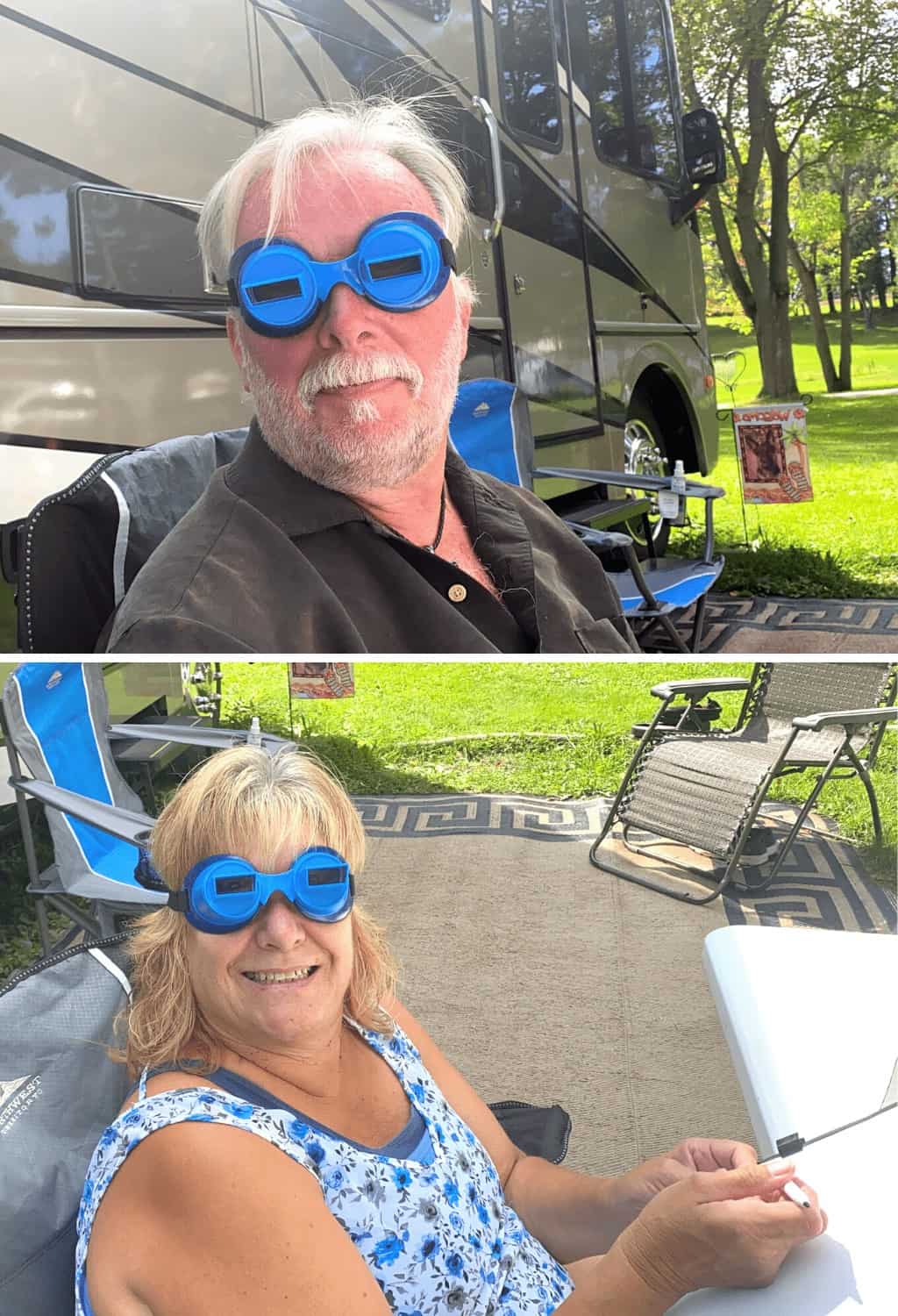 Where to Buy
It's made by Vango Toys and the suggested MSRP is $19.99. Available at Target
and Amazon
. Made for ages 8 and up for two to six players. Connect with them on Facebook, Instagram and YouTube.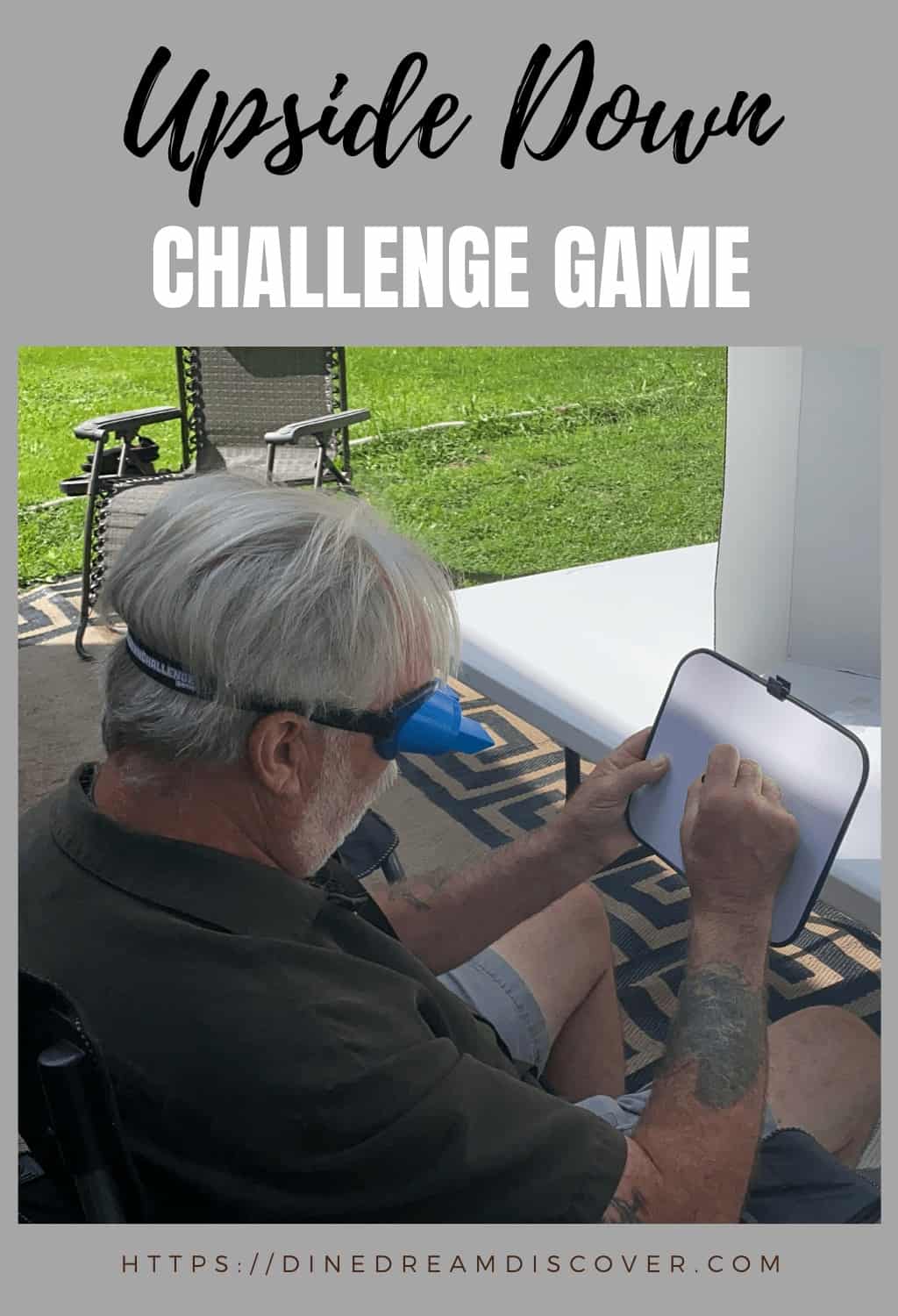 Who knew that trying to do something upside down could be so much fun! I can't even imagine trying to pour water with the Upside Down Goggles on.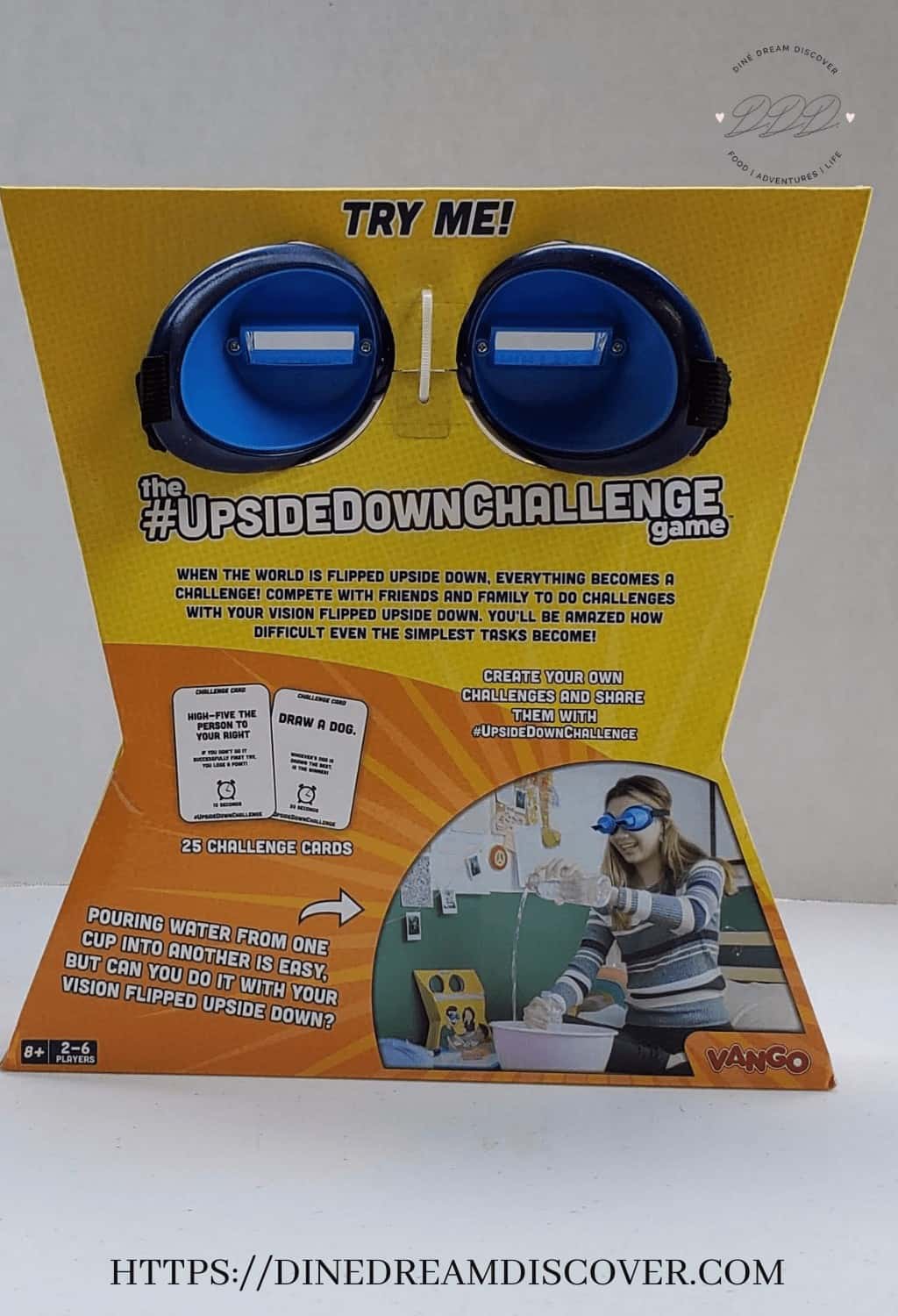 Follow us on Pinterest and PIN IT FOR LATER!