If you are looking for an inexpensive drone that does a little bit of everything, then you should take a look at the Vivitar Air Defender Drone.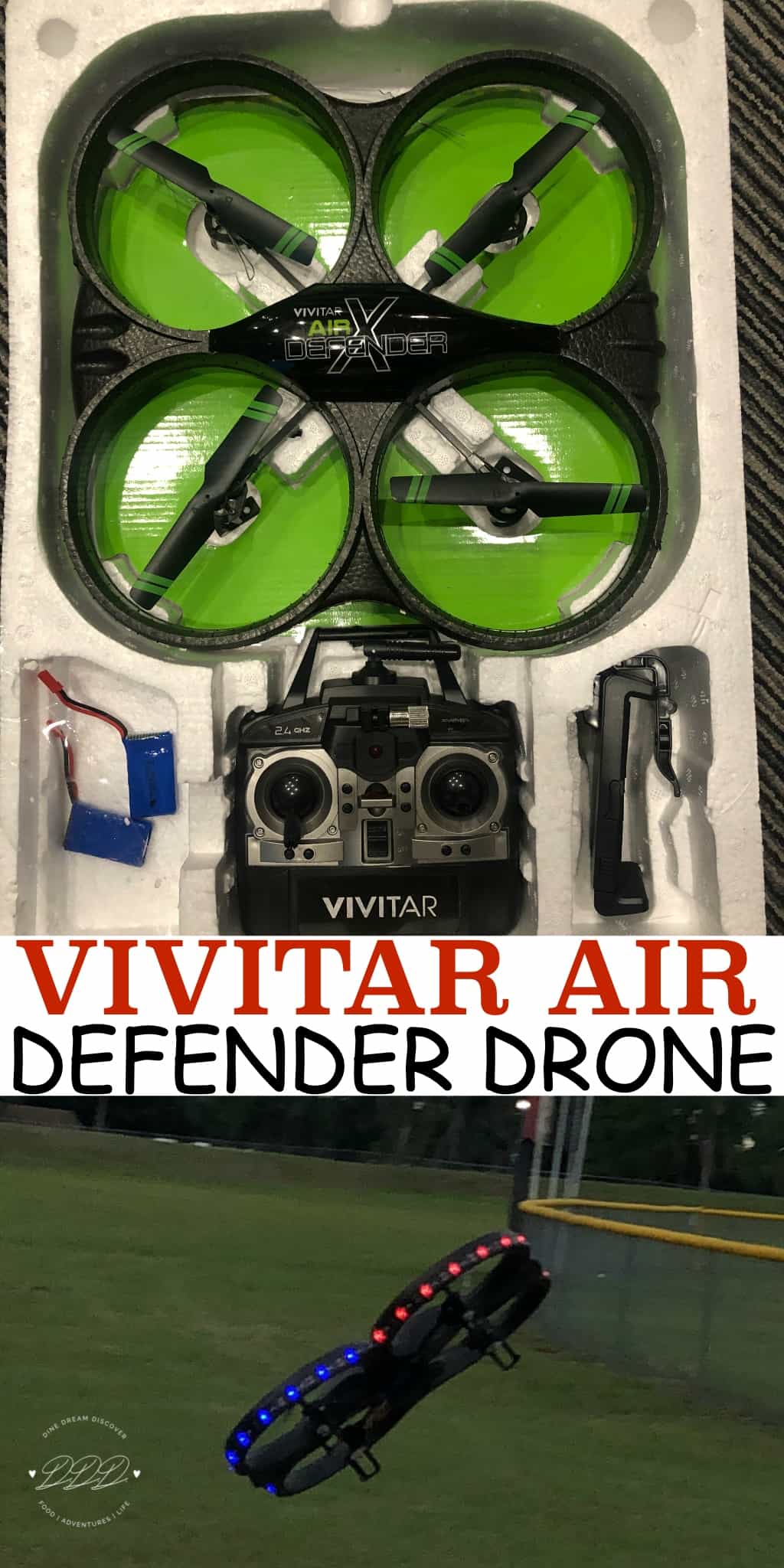 I received the product mentioned below in order to facilitate my review. All opinions are my own and may differ from yours.
Vivitar Air Defender Drone
If you are looking for an inexpensive drone that does a little bit of everything, then you should take a look at the Vivitar Air Defender Drone. Everything about it from the sleek style to the options it has is incredible. I can't wait to tell you all about what I thought of this drone. It's the perfect gift for Father's Day or any day really. Everyone will have fun trying it out.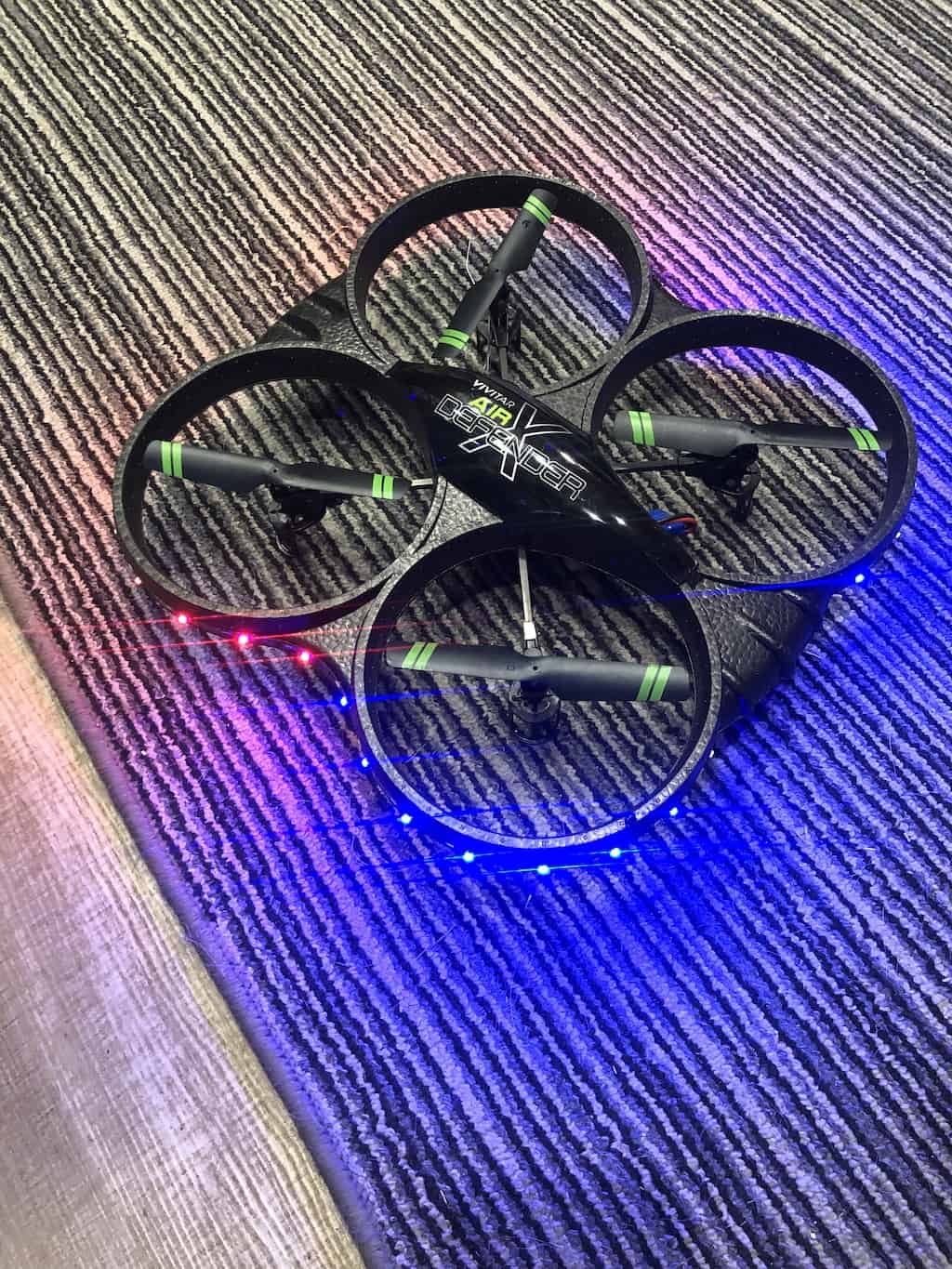 First of all, it is lightweight and only weighs a little more than 2 pounds, which is incredible because you don't want to lug a massive beast with you. It is recommended for children over the age of twelve, and I think this is a perfect beginner drone. Plus, it comes with two rechargeable batteries. I would probably buy a few extra batteries to have on hand. This way you can just switch them out as needed.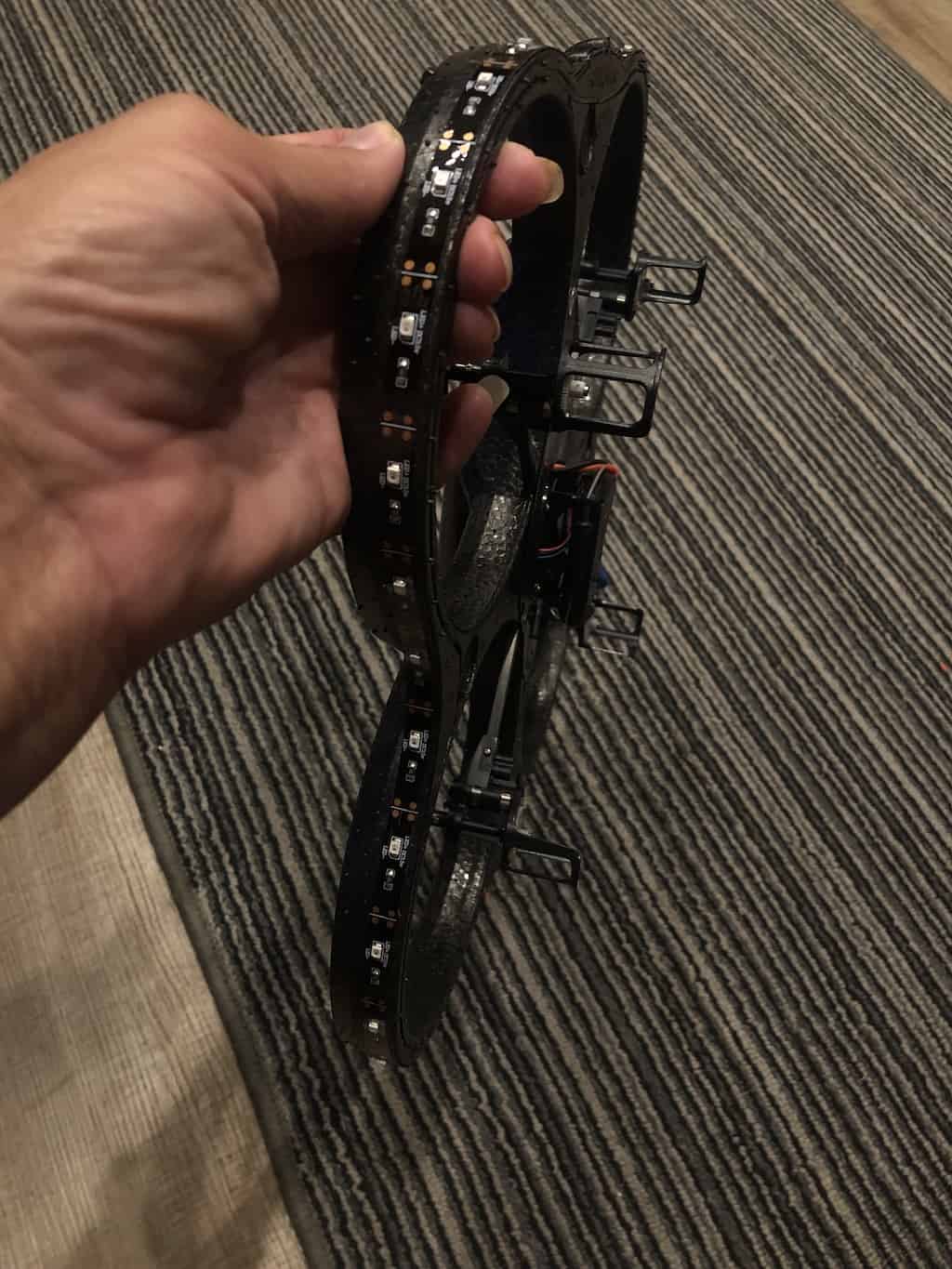 Not only does this Vivitar Air Defender drone include a camera that takes pretty terrific photos, but also it has an HD video recording abilities. Imagine all the fun and exciting things you can capture on video. It takes excellent quality and smooth footage, so it is easy to watch back later.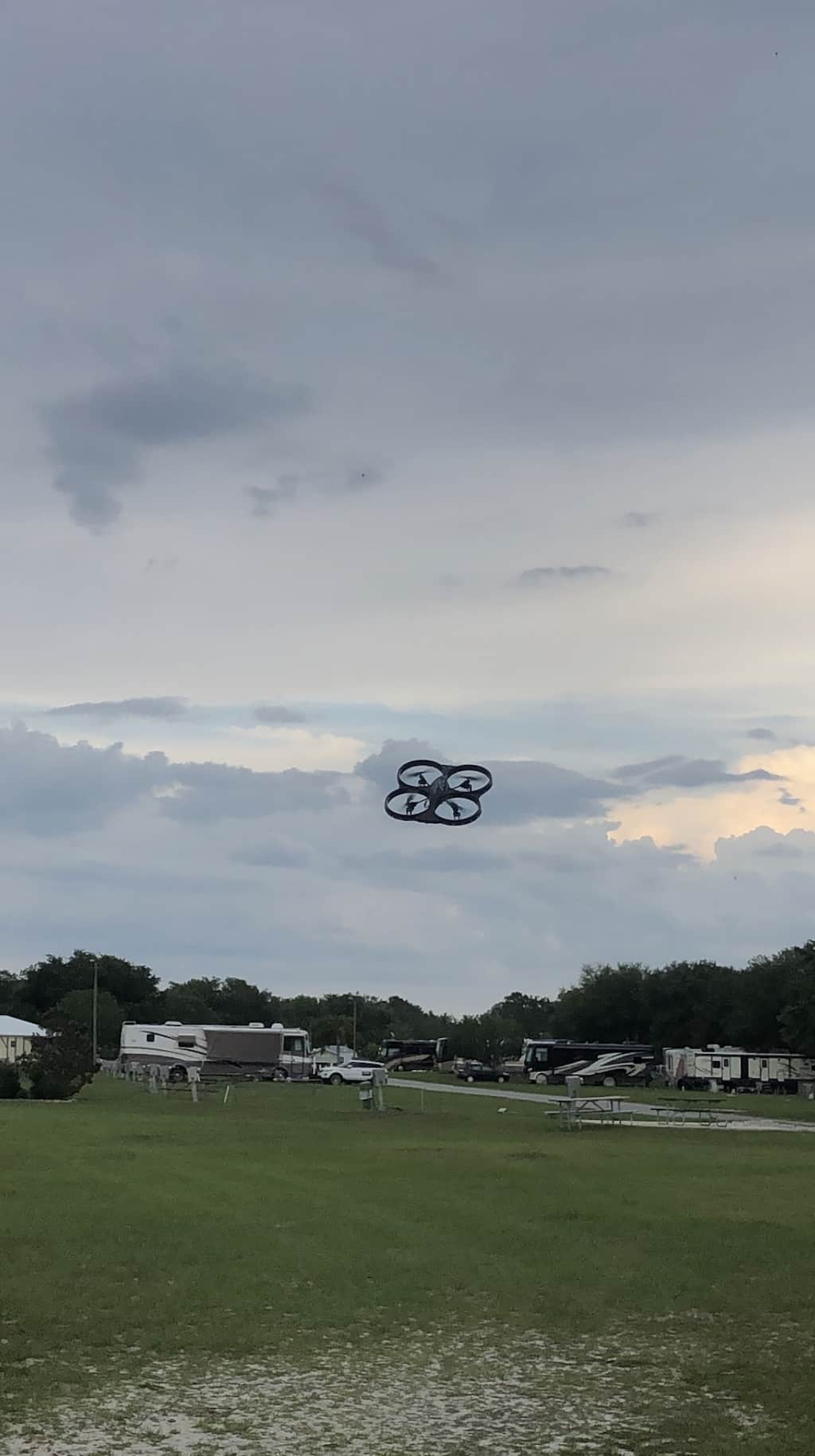 How to use the Vivitar Drone
The handheld remote is simple to use, and you have all the controls at your fingertips. You will be able to do flips, hover in one spot, and even fly upside down! One thing is for sure; there isn't a shortage of fun involved with this drone. It's easy to get the hang of how to maneuver it, even when you are just starting.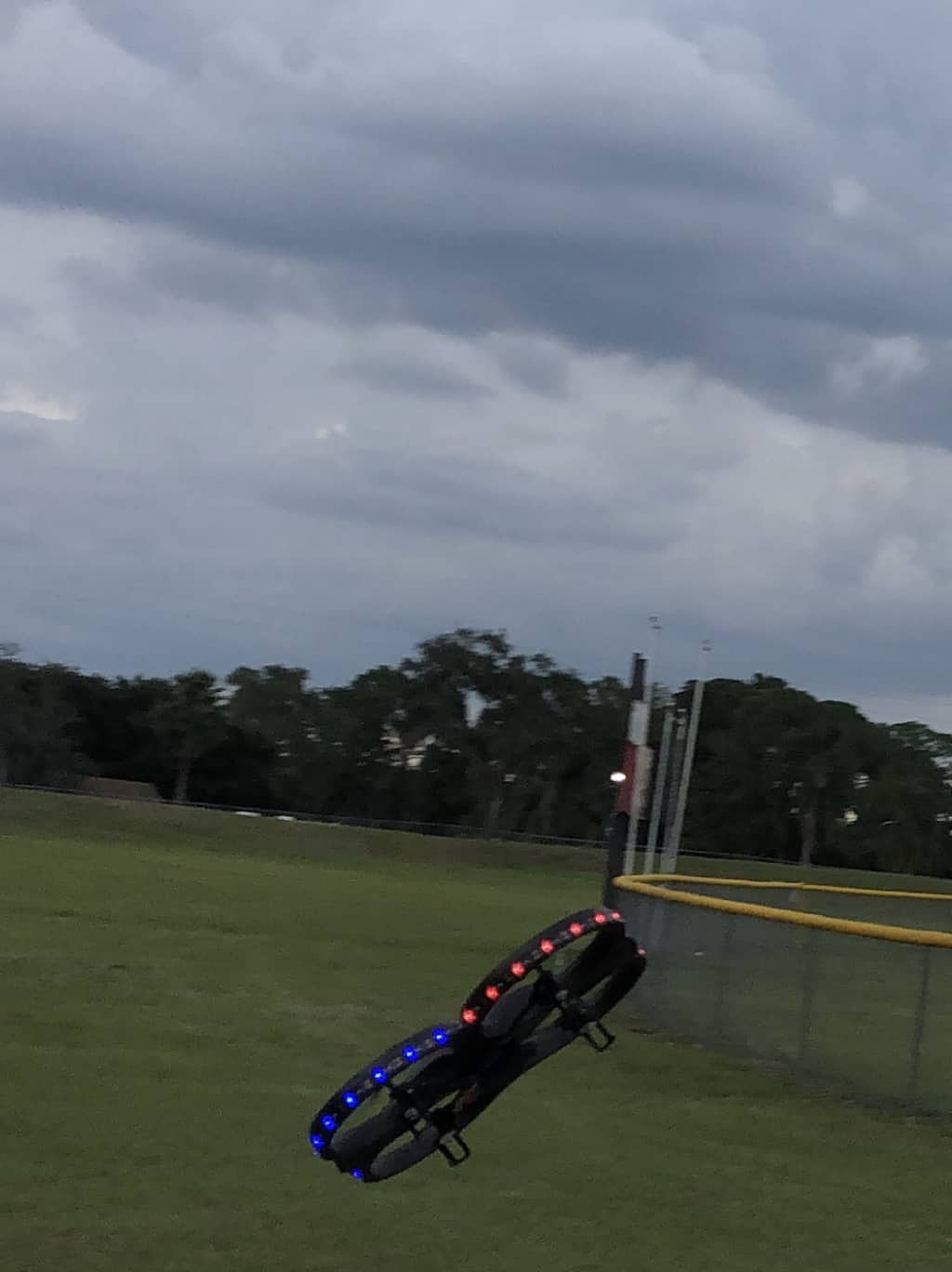 One of my favorite features of this Vivitar drone is the unique 32 LED lights that wrap the edges of the entire drone. Guess what that means! You will be able to enjoy this entertaining drone even when it is dark outside. This would be especially fun if you have a community event that you want to capture on the video recorder. Also, this would be a blast at barbecues and other family get-togethers.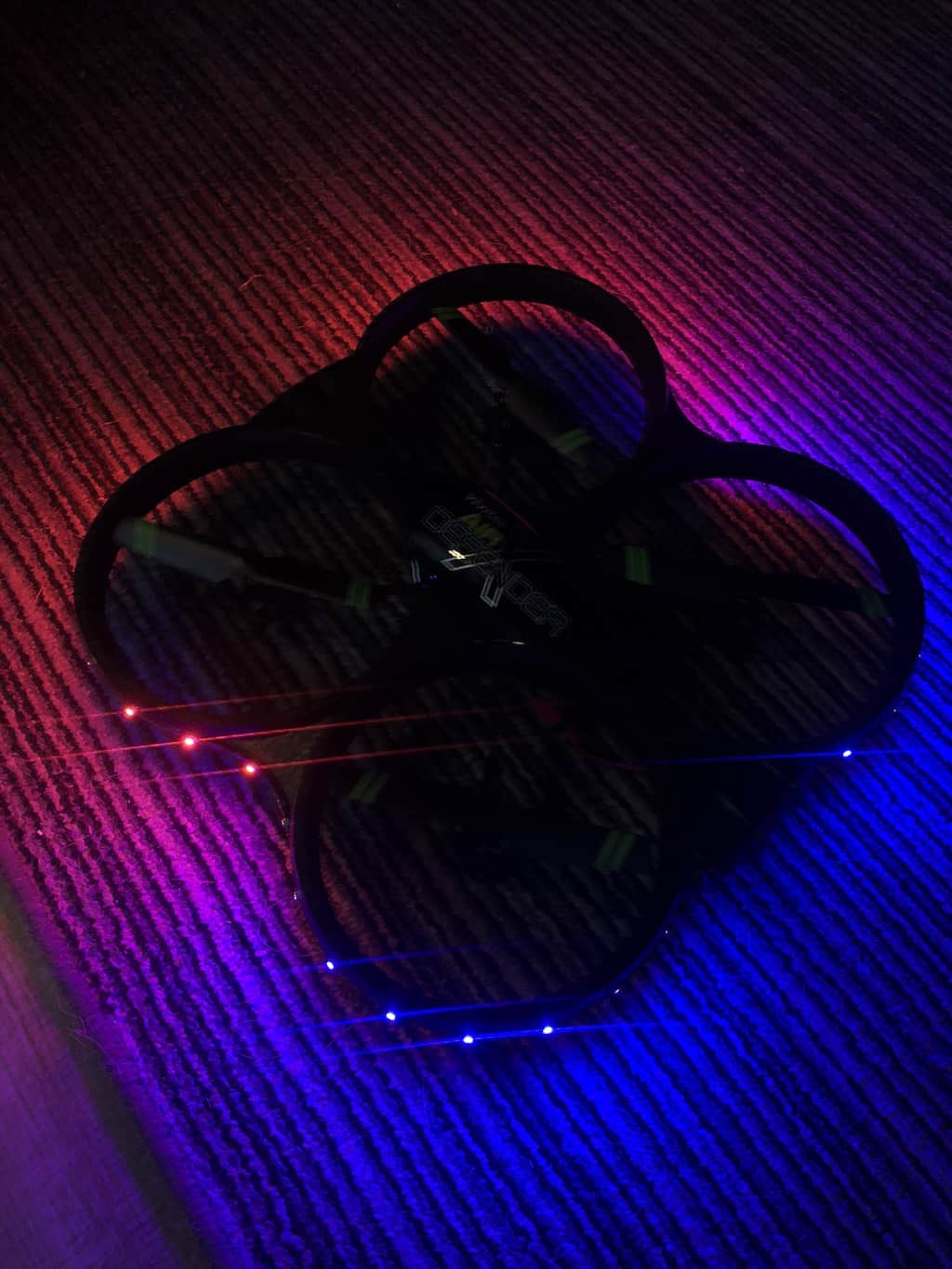 What else can the Vivitar Air Defender do?
I haven't even told you the best part yet! The hand-held radio transmitter also has a spot that you can put your phone. Use the wi-fi feature with the smartphone app, and you are all set to watch a real-time birds-eye view of what the drone is recording.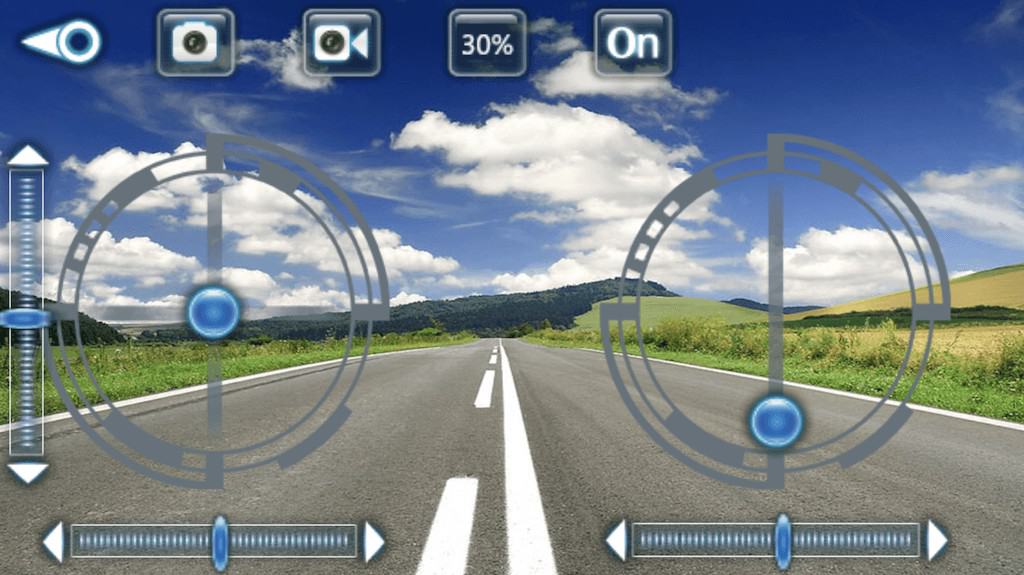 I love this part because you know that you are getting great footage.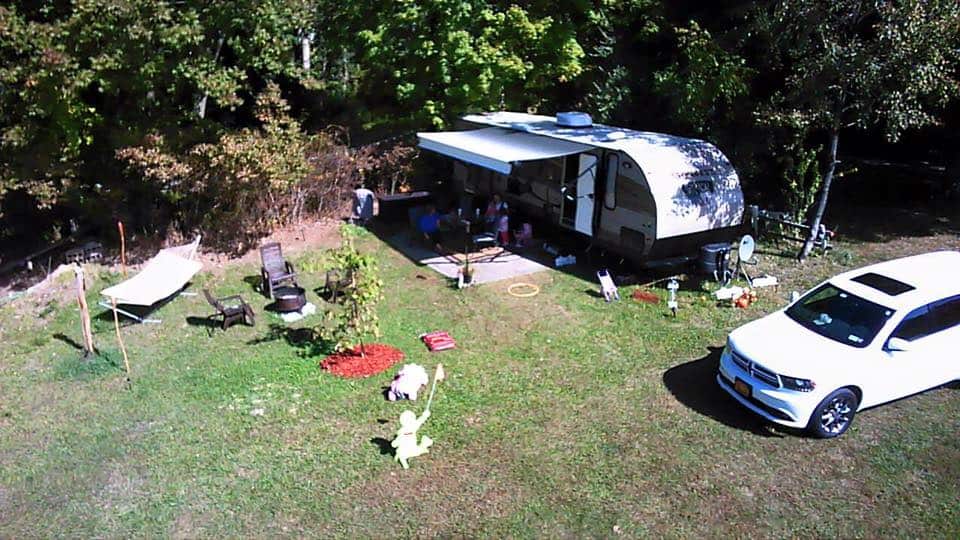 The Vivitar Air Defender is terrific for camping trips, fishing, hiking, nature walks or just about anything else you do outside. They also make lovely gifts for your kids or grandkids. You will love seeing the excitement on their faces when they open such a terrific gift. I think you are going to love it as much as I do!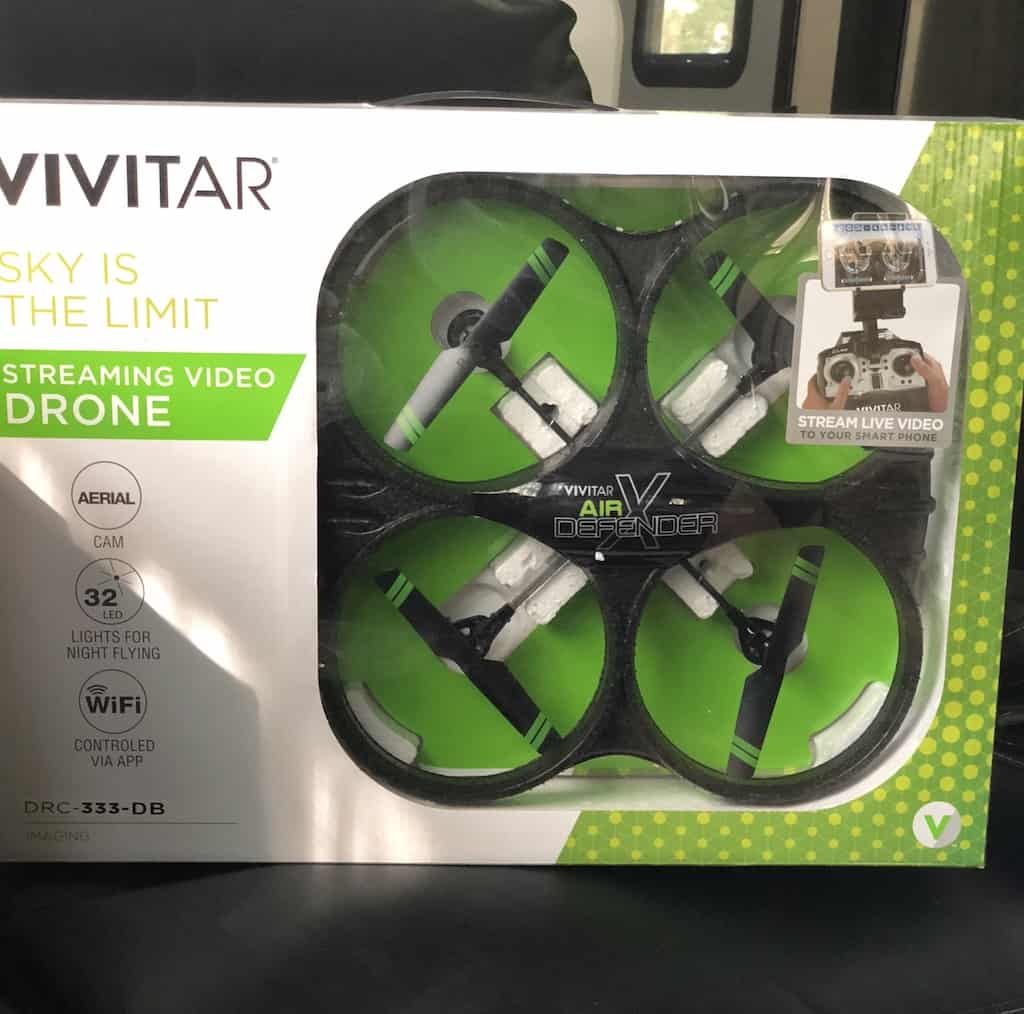 Take the Vivitar Air Defender Drone on your next adventure and see the world as you have never seen it before! Connect with Vivitar on Facebook, Twitter, and Instagram.