How do you know when it's time to quit Full Time RVing? is just one of the many questions that RVers ask themselves quite often.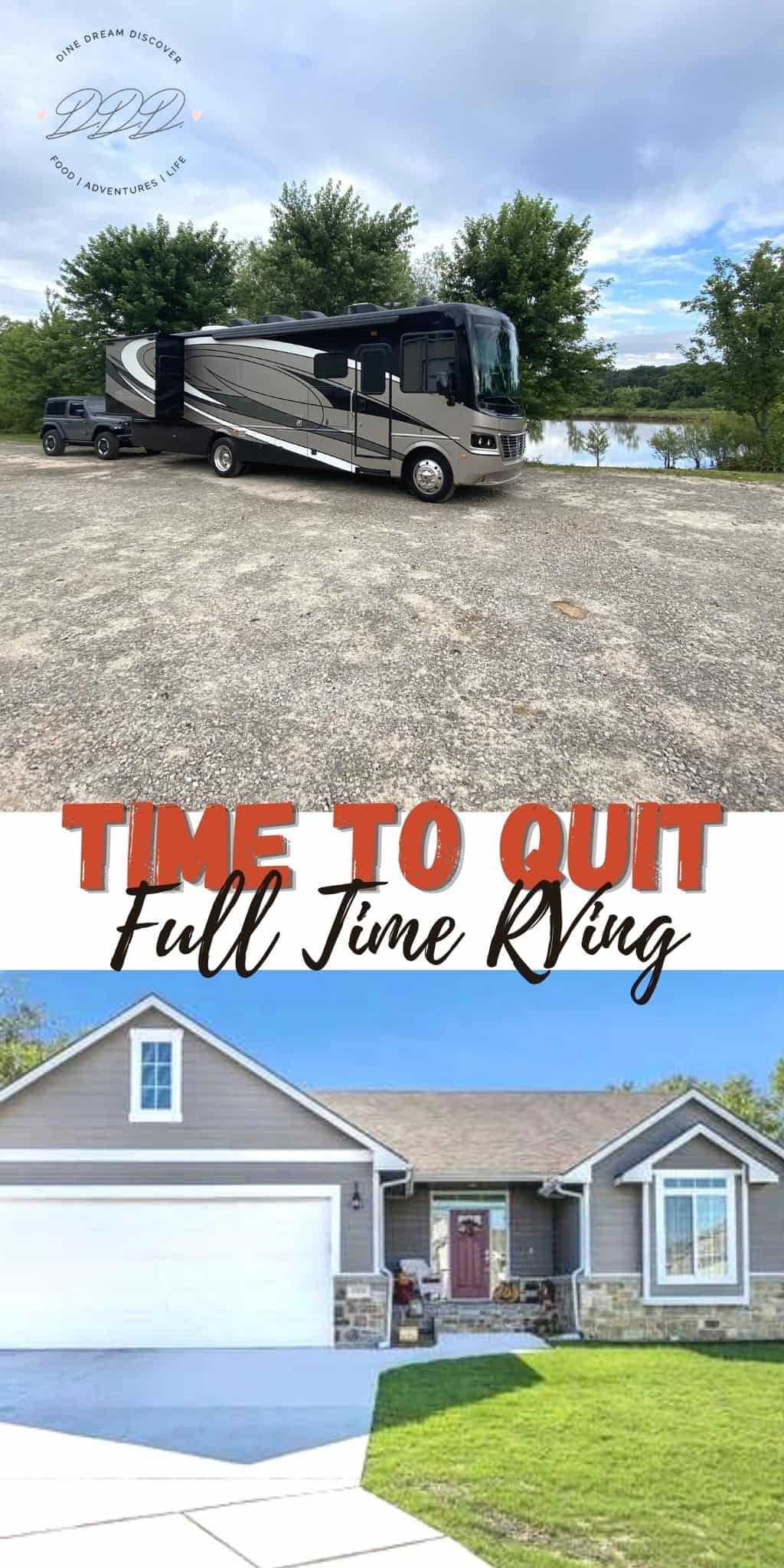 This post may contain affiliate links. See my disclosure policy for more info.
When is it Time to Quit Full Time RVing
This is just one of many questions that many full time RVers ask themselves quite often. We have been full time RVing for almost 4 years come this June.
Four years living with your mate in a 280 square foot box (some call it a tin can, but ours is fiberglass 😂) can be exhausting. And then you have the supposed "it's cheaper to live in an
RV
" theory.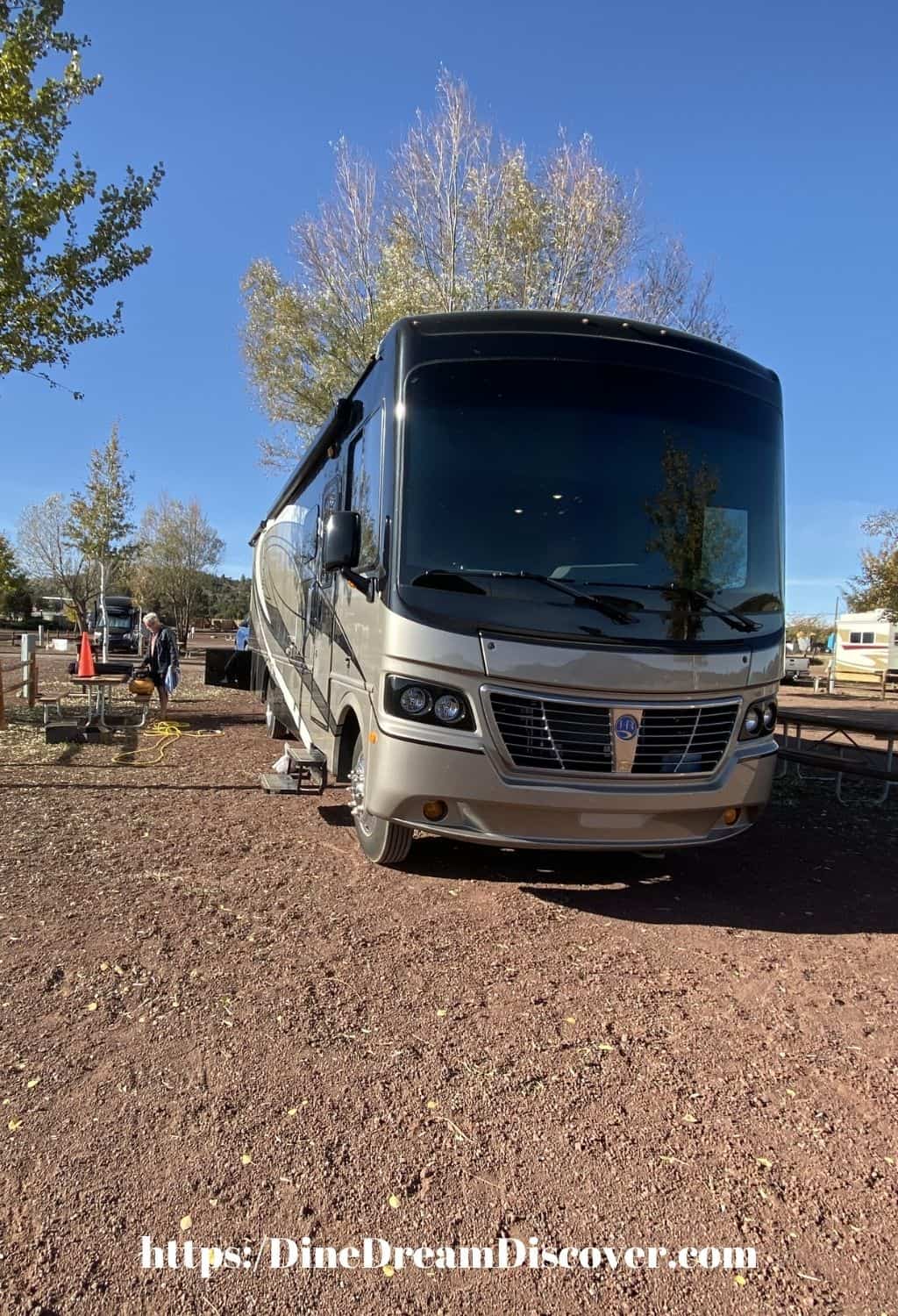 And for some it is cheaper. Especially if you purchase an older one and can do repairs yourself. But for others, it can be very expensive.
It all depends on what type of unit you buy, where you are domiciled, how much gas is going to cost you, how much your insurance will be, campground rates, etc. These are just a few of the deciding factors.
I always said that it's more expensive than our mortgage payment was on our $300,000 house that we built in Kansas in 2016. 😳 (And it's not because we bought an expensive RV either.) Our mortgage rate was pretty high when we built it too.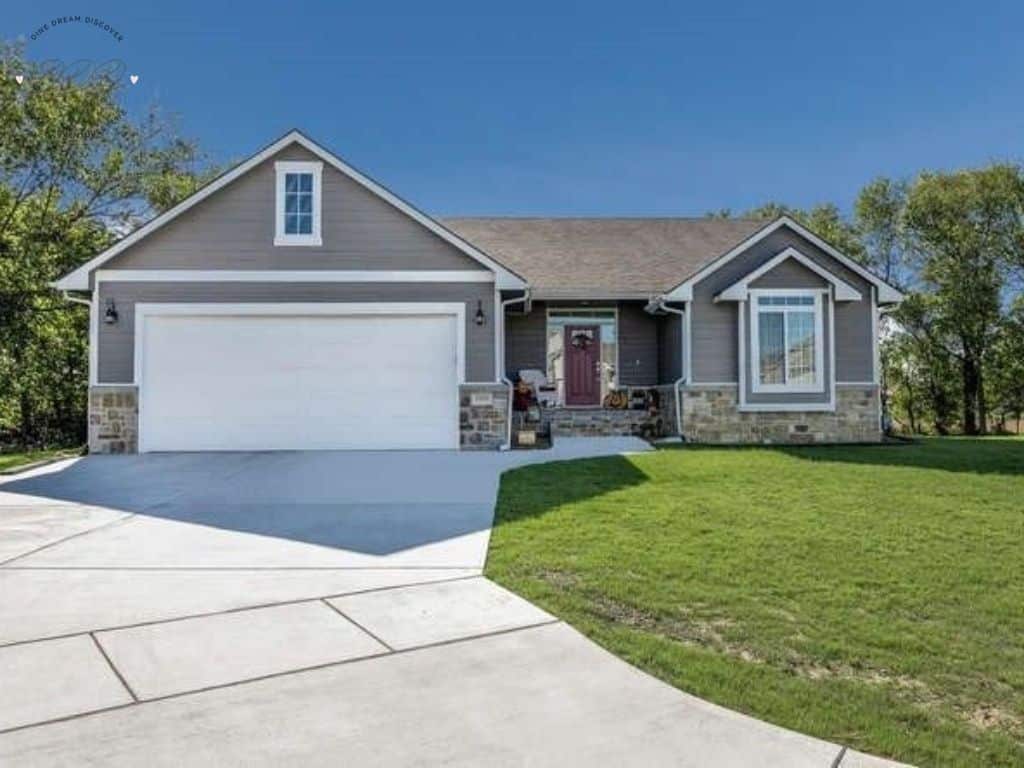 Where to Settle Down After we Quit Full Time RVing
This can be as tough a choice as deciding when it's time to quit full time RVing. We always said that if and when the time came to settle down again, that it would be in our old city of Clermont, Florida.
That is where we had our house built in 2010. We loved that house and the only reason we sold it was because the grandkids wanted us to sell it and move to Kansas. 🤨
So we did! We put up the for sale sign and actually put a high price tag on it. In reality, as much as we wanted to be near the grandkids, we didn't really want to sell it.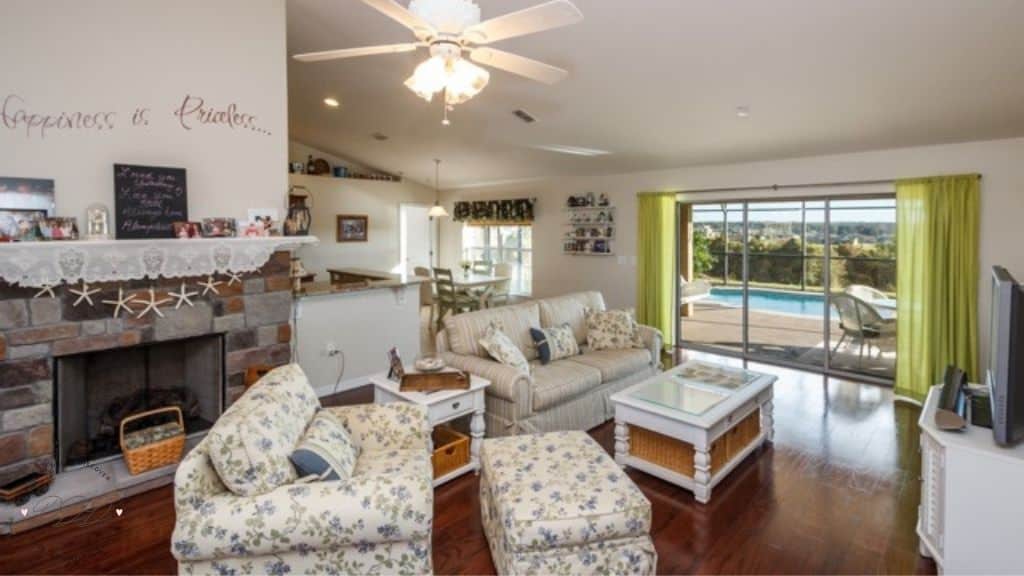 We have always regretted selling that house. But much to our surprise, I received an email from one of our previous neighbors. They had emailed me to let me know that "our house" was going up for sale the 1st of the year!
We had discussed the subject to death on whether we wanted to buy our house back. We checked out the mortgage calculators to see if it was something we could afford (they were selling it for $140,000 MORE than what we built it for in 2010. 😔
Is it a Good Deal
The price of houses have skyrocketed and are going to continue to rise. But in the end, the real question is; If we hadn't have built that house, would we think it was a good deal?
There were many factors beside the price that contributed to our choice. The main reasons were that the people that bought the house from us did not keep it up.
The house was almost 11 years old. (Tax day 2010 is the day we closed on it.) It was almost time for a new roof as they don't last long in the Florida heat.
In Florida, swimming pools needs to be resurfaced between 5 and 10 years. Which it was not. Who knows if the pool equipment (filter, heater, pump) was ever maintained.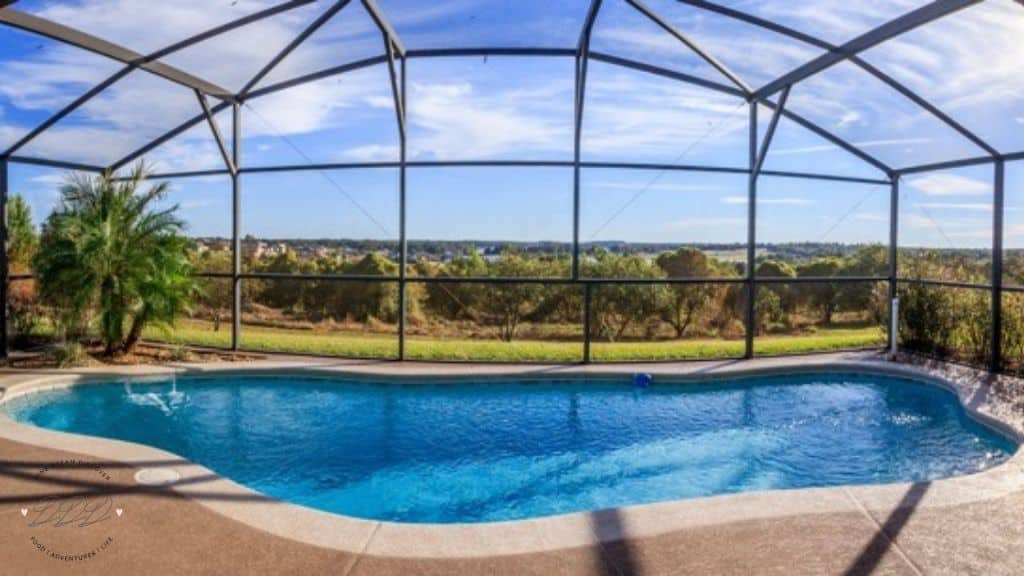 The air conditioner had never been replaced. That was about to be come due.
Grass was half dead. We had ¾ of an acre of land. That's a lot of grass to have to re-sod. HOA will make you do it.
So, as much as we loved that house...it wasn't for us. The good news for the homeowners is that it was pending in the first week.
Moving to Florida
Let's start at the beginning. We have lived in Central Florida since 2003. One day we got tired of shoveling 7 ft of snow in Buffalo, NY and said let's sell the house and move to Florida.
A for sale sign went up on the house and we got multiple offers on the very first day. We were moving to Florida! Where? We had no idea. 😂
Everything worked out and we began a new life in Florida. Some people hate it, and some people like us...love it.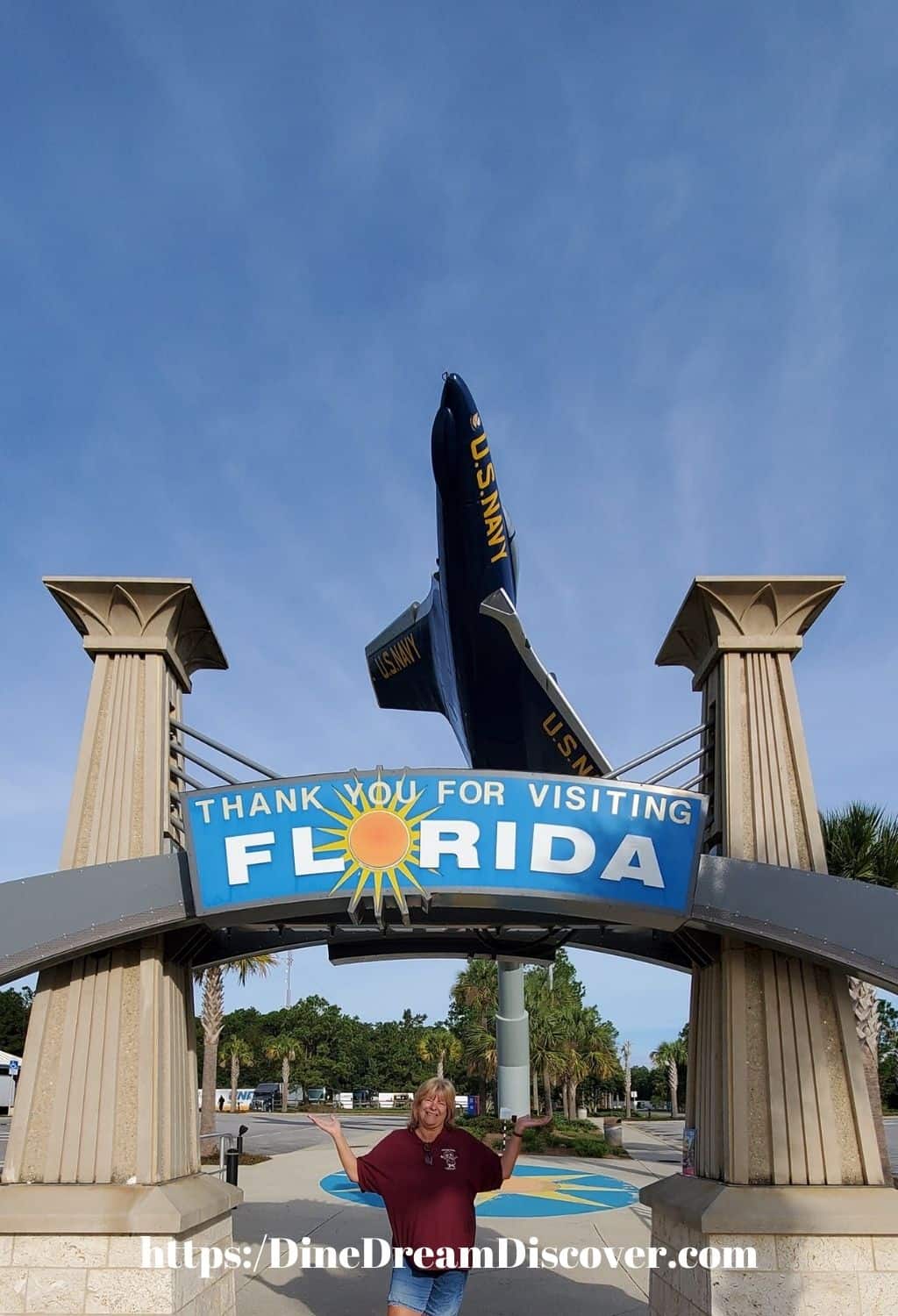 Living in Florida
We have taken many trips with our RV but we always end up back in Central Florida for the winter. What can I say..we love it here. Plus the fact that my Mother in Law is here in the winter and we help her a lot with her house because she is 90.
The Deciding Factor(s)
To be honest, there really isn't just one deciding factor on when it's time to quit full time RVing. Some of the questions we asked ourselves are:
Have we seen everything we wanted to see?
Does it still make sense to live full time in an RV?
What if we don't find a house before the summer of 2021?
As of right now, it's not a matter of life and death that we have to stop full time RVing. If it happens, it happens. If it doesn't, then it doesn't!
According to Freddie Mac, the interest rates will most likely remain low through the end of 2021. So we still have plenty of time!
Do you full time RV? Have you thought about when you might quit full time RVing?
Be sure to follow us on Pinterest and PIN IT FOR LATER!