If you have friends that love wine, give them than a Wine Gift Basket filled with your favorite items from Weed Cellars, Festive Flirts Wine Gear and a Wine Country Table Cookbook.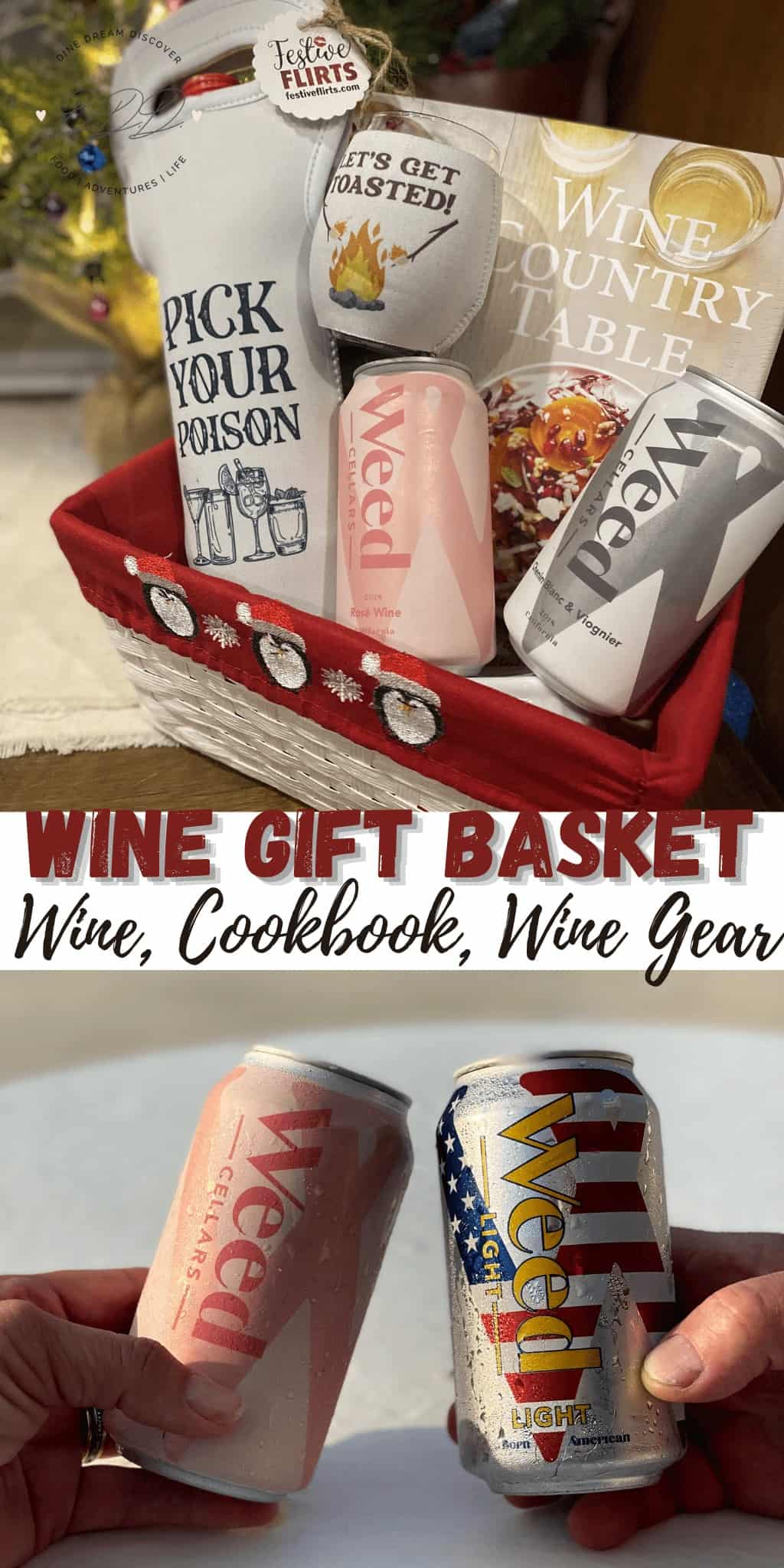 I received the products mentioned below in order to facilitate my review. All opinions are my own and may differ from yours. This post may contain affiliate links. See my disclosure policy for more info.
Wine Gift Basket With Weed Cellars Wine and Beer
I have a lot of I I used a Christmas basket but you can use a plain one if that's all you have or can find.
You can also throw in a few other items if need be including a game, wine glass charms, and even a wine sign. Really there is no right or wrong way to make a gift basket. Let me tell you a little bit about each of my favorites.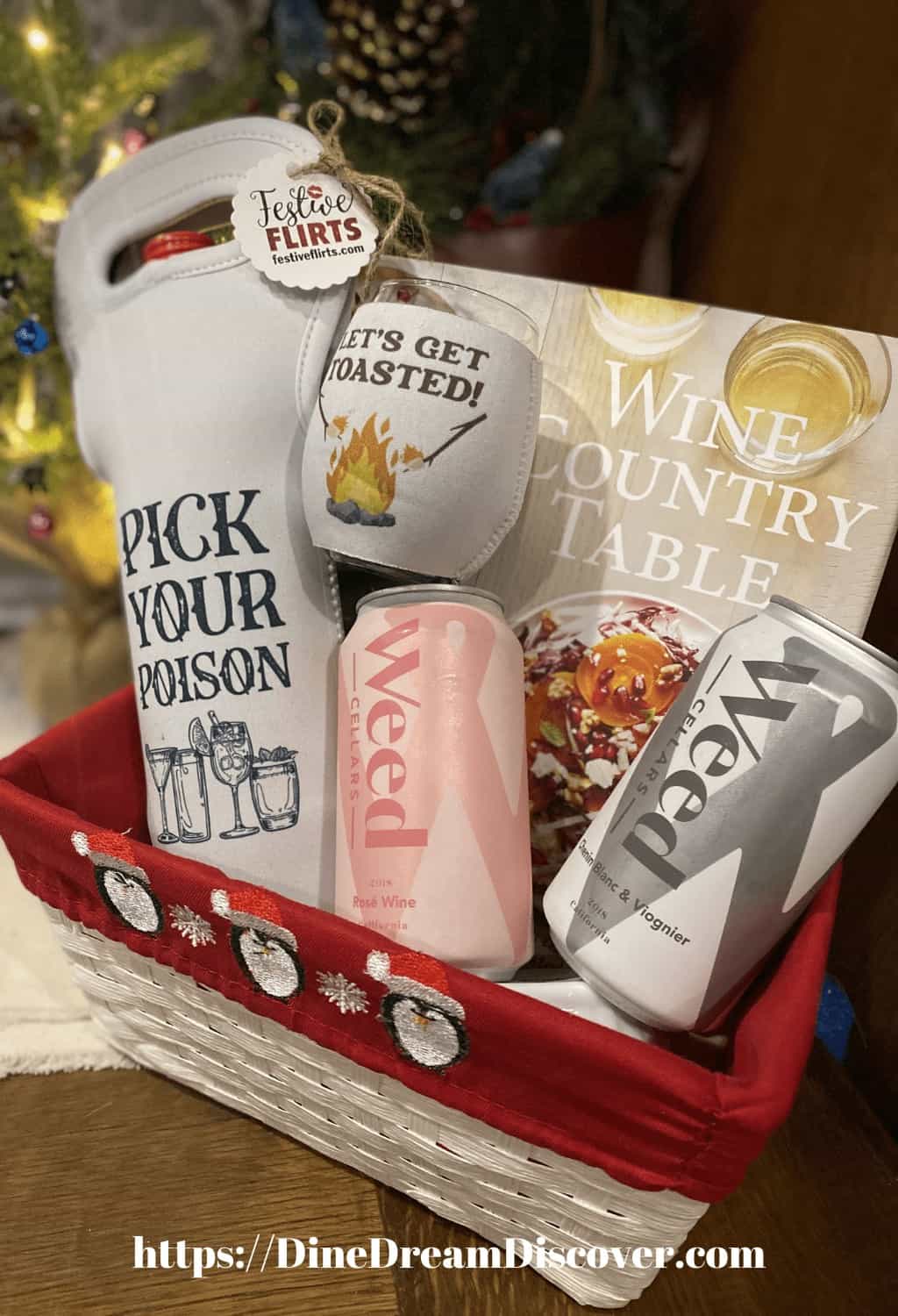 Weed Cellars Wine and Beer
The first question everyone asks about the Weed Cellars Wine and Beer is..Is there weed in it? Really, it isn't anyone's business but mine (and well, maybe the police if they were to show up! 😂)
Honestly, in my opinion, let them think what they want. With cannabis becoming a popular topic in many states, maybe there is and maybe there isn't. It's kind of like the coffee cup that was going around last year that says "There's a chance this is Vodka!"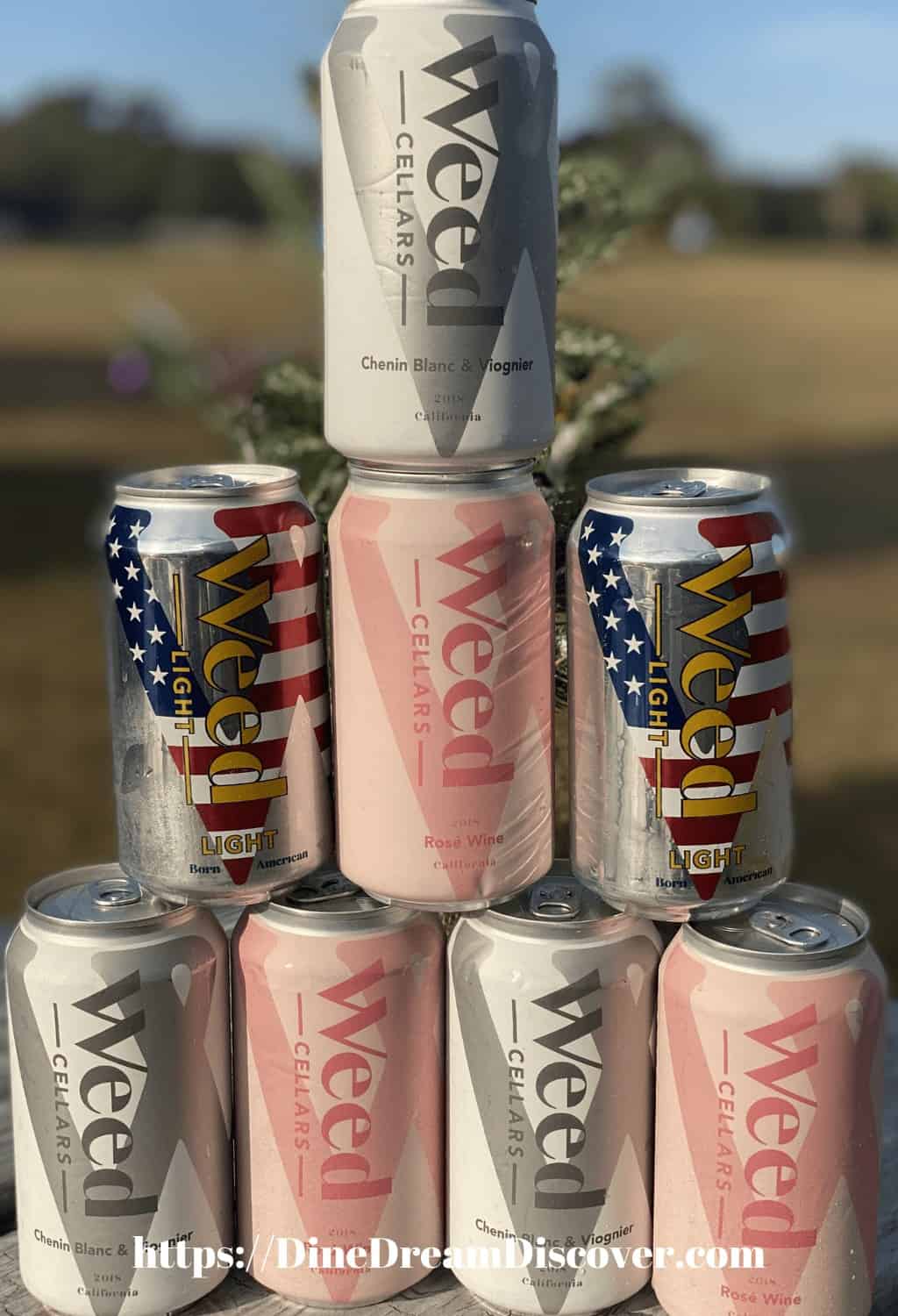 About Weed Cellars Wine
The Weed Cellars White Wine is on the dry side with Chenin Blanc and Viognier and hints of pear, ginger, jasmine and honey. It pair with seafood, thai food, avocado and more.
Weed Cellars California Rosé is a dry and fruity wine. A combination of strawberries, melon, roses, and peach. Pair it with turkey, beef stew, roasted chicken, butternut squash and more.
View this post on Instagram


What's best is that these come in cans and are perfect for the pool area or anywhere you can't have bottles. (The perks of living in Florida or California in the winter!) However, they also carry full size bottles of wine in many different flavors.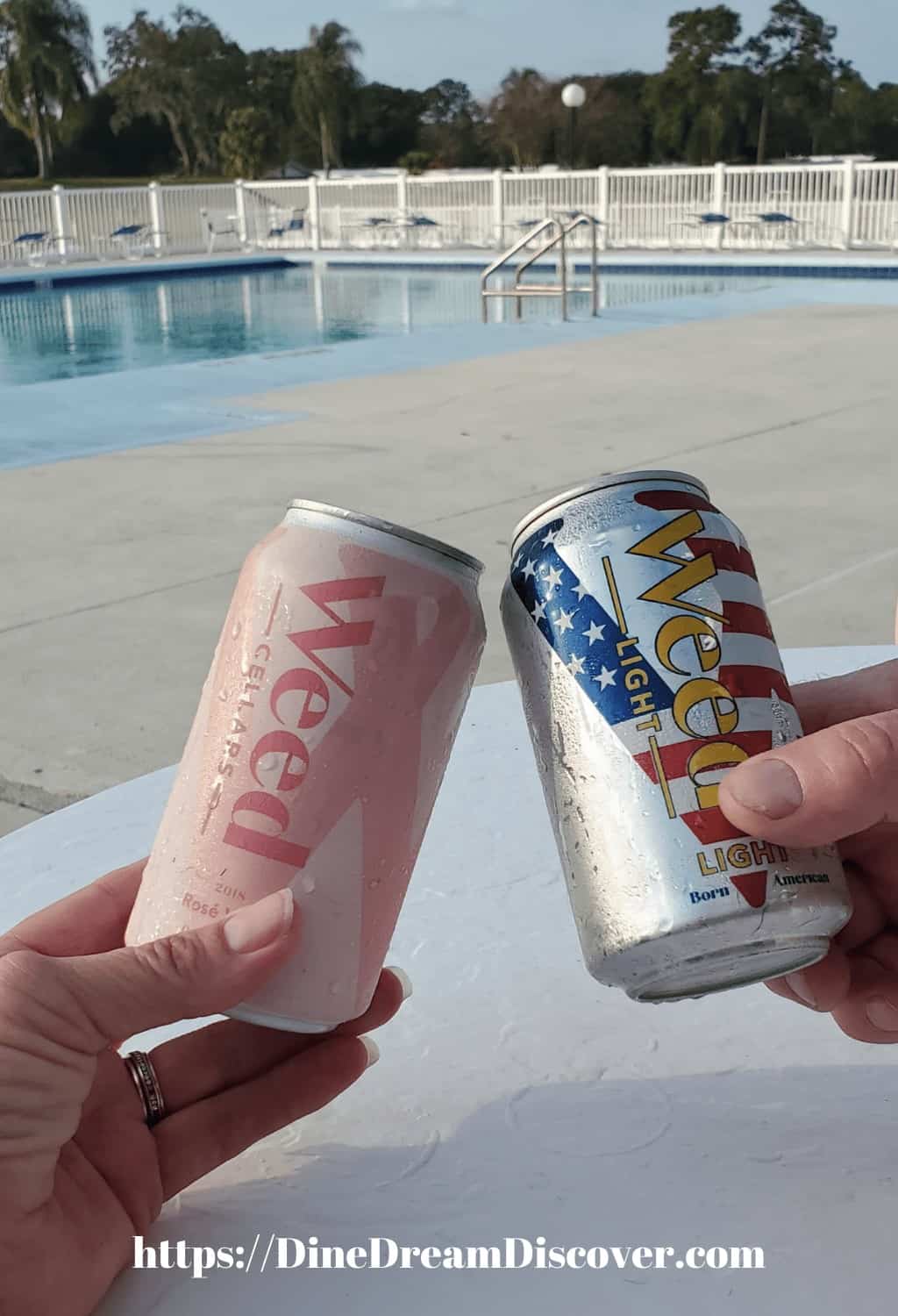 For those who are not a fan of wine, Weed Cellars also carries Beer and Bourbon Whiskey. The Light Beer has a sweet caramel and hoppy bitterness taste and goes well with Chicken Wings.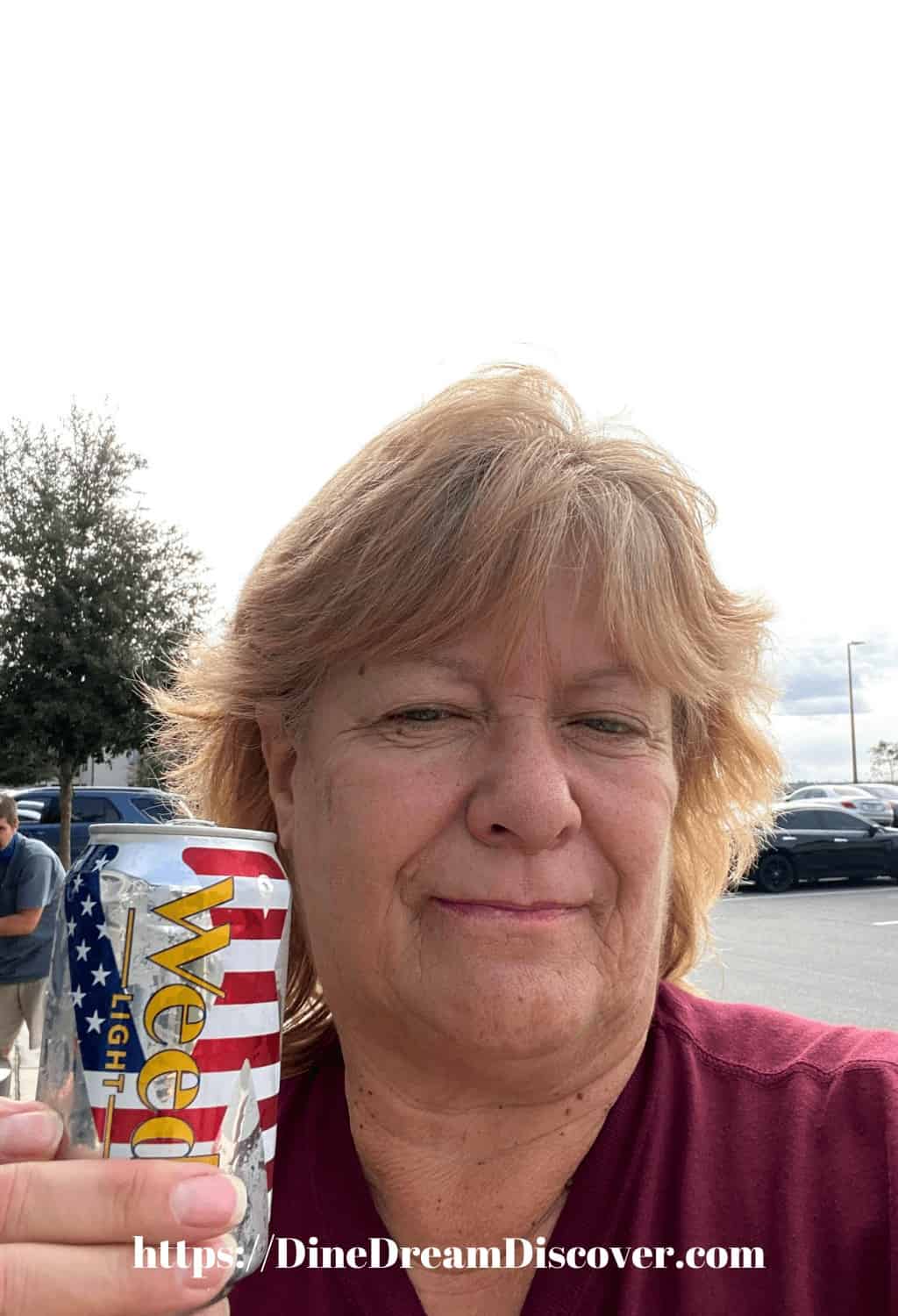 So, the final question that everyone still wants an answer to....is there weed in Weed Cellars Wine and Beer? That would be a big ol' no! Sorry to disappoint you. 😔 However, it's still very good.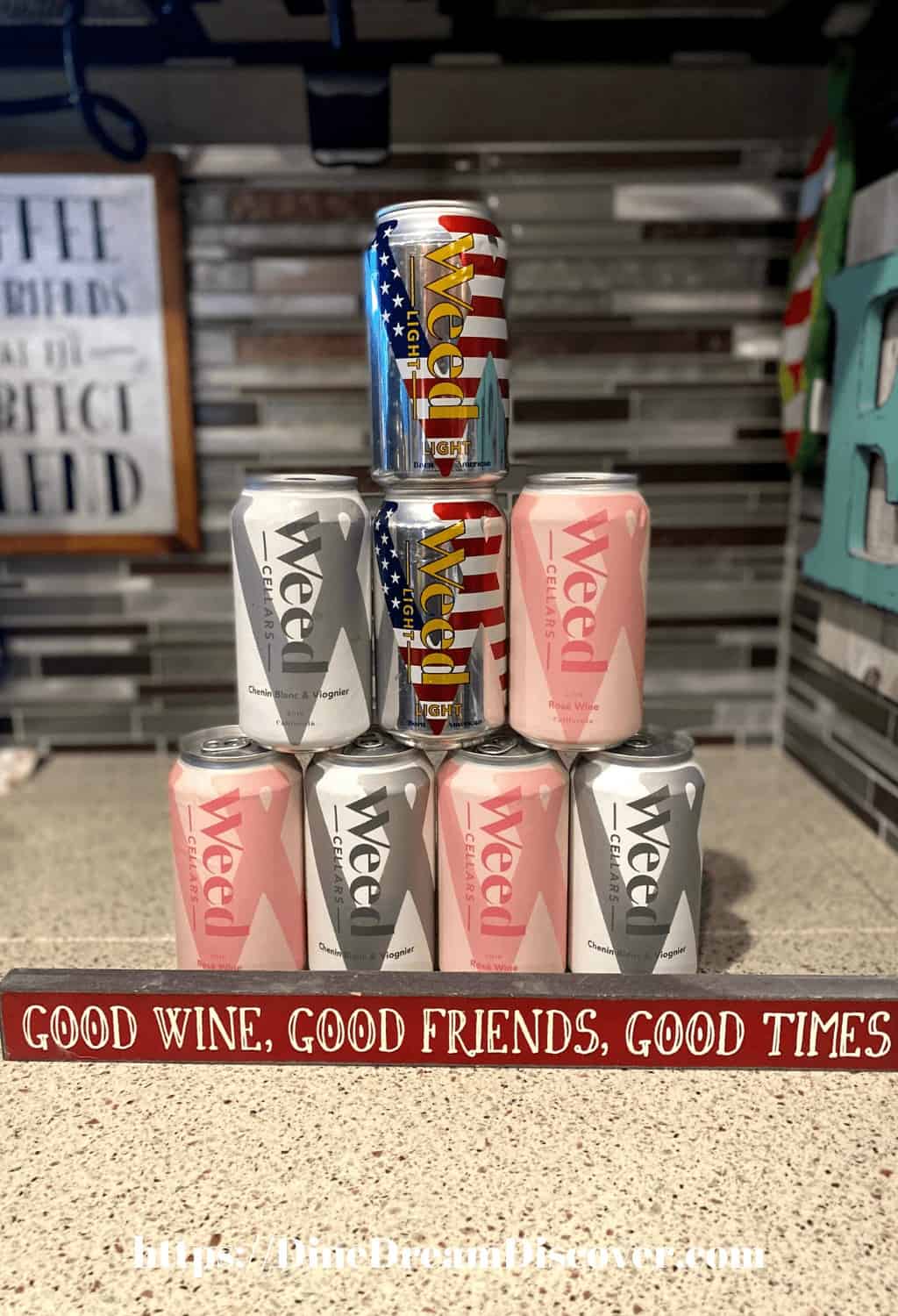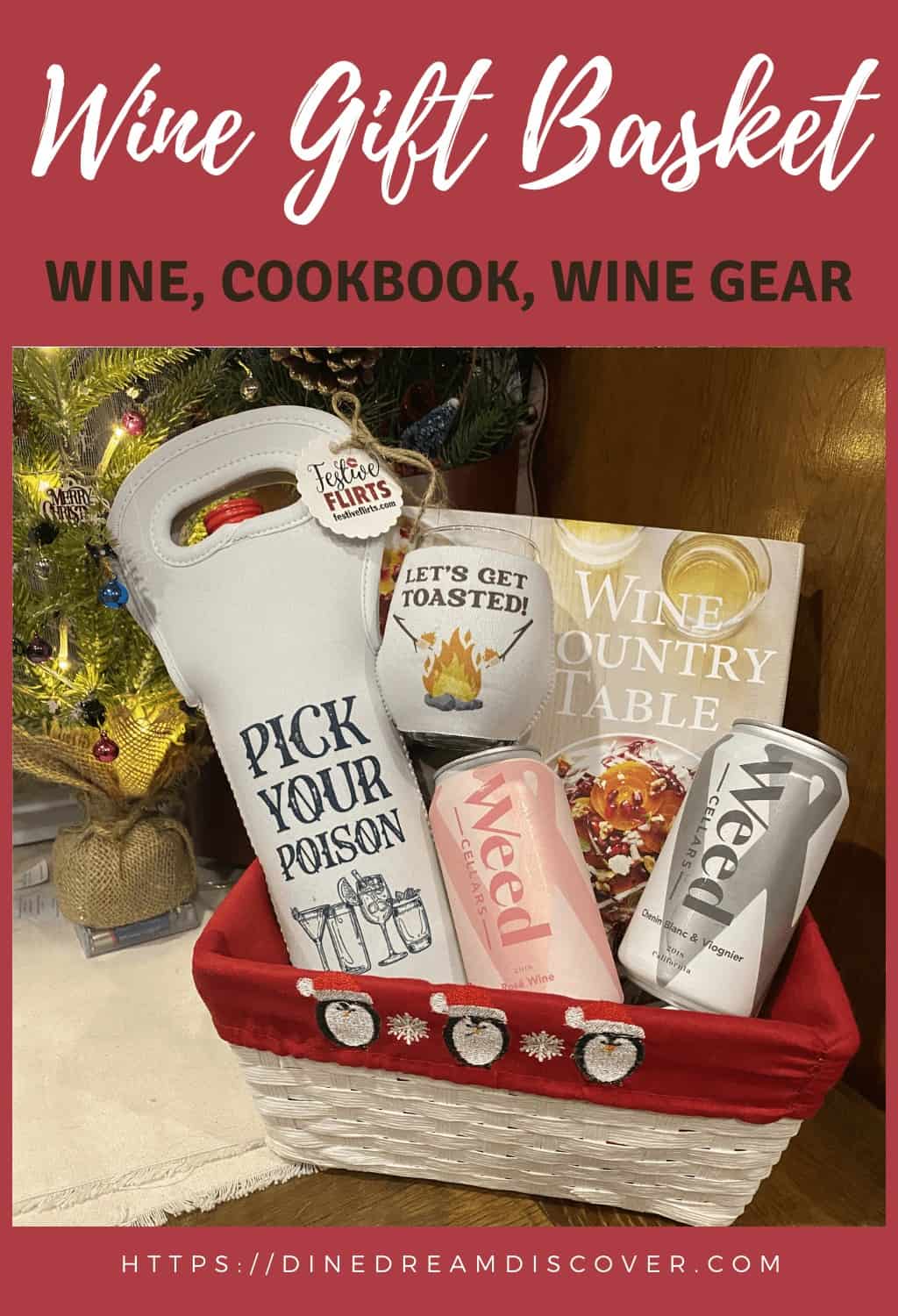 Follow us on Pinterest and PIN IT FOR LATER!