Don't settle for a tie, socks or underwear for your dad this year. These Fathers Day Gifts are top of the line and he is sure to love.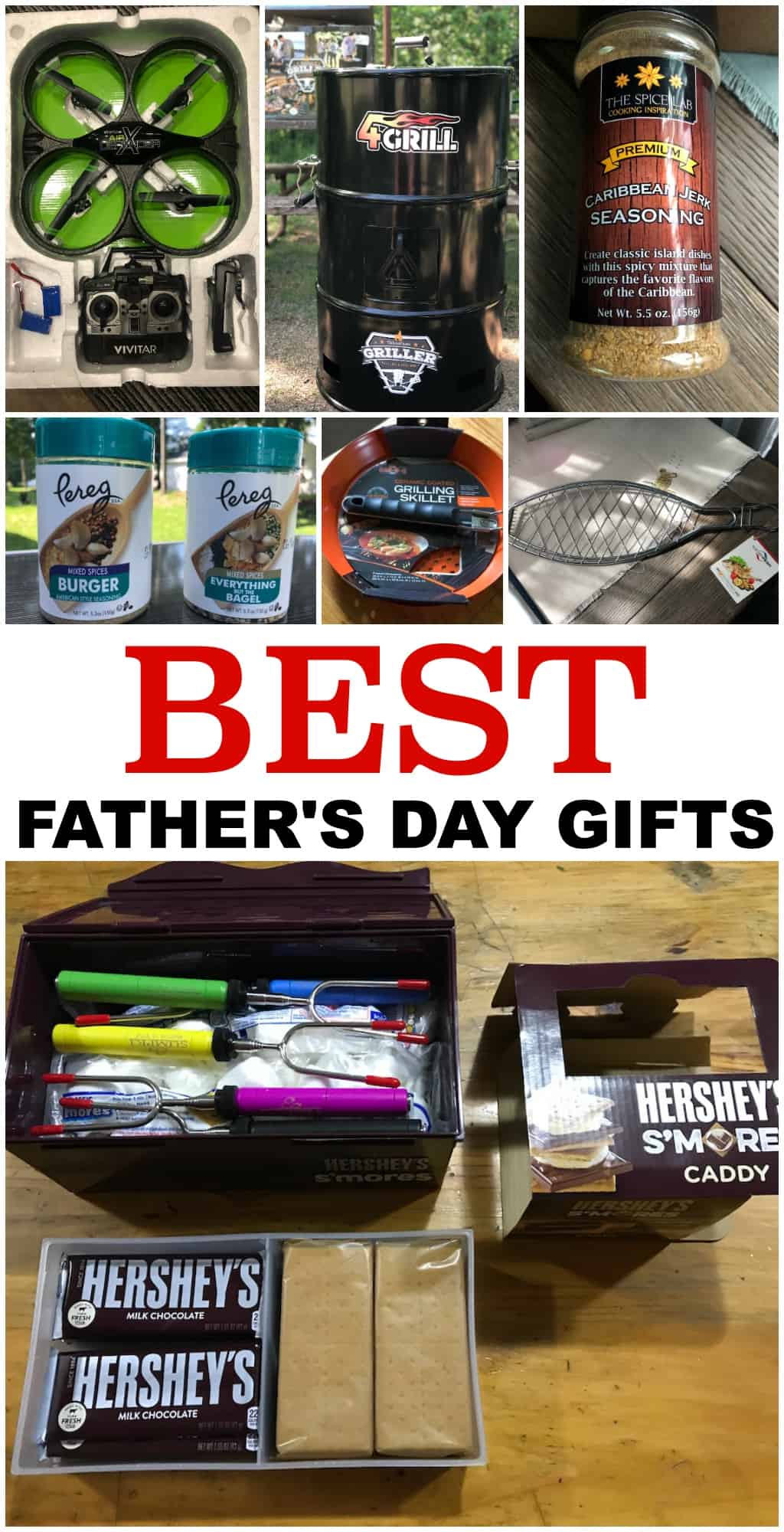 I received the products mentioned below in order to facilitate my review. All opinions are my own and may differ from yours. Dine Dream Discover only recommends products that we use and feel meet or exceed our expectations.
Fathers Day Gifts Dad will Love
When I was young and even when my kids were young, Fathers Day gifts usually meant a tie, socks or underwear. We've come a long way since then and the gift ideas listed below really are the best Fathers Day gifts that dad is sure to love. Be sure to check out the Vivitar Air Defender Drone and the 4Grill Four in one Grill.

Spice Lab Spices
Do you have a dad that loves to cook? Spice up their day with some The Spice Lab spices that they can use on all their favorite foods. Whether they are outside BBQ'ing
for the party or inside cooking for the family, Spice Lab spices will get everyone's tastebuds up in a roar.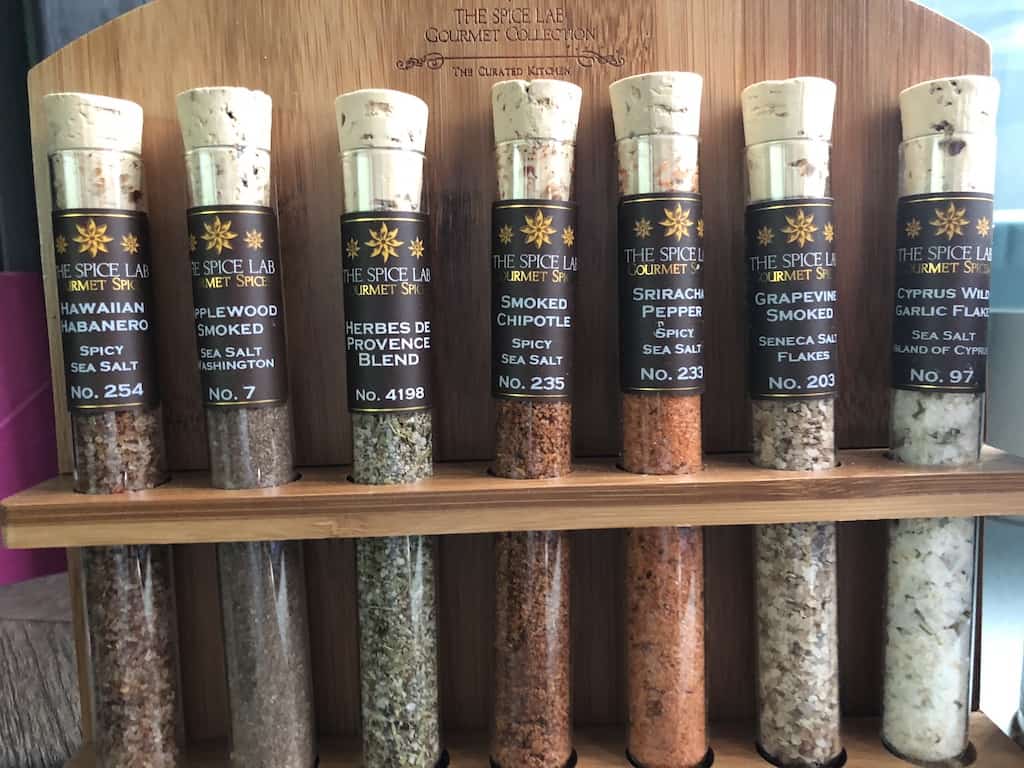 The BBQ Smoked Sea Salt Collection
includes a variety of sea salt that they can choose from for cooking, roasting, finishing and ever for use in cocktails. They come in Pyrex tubes
with cork stoppers that sit in a wooden rack for easy storage. These are great because everyone has different tastes and likes something different. Once you find your favorites, they are available in regular size bottles as well.
They also come with a card which lets you know the best ingredient they can be used on for the best flavor. Red meat, chicken, vegetables, sauces, soups and even glass rimming.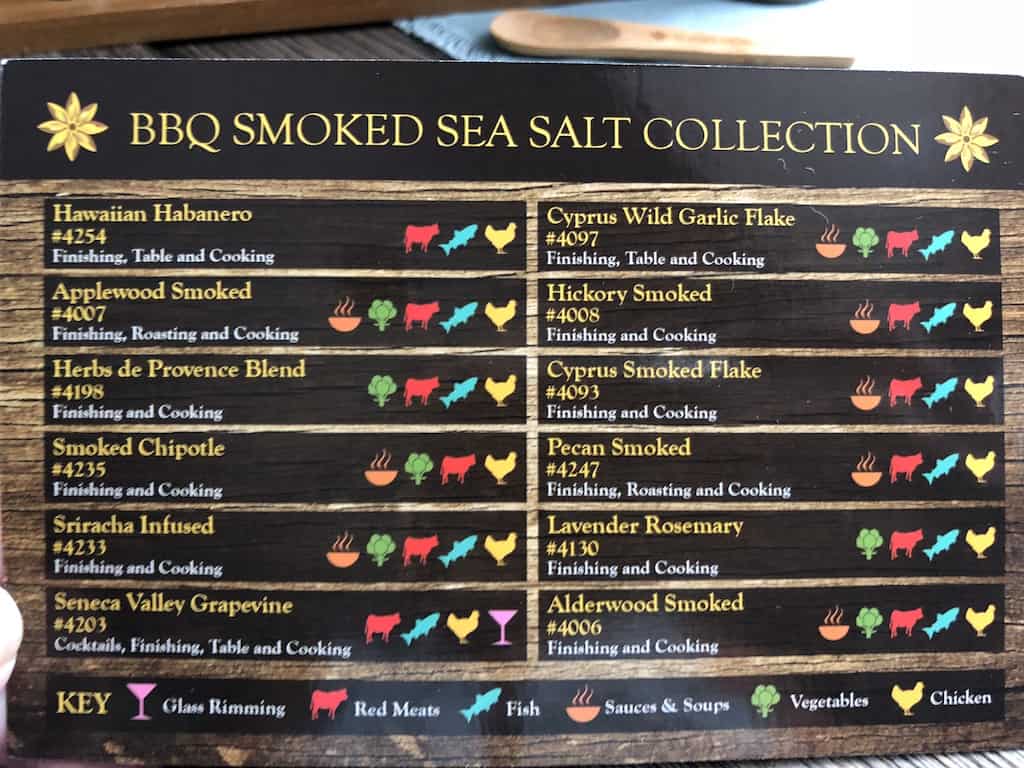 The Caribbean Jerk Seasoning
is perfect for any meat including ribs. Just coat the meat with oil and slather up with seasoning. This seasoning is a little sweet, a little spicy and has a little bit of a smoky taste.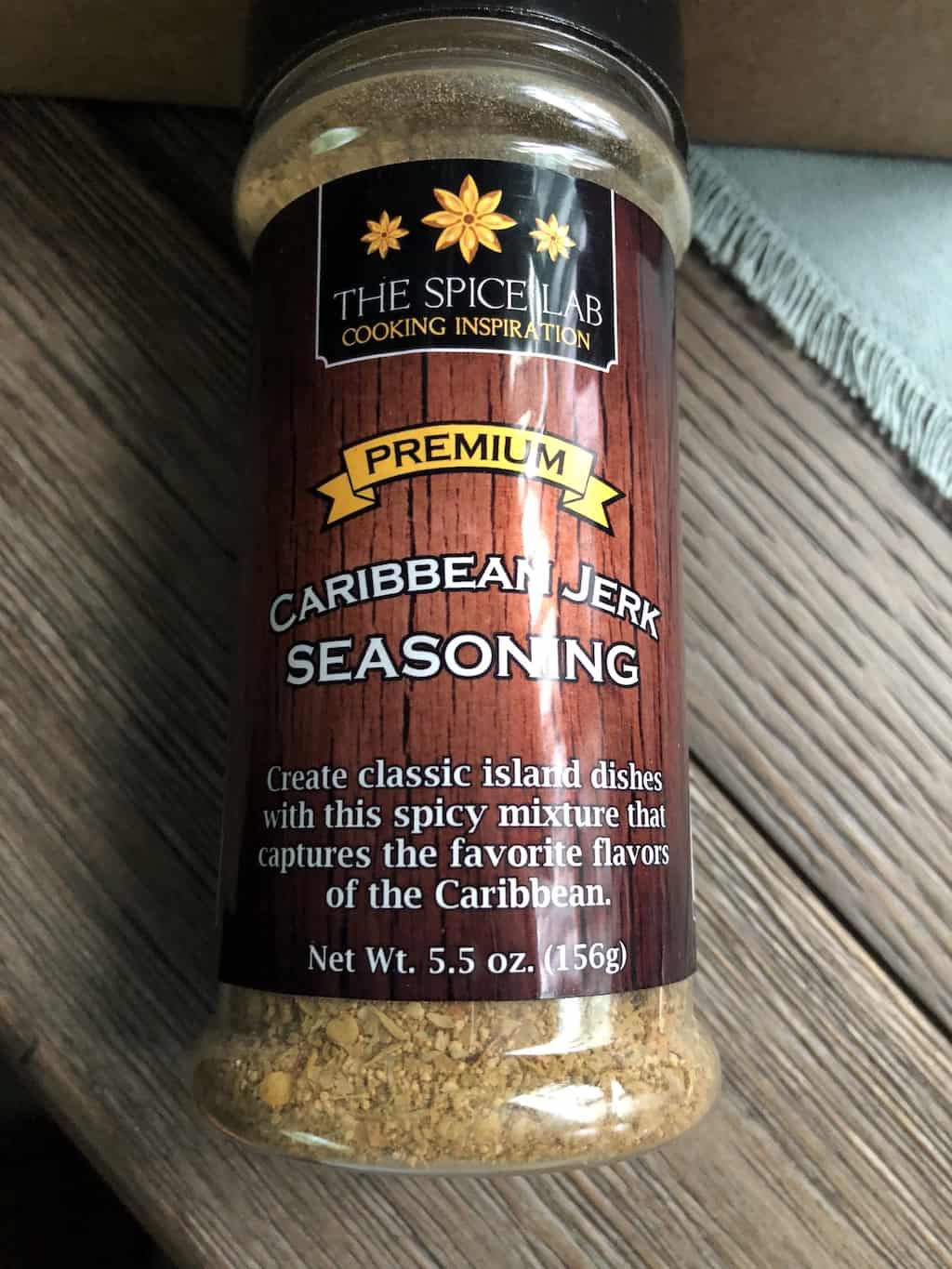 Connect with The Spice Lab on Facebook, Twitter, and Instagram.
Fish Grilling Basket
Another great product is the Fish Grilling Basket. What dad doesn't like to go fishing, catch some fish and then come back to the campsite and grill it. The Fish Grilling Basket makes it easy to do just that. However, it's also perfect for anything that's hard to grill like vegetables. Makes for easy flipping too. Your fish won't stick to the grill or fall apart while flipping.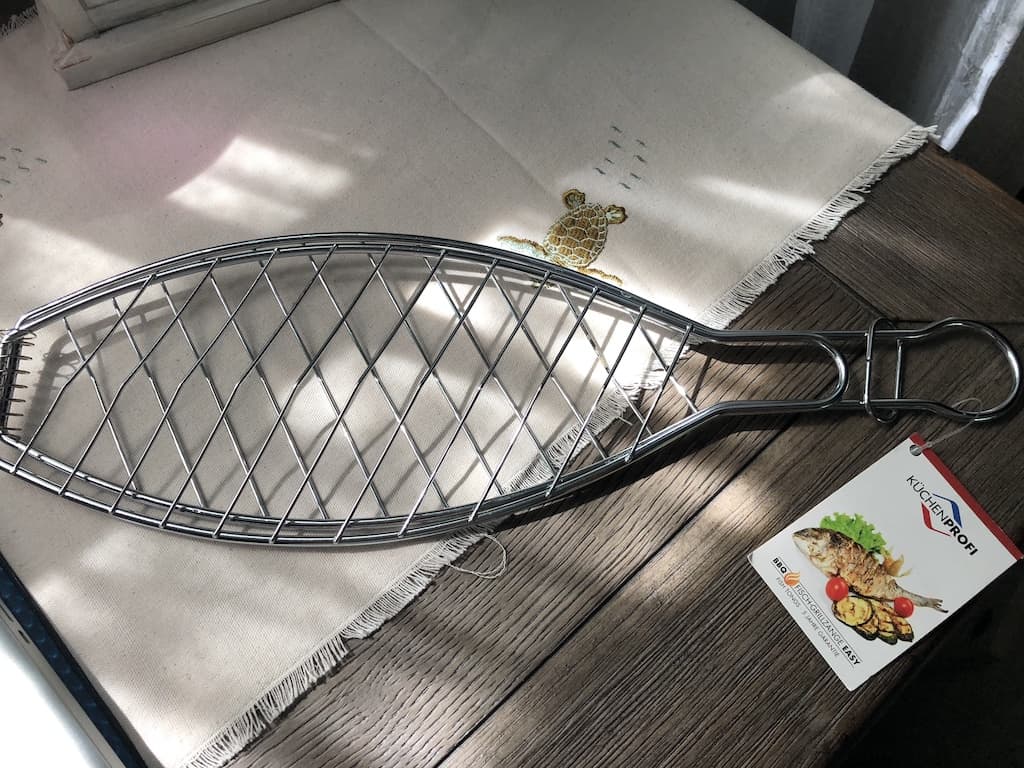 Mr. Bar-B-Q Ceramic Coated
Skillet
I fell in love with the ceramic coated skillet especially when it came time to cooking the home fries for breakfast. Nonstick and easy to clean it's perfect for small or delicate foods such as vegetables and seafood. The handle can detach so you can close the lid of your grill while cooking.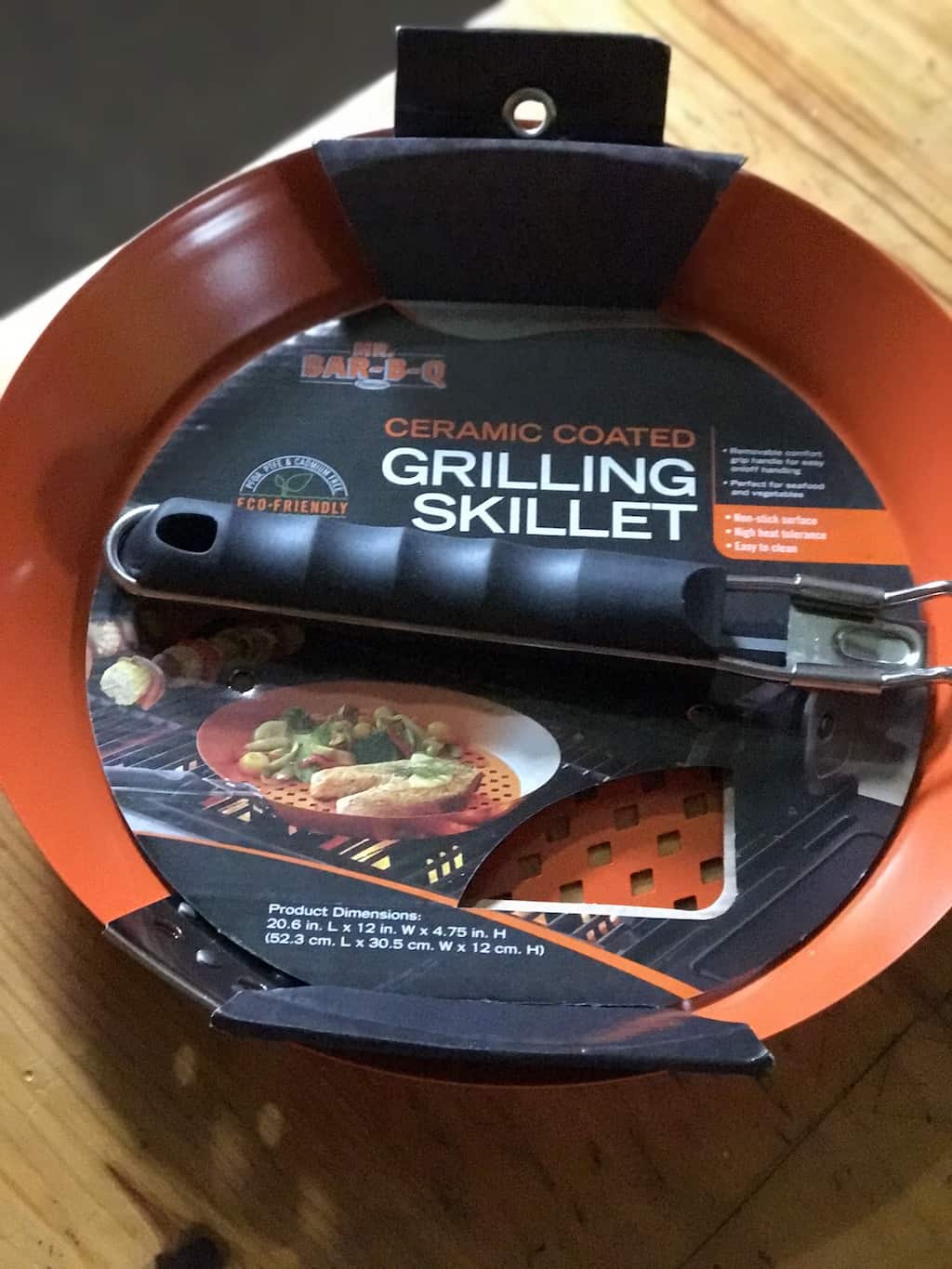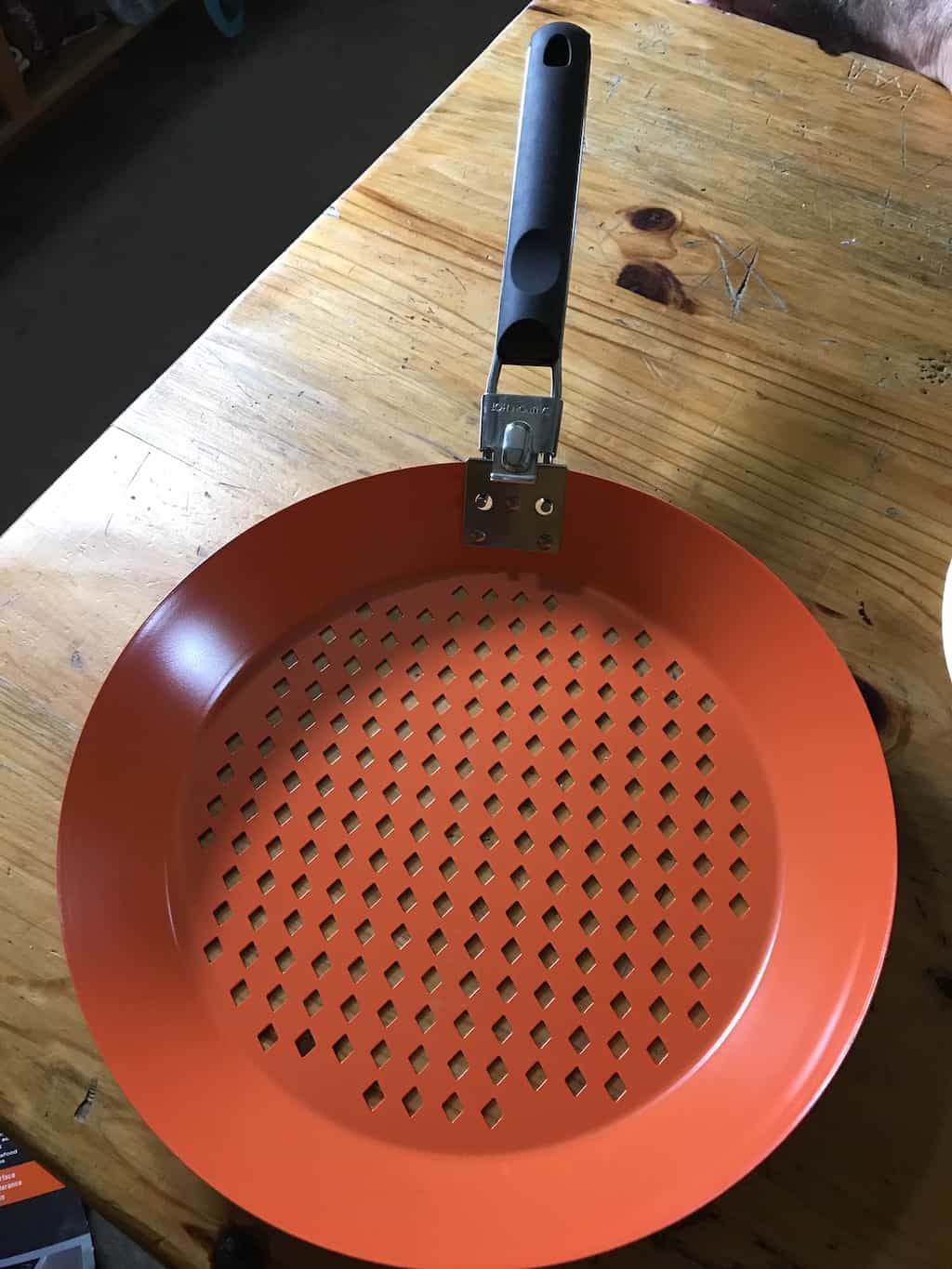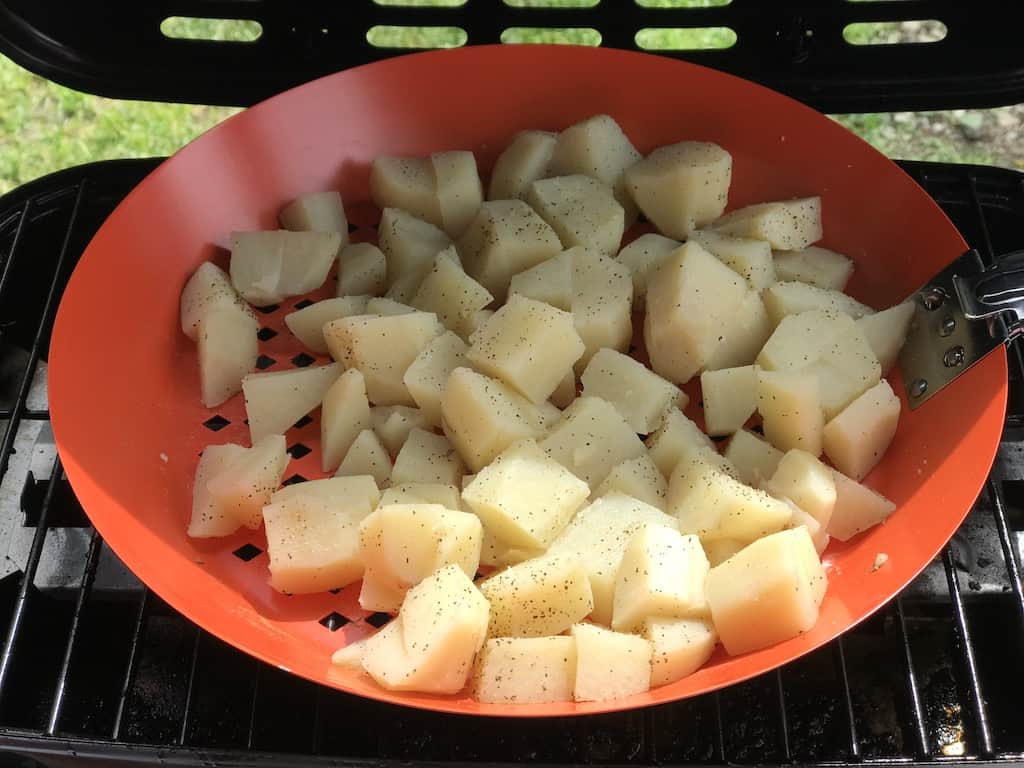 Connect with Mr. Bar-B-Q on Facebook, Twitter and Instagram.
Hershey's S'mores Caddy
I know you are probably thinking why would you possibly need the Hershey's S'mores Caddy. This cute box with carrying handle holds everything needed to make yummy s'mores, including Hershey's Chocolate Bars
, graham crackers
, and marshmallows
and keeps everything in their place. This is at the top of my Father's Day gift ideas list.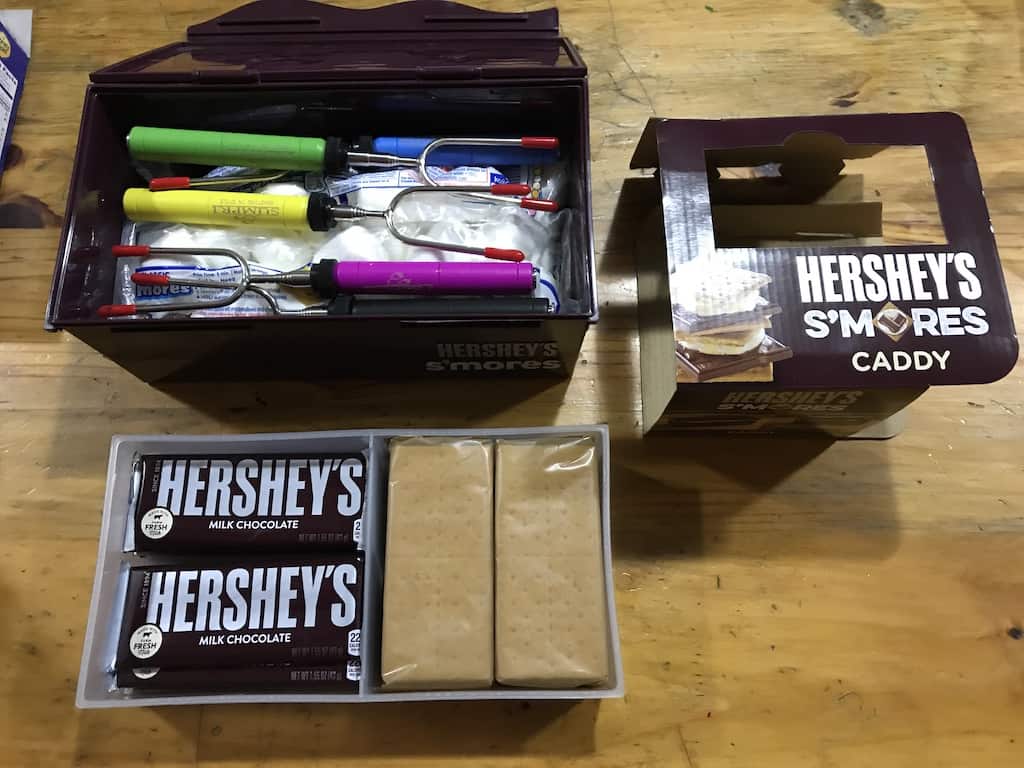 It's a grab 'n go type container when you are ready to hit the road. Everything in it's place. Don't forget the extendable marshmallow forks
.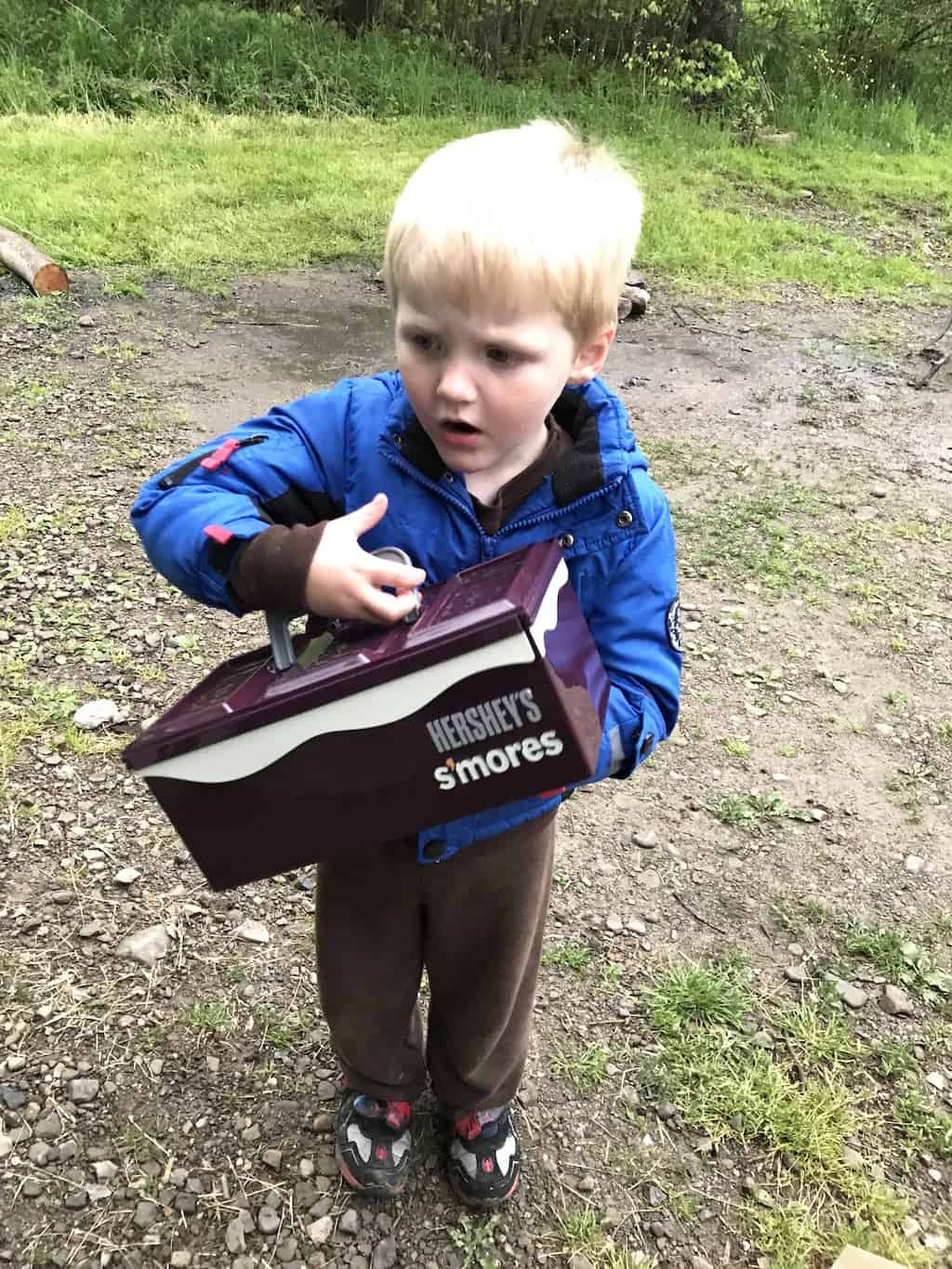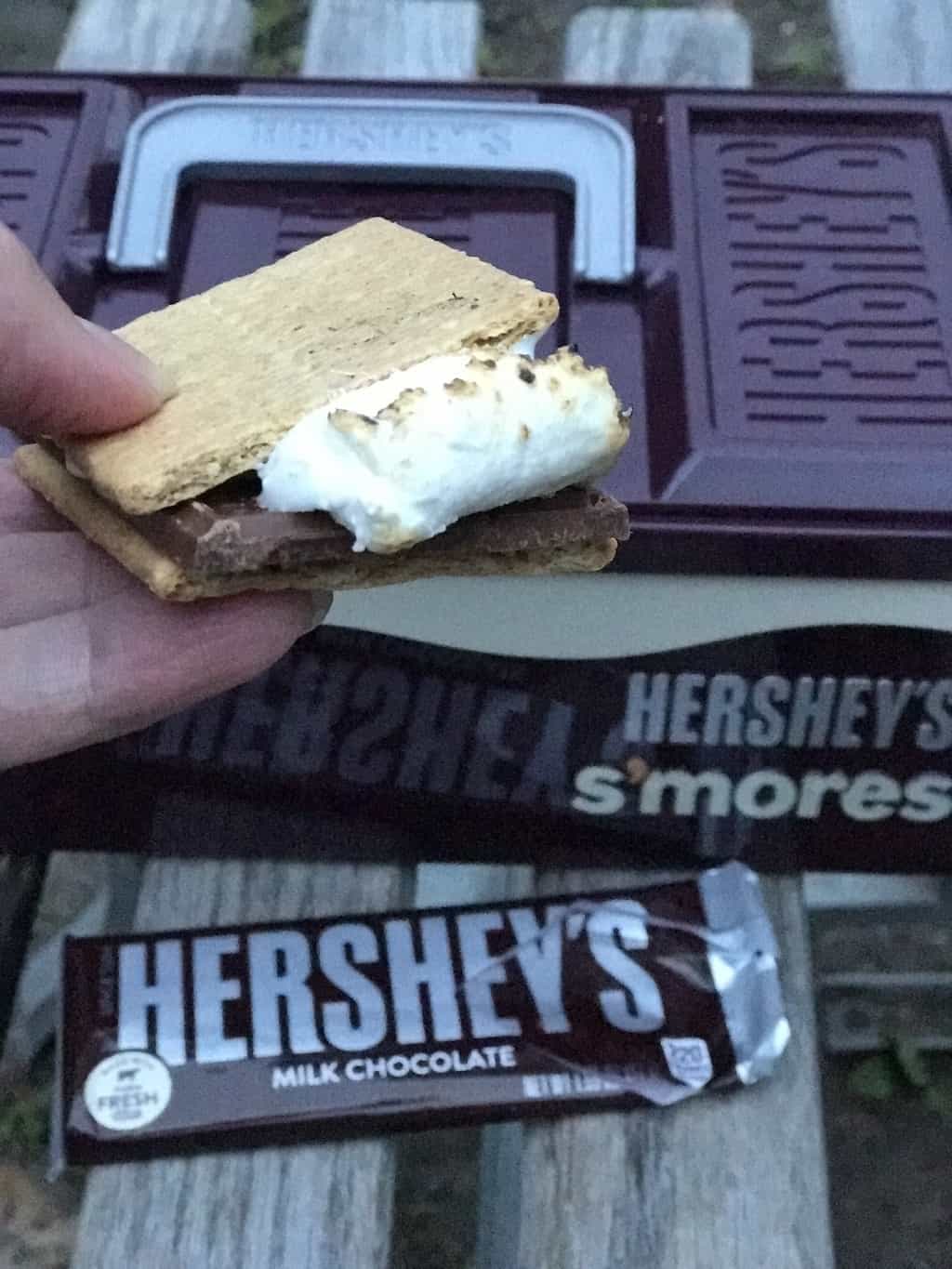 Pereg Spices are perfect as Father's Day Gifts
You can never have too many spices in my book. Different spices for different things. The Pereg Burger Seasoning is perfect for any type of meat not just burgers. When I owned my snack bar, the customers kept coming back because they loved my burgers. I always used the Pereg Burger seasoning
on them. And to this day, I still use it at home.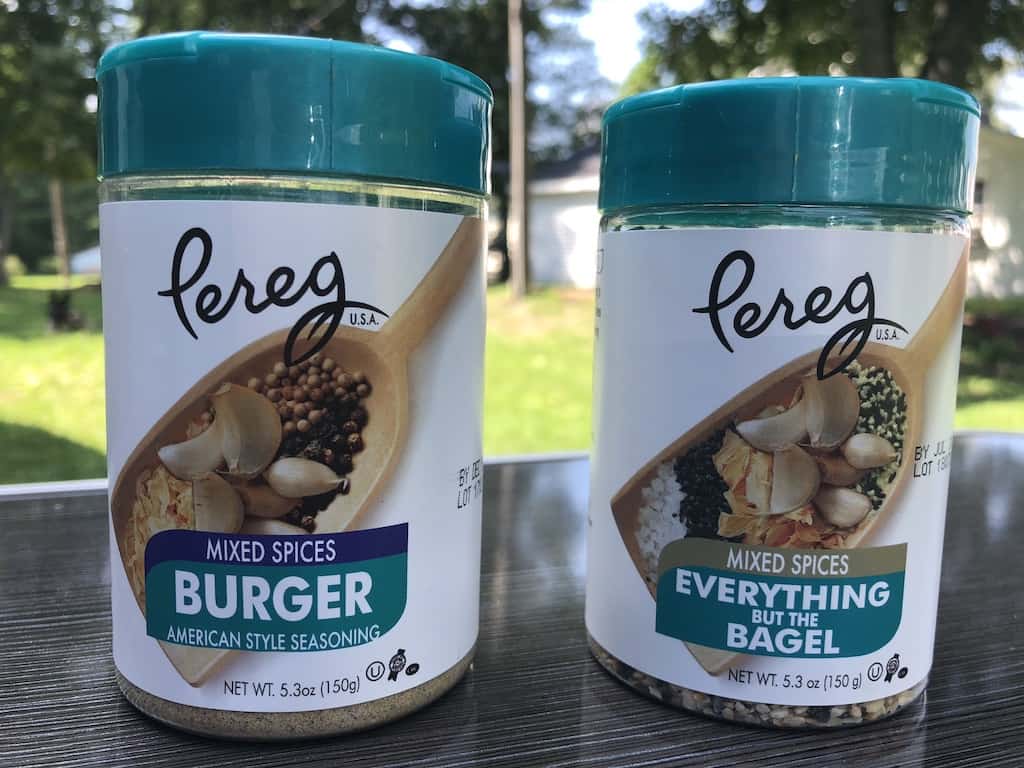 I first came across Pereg while searching for an "Everything But The Bagel" spice, which by the way I found there. I don't know why people have such a hard time finding it because I always find everything I'm looking for online. Did you know that "Everything but the Bagel" can be used in so many different foods? I took a poll once and the possibilities are endless.
eggs
chips
rolls
avocados
pizza
popcorn
and so much more.
So if you're looking for different types of spices for dad, Pereg spices
is sure to have what you're looking for. Connect with Pereg-Gourmet on Facebook, Pinterest and Instagram.