The perfect neighborhood barbecue starts with the food. You have to serve the best burgers in town and to do this you need the best equipment.
This post may contain affiliate links. See my disclosure policy for more info.
How to Step up Your Barbecue Game this Summer
Looking to wow your neighbors this summer? Well, of course, the perfect neighborhood barbecue starts with the food. You have to serve the best burgers in town and to do this you need the best equipment.
The best equipment for the job
Step it up with a backyard griddle as opposed to the standard boring barbecue grills everyone else has – they run on propane and have battery-powered ignitions for the easiest grilling of your life.
Check out these Blackstone griddle accessories for ideas on how you can not only serve top-quality side dishes but also ease the inevitable stress that comes with cooking for the whole neighborhood.
Options are key
Another way to ease the stress of a big BBQ is to ask your guests to bring some of their own side dishes – this means less work for you and ensures there'll be plenty of options available.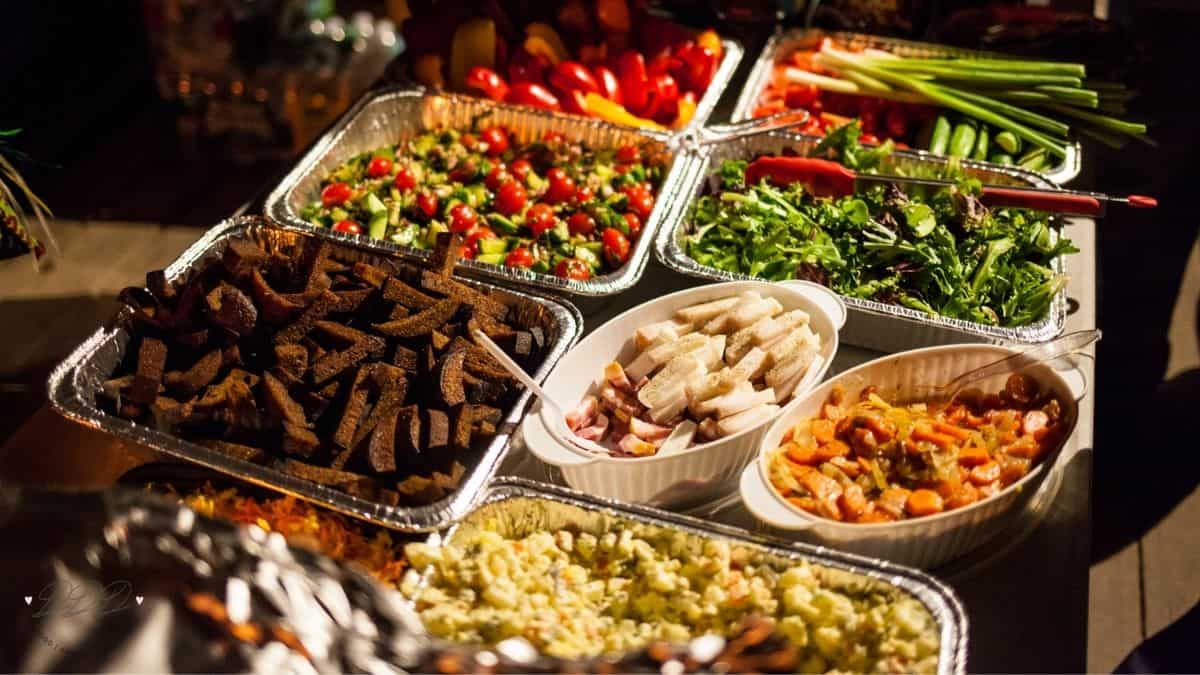 And on the subject of options, you need to make sure you're offering some vegetarian dishes and plenty of snacks to nibble on while your guests wait for the main event.
Keeping the snack table away from the grilling area is key for creating a more relaxed atmosphere because there is nothing worse than people hanging around the grill trying to tell you how to do your job.
Drink options are also super important, so be sure to have a huge selection available for guests to take their pick; both alcoholic and non-alcoholic because while some might like a beer with their burger there will be plenty of people looking for a soft drink option.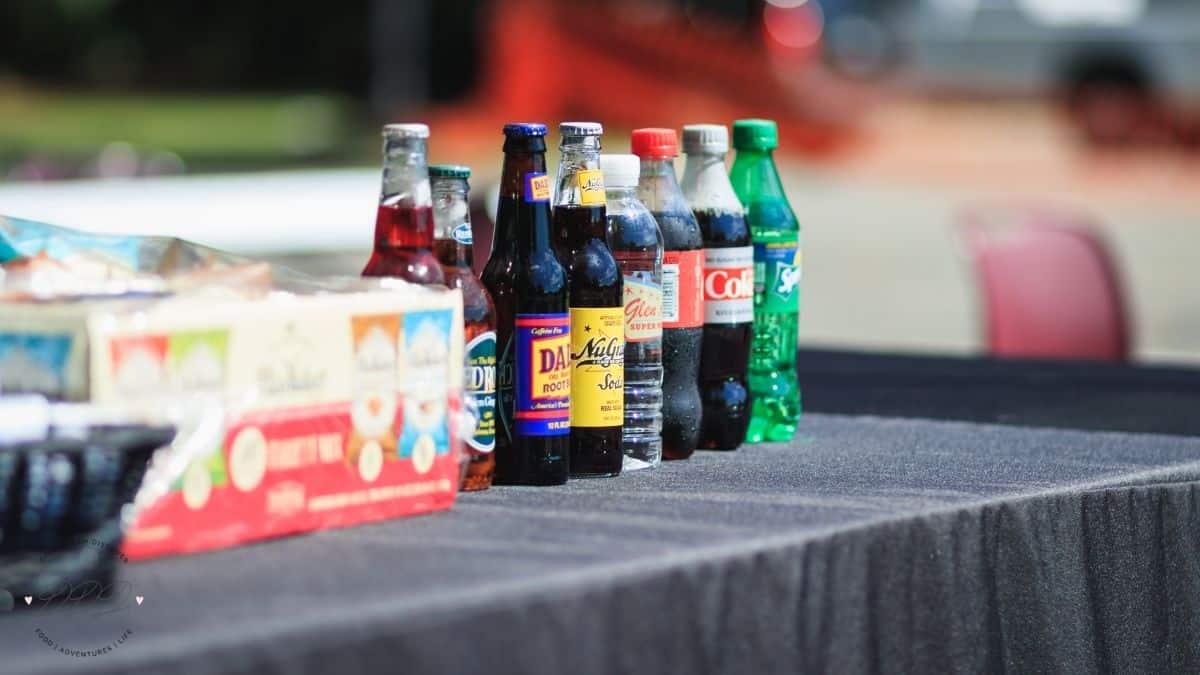 If you really want to step up your game, homemade lemonade always goes down a treat.
It's not just about the food
Backyard barbecues are fun for the whole family, so make sure you have plenty of games set up to entertain the kids and give your grown-up guests a bit of a break.
I always suggest a water fight if the weather is hot enough but for less messy options you can go for classic games like limbo or corn hole.
If you're after something a bit different you can get yourself a giant Jenga set.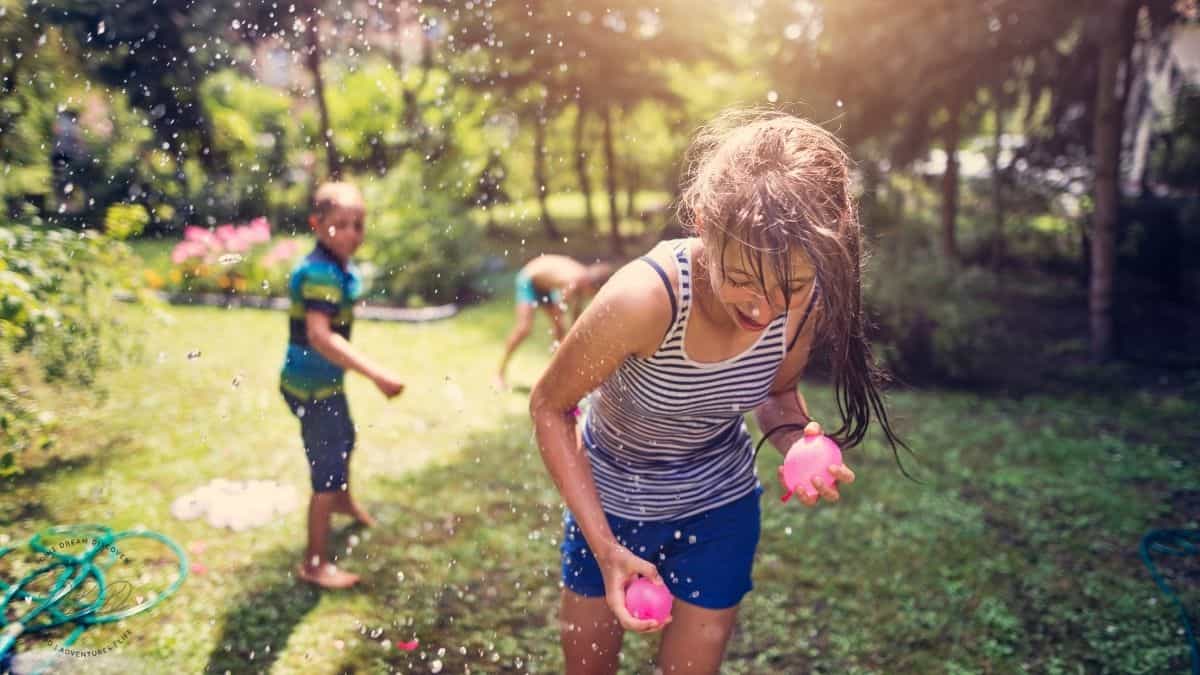 Kids playing and laughing is the perfect accompaniment for a family barbecue, and there is nothing to stop mom and dad from getting involved in the games too!
As well as having top-notch cooking equipment you'll need to splash out on some other accessories to create the right atmosphere for your barbecue.
An outdoor speaker is essential and with this, and you will need a subscription to a music streaming service. There's nothing more embarrassing than your party playlist being interrupted by the pesky Spotify adverts!
You'll also need plenty of outdoor lighting for when the evening draws in so you can keep the party going for as long as you want.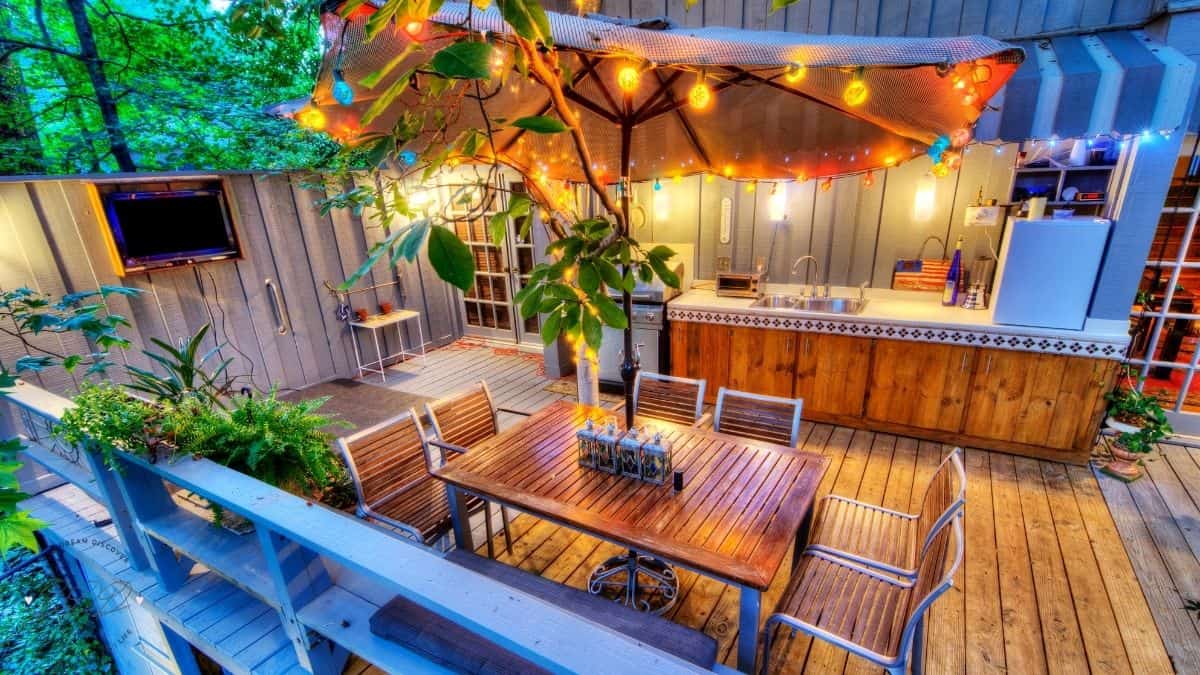 You probably have your own lighting in your garden but the perfect way to create a cozy but sociable atmosphere is with fairy lights, and lots of them.
And finally, the perfect end to a barbecue is dessert! You can offer out the standard fruit and ice cream options but to stand out from the crowd you need something a little different.
S'mores offer both a tasty treat and a fun activity to end the evening. Enjoy!
Follow us on Pinterest and PIN IT FOR LATER!