Tis the season for porch pirates. But you can stop stolen packages in their tracks with a Kangaroo Doorbell Camera.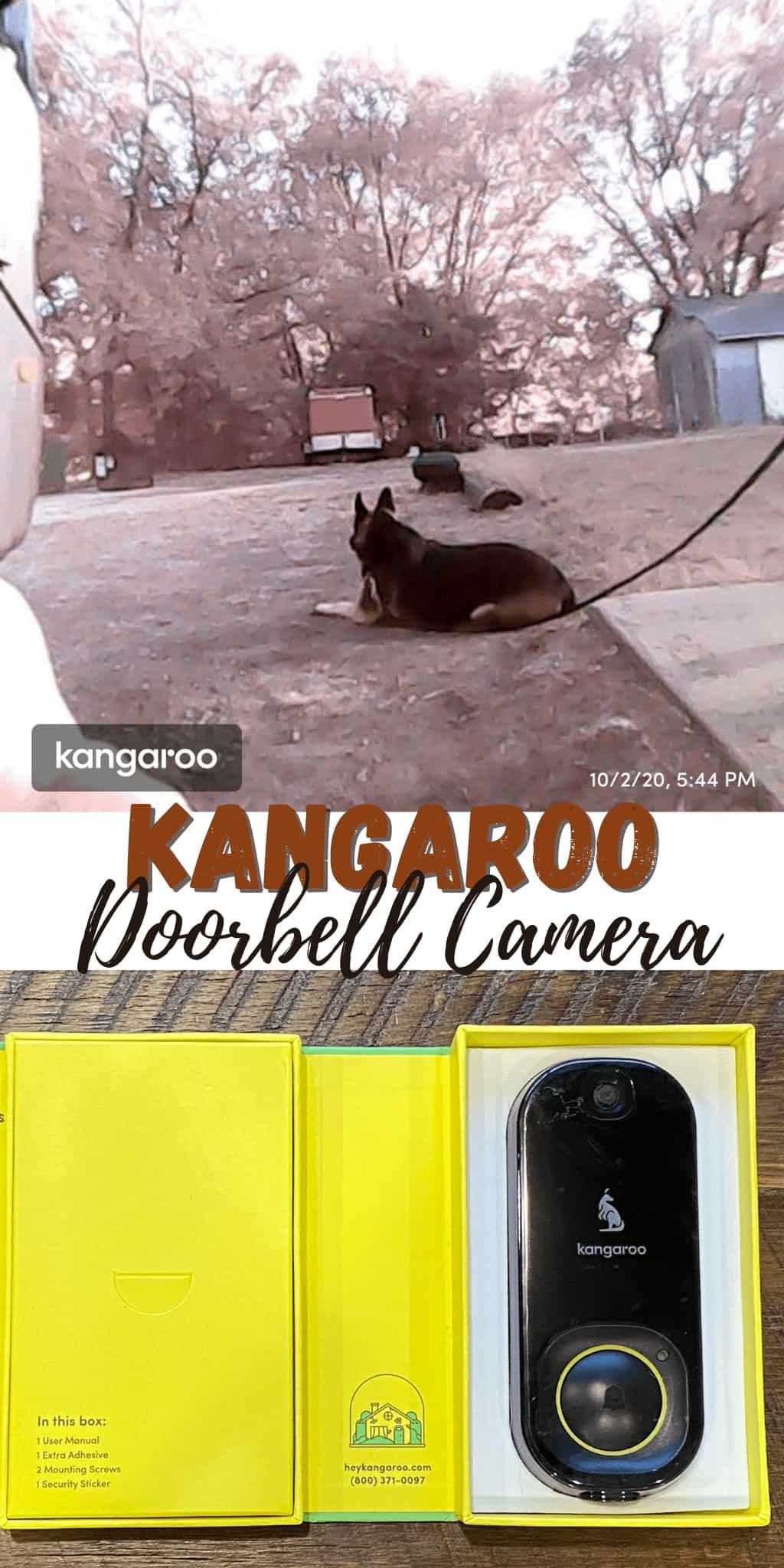 I received the products mentioned below in order to facilitate my review. All opinions are my own and may differ from yours. This post may contain affiliate links. See my disclosure policy for more info.
Kangaroo Doorbell Camera - Protect Your Packages from Porch Pirates
Tis the season for porch pirates. But you can stop stolen packages in their tracks with a Kangaroo Doorbell Camera. However, it's not only to see if anyone is stealing your packages. This is one gift that should be on everyone Holiday Gift List.
I don't know about you but I like to see who's at my door BEFORE I open it. Living in an RV might be a little different than living in a sticks and bricks house, but the Kangaroo Video Doorbell works great for either home.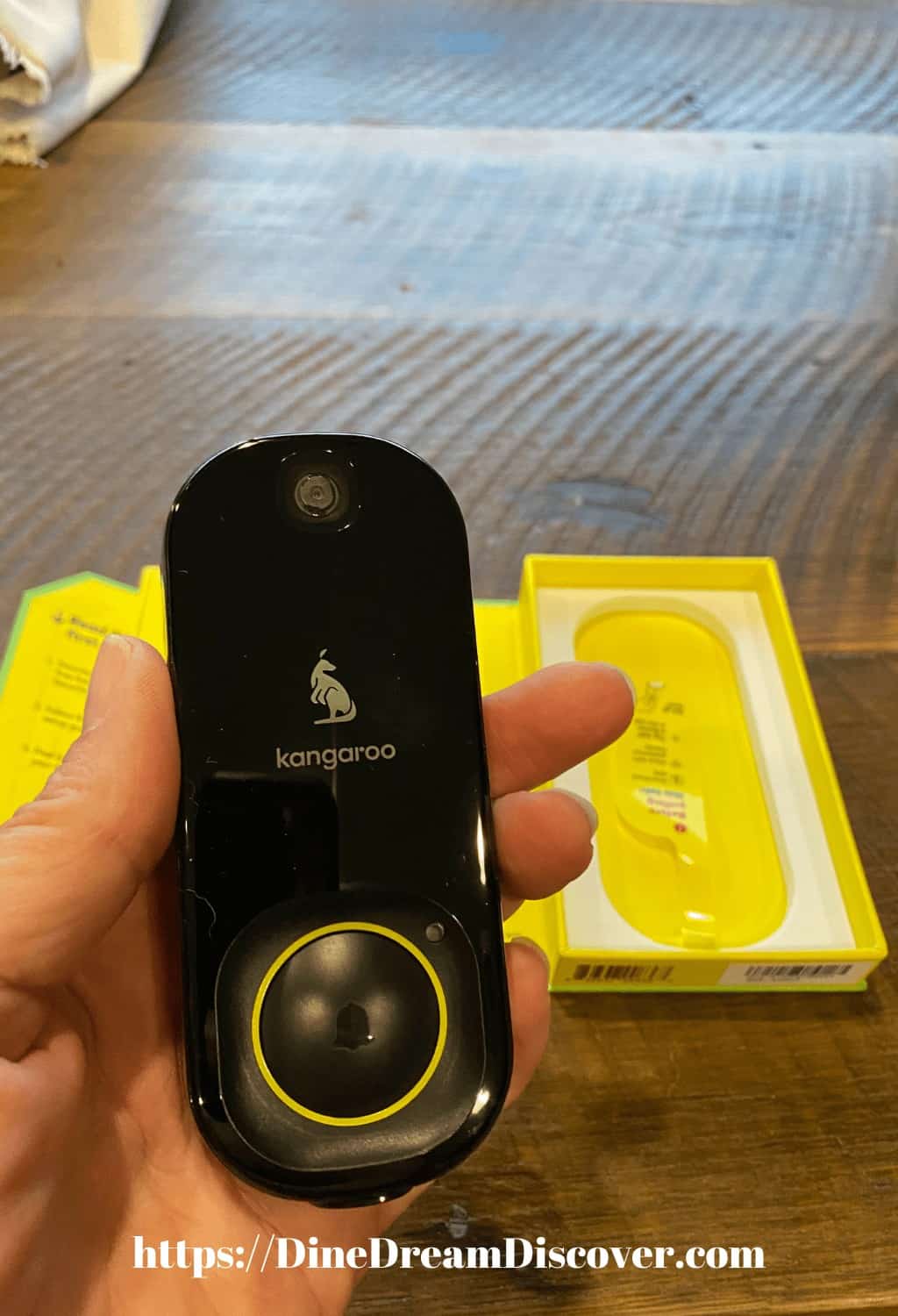 Why You Need a Wireless Video Doorbell
We had an incident a few years back when we had a fifth wheel. All of a sudden Harley started flipping out. We thought it was just the wind rustling the leaves. Five minutes later someone was knocking at the door. It was 1:00 in the morning.
We were in a state park and there weren't a lot of people on the trail because no one camps in the fall in Kansas apparently. 🤷‍♀️
My husband almost opened the door but luckily thought that's a bad idea. So he talked to the person through the door. He was able to look out the window that was next to door to see who it was. A large burly man holding a dog on his shoulder. 🤨
I on the other hand was shaking and on the phone with the Sheriff. And that right there is the main reason everyone should have a Kangaroo Doorbell Camera.
How it Works
The camera works with WiFi and sends the information to your phone in a downloaded app. It will send alerts when it detects motion or the doorbell is pressed.
It was very easy to set up and it's also a chime doorbell which is surprisingly loud. When it's pressed, the alert will be sent to your phone no matter where you are.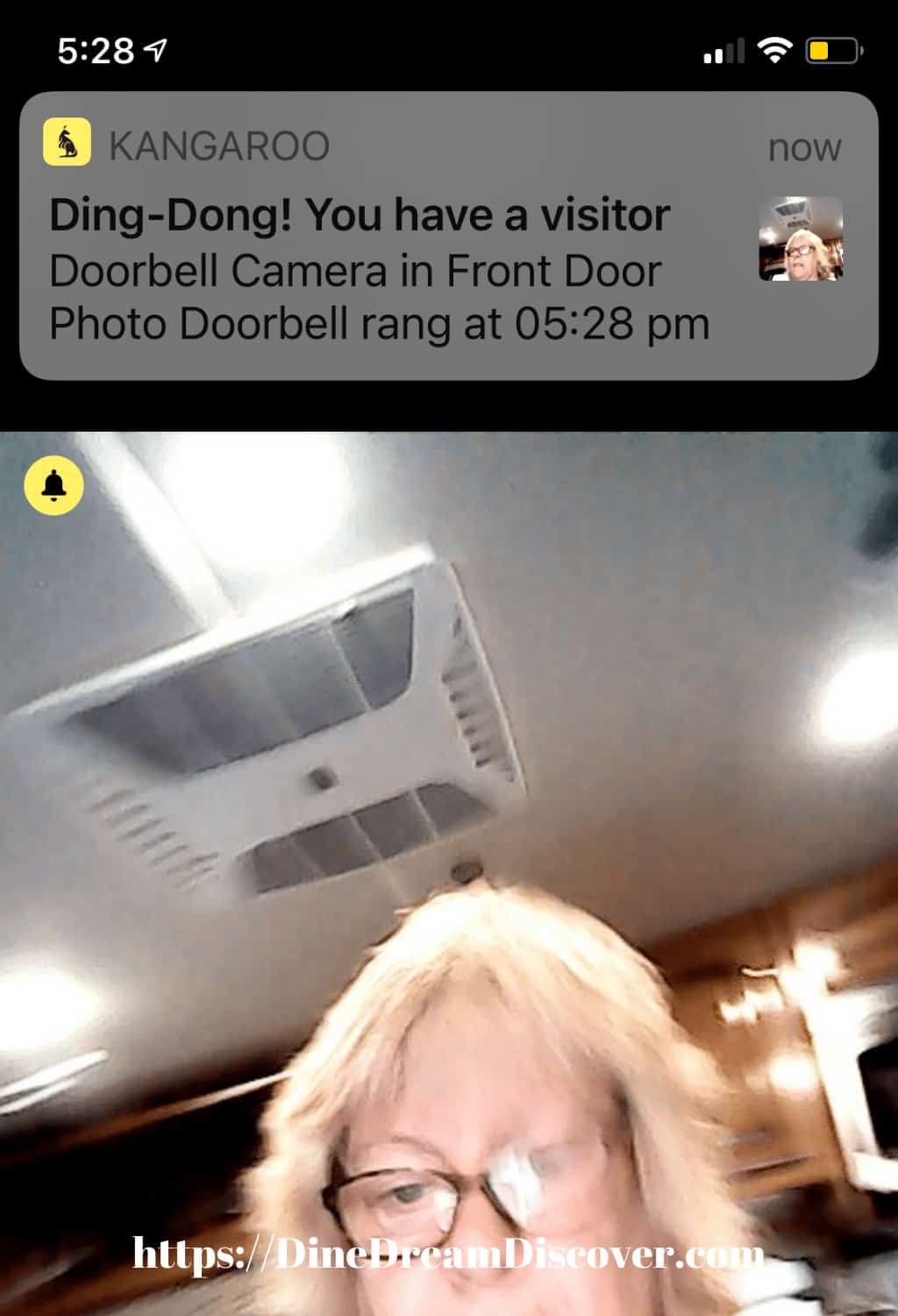 There are two ways to install it. It has a peel and stick tape on the back or you can screw it on if you prefer. I used the peel and stick which works perfectly for the motorhome.
No wires to hook up, however It does require two AA batteries but surprisingly are included. All you need to do is download the app, connect to WiFi and install it.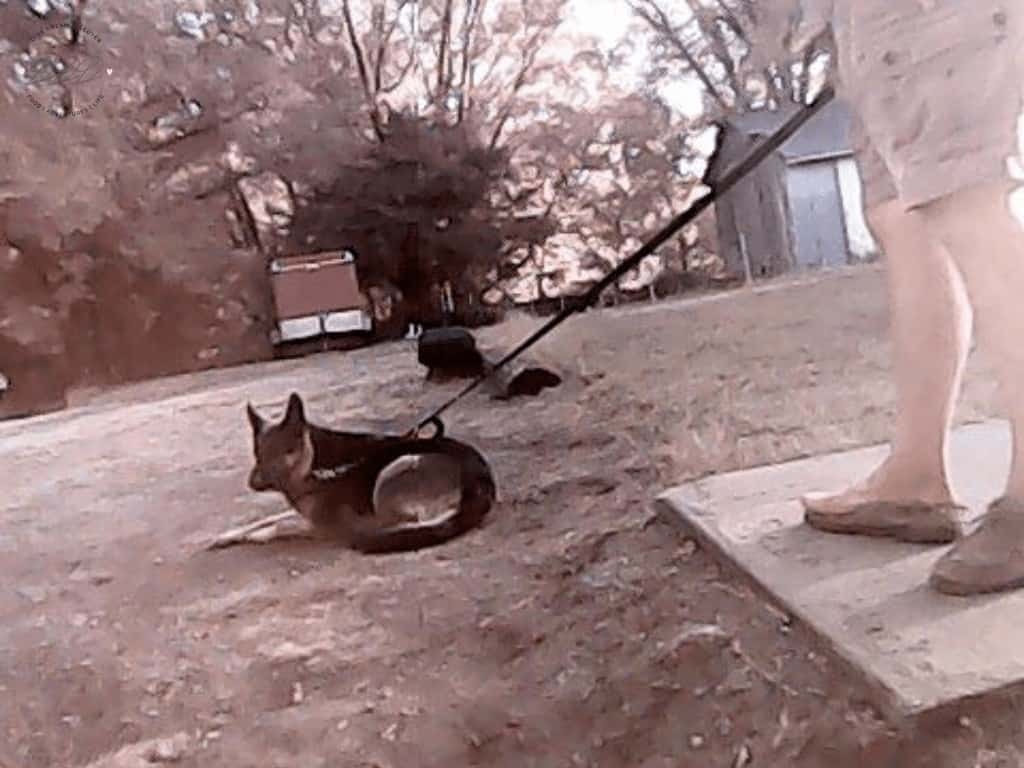 No lights outside? Worried about how it will work in the dark? No need to worry because the Video Doorbell has night vision. They also offer cloud storage and you can link it to Alexa or Google assistant.
There is no fee to use it however, for just $1.99 a month, you can subscribe to the Porch Protection Plan where they will reimburse you up to $150 if your packages are stolen and it saves your images for up to a year.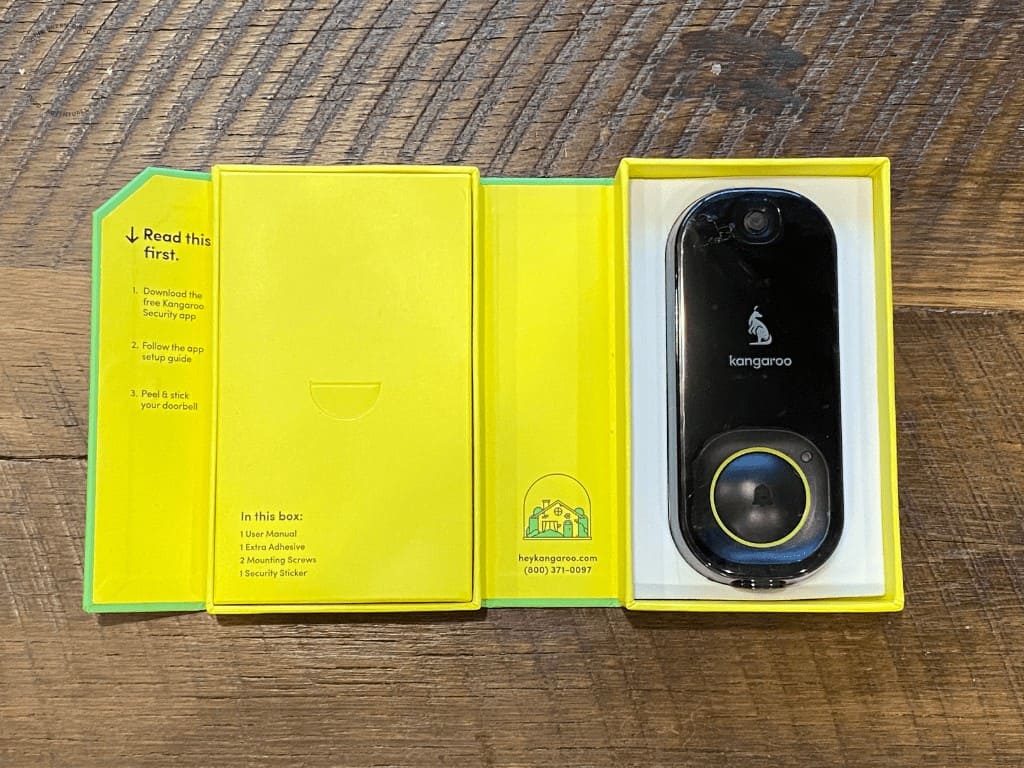 Where to Purchase the Kangaroo Doorbell Camera
The Doorbell Camera can be purchased online, however, Kangaroo also has many different packages to choose from as well as different plans. Check it out today and keep your packages safe from Porch Pirates.
Connect with Kangaroo on Facebook and Instagram.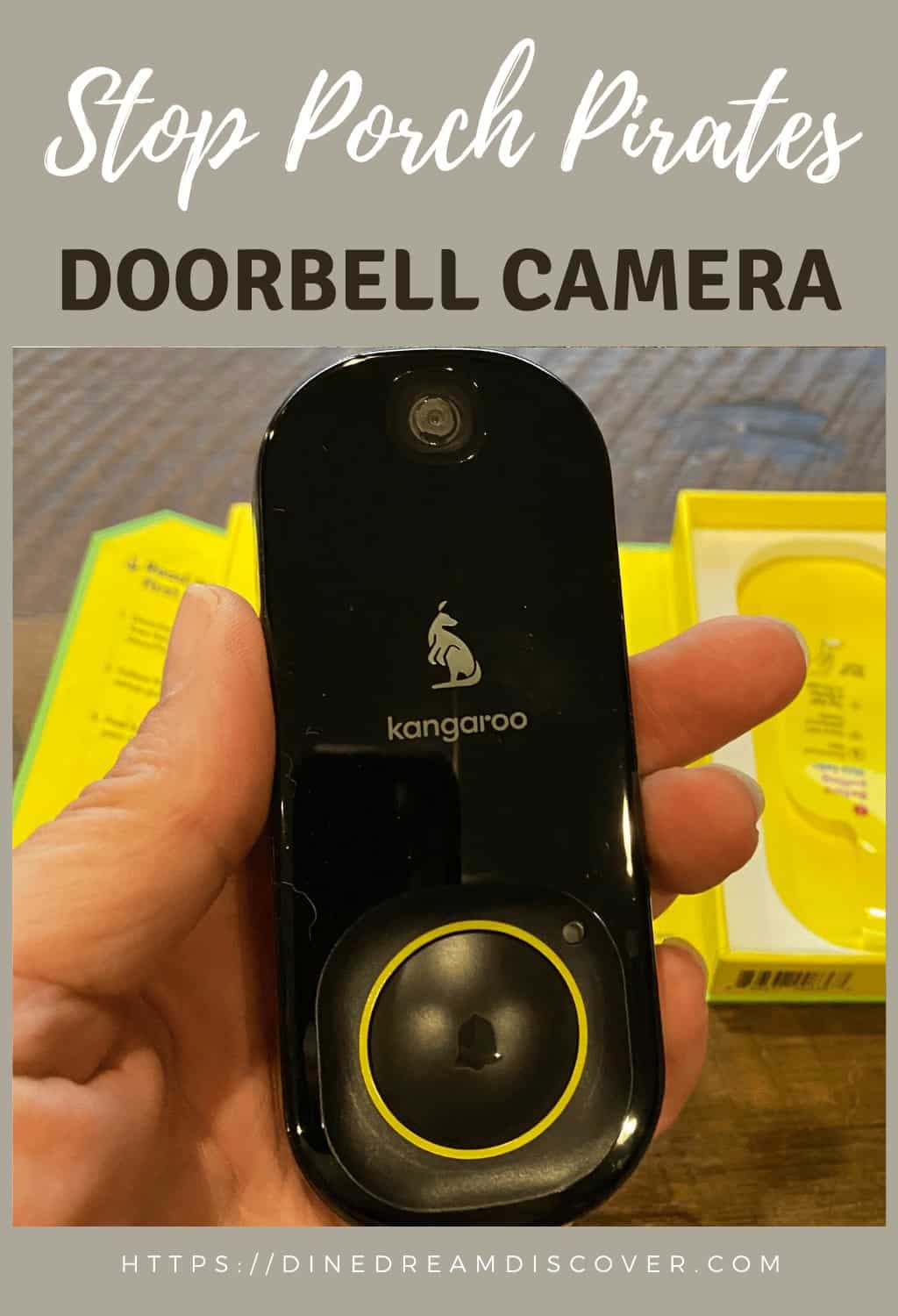 Follow us on Pinterest and PIN IT FOR LATER!