I would consider Lake Apopka Wildlife Drive one of those "off the beaten path" places. A perfect day trip! Only 15 miles Northwest of Orlando, sits A Nature Lovers Paradise.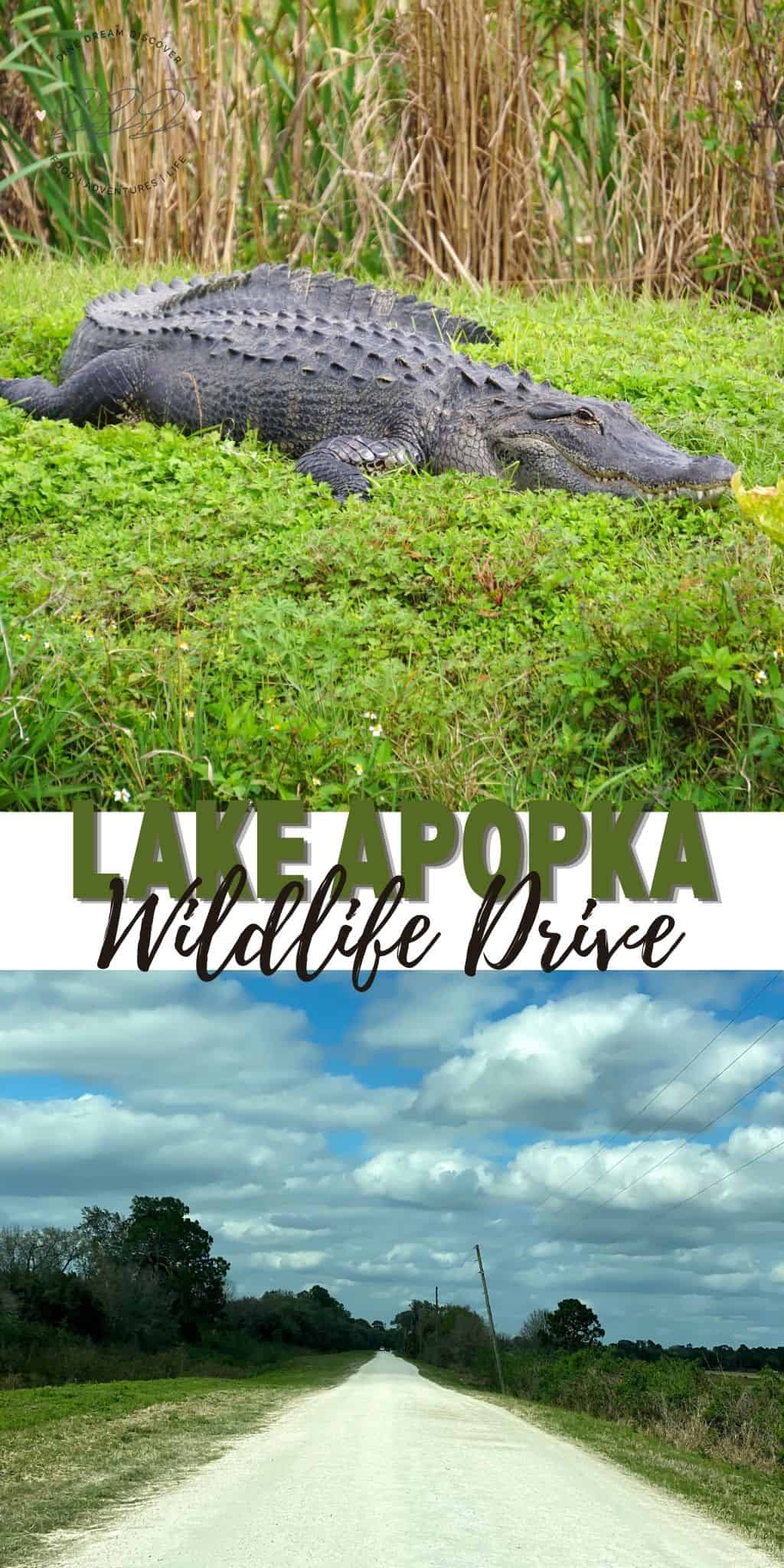 This post may contain affiliate links. See my disclosure policy for more info.
Lake Apopka Wildlife Drive - A Nature Lovers Paradise
When you think of Orlando, you think Disney! However, one of the most asked questions by friends and family coming to visit is "what else is there to do?" Recently I had posted about Free Things to do In Orlando, but that was before I found out about Wildlife Drive.
I would consider this one of those "off the beaten path" places. A perfect day trip! Only 15 miles Northwest of Orlando, sits the third largest lake in the state. And along the North shore of the lake is where you will find Lake Apopka Wildlife Drive.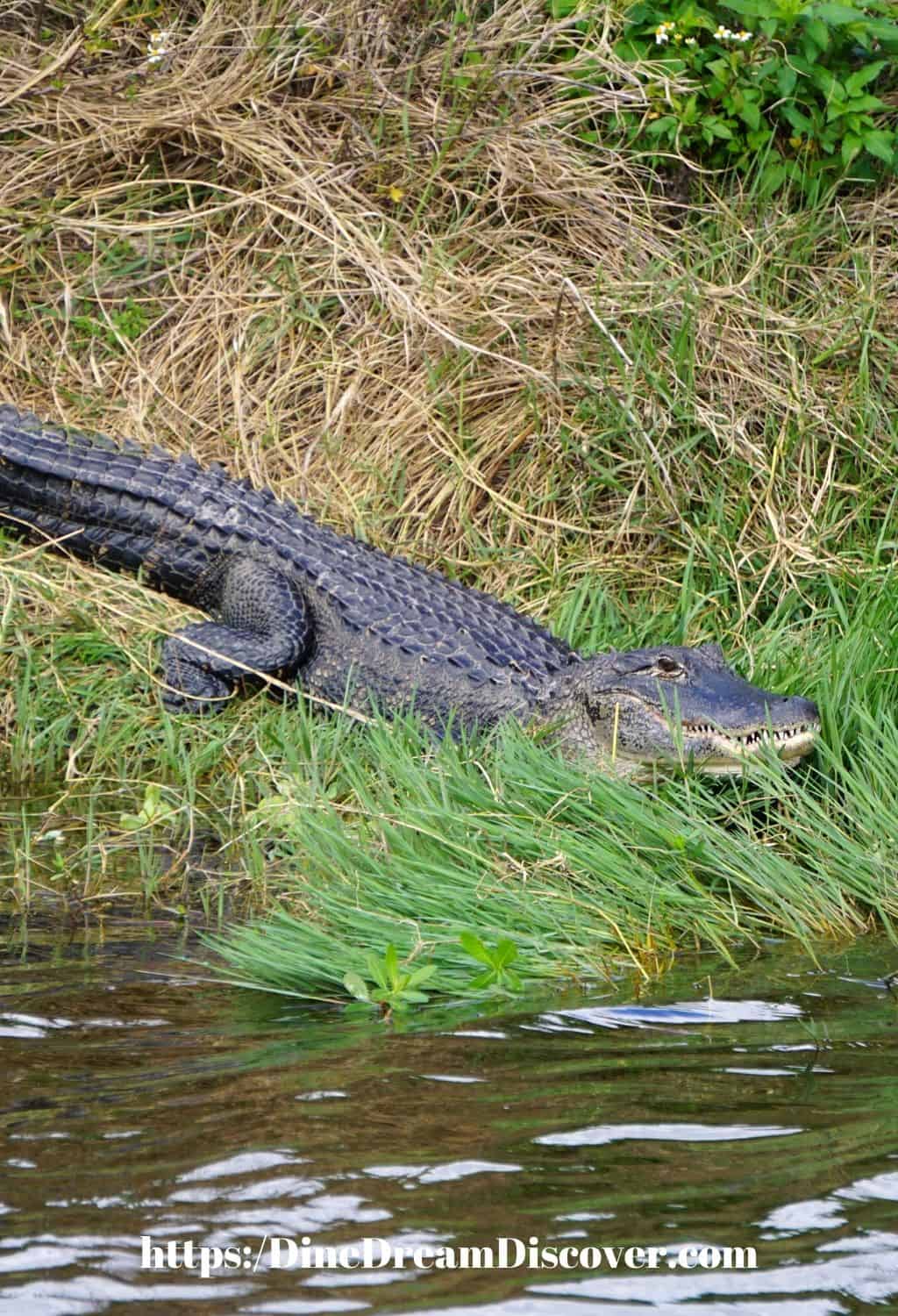 Lake Apopka Wildlife Drive is a nature lovers paradise and I can't believe I never knew about it before last week. And it opened in 2015!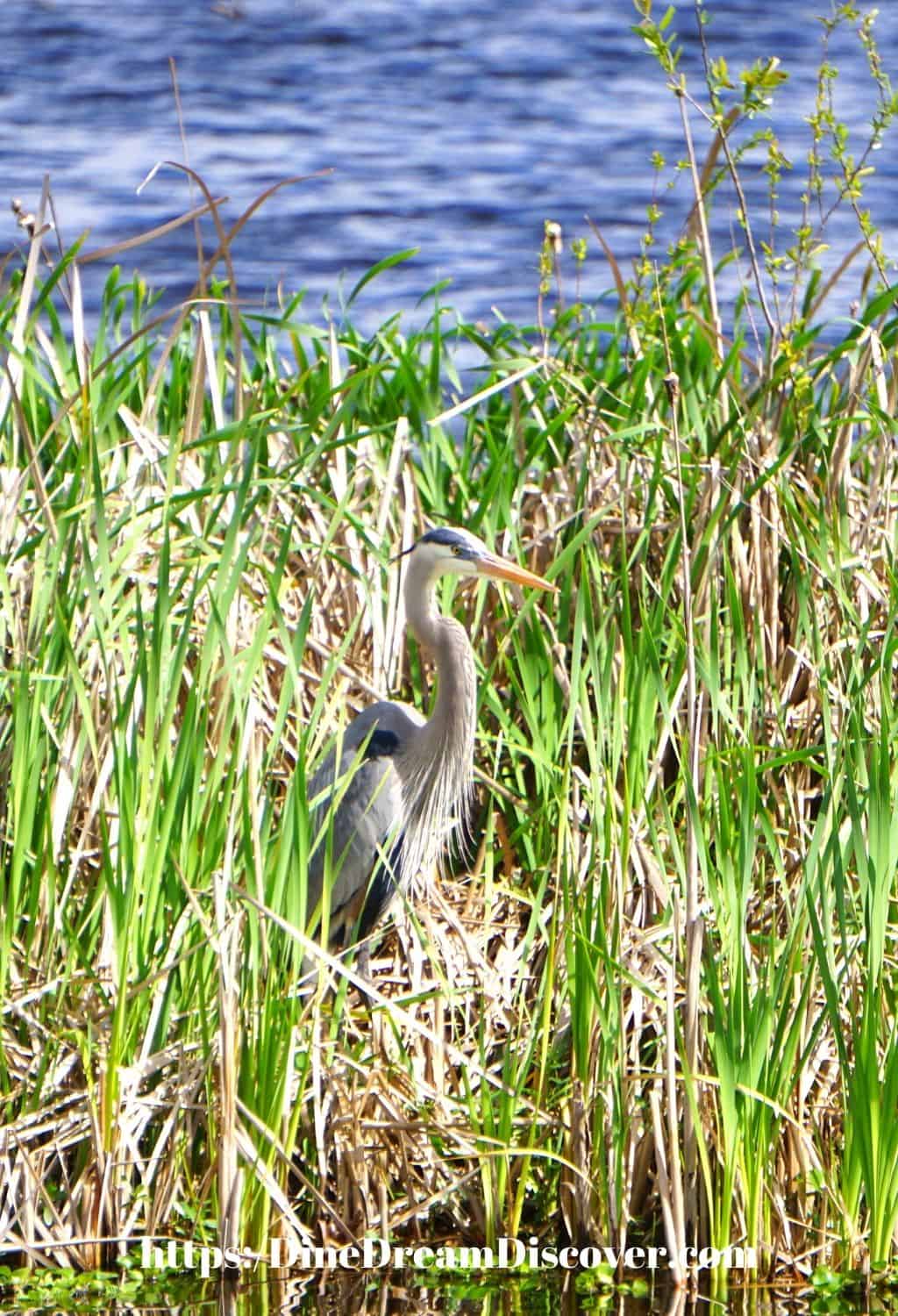 About Wildlife Drive
Wildlife Drive is 11 miles long but can take 2 hours to drive through by car. They recommend 1 - 3 hours so plan ahead.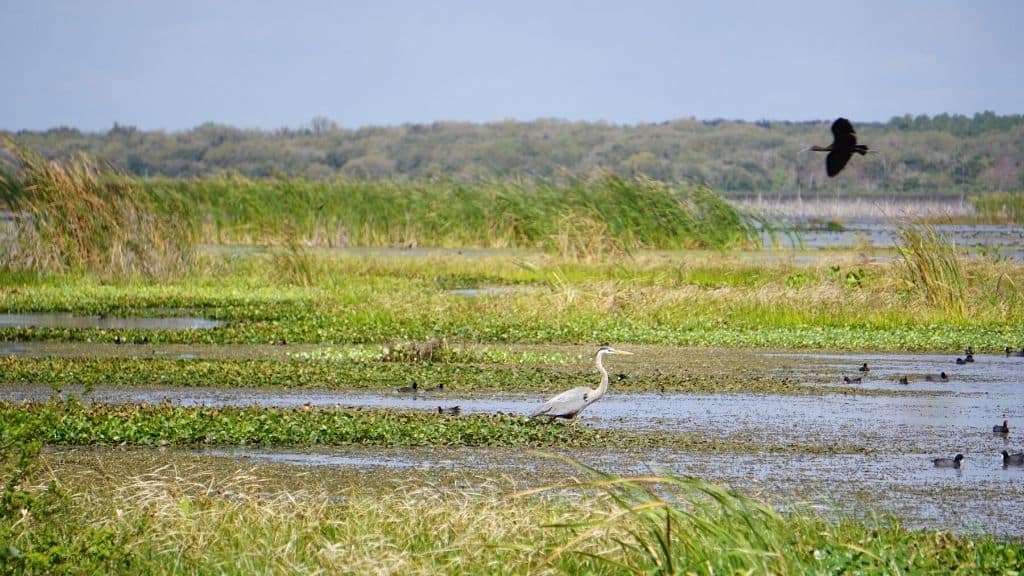 Now before you start questioning whether or not you really want to spend 2 hours to drive 11 miles, (it once took us 8 hours to drive the 60 miles of Pacific Coast Highway) I'll answer it for you...YES!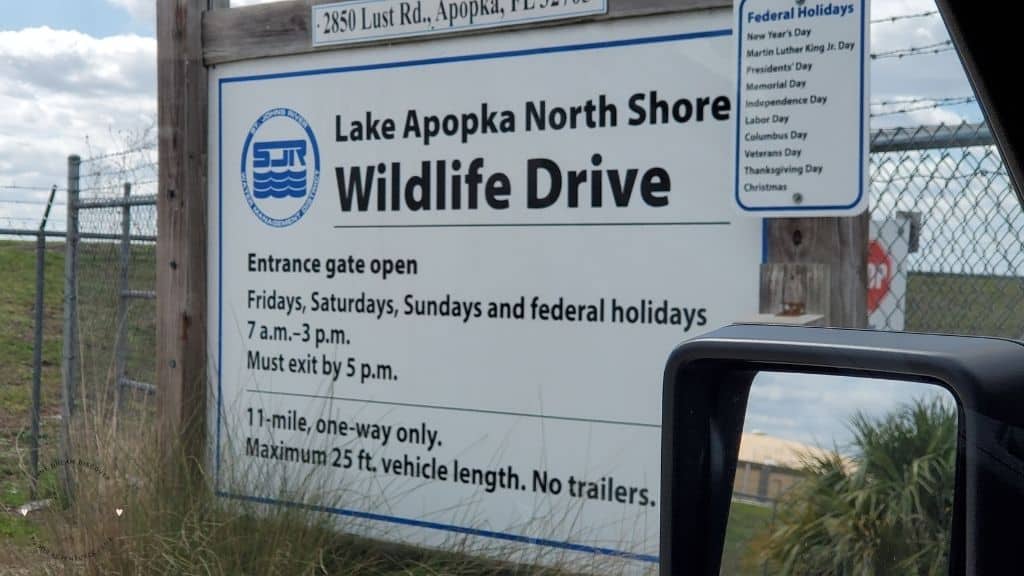 My husband wasn't sure that he really wanted to go, but after we got home he kept saying how glad he was that we went. He really enjoyed it.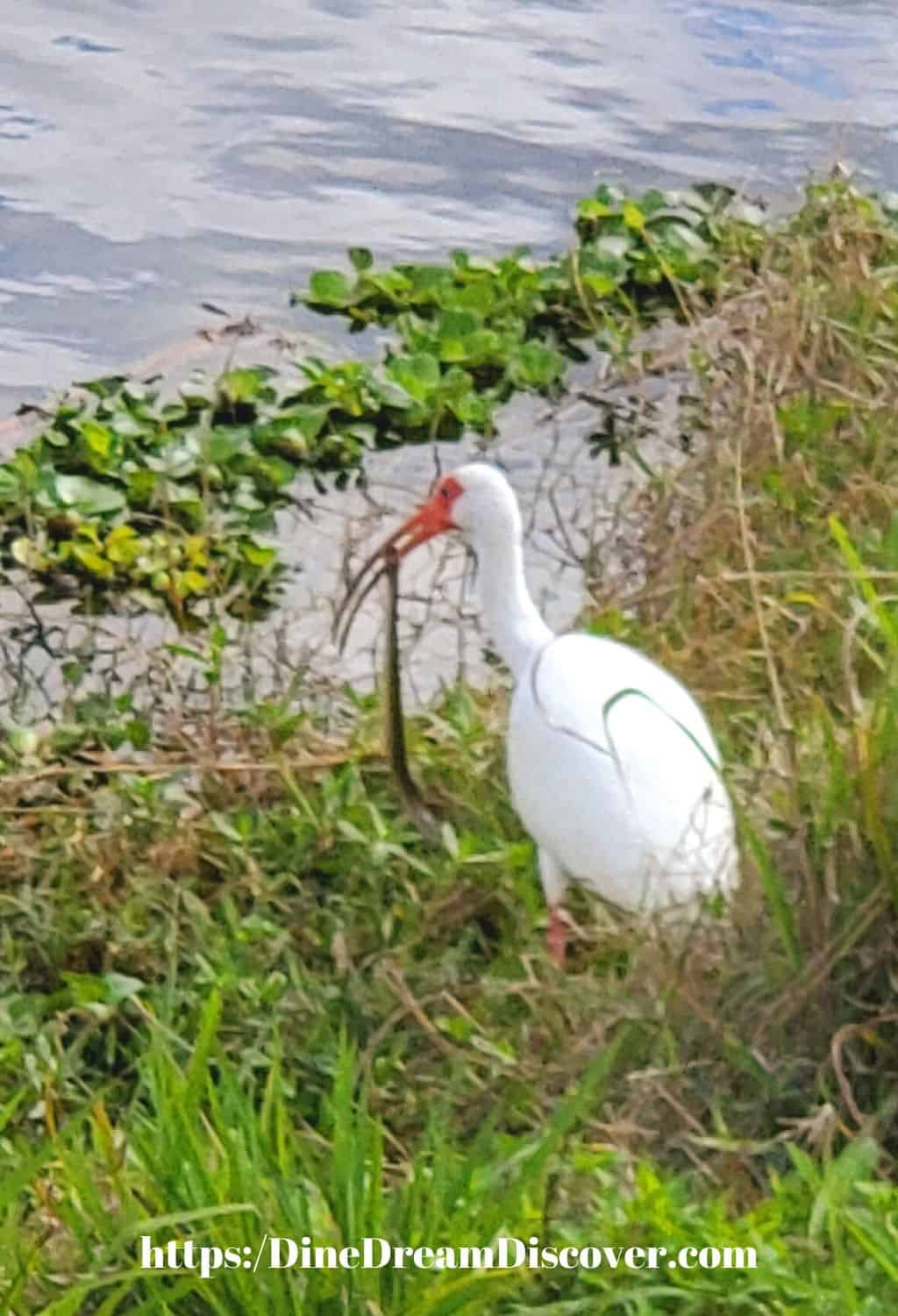 These are former farmlands and you will find there is still some farmland at the end of the drive.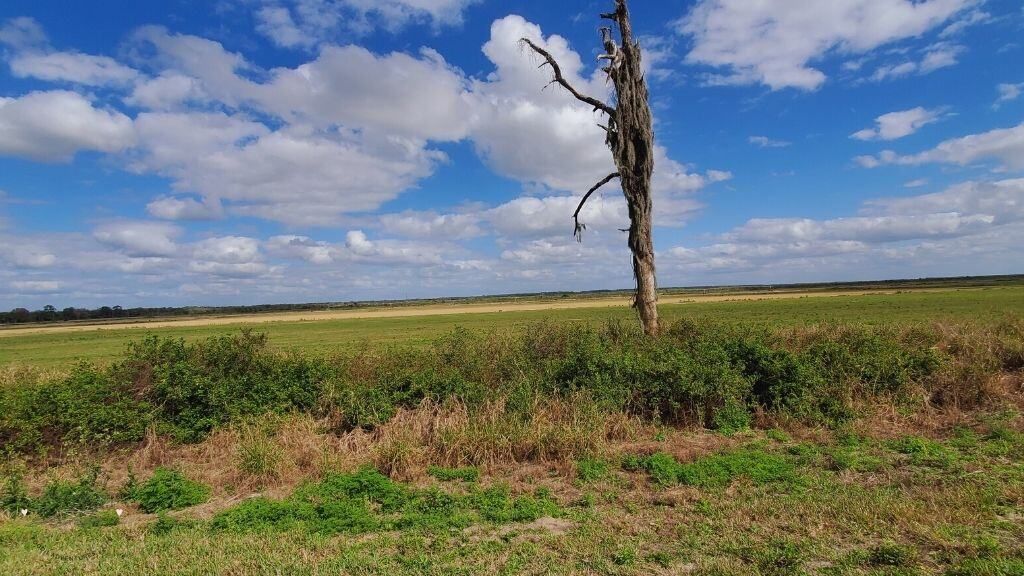 The road is one way, wide enough for one vehicle most of the time, and is made up stone and hard dirt surrounded on both sides by water and marsh.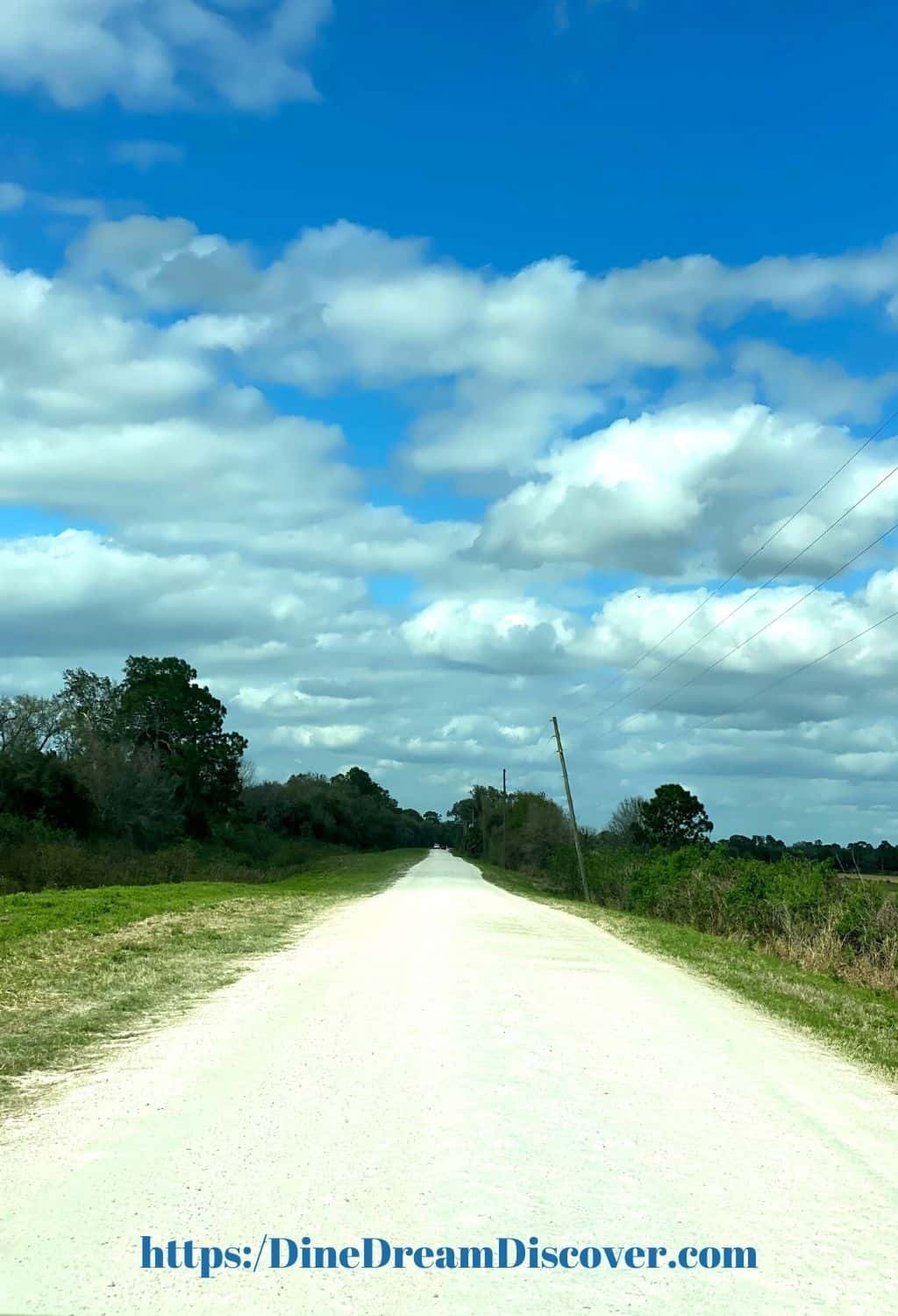 There are pullouts where you can stop if you want to get out and take pictures or just let others pass by. You will also find an old Water Pump House with trails on both sides.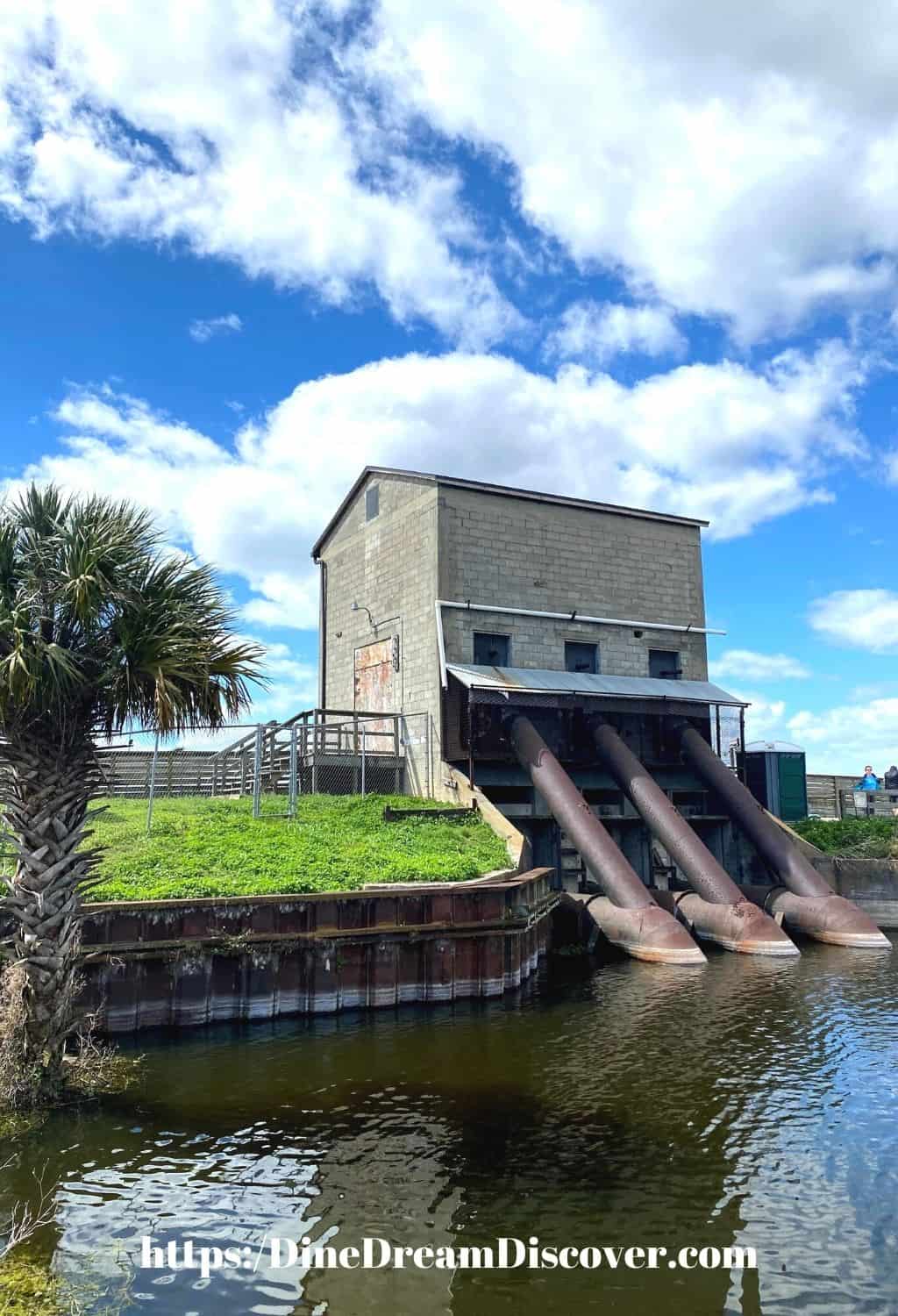 Hiking, Biking and Horseback Riding
It is run by St. Johns River Water Management that include marsh and floodplain restoration and the creation of a marsh flow-way that filters Lake Apopka's waters.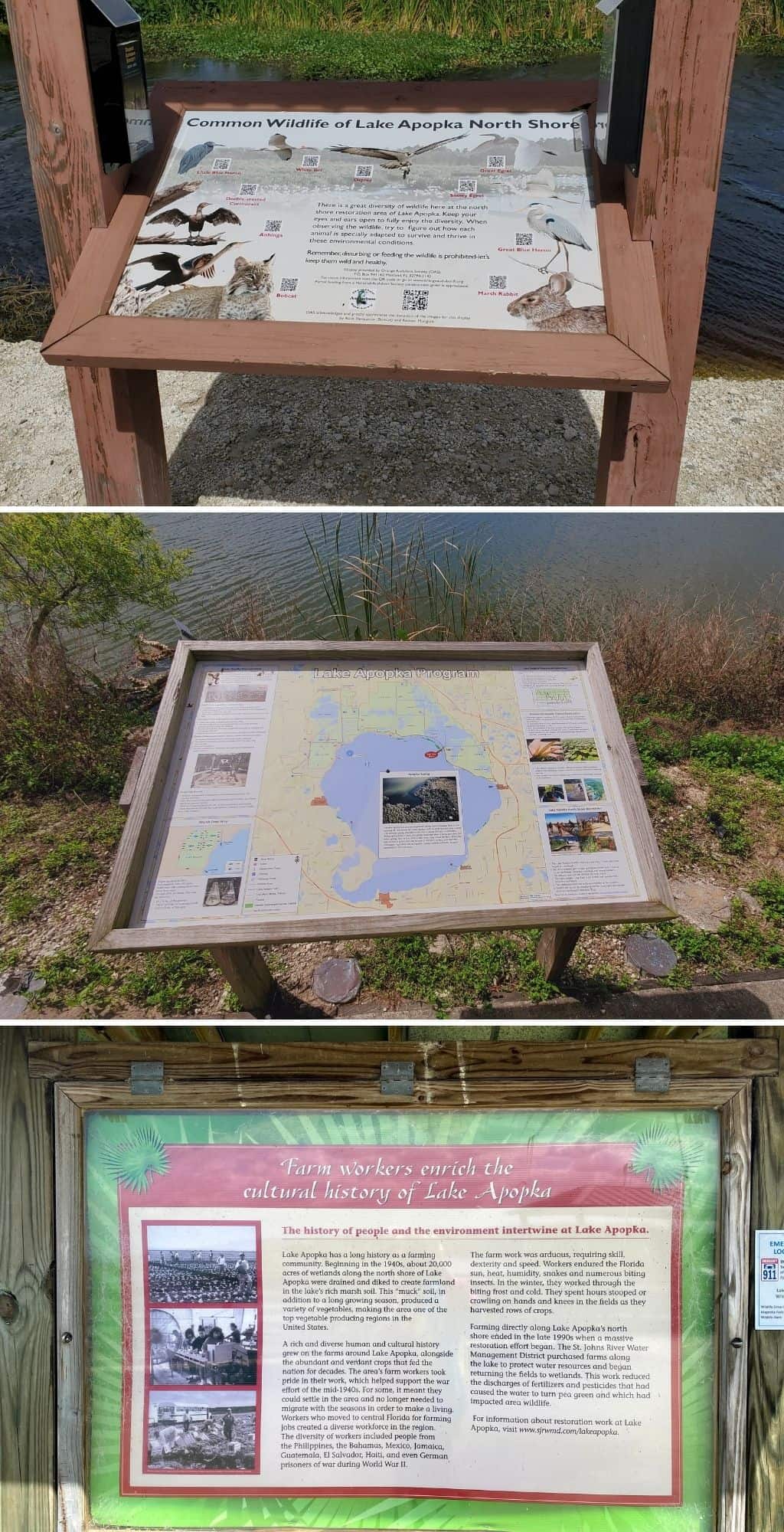 There are also four trailheads where you can bike, hike and horseback riding. The trails are open, however, I did not see anyone biking or horseback riding. Be sure to check the rules and regulations due to COVID before embarking on either one of those.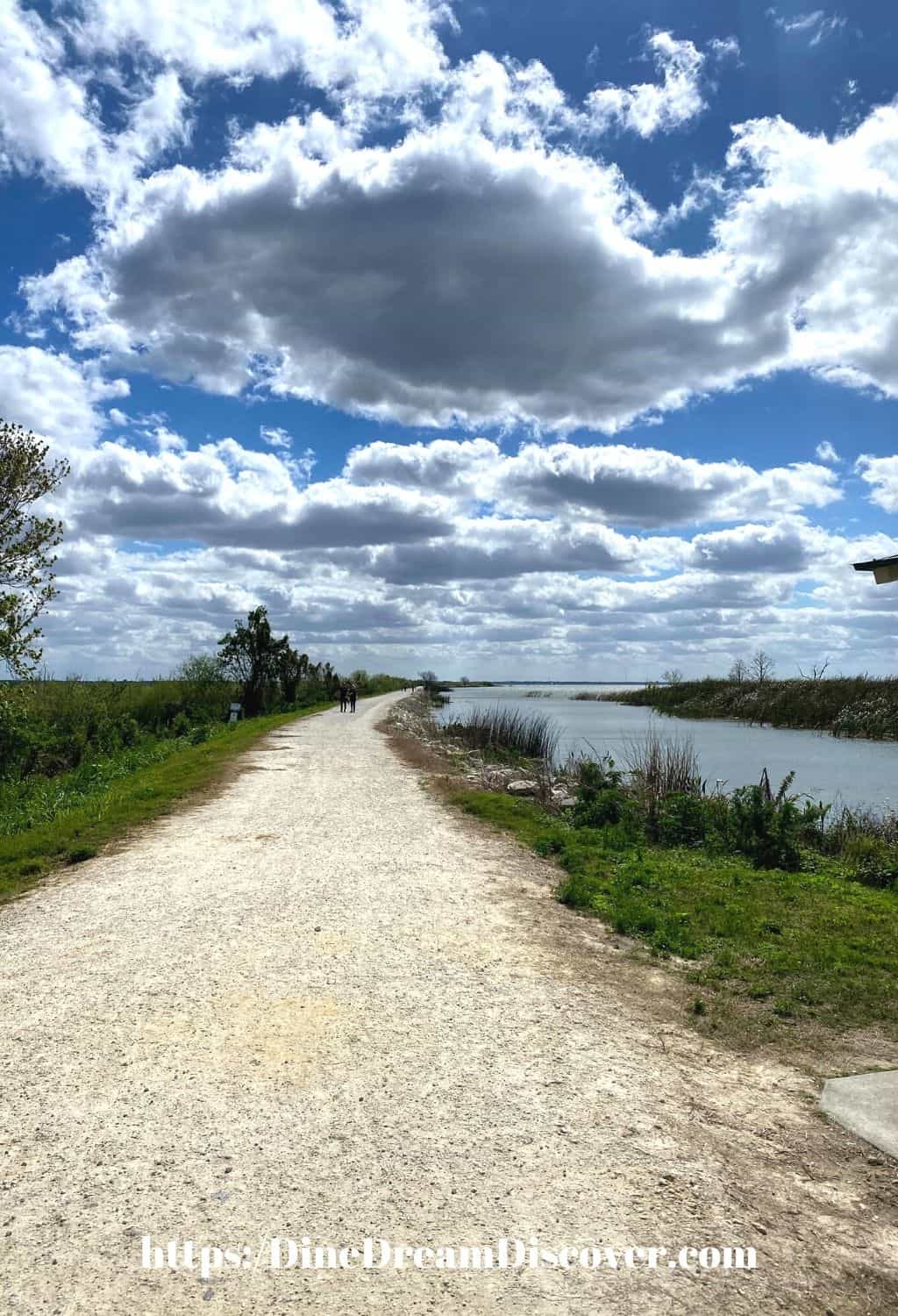 You will also find four lookout towers on Clay Island during your hike, with one overlooking the west shoreline of Lake Apopka.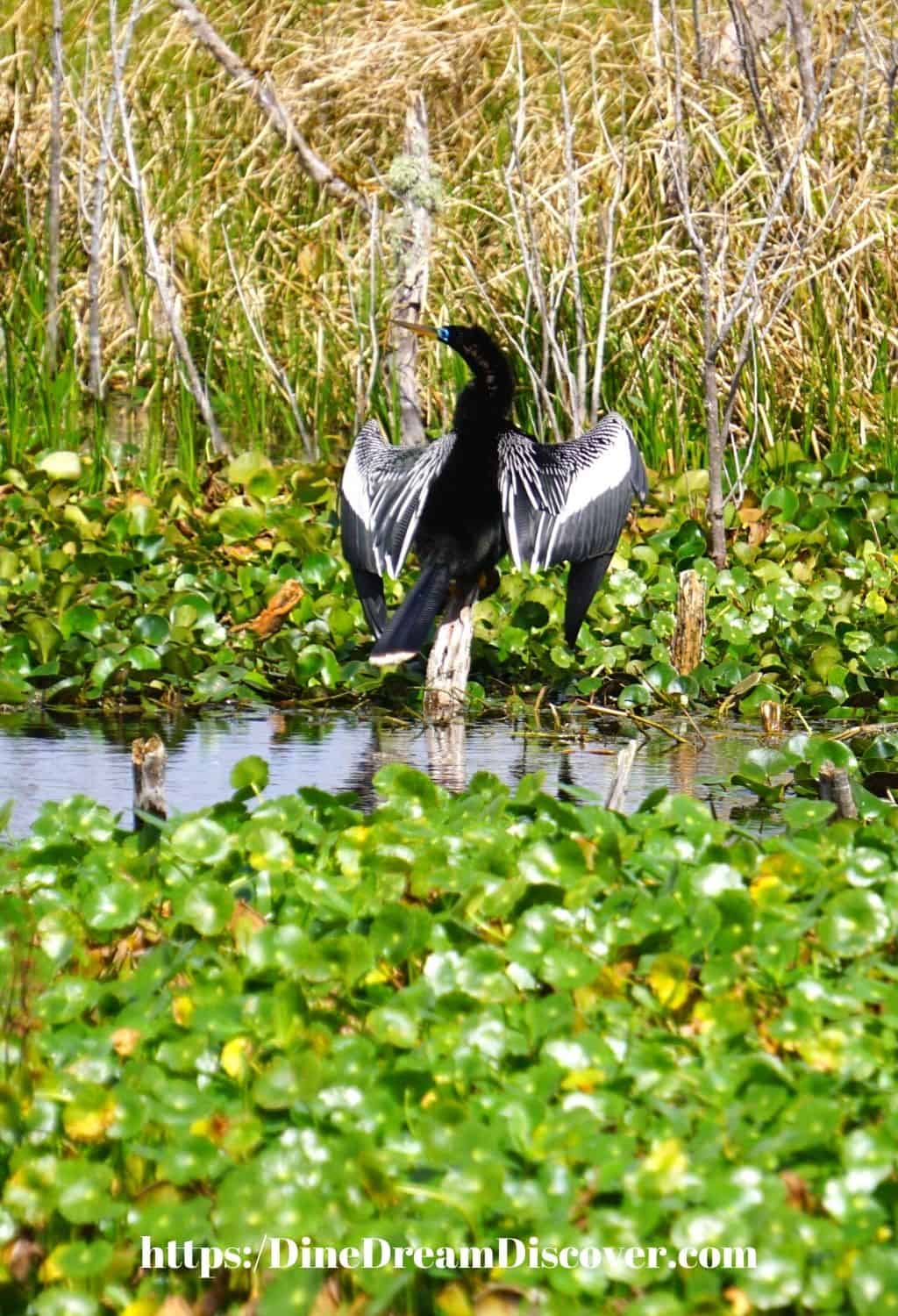 What Wildlife you Can See
There are 362 species of birds, butterflies, turtles, as well as Alligators, bobcats, otters, bears, raccoons, armadillos and coyotes. We did see many different birds, and tons of alligators.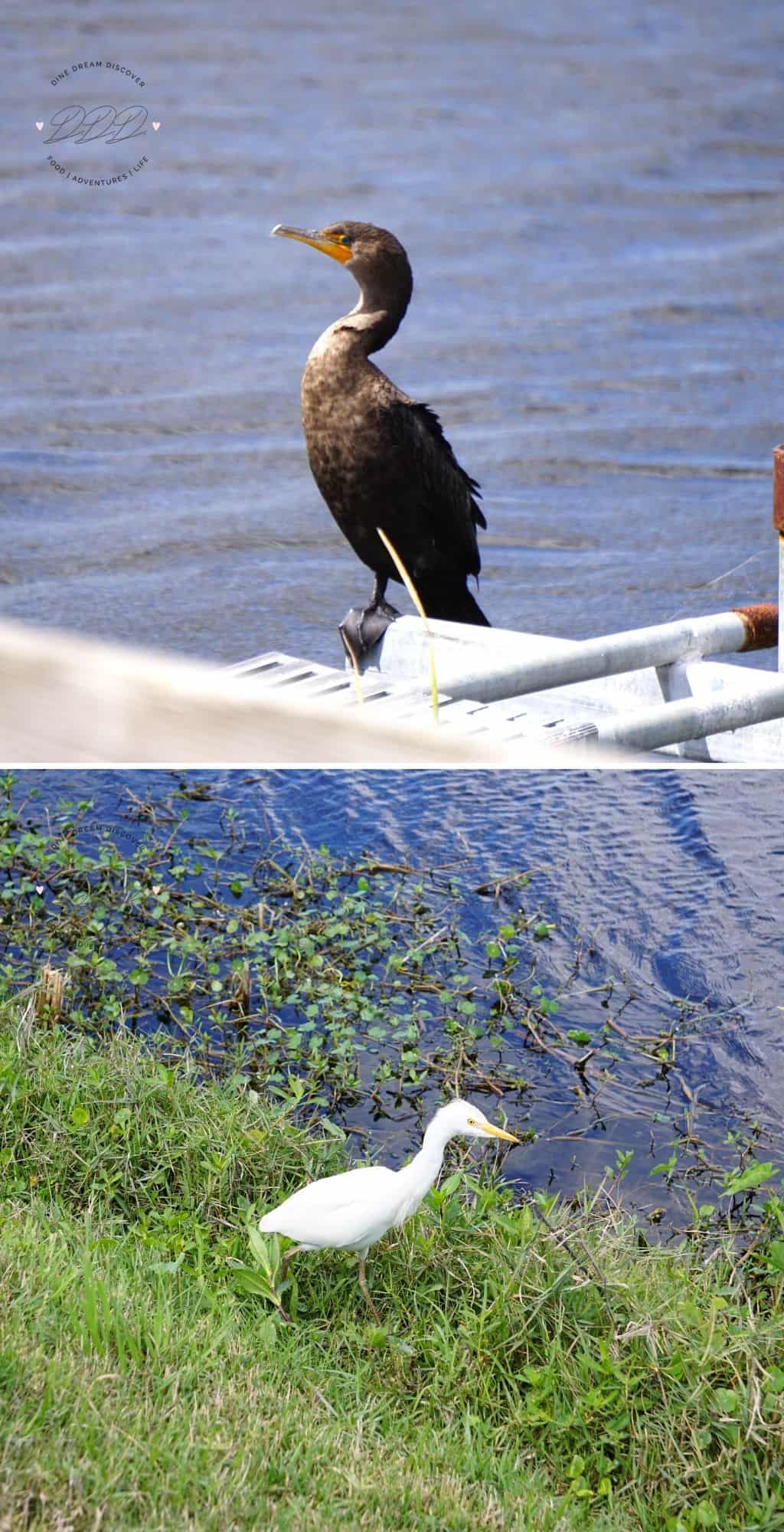 However, we did not see any butterflies, turtles, bobcats, otters, bears, raccoons, armadillos or coyotes. (Which would have been really cool!)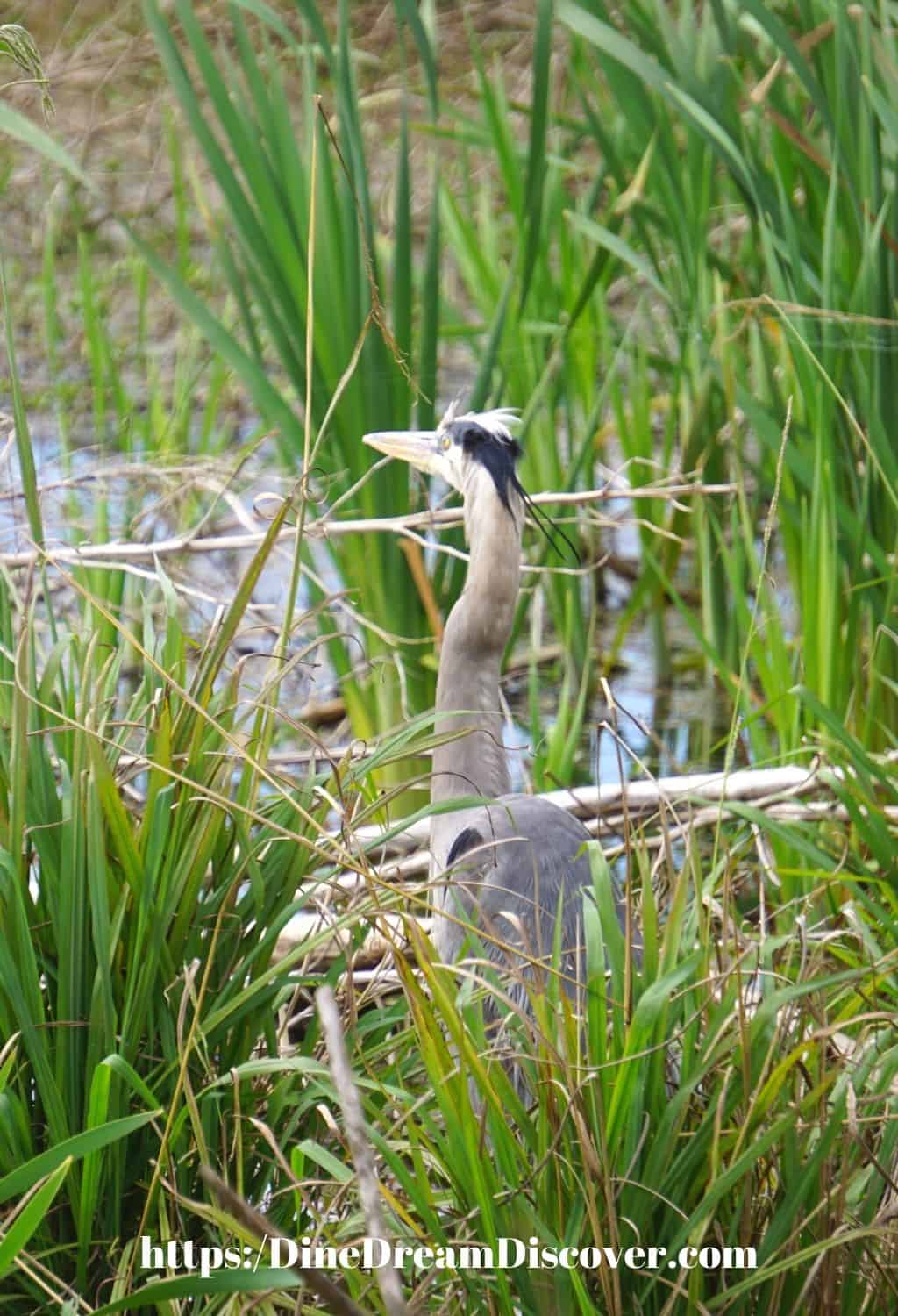 But then again, we were too entranced with the alligators. 😂 You know...cause we never seen one before here in Florida. 🙄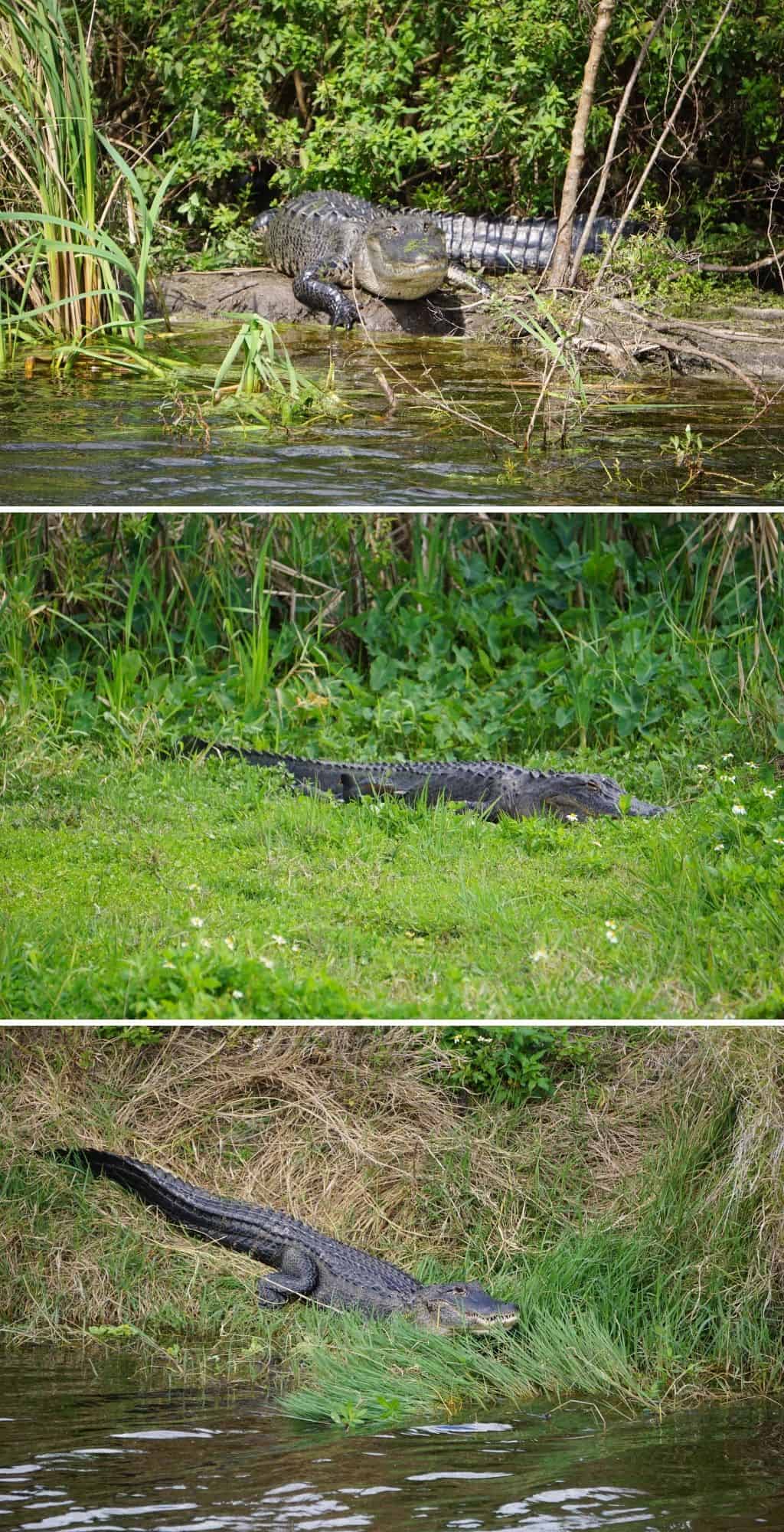 The alligators are a dime a dozen and the more you look, the more you will see. They were even right next to the road, right next to our vehicle.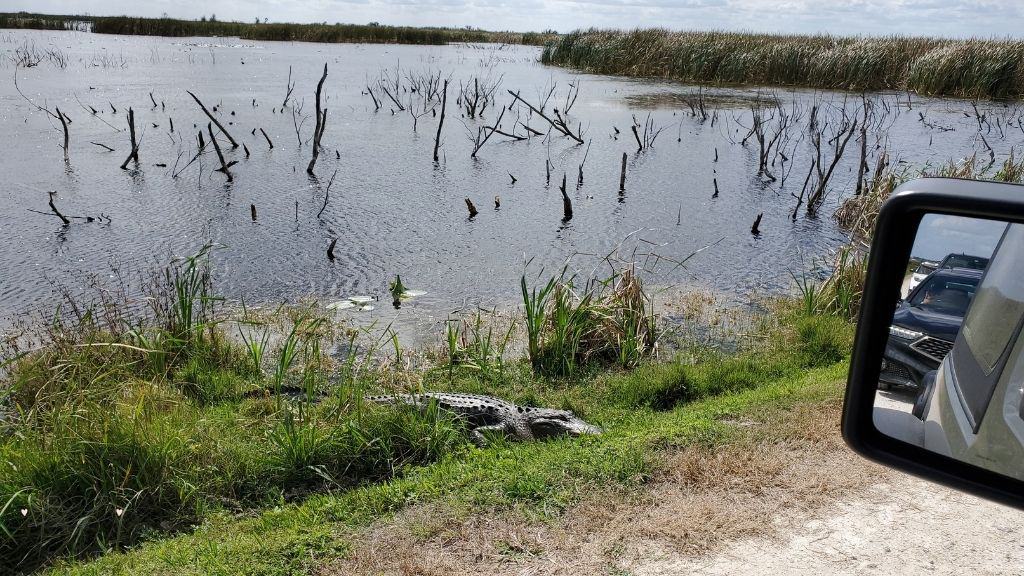 What to Bring
Come with a full gas tank. Even though it's only 11 miles long, the more cars there are...the slower you will move. People have a tendency to stop when they see something to take pictures. Even though you aren't supposed to stop in the middle of the road, they do!
Bring water especially if going on a hike. There is no place to get water or anything to drink and well...we are in Florida where it's hot most of the time.
Pack the snacks especially if you have little ones that get hungry or loud.
Charge up them batteries and don't forget your camera. You will be so mad at yourself if you do. Bring your biggest zoom lens that you own. I did snap a few with my phone but those just don't look as good. My camera lens is only a 200 but it took some good pictures. Of course there were some with $10,000 lens along the way similar to the ones I used (for free) at the Albuquerque Balloon Fiesta.
Binoculars! I asked my husband if we still had our binoculars in the Jeep. He said yes that they were still there. Do you think we used them at all??? When we got out at the pump house, where do you think they were? In the Jeep! 🙄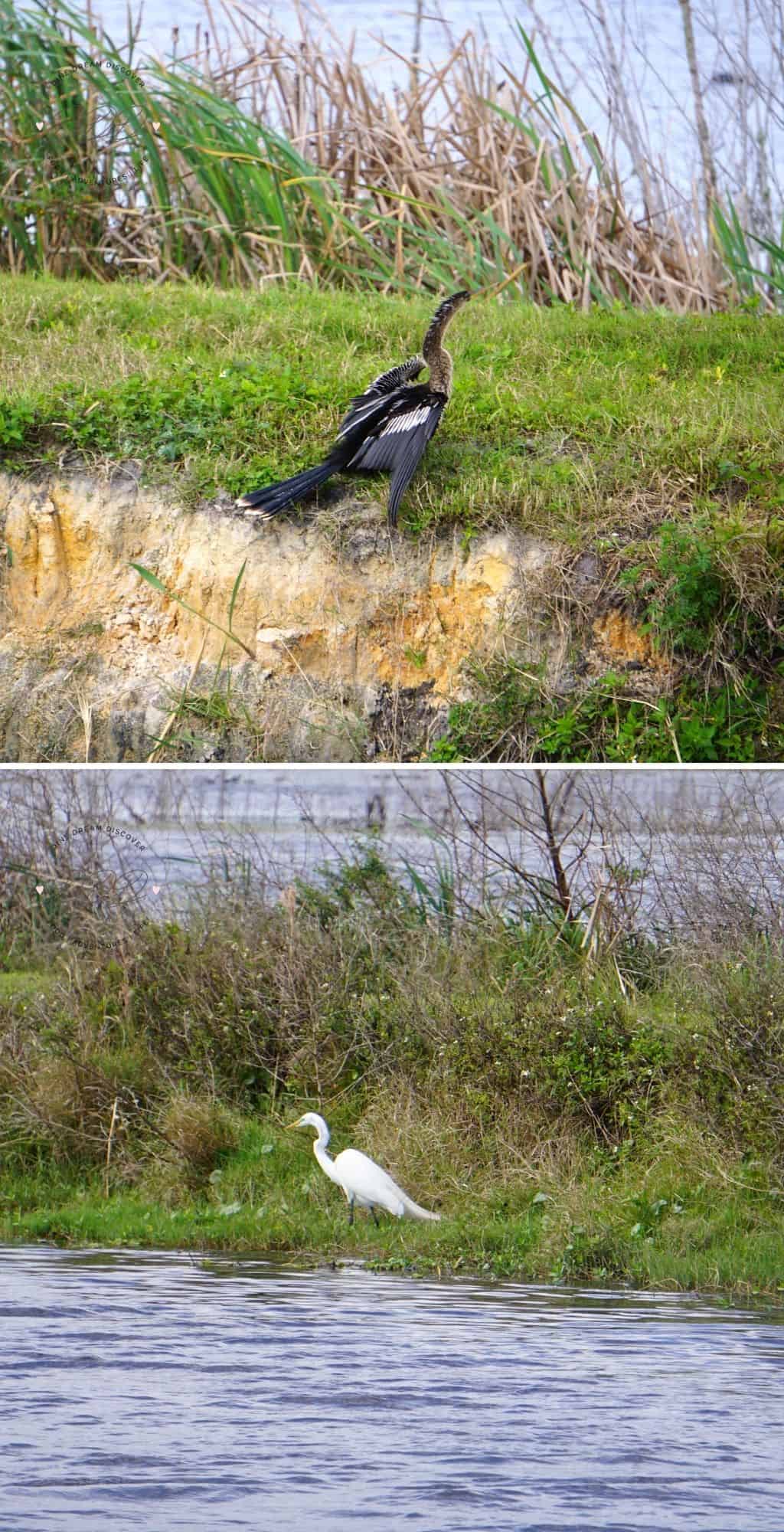 Other Things you Need to Know
There are Port-a-lets. There is one by the Pump House and a few along the trails. But they are few and far between. And honestly with all the alligators, it's not somewhere you want to be squating in the woods. 😂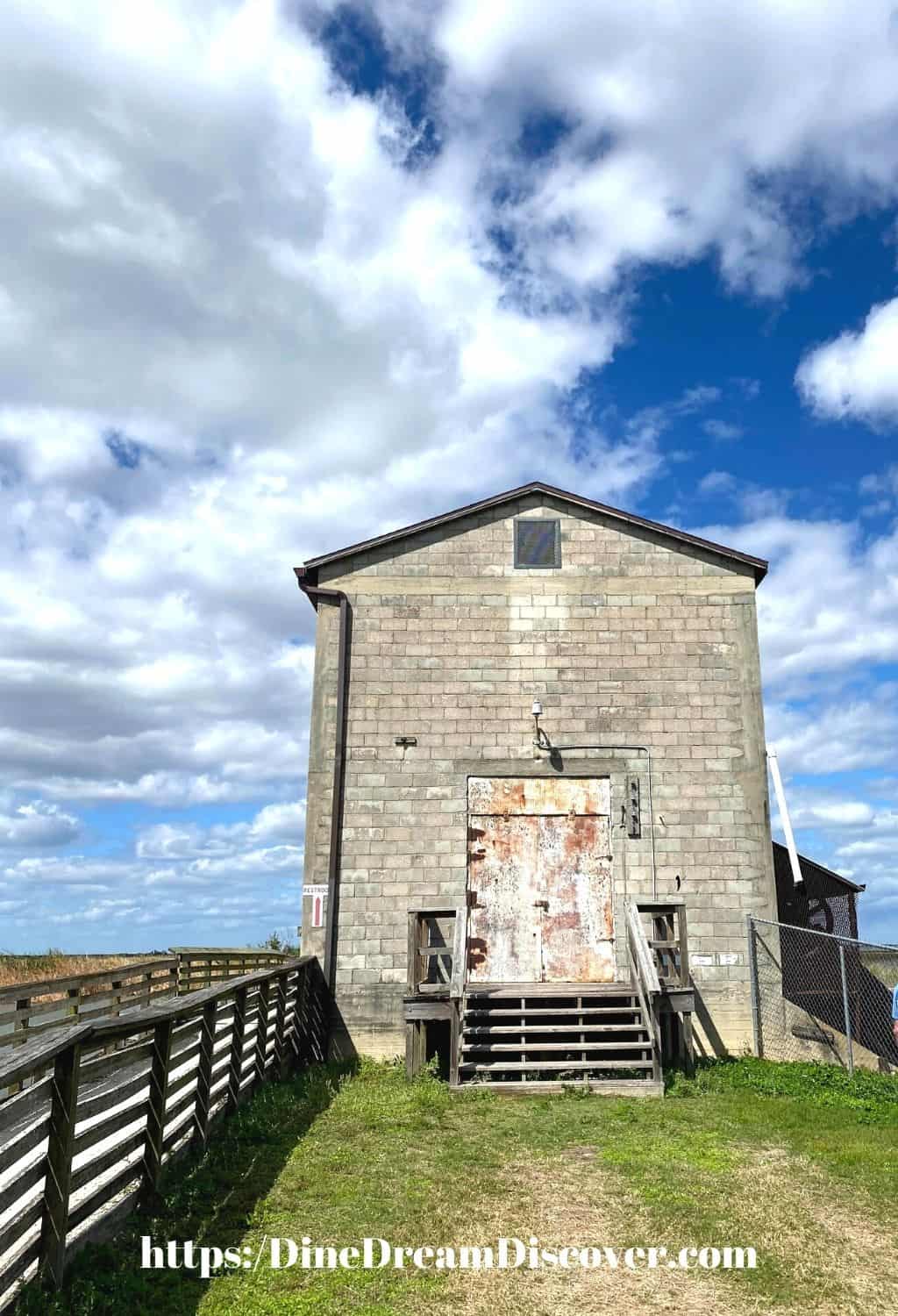 It currently opens at 7 am and closes at 3 pm. You must be out by 5 pm.
Wildlife Drive is only open on Friday, Saturday, and Sunday and Federal Holidays.
The earlier you go, the less cars there will be. We arrived around noon and I didn't think there were that many cars. Once we stopped at the Pump House and started again, there was a whole lot of cars.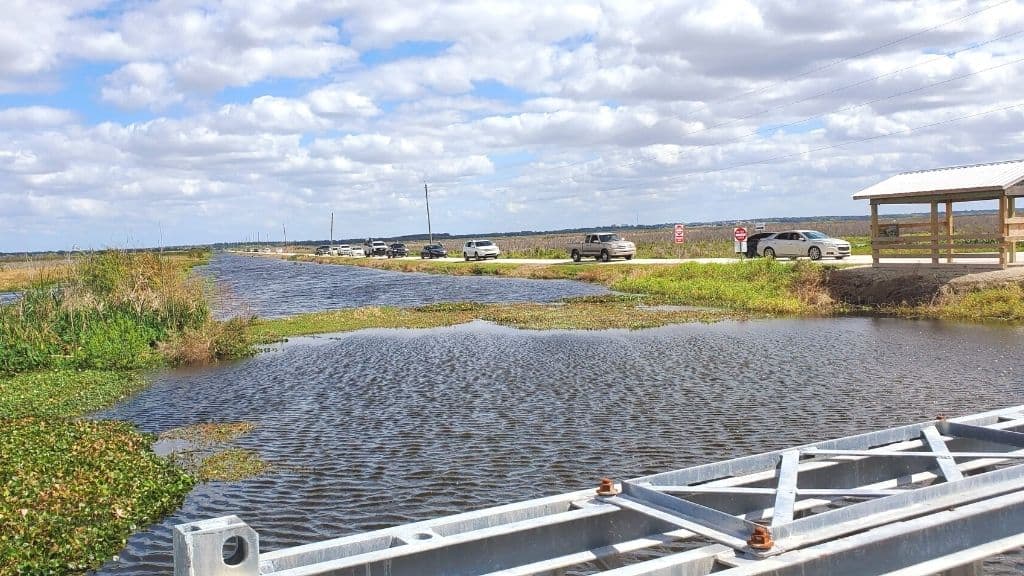 The speed limit is 10 and no trailers or anything over 25 ft allowed.
I thought it would have been neat if we would have had a drone. However, Drones are NOT ALLOWED! So leave it at home!
Dogs are allowed but must be kept on a leash when outside of the vehicle. I thought the dog in front of us was going to jump out of the car every time he saw an Egret or other bird.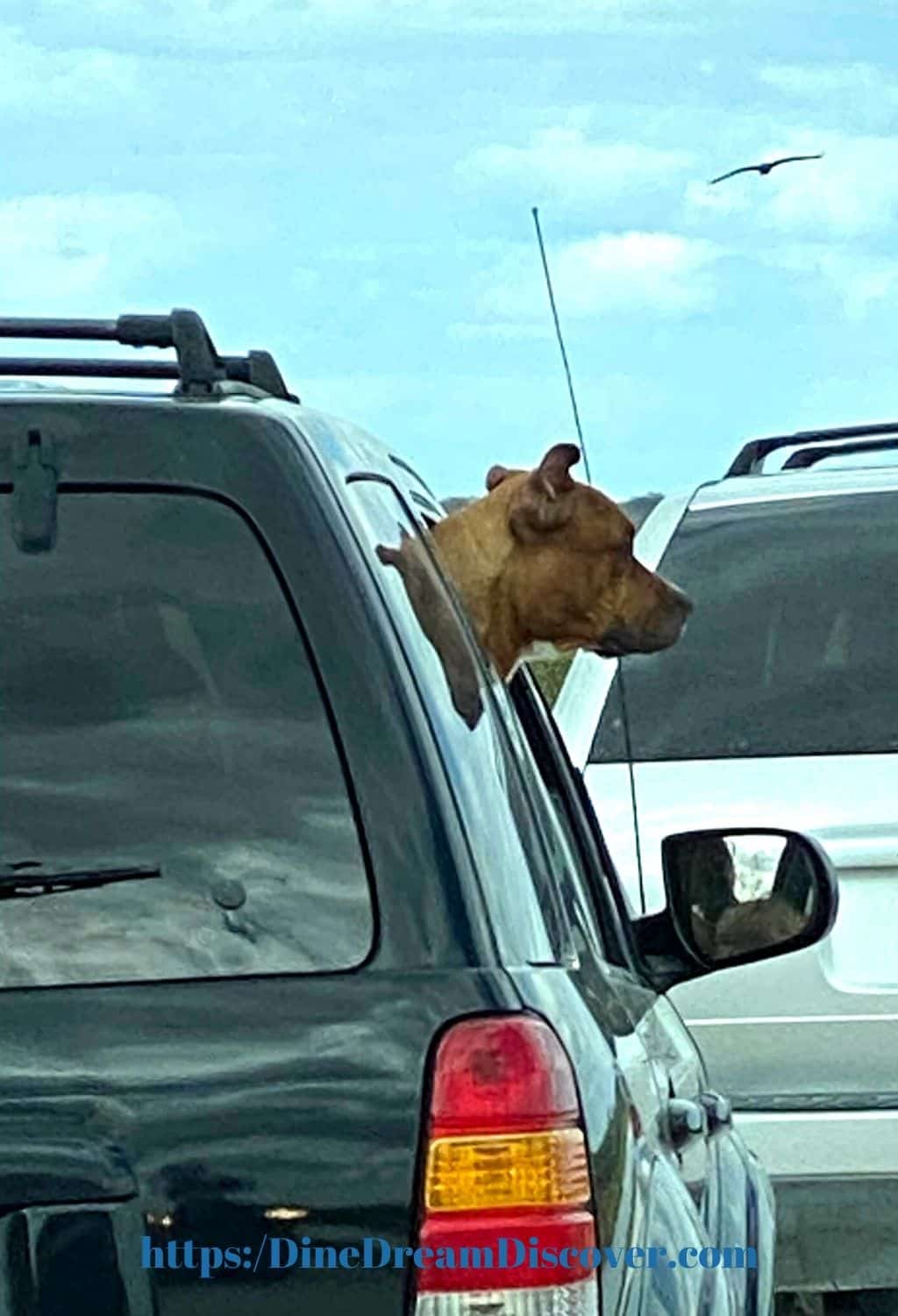 Self Guided Tour
There are two rows upon entering. One line for those that have been there before and the other for those that have not. It was our first time and they handed us a map and some literature.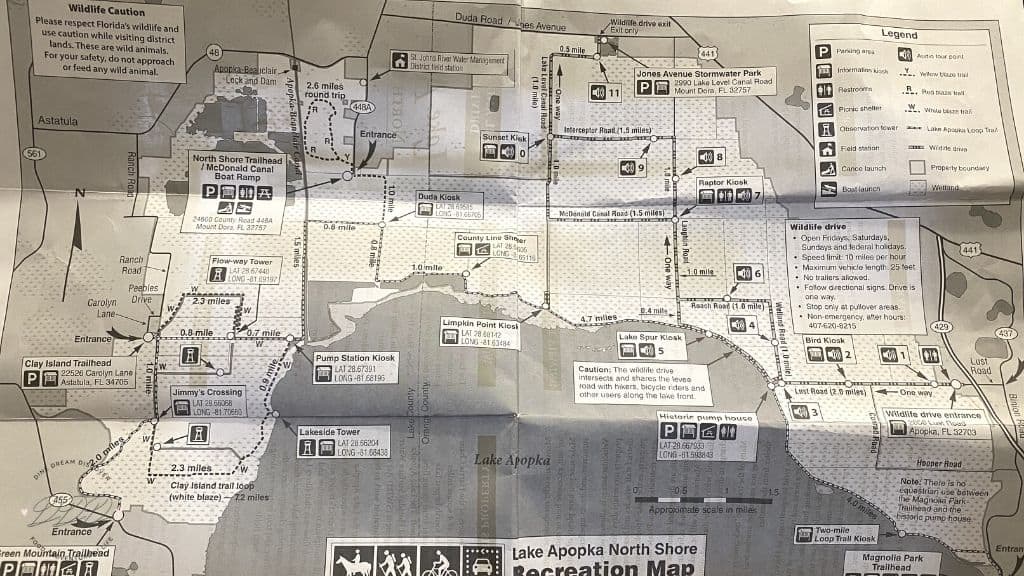 You will find kiosks where you can scan with your phone and listen to a self guided tour. We did not listen to it on this trip but we will check it out next time.
What You Won't Find at Lake Apopka Wildlife Drive
You won't find any fences or barricades between you and the wildlife because it's part of nature and Florida! And because there is nothing between you and the wildlife, please use your head. These are wild animals!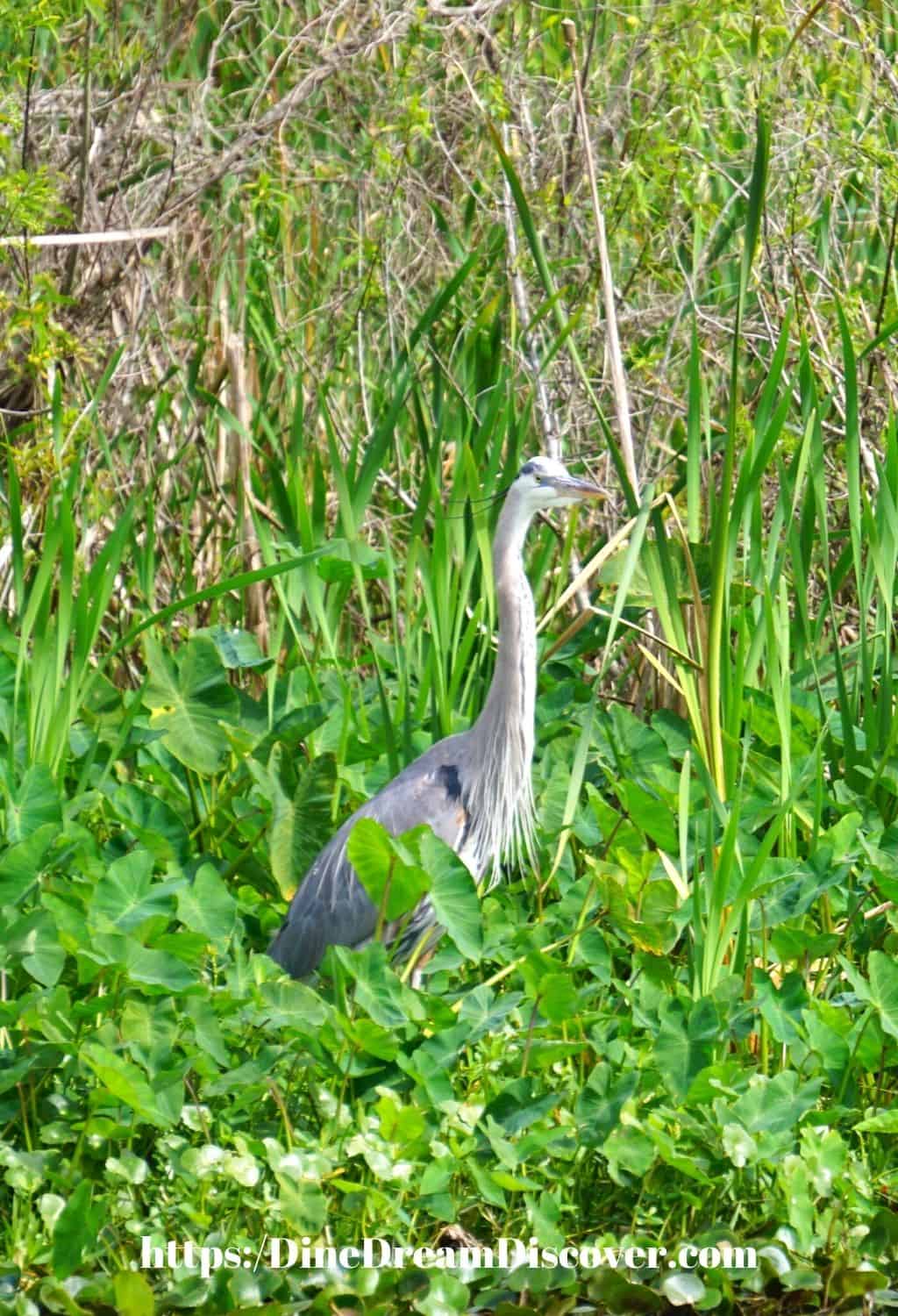 As we were driving along, we noticed a man and his son (or grandson) walking over one of the small walkways to the other side WHERE ALL THE ALLIGATORS WERE SUNNING THEMSELVES! 🙄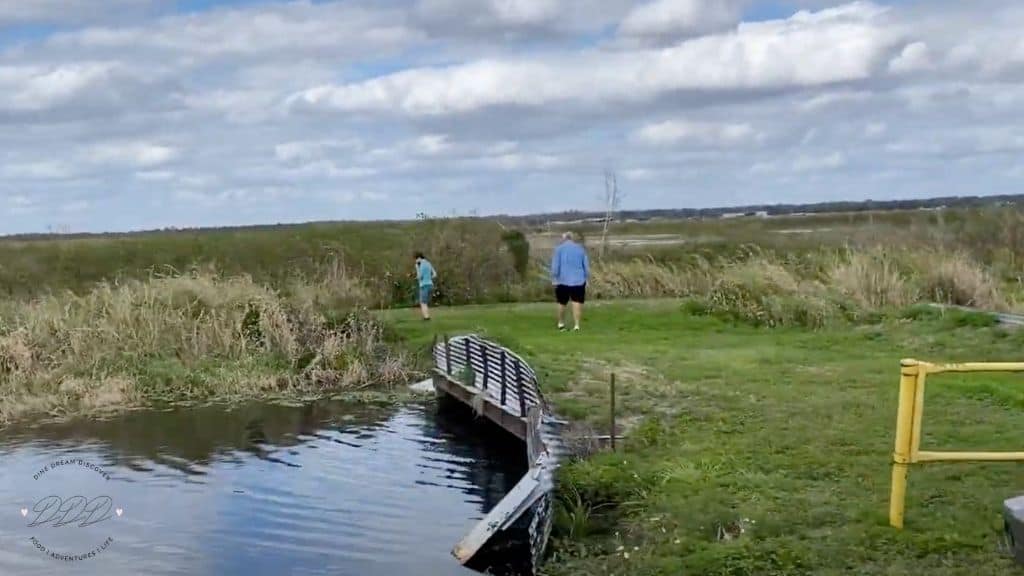 Alligators can run pretty quickly and with only one pathway to run across to get back to the car, I would say that that was pretty dumb on the adults part! Sorry, just my opinion.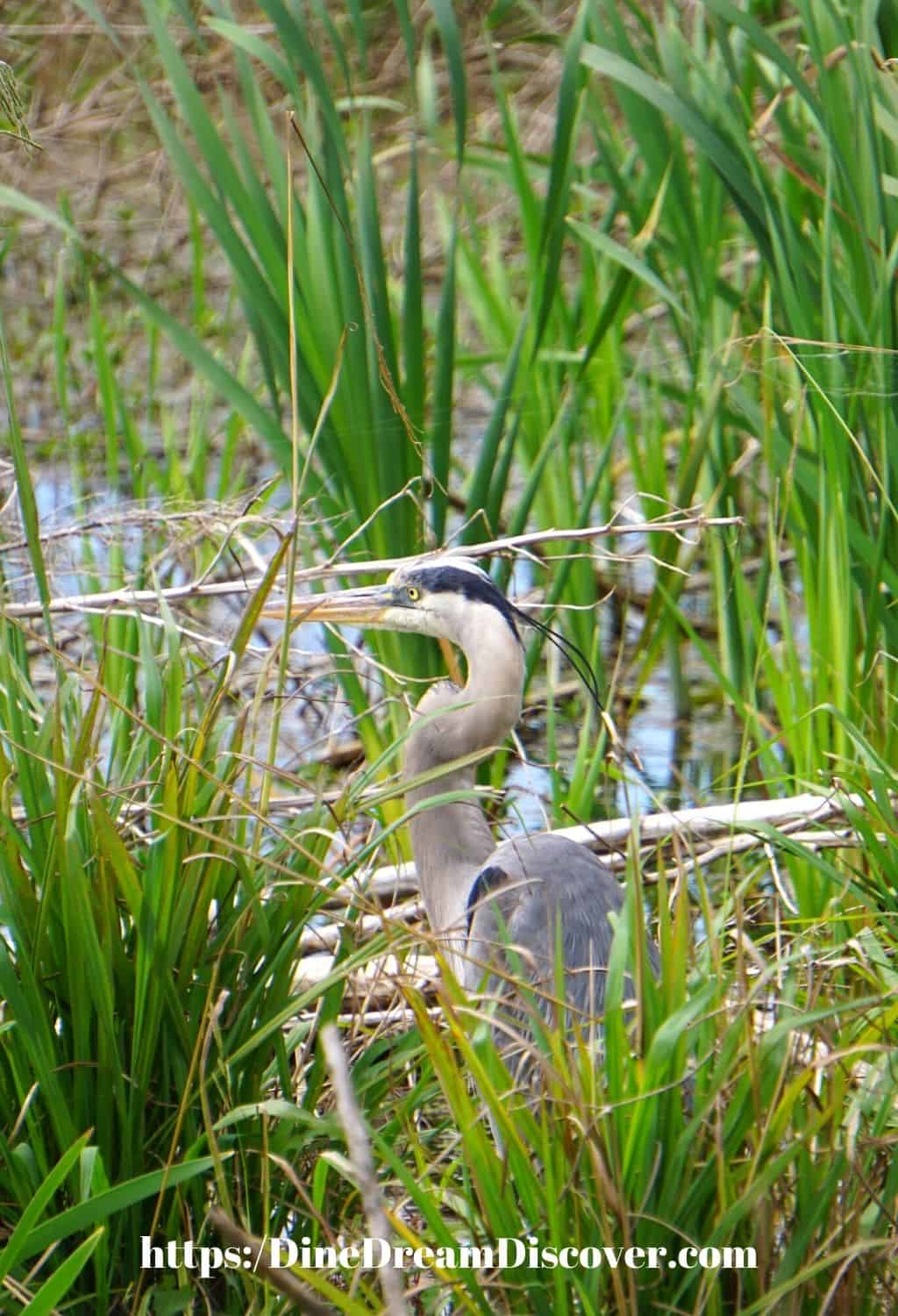 Don't Antagonize the Wildlife
My husband was a little worried when he saw the alligator laying right next to the road as we were driving. Like right outside of the Jeep's door.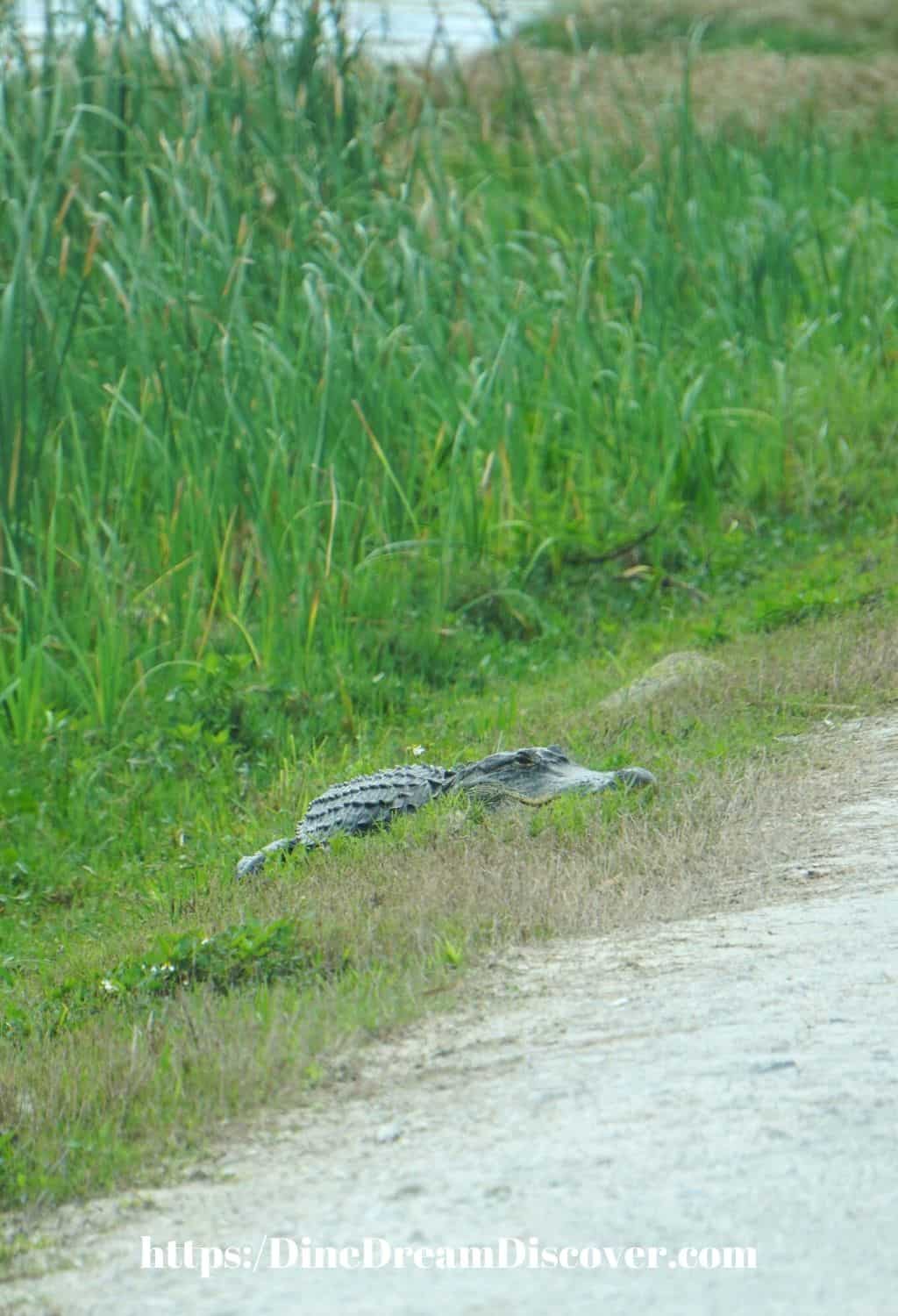 The guy in the car in front of us was antagonizing him by waving his arm outside of his vehicle and yelling. He probably doesn't realize that alligators can jump as high as they are long. Not something I want to see in front of me.
Where Lake Apopka Wildlife Drive is Located
The entrance to Wildlife Drive is right off the 429 on Lust Ave. It is a one way so you come out in a completely different location. Have your map on hand especially if you don't know the area.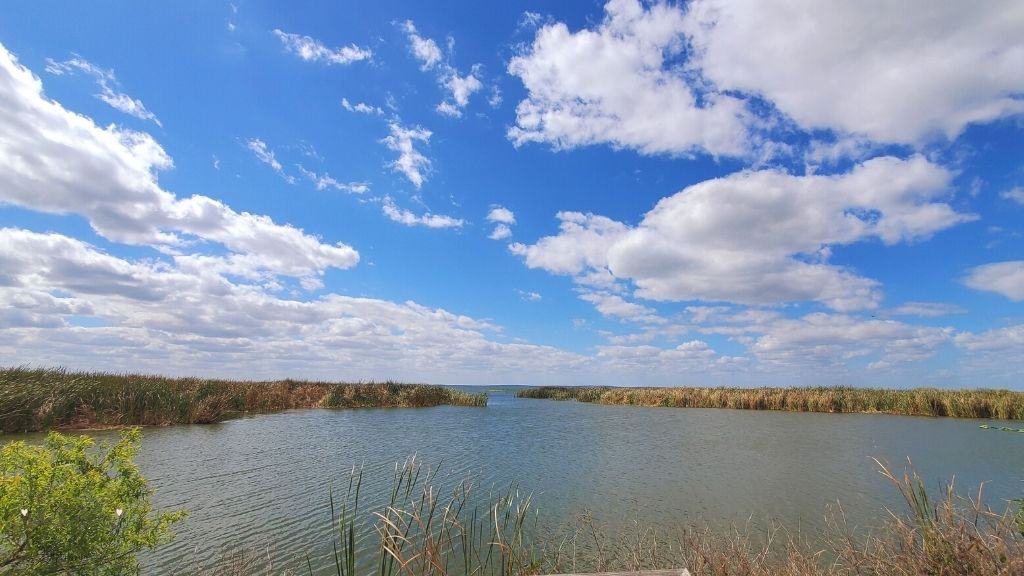 We took a different way home as we are in Clermont. As a matter of fact, I had no idea that it is basically right around the corner from Long & Scott Farms in Mount Dora.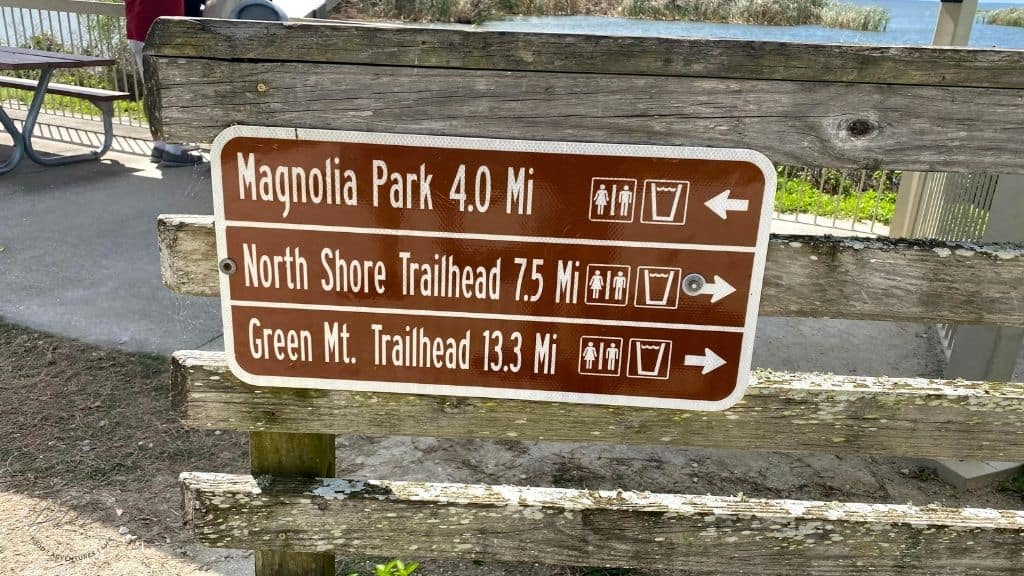 They say you learn something new every day and this was certainly a surprise as I've lived nearby for what seems like forever! 😂 Did I mention that it's FREE? 😉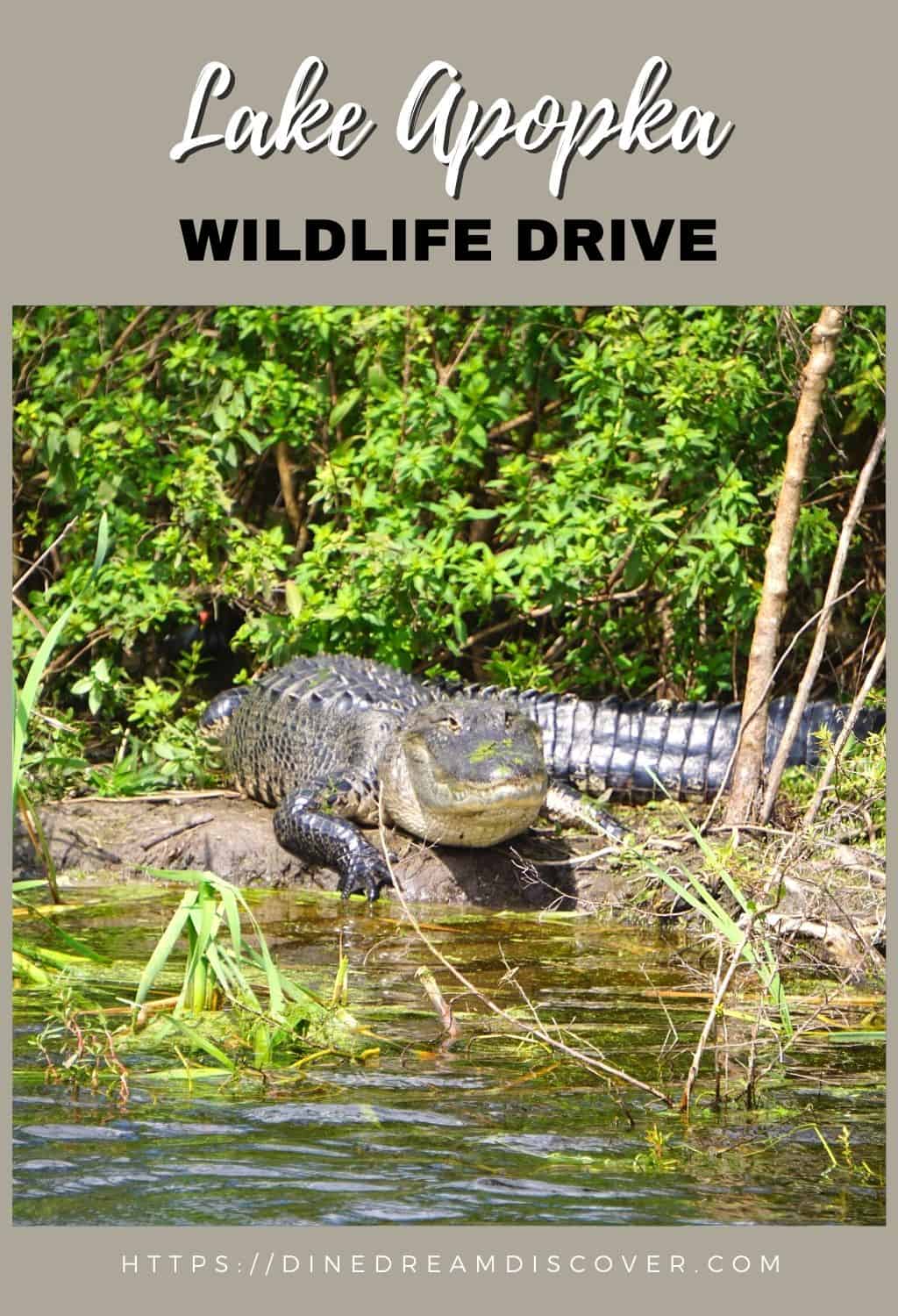 Follow us on Pinterest and PIN IT FOR LATER!