Are you looking for a fun way to celebrate this holiday season? Take a break from the craziness, and get the family to Medieval Times Dinner Theater. It is the place to have a unique celebration. It will be a knight to remember for everyone in your party.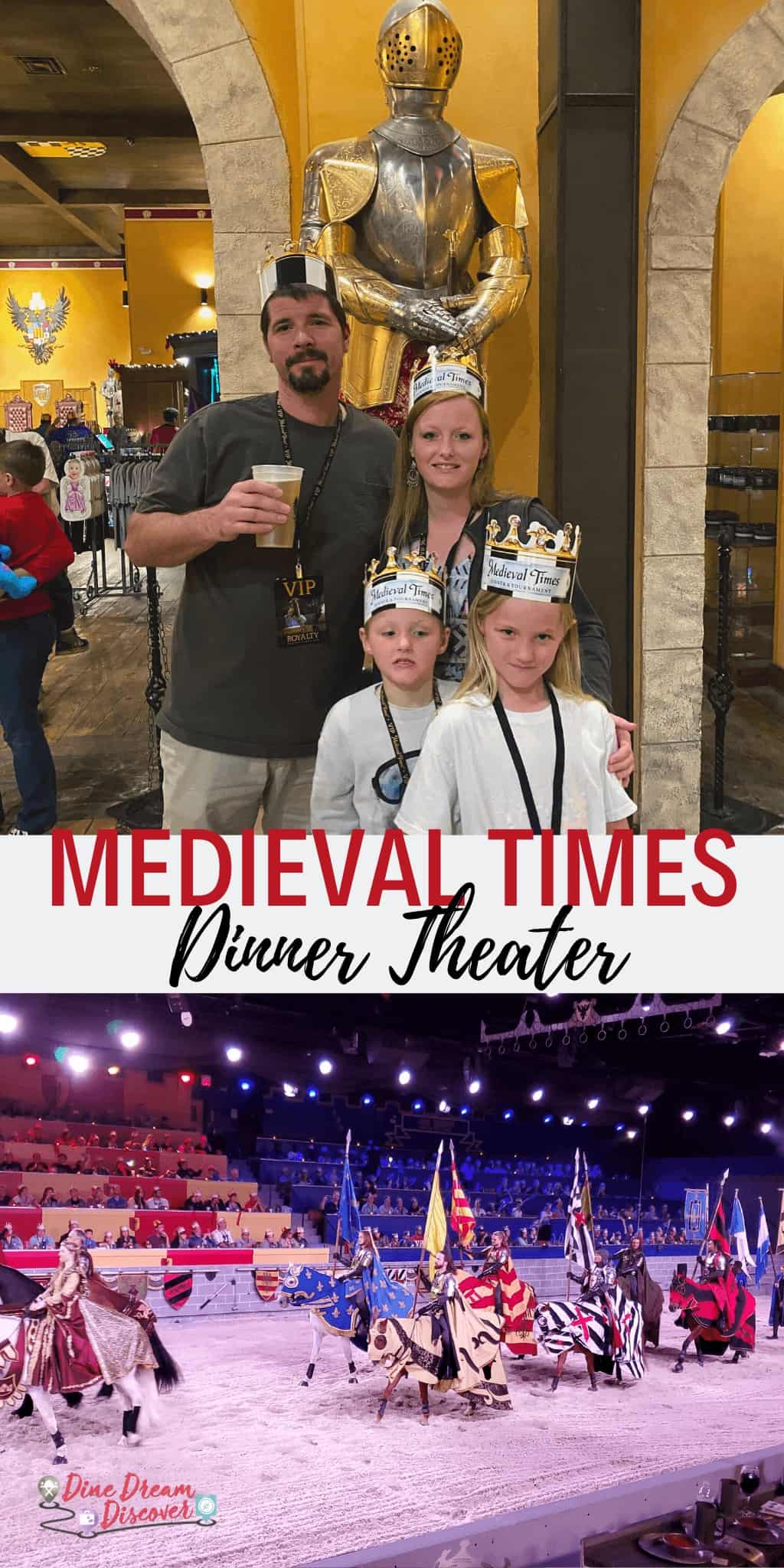 I received tickets to attend Medieval Times Dinner Times in exchange for an honest review. All opinions are my own and may differ from yours.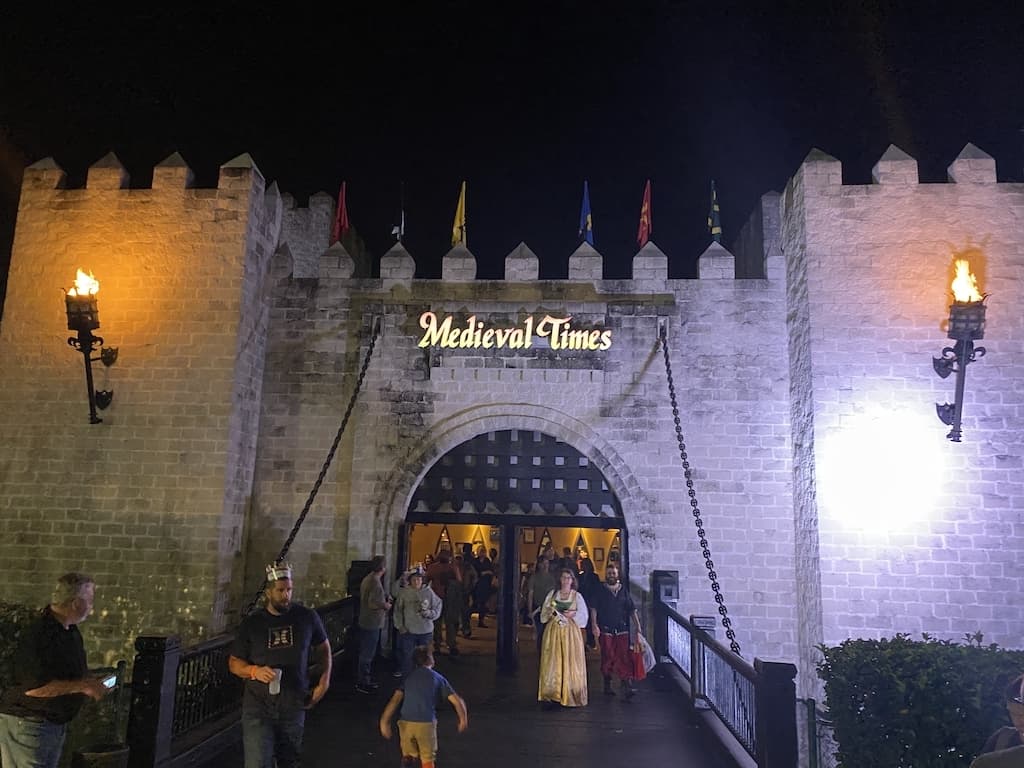 Medieval Times Dinner Theater A Unique Celebration
This is the big year for me as I have turned 60. Not sure if I should be happy that I made it this far, or sad that my body is showing it. Either way, I'm not embarrassed to say it and I've been on a 60th birthday celebration run. We just did a 6000 mile trip for my 60th birthday (more like 8600 miles) and we had a blast. But now that we are back home, I wanted to celebrate with those that matter the most to me....family.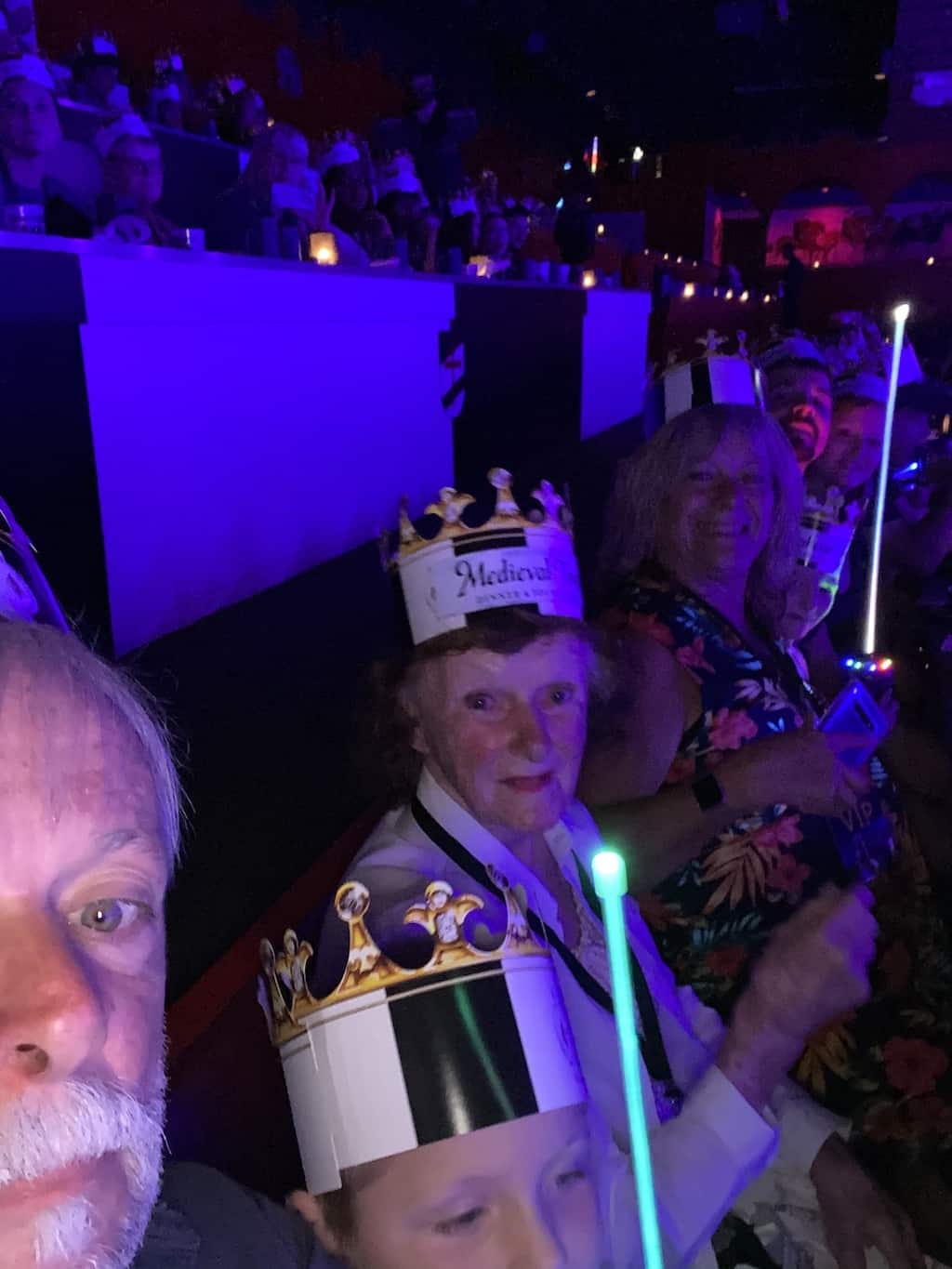 Luckily, I live by the Orlando Castle and while most people would choose the elephant in the room, I wanted something different. Having lived in Florida since 2003, I can't believe that we have never been to Medieval Times Dinner Theater.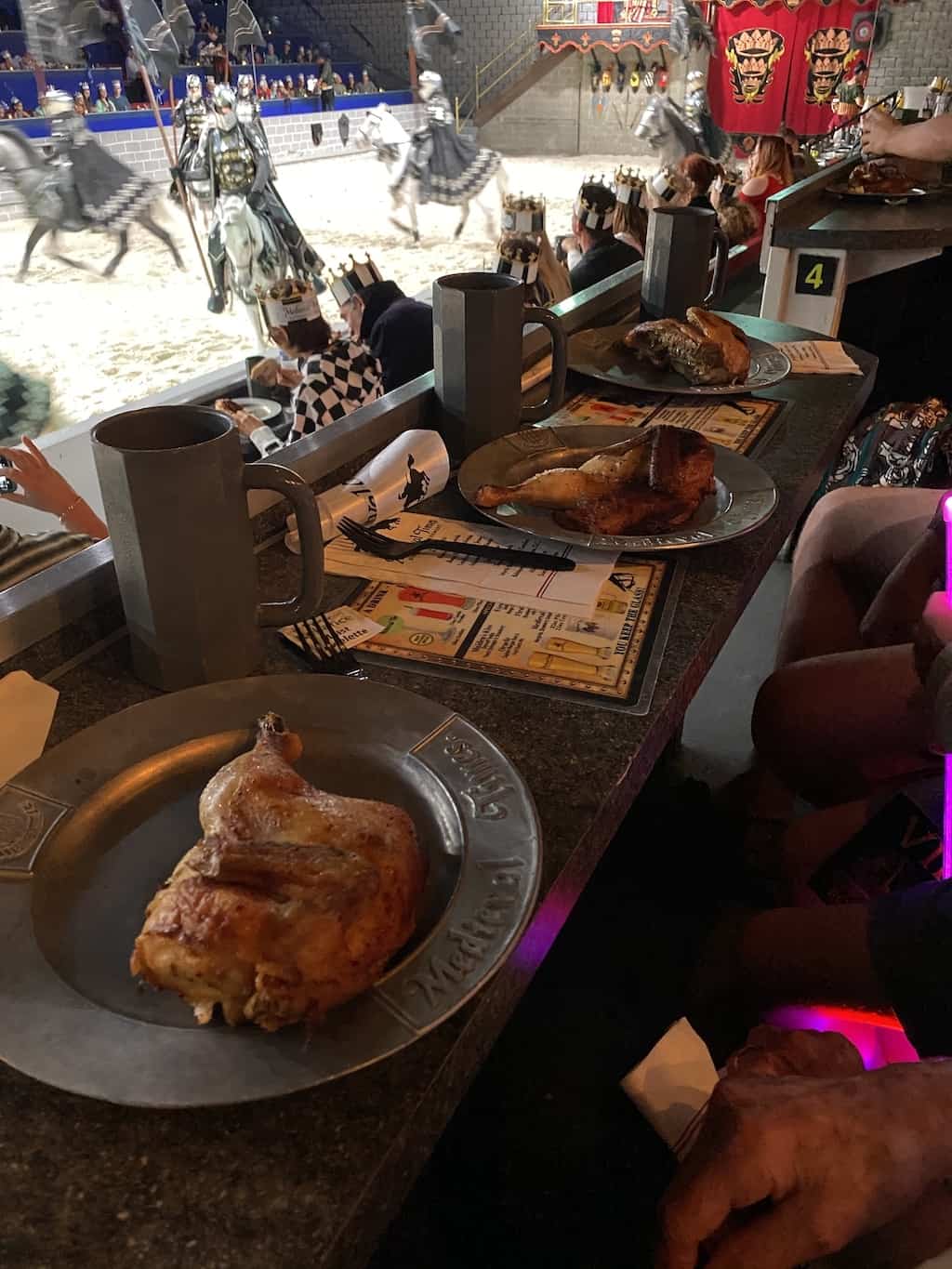 However, it's not only for those of us that live here. It's the perfect place to celebrate your birthday or anniversary when visiting and you want a break from all the hustle and bustle of the amusement parks. They announced everyone's name that was having a celebration.
What is Medieval Times
Medieval Times is a dinner theater where you are served a dinner while watching a very interesting show featuring knights, horses, falcons, jousting and more.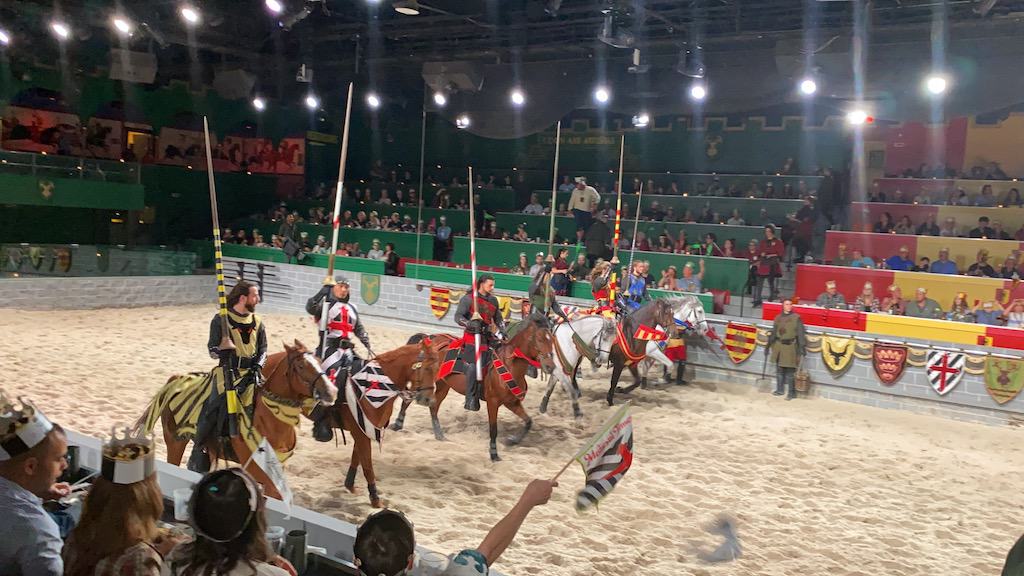 Dinner is served ——> Garlic bread, tomato bisque soup, roasted chicken, sweet buttered corn, herb-basted potato, the dessert of the Castle, coffee and select beverages.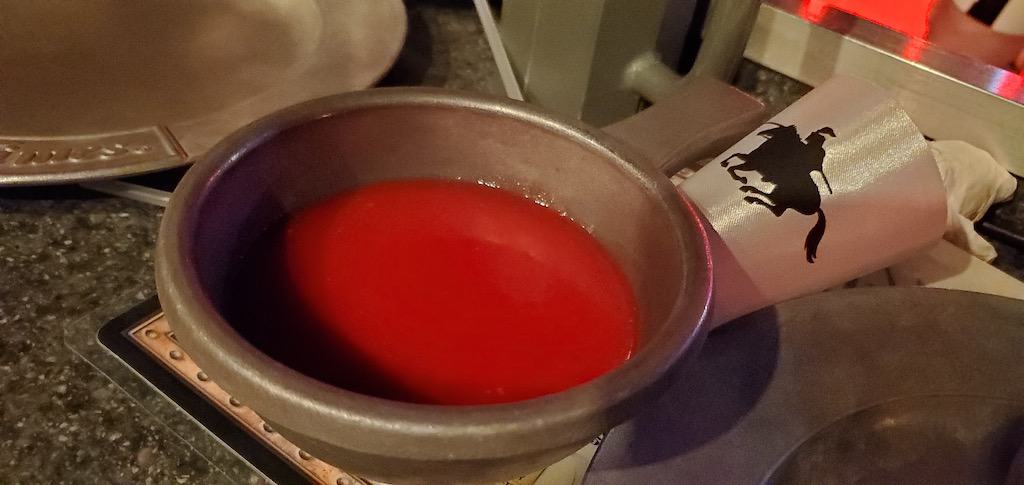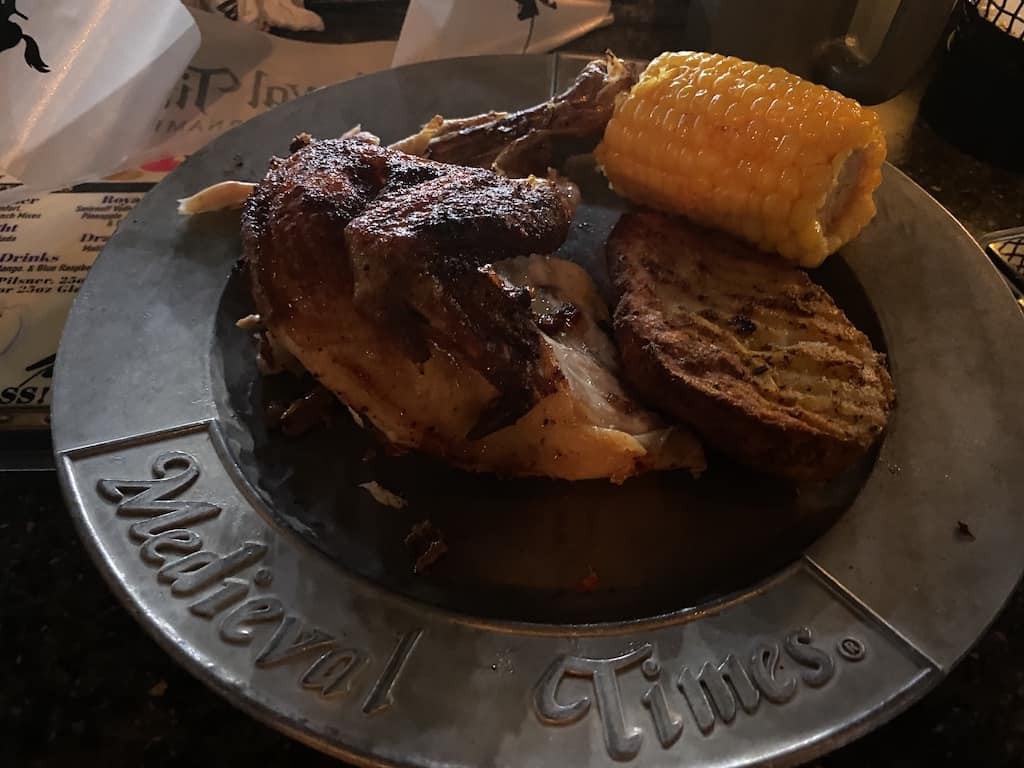 Perchance I get a knife or fork? There were no utensils in medieval times, hence there are no utensils AT Medieval Times.
Medieval Times Ticket Options
There are plenty of ticket options. I was gifted general admission tickets but I upgraded to the Royalty Package.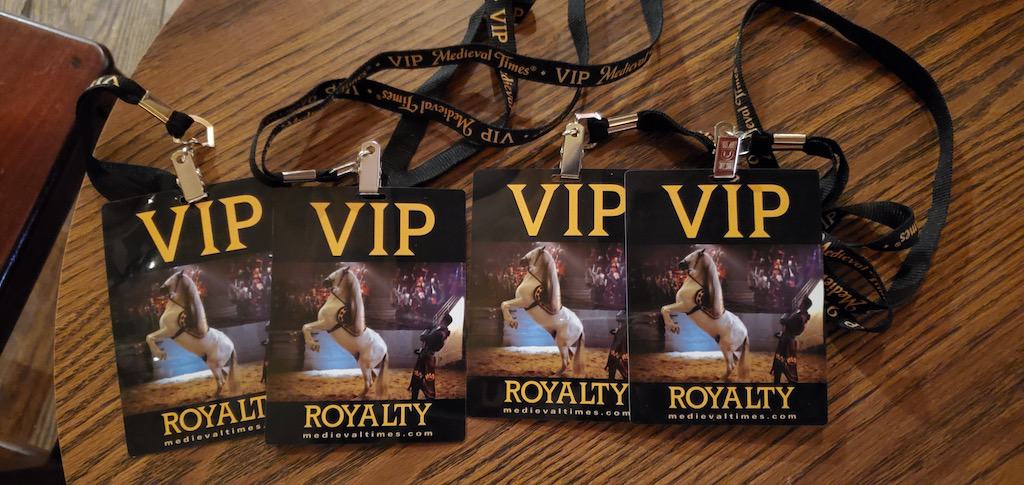 The Royalty Package includes:
Priority Castle Access
VIP Seating
Priority Seating Access
Cheering Banner
VIP Lanyard
Celebration Package
Priority Castle Access
VIP seating
Priority Seating Access
Cheering Banner
VIP Lanyard
Group Photo for Each Member of the Party
Slice of Birthday Cake for Each Member of the Party
Personalized Announcement During the Show
Queen's Royalty Package
Priority Castle Access
VIP First Row All Section Seating or Second Row in Center Section
Priority Seating Access
Cheering Banner
VIP Lanyard
Framed Entrance Group Photo
What You Will See
Upon entering the Orlando Castle, you see a bar where you can purchase beverages. There were so many choices. Since I was celebrating my 60th, I purchased the Maiden's Kiss with the souvenir glass. It was very good.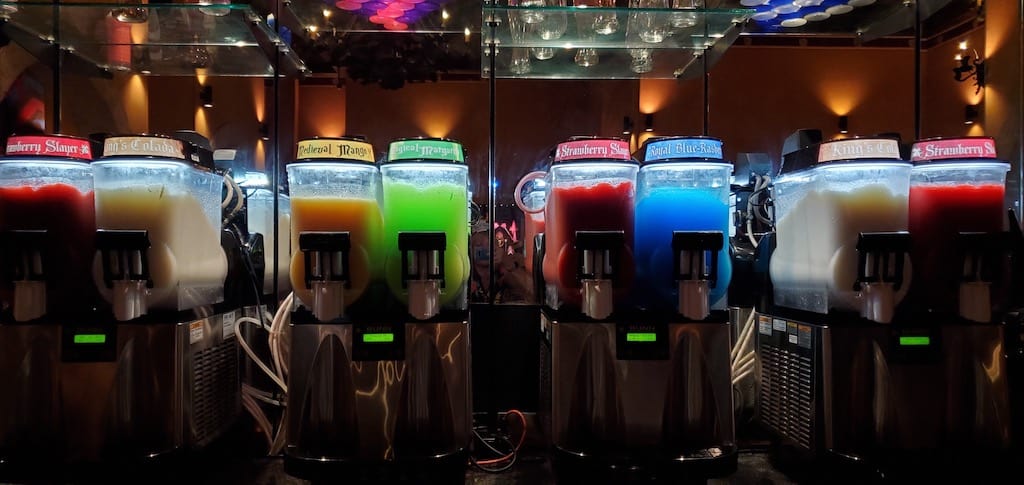 There is also a wine cellar, gift shop, knights, a celebration show and more.
If you are a VIP, you get escorted to your seats before the crowd. We were seated in the second row but there really is no bad seat in the castle. Once seated the show will begin and dinner will be served.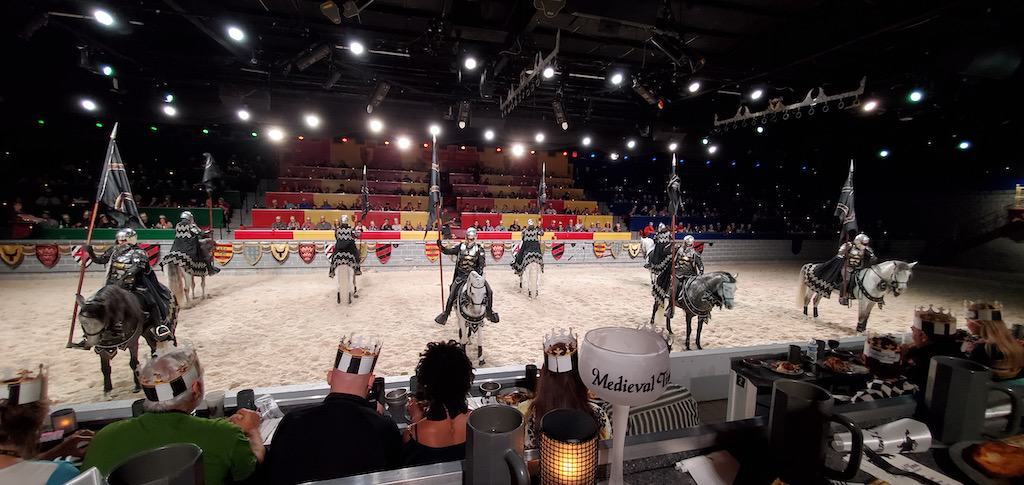 The show consisted of horsemanship, knightly games where you cheer on your team, including jousting and falconry.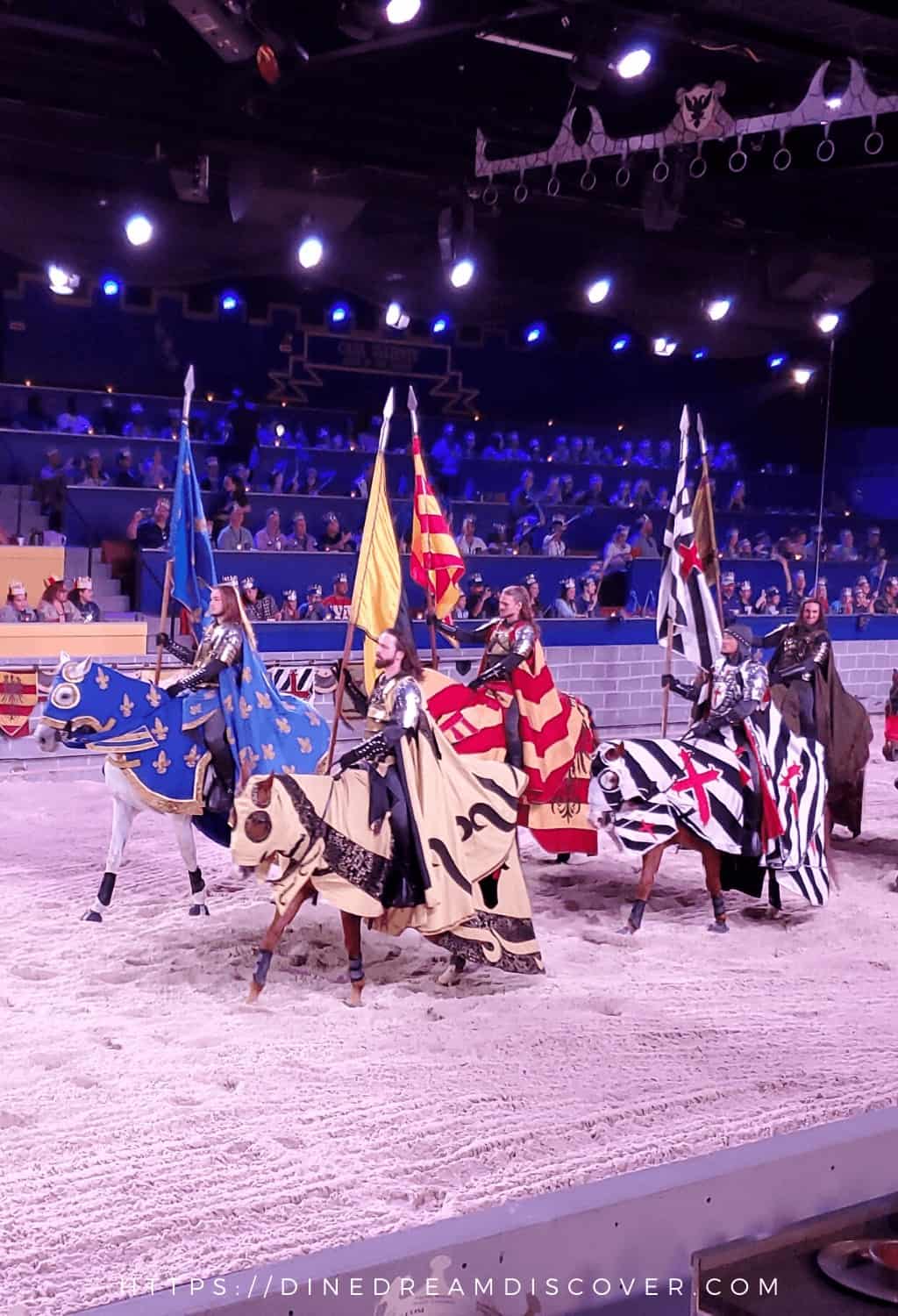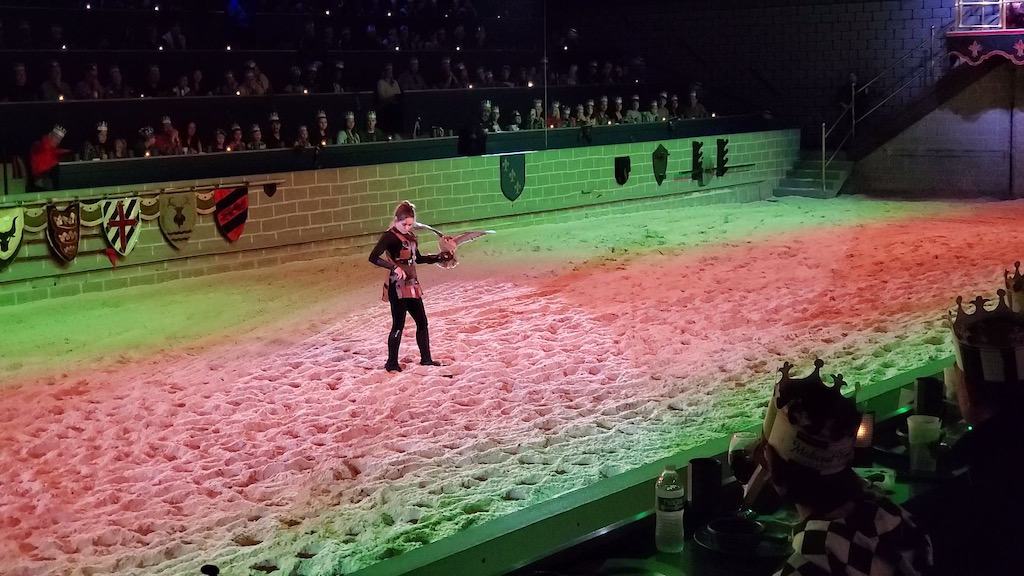 It lasted for two hours and was quite the celebration.
Locations
There are ten locations to choose from across the country. Find one near you.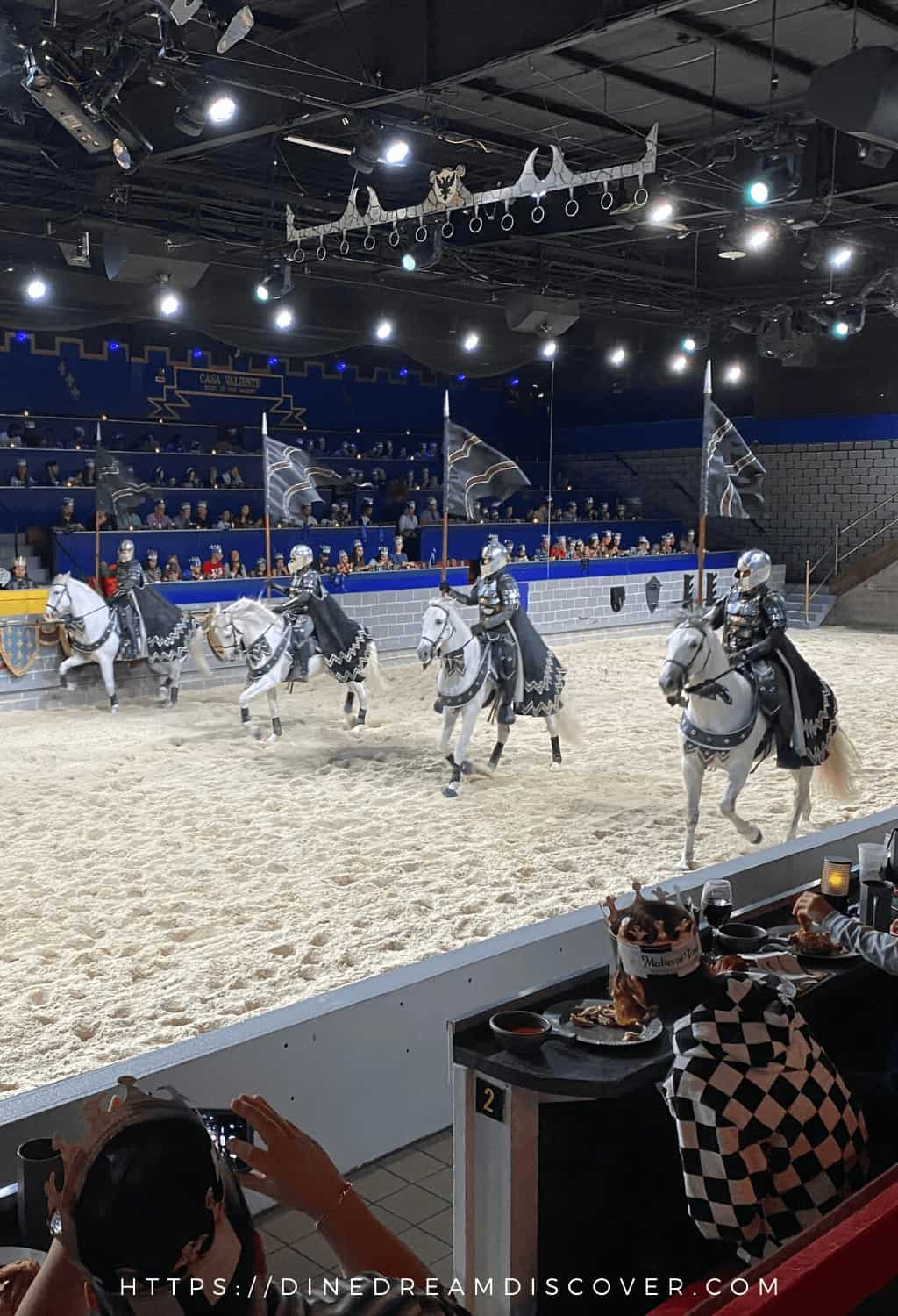 The Giveaway
Medieval Times is giving away 200 tickets! Five random winners will be selected monthly through September 2020 for a total of 50 winners! Enter at this link: https://woobox.com/j2wq4d.
Save on Tickets
Celebrate the holidays with a visit to 🛡 Medieval Times Dinner & Tournament and Save 40% on Adults & 20% on Kids Use code USF4020.
Offer not valid in Scottsdale, AZ or for any late NYE show. Valid through 9/30/2020. Restrictions may apply.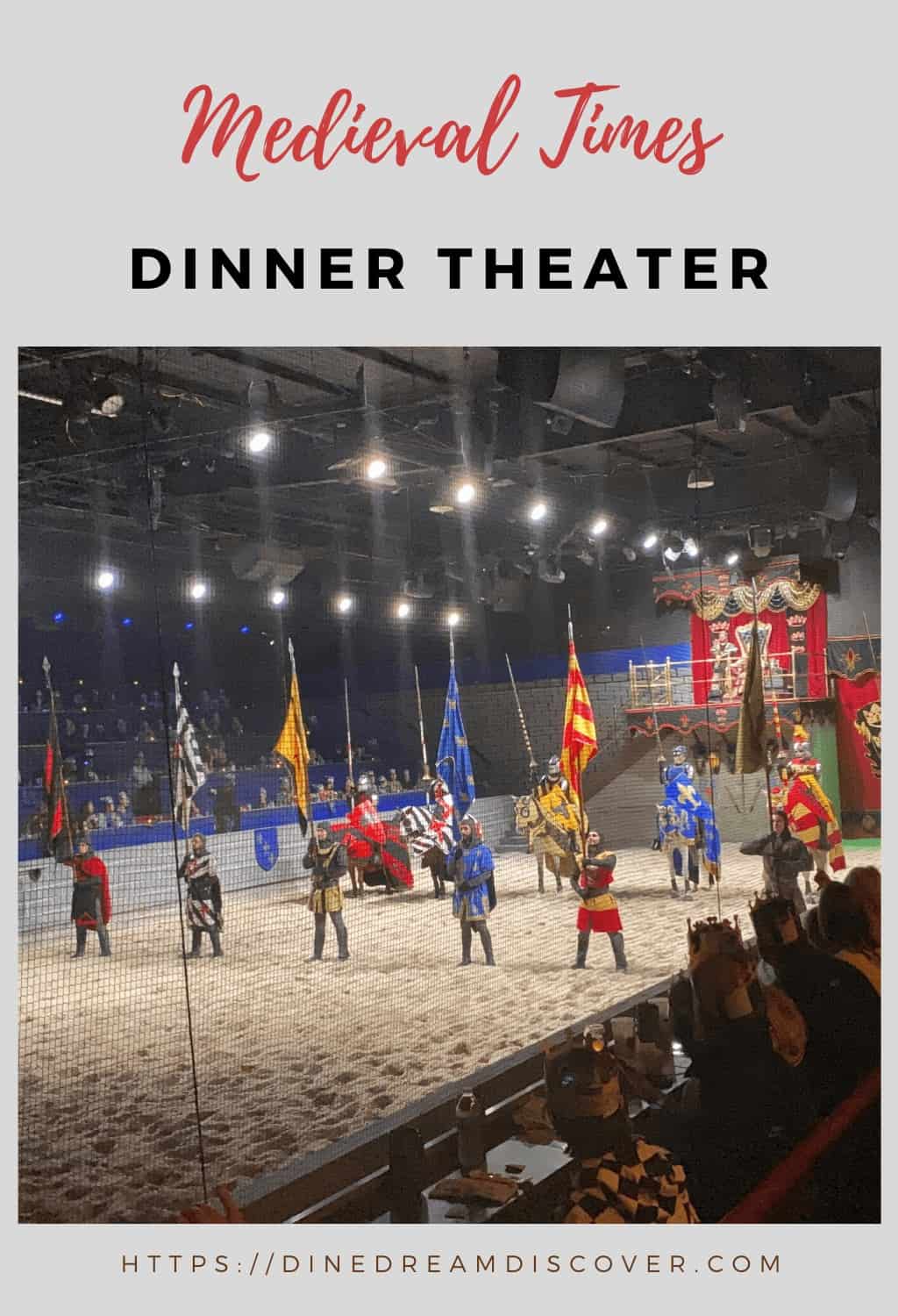 Plan your celebration today!