RUVI is just the basics and nothing else. 26 fruits and vegetables with no added sugar or sweeteners, no fillers or artificial ingredients, plus all the fiber you need too.
I received the products mentioned below in order to facilitate my review. All opinions are my own and may differ from yours. This post may contain affiliate links. See my disclosure policy for more info.
RUVI – The Easy Way to Add Fruits and Vegetables
If you're like me, you've tried many different ways to get in your daily amount of fruits and vegetables. All to no avail. Joining our Mother's Day Gift Guide this year is RUVI!
Most people think that because we full time RV, that cooking on the road is easy. And in a way it is.
However, there are times when we aren't able to get to a grocery store to get the things we need. Even though we have plenty of food to last us, it's the perishables like fruits and vegetables that are lacking.
Which is why RUVI is the perfect choice to stock up on. You are able to drink your fruits and vegetables whenever and wherever we need to.
Other Reasons to Choose RUVI
Another reason I choose to keep RUVI stocked up is I have Crohn's Disease. When I was first diagnosed with it 30 years ago, the main thing my Dr. told me was to avoid anything that does not digest. 🤨
I love fruits and vegetables and that really made it hard for me. Even though I sneak in fresh fruits and vegetables every now and then, it can create a blockage that would put me in the hospital. And that's not good.
Crohn's Disease also means that my body does not absorb nutrients like a normal person. So I have to find other ways to get them in. RUVI makes it all possible and makes it easy too.
No washing, cutting, or prepping and no wasted produce. I'll admit, sometimes I would forget there was a banana in the basket. 🙄 The fruit flies would let me know. 😂
What is RUVI
RUVI is just the basics and nothing else. 26 fruits and vegetables with no added sugar or sweeteners, no fillers or artificial ingredients, plus all the fiber you need too.
It's also Vegan, and Gluten Free with no GMO's.
There are four RUVI flavors to choose from. Focus, Active, Boost and Clean.
Focus for Your Brain
Focus is a combination of Blueberries, grape, blackberry, banana, strawberry, broccoli, zucchini, spinach, acai, and maqui berry. This combination sharpens your mind, keeps your brain healthy, and keeps you focused.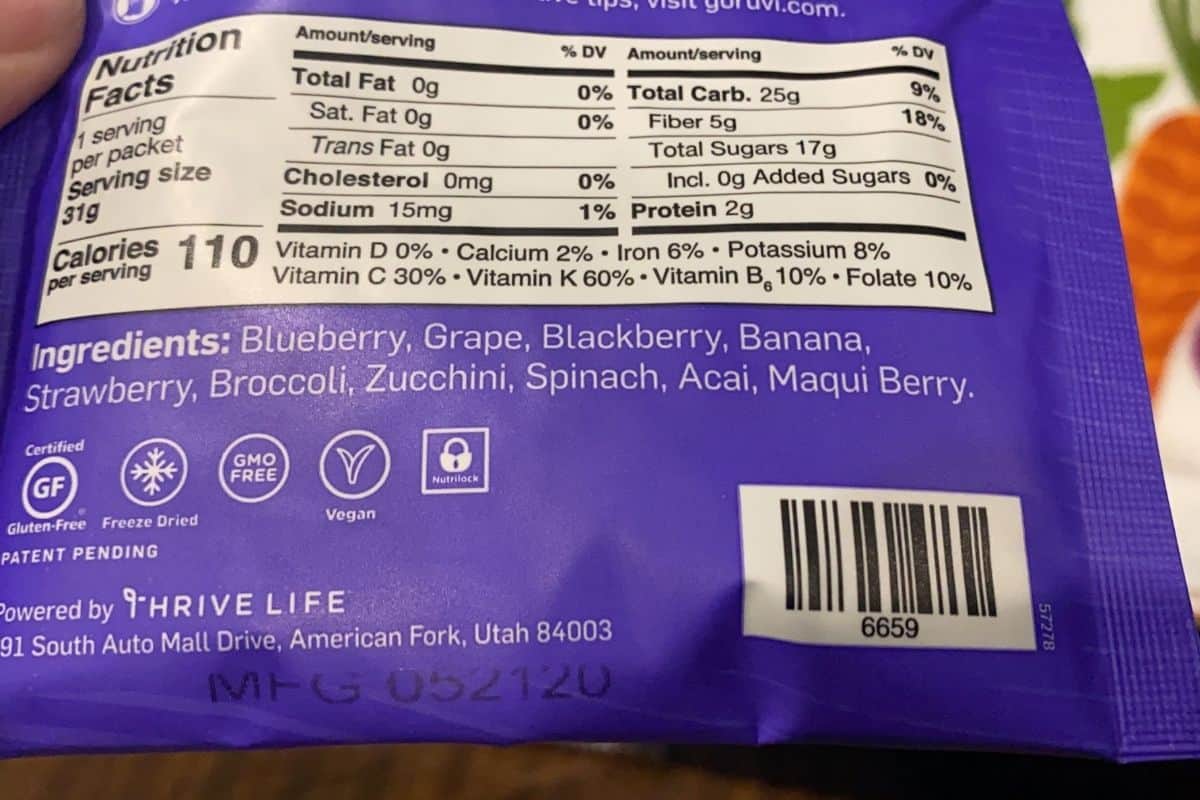 Keeping your brain healthy is especially important to me since my mom had dementia. She lived until the age of 98 but the last 3 years, she did not even know me. So I'm a mission to do everything I can to stay sharp.
I split this one with Aubrey. She liked the taste of it which is good because I don't have to sneak in veggies into the food. 😉
Active for Your Heart
Active is designed with specific fruits and vegetables to charge up your heart. It helps your heart to perform better and for overall cardiovascular health.
Included in this one are tart cherries, fuji apples, carrots, raspberry, butternut squash, strawberries, beets, and tomatoes. All of my favorites.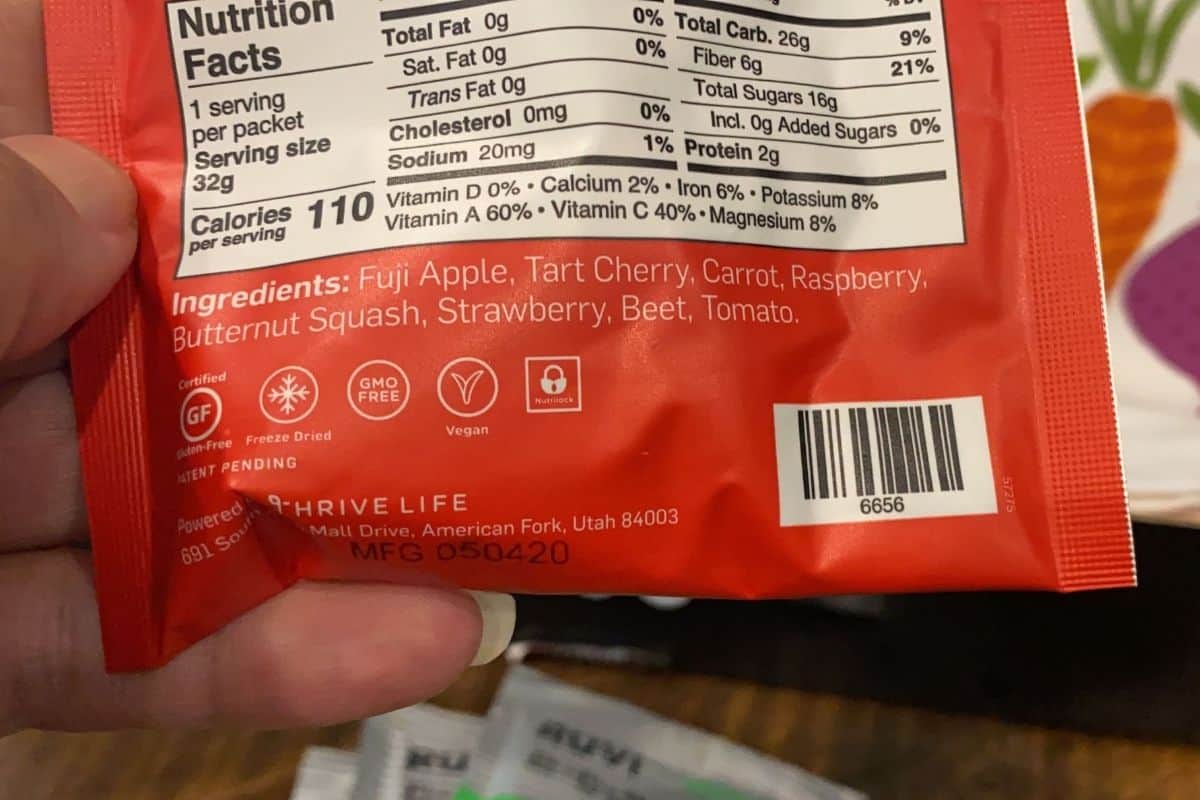 I have not tried this one yet but I think this might be my favorite so I was saving the best for last.
Clean for Digestion
Clean is a cleansing and natural detoxing plus healthy digestion. The fruits and veggies in the RUVI Clean is bananas, grapes, fuji apples, zucchini, cucumbers, granny smith apples, spinach, kale, and maringa.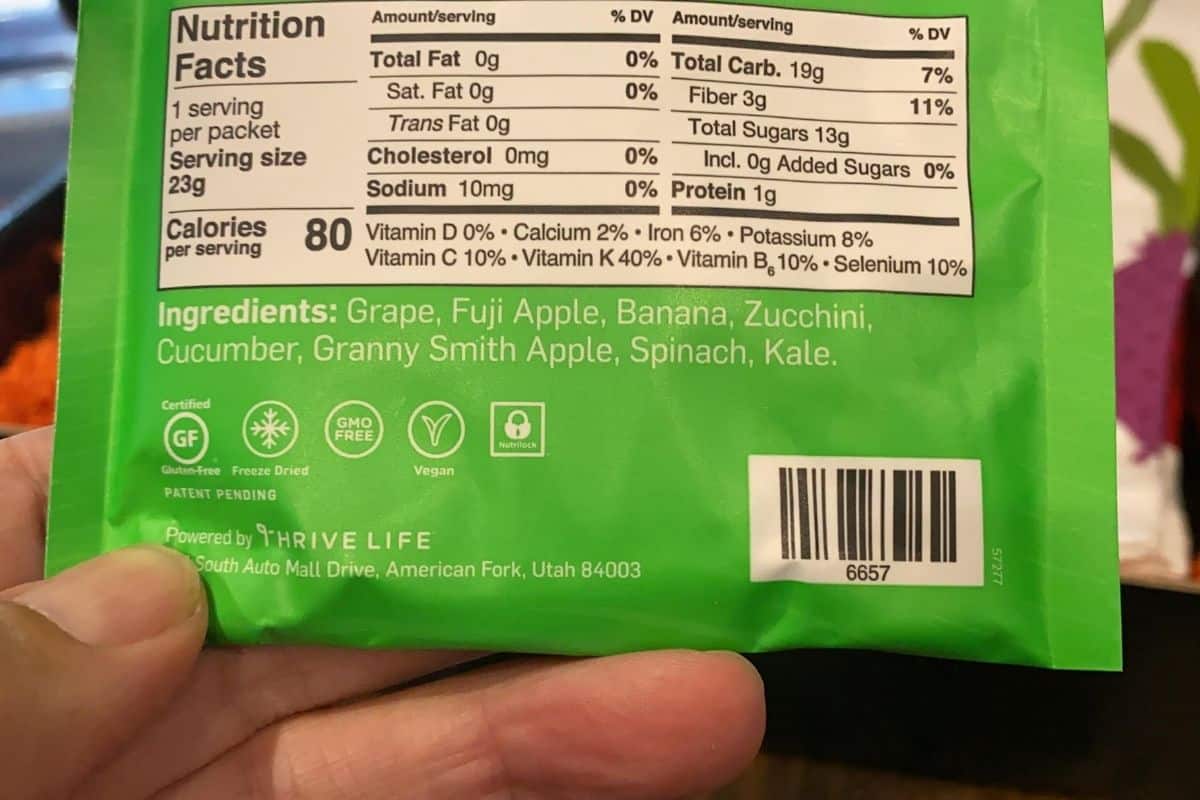 My husband and I both tried this one and while it probably is my least favorite, I still thought it tasted good. No chalky aftertaste with any of them which is a good sign.
Boost for Your Skin
RUVI Boost includes bananas, carrots, mango, peach, pineapple, butternut squash, kiwi, and orange. This one includes all my favorites also and is probably going to be in one of the two top spots.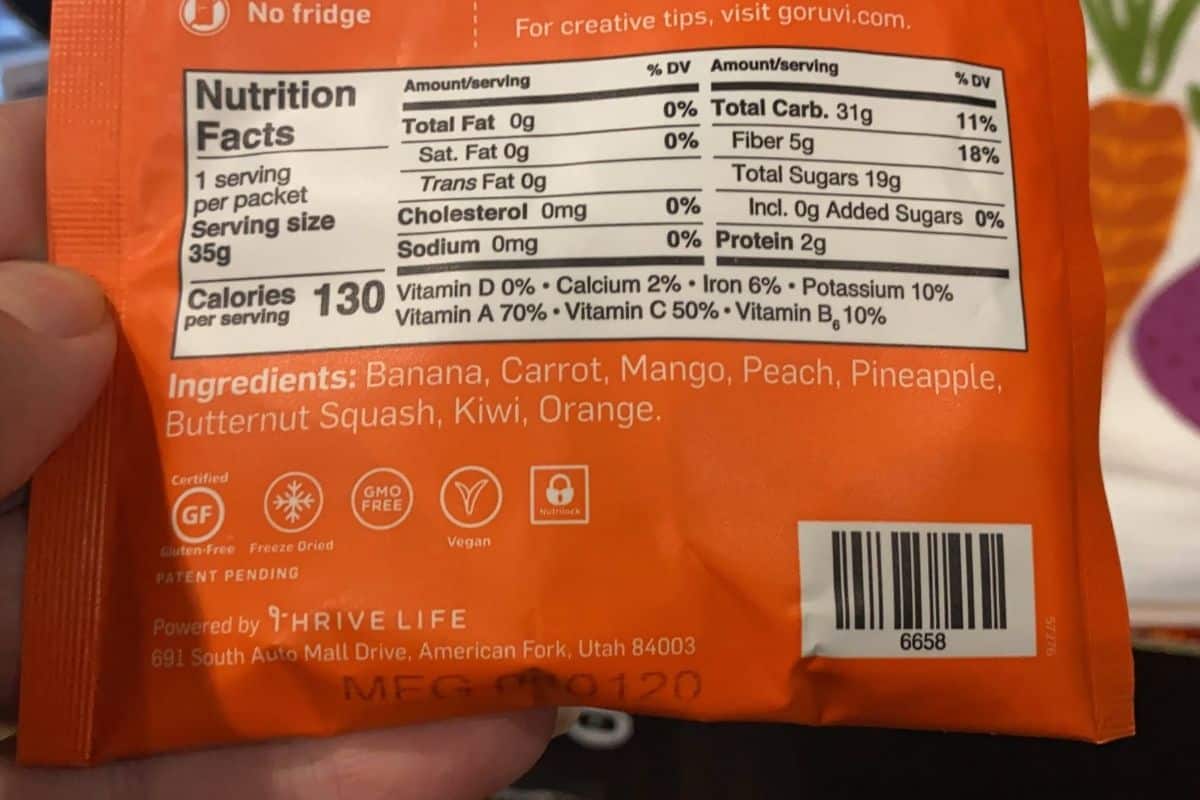 It supports your skin and gives your system a healthy jolt.
How to Use
If you like it thick, fill the shaker with 7 – 8 ounces of water, add the pack and shake. If you would like it thinner, use 9 or more ounces.
I like it thick so I used 8 ounces each time I made one. I also liked it colder so I used cold water in mine.
When to Use
Anytime is a good time to drink your fruits and vegetables. I took it with me for a ride on the golf cart, while I was relaxing after my total knee replacement, and while I was waiting for them to finish their golf game.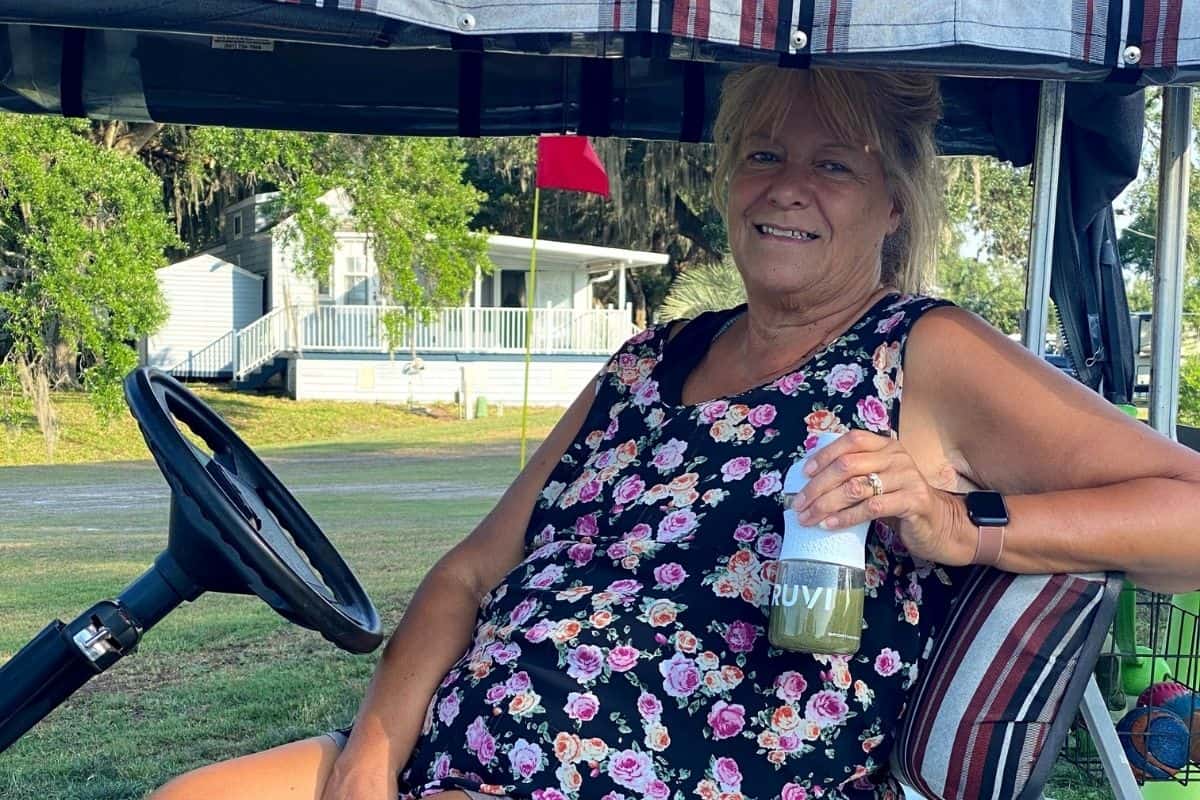 I also had to share with my husband.
Bob likes RUVI too.
Where to Purchase
Right now you can get 15% off Ruvi products when you purchase online they just enter the code Mary15 at checkout. You can choose one blend or choose a mixed blend package. The shaker bottle is also available online also.
Connect with them on Facebook and Instagram.
Be sure to follow us on Pinterest and PIN IT FOR LATER!