Belonging to Harvest Hosts has it's advantages and Deer's Leap Winery in Geneva, Ohio is one of them. Find out which wine was my favorite!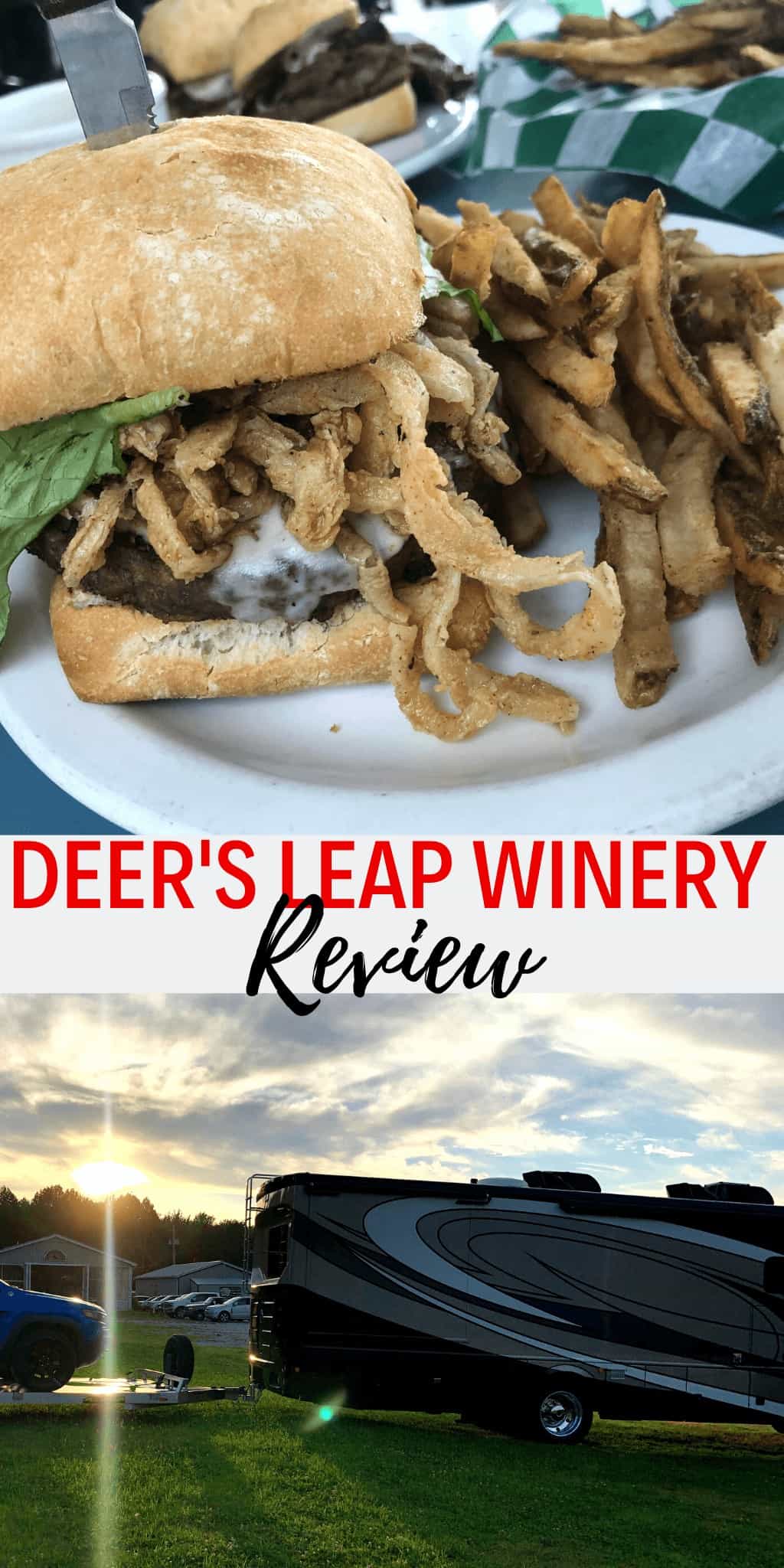 Deer's Leap Winery - Geneva Ohio
When we signed up for Harvest Hosts last December, we did it because we figured we would use it at least once or twice while on our 6000 mile trip for my 60th birthday. However, we were able to use it on our way from Buffalo, NY to Howard, KS and we were not disappointed.
It's August and our membership has been sitting dormant since December. I looked up what was available on our route and found a couple that looked promising. So I gave them a call to reserve our spot for the night we would be passing through and luckily it was available.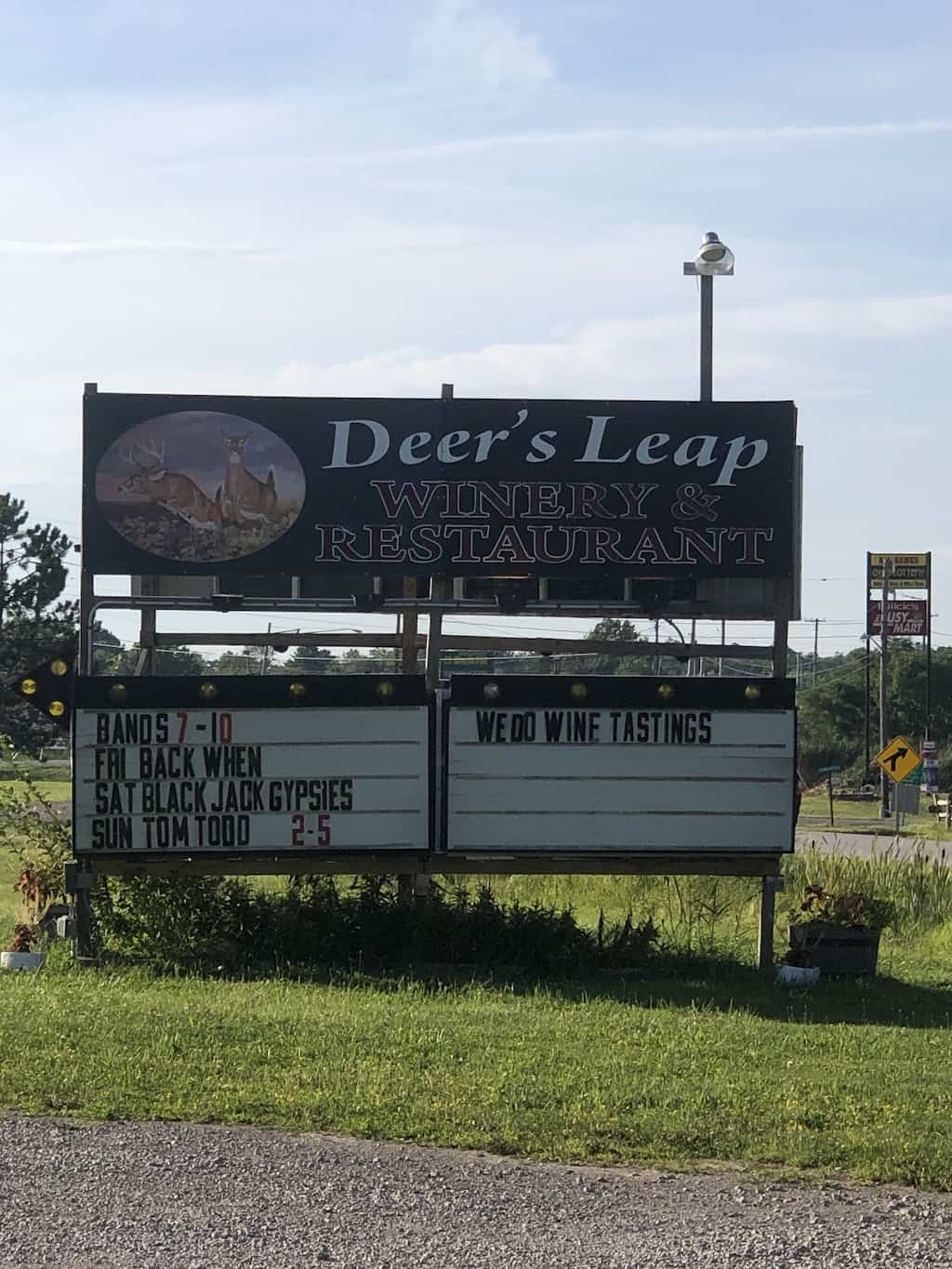 What is Harvest Hosts?
Harvest Hosts is a membership where you can you stay at wineries, farms, and golf courses that participate in the program. Instead you patronize the establishment that you are staying at and get so much more in return than just a night in a campground.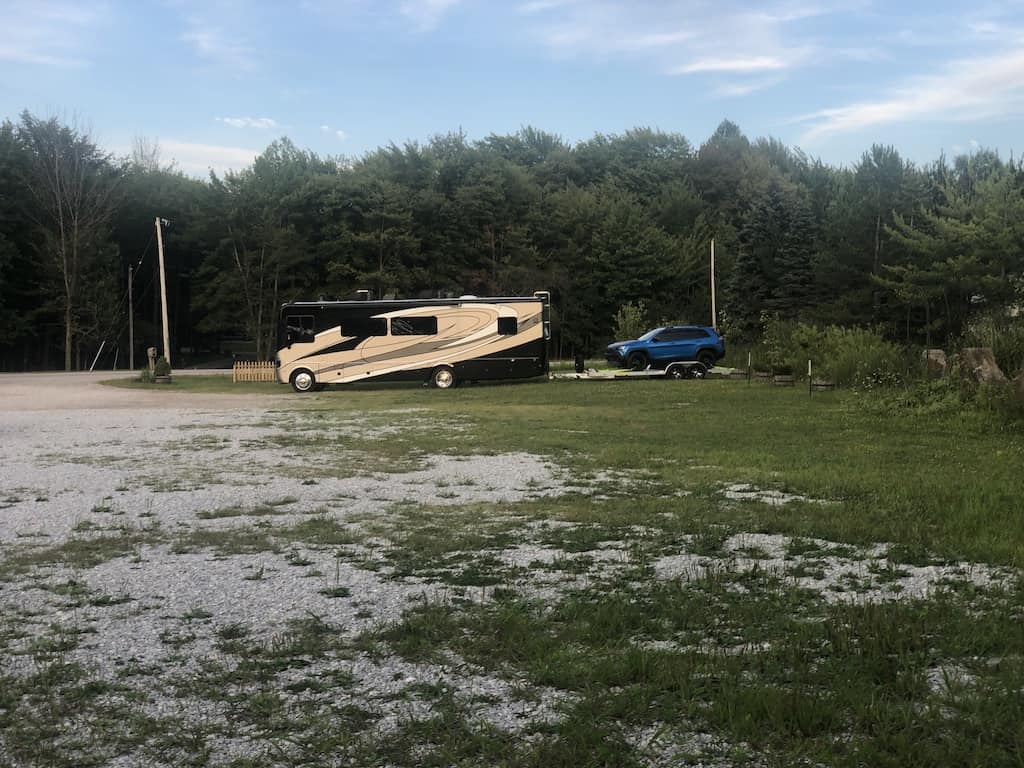 Things to keep in mind
Membership to Harvest Hosts is required.
You must call 24 hours in advance to see if it's available.
One night stay only.
Check in the establishment with your Harvest Hosts Membership Card when you arrive.
Patronizing the establishment isn't required however, you will not be disappointed in food or wine selections from the wineries and restaurants.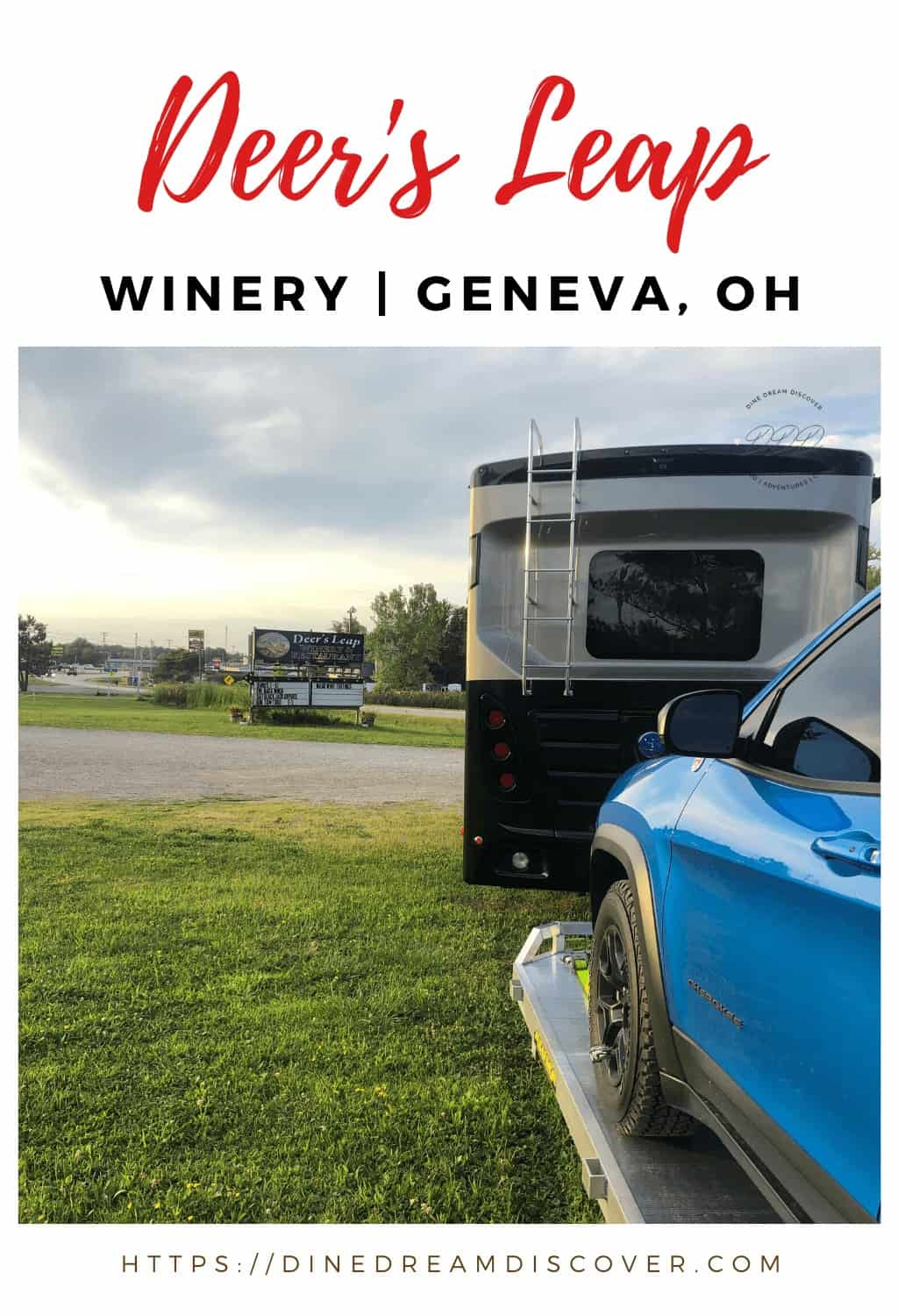 The Restaurant at Deer's Leap Winery
The restaurant has seating inside and out on the patio. We sat on the patio because it was a beautiful day outside.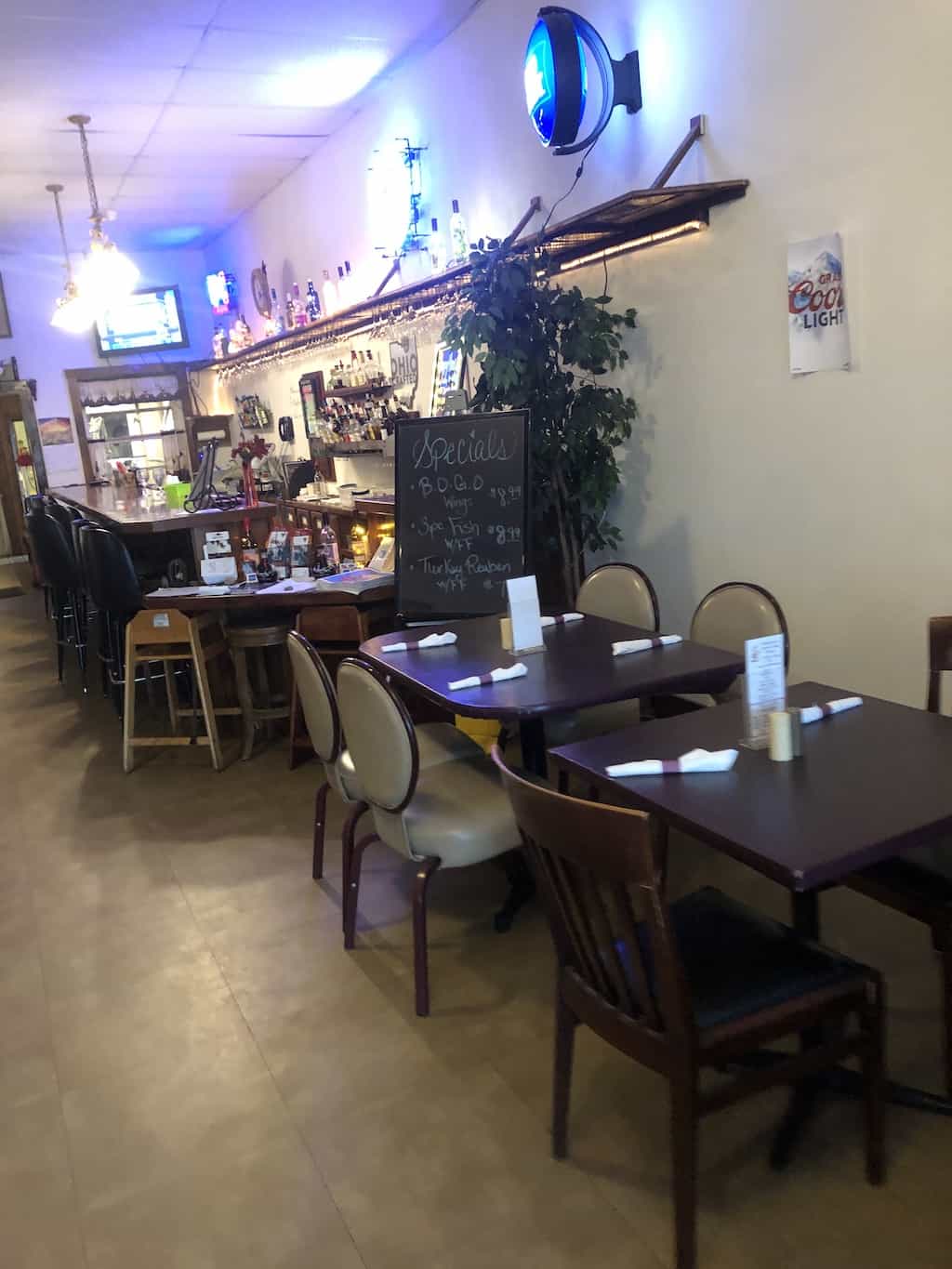 The menu had plenty of options from appetizers to burgers, sandwiches, steak, seafood and pasta. So many choices.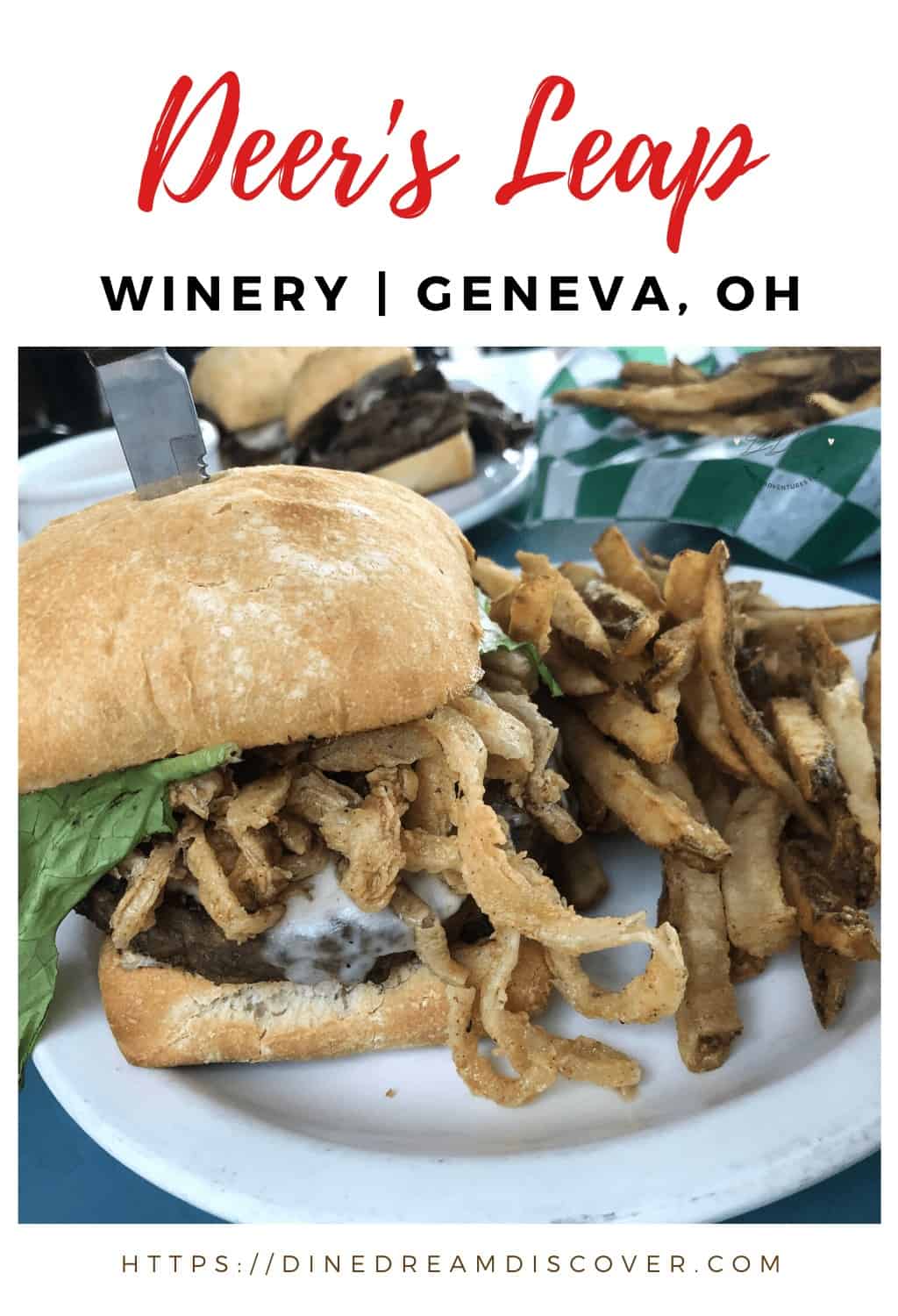 We chose the Signature Wine Burger and French Dip Sandwich. Both came with fresh cut french fries. Both were very good but the Signature Wine Burger is my suggestion because it was outstanding.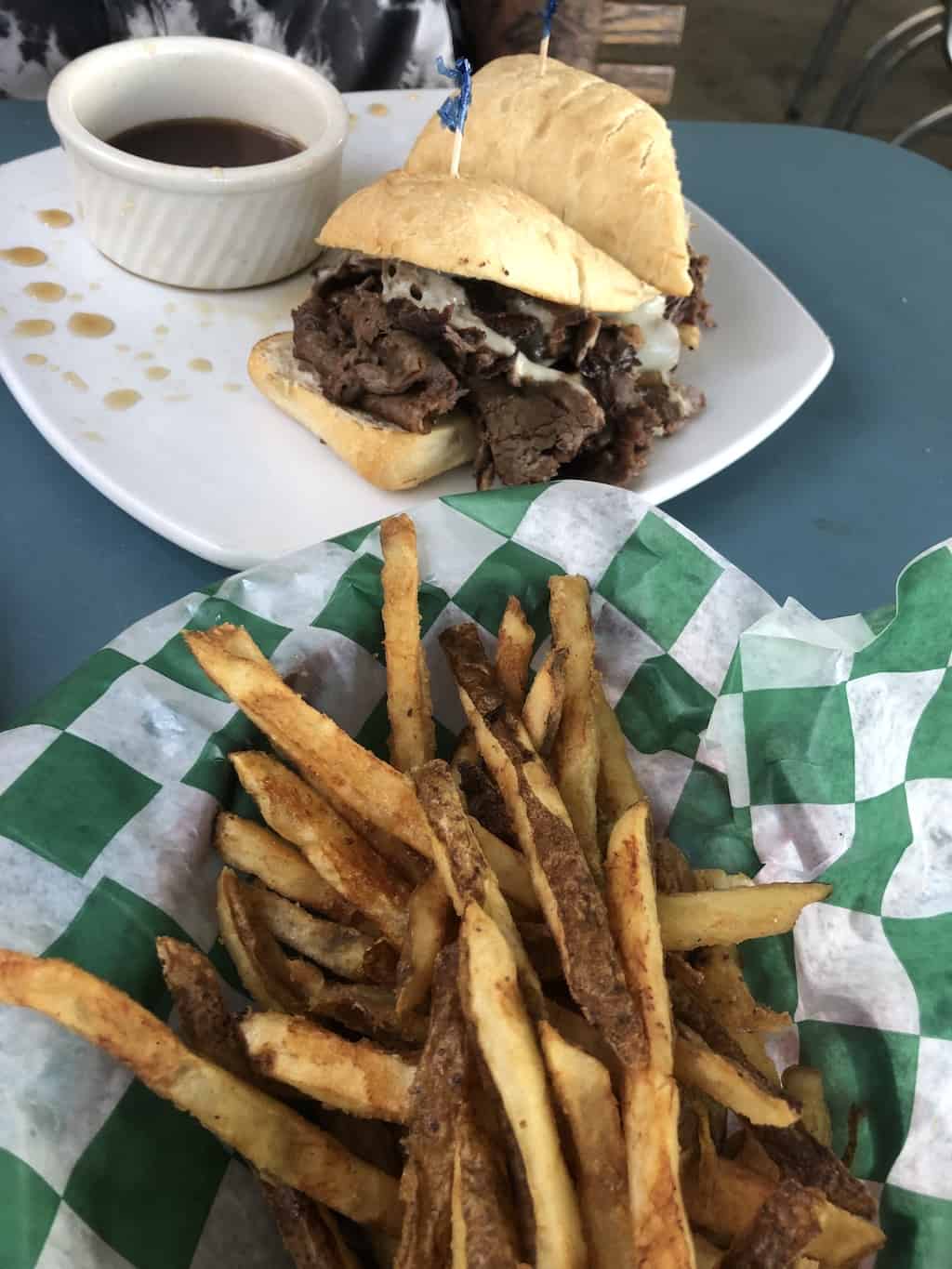 The Wine Choices
Even though this is a Winery per se, it is combined with the restaurant. The wine tasting has several options to choose from. They have pre-made trays with certain wines on them. I wanted to try all the specialty wines which is not one of the options. However, you can try any of the wines for .75 each.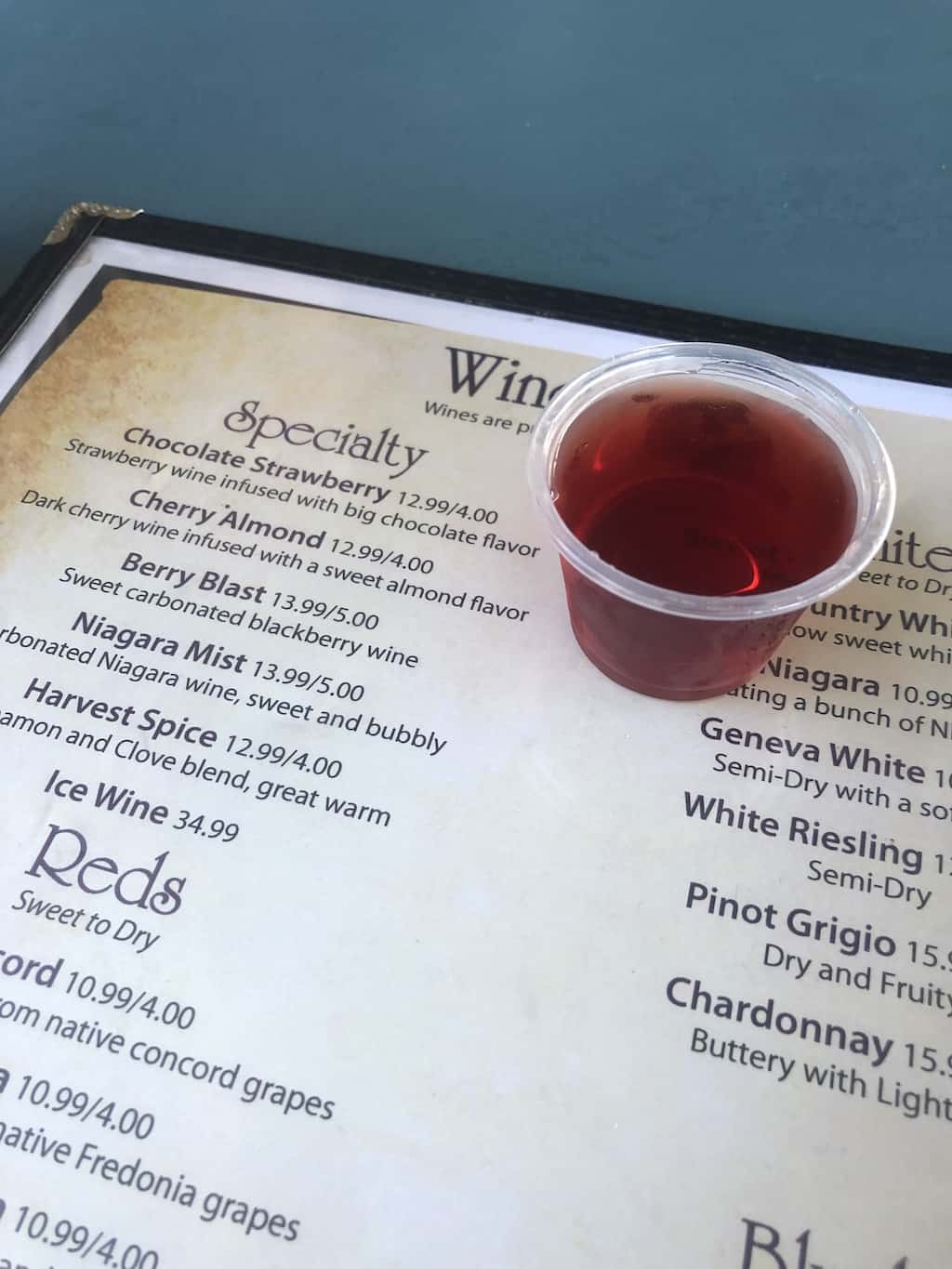 I started with the Chocolate Strawberry. A strawberry wine infused with chocolate flavor. Followed by Cherry Almond. A dark cherry wine infused with almond flavor. Next up was Berry Blast which is a carbonated blackberry wine. The Niagara Mist is a sweet and bubbly carbonated wine made with Niagara grapes. I ended with a warm Harvest Spice. A blend of cinnamon and cloves and perfect for the chilly fall weather (that we are still waiting for!)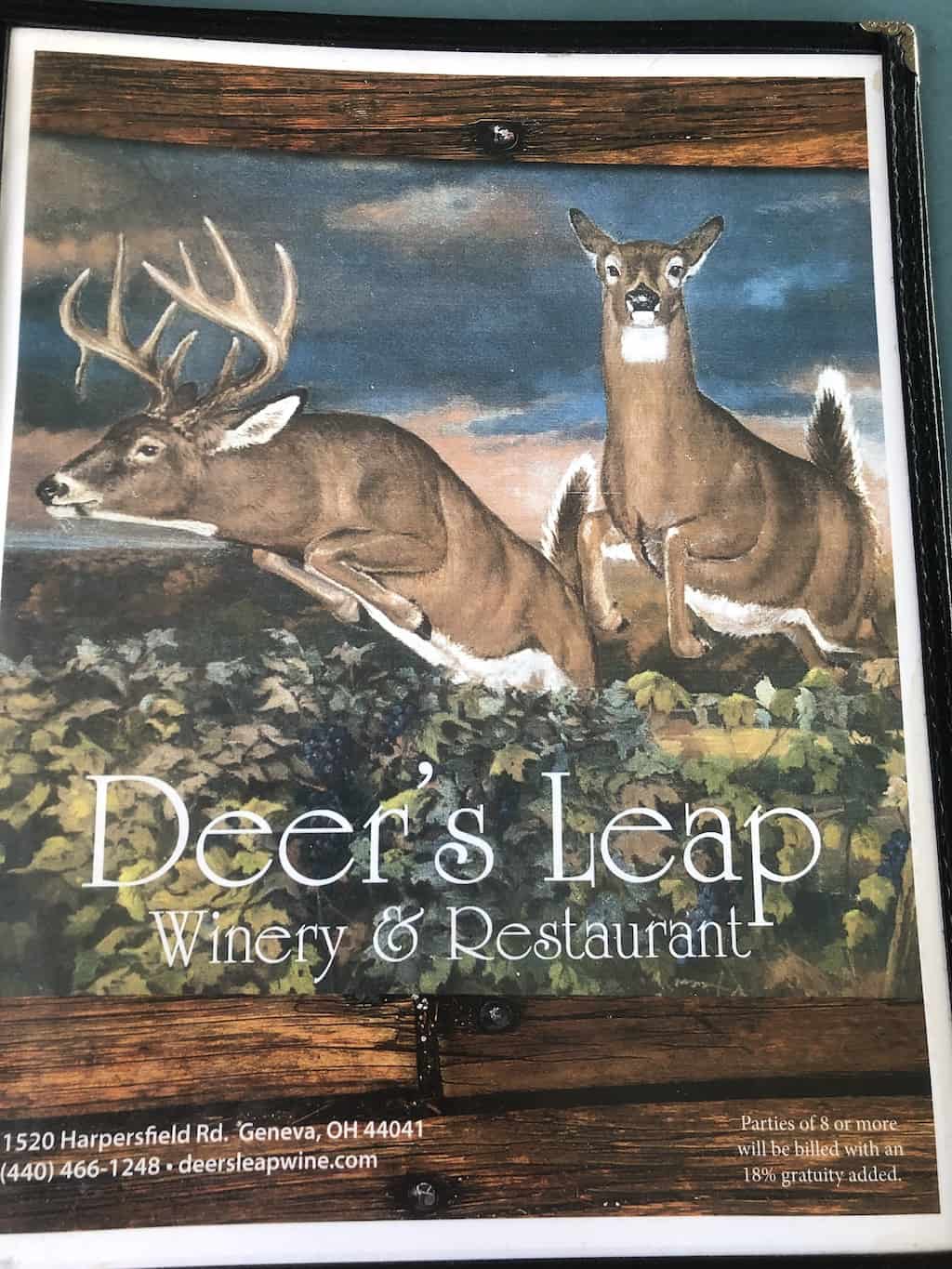 What I thought of the Wine
The Harvest Spice was fantastic. I would probably mix it with some apple cider or hot cocoa. The Cherry Almond was my next favorite. I do love cherries and almonds. The blackberry wine was also great and tasted like...blackberries. The Niagara Mist to me was like any normal white wine. But in the end, I ended up leaving with a bottle of the Chocolate Strawberry which was most definitely my favorite. It tastes just like a chocolate covered strawberry. Yum!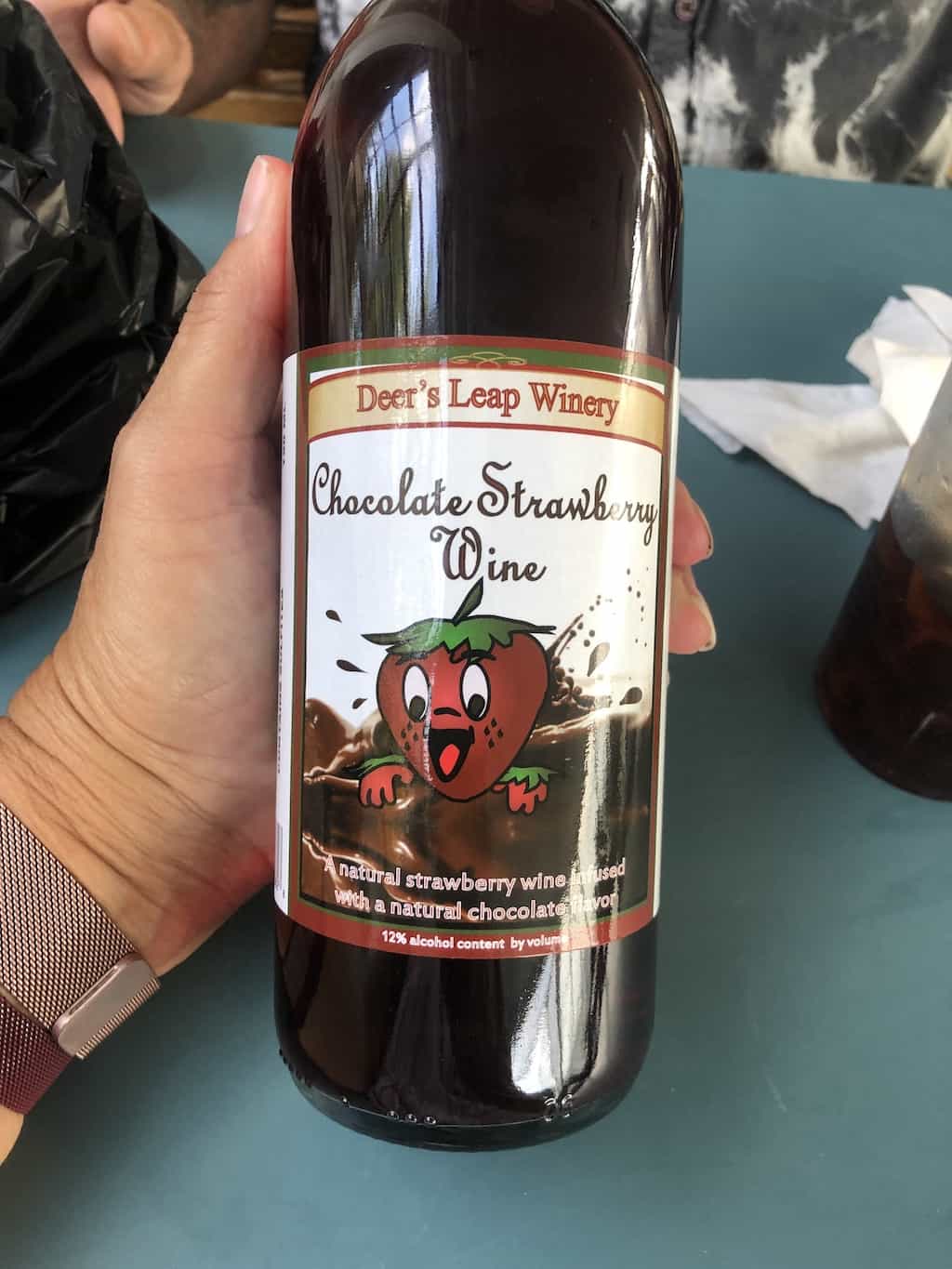 Where Deer's Leap Winery is located
Deer's Leap Winery is located right off Interstate 90, exit 218 at 1520 Harpersfield Road in Geneva, OH 44041. It opens daily at 11:30. There are also live bands that play.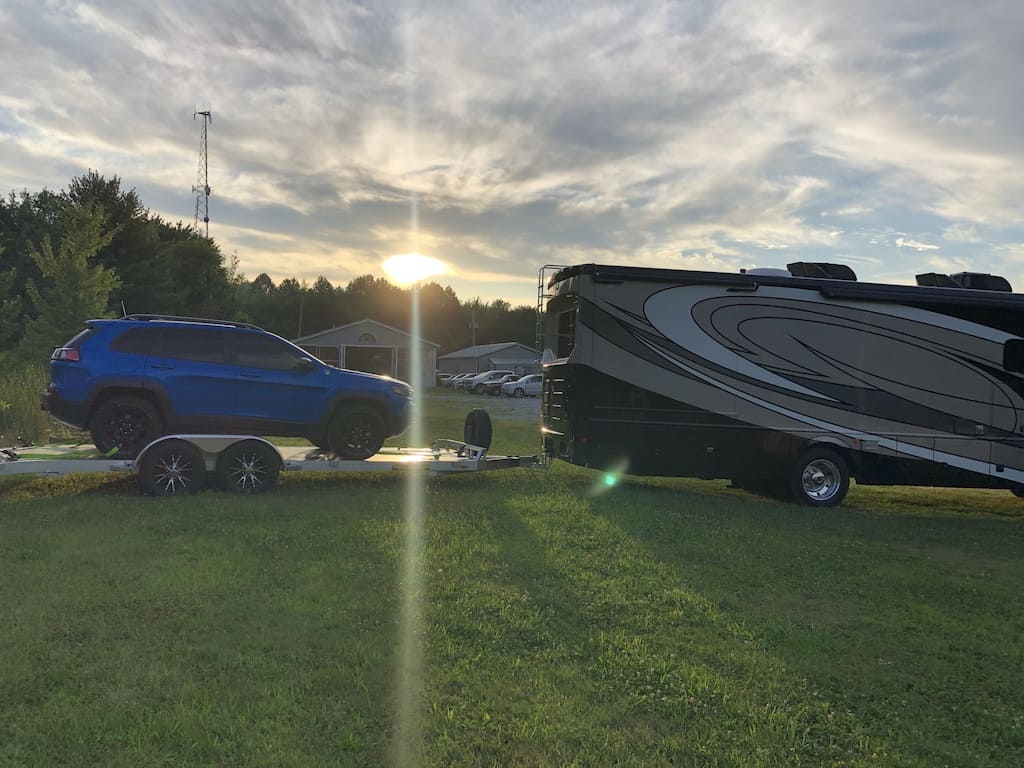 Don't forget to follow us Pinterest and PIN IT FOR LATER!