This 5 day Disney World plan is designed to structure the broad strokes of your Walt Disney World schedule so you can fill in the rest.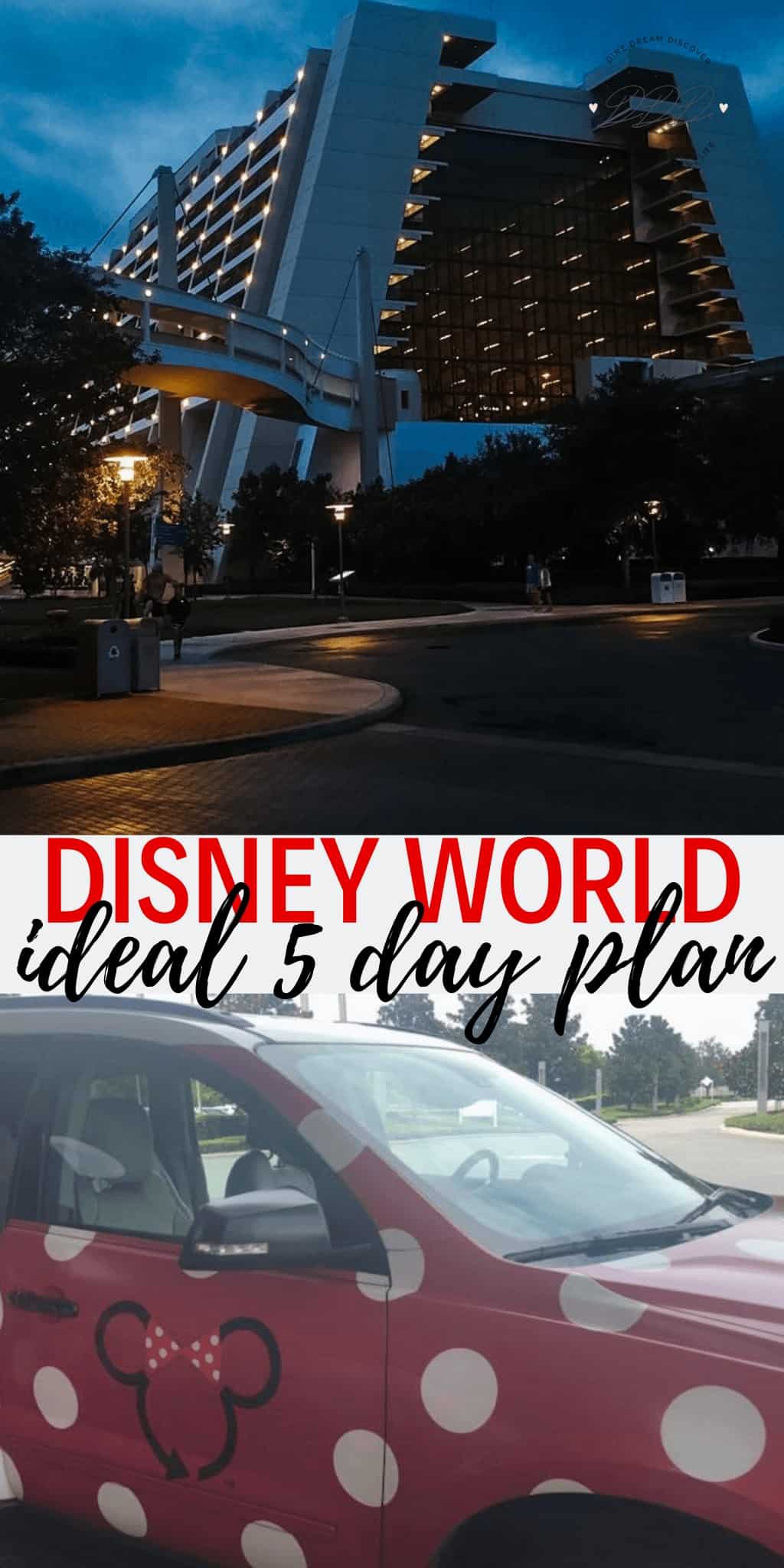 5 Day Disney World Plan Ideal For Optimizing Your Time
Do you have plans to visit Disney World any time soon? There are different approaches to planning the perfect Walt Disney World vacation depending on how much time you have. This 5 day Disney World plan is designed to help you get the most out of your time in Disney by structuring the broad strokes of your schedule so you can fill in the rest.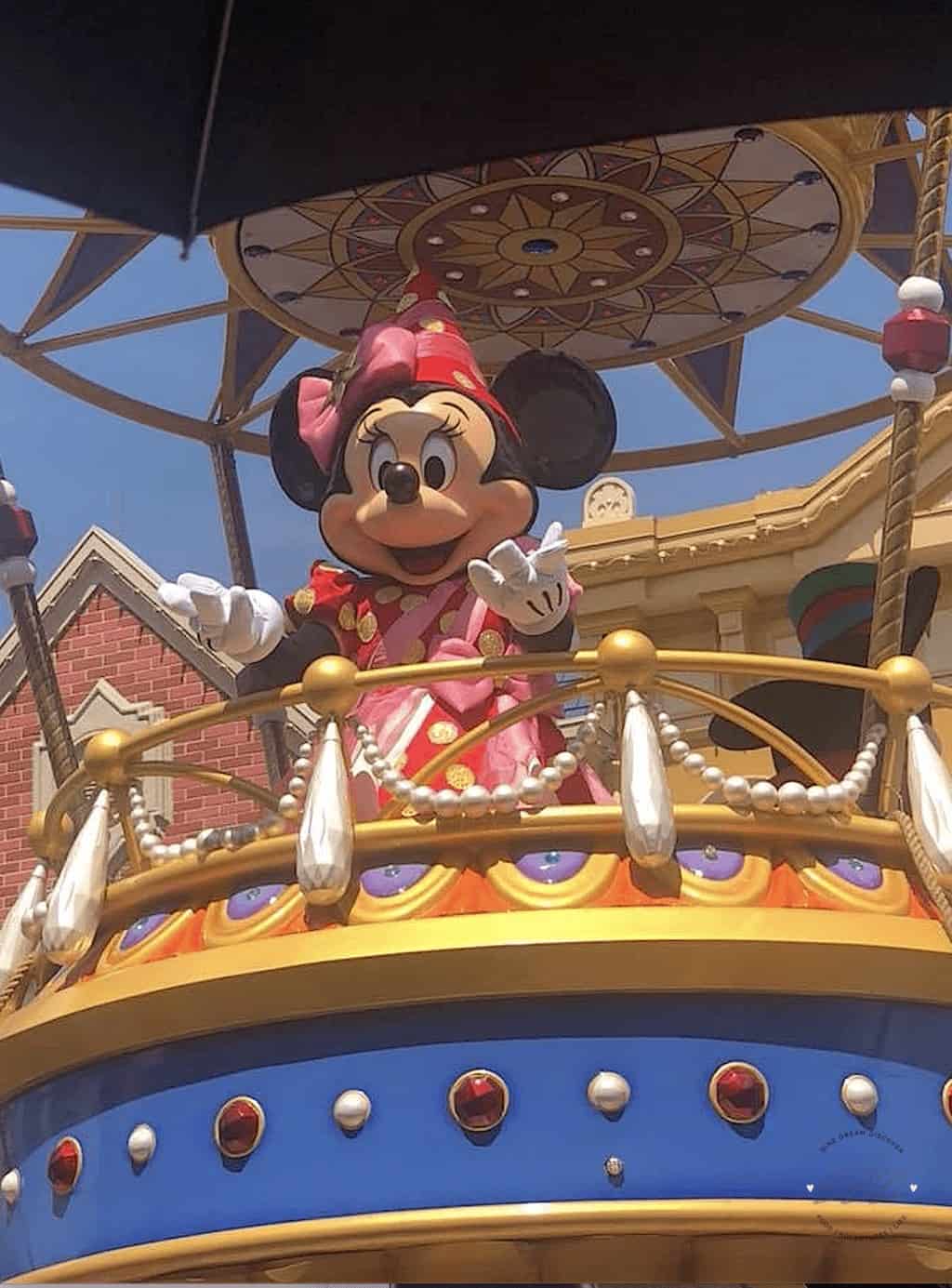 Day 1: Check In
On day one you will be arriving at the airport most likely. There you will check in at Disney's Magical Express and take your motor coach to your resort. Although you can check in on your phone, try to do it in person so someone will be able to accommodate special requests. It helps if you are celebrating something and are generally pleasant.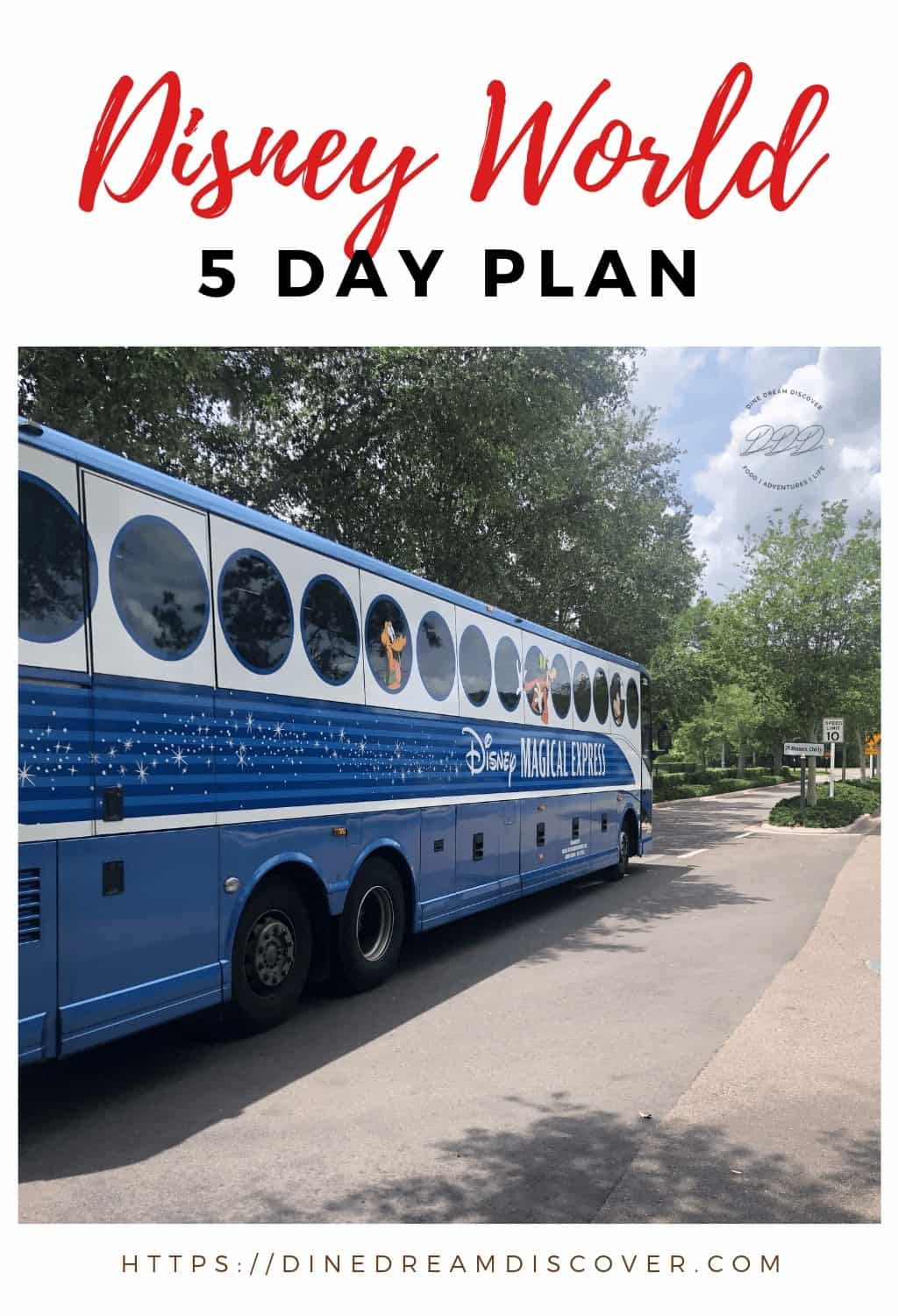 Your first night in disney World is a great time to book one of your nicer reservations. Get comfortable at your room, take a walk to get your bearings and have an enjoyable meal in your hotel, or at Disney Springs.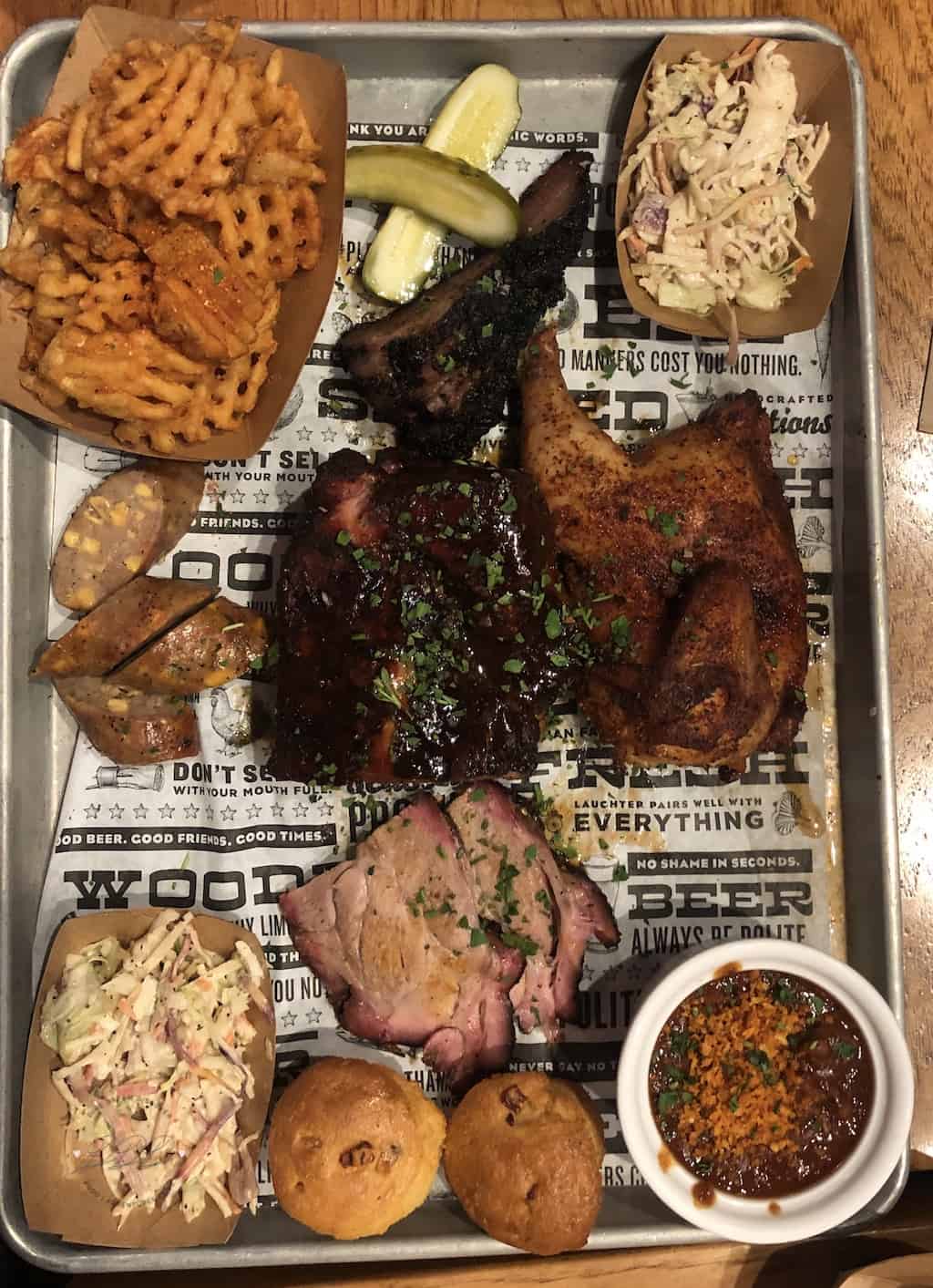 Day 2: Magic Kingdom-Epcot
For such a short trip, you will definitely want to have park hopper tickets. Your first day will be split between Magic Kingdom and Epcot. These are the two parks that most need a full day to really enjoy. Don't worry. This plan works out. Start the day early at Magic Kingdom. You can even get in before the park opens on certain days with a special ticket for Early Morning Magic. This option includes breakfast.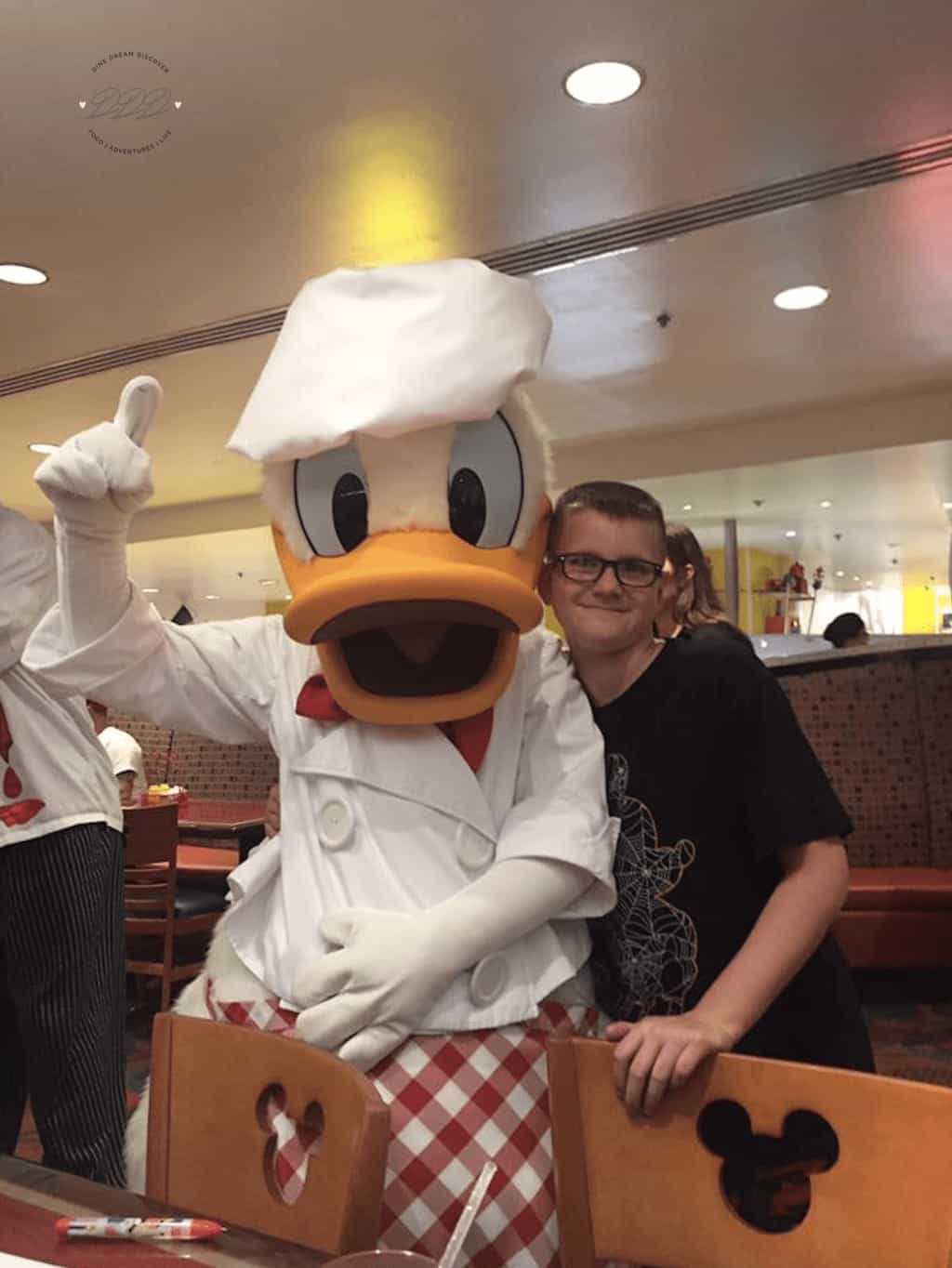 About Midday, when the park is at its peak attendance. leave Magic Kingdom and head for the Monorail. Make sure to first use up all of your Fastpass selections before you go. Take the monorail to the Ticket and Transportation Center and transfer to the Epcot Line.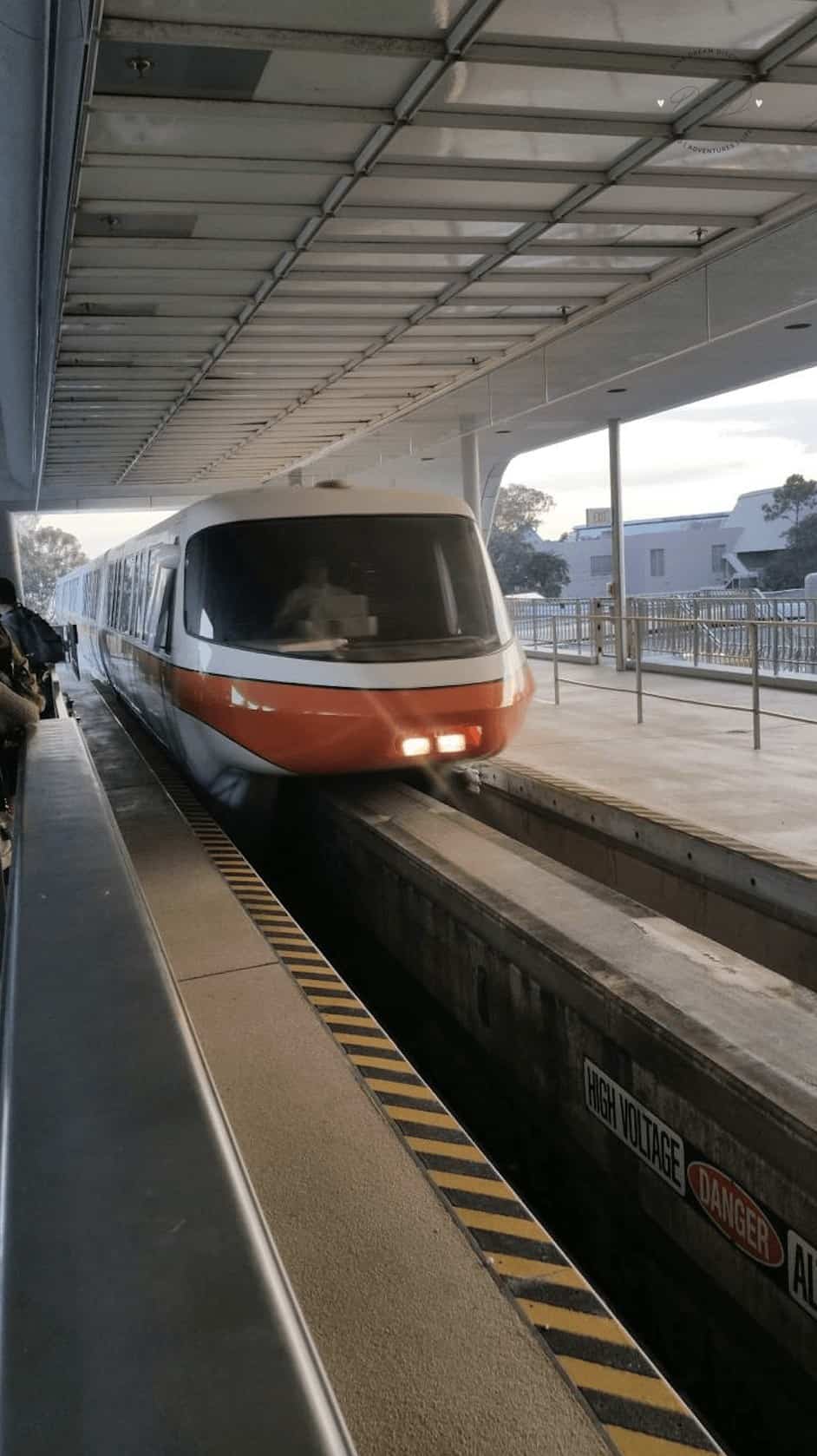 Day 3: Epcot-Hollywood Studios
The next day you should split between Epcot and Hollywood Studios. Which park comes first mostly depends on what nighttime show you want to see. I picked Epcot first because the breakfast is better here and I want to see Wonderful World of Animation at Hollywood Studios. These parks are good hopping partners because they are walking distance from each other. There is also a boat path if you don't mind taking the extra time. The Skyliner make it even easier to park hop.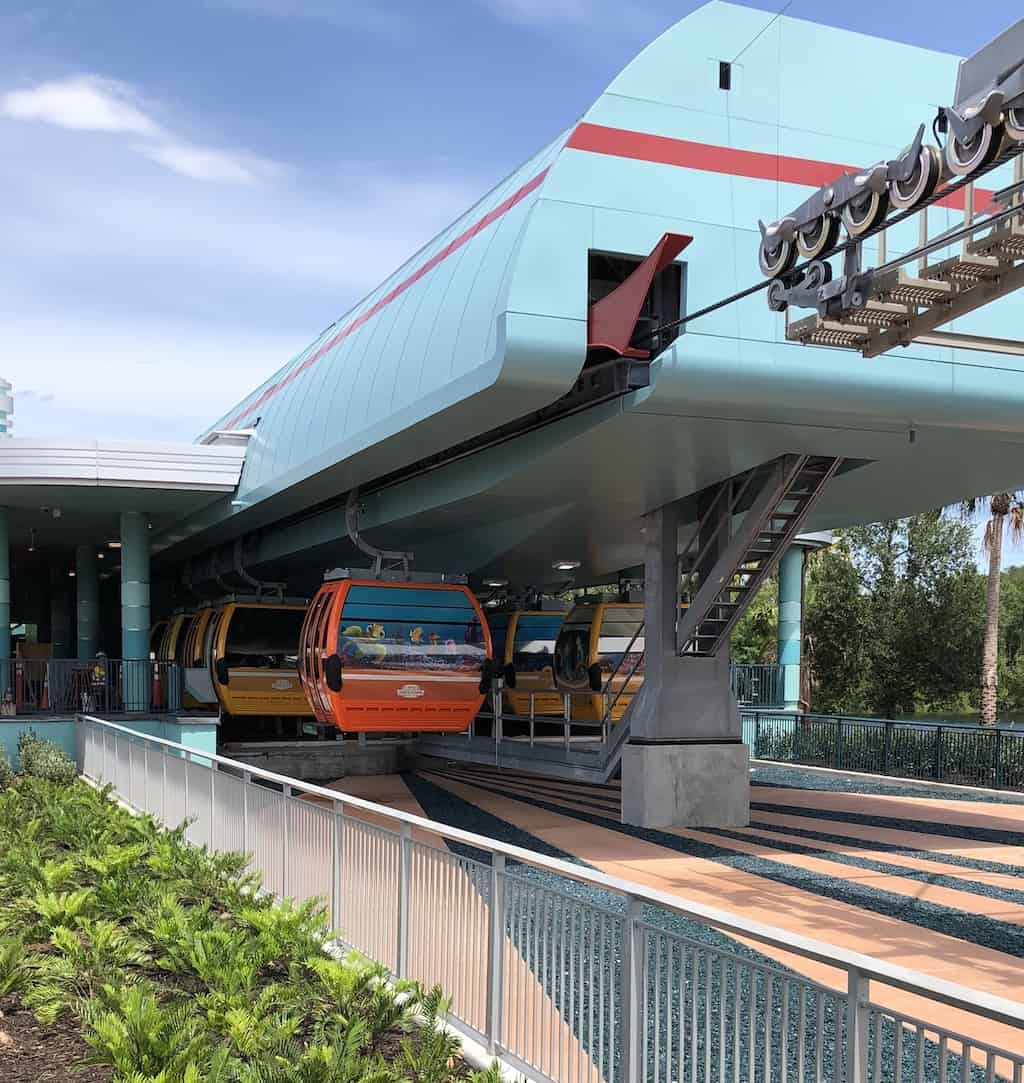 Day 4: Animal Kingdom-Magic Kingdom
On your last full day in Walt Disney World you should go to Animal Kingdom first. Animal Kingdom is the most flexible park due to the nature of its various attractions and exhibits.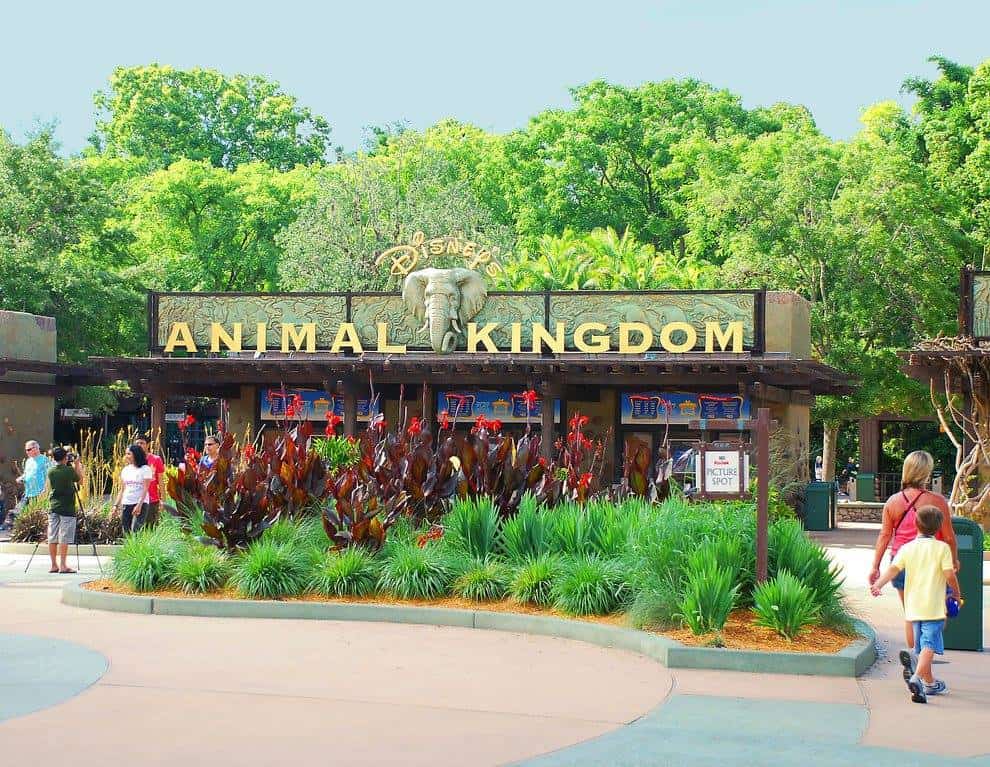 You may do what you came for and feel satisfied after 4 or 5 hours; or you may want to stay all day. If you do leave, I recommend taking an Uber, or Minnie Van to Magic Kingdom so you can see the Happily Ever After fireworks at night. However, if you wanted to scoop up some more time in Epcot, I couldn't fault you for that.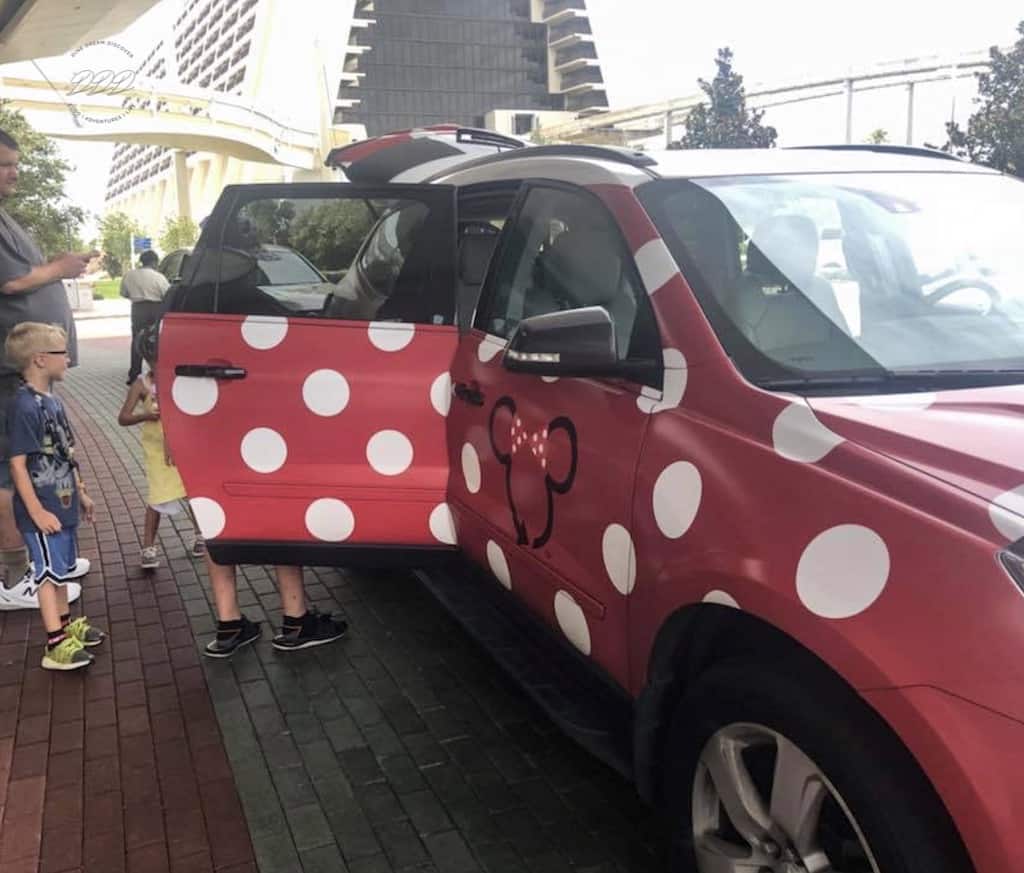 On this evening you will want to settle the bill and confirm arrangements for the transportation back to the airport.
Day 5: Check Out
On the day you check out it's a really good idea to have a fantastic breakfast to help send you off on a high note. The Bon Voyage breakfast at Boardwalk Inn is a really good choice if you like character meals. The Wave at the Contemporary is a very good restaurant. If you leave on a weekend, you could enjoy a brunch at House of Blues, or Maria and Enzo's at Disney Springs, or you can have a fancier brunch buffet at the California Grill.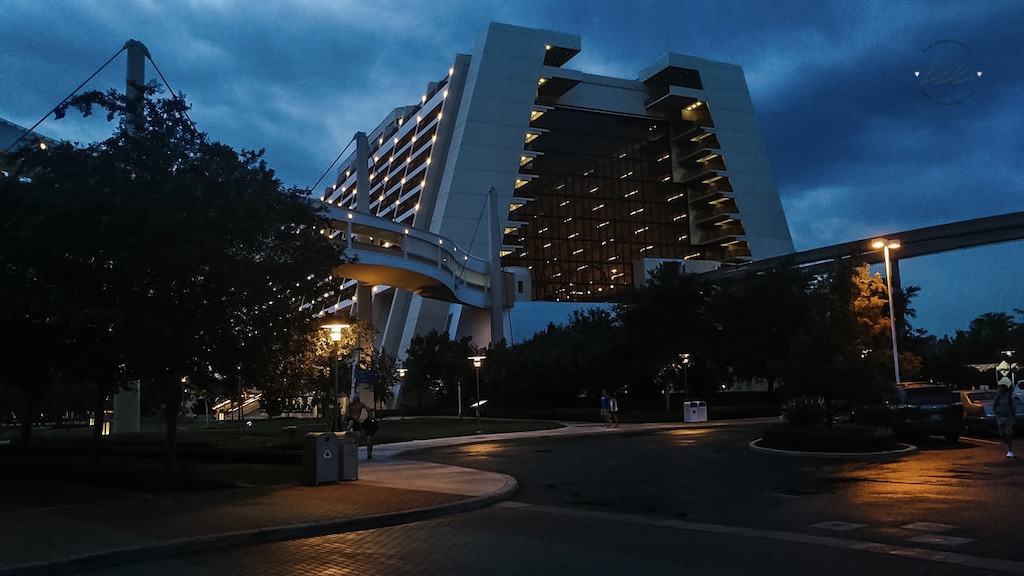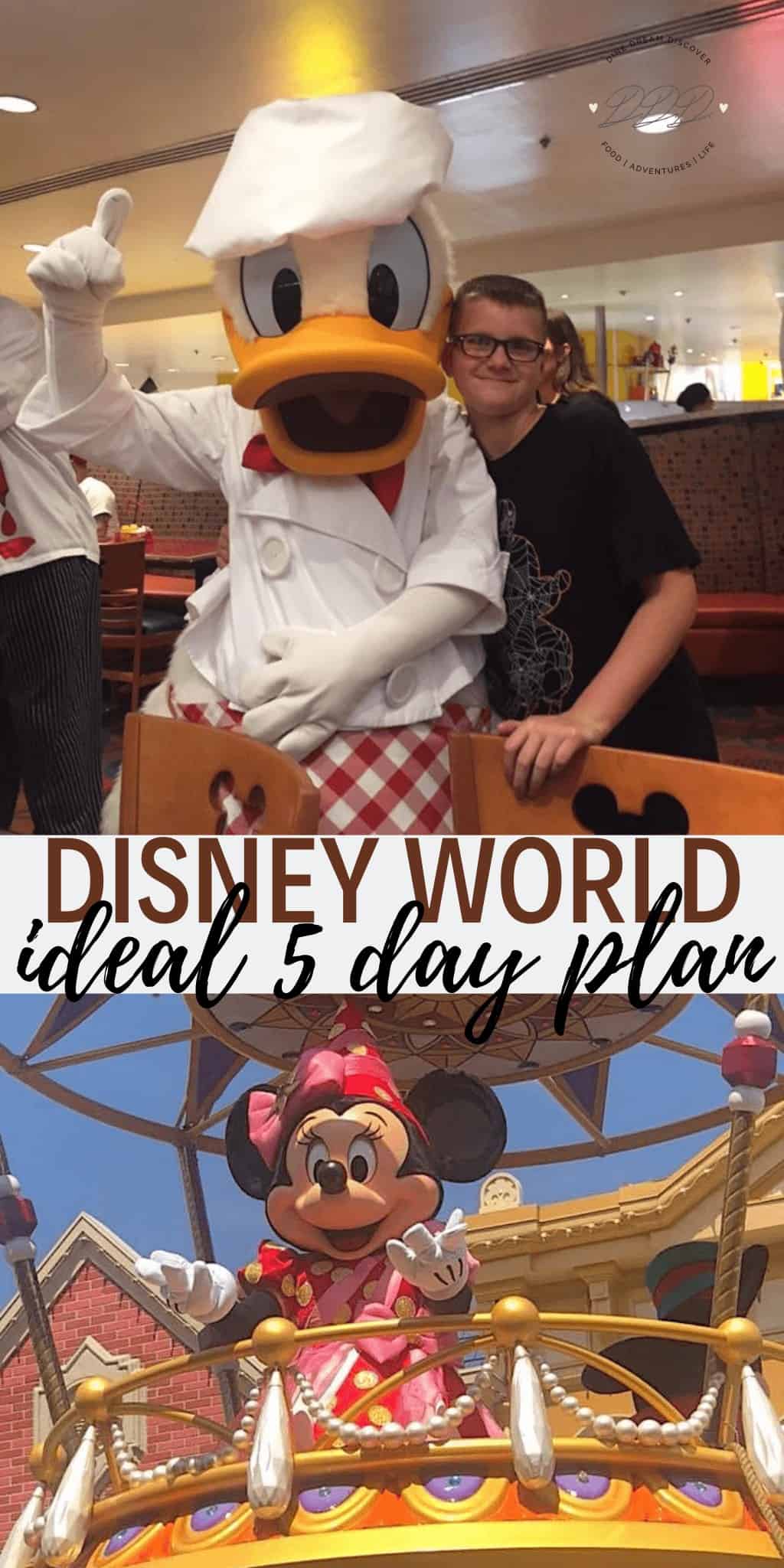 Related Posts