Here are five of the best themed Disney World restaurants that happen to be relatively inexpensive with some good old fashioned imagineering that goes a really long way.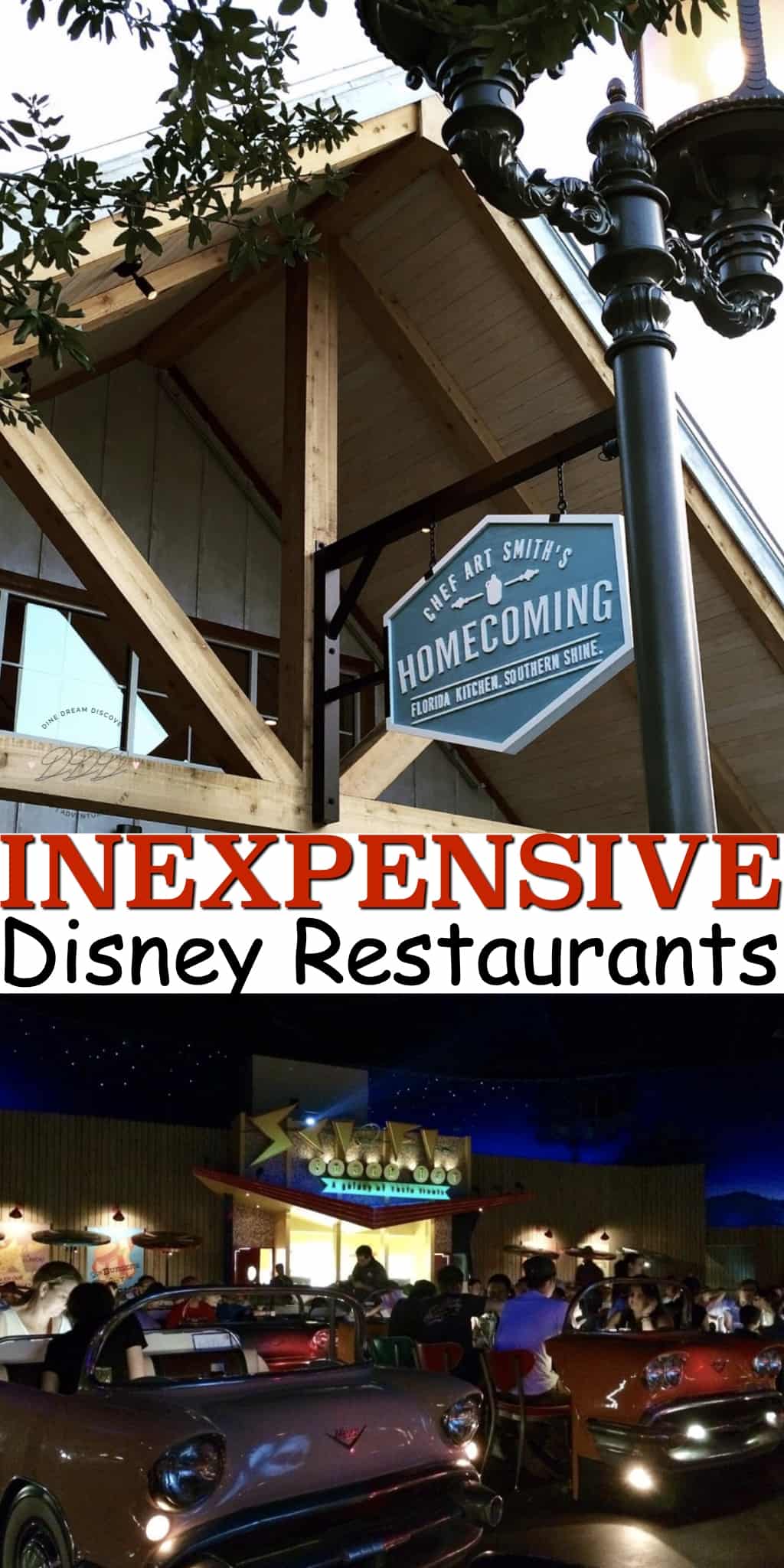 Themed Disney Restaurants that Will Not Break the Bank
Themed Disney Restaurants are one of the biggest elements of a proper Walt Disney World vacation. You can have your signature and character dining; but a solid theme with some good old fashioned imagineering goes a really long way.
Here are five of the best themed Disney World restaurants that happen to be relatively inexpensive.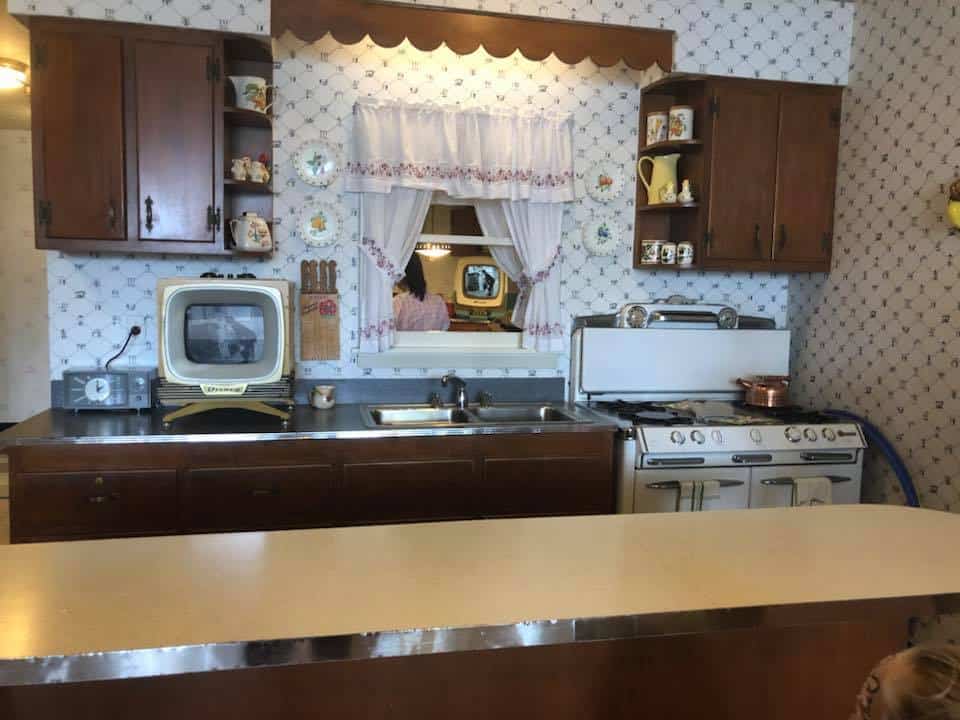 Columbia Harbour House
In the middle of the Magic Kingdom, Columbia Harbour House provides an indoor respite from the activity around the park.
This quick service location on the edge of Liberty Square borders with Fantasyland at the transition from the Tangled bathrooms to the Haunted Mansion.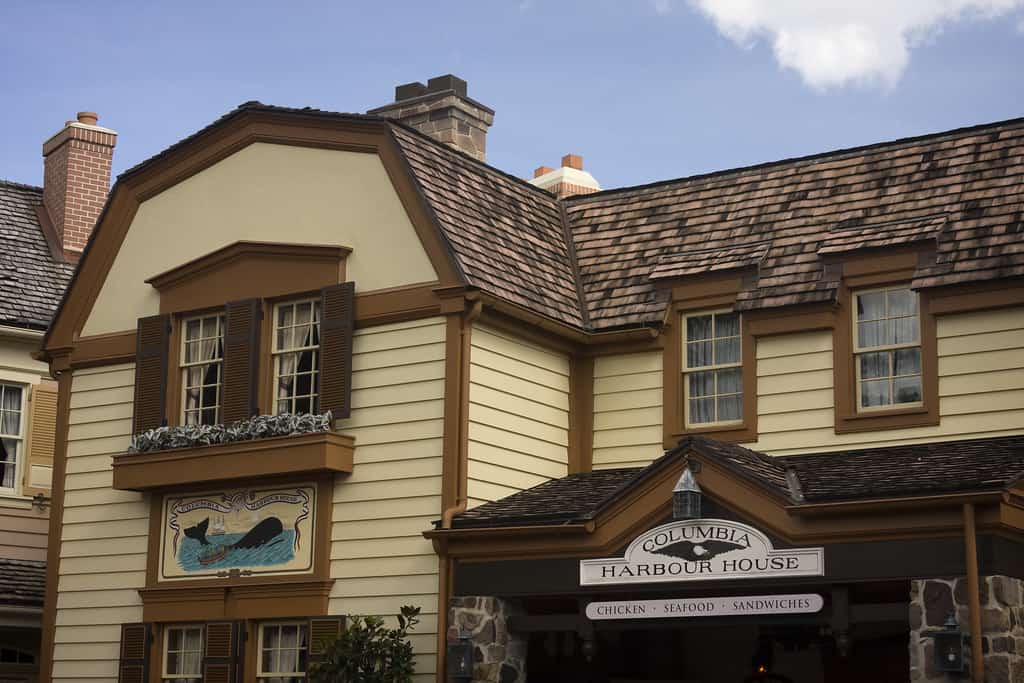 Inside this harbour themed restaurant is carefully chosen decor and historical reference. The Columbia is a ship that sails at Disneyland along the rivers of America. It is a replica of the real Columbia. It was the first American ship to sail around the globe. Therefore, it's a themed restaurant and historical tribute, this is one of the best.
Restaurantosaurus Disney Restaurants
Another intricately designed counter service restaurant in Disney World is Restaurantosaurus. This is not a "great restaurant", but it is under appreciated.
The storytelling involved with the design of Restaurantosaurus is some of the best. You can tell this place has been "lived in" by students at the Institute down the road. Dinoland USA is a two pronged land with a lot of fun backstory waiting to be discovered.
People say Dinoland was but on the cheap; and relatively speaking, it was. However, Imagineers were hard at work and clearly having a good time when they dreamed this up. It's one of my favorite themed disney restaurants.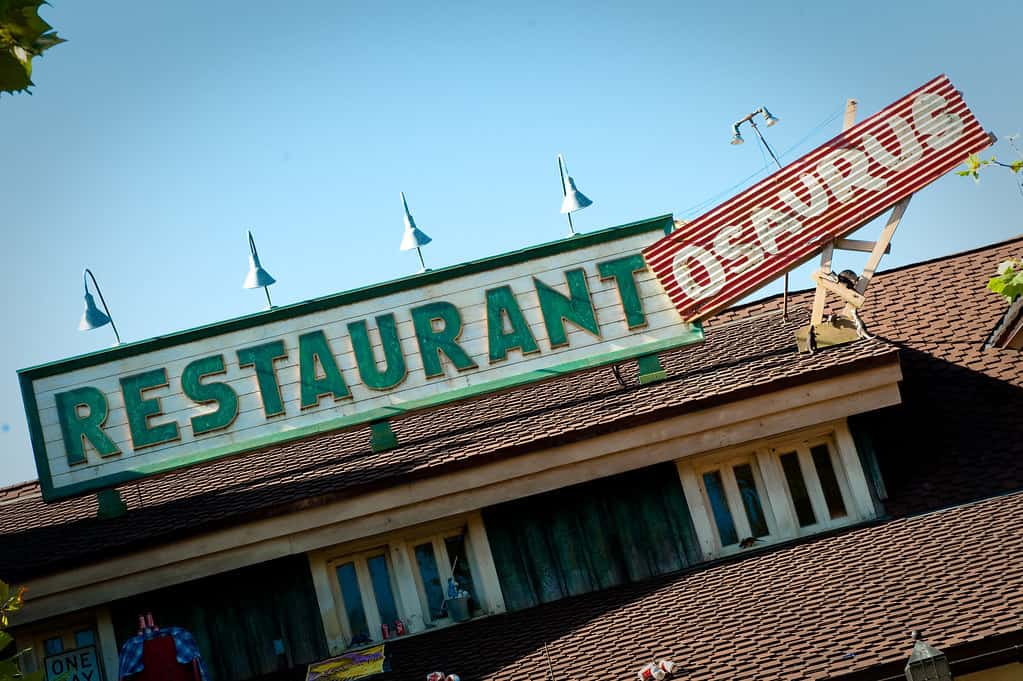 50's Prime Time Cafe
This might be the epitome of themed disney Restaurants. For most people it is the first thing they see when they think of the topic. Themed Disney Restaurants deliver a story with their meal. They transport you somewhere else.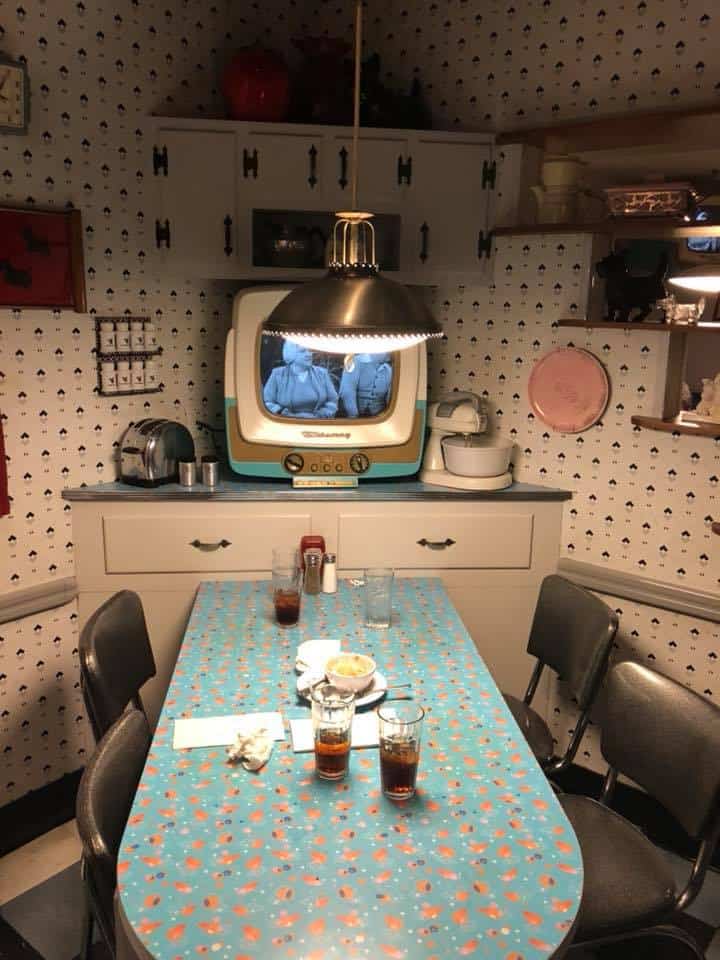 In the best cases those places are fantastic or unusual. In the case of the 50's Prime Time Cafe, you are whisked back to another era. You feel as though your family is the cast of a prime time sitcom.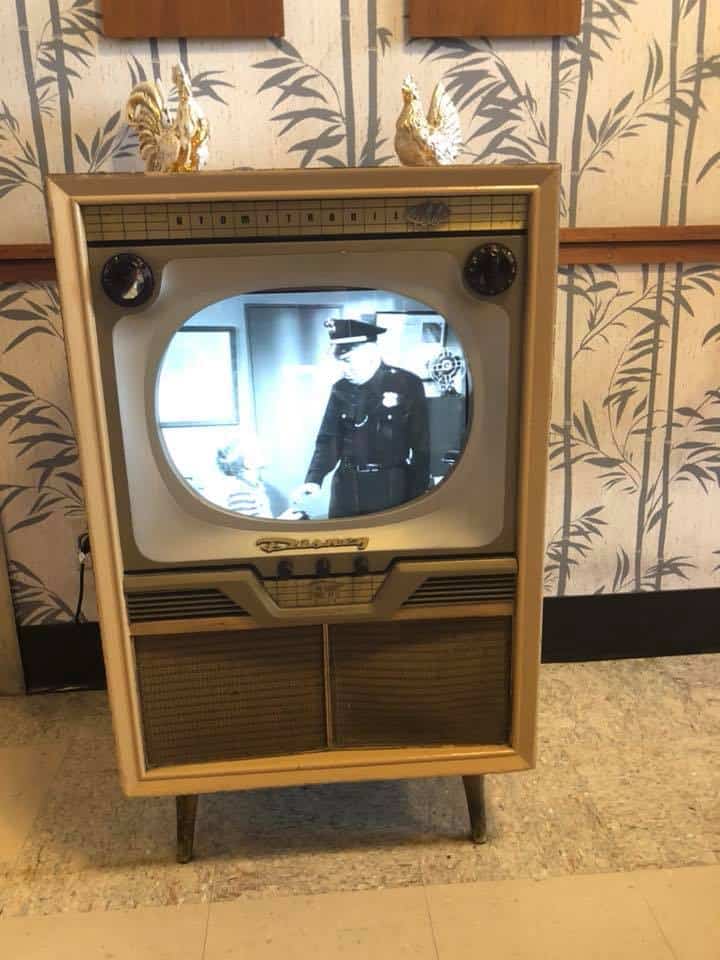 Sci-Fi Dine-In Theater
Next to 50's Prime Time Cafe which is also in Hollywood Studios, the Dine in Theater on Commissary Lane offers guests a unique themed Disney restaurant experience that kids love.
In addition, the darkened interior gives the impression of being outdoors in a drive-in at night. The booths are classic convertibles that face a big screen.
During your meal, you get to enjoy clips from old sci-fi B movie trailers and cartoons. This is a popular choice so make sure you get your reservations.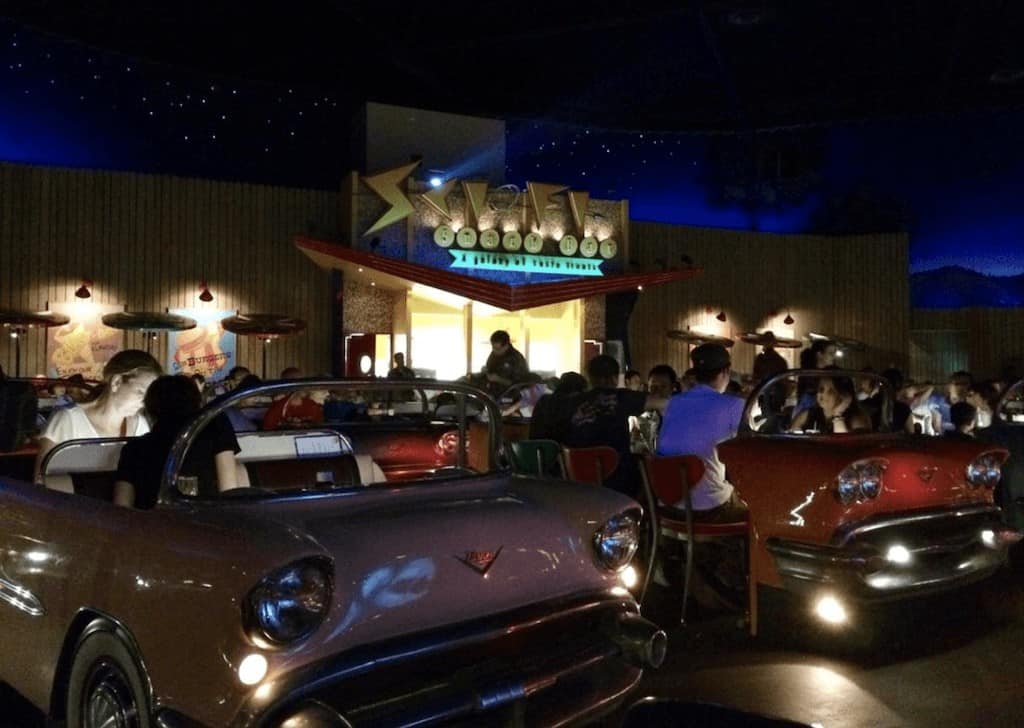 Chef Art Smith's Homecomin'
Over at disney Springs, there are a lot of dining options and you will find high quality food; all over the Landing, especially. Among these great restaurants is one special southern style table service establishment.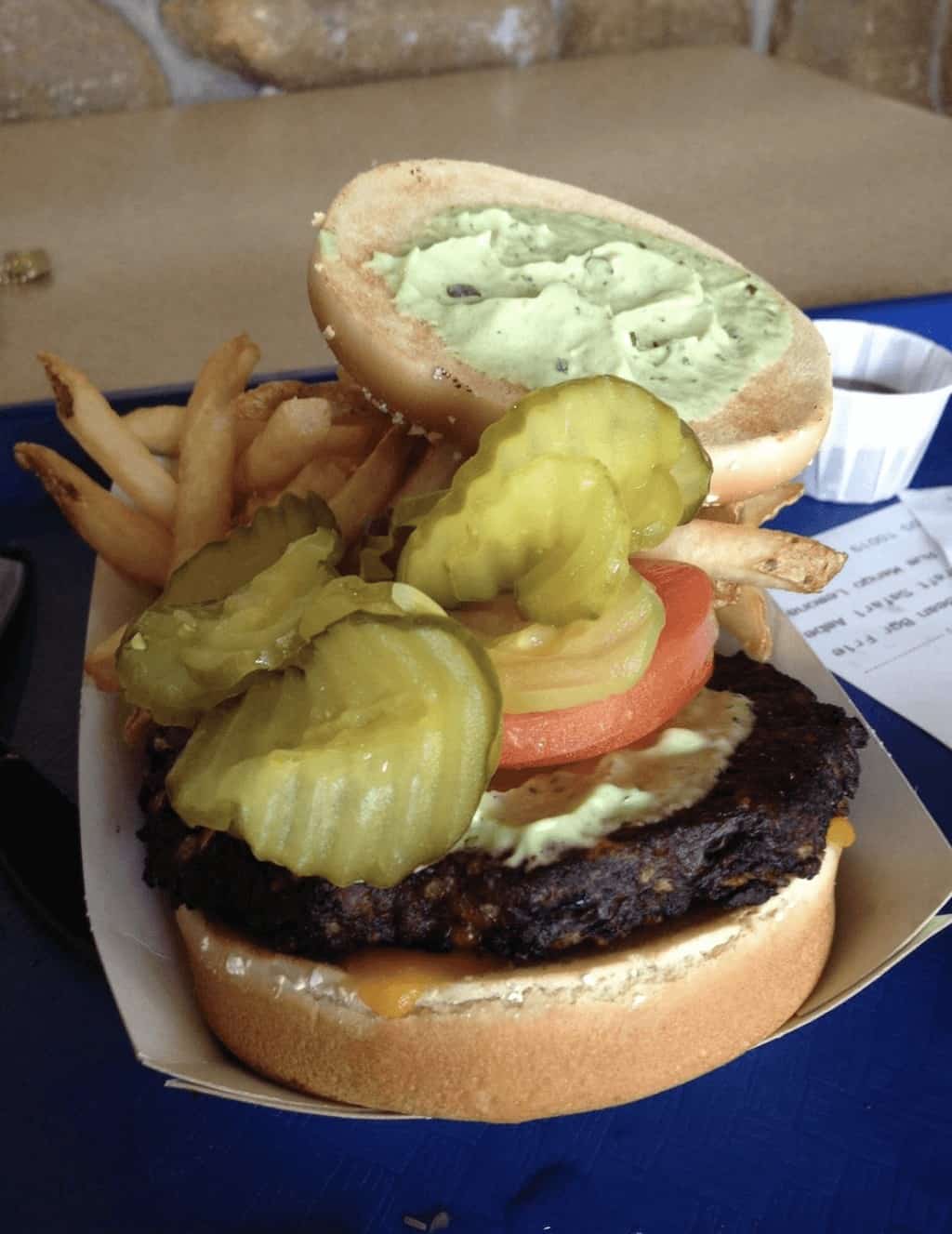 The themed Disney restaurant by celebrity chef and Florida native Art Smith, brings a thematic element to his cooking that permeates the entire building.
Every element of this place is Florida made, from the lumber to the craft beer. It's a subtle theme but it runs right through the heart of the restaurants food and philosophy.