Although the most famous shows are Happily Ever After and Illuminations, those are far from the only nighttime entertainment in Walt Disney World.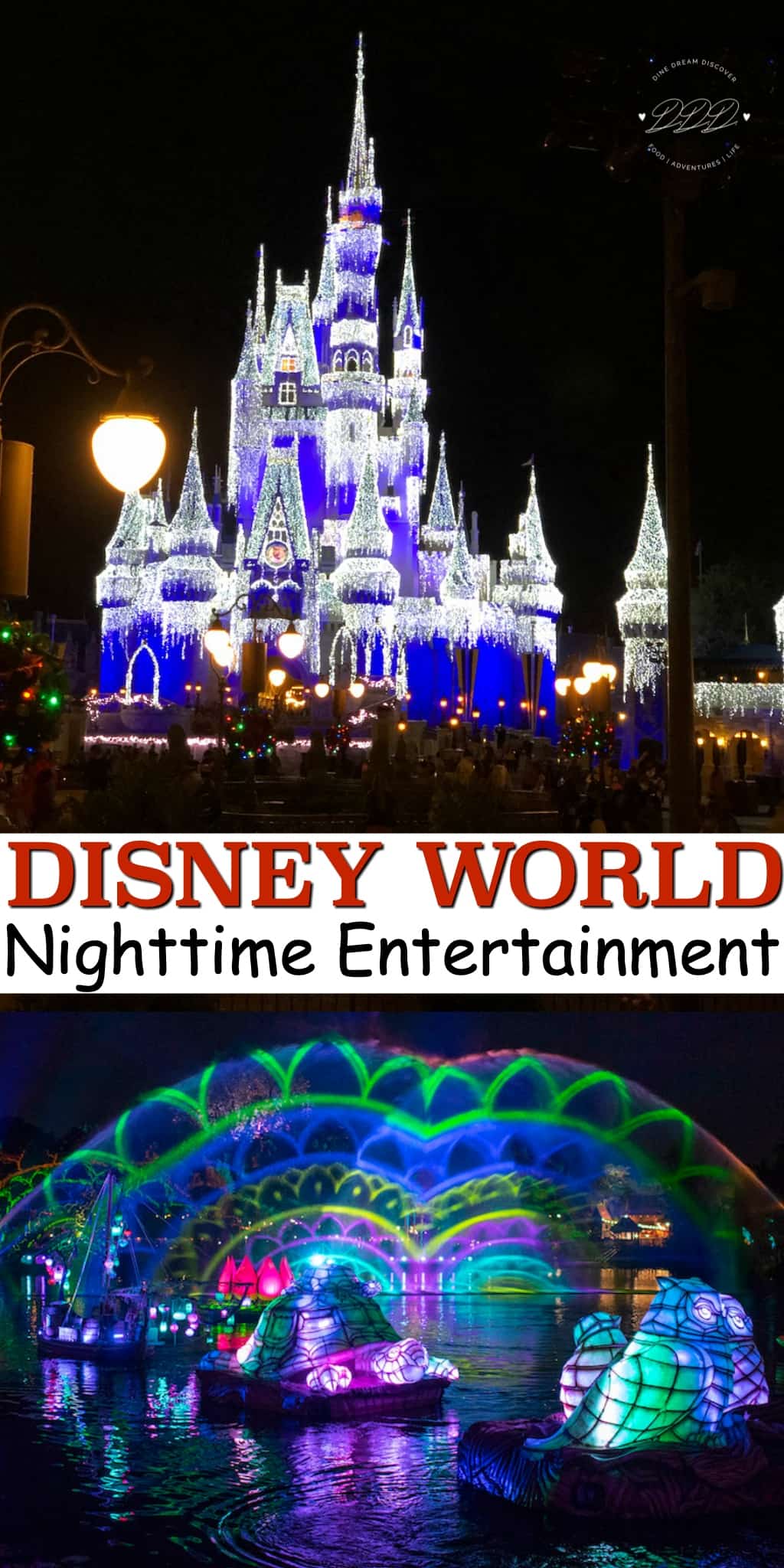 Disney World Nighttime Entertainment: Everything You Need to Know
When you plan your long days in the Disney World parks, don't forget to pace yourself. You will also want to save your energy and set aside time for the Disney World nighttime entertainment.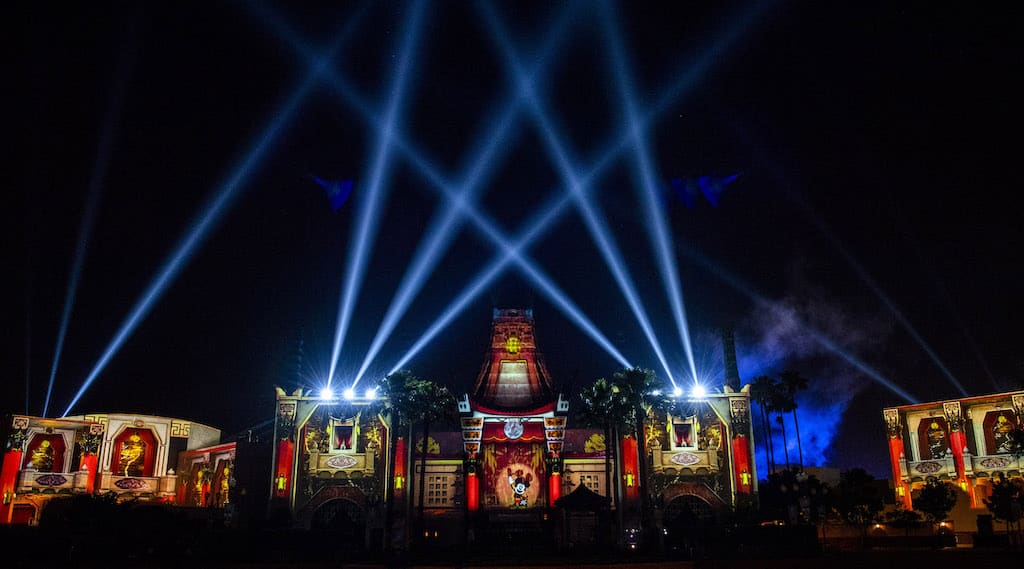 Disney World Nighttime Entertainment in Every Park
Although the most famous shows are Happily Ever After and Illuminations, those are far from the only Walt Disney World nighttime entertainment. Hollywood Studios has Fantasmic! which is truly a theatrical spectacular.
They also have a Star Wars laser and projection show in front of the Chinese theater. There is even the new Wonderful World of Animation, a show stopping heartfelt tribute to Disney's long history of animation.
Illuminations is ending this year.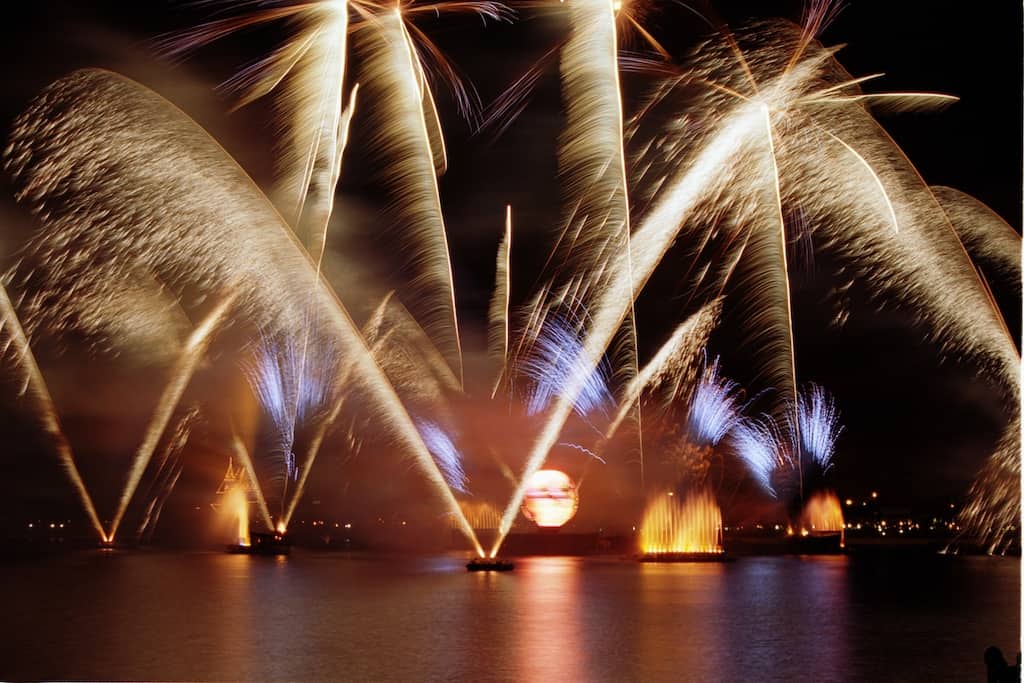 A new temporary show Epcot Forever (yes I see the irony) will be replacing it later this year. Animal Kingdom has Rivers of Light which you can see from terraced seating carved into the banks of Asia and Dinoland USA.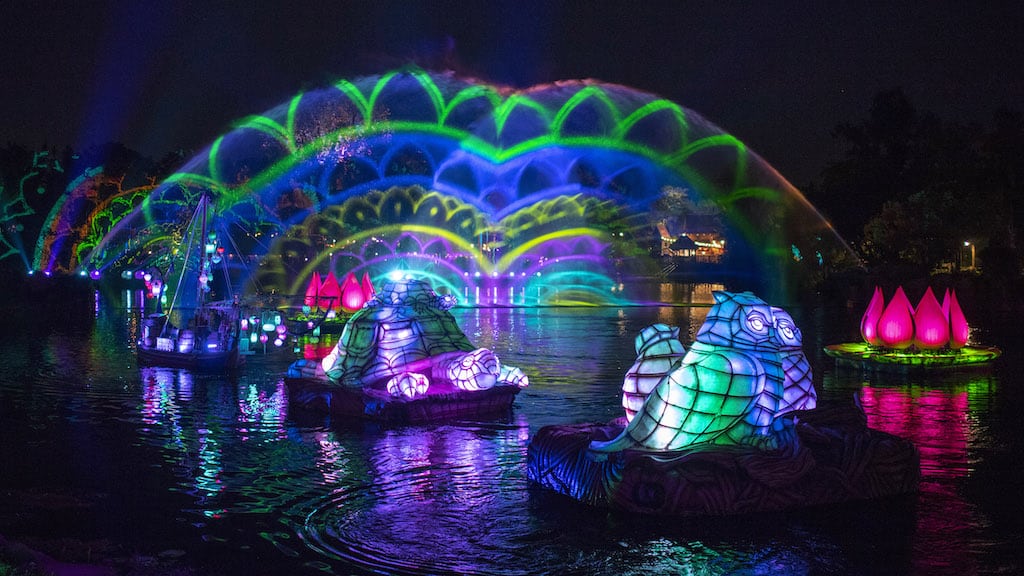 Get There Early
For any show at Walt Disney World, particularly the nighttime performances, it is important to stake out your spot early.
It's a good idea to be aware of the show schedule, which you can look up on My Disney Experience or pick up with a park map as you enter the park.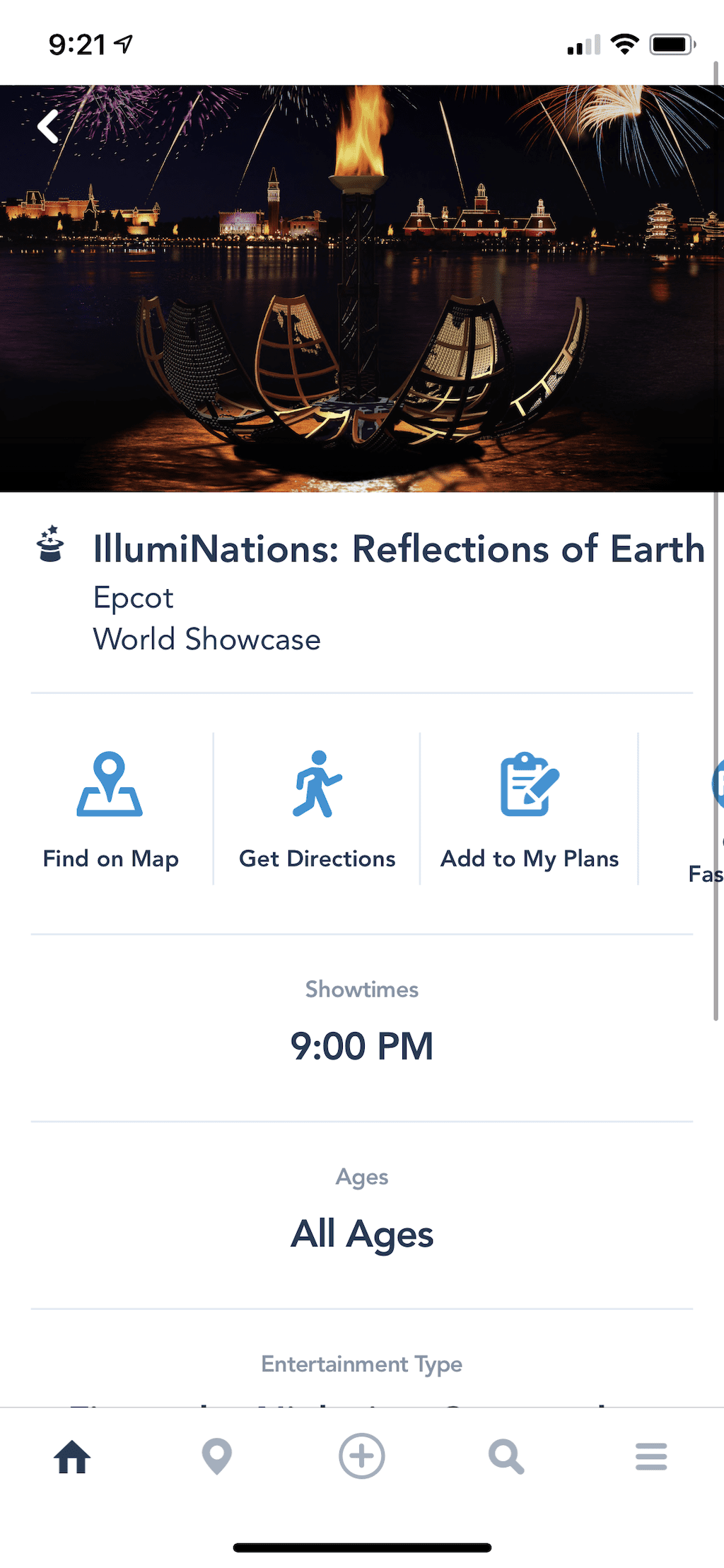 Take note when cast members start setting up ropes for the upcoming show. have a plan so that your party has a chance to use the restroom and send a couple of people to get snacks to bring back while you save their spot.
Dessert Parties
One way to avoid having to wait too far in advance and miss out on potential other activities is a dessert party. This is a way to pay not to have to wait and stake out your spot.
When you buy a dessert party ticket you have access to a reserved viewing area for the show.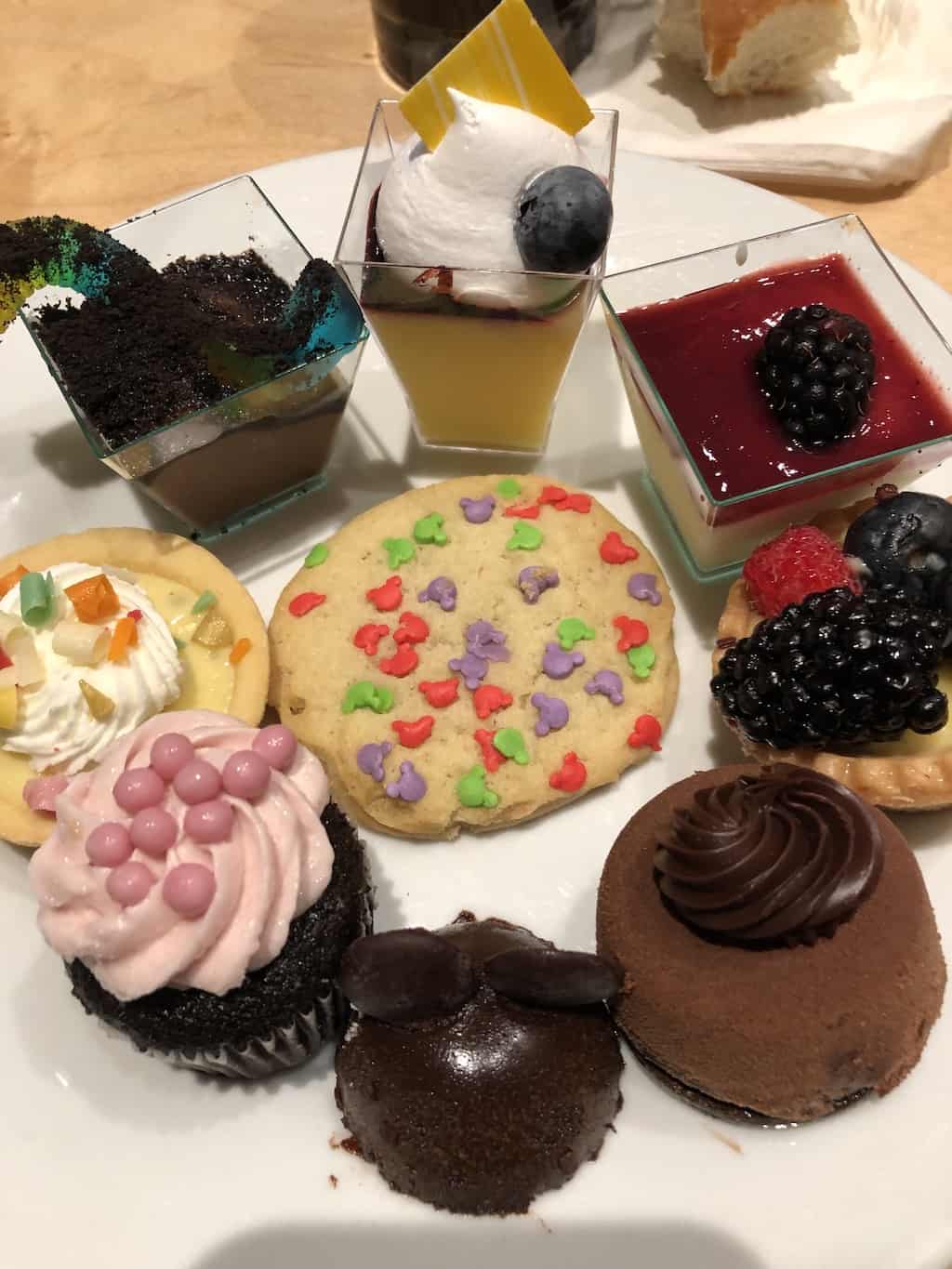 In addition, you have a variety of sweet and savory treats as well as beverages that you can enjoy as much as you like.
The Frozen Ever After Dessert Party for Illuminations includes a Fastpass to ride Frozen Ever After, which is a mother nice perk that will help you make your Fastpass+ selections with ease.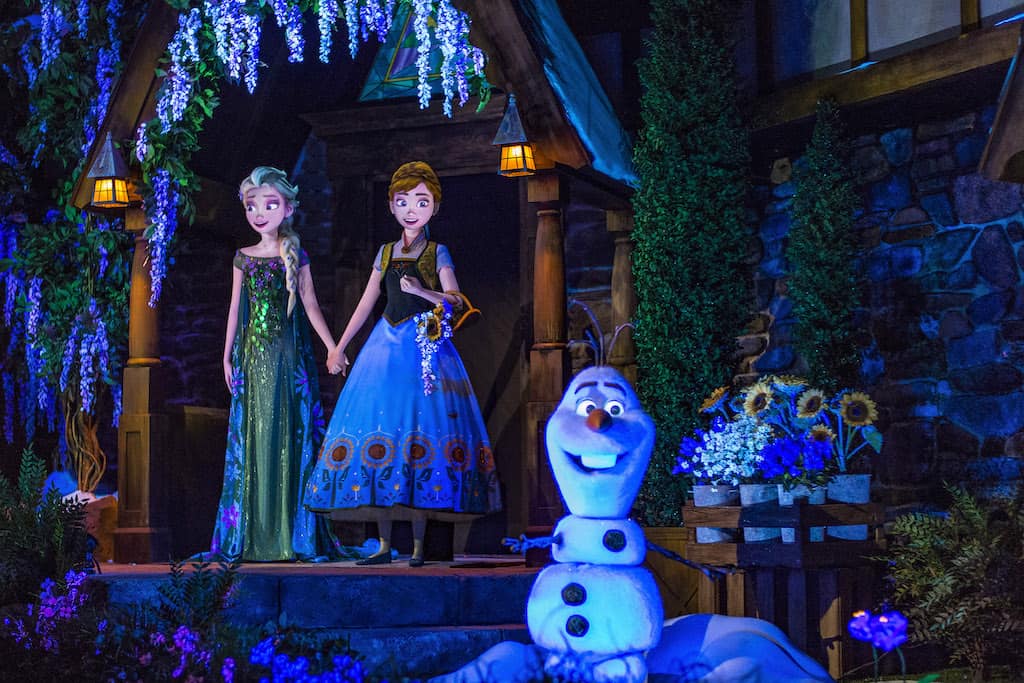 Dining Packages
Another way to get a great view of some of the disney World Nighttime Entertainment is with Dining Packages. Fantasmic! offers a dining package, and so do restaurants in Epcot, during Festival Time.
The restaurants that offer packages in connection with Fantasmic! are Hollywood Brown Derby, Mama Melrose, and Hollywood and Vine. Each restaurant offers a different level of quality and experience.
In Epcot, dining packages come from virtually any table service restaurant in the park.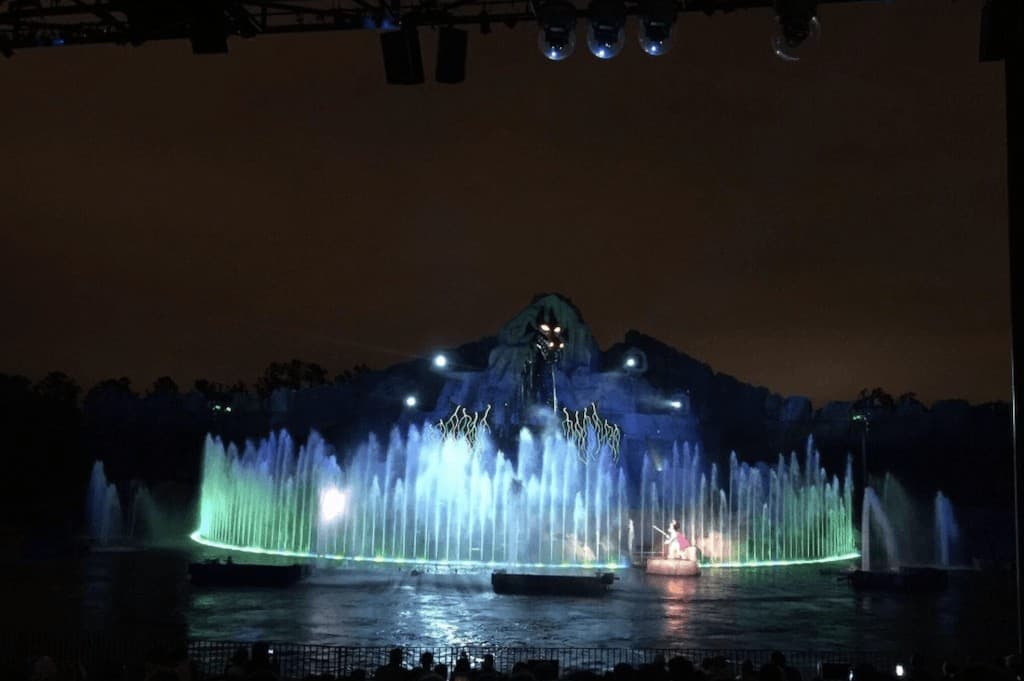 Reservations for Disney Nighttime Entertainment
Another way to catch a nighttime show at Disney World is to make reservations at just the right time at certain restaurants.
Epcot has three restaurants that are right on the water: Hacienda de San Angel, Rose and Crown and Spice Road Table. Tokyo Dining also has a beautiful view of the lagoon from higher up.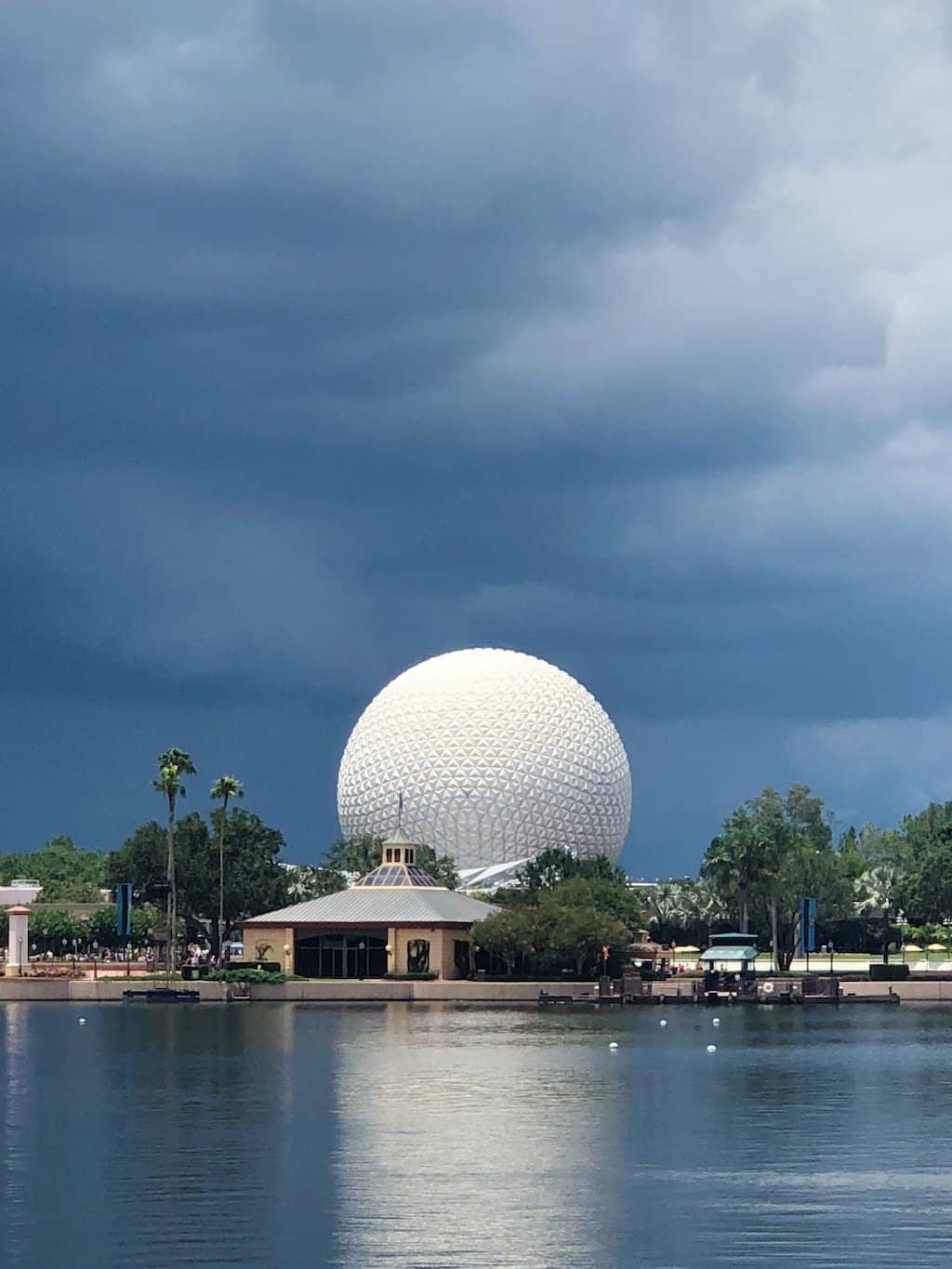 Speaking of high up, you can have a dinner reservation at California Grill in the contemporary and watch the Happily Ever After Fireworks from Magic Kingdom if you time it right.
There are numerous other ways to catch the display, including dining packages that include the observation deck, the beach of Polynesian Village, and a special viewing from the Magic Kingdom Ferry.