Talking and spending time with loved ones is a precious time we can reminisce, and comfort foods are always at the top of the list at special gatherings.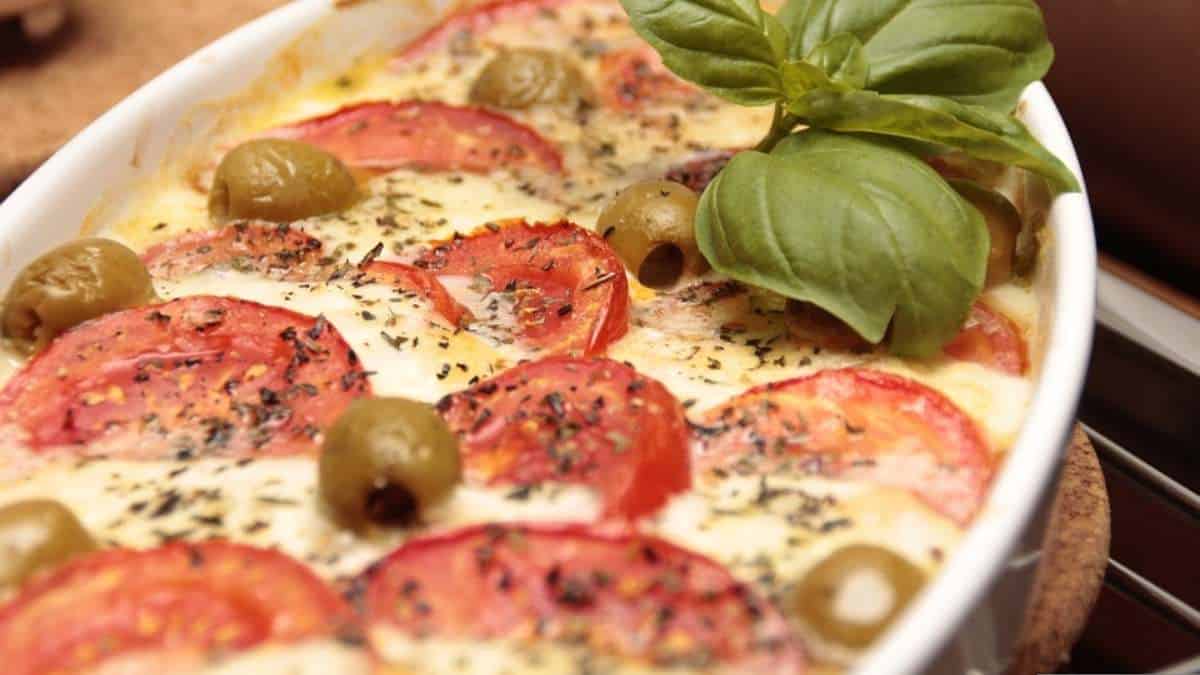 This post may contain affiliate links. See my disclosure policy for more info.
Comfort Foods For Any Occasion That Are Delicious In A Casserole
Preparations for us create an exciting feeling, especially if family gatherings.
Talking and spending time with loved ones is a precious time we can reminisce, and the food is always at the top of the list at special gatherings.
For them to enjoy the chit-chat with each other, you also have to put effort into making comfort food for them to be satisfied.
Pick A Pick
Making a portion of food to prepare requires exact measurements of the ingredients, but you can make tasty and flavorful food when you add the love you have for them.
Grab your kitchen utensils and spread the love through the comfort foods you prepare.
Chicken With Broccoli In A Casserole
Set the oven to 350 degrees Fahrenheit and do not forget to grease the baking pan with butter or nonstick cooking spray.
Put the chicken in a big pot and add enough water to cover it.
Cook the chicken for around 45 minutes at a low simmer after adding some salt and bringing it to a boil.
Chicken should be covered, chilled, and drained for up to 24 hours in the refrigerator. Shred.
In the interim, heat a medium pot of salted water to a rolling boil. Boil the broccoli florets for 2 to 3 minutes, or until crisp-tender.
In the baking dish, layer the rice evenly. In a second layer, top it with broccoli. Combine the sour cream, mayonnaise, shredded chicken, lemon juice, chicken soup, salt, pepper, and half of the cheddar.
After you combine the mixture, pour it over the top of the broccoli and sprinkle it with the remaining cheddar.
Place it again in the oven, and bake for at least 40 minutes.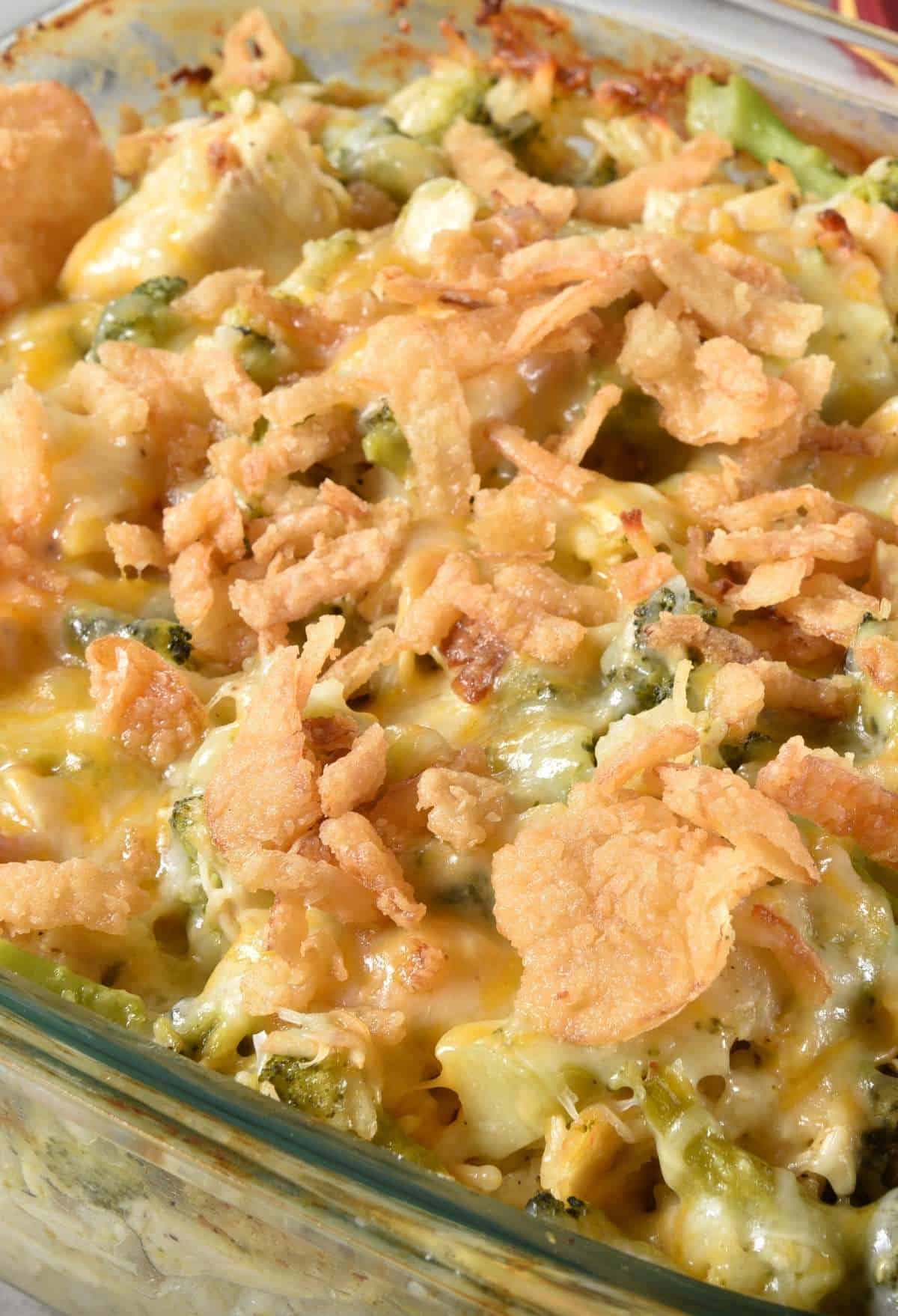 Ingredients
Butter or cooking spray
4 skinless and boneless chicken breasts
Salt
Pepper
1 medium broccoli
2 cups rice, cooked
1 can condense cream of chicken soup
1 cup of sour cream
½ cup mayo
1 tablespoon of lemon juice
2 ½ cups of grated cheddar
Cheesy Tater Tots
In making a cheesy tater tots casserole, you must cook the tater tots first according to the direction on the packaging. Mix the ranch dressing and sour cream, then set it aside.
When the tater tots are already cooked, remove them from the oven.
Place the bacon and shredded cheese on top, and return it to the oven roaster for another three minutes or until the cheese is melted.
If the cheese is already melted, remove it from the oven roaster and add the sour cream and ranch mixture.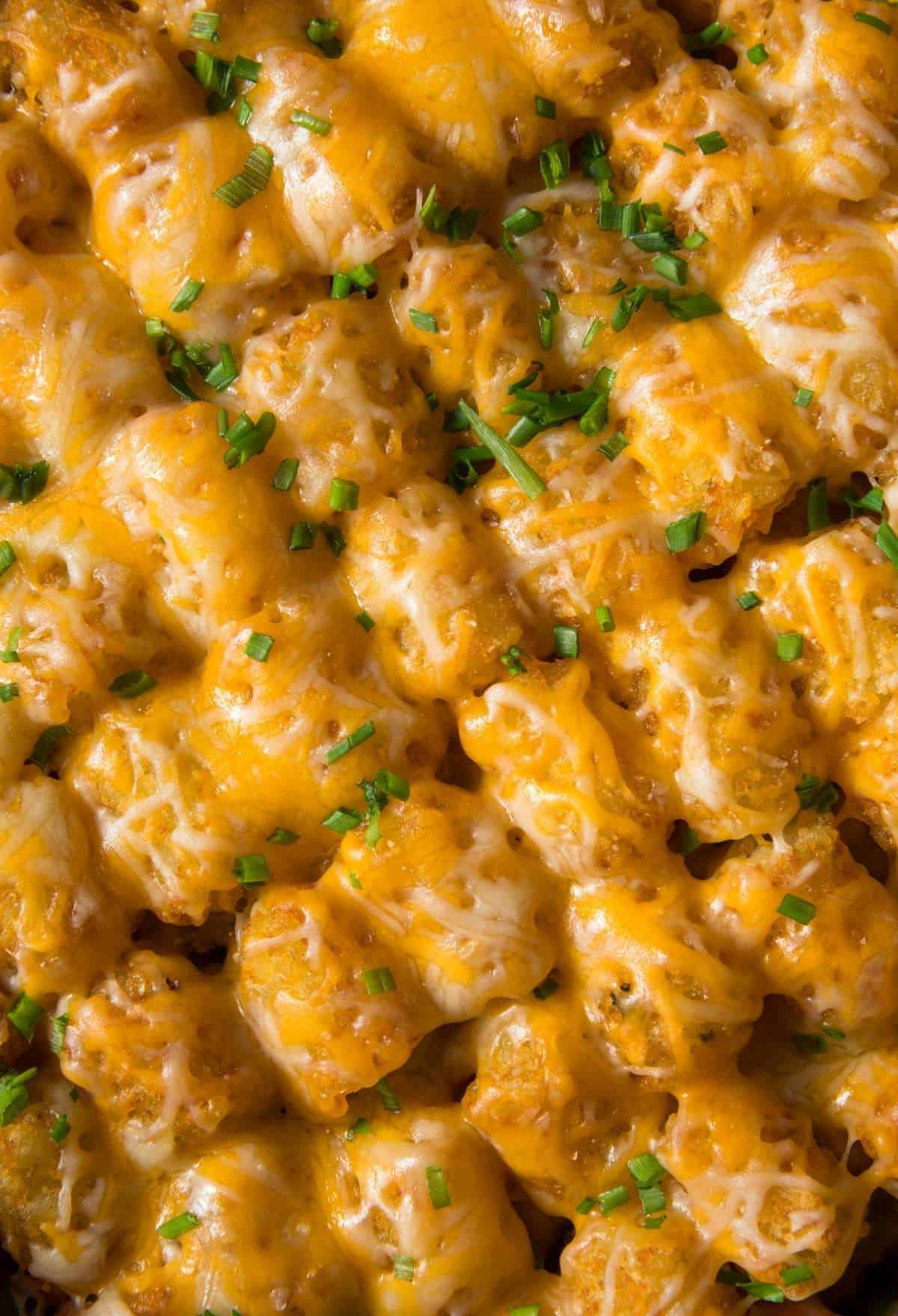 Ingredients
1 bag of tater tots
2 tablespoons of ranch dressing
2 tablespoons of sour cream
1 cup of cheddar cheese
1 cup of quickly melted cheese
6 slices of bacon
Chicken Tortilla
In a cooking pan, place the chicken with water and a pinch of salt, cover it, and bring it to a boil for 30 minutes or until the chicken is already tender.
When the chicken is already tender, remove it from the pan, and set it aside. Don't forget to reserve three and a half cups of chicken broth for the chicken gravy mixture.
Spray cooking spray on a baking pan and preheat the oven. Combine and mix the reserved broth that you set aside, onions, green chiles, sour cream, garlic, salt, pepper, cumin, and chicken gravy, in a separate mixing bowl.
Then, bring the mixture to a boil and constantly stir it. Remove from the heat and pour one cup of the prepared mixture into the baking pan.
Layer and arrange the tortillas on the top, and drizzle with one cup of shredded chicken and half of the cup of cheddar cheese.
Repeat this process and end it with cheese. Return to baking without cover for at least 30 minutes.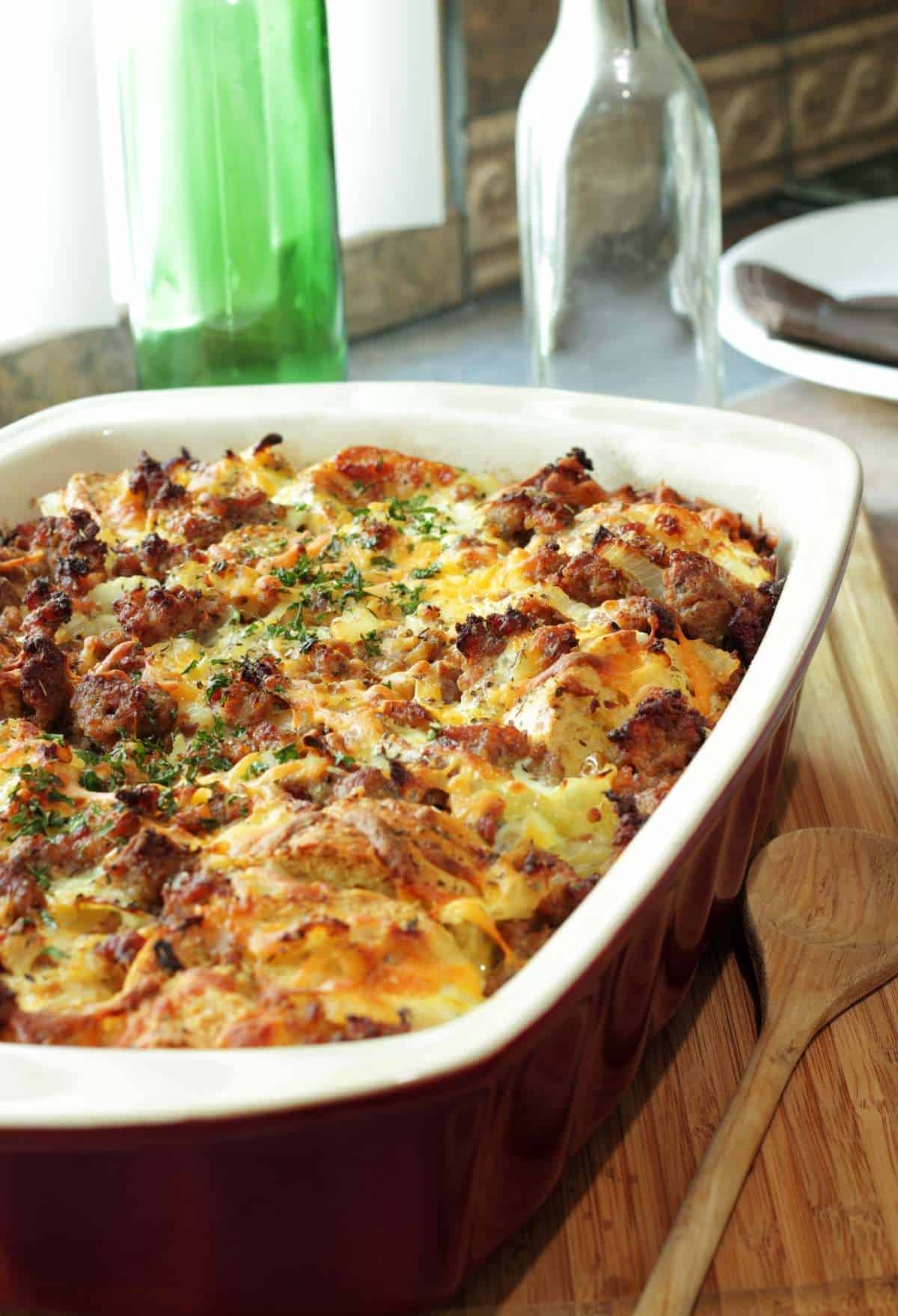 Ingredients
4 skinless and boneless chicken breast
Chicken gravy Recipe
1 cup of green chiles
1 onion
1 clove of garlic
1 cup of sour cream
½ teaspoon of cumin
½ teaspoon of salt
¼ teaspoon of pepper
Cooking spray
Tortillas
3 cups of shredded cheddar cheese
In General
Having delicious food to eat will make your mood happier and increase your energy to accomplish your workload. It adds positivity to your entire day.
Enjoy your food, and eat well.